I still recall the evening of December 18, 2011, when I read the news of the last U.S. troops being pulled out of Iraq, that ended an eight-year-long military involvement in the region. Somehow the news instantly gave me an uneasy feeling knowing that a catastrophic storm was awaiting and will mark the beginning of a cataclysmic civil war. Within hours of U.S. military troops leaving the land, Iraqi's rival Sunni and Shi'ite factions resumed a kind of political infighting that threatened a lurch back into turmoil. Shi'ite Prime Minister Nuri al-Maliki ordered an immediate dissolution of his Sunni deputy and issued an arrest warrant for the Sunni Vice President. Not only Sunnis gradually lost the authority of power in the government and security discourse, but the Sunni elites, who challenged Maliki were subsequently either tortured or killed. Out on the streets, after the ISF raided the home of Iraq's minister of finance, who was also a member of Iraqiya coalition, Sunni protest broke out in Fallujah; and the fire spread across the country. Iraqi Security forces killed between 50-65 civilians on Maliki's order. This led to the most notorious consortium in the history of global terrorism – an alliance between the Sunnis and ISIS. On July 21, 2013, ISIS initiated a 12-month campaign called the 'Soldier's Harvest' on Iraqi security forces, teamed up with Sunni tribal leaders and former Baathists, and ultimately forcing ISF to evacuate Fallujah and remnants of its government. Soon after, ISIS attacked Abu Ghraib prison freeing up to 1000 minacious inmates, including senior al-Qaida leaders and militants. Empowered and endued with Sunni support, ISIS officially seized Fallujah, parts of Ramadi and Mosul, by June 2014. By gripping Mosul alone, ISIS gained $480 million in stolen cash and armed itself with two divisions' worth of military weapons and ammunition that were left behind by the U.S. military troops. And, within six months, ISIS became the world's most well-funded and equipped terrorist group in the world – controlling approximately 100,00 square kilometers of territory across Iraq and Syria at its zenith. Not just the Middle East, ISIS spread its terror tyranny globally as well with strategic attacks on Paris and Brussels.
So, what led to the birth of ISIS? Two words – Power vacuum; and the U.S. policy in Iraq between 2010 and 2011 actively created this geopolitical conditions in which ISIS thrived.
Stages of Power Vacuum – From The Birth of ISIS in Iraq to Rise of The Taliban in Afghanistan
If one thing that we have learned from the U.S led invasion in Iraq is that an incompetent geopolitical contract abhors a political vacuum. In political science, the term power vacuum is an analogy that deconstructs and artificially manufactures power relations and political conditions in a country that has no identifiable central power or authority. In a critical situation like this, the inflow of armed militia, insurgents, warlords, dictators, and military coups to fill this vacuum becomes an organic response, and it comes with a cost – the cost being a noxious civil war and national unrest. On the other hand, a power vacuum can also thrive in conditions following a constitutional crisis where the majority of the ruling government entities resign or are removed, giving birth to an unclear anecdote regarding succession to the position of power.
What happened in Iraq starting December 2011, and what is happening in Afghanistan today in 2021, is a result of a power vacuum – a by-product of an incompetent geopolitical contract. Twenty years after being forced into power annihilation by the U.S led military bases in Afghanistan, the Taliban is now actively resuming its power as the U.S continues to execute its full exit. Within hours of Joe Biden announcing the official termination of U.S military involvement in the country, Afghanistan President Ashraf Ghani worded a farewell post on social media, vocalizing that he must leave the country to prevent bloodshed. Today, the only remnant left of his political presence is his departing statement, "Long Live Afghanistan." With the President fleeing the country, and creating a constitutional crisis of succession to the position of power, what we are witnessing is the manifestation of the initial stage of power vacuum. Soon after the President abandoned the country, the Taliban released a statement declaring that the group has taken over Kabul, a capital city of 6 million civilians, and is working to restore law and order. Considering the reputation of the Taliban – infamous for brutality, repression of women, and execution of religious minorities in the past, the idea of restoration of law and order appears antagonistic.
However, I am not interested in deconstructing the inimical and deleterious ideologies of the Taliban, but unfolding the mechanisms of the power vacuum in Afghanistan. With the Taliban now actively trying to fill this power vacuum created after Ghani's disappearance, the second stage is at play. The primary question here is not about who will form the national government, but what type of alliance will be established among entities to procure this power. The typology of this alliance – its fundamental values, utility, durability, and workability, will regulate Afghanistan's democracy and sovereignty in the coming years. If one turns back to 2011 in Iraq, you will recall how the alliance between Sunni tribal leaders and ISIS gave birth to a global terror reign. This was a direct result of abysmal policy deliberation and the abrupt exit of the U.S military troops from Iraq. So, the question is – now that the U.S military troop has ended its twenty-year-long involvement in Afghanistan, what type of alliance will be formed to fill this power vacuum? Will it be as catastrophic as Iraq? As the Taliban continues to coercively occupy the cities, Matthew Levitt, Director of Counterterrorism and Intelligence at The Washington Institute for Near East Policy adds, "The possibility is very strong that Afghanistan will have both – a weak government and a government that has a close alliance with the elements of al-Qaeda. To add, there is an element of ISIS, ISIS Khorasan, as well. Although the Taliban doesn't like them, but as we are witnessing the effort to evacuate people through Kabul airport and the threats of ISIS suicide bombers coming into Kabul, the fact is that the Taliban probably won't for a very long time have control over all of the city, let alone all of the country. So, there will be an element of a safe haven even for groups that the Taliban doesn't like – groups and alliances that will use Afghanistan as a base from which to operate and carry out terrorist attacks nationally and globally."
It is worth noting that the alliance between the Taliban and al-Qaeda started with its leaders Osama bin Laden and Ayman al-Zawahiri, who pledged their allegiance to Taliban leader Mullah Omar in kid 1990s, and accepted Omar as Amir al-Mu'minin (Commander of the Faithful) of all Sunni Muslims. Al-Zawahiri later re-affirmed this pledge to Omar's successors. Soon after, al-Qaeda gained substantial freedom to operate in Taliban-ruled Afghanistan. In return, al-Qaeda doled out money to the Taliban. Since then, to up till now, the alliance between Taliban and al-Qaeda has flourished mutually. Soon after the Taliban's victory in Afghanistan, al-Qaeda congratulated the group and spoke about their alliance for Kashmir liberation in India. A letter was addressed to the Taliban by al-Qaeda and was shared on Twitter by a journalist. It read, "Allah! liberate the Levant, Somalia, Yemen, Kashmir, and the rest of the Islamic lands from the clutches of the enemies of Islam."
If this alliance continues to grow stronger to seize power, the probable birthing of one of the deadliest terror organizations is certain – a terror entity that would not only have passive support of the Taliban but would surpass the atrocities committed by ISIS in Iraq. This is a direct result of Biden's ham-fisted deliberation to exit Afghanistan abruptly, leaving a space to harbor national unrest, the collapse of a democratically elected government, procurement of this political vacuum by insurgents, and brutal violence by the Taliban against its civilians. In short – the fall down of Afghanistan democracy.
The third stage of the power vacuum is yet to mature in Afghanistan. This stage expediates the process of procurement of power, if any of the entities trying to seize power acquires economic funding and gets equipped with advanced military weapons. Jan Pieterzoon Coen, a leading officer of the Dutch East India Company in the 17th century, said, "There's no trade without war; there's no war without trade". He was right. The establishing of power requires a trade that allows an alliance of immaterial ideology between groups and hoarding of material resources (weapons and money) to execute the ideology. In 2011, the Islamic State armed itself with two divisions' worth of military weapons and ammunition that were left behind by the U.S military troops. They used these weapons to terrorize the civilians, execute opposition, and expand their captured territory. Another material resource may include stolen or funded cash apart from military machinery. For example, by gripping Mosul alone, ISIS gained $480 million in stolen cash. And, within six months, ISIS became the world's most well-funded and equipped terrorist group in the world – controlling approximately 100,00 square kilometers of territory across Iraq and Syria at its zenith. So, what we observe here is that the acquisition of economic funding or military weapons gives birth to an effectively exercised political control through coercive means, and internalization of this coercive mechanisms by the civilians. In both cases, the mission is accomplished – an attempt to seize power vacuum by occupying the land and psyche of its civilians. Today, a similar narrative is at play in Afghanistan. The speed with which the Taliban swept across Afghanistan is reminiscent of Islamic State militants taking weapons from the U.S.- supplied Iraqi forces, who like the Afghan Air Force offered little resistance. Grey Myer and Scott Neuman writes, "The Taliban wasted no time in gloating over their new war booty. Photos and video posted to social media show the Taliban posing with captured aircraft, trucks, Humvees, artillery guns and night-vision goggles captured. Such equipment could be used to suppress internal dissent or fight off their rivals. Before the Taliban captured it, the Afghan air force had more than 40 operational U.S.-made MD-530 helicopters. The Taliban has already shown itself ready and willing to use U.S.-made small arms and other technology. Non-weaponry technology like the Handheld Interagency Identity Detection Equipment, U.S. devices containing biometric data, could be used to find potential threats in hiding. I have fallen into the hands of Taliban." This stage is climacteric
in materializing the procurement of power into a reality. Even if they would be protest in Afghanistan against the rise of the Taliban as the central power, Taliban will use the overwhelming amount of potential weaponry to stifle the dissent and expand their captured territory to places like Panjshir valley.
Who will procure the power in Afghanistan?
The Taliban will eventually seize power, but it would form a weak government, with under-the-table alliance with al-Qaeda; and would potentially foster the inflow and breeding of other groups like ISIS and ISIS Khorasan in Afghanistan. With opium and rich copper deposits, the international intervention is likely to be seen – motivated by self-interest as opposed to the interest of advocating for civil rest and peace in Afghanistan. Beijing has already held a talk with Taliban officials over the implementation for strategic engagement. It is highly possible that the $25 billion China-Pakistan Economic Corridor project is extended to Afghanistan now that the U.S has vacated the country. Financial support would most likely be delivered hand-in-hand with Beijing's strongest ally in the region – Pakistan, allowing the Chinese government to persuade the Taliban to sever links with East Turkestan Islamic Movement group, who have executed terrorist attacks in Xinjiang province. On the other side of the border, India – a Hindu extremist governed country, is also in injudicious talks with the Taliban. Taliban's close association with al-Qaeda can potentially create a political defilement and unrest in Kashmir, India. This may manifest into border security threat and infiltration of terrorists – manufactured by al-Qaeda, but with the Taliban's blessings as the central power. To conclude, to think of Afghanistan as a 'graveyard of empires' is a zombie narrative. It is being revived to deflect, distract and distort the failure of Biden and the U.S military policies in Afghanistan. The truth is far simpler than we complicate – The creation of a power vacuum in Afghanistan is a direct result of abysmal foreign policy deliberation and the abrupt exit of the U.S military troops. It is indeed a by-product of an incompetent geopolitical contract. Biden's administration must be held accountable for harbouring a space for demolition of a democratically elected government and rise of the Taliban terror in Afghanistan.

Operation Neptune Spear and the Killing of Osama bin Laden
The founder and first leader of Al-Qaeda, And establishing 20-years republican government in Afghanistan: Neptune Spear was the secret name or code of the operation that was carried out under the leadership of the CIA on May 2, 2011 in the Abbottabad region of Khyber Pakhtunkhwa for killing of the leader of the Al-Qaeda group Osama bin Laden. This operation, which was carried out from Afghanistan to the territory of Pakistan by former President of the United States Barack Obama, is generally known as JSOC.
Why this mission was named Neptune Spear?
The reason why the operation to kill Osama Bin Laden, the leader of the al-Qaeda group, was given the name Neptune's Spear is as follows: The mission was named Operation Neptune's Spear because it was the emblem of the United States Navy Seal, and Neptune in classical mythology means the god of the sea. In addition, this operation is commonly known as JSOC, because the Joint Special Operations Command (JSOC) is a sub-command of the United States Special Operations Command (USSOCOM), which played an important role in the operation to kill Osama Bin Laden on May 2, 2011.
The Neptune Spear operation started on May 1, 2011 from the American military base in Jalalabad province of Afghanistan, and ended on May 2 in Abbottabad, Pakistan. Former President Obama, Secretary of State Hillary Rodham Clinton, Vice President Joe Biden, Defense Secretary Robert Gates and members of the national security team were monitoring the operation online. All involved in Operation Neptune Spear were 23 SEALs, an interpreter, two helicopters and a combat dog. The operation started from a base of the American forces in Jalalabad, Afghanistan, on May 1, 2011 at 10:30 pm local time, and on May 2, 2011, after 40 minutes long operation, they ended by killing Osama Bin Laden before one o'clock. Who was Osama Bin Laden and how did he become a big threat to the world, especially the United States? Osama bin Laden, the son of Muhammad bin Awad, was born on March 10, 1957 in Riyadh, Saudi Arabia, but some sources close to Osama believe that he was born in 1958. Osama bin Laden had five wives, his first wife was Najwa Ghanim, who married him in 1974, his second and divorced wife was Khadija Sharif, who married him in 1983, and His third wife was Khairya Saber who married Osama bin Laden in 1985. His fourth wife was Siham Saber, who married Osama bin Laden in 1987, and his fifth wife was Amal al-Sadah, who married Osama bin Laden in 2000.
Osama had about twenty male and female children from his first four wives, but according to some sources, Osama had twenty-four male and female children from his fifth wife, and some put the number of children at 26, but the exact report is 24 about Osama's children. Osama bin Al-Adeen studied economics at Abdul Aziz University, And in addition to this, after receiving education in the field of Civil engineering, politics and Shari'a, he studied partially in English literature at Oxford University in England, But intellectually, he was more encouraged towards the jihadist ways and intellectually he chose the jihadist way. Before Osama Bin Laden left Britain and went to Pakistan to choose the path of war, he showed intellectual interest in the Muslim Brotherhood in Egypt. Moreover, during his university years, he financially supported jihadist groups in South Sudan, Egypt, Syria and a number of African countries, because he inherited 20 to 25 million dollars from his father, And Osama spends a part of that money on construction projects and financially supports terrorist groups with the money received from those construction companies. In 1979, Bin Laden went to Pakistan and stayed with his intellectual and jihadist teacher, Abdullah Azzam, and prepared for the war against the former Soviet Union in Afghanistan, after that, he became friends with Ayman al-Zawahiri and founded the (Maktab-Al-Khadamat) in 1984 with Abdullah Azzam, Ayman al-Zawahiri and Osama bin Laden. After that, he started recruiting fighters for Mujahideen against the Soviet Union in Afghanistan and spent most of his wealth on financing terrorists. After that, Osama bin Laden started a massive effort to establish Al-Qaeda and started recruiting fighters from Africa, the Middle East and South Asia, And he accelerated the search for young people with a fighting and jihadist mindset from all over the world, and he focused on Egypt in order to attract Egyptian engineers. After extensive financial and armed cooperation with other jihadist organizations in Pakistan, in 1988, the Al-Qaeda armed group was activated by Osama, Not only did they continue their attacks in Afghanistan, but they also carried out many bloody attacks in the Middle East and Africa. The bloodiest attack was the 11th of September 2001 and the darkest day in the history of the United States. September 11 or 9/11, on September 11, 2001, 19 Al-Qaeda terrorists hijacked four commercial airplanes, and the first two commercial airplanes and suicide bombers targeted the New York City International Trade Center. The third plane targeted the headquarters of the Pentagon in Arlington County, Virginia, and the fourth plane planned to attack the federal government building in Washington DC, but did not reach the target, And in four attacks, around 3000 Americans were killed and up to 25000 Americans and foreigners were injured. After this attack, Osama was included in the list of the most wanted terrorists by the United States and the Western alliance, a list controlled by the FBI.
After 10 years of intense investigations and intelligence investigations, on May 2, 2011, the US government avenged 9/11 by killing Osama at the ISI's most secure location in Abbottabad, Pakistan. However, Osama's body was thrown into the sea before his body should be presented to the intelligence agencies of the world as evidence. But there is some confidential information that Osama bin Laden, the American dictator and the founder of al-Qaeda, was recruited by the CIA in 1979 at the beginning of the US-sponsored jihadist war against Afghanistan, And he was 22 years old and trained in a CIA-sponsored guerrilla training camp. In any case, Osama's entry into Afghanistan led to the fall of the first Taliban regime, and at the same time, a person who was famous for so dear to Westerners came to power in Afghanistan.
How did Hamid Karzai get from immigration to the presidency?
Common understanding between former President Hamid Karzai and the Central Intelligence Agency of the United States and some untold facts: When the Al-Qaeda group carried out the deadly attacks in New York, Washington and Pennsylvania on September 11, 2001, and the leader of this group, Osama bin Laden, took refuge in Afghanistan. In addition, the first Taliban regime of Afghanistan at that time, under the leadership of Mullah Omar Mujahid, accepted the refuge of Osama Bin Laden. Not only that, the American people knew that the United States and the security agencies of this country would not remain silent, and would soon start preparing for revenge. But before that the United States, the Central Intelligence Agency, the Army, and the Special Operations Command of the United States Army started a response plan, they first proposed to the Afghan government to hand over Osama Bin Al-Adeen to the United States. Nevertheless, the leader and founder of the Taliban, Mullah Omar Mujahid, rejected their request, and for the second time, the United States tried to mediate the Saudi Arabia. The US asked the Taliban government to hand over Osama to the government of Saudi Arabia, but Mullah Omar Mujahid said that handing over Osama Bin Al-Aden to Saudi Arabia means handing over to America.
Furthermore, after rejecting the second proposal, the plan to attack Afghanistan was started by the United States and its allies on October 7, 2001. Just 15 days after the terrorist attacks of September 11, 2001, CIA and US Special Forces personnel were sent to northern Afghanistan, to meet local tribal leaders and local commanders such as Abdul Rashid Dostum and work together, to start a war against the Taliban, who controlled the country and gave shelter to Osama bin Laden. A CIA team arrived with $3 million in $100 bills to use to recruit tribal leaders and strengthen the war against the Taliban, and teams of military units came from the fifth Special Forces Group. The then President of the United States, George W. Bush, together with the head of the CIA, George J. Tenet, made a coordinated decision to overthrow the Taliban government by appointing an influential person from the southwest zone of Afghanistan after the formation of a new government in the country.
That person was Abdulhad Karzai's son Hamid Karzai who spent a lot of time in exile in Pakistan, not only he was the national leader for the Pashtuns of this side of the border, but he also had a special status among the Pashtuns of that side of the border in Pakistan. This position made him a target of the CIA. After October 7, 2001, members of the Central Intelligence Agency began to secretly visit Hamid Karzai's house in Quetta and Chaman, Baluchistan, Pakistan, as a result, in July 2002, Hamid Karzai came to power in Afghanistan under the warm support of the CIA and the West, and he remained the president of Afghanistan until September 2014.
World Economic Forum and India steered Indo-pacific Strategy-Centric Policy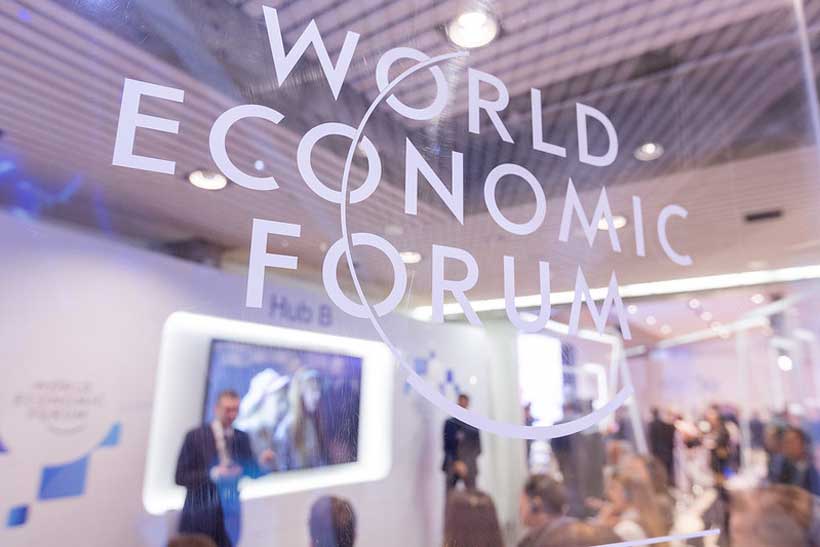 According to the sources, CIA members have gone to Switzerland to lead the security of the WEF meeting due to a possible attack. While the meeting of the World Economic Forum or WEF begins on January 16 in Davos, the Swiss Army has started security preparations under the leadership of CIA in the field for the annual meeting of the World Economic Forum (WEF) in Davos. For the WEF meeting in Davos, the Parliament has approved the preparation of 5000 soldiers, and now about 500 soldiers have been deployed to guard the meeting place, led by members of the United States' Central Intelligence Network. The identities of the CIA Ops are not clear, because if the anti-western countries talk about the WEF meeting, that the security responsibility of the WEF meeting has been handed over to the CIA and only the soldiers will be from Switzerland, then it will increase the challenges to the WEF meeting. Intelligence experts and analysts of intelligence reports believe that this time, the war between Russia and Ukraine in Eastern Europe has led to the possible targeting of the WEF meeting in Switzerland, because in this international economic meeting, a number of economic topics will be also discussed against of Russia and its allies.
What is purpose of the Annual meeting of WEF?
This annual meeting, which is hosted by the Swiss country of Europe, is very important because the international economic companies and political bonds are led through the annual meeting of the World Economic Forum, and for years to come, this World Economic Forum engages leading political, business, cultural and other community leaders to shape global, regional and industry agendas. On the other hand, this annual meeting faces a number of possible risks and challenges, such as the religious war between Muslims and non-Muslims, which affects the economic forum, and the sabotage of the WEF annual meeting by terrorist and intelligence groups.
In addition, after the terrorist attacks in France in November 2015, the biggest challenge to the security of international meetings in Europe, and the current sensitive situation in Europe, the flames of war have started. The impact of the Russia-Ukraine conflict is being felt at the annual meeting of the World Economic Forum in Davos, and European and American business organizations and political processes may use tough measures against Russia. The political and business leaders of the world are worried about the economic future of Europe, because, the series of power division in Eastern Europe is going on rapidly, along with religious extremist non-militant and armed groups are also increasing in Europe, which can easily increase violence in Europe under the pretense of freedom of expression and religion. A clear example of which is the expansion of the Muslim Brotherhood and Hizb-ul-Tahrir groups in Britain, France and Germany. On the other hand, the economic and industrial promptness in Europe is increasing day by day, and at the same time, due to the war between Russia and Ukraine, the lack of energy and the trend of economic stagnation have created a sense of depression among many business leaders.
Other investment destinations also seem uncertain, but India has emerged as a region of both economic dynamism and political stability under the support of the United States, which is currently trying to include India in the P-5+1. Eager to capitalize on this current mood as an economic marketer, India is drawing the attention of world leaders to its reform decisions, and to the rapid pace at which a new unicorn is being created in the country.
Because the West is also trying to weaken the economic side of the European Union, And transfer the European economic and trade zone from Europe to South Asia and open a new economic zone by connecting Iran's Chabahar port and Gwadar port in the future country of Baluchistan.
In turn, China is reaching the Caspian Sea through Northern Afghanistan to expand its trade with the Middle East by using the Caspian, until to leave and forget of Pakistan's Gwadar. And the United States is preparing to give a large share in the new economic zone to its close allies from the continent of Europe, such as France, Germany, England and a number of other countries, And before that, with the support of the United States, the UAE signed an agreement with France in the field of energy. In this way, the European allies of the United States will be included in the economic contracting countries of the new economic zone, in order to reach this point; there are now efforts to disrupt the economic agreements under the umbrella and leadership of the European Union.
The current World Economic Forum is looking at a different world than it did in the past, and this is a reason for India to find itself in the sweet spot and take advantage of Europe's current external status to emerge as a new economic leader. Chain's future role in the WEF and what will be its alternative approach against India. Before this, Chinese President Xi Jinping focused on the Davos summit; And Xi Jinping again presented China as a champion of free trade, while the United States under the leadership of Donald Trump was seen on the other side of the fence. However, with the end of Trump's reign, the relations between the China and the West led by the United States have become more complicated, and the challenges to China's economic development have increased.
Because of that, China is not present as a leading trader in the current Davos summit and is standing behind, and the main reason is China's tough stance against Taiwan, So the focus of WEF next annual meeting has shifted to India, and India is enjoying potential benefits as an alternative investment destination. In bringing India to this position, the United States has lost its closest ally in the Middle East, Saudi Arabia, and the main reason was the United States allowing India to emerge as the star of EVs in the global economic competition against China until 2030.
Apart from this, another important topic for India is the renewable energy of green hydrogen. Green hydrogen is hydrogen made with renewable energy, India's plan aims to replace fossil fuels with hydrogen in the production of fertilizer and steel, mix it into city gas supplies and promote its use in transportation. While India's current production of green hydrogen is low and comes from a few pilot projects, But the country wants to produce 5 million tons of green hydrogen by the end of this decade. The Narendra Modi-led government has recently approved the National Green Hydrogen Mission, which is expected to open up new opportunities towards net-zero goals in the next five decades, which will further reduce the role of China's green hydrogen market in the international trade market. And India's economy is estimated to grow by $20-30 trillion over the next three to five decades, which is in line with India's net-zero commitment. Companies that want to promote India's green hydrogen policy include Adani New Industries Ltd, Reliance Industries Ltd, Indian Oil Corporation Ltd, ONGC, GAIL India Ltd, Bharat Petroleum Corporation Ltd, NTPC Ltd, Larsen & Turbo, and Hindustan Petroleum Corporation Ltd, Started investing in green hydrogen innovations. These are the economic developments that can introduce India's presence at the next WEF meeting.
What will be the position of the economic embargo of the United States against Venezuela and Iran at the 2023 World Economic Forum meeting?
After 2022, there is still a big question whether the United States will ease the sanctions on Venezuela and Iran in order to get oil alternative for the economic sanctions imposed on Russia due to the Russian invasion of Ukraine. Earlier, US Secretary of State Anthony Blinken said on March 6, 2022 that the US and its European allies might impose a ban on Russian oil imports in response to the war in Ukraine.
The administration under the leadership of US President Biden was ready to improve relations with Venezuela and ease sanctions after the 2022 WEF meeting because the United States needed Venezuela's energy reserves. However, currently the question is the relationship between Iran and Venezuela, the negative effects of which can once again make the relationship between the United States and Venezuela difficult, meanwhile, the President of Venezuela, Nicolas Maduro, has recently expressed his willingness to close relations with the United States. However, Iran's President Ibrahim Raisi, on Sunday, January 8, 2023, in a meeting with the new Venezuelan ambassador in Tehran, warned Venezuela to avoid closer relations with the United States. In addition, the tension in relations with Venezuela will complicate the security situation in Latin America, and these all were the most important factors to the security of the WEF annual meeting, which is currently receiving increased attention.
Heathrow nuclear shipment?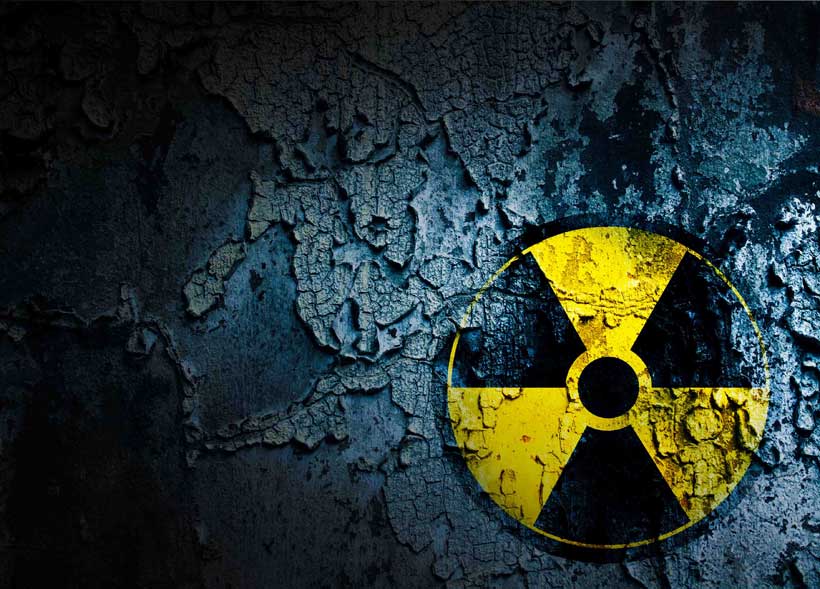 Last month, during routine scanning of cargo at the Heathrow Airport, the British police came across a "very small quantity of uranium "package. The undeclared material was discovered on a passenger flight on December 29, 2022.  The Indian news agencies and Daily Mail Online reported "it was destined for an Iranian business with   premises in the UK (David Barret, Home Affairs Editor for the Daily Mail and Brittany Chain for Mail Online, Published January 10, 2023). Being "not of weapon grade" the uranium was incapable of being used for improvising a "dirty bomb" (a radiation dispersal device). However, some news agencies and uncanny experts tried to whip up "dirty bomb" scare out of the incident. Hamish De Bretton-Gordon, former commander of the UK's nuclear defence regiment lent credence to the unfounded scare. He said: 'Uranium can give off very high levels of poisonous radiation. It could be used in a dirty bomb.  Indian news agencies and the Daily Mail Online, in their reports, magnified "a very small quantity" into "several kilograms" of uranium. It was claimed that the package "originated" in Pakistan though it was headed for an Iranian business in Britain.
British Police Commander, Richard Smith clarified: 'I want to reassure the public that the amount of contaminated material was extremely small and has been assessed by experts as posing no threat to the public. 'Although our investigation remains ongoing, from our inquiries so far, it does not appear to be linked to any direct threat.
'As the public would expect, however, we will continue to follow up on all available lines of enquiry to ensure this is definitely the case.
'However, it does highlight the excellent capability we and our partners have in place to monitor our ports and borders in order to keep the public safe from any potential threats to their safety and security that might be coming into the UK.' 'The material has been identified as being contaminated with uranium.'
Distortion
It is unfortunate that India in cahoots with some foreign media is always in the forefront to exploit such incidents and portray Pakistan as a nuclear rogue. For instance, Time magazine, in its article 'Merchant of Menace', reported some uranium hexa-flouride cylinders were missing from the Kahuta Research Laboratories (February 15, 2005). Pakistan' information minister and foreign-office spokesman both refuted the allegation. The information minister told Geo TV channel, "We have checked all the records and no cylinder is missing from the KRL". Masood Khan (foreign office) told reporters, "The story is a rehash of several past stories". May read N-Terror Threat the News International, August 27, 2009
India's own record is dismal. Let us reminisce a few incidents It is not understood why loss of radioactive material from Indian labs is always out of the magazine's focus _ According to international media reports (February 25, 2004),
India itself reported 25 cases of "missing" or "stolen" radio-active material from its labs to the International Atomic Energy Agency (IAEA). Fifty-two per cent of the cases were attributed to "theft" and 48% to "missing mystery". India claimed to have recovered lost material in twelve of total 25 cases. She however admitted that 13 remaining cases remained mysterious.
Pot calling kettle black:India's radio-active bazaar
India has a sprawling civil and military nuclear programme that spreads over several states. In an article in The Diplomat, Sitara Noor highlighted shortcomings in safety and security of India's nuclear facilities (India's radio-active bazaar: Recurring incidents involving theft and sale of nuclear materials demonstrate why India must develop an independent nuclear regulatory body.)
<thediplomat.com/2022/03/India's radio-active bazaar> [Accessed 14 January 2023].
She says: 'While global markets are taking a dip due to economic recession, India's illicit uranium market seems to be flourishing. In February, eight people including two Indian officials were apprehended in Nepal for illegally possessing and attempting to sell"uranium like substance". The material was reportedly smuggled from India. This was not just one-off incident _ theft and sale of nuclear and radioactive material in India is a recurring phenomenon. Earlier in May 2021, reports of the seizure of 7 kilograms of highly radio-active uranium worth 210 million Indian rupees from a scrap dealer raised serious concern about India's nuclear security capabilities. Over the past two decades over 200 kilograms of nuclear and radio-active materials has reportedly disappeared from Indian facilities. Frequent incidents of loss and theft of nuclear and radio-active materials in India indicate the failure of the nuclear security systems at multiple levels. First there seems to be a gap in the material accounting and control systems to ensure that not even an iota of material is left unaccounted. Second, the nature of incidents in India hints at the involvement of insiders_ someone working at the nuclear facilities or mining sites working independently or colluding with an outsider. This indicates the serious risk of insider threat and a failure of the personnel reliability program. Third, the recurrence of nuclear security lapses with such impunity indicates serious issues with nuclear security culture in India…'
Is Dirty bomb a hoax?
Opinion about the effects of a dirty bomb is divided.
A report by Henry Stimson Center, Washington (followed by several other reports) laments "…Nuclear and radiological terrorism remains a frightening possibility in India and Pakistan, and the source material for nuclear terrorism could come from illicit transactions of poorly protected materials originating outside the region, as well as material from within the region used for military or civilian purposes".
This report was provided to the US Senate Foreign Relations Committee to facilitate the Cooperative Threat Reduction Program on nuclear proliferation in South Asia.
The report concludes that "although India and Pakistan have established regulatory bodies to deal with the safety and security of their nuclear materials,' these may not be sufficient to protect against every potential threat".
Another report, authored by Kishore Kuchibhotla, Ph.D (Biophysics) from Harvard, and Matthew McKinzie, a nuclear physicist serving as a staff scientist with USA's Nuclear Program at the Natural Resources Defense Council, argues that "…three other types of events could prompt unintended escalation in South Asia: a terrorist use of RDDs (radiological dispersal devices); a terrorist detonation of a nuclear weapon; and the accidental explosion of nuclear arms — for example at military bases in either India or Pakistan… The report points out that while nuclear weapons themselves are closely guarded, all sorts of radioactive material could be found in research laboratories and hospitals that could provide the basic materials for the making of a dirty bomb…. Nearly 10,000 radioactive sources are used throughout India of which about 400 are particularly worrisome…" The report predicts that "…dirty bomb detonation in Karachi, New Delhi, Mumbai and Islamabad" could result in "casualties that at the very minimum would number in the tens of thousands". It is eerie to note that The Time (Pentagon) correspondent Mark Thompson asserts in his article what is a 'Dirty Bomb, "It's unlikely to kill 10,000 people".)
It appears that the concern about the "dirty bombs" is overblown. History of terrorism reflects that "terrorists" are interested in symbolic targets (which could yield widespread publicity), not in mass killing (vide Verindre Grover's Encyclopaedia of International Terrorism).
A "dirty bomb" is not known to have been tested by any country or detonated by any "terrorist" anywhere in the world. So, its composition and scope of its destructive power is shrouded in mystery. However, it is generally believed to "consist of a bomb made of conventional explosives such as TNT, salted with radioactive material".
Contrary to the "dirty bombs", fall-out of the tested A-bombs is well recorded. The major powers declared moratoriums on nuclear-bombs testing only in 1992. The pre-1992-period test scoreboard of the USA, former Soviet Union, France, and Britain is an explosion every 18 days, 21 days, 61 days, and 331 days (R Venkataraman Nuclear Explosion and its Aftermath).
CBW
It is much easier and cheaper to make a chemical or biological bomb than a "dirty bomb" (It is believed that the chemical bombs used by Saddam's Iraq against Iran were made with Indian know-how). Though a "dirty bomb" has never been used by any "terrorist", a bio/chemical bomb was actually used by Japan's former doomsday-cult Guru Shoko Asahara. The Guru stands sentenced to death "for masterminding the deadly 1995 nerve/chemical gas (sarin) attack on the Tokyo subway and a string of other crimes that killed 27 people".
The cult's quest for biological weapons was overshadowed by its chemical attack capability. The cult members were trying to develop botulinum toxin by utilising toxin of green Mamba snake and poisonous mushroom spores,
Regarding use of chemical/biological weapons by "terrorists", Professor Ramesh Chandra points out in his Global Terrorism (volume 1, page 27), "The US government indicates that these weapons are well within the reach of terrorists. According to the Central Intelligence Agency, 'Terrorist interest in chemical and biological weapons is not surprising, given the relative ease with which some of these weapons can be produced in simple laboratories… Although popular fiction and national attention have focused on terrorist use of nuclear weapons, chemical and biological weapons are more likely choices for such groups'".
Not only sarin, but also several other chemical agents like mustard, tabun, soman and VX are capable of dual use as pesticides and as a chemical weapon. Chandra (op. cit., page 30) points out, "chemical warfare agents 'can quite literally be manufactured in a kitchen or basement in quantities sufficient for mass-casualty attacks". Experts agree that it is more difficult to manufacture Sarin gas, used by the "terrorists" in Japan, than mustard, tabun, soman, et al. To some experts, an effective bio-terrorism facility could be built at $ 200,000 to 2 million.
Biological weapons, too, are easier to manufacture than "dirty bombs". Viruses could cause smallpox, Venezuelan equine encephalitis and hemorrhagic fevers like Ebola. The threat of biological weapons is obvious from the fact that: (1) The charges for anthrax, Q fever (Coxiella burnetti) and Venezuelian equine encephalomyeletus cultures from a leading US culture collection are about $ 45, $ 80, and $81 respectively. Besides, nature abounds with microscopic killers. Bacillus anthracis resides in hides and carcasses of wild or domesticated animals and plagues in prairie dogs, chipmunks, black rats, deer mouse and coyotes. Chandra (op cit) states that "The cost estimates for a bio-terrorism facility vary quite widely from $ 200,000 to $ 2 million…Instructions for how to mass produce, purify, and concentrate microbes can be found in textbooks and scientific journals".
Concluding reflections
The Heathrow nuclear material is now seen as 'deadly' but the UK-based media agency reported that the uranium was 'not weapons-grade' – and so could not be used to manufacture a thermo-nuclear weapon, as per sources.
It appears that disproportionate emphasis on mythical "dirty bombs" vis-à-vis chemical / bio- bombs is meant to press and exploit non-major or nuclear-threshold states. "Dirty" or clean bomb attacks by "terrorists" need to be understood and explained within the broader frame of "terrorism".
The US authorities have recorded over 175 cases worldwide of nuclear materials (not bombs) being smuggled out of former Soviet Union territories and other countries. The Federation of American Scientists, nevertheless, admits that "radiological attacks could result in some deaths but not hundreds of thousands of casualties that could be caused by a crude nuclear weapon" .
The US scientist concluded, "Significant quantities of radioactive material have been lost or stolen from US facilities during the past few years. Radiological materials are stored in thousands of facilities around the US, many of which may not be adequately protected against theft by determined terrorists' '. Materials like Iridium-192, Cobalt 60 (Gamma emitter), Cesium-137 (Gamma emitter), Americium (Alpha emitter) and even plutonium could still be stolen from over 21,000 laboratories, food irradiation plants, oil drilling facilities and medical centres in the USA. But, it is not an easy job to make an effective "dirty bomb".
It appears that "dirty bomb" is a hoax to exploit nouveau-nuclear or nuclear-threshold nations. It could be a weapon of mass disruption, but not a weapon of mass destruction. Real threat emanates from chemical or bio-weapons.