ADB and BlueOrchard Sign $50 Million Risk-Sharing Agreement to Bolster Microfinance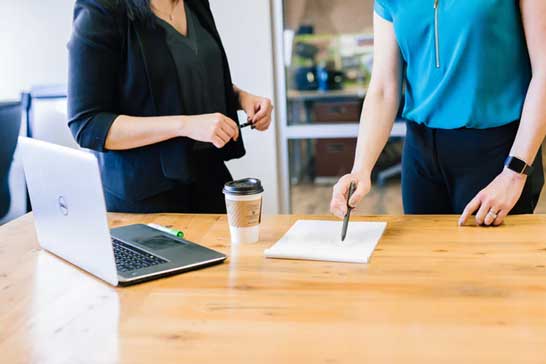 The Asian Development Bank (ADB) and leading impact investment management firm BlueOrchard Finance Ltd have signed a $50 million risk-sharing agreement to expand microfinance coverage in ADB's developing member countries (DMCs).
BlueOrchard is the first impact investing asset manager to partner with ADB's Microfinance Program. Under the program, the company's flagship fund, the BlueOrchard Microfinance Fund, will invest in selected microfinance institutions (MFIs) and banks. ADB will share the default risk of these investee entities to help expand the fund's risk appetite and deployed capital into DMCs, and encourage greater flow of private sector funds to deepen financial inclusion.
"Loans provided by microfinance institutions are a lifeline to underserved clients such as low-income households and small businesses, including those which are owned or led by women, to help them withstand and rebound from the hardships imposed by the COVID-19 pandemic," said ADB Director General for Private Sector Operations Suzanne Gaboury.
"This partnership will strengthen microfinance as a tool to build economic resilience, reduce gender disparities, and support recovery across our region," added ADB Microfinance Program Lead Anshukant Taneja.
"We are honored to be the first impact investing firm to partner with ADB's microfinance program and look forward to working together to promote financial inclusion across Asia," said BlueOrchard Chief Executive Officer Philipp Mueller.
The agreement will focus on expanding ADB and BlueOrchard's microfinance coverage and facilitate entry to new markets and segments, including financing for climate change adaptation and resilience building. Over the next 4 years, more than 150,000 borrowers and microenterprises across India, Indonesia, the Philippines, and other developing countries are expected to receive financing under this partnership.
The risk-sharing arrangement will help MFIs access funding for on-lending activities amid liquidity and funding challenges. This will expand financial inclusion, helping drive the achievement of Sustainable Development Goals, such as reducing poverty and gender inequality and improving access to clean water and sanitation.
BlueOrchard, headquartered in Switzerland and with regional offices in Asia, Latin America, and Africa, was founded in 2001 as the first global commercial manager of microfinance investments. It has invested over $8 billion in more than 90 countries and provided access to financial services for 216 million people. The company is a member of the Schroders Group.
Launched in 2010, ADB's Microfinance Program has supported $1.8 billion in loans and helped mobilize $881 million in cofinancing. It has provided access to microloans for more than 8 million borrowers, 98% of whom are women. Microfinance has helped improve livelihoods, reduce poverty, promote gender equity, and promote growth of microenterprises and employment.
Spain's PM Speaks with Global CEOs on Strategic Priorities in Post-Pandemic Era
The World Economic Forum today hosted a "Country Strategy Dialogue on Spain with Prime Minister Pedro Sánchez" for its partners, chaired by Børge Brende, President of the Forum. The session gave CEOs from around the world an opportunity to hear directly from Sánchez on the factors behind Spain's remarkable resilience to the economic shocks of the pandemic and its post-COVID-19 recovery strategy.
In the virtual session, Sánchez explained his government's policy priorities and answered questions from CEOs on promoting innovation, a digital economy, a green transition and social justice in Spain, and on improving the enabling environment for long-term investors.
"After deploying unprecedented economic, financial and social measures to protect our economies, Spain is experiencing strong recovery. We want to build the economy of the future, and to do it in an inclusive way, leaving no one behind. We want to attract top talent and quality, innovation-centric investments. In summary, we want to transform the Spanish economy and we want to do it together with the private sector," he said.
"The world economy is again growing. Spain is on track to be one of the fastest-growing economies among G20 countries. With Spain being among the key stakeholders in the European Union recovery fund, Prime Minister Sánchez and his government have provided important leadership on how to use the current momentum for a truly transformative agenda, for Spain, but also for Europe." said Brende.
More than 80 partners of the World Economic Forum from around the world participated in the virtual session.
The Indigenous peoples of the North in Russia have got extra support
The largest metal producer, Norilsk Nickel, has decided to provide additional funding to the indigenous people of the Russian Arctic – living on the Taimyr Peninsula, the company said in a press release.
This is the second tranche of the company allocated to the indigenous peoples living in the north of Russia this year. Earlier it was reported that Norilsk Nickel allocated 2 billion Russian rubles (25.9 million US dollars) for various humanitarian needs of the indigenous peoples of the Russian North – the Taimyr Peninsula.
"Norilsk Nickel's response to the needs of indigenous peoples is a confirmation of the company's flexibility and systematic work with local communities. Our agreement is a demonstration of the desire for sustainable development of the peoples of Taimyr. We constantly monitor the needs of specific communities and, in contact with the company, change the parameters of individual clauses of our agreements. Moreover, most of the changes are an increase in the number of events with an increase in funding for the most important support programs," said Grigory Dyukarev, Chairman of the Association of the Indigenous Peoples of the Taimyr Peninsula, Krasnoyarsk Territory.
The company clarifies that an additional tranche of financing will be directed to the production of special literature, support for the publication of newspapers in the languages of the indigenous peoples of the North, preparation of teaching materials for language learning and some other activities.
"Nornickel strives to fully comply with the UN sustainable development goals. The company's actions towards indigenous peoples are not a tribute to fashion, not an attempt to appease, but an honest, transparent and conscious position, the course of which is the development of corporate ethnoculture. We don't just fund critical indigenous livelihoods and management programs, our goal is to build partnerships with all stakeholders: associations and specific communities. We always strive to respond to requests for adjustments to our support programs based on an urgent agenda that indigenous peoples themselves understand better than we do. Especially when it comes to supporting indigenous languages, promoting and protecting them. After all, language is the main vehicle for preserving the historical memory of generations, "commented Andrey Grachev, Vice President for Federal and Regional Programmes at Nornickel.
The agreement was signed at a round-table discussion on the results of an ethnological expert review to study the drivers of indigenous peoples sustainable development on Taimyr. In the period from December 2020 to July 2021, large-scale scientific studies of changes in the original habitat of the indigenous peoples of the North living in the western part of the Taimyr Dolgan-Nenets municipal district of the Krasnoyarsk Territory and the socio-cultural situation. The scientific organisations that participated in the review included Miklukho-Maklai Institute of Ethnology and Anthropology, Peter the Great Museum of Anthropology and Ethnography (the Kunstkamera), The Expert Center Project Office for Arctic Development and others. The representatives of the indigenous communities praised Nornickel's openness and determination to remedy the damaging effects of the May 2020 incident on their habitats and livelihood, emphasizing the relevance and significance of the review not only for Taimyr, but also for many other Russian regions.
Guterres: South-South cooperation 'more essential than ever'
The UN Office for South-South Cooperation (UNOSSC) held a high-level virtual panel discussion on Friday focused on boosting solidarity "in support of a more inclusive, resilient and sustainable future".
Speaking at the event, the UN Secretary-General António Guterres said that "as the world seeks to ramp up COVID-19 response and recovery and tackle the existential threat of climate change, South-South and triangular cooperation is more essential than ever."
The initiative comes just two days before the United Nations Day for South-South Cooperation, marked on 12 September.  
Challenge like no other 
António Guterres called the COVID-19 pandemic "the most complex immediate challenge facing our world and it is undermining hard won social, economic and environmental gains."
He said that, in such trying times, "the solidarity that underpins South-South cooperation has once again proven vital for developing countries."
"Throughout the pandemic, countries of the Global South have shared their knowledge and resources to support response and recovery efforts. But, together, we must do much more," he said.
For Mr. Guterres, the world needs deeper international cooperation to address the global health crisis, reduce poverty and inequality, achieve the Sustainable Development Goals and avert climate catastrophe.
The UN Chief explained "that means building inclusive and resilient societies, empowering women and youth, leveraging digital, greener and bluer initiatives, and expanding sustainable financing."
The countries of the South have contributed to more than half of the world's growth in recent years. Intra-south trade is higher than ever, accounting for more than a quarter of all world trade.
"South-South and triangular cooperation offer concrete solutions to these shared challenges," Mr. Guterres added.
Recovering from the pandemic
Speaking at the same event, the President of the General Assembly, Volkan Bozkir, said the world needs "to do more to help these developing countries in recovering from COVID-19 pandemic and South-South cooperation plays an important role in that regard."
"I have a lengthy list of facts and figures about the impact on developing countries, on anything from income to inequality, from gender empowerment to access to social services. Suffice to say, these figures are not good. Years of development gains have been wiped away or are in jeopardy," he said.
He said that, in his travels, particularly in Central Asia and in the Caribbean, he saw that South-South and triangular cooperation are pivotal to addressing challenges, particularly those that cross borders and regions. For him, UN country and regional teams are well placed to promote and support these efforts.