"Guinea is beautiful: we don't need to rape it anymore. We just need to make love to her." — Mamady Doumbouya
More often than not, news coming from countries in Africa remain somewhere on the periphery of our news feeds, seemingly carrying little significance for global politics and world economy as compared to other macro-regions. Many of us, Russians included, know next to nothing as to what is going on across the vast expanses of the African continent.
Many would have heard about the ridiculous incident in the Suez Canal in Egypt, while few in Russia ever paid attention to a possible extension of Russia's industrial zone in the North African country — to possibly include the East Port Said and Ain Sokhna regions. However, over the past months of 2021 it is West Africa rather North Africa that has come to the regional "epicenter", rich in events of far-reaching consequences.
Africa's "Wild West"
For this, article could have sought to explore one of the following:
a conceivably increased risk of the terrorist threat (notably, on the part of the Boko Haram group whose terrorist activities now span Nigeria, Niger, Chad and Cameroon) in the wake of the complete U.S. withdrawal from Afghanistan;
an aggravated political situation in Chad following the mysterious death of the nation's long-time strongman, President Idriss Déby, who had remained in office since 1990, — in less than a month of being re-elected into his sixth term while "defending the sovereign nation on the battlefield";
dubious consequences of a third-in-ten-years coup d'état in Mali which occurred this May and has seen to the ousting of the nation's interim President Bah Ndaw as well his Prime Minister and Defense Minister by Vice President Assimi Goïta, the very same person behind the August 2020 Malian coup d'état;
the slow-rolled intention of the ECOWAS member states to adopt a single currency, the "Eco", by 2027, thereby abandoning the long-established semi-colonial practice of relying on the France-guaranteed and euro-bound CFA franc;
a rather complicated epidemiological situation in Côte-d'Ivoire, trapped in an unhealthy dynamic of COVID-19 cases to be aggravated by a possible outbreak of Ebola;
Malawi's freshman in presidential office, Lazarus Chakwera, now seeking to eradicate corruption and discover an alternative base for promoting economic growth, with cannabis being considered among the candidates to replace tobacco, the country's mono-culture, amid a dwindling global demand;
or, finally, the authorities of Ghana, the continent's largest gold-mining nation, willing to embrace the basic tenets of "green economy" to effect a socially-beneficial transition.
In the name of the nation's unity and the country's development
Each of these stories has its own significance and value for understanding international affairs. Today, it seems, though, that it is worth darting a glance at Guinea. More recently, the international community was taking an exclusive interest in this small West African country within the epidemiological context. Back then, everyone feared the Marburg fever spreading globally. The highly fatal disease, "boasting" a mortality of up to 88%, owes its origins to contacts with bats, much like the coronavirus (whose mortality, we shall say, rarely exceeds 34%). Fortunately for us, though, the fever is not expected to acquire a global footprint—unlike the Sunday coup d'état in Guinea that may bear far-reaching consequences.
No-one seems to have foreseen the events of September 5, 2021, when an early Sunday morning was mired by (supposedly) extensive shooting in downtown Conakry, the nation's capital, when the presidential guard attempted to repel an attack of the elite Special Forces Groupe (GFS) under the command of Col. Mamady Doumbouya, a native Malinké [1] from Kankan, Guinea's second-largest city. His military career includes training at the École de guerre, the French War College, in Paris as well as service in the French Foreign Legion, with him participating in missions in Afghanistan, Côte-d'Ivoire and Djibouti. M. Doumbouya only returned to Guinea in 2018, when he was to take command of the elite group to help the country's authorities combat terrorism. Throughout 2021, he was paving the way to become something more than a military man, boosting the strength of his unit and insisting on more autonomy from the Defense Ministry to raise concerns among many in the ruling class and trigger rumors of his would-be arrest. To counter his growing influence, the Defense Ministry set up another elite group, the Quick Response Unit (GIR); but that was, as it now seems, a bit too late.
Rumors of the upcoming arrest could have played its role in M. Doumbouya's decision to mastermind the coup, which he explained in his televised address to the nation—this time as the person in charge of the National Committee for Rally and Development (CNRD) and, thus, the country's future—through ousted President Alpha Condé abusing his powers and the rights of citizens, also citing paralysis of the state institutions, rampant corruption and the all-the-more deteriorating situation in the country's economy and social affairs. Besides, it was noted that the new military authorities would abrogate the current constitution and dissolve the government, while closing down Guinea's borders. As became evident from a video-proof released by the GFS, President Alpha Condé, in office from 2010, is being detained by the Special Forces. Alongside the President, the speaker of Guinea's Parliament, Amadou Camara, seems to have been arrested—being the second person in the state, he was an ardent supporter of A. Condé. The fate of the country's defense minister has long remained unknown, although he, as well as the President, apparently deemed what was going on beside his residence as not that serious, releasing a message on the government's official Facebook page that "the threat was contained, and the attack was repelled."
The Sunday coup may seem all too familiar to the other military-driven regime changes, especially given the recent events in Mali that borders Guinea to the north—many parallels could, in fact, be drawn with the May coup in the neighboring country, especially so since M. Doumbouya and A. Goïta are well-acquainted as they both participated in the U.S.-organized "Flintlock" exercises in Burkina Faso in 2019. Interestingly enough, Alpha Condé's ascent to power in 2010—the first rather "democratic" transition in Guinea's history as a result of elections rather than a coup, as was the case in 1984 or in 2008—was nevertheless mired by tensions and uncertainty, imposed curfews as well as the military and armored vehicles on the capital's streets. Getting back to M. Doumbouya's address, though, we would gently suggest that the Sunday coup d'état apparently came to be a by-product of the more general political process in Guinea, following up on the events of October, 2019.
Elections — Guinea-style, or no Constitution is set in stone
In 2019, at the initiative of A. Condé, whose second term in office was nearing its end, the authorities organized a constitutional referendum to be held together with the parliamentary elections, intending to legalize the president's desire to be re-elected for a third consecutive term, which was banned under the constitution [2]. Along with resetting the count of all A. Condé's previous terms, the amendments provided for the extending the number of years in the presidency: raising the bar from 5 to 6 years. Despite the government's attempts to present the new edition of the constitution as a step towards further democratization of the country—since other amendments proposed were to ban child marriages and female circumcision, to grant spouses equal rights in divorce and to redress gender inequality in state institutions—the referendum was largely seen in a negative light, both in Guinea and abroad.
The issue was not in the government's move only; it was just as much about how the authorities in Conakry went about its implementation. First, even the rather loyal ECOWAS officials had to indicate that the vast discrepancies in the polling lists, apparently containing many a "ghost voter", be removed, something the President's administration only did in part. Second, in order to preclude any undesirable coverage, the authorities went on to block all messengers and social media on the eve of the referendum and until the outcome, with 89,76% of the votes "FOR", was revealed. Third, the official redaction of the constitution, as was published by the government, appeared to be somewhat different from the one the Guineans vote for. The "new" constitution provided for an extension of the President's powers, especially in regional affairs, and an exclusion of any opportunity for independent aspirants to be elected into office. The only commentary offered by a governmental official came from Papa Koly Kourouma, Minister for Hydraulics and Sanitation (sic!), who argued that "no final version was ever submitted to the people, because the text was in perpetual modification, before and after (sic!) its adoption."
It is, therefore, far from surprising that the country's cities and towns witnessed numerous and rather violent protests—in the build-up to the referendum; following the official announcement of its outcome; and immediately after A. Condé having endorsing the proposal of his own party, "Rally of the Guinean People" (RPG), for him to run in the presidential elections.
The elections held in October 2020, while mostly following the logic of "ethnic voting"[3] typical of Guinea and a number of other nations in Africa (such as when people of one nationality tend to vote exclusively for "their own", without taking other factors into account), came to mark a watershed in Guinea's political process. At this point, it would do us good to remember that the key ethnic groups in Guinea are the Malinkés and the Fulbhés. While Malinkés tend to occupy the highest positions in the state hierarchy more often than others (A. Condé is no exception here), Fulbhés, who are often ready to position themselves as an oppressed people [4], ultimately stand at the helm of the country's big businesses, however, remaining out of business politically. The confrontation between these two ethnic groups in the political domain, as well as the struggle for "winning the hearts" (and votes) of the smaller ethnic groups, has determined the essence of the elections, where A. Condé put up his candidacy against Cellou Dalein Diallo (Fulbhé), the former Prime Minister and the leader of the Union of Democratic Forces of Guinea, a party in opposition to the government.
In the end, the demographic situation, being generally favorable for A. Condé, was aptly used by his spin doctors to allowed him—in spite of C. Diallo's initial leadership in the counting of votes—to win the election, having received, according to the official data, some 59.5% of the votes. At that point, the protests inspired by the defeated C. Diallo and the opposition were nevertheless quelled, albeit with civilian casualties of about 50 people, including children.
When examining the Sunday coup staged by M. Doumbouya and his faithful, it would be too easy to assume that the coup d'état came as a corollary of this deep-rooted conflict between the two ethnic groups. May it well turn out that, much like a year before, the reason for the coup lies in the "third-term problem" that has got in the way of unity among the West African nations? Back then, A. Condé's aspirations failed to win approval of most of his neighbors. Senegal and Guinea-Bissau, for instance, chose to endorse C. Diallo and, by extension, the Fulbhés—a move that resulted in a closure of Guinea's borders. All this is too easy until we pay attention a seemingly minor detail.
Perhaps, it is well worth remembering that M. Doumbouya by no means shares an allegiance to the Fulbhés; he is a Malinké and a native of Kankan. Located in Upper Guinea, the city is the heart of A. Condé's electoral campaigns as the overwhelming majority of the region's residents back his policies. What can then provide an explanation for the discontent among Guinea's GFS, who are now claiming to be "responding to the legitimate aspirations of the people", as has been mentioned M. Doumbouya's appeal?
Changes to shuffles to blunders
On the one hand, the jubilation of Conakry's residents about the coup, which is now described by most of the media, is quite understandable, since there is no compact dwelling of any ethnic group in the capital—instead, we are dealing with a noticeable difference in the neighbourhoods that are opposed to the government and are loyal to it. If this is the case, then most of the cheering, apparently, should probably be attributed to the Fulbhés. Otherwise, it would be difficult to explain why one of Conakry's residents said in his commentary to the French Le monde, "People are afraid. They wonder what will come next, preferring to stay safe at home rather than rub shoulders with the military". At least, this testifies to the ambiguity of the public as regards the coup and its instigators. This is, by the way, also visible from the comment by Abdourahmane Sano, coordinator for the oppositional National Front for the Protection of the Constitution, established during the 2019–2020 protests, which is not particularly optimistic: "I am not surprised that a military coup follows the constitutional coup. We take note of the CNRD's statements promising an inclusive and peaceful transition, but we are awaiting details on the modalities".
On the other hand, it is somewhat more difficult to explain the motives of the coup. It seems, however, that there are two main reasons here, with the two closely intertwined.
First, the coronavirus pandemic and the Ebola fever, which has long persisted in the country, have finally exposed all the gaps in President A. Condé's socio-economic policies. Home to world's largest bauxite deposits, Guinea has so far managed to sustain its annual GDP growth at a fairly high level. When A. Condé assumed power in 2010, the number was around 4.8%, reaching 5.6% in 2012. By 2016, Guinea's GDP growth stood at 10.8%. Even in the pandemic-spoiled 2020, the country's economic growth was as much as 7%. These figures, though, poorly reflect the real state of affairs in national economy, which is also true of the standard of living of Guineans. Some 71% of the country's residents have to live on less than $3.20 (PPP) per day[5] which renders the country one of the poorest in the world. Although Guinea now finds itself at an early stage of demographic transition, which can theoretically translate into promising economic potential as the number of young people goes up, the social dynamics "on site" seems to chisel away at this advantage. According to a World Bank report, only 30% of Guinea's nations are literate, while the government's spending on education does not exceed 2.6% of GDP (by way of contrast, the average indicator for sub-Saharan Africa stands at 4.6%). In many of the country's regions, the people either continue to live their traditional way, remaining virtually unintegrated into Guinea's "official economy", or prefer to migrate. In fact, it is in many ways the Guinean diaspora abroad—rather than the government in Conakry—that keeps the population afloat through the remittances they send to their relations in Guinea.
Alpha Condé came to power under the slogan of the changes to come. Eleven years ago, it seemed that he, a graduate of the French Sorbonne and the author of the book "A Caring African: This is What I want for Guinea", would succeed in reversing Guinea's political source, achieving a better life for his fellow citizens. As we may see, however, it was absolutely not enough to embark on the path of ensuring political and fiscal stability. Apparently, it is for a reason that the new interim body of government is called the "National Committee for Rally and Development".
Second, the Sunday coup could also be regarded through the lens of a generation gap. The President, who was elected in October 2020 for a six-year term, is already 83 years old. His perspective on the world and his country must have formed back in the era when Guinea took its first steps on the path to decolonization and, later, as an independent state. If we only take stock of age considerations, A. Condé only represents some 3.85% of the population (group 65+). M. Doumbouya was born in 1980, and the "brothers in arms", who stand behind him, are young. His generation is, therefore, much closer to the bulk of the country's population: the youth. For this reason, it seems that the support of these segments of the population may well come to play a pivotal role in the future fate of the newly-made head of state. In the meantime, he pledged to "end the personalization of political life" and "rewrite the constitution together on the basis of an inclusive dialogue that will decide the future of the country."
Finally, we have to mention that the reaction of the international community to the coup contains exclusively negative assessments. The coup has already been condemned by the United Nations, the African Union and the Economic Community of West African States (ECOWAS). Some African states (for example, Nigeria), as well as the European Union, France, the United States, Russia and China have all taken the same positions—such a united front is a rare thing to see, which is quite indicative.
This may well mean that A. Condé—whose political career saw both ups and downs, as he was twice defeated in elections, forced to migrate to France only to end up behind the bars upon returning to Guinea in 2010—could still be able to restore his former glory. If this happens, we can then assume that the president's power would no longer be so far-reaching, while the ruling party, just as the 83-year-old A. Condé himself, would need to decide on a successor whose candidacy could be endorsed in the next presidential election (or even earlier).
In the meantime, we see that A. Condé's entourage chose to take the path of least resistance to the new authorities. The meeting of the incumbent government, convened by M. Doumbouya on Monday, was attended by Prime Minister Ibrahima Kassory Fofana, Secretary General of the Presidency Kiridi Bangoura and the all-powerful Defense Minister Mohamed Diané (who, as one might remember, was previously confident that the coup would fail). Their absence would have been equated to "rebellion against the government". All of them have now lost their positions, as well as their passports (they were taken over by the GFS), but they have so far walked free.
Alright, what about the Russians?
Guinea is one of the few countries in Africa to be openly oriented on Russia, due to various circumstances throughout its history. Back in 1958, Guinea was the only nation that refused to join the French Community, instead declaring its independence—two years earlier than other francophone countries in Africa. The wrath of France (all production facilities were shut, and all specialists left the country) notwithstanding, Guinea's Sekou Touré, as a snub to the former colonial power, put forward his own alternative to France-Afrique", calling for the creation of the United States of Black Africa (this was even enshrined in the constitution) and persisting in his new, independent course. As a sidenote on the bilateral history of relations, we shall indicate that the only visit of a highest Soviet official to Africa was paid to Guinea, when a month into Sekou Touré's election as the President of Guinea in 1961, Leonid Brezhnev arrived in Conakry on a visit. There was little surprise, then, in Guinea proclaiming a "non-capitalist path of development" already in 1962, although its official abandonment followed just as soon (in 1967). Anyway, the bilateral relations have always remained quite close, being based today on a fairly solid framework. One of the recent achievements of Russia's diplomacy in Guinea was the signing of an agreement on military cooperation. Besides, Alpha Condé became the first African leader to be publicly vaccinated with the Russian "Sputnik V" vaccine against the coronavirus.
And yet, the economic aspect of the bilateral relations is much more important, as the Russian business is profoundly represented here, enjoying a predominant influence along the way. RUSAL, for one, is implementing at least three major projects in Guinea: the development of the world's largest bauxite deposit Dian-Dian (production launched in 2018), the operation of the mining complex at the Debele bauxite deposit as well as the production of alumina at the Phrygia complex. The development of bauxite mines is also carried out by the Russian "Nordgold". Finally, most recently, STM Holding reported on the planned deliveries of 6 TGM8 locomotives to be exploited in RUSAL production chains in the country.
Another major success of the Russian business was the agreement on the transition of all schools in the country to the Russian software "MoiOfis", an analogue of a more expensive ecosystem from Microsoft Corporation.
This quite explains why the news about the Sunday coup was met with some concern among Russian businesses operating in Guinea to find a mirror reflection in an unprecedented growth of prices for aluminium: the metal is now trading at $ 2,727 per ton on the London Metal Exchange, updating the record of 2011. Perhaps, someone has also pondered the comparison of the current situation in Guinea being resemblant of the fate of the agreement on the Russian base in Sudan—a success story suspended in the air and riddled in uncertainty.
However, there is reason to believe that nothing will fundamentally change for Russian businesses in Guinea. Faced with the rejection from the international community and probably fearing isolation and sanctions, M. Doumbouya has been quick to stress that National Committee for Rally and Development will respect all the obligations towards "economic and financial partners", asking mining companies not to put a halt to their operations. In addition, all restrictions—such as curfews—were lifted in the mining areas of the country, and maritime borders were reopened.
Of course, there remain many gray spots in the story about Sunday's coup in Guinea at the moment. This applies to the true motives of the members of the CNRD, the fate of both A. Condé and the coup itself. The level of real public support for M. Doumbouya is not completely clear as well. What follows from available sources is that his figure is not so-well known to the general public—he appeared on the forefront as late as 2018, being an experienced military man rather than an ambitious politician with a clear-cut program. Therefore, his further steps also remain in the dark: what will follow the words that there will be no "witch hunt" on those who supported A. Condé and that a "government of national unity" will be created?
This ethnic group, totalling some 10,5 million people, dwells on where we now find the modern states of Guinea, Mali, Senegal, Côte-d'Ivoire, the Gambia, Sierra-Leone and Burkina-Faso. In Guinea, this is the second largest group, although quite compatible to a bit more numerous Fulbhés. While Malinkés account for some 30% of the country's population, the share of Fulbhés stands at around 32%; however, it is within possibility that this ration may have levelled off recently. The ousted Alpha Condé is also a Malinké, although coming from a Burkina-Faso wing known as Dioulas.
Throughout its history, Guinea has known a total of four constitutions, with the first adopted upon the country's declaration of independence in 1958. Interestingly enough, the story with the constitutional referendum seems to be repeating itself as a similar referendum took place in 2001 to see the amendments to the 1990 approved. The amendments lifted restrictions on holding consecutive terms, with the presidential term expanded from 5 to 7 years. The Constitution adopted in 2010 reintroduced these restrictions. Apparently, this could be what A. Bregadze, the Russian Ambassador to Guinea, may have meant when he said: "The Constitution is not a dogma, the Bible or the Koran… The Constitution needs to be adapted to reality, not reality to the Constitution."
Despite the may attempts to eradicate tribalism, including through mixed marriages and promoting Islam as a factor uniting people, it is still ethnic considerations that dominate the political process in Guinea.
Indeed, alongside with the repressions of the late years of Sekou Touré in power, September 2009 saw tragic events when an opposition rally was brutally put down by the security forces, killing some 157 demonstrators, most of whom turned out to be Fulbhés.
The international poverty line is now set at this level. According to Guinea's own poverty indicators, 55% of the population is considered to be poor.
From our partner RIAC
Janet Yellen: U.S. Focuses on Business Investment and Infrastructure Development in Africa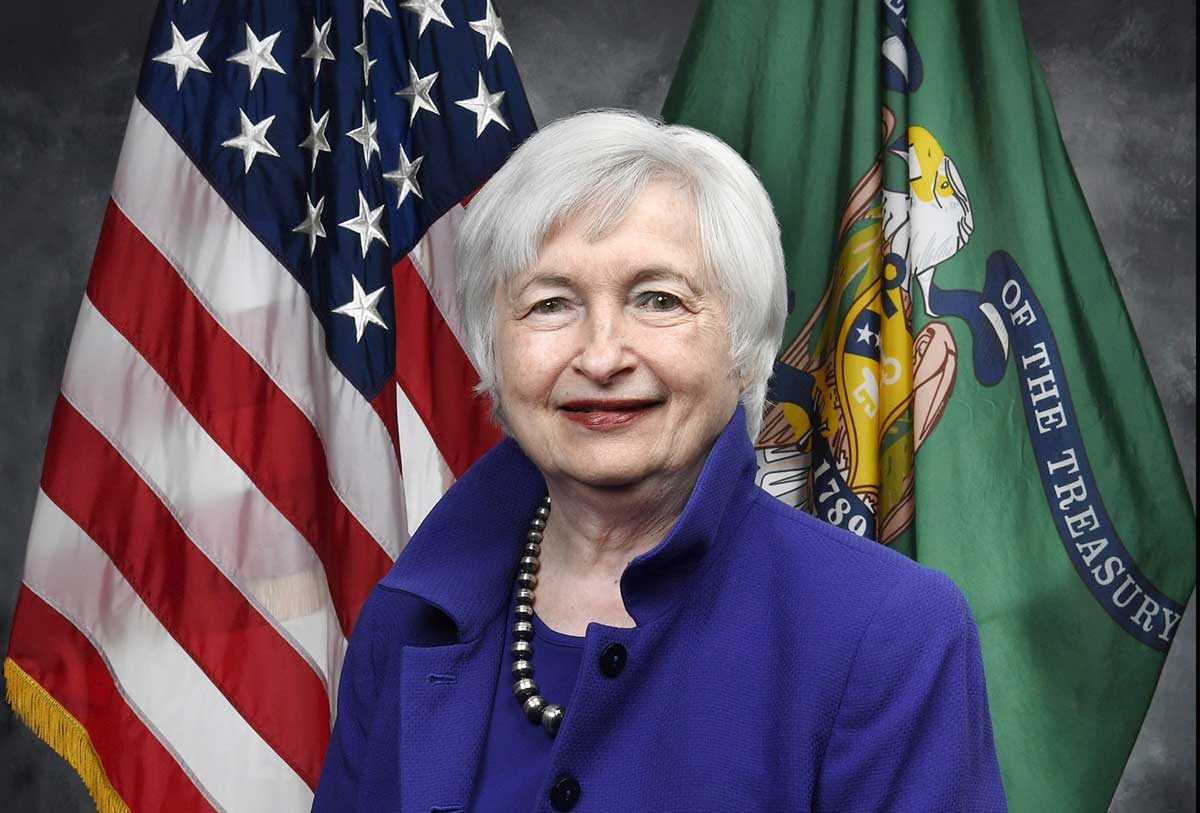 United States officials, at least, are strategically moving to reset multi-dimensional relations with Africa after the last African leaders summit held in Washington. President Joseph Bidden and Vice President Kamala Harris, in well-coordinated working agenda, with the White House, the Department of African Affairs and the U.S. Treasury are up to the task. This challenging task is backed with $55 billion budget publicly announced during the African leaders gathering.
It all began with series of working visit to Africa late December and early 2023, which underscored the message delivered by Biden at last summit: "The United States is all in on Africa, and all in with Africa." The $55 billion budget and along with private sector investment for Africa, well-built institutionalized structures and the African-American diaspora are distinctively linking together the United States and Africa.
On January 20, U.S. Treasury Secretary Janet Yellen went for a 10-day trip to three African countries that aims to revitalize and expand U.S.-African ties and address challenges such as climate change, food security and debt in Africa. After decades in which China has dominated investment on the continent, the U.S. is pitching itself as a more sustainable alternative. In the sub-Sahara, Yellen visited Senegal, Zambia and South Africa.
That will be followed by the United States Ambassador to the United Nations, Linda Thomas-Greenfield, who travelled to three Republics of Ghana, Mozambique and Kenya starting Jan. 25 and another round trip by Secretary of State Antony Blinken official visits to Eastern Western and Southern Africa.
In Dakar, Yellen had an extensive and fruitful discussions with Senegalese President Macky Sall, who is also the rotating Chair of the African Union. The African Union is a 55-member continental organization with headquarters in Addis Ababa, Ethiopia. With President Macky Sall, she highlighted United States efforts to boost economic ties with the region "by expanding trade and investment flows," according to official reports.
Later, she also interacted with Senegal's Minister of Economy, International Planning, and Cooperation Oulimata Sarr, who, like Yellen, is also the first woman to serve in her current role. In a meeting with Finance Minister Mamadou Moustapha Ba, Yellen said the two officials had "much to discuss on how best to meet the challenges both of our countries face, including in the context of global financial tightening and an increasingly uncertain global economic environment. The U.S. is committed to working with Africa to realize that promise, because we know that a stronger African economy is good for the world, and good for the United States."
In a speech delivered at a business event in Senegal's capital Dakar, Yellen mapped out the United States vision for strengthening African relations, eyeing the massive economic opportunities created by its demographic boom.
Currently, Senegal is participating in a G-20 programme that helps finance a shift from fossil fuels to clean power generation, it's also on the verge of becoming a significant fossil-fuel producer. A new offshore project straddling its border with Mauritania is projected to bring Senegal $1.4 billion of oil and gas revenue from 2023 to 2025. The project may also provide Europe with energy relief as it turns away from Russian gas and oil.
Reports indicated that Treasury Yellen gave the concrete go-ahead on rural electrification project in Senegal. The new rural electrification project estimated to bring reliable power to 350,000 people while supporting some 500 jobs in 14 American States.
Our monitoring shows that Yellen traveled to the site of the project, headed by Illinois-based engineering firm Weldy Lamont. The new project received technical assistance from the U.S. Power Africa initiative, capacity building through the U.S. Agency for Trade and Development, and a $102.5 million loan guarantee from the Export-Import Bank.
"Our goal is to further deepen our economic relationship and to invest in expanding energy access in a way that uses renewable resources spread across the continent," U.S. Treasury Secretary Janet Yellen underlined in her remarks. Senegal has among the highest rates of electrification across Sub-Saharan Africa – between 70% and 80% – but access to electricity remains far more limited in rural areas.
Such disparities can hinder opportunity for households and businesses in areas otherwise ripe for economic development, Yellen said. The project includes an important renewable energy element with a solar grid to power 70 villages. "This groundbreaking will create a higher quality of life in many communities, and it will help Senegal's economy grow and prosper. It will also help Senegal get one step closer to its goal of universal electricity access by 2025," she said.
Yellen, who met women and youth entrepreneurs in Dakar, said the electrification project would allow Senegal to rely on energy sources that are within its borders, cost effective and not prone to the kind of volatility in energy prices sparked by Russia's invasion of Ukraine. The U.S. Power Africa project has helped connect 165 million people to reliable electricity across Africa. Its goal is to add at least 30,000 megawatts (MW) of cleaner and more reliable electricity generation capacity and 60 million new home and business connections by 2030.
Yellen, then, travelled to Zambia to meet President Hakainde Hichilema as well as other finance officials. President Hichilema, who took office in 2021, has promised to restore the copper-rich nation's credibility and creditworthiness after inheriting a cash-strapped economy. Here, she spoke on efforts to improve global health and prepare for future pandemics, as well as on food production.
Yellen cited $11 billion in commitments by the U.S. Development Finance Corp and $3 billion in programmes by the Millennium Challenge Corp in 14 African countries, with more in the pipeline. On a wider scale, the G7 group of wealthy Western nations also planned to mobilise some $600 billion for global infrastructure investments over the next five years.
"We are saying that African countries firmly belong at the table. Their communities are disproportionately vulnerable to the effects of global challenges. And any serious solution requires African leadership and African voices," she said.
In South Africa, which recently assumed the chairmanship of the BRICS emerging economies group, Yellen held talks with Finance Minister Enoch Godongwana and South Africa Reserve Bank Governor Lesetja Kganyago. She also visited the Ford assembly plant to showcase successful examples of U.S.-Africa economic relations.
Washington provided about $13 billion in emergency aid and food assistance last year, and was now setting up a U.S.-Africa strategic partnership to address the short-term food needs of more than 300 million Africans, Yellen said. It is also helping to build more resilient and sustainable systems for the future.
In practical terms, Yellen focused on building relationships and understanding the barriers to investment and business in Africa. Our monitoring shows that Chinese trade with Africa is about four times that of the United States, and Beijing rapidly expanded its lending by offering cheaper loans, although the opaque terms and collateral requirements are now being questioned by some African countries.
United States is currently looking to broaden investment in South Africa, which is developing new legislation to speed up energy projects. There are a number of external players showing interest in the energy sector, these include Russia, China, United Arab Emirates and others in the Arab world.
Former US ambassador Susan Page told AFP that despite positive developments like the major summit in Washington last year, "the proof is in the pudding" when it comes to pledges of support for African countries. "Are they really going to come up with the serious money… Or is it going to be a trade-off?" asked Page, now a professor at the University of Michigan. She added that while US moves have been largely framed as countering China's advances, it "is a shame because African countries want to be treated as Africa, and not as a wedge between great power competition."
Joseph Siegle, who leads the Africa Center for Strategic Studies research programme, said the scope of Yellen's visit was far broader than the matter of China's influence. "From an emerging market standpoint there is a lot going on there – with its resources and growth and a large African diaspora in the U.S. Arguably the U.S. has not paid enough attention to Africa with the rigor that's warranted," he said. "I think the significance of this trip is trying to rectify there hasn't been enough high-level engagement on the part of the U.S. in Africa."
In fact, despite criticisms especially over neo-colonialism and unipolarism, the United States and Africa are culturally, and by biological blood, are inseparable. According to the latest World Bank report, remittances from the African diaspora to the continental was $49 billion in 2021.
With rivals China and Russia competing for influence and opportunity in Africa, the United States has been working to stave off an erosion of its once-powerful position in the region. But as Treasury Secretary Janet Yellen strongly noted the histories of the United States and Africa were "intimately connected" by the "tragedy" of slavery, as Washington seeks to strengthen relations with the continent. Speaking at Goree Island off the Senegalese capital of Dakar, the largest slave trading centre on the African coast.
For their part, many African countries say they are keen for increased investment and financial support for infrastructure development across Africa. And that Africa is only ready for potential credible investors, and not for active sloganeers and ideological choristers. Africa is not a field for confrontation, but for cooperating on transforming the economy and operate the single continental market.
In the emerging multipolar world, the United States still shares cultural values and democratic principles with Africa. The trans-Atlantic slave trade is an integral part of both American and African history. United States is their second home, nowhere else. United States and Africa are 'intimately connected' by slavery, have culturally indivisible bondage, and currently with the growing African-American diaspora it is completely absurd and awkward for external geopolitical rival countries asking African leaders and Africans to abandon their history and the United States.
Sergey Lavrov Embarks on Geopolitical Lecturing Tour to Africa
As Russian Foreign Minister Sergey Lavrov begins his four African nations tour, Russia's future is what matters the most especially in the emerging multipolar world. Russia continues to enlist African leaders' support for its 'special military operation' in the former Soviet republic of Ukraine, expresses overwhelming support against the growing neo-colonial tendencies in Africa and, at least, intensifying efforts to strengthen its hyperbolic political dialogue with Africa.
Minister Sergey Lavrov visited Egypt, Congo-Brazzaville, Uganda and Ethiopia last year and attempted to justify Russia's correctness of waging war on Ukraine. As he embarks on another round of lecturing tour to Southern Africa (South Africa, Eswatini, Botswana and Angola), the popular focused themes include geopolitical changes, growing neo-colonialism and creating multipolar world order. After Southern Africa, Lavrov would return to North Africa in February to visit Tunisia, Mauritania, Algeria and Morocco.
Since his appointment on 9 March 2004 by President Vladimir Putin, Lavrov has occupied this position for nearly two decades (20 years). Throughout these several years of his official working visits to Africa, unlike his Chinese counterparts Lavrov hardly cut ribbons marking the completion of development projects in Africa. Most of his trips were characterized by impressive policy rhetorics full of many pledges and countless initiatives, and geopolitical lectures.
During his marathon three-hour media conference, summing up foreign policy achievements and way forward on 18 January, Africa only appeared at the bottom of the discussions. And yet Africa is considered as a priority in Russia's policy. Lavrov made little response, reminding of the forthcoming summit planned for late July 2023. He mentioned that there were drafted documents to reset cooperation mechanisms in this environment of sanctions and threats, and in the context of geopolitical changes.
"There will be new trade and investment cooperation tools, logistics chains and payment arrangements. The change to transactions in national currencies is under way. This process is not a rapid one, but it is in progress and gaining momentum," he told the gathering in closing the media conference that day.
Nevertheless, African leaders are consistently asked for support for Ukraine. Since the symbolic October 2019 gathering in Sochi, extremely little has happened. With high optimism and a high desire to strengthen its geopolitical influence, Russia has engaged in trading slogans, and many of its signed bilateral agreements have not been implemented, including all those from the first Russia-Africa summit. The fact-files show that 92 agreements and contracts worth a total of $12.5 billion were signed, and before that several pledges and promises still undelivered.
Since his appointment in 2004 as Minister of Foreign Affairs of the Russian Federation, Sergey Lavrov has succeeded in building high-level political dialogues in Africa. He will, during the first quarter 2023, engage in his geopolitical rhetoric and anti-Western slogans, often unremittingly smearing and attacking other countries especially the United States and France. His political lectures have largely overshadowed Russia's achievements in Africa.
These three decades, hardly Lavrov cuts white-ribbons marking the handing over or completion of concrete development projects in Africa. Of course, Russia could choose to maintain its state-centric approach since it is also an admirable foreign policy instrument to push for influence in Africa. While currently, Russia seems to be soliciting the support of Africa to lead the emerging new multipolar world, Russia does not still recognize that it needs to adopt more public outreach policies to win the minds and hearts of Africans. Its economic footprint on the continent is comparatively weak.
Historically Africa has attained its political independence and currently need to transform its economy to provide a better living conditions for the estimated 1.3 billion population. That's the factual situation now for Africa. The fight against growing neo-colonialism requires investing in the critical sectors, building needed infrastructures, modernize agriculture, production facilities for manufacturing, and add a bit of value to products by industrializing. That's the main reason and the conditions necessitated the creation of single continental market.
Our monitoring shows that the Russian business community hardly pays attention to the significance to, and makes little efforts in leveraging unto the African Continental Free Trade Area (AfCFTA) which provides a unique and valuable platform for businesses to access an integrated African market of over 1.3 billion people. Nevertheless, Russia brings little to the continent especially in the economic sectors that badly need investment. Undeniable fact is that many external players have also had long-term relations and continue bolstering political, economic and social ties in the continent.
Almost all African countries are looking for building and creating new incorporated economic situation that takes care of the growing young generation. These further involve the availability and accessibility to necessary technologies and innovations. In order to realize these novel transformations, African leaders need credible external partners with funds to invest, external partners to support large-scale projects in the continent. Days of political sloganeering are long ago gone.
It has taken three decades to finally make its return journey back to Africa. It is still at the crossroad, and worse thinking indecisively which way to turn in order to reach its the final destination. At the crossroad, there are truly four options: turn left, move ahead, choose right or go back especially this time, in the context of dramatic geopolitical changes.
Russia has to concretely design its comprehensive policy with Africa. It has to show, in practical terms, its great confidence, powering strength and clean determination in various ways to support economic sectors, to win the minds and hearts of Africans. Multipolar in its basic meaning, is creating an integrative conditions. Today's Russia is a closed country in the world. For years, Africans have heard of 'neo-colonialism' and 'Soviet-era assistance' through lectures, speeches and official statements from Russia's officialdom. These are archaic playing gamecards.
Russian International Affairs Council, non-government organization and policy think tank, published an opinion article authored by Kirill Babaev, Director of the Institute of Far Eastern Studies of the Russian Academy of Sciences, Professor at the Financial University. He made an excellent analysis of the relations between Russia and Africa. The article highlighted future perspectives based on the existing successes cloaked in building political dialogues during the previous years. On the other hand, he exposes for serious consideration by authorities some existing obstacles and weaknesses.
Going forward, Russian officials have to note: Russia's return to Africa has been discussed in the media and at various levels of power for two decades. That the African elites, especially those who studied at Soviet institutes and universities, still have memories of the struggle for the freedom of Africa.
During the Soviet times, at the height of fighting against Western colonialism, there were economic offerings of the Soviet era. However, all these cards are a matter of the past, while in the present it has been difficult for Russia to offer Africa anything of value that could compete with large-scale Western investment or Chinese infrastructure projects (until recently), Professor Kirill Babaev wrote in his article.
Going forward, Russian officials have to note: That in another publication headlined "Russian Business in Africa: Missed Opportunities and Prospects" in the journal Russia in Global Affairs, Professor Alexei Vasilyev, former Special Representative of the Russian Federation to African Countries and Director of the Institute for African Studies, wrote in that article that Russian companies are pursuing their various economic interests in Africa.
But, Africa still accounts for just 1.5% of Russia's investment which is a drop in the ocean. It must be admitted that Russia's economic policy grossly lacks dynamism in Africa. "African countries have been waiting for us for far too long, we lost our positions in post-apartheid Africa and have largely missed new opportunities. Currently, Russia lags behind leading foreign countries in most economic parameters in this region," he underlined in the article.
Going forward, Russian officials have to note: Federation Council Deputy Speaker Konstantin Kosachev said Russia's Western opponents are trying to prevent African states from taking part in the second Russia-Africa summit, scheduled to take place in July 2023 in Russia's second largest city of St. Petersburg.
Moreover in Senator Kosachev's opinion, the first Russia-Africa summit held three years ago was successful, "but, in many respects, its results remained within the dimension of politics" and were not translated into additional projects in trade, economic, scientific or humanitarian cooperation. "I'm sure it will be a very serious miscalculation on our part if the next year's summit is not prepared in a drastically different fashion, providing each of its participants with a concise roadmap of our bilateral relations, with clear incentives to participate and conclude practical agreements," argued Senator Kosachev.
In November 2021, the 'Situation Analytical Report' compiled by 25 Russian policy experts vividly highlighted some spectacular pitfalls and shortcomings in Russia's approach towards Africa. The report noted Russia's consistent failure in honouring its bilateral agreements and several pledges over the years. It decried the increased number of bilateral and high-level meetings that yield little or bring to the fore no definitive results. In addition, insufficient and disorganized lobbying combined with a lack of "information hygiene" at all levels of public speaking.
The South African Institute of International Affairs has published its latest policy report on Russia-African relations. In the introductory chapter, Steven Gruzd, Samuel Ramani and Cayley Clifford – have summarized various aspects of the developments between between Russia and Africa over the past few years and finally questioned the impact of Russia's policy on Africa.
According to Steven Gruzd, Samuel Ramani and Cayley Clifford, Russia has been struggling to make inroads into Africa these three decades, the only symbolic event was the first Russia-Africa Summit held in Sochi, which fêted heads of state from 43 African countries and showcased Moscow's great power ambitions.
Russia's expanding influence in Africa are compelling, but a closer examination further reveals a murkier picture. The authors further wrote that "Russia's growing assertiveness in Africa is a driver of instability and that its approach to governance encourages pernicious practices, such as kleptocracy and autocracy promotion, the dearth of scholarship on Moscow's post-1991 activities in Africa is striking."
Now Russia's main tactics to expand its influence, such as debt forgiveness, arms contracts to fragile states and resistance to US unilateralism, come from its transition-era playbook and are not simply throw-backs to its Soviet-era superpower status. On the other hand, Russian public diplomacy in Africa explores the targeted use of historical ties, existing anti-Western narratives, state-centric approach and educational programmes to enhance Moscow's 'soft power' on the continent.
In the context of a multipolar geopolitical order, Russia's image of cooperation could be seen as highly enticing, but it is also based on illusions. Better still, Russia's posture in a clash between illusions and reality. Russia, it appears, is a neo-colonial power dressed in anti-colonial clothes. Russia looks more like a 'virtual great power' than a genuine challenger to European, American and Chinese influence.
The new scramble for Africa is gaining momentum. Russians have to face the new geopolitical realities and its practical existing challenges. With flexed-muscles sloganeering and ear-deafening noises relating to 'neo-colonialism' and 'Soviet-era assistance' should be addressed by investing in competitive sectors and economic spheres. Russia's priority should include building public perceptions through social and cultural activities in Africa. The reality is that African leaders await practical investments proposals from potential credible Russian investors and to take advantage of the immense untapped resources.
This time raising economic cooperation to a qualitatively new level and ultimately contribute to the building of sustainable relations be the focus with Africa. After all, the 1.3 billion Africans would prefer living and working with one heart and one mind in United Africa. The slogan 'Africa We Want' is now propagated by the African Union. Therefore, Russians must strongly remember that Africa's roadmap is the African Union Agenda 2063.
Africa and the Grand Diplomacy with Chinese characteristics comprehensively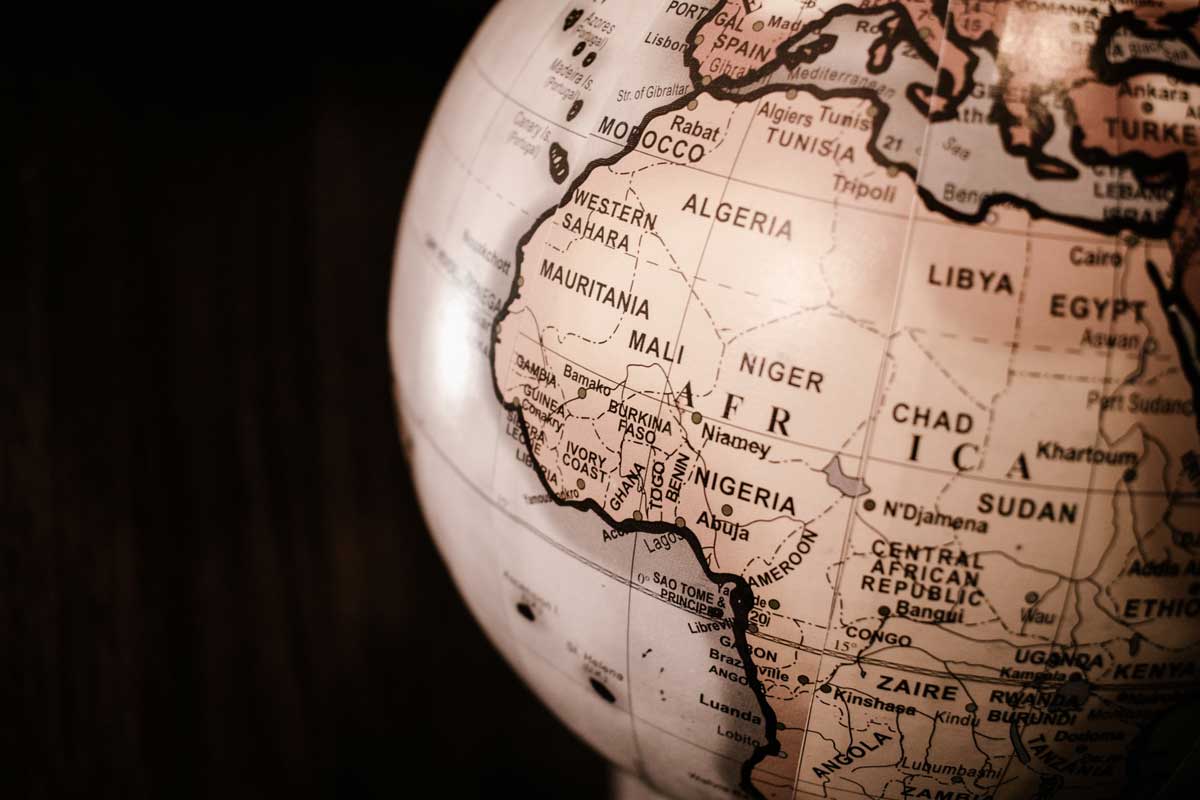 On November 2021, China witnessed the convening of the Sixth Plenary Session of the Nineteenth Central Committee of the Communist Party of China, which adopted a resolution to the effect that:
"China is still the largest developing country in the world, a characteristic that China shares with Africa, as it is the continent that includes the largest number of the developing countries"
The session also adopted a resolution emphasizing the comprehensive development of "major country diplomacy with Chinese characteristics. Where China and Africa are two important forces in building a community with a shared future for mankind"
And in support of China's diplomacy as a major country with special socialist features in the African continent, we find a return for this on the commercial level, as Chinese companies make huge investments in the African continent, and provided more than 50 thousand job opportunities for Africans. China also pledged to supply the African continent with an additional billion doses of anti-Covid-19 vaccine, in addition to China's participation in several medical and health projects for African countries, and 10 projects in the field of poverty reduction and agriculture, and 10 other projects for the digital economy, in addition to the implementation of 10 projects for green development, environmental protection and climate action, in addition to China providing $10 billion to support African exports, and encouraging Chinese companies to invest a similar amount in Africa in the coming years.
In addition to the Chinese programs and initiatives in Africa, Chinese President "Xi Jinping" put forward four proposals for building a Chinese-African community with a shared future in the new era, namely:
(combating COVID-19 through solidarity, deepening practical cooperation, promoting green development, adherence to fairness and justice)
Here came the "Eighth Ministerial Conference of the China-Africa Cooperation Forum", which was held in the Senegalese capital, Dakar, from November 29 to 30, 2021, under the slogan of:
"Deepening the partnership between China and Africa, promoting sustainable development, and building a Chinese-African community with a shared future in the new era"
The most important consensuses and important results reflected in the main decisions and documents that were adopted at the conclusion of the Sino-African Ministerial Conference were:
Adoption of the Dakar Action Plan (2022-2024), China-Africa Cooperation Vision 2035, China-Africa Declaration on Climate Change, and Declaration of the Eighth Ministerial Conference of the Forum on China-Africa Cooperation.
In addition to what China put forward of programmes, practical measures, initiatives and plans for the benefit of partners in Africa, which confirms that the "Eighth Ministerial Conference of the China-Africa Cooperation Forum" represents an important starting point towards a new era of high-quality advancement in Chinese-African cooperation.
We find out that 46 African countries have also signed cooperation agreements with the African Union Commission with China within the framework of the Belt and Road Initiative. China has become Africa's largest trading partner, with the volume of trade exchange between the two sides reaching $207 billion in 2021, an annual increase of 40 percent. While the proportion of Chinese investments in the African continent increased, the proportion of Africa's trade with China out of the continent's total foreign trade exceeded 21% in 2020. China also directed about 45 percent of its foreign aid during the period from 2013 to 2018, which totaled 270 billion yuan, to African countries in the form of grants, interest-free loans, and soft powers.
More than 200 Chinese companies make investments estimated at $2 billion in the agricultural sector in 35 African countries, and the direct investments of Chinese companies in Africa have exceeded $43 billion. More than 3,500 Chinese companies across the continent have directly and indirectly provided millions of jobs for Africans.
China is also supporting Africa in developing infrastructure projects, during the period from 2016 to 2020, the total volume of investment in these projects amounted to about $200 billion. Infrastructure projects implemented by Chinese companies in the African continent accounted for about 32% of the total of these projects in 2020.
Likewise, Chinese companies have helped African countries build and upgrade more than 10,000 km of railways, nearly 100,000 km of roads, nearly 1,000 bridges and 100 ports, 66,000 km of power transmission and distribution systems, and build up power generation capacity. A vehicle of 120 million kilowatts, a basic communications network with a length of 150,000 km, and a network service covering about 700 million users. China has also established more than 80 large-scale energy facilities, built more than 130 medical facilities, 45 gymnasiums, and more than 170 schools with Chinese funding, and China has trained more than 160,000 specialists in various fields within the continent, in addition to treating 230 million patients. In Africa. These Chinese projects have greatly improved the infrastructure of the African continent and improved the living standards of the local population.
China has also pushed forward industrialization and economic diversification in Africa, by building economic and trade cooperation zones, special economic zones, and industrial and scientific parks. According to the annual report on economic and trade relations between China and Africa for the year 2022, there are 25 Chinese zones for economic and trade cooperation in 16 African countries, which attracted, until the end of 2020, about 623 Chinese companies with investments estimated at eight billion dollars, and provided more than 50,000 job opportunities for Africans.
China has also provided the African continent with an additional billion doses of anti-Covid-19 vaccine, participating in 10 medical and health projects for African countries, 10 projects to reduce poverty and the field of agriculture, and 10 other projects for the digital economy, in addition to implementing 10 projects for green development and environmental protection. and climate action, as well as providing $10 billion to support African exports, and encouraging Chinese companies to invest a similar amount in Africa in the coming years.
China is looking forward, through its diplomacy as a major country with socialist characteristics within the African continent, to confirm its position as a great power in Africa, in light of the new cold war with the West.
Hence, we reach an important conclusion that China's diplomacy as a major country with a socialist diplomatic nature, especially within the African continent, will be in favor of China at the expense of the United States of America and the West, especially in light of the American and Western focus on human rights and democracy files and the political, military and security intervention in African countries, in the areas of combating terrorism and the great political dominance over their capabilities, without this leading to any effect in the field of combating extremist terrorist ideologies on the ground and without developing a clear national strategy to combat corruption, or producing a direct positive American and Western economic impact that is applicable on the ground in the countries of the African continent. This is evident in the exclusion, reduction and marginalization of the French role to a large extent in a number of West African countries, and until the holding of the African-American Summit at the end of December 2022, the United States of America did not take African issues seriously at all, but on the other hand, China has become a player Real on the land of the African continent through its huge initiative of the Belt and Road and its investments in the transportation and infrastructure sector, as well as China's opening of a large number of driving schools to educate and train political cadres in a number of African countries, which increases China's strength increasingly in returning to global status, through soft power and business initiatives within the African continent.