Tighter Ties with China Signal Ukraine's Multi-Vector Foreign Policy
Ukraine is eager to cut deals with China as it confronts the West's moves to allay Russian concerns. Whether Kyiv's moves are a sign of a larger foreign policy adjustment or just a bluff aimed to mitigate faltering ties with the EU and the US, they could beget big consequences.
'Chinese Card'
On June 30, Ukraine touted an agreement with China, which proposes revamping the country's decrepit infrastructure. The decision comes following a US-German resolution to finish the Nord Stream 2 pipeline, despite longstanding concerns of Kyiv and other CEE nations. Yet, perhaps the biggest motivation was the growing unwillingness in the West to advance Ukraine's NATO/EU aspirations.
The current state of affairs pushes Ukraine to find alternatives in foreign policy. China, with plenty of cash and political clout, comes as an obvious choice resulting in the signing of the bilateral agreement in June. The document outlines China's willingness to invest in railways, airports, and ports, as well as telecommunications infrastructure across Ukraine. But otherwise, the agreement details few specifics.
The available details from the deal fit comfortably into the pattern China has been following across Eurasia. For example, China signed similar deals with Iran, Egypt and Saudi Arabia among others, demonstrating its willingness to penetrate those states' vital infrastructure. Still, the documents can be also characterized as an umbrella agreement that serves as a roadmap rather than an accord listing concrete details and commitments.
The China-Ukraine agreement is all the more surprising as Kyiv rebuffed earlier this year a Chinese proposal to buy a Ukrainian aerospace company, Motor Sich.
Nevertheless, there are several reasons behind the rapprochement. First and foremost, it is about Ukraine adjusting its foreign policy stance to the state of economic relations. China is now Ukraine's biggest single-country trade partner outstripping Russia and having a 14.4 percent share of the country's imports and 15.3 percent of its exports. Perhaps fearful of possible Chinese countermeasures over the Motor Sich decision, Kyiv has been open to mending ties with Beijing with the June agreement.
Secondly, it paves the way for a more active role in China's near-trillion-dollar Belt and Road Initiative (BRI), which aims at connecting China with the European market across the heart of Eurasia. Ukraine was among the first to endorse the initiative but has avoided signing memorandums on cooperation similar to what China has done with many others.
More immediately, the tilt toward China follows Kyiv's decision to remove its name from an international statement about human rights abuses in China's Xinjiang. While Ukraine initially joined the initiative, together with 40 other states, Kyiv abruptly changed its mind on June 24. It has been confirmed that the withdrawal followed Chinese threats to limit trade and deny access to COVID-19 vaccines for which Ukraine had already paid.
Multi-Vector Policy
Some larger geopolitical dynamics are also at play, such as Kyiv's attempt to acclimate to the changing world order and the growing global competition between Beijing and Washington. In this environment, Ukraine might want to carve out an equidistant place between the two powers so as to avoid possible backlash from siding clearly with either of them.
As such, Ukraine appears to be embarking on a multi-vector foreign policy. It would allow Kyiv to alleviate its dependence on the West and seek lucrative economic and political ties with large Eurasian states. Put simply, relations with the West did not deliver on the expected benefits. The country was not offered NATO or EU accession, while the collective West's consistent concessions to Russia undermine Ukraine's interests. Ukraine has also often tended to look at China and other Eurasian powers from the 'Western perspective', which limited its options.
In Kyiv's understanding, elimination of this obstructive dependence would enable it to find new partners able to bring in investments and ideally political support in multilateral organizations. China undoubtedly can be such a partner.
Kyiv's calculations are more understandable when taken in view of its larger diplomatic readjustment in the region. For example, Ukraine recently began building closer relations with another Eurasian power in Turkey. When Ukrainian president Volodymyr Zelensky visited Istanbul in April 2021, nascent bilateral military ties were seen as a new chapter in the countries' relations. Most indicative of this shift, a memorandum was signed on the creation of joint defense-industrial projects, which includes joint development of unmanned aerial vehicles in Ukraine.
The story of Turkey could serve as a microcosm, whereby Kyiv displayed that it is more interested in balancing the pressure from Russia and mitigating the failures in its pro-Western foreign policy course. Ukraine thus foreshadowed its increasingly multi-vector foreign policy as a solution to its geopolitical problems. In Kyiv's understanding, rapprochement with China and Turkey could mitigate threats emanating from Russia as both Beijing and Ankara enjoy closer ties with Moscow, but nonetheless consider it a competitor.
The multi-vector foreign policy for Ukraine however does not mean abandoning its pro-Western cause. It rather involves seeing its NATO/EU aspirations as complementary with the closer economic ties with China and others. It will require an agile foreign policy and leveraging the country's geopolitical assets.
New Type of Bilateral Relations
Ukraine's behavior might herald the birth of what could be characterized as a Eurasian model of bilateral relations. Across the continent, the notion of traditional alliances is being gradually replaced by partnerships. Devoid of formal obligations, China, Iran, Turkey and Russia find more space for interaction and see a larger pool of opportunities across the vastness of the supercontinent. Bigger maneuverability makes their foreign policy more agile in finding a common ground for cooperation.
The Eurasian model is a byproduct of an evolving global order in which each state with geopolitical influence recalibrates its foreign ties to fit into the post-unipolar world. Russia and China officially refuse to have an alliance – indeed, they claim an alliance would undermine their purportedly benevolent intentions toward one another. More specifically, the concept relates to how China sees the future world order. It opposes alliances – the 'relic' from the Cold War era.
Thus, the shift in Kyiv's foreign policy could be part of this Eurasian trend where Ukraine seeks to construct its Asia policy which would better correspond to the unfolding China-US competition, Asia's economic rise, and most of all, the failure to become a NATO or EU member state.
Reality Check
However, closer ties with China and most of all the dependence on Beijing's investments also involves risks. China's infrastructure projects are mostly financed through loans, which poorer and weaker countries are unable to repay. Often, ownership of the sites ends up in Chinese hands.
Chinese involvement in Ukraine's critical infrastructure could also risk giving control over strategic technologies to Beijing, which would be channeled to China and successfully used to advance Chinese interests.
For Kyiv, dependence on Beijing also involves risks because of China's close partnership with Russia. Dangers could be manifested in a concerted pressure on Ukraine in international organizations, or even China heeding Russian fears and abandoning infrastructure projects which would harm Russian interests.
The June agreement is an umbrella deal that lays out the foundation for deeper cooperation, but in no way guarantees its fulfillment. This could mean that Ukraine only sought to restore worsening bilateral relations with China following the Motor Sich saga. Alternatively, Kyiv might merely be trying to raise stakes in its stagnated relations with the West and hold Washington to account, signaling that it can successfully navigate between geopolitical poles if need be.
Author's note: first published at chinaobservers
Ukraine war's first anniversary and beyond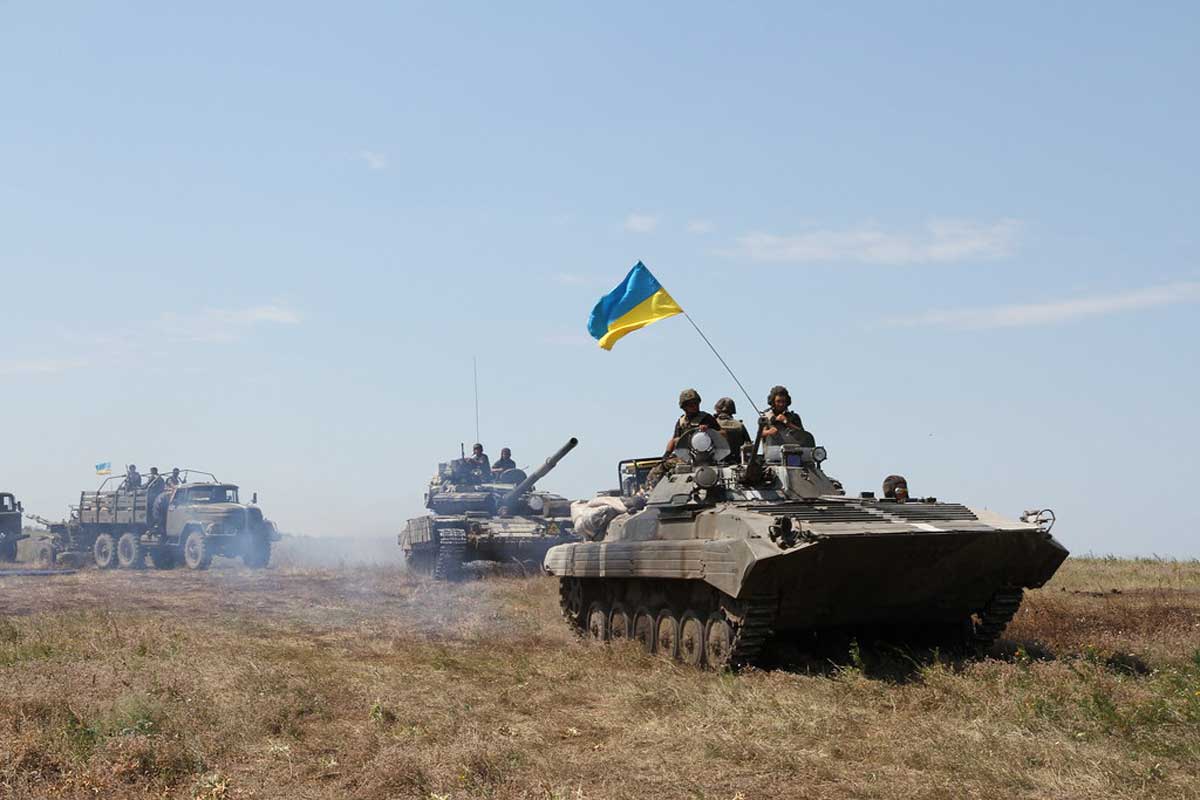 The first anniversary of Russia's special military operation in Ukraine falls on February 24. The Russian strategy of attrition war has not yet produced the desired political outcome but has been a success nonetheless, writes Indian Ambassador and prominent international observer M.K. Bhadrakumar.
The delusional "westernist" notions of the Moscow elite that Russia can be a dialogue partner of the West have dissipated thoroughly, with ex-German Chancellor Angela Merkel's stunning disclosure recently that the West's negotiations with Russia regarding the Minsk Agreement were an "attempt to give Ukraine time" and that Kiev had used it "to become stronger."
Thus, the accession to Russia four ex-Ukrainian regions — Donetsk and Lugansk [Donbass], Zaporozhye, Kherson oblasts – accounting for around one-fifth of Ukrainian territory, is a fait accompli now, and Kiev's recognition of it is a pre-requisite for any future peace talks.
The Kremlin has put necessary mechanisms in place to galvanise the defence industry and the economy to meet the needs of the military operations in Ukraine. From a long-term perspective, one historic outcome of the conflict is going to be Russia's emergence as an unassailable military power that draws comparison with the Soviet Red Army, which the West will never again dare to confront. This is yet to sink in.
Under the plan approved by Putin, the Moscow and the Leningrad military districts will be created, three motorised rifle divisions will be formed in the Kherson and the Zaporozhye oblasts (that have been annexed in September) and an army corps will be built in the northwestern region of Karelia bordering Finland.
The internal western assessment is that the war is going badly for Ukraine. Spiegel reported last week that Germany's Federal Intelligence Service (BND) "informed security politicians of the Bundestag in a secret meeting this week that the Ukrainian army is currently losing a three-digit number of soldiers every day in battles."
The Biden Administration is hoping to buy time till spring to revamp the pulverised Ukrainian military and equip it with advanced weaponry. The old stocks of Soviet-era weaponry have been exhausted and future supplies to Ukraine will have to be from hardware in service with NATO countries. That is easier said than done, and western defence industry will need time to restart production.
All the bravado that 'Kiev is preparing for an offensive to drive the Russians out of Ukraine' has vanished.
The big picture, therefore, as the war enters the second year is that the West is working feverishly on plans, with the Biden Administration leading from the rear, to deliver heavy armour to the Ukrainian military by spring, including German Leopard tanks. If that happens, Russia is sure to retaliate with strikes on supply routes and warehouses in western Ukraine.
Dmitry Medvedev, the outspoken former Russian president who is close to Putin and serves as deputy chairman of the powerful security council, explicitly warned, "Nuclear powers have never lost major conflicts on which their fate depends."
There is the 'X' factor — US domestic politics as it approaches the 2024 election year. The Republicans are insisting on an auditing of the tens of billions of dollars spent on Ukraine — $110 billion in military aid alone — making the Biden Administration accountable.
The CIA chief William Burns paid an unpublicised visit to Kiev, reportedly to transmit the message that US arms supplies beyond July may become problematic.
International Affairs
China Still Ambivalent About the Middle Corridor
Despite the oft-touted momentum behind the Eurasian Middle Corridor circumventing Russia, China still appears not to be fully behind the project beset by geopolitical challenges and infrastructure hurdles.
Overlapping Interests
Russia's war on Ukraine has been a game-changer for Eurasian connectivity. The route through north Eurasia running from China to Europe that served as a major conduit between the two is now less attractive as a result of the Western sanctions imposed on Moscow. China-EU shipments along the Northern Corridor have decreased by 40 percent according to data from October 2022. This new reality serves as a major incentive for finding alternative routes.
It is rare in geopolitics that so many states in such a short timeframe would agree on advancing a certain project. The Middle Corridor, connecting China and Europe via Central Asia, the Caucasus and the Black Sea, is a good example of a vision where different countries from across Eurasia have accelerated the work not only on promoting the idea, but also laying the ground for its expansion.
In the months following the invasion of Ukraine, the EU has re-invigorated its policies toward the wider Black Sea region and has actively engaged Central Asia through high-level visits, pledging economic and political support. No longer willing to trade with China through Russia, Brussels is now pushing for the expansion of the Middle Corridor.
Small nations along the Corridor, too, have upped their diplomatic game. Leaders of Azerbaijan, Georgia, and Central Asian states have grasped the emerging opportunity and begun inter-state cooperation through bilateral visits and the signing of memorandums on the minimization of tariffs and border crossing hurdles.
The effects of such cooperation are already evident. Indeed, emerging connectivity opportunities push the governments to reconsider their previous position on long-stalled projects such as the Anaklia deep sea port in the case of Georgia or the China-Kyrgyzstan-Uzbekistan railway, which the cooperating states pledged to begin work on in 2023.
Then, there is Turkey. Seeing an opening in the region, Ankara has increased its outreach to Central Asia already following Azerbaijan's victory over Armenia in 2020. Effectively the initiator of the Middle Corridor idea back in 2000s, Turkey is now arguably one of the critical players driving the concept. A series of "block train" transports were initiated in recent years, traversing the corridor. In February 2021, a train reached China from Turkey's eastern provinces after nearly twenty days of transit. In April 2022, another train was dispatched via the same route. Turkish President Recep Tayyip Erdogan and his Kazakh colleague Kassym-Jomart Tokayev commended during their summit in Ankara in 2022 "the growth of cargo transit via the Baku-Tbilisi-Kars railroad and the East-West Middle Corridor." Moreover, the two sides "stressed the importance of strengthening coordination between the relevant institutions for the effective and sustainable use of the Middle Corridor."
Yet, one critical player– China – is largely missing. Beijing has rarely commented on the Middle Corridor and Chinese analysts write exceptionally little on the issue. Most importantly, Beijing has invested very little in the actual development of the corridor.
Significant Constraints
China's reticence so far can be explained by pure pragmatism. Of course, there is a major imperative for Beijing to find alternative routes as transit through Russia becomes problematic. In that regard, the Caspian Sea and the South Caucasus indeed constitute geographically the shortest link to Europe.
Yet, the route is not an easy one – it is multimodal, i.e. consists of both sea lines and land routes and crosses multiple countries which have made little effort to synchronize their transit capabilities and develop infrastructure before 2022.
Currently, there is close to no joint tariff coordination, effective inter-governmental dialogue and adequate infrastructure to process the throughput which has been shipped through Russia. For instance, lack of infrastructure in the Caspian Sea prevents convenient transit from Central Asian ports to Azerbaijan. Similar troubles beset the Georgian side of the Black Sea, especially as there is no deep sea port. The construction of the Anaklia port was postponed due to political infighting in the country with new construction plans only recently announced. In 2022, the Middle Corridor could only absorb 3-5 percent of the China-EU trade, which limits Beijing's interest in the route.
Finally, geopolitical factors, such as instability in the South Caucasus, have contributed to making the Middle Corridor not as attractive for China as it might seem on the first sight. Russian influence is a primary factor. Despite Russia's current weakness and incrementally growing dependence on China, the latter will have to carefully measure how Moscow will be responding to the development of a route which circumvents it from the south, in the region where Moscow has four military bases.
Kremlin could potentially rupture the connection both politically and through the use of more radical measures if deemed necessary. Much will depend on how Moscow fares in Ukraine. Perhaps a victory might even embolden it to prevent the corridor from materializing. But even if defeated or bogged down in a protracted war, Russia's behavior will remain unpredictable, keeping China at unease.
From the South Caucasus, the Middle Corridor continues to either the Black Sea or Turkey. The former is currently a war theater, with chances for peaceful implementation of the corridor quite limited. This leaves China with Turkey.
Ankara and Beijing have promoted inherently competing visions of Eurasian connectivity. There were even hints that Turkish and Chinese influence clashed in Azerbaijan, which limited China's engagement in the expansion of the Middle Corridor. After the outbreak of the war in Ukraine, the situation seems to have changed and Turkey and China have opened more active talks on cooperation along the corridor. For instance, China-Turkey Communication Forum was held in September 2022, focusing, among other things, on synergizing the Belt and Road Initiative (BRI) with the Turkey's Middle Corridor. Yet, the pace of cooperation remains slow with little practical steps taken so far.
Looking Ahead
China might eventually grow interested in the re-invigorated Middle Corridor as a part of a hedging strategy. As was the case with silk roads in ancient and medieval times, trade corridors rarely remain static. They constantly adjust to emerging opportunities and evade potential geopolitical dangers. In the same vein, China's massive BRI is far from stationary, but constantly evolving and adjusting to varying circumstances instead.
Although the South Caucasus and the Caspian Sea have not featured high in the BRI documents published by Beijing, the region can rise to rank higher among Chinese interests amid a new emerging geopolitical reality. This is especially the case if Russia grows even more sidelined in Eurasian geopolitics and Beijing realizes that betting on Russia long-term is a dead-end.
Author's note: first published in chinaobservers
A turning moment in Ukraine Crisis
Germany's decision to send tanks to Ukraine is a major moment in the Ukraine Crisis. It will have a far-reaching impact and may turn it into World War III. It is a tradition of the US to gang up to counter its adversaries. Iraq war, Libyan attacks, Syrian aggression, and the Occupation of Afghanistan, all were the result of allied forces, the US has the skills to make allies in addition to NATO and achieve its political objectives.
The US lobbies against its adversaries, and use all dirty tricks including media to malign its adversaries. They mislead the public and level the ground for the next stage – armed intervention. Looking at US interventions in any part of the world, you may conclude a similar approach.
Ukraine is also no exception. The US was preparing grounds for this crisis for a long and dragged Russia into it. Including Ukraine in NATO, was a red line for Russia, but, deliberately, this path was chosen to spoil global peace.
After failing all negotiations, Russia was left with no option except launch a special military operation on the same line as the 2014 Crimea operation. It was just a limited operation and should have been over after securing Russian borders only.
Unfortunately, the US had different intentions and trapped Russia in Ukraine and a full-scale war started. It was purely American war against Russia, but, as usual, America ganged up with NATO and also sought assistance and support from friendly countries.
German Chancellor Olaf Scholz announced the move on Wednesday, bowing to intensifying international pressure – led by the United States, Poland, and a bloc of other European nations, which called on Berlin to step up its military support and commit to sending their sought-after vehicles. The influx of Western tanks into the conflict has the potential to change the shape of the war. The shipments are a breakthrough in the West's military support for Kyiv, signaling a bullish view around the world about Ukraine's ability to reclaim occupied territory. Crucially, they may allow Ukraine to take the fighting to Moscow's forces and re-capture more occupied land, rather than focusing primarily on beating back Russian attacks.
The US has increased its defense budget and military aid to Ukraine. It is aimed to attack Russia, not limited to liberating Ukraine only. It will prolong the war and let Russia bleed for longer.
Participation of Europe in conflict may worsen the situation and may harm Europe more. Although there are public rallies, protests, and agitations in major cities in Europe to end the Ukraine war or at least oppose Europe's active participation. Some were chanting slogans to leave NATO. It seems the public understands the consequences but the rulers are blindly following US policies. It might create a rift between the public and rulers.
Blunders made by rulers, but, the price is being paid by the public, in the form of inflation, hikes in the price of fuel, energy, food, etc., are a common phenomenon all over Europe. The danger of spreading the war is at high risk.
Imagine, if Russia also seeks assistance from its allies and gangs up to conform to NATO aggression, it will be certainly a Word War III. Today, the World is obviously polarized and blocks are emerging rapidly.
It also can turn into nuclear war too. The 8 declared nuclear states have enough piles of nuclear weapons to destroy the whole world completely. It is scaring scenario.
But despite knowing the consequences, no one is taking any initiative to end the war and seek political solutions to the crisis. The US is not interested in the peaceful resolution of the disputes and Europe is blindly following America.
It is urged that the UN may intervene proactively and initiate a dialogue to reach an acceptable solution for all stakeholders. Unbiased, non-partisan nations may come forward to initiate peace dialogues. All peace-loving countries and individuals may act proactively and struggle to end the Ukraine crisis. Satisfying all concerned parties may achieve sustainable peace and avert any big disaster.
Humankind is the most precious thing in this universe and must be respected. Value human lives, save human lives, and without any discrimination protects human lives across the board all over the globe.