Recent attacks on Kabul's international airport by the Islamic State's Afghan affiliate raise multiple questions as well as the spectre of paradigm shifts in the drivers and expanding geography of political violence.
The attacks have called into question the Taliban's ability to maintain security and keep a lid on the activities of multiple militant groups in Afghanistan. Long at war with the Islamic State (IS), the Taliban have promised to ensure that neither IS nor groups with which it maintains good relations will be allowed to use the Central Asian state for cross border attacks in the region.
That may be easier said than done even though Al Qaeda, which launched the most spectacular and successful of jihadist attacks on 9/11 almost two decades ago, may turn out to be the least of the Taliban's jihadist worries.
Analyst Abdul Sayed noted that Al Qaeda, in an effort to prevent the United States from driving it out of Afghanistan and Pakistan, has "shifted focus from global terrorist attacks and external operations to supporting local jihadist groups throughout South Asia, and fuelling the narratives that underpin their objectives. This shift helped build resilience, allowing al-Qaeda to survive despite the massive blows inflicted by the United States and its allies."
The shift was further driven by the success of Western counter-terrorism agencies in reducing Al Qaeda's ability to attack the West. "2011 did mark the end of al Qaeda's war on the West. The group lives on as a set of regional militias with local agendas in places such as Somalia, but it has not successfully conducted a serious attack on the West for almost a decade," said political violence scholar Thomas Hegghammer.
Mr. Hegghammer went on to say that "by 2018, the number of jihadi plots and attacks in Europe had been cut in half compared to 2016, and the flow of foreign fighters had dried up entirely. What is more remarkable, every jihadi assault in Europe since 2017 has been carried out by a lone individual, suggesting that it has become very difficult to plan group attacks. Similarly, no terrorist strike since 2017 has involved explosives: instead, the attackers have used simpler weapons, such as guns, knives, and vehicles."
By the same token, Western successes have persuaded most analysts that the Islamic State, like Al Qaeda, is unlikely to be able to launch trans-national attacks in the West from Afghanistan any time soon.
As a result, the Taliban's security problems are likely to be domestic and regional rather than hail from transnational jihadist groups who have long dominated analysis of and discourse about political violence.
What that means in practice is that the Taliban's war with the Islamic State will be a domestic fight that could threaten efforts to stabilize the country and ensure good relations with Afghanistan's neighbours.
The Islamic State is banking on the hope that disgruntled Taliban unhappy with a movement that once in government could be forced to compromise on its principles and moderate its policies will join its ranks.
Foreign fighters such as the Uighurs may also opt to throw in their lot with the Islamic State, which in the past has threatened China. Discontent members of ethnic minorities could do the same or join groups like the Islamic Movement of Uzbekistan (IMU) which has a presence in Afghanistan.
The Taliban are expected to include representatives of ethnic minorities in their government in a nod to both various segments of the population as well as Afghanistan's neighbours.
"ISIS-K will try to assassinate Taliban leaders behaving in a pragmatic manner. Mullah Baradar is likely a key target particularly in the light of his meeting with D/CIA last Mon. Eliminating Baradar helps ISIS-K undermine Taliban efforts to consolidate power," tweeted South Asia scholar, Kamran Bokhari referring to a commonly used acronym for the Islamic State in Afghanistan.
A co-founder of the Taliban, Abdul Ghani Baradar is widely viewed as a compromiser and problem solver. He reportedly met last week with CIA Director William J. Burns.
Al Qaeda's local focus; the fact that Uighur, Uzbek and other Central Asians may concentrate on their own countries; and the Islamic State's limited capability suggest a potential paradigm shift in the drivers and expanding geography of political violence in South and Central Asia.
The shift could be boosted by the perceived defeat of the United States, the second superpower to bite the dust in Afghanistan in a war against Islamic militants. The American withdrawal means that the US no longer is a prime target in the region.
In discussing the fallout for Pakistan of the Taliban victory, analysts have by and large focussed on Pakistan as fertile ground for the spread of Taliban-style religious ultra-conservatism as well as concerns that it would enable, Tehrik-i-Taliban Pakistan (TTP), more commonly known as the Pakistani Taliban, to rekindle their campaign of attacks in Pakistan.
The TTP is a coalition of Pashtun Islamist groups with close ties to the Afghan Taliban that last year joined forces with several other militant Pakistani groups, including Lashkar-e-Jhangvi, a violently anti-Shiite Sunni Muslim supremacist organization.
Taliban spokesman Zabihullah Mujahid left the door open on the Taliban's relationship with the TTP.
"The issue of the TTP is one that Pakistan will have to deal with, not Afghanistan. It is up to Pakistan, and Pakistani Islamic scholars and religious figures, not the Taliban, to decide on the legitimacy or illegitimacy of their war and to formulate a strategy in response," Mr. Mujahid told a Pakistani tv program. The spokesman stopped short of saying whether the Taliban would abide by a decision of the scholars.
The Taliban reportedly have advised the TTP to restrict their fight to Pakistani soil and have offered to negotiate with the Pakistan government an amnesty and the return of the Pakistani militants to the South Asian nation," according to Afghan sources.
The TTP is believed to be responsible for the killing this week of two Pakistani soldiers on the border with Afghanistan.
"Our fight against Pakistan will continue until we establish it as an Islamic state. We will not spare their dollar-dependent soldiers and politicians," said TTP commander Molvi Faqeer Mohamad.
A wanted man in Pakistan, Mr. Mohamad was speaking to Al Jazeera after having been freed from jail in one of the Taliban's many prison breaks. The US-backed government of Ashraf Ghani had refused to extradite Mr. Mohamad to Pakistan.
Only a few analysts have pointed to what would constitute the greatest threat to Pakistan: the potential coalescing of a campaign of TTP violence with the notion of merging Pashtun-populated areas of Pakistan with Afghanistan.
The intertwining of Pashtun national identity and Islam resounds in a Pashto poem quoted by Anas Haqqani, a senior Taliban official and brother of Sirajuddin Haqqani, the group's deputy leader: "The essence of my Pashto is so Islamic, Were there no Islam, I would still be a Muslim," a couplet of the poem says. Mr. Haqqani quoted the couplet while discussing Pashtun identity with no reference to geopolitics.
"Pashtuns of the Afghan Taliban will, after a few years in power, find common cause with their Pashtun kinsmen in Pakistan… There are plenty of Pakistani Pashtuns who would prefer the whole of Khyber Pakhtunkhwa (formerly North-West Frontier Province) to be part of a wider Pashtunistan," predicted scholar and former British ambassador to Pakistan Tim Willasey-Wilsey.
Other analysts have privately argued that a Pakistan-dominated Pashtunistan embedded in a broader Asian confederation would counter the various threats Pakistan is concerned about, including the TTP, ultra-conservatism, and secession.
The views of these analysts embody the Pakistani military and government's worst fears: the undermining of Islam as Pakistan's glue by ethnic cleavages. It is a fear that was first expressed by Mohammad Ali Jinnah, the country's founder who warned against the "poison of provincialism." The fear has been reinforced by the secession of predominantly Bengal East Pakistan to form Bangladesh in 1971.
"The time is now ripe for America and its allies to marginalize the remnants of radical Islamdom in South-Central Asia as a first step in generating a mega-confederation of free peoples extending from Pashtunistan in the West all the way to and including Indonesia in the East," said a former Western government official-turned-scholar.
"The key step for Pakistan in countering the extremism of radical Muslims trained by the Saudi Wahhabis is simply to absorb the western half of Pashtunistan, which includes the southern two-thirds of Afghanistan, and the eastern half which makes up most of the western third of Pakistan, into a new Province of Pashtunistan in a greater Pakistan confederation as a model for the world and especially for the looser confederation extending across India to Indonesia," the scholar said.
Pakistan last year cracked down on the Pashtun Tahafuz (Protection) Movement, or PTM, a non-violent protest movement demanding rights for Pashtuns in Pakistan's former Federally Administered Tribal Areas.
Pakistan is completing a physical barrier to any changes along the Durand Line that separates it from Afghanistan, the country's longest border, with the construction of a US$500 million, 2,600-kilometre-long wall.
The wall, conceived to keep militants and potential refugees on the Afghan side of the border, is being bolstered by state-of-the-art surveillance technology and multiple fortresses. Pakistan has closed 75 of its 78 border crossings in the wake of the Taliban takeover.
Much of the border is mountainous and in the words of a former Pakistani military officer "good territory for guerrillas to operate and hide in."
The notion of Pashtunistan or a confederation that includes archrivals Pakistan and India as well as countries as diverse as Indonesia may be far-fetched to say the least but is certain to ring bells in Islambad.
Those bells may already be ring after Taliban official Sher Mohammed Abbas Stanekzai declared in a rare statement on foreign policy that "we give due importance to our political, economic and trade ties with India and we want these ties to continue. We are looking forward to working with India in this regard."
Said scholar and author Pervez Hoodbhoy: "Like it or not, AfPak has become reality. Despised in Pakistan because of its American origin, this term rings true. Geographical proximity is now augmented by the ideological proximity of rulers in both countries. Taliban-style thinking is bound to spread through the length and breadth of Pakistan."
AfPak was a term used by the US government to signal that Afghanistan and Pakistan constituted a single theatre of operations in the war on terror.
Saudi-Chinese Friendship: Should India be Concerned?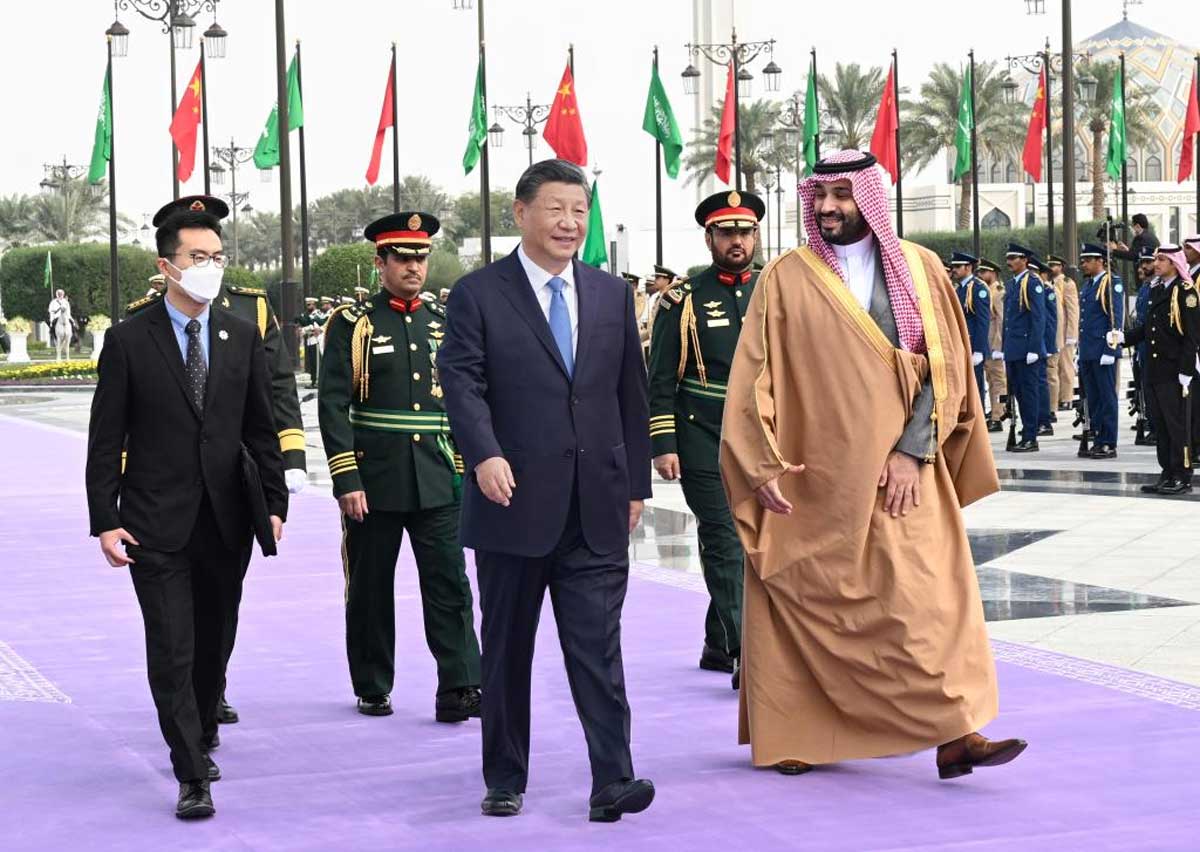 Saudi Arabia hosted the grand China-Arab summit in December last year and leaders of the two nations deliberated on future trade ties and regional security. The summit happened at a time when USA and Saudi ties are at an all time low. There lies massive uncertainty on global energy markets after the West forced a price cap on Russian oil and Washington is looking guardedly at China's rising influence in the Middle East.
In Oil trade, China is Saudi Arabia's largest trading partner, with bilateral trade more than $87 billion in 2021. Saudi Arabia is China's top oil supplier, making up 18% of China's total crude oil purchases. The two countries have deals in refineries, power and military & security.
Africa's natural resources have long been a Chinese favourite. Every year, China doles out billions in grants and loans to African governments as an inducement to secure raw material deals or to finance the infrastructure projects which are ultimately going to benefit its own companies.
What is India's position on the China- Arab summit that intends to boost development and cooperation among the two? India would be in a bit of a quandary one may assume as Arabs are their good friends, as they claim; while the Chinese are not. The trio of the China, Arabs and Pakistan (being used as a mere proxy), uniting is bound to be a slight source of worry for India. What is India's take on this friendship?
From a diplomatic perspective, if their friendship and goodwill is promoted, it's a good thing but one hopes that this does not undermine Indian interest, as any bilateral relation must not destabilize a third relation. In general when one talks of the Arab world, one thinks of its gargantuan energy power and energy crisis and its management is a global issue right now. With the Ukraine Russia war hanging around the energy crisis, it could be an 'Energy Security' thing they are trying to do bilaterally. If a big country like China enters the domain of energy, food etc it could turn out into a fairly big movement in the markets, in terms of prices and availability. India has to reckon by the fact that China is large and when you take out a large chunk of something that is available, that can create a pressure situation for others.
Also the union of China, Saudi Arabia and Pakistan may have certain repercussions on India, as China and India already have problems and those are huge problems, there's no denying that. Sachin Sawant, Senior leader of the Indian National Congress leader, the country's main opposition party states that they are already over-exerting their power on India. The Chinese are going on building roads, tunnels and bridges nonstop along the border. India needs to develop stronger guiding principles, when dealing with China and its global intentions are concerned. It is a huge point of worry for India.
India definitely cannot do or say much if two good friends decide to meet, but it does have its set of concerns. If China forges more business alliances with the Arabs in the energy and other sectors, India foresees instability in the markets which may be against its economic interest. It also is wary of the Chinese and Arabs getting together as this is a powerful alliance and its outcome may have a negative impact on Indian interest.
What could be the intentions of China to promote this friendship further and strengthen their relations with the Arabs. How does India look at this union of two economic superpowers? Every country wants to have good friends. They both have global ambitions and one goes about a decade back or lesser, they had invested heavily in Africa. They went there and tried to get hold of all the mines that were of strategic importance to them. They need nickel, gallium etc which are crucial for smart phone manufacturing. So, yes! They would be eyeing many such opportunities in their bilateral ventures.
China is known for its expansionism and they use their financial strength to arm-twist many countries, especially the economically weaker ones. "They are the Shylock kind of money lenders; they keep on lending money at exorbitant rates and then the poorer countries like Pakistan get into that vicious cycle where China takes hold of all their resources at very cheap rates. India is not at all bothered about their befriending the Arabs, because Chinese intentions are well known to the world," says a concerned Sawant.
India says it is well aware that the Chinese mean business when they talk of befriending the Arabs. Together the two may explore many more avenues of business which strengthen their respective economies. Would their friendship affect India's foreign policy in anyway? How affected or concerned is the Indian Government with this strategic partnership of China and the Arab nations?
Both Saudi Arabia and China are also part of G-20, and they must work in some areas of convergence that emerge from this global exercise. India closely follows whatever they are doing in terms of multilateral regional matters which impact the well being of all people, and also other matters that are taken up in G20, like climate change, green development and digital economy. India has sufficiently strong relations with the Arabs and its foreign policy will only be affected if China does something that is out of line of its interest.
Sawant reiterates that it is a matter of concern for India. The leader says that the alliance of China with the Arabs is definitely rooted in more trade and greater geo-political ambition. It can harm India. He says that China has this habit of deliberately targeting India's neighbours, antagonizing them like it has been doing with Nepal, Bangladesh and Sri Lanka, all in a bid to weaken India. It has been their strategy and India should be worried about that. "India needs to revamp its foreign policy in dealing with China. On one hand we ban their apps but then our imports from them are also growing multi-fold, this has to stop. Even on the Bhutan front India needs to be more proactive in protecting the interests of people in that region," argues Sawant.
If India looks at the China-Arab partnership through the prism of G20 then, it will jointly work on pressing global issues and is confident of a positive outcome. However, it would expect China to cooperate with it in its G20 endeavours. Does the Indian Government have any certain policy to enhance cooperation and influence in the Mid East Region? Yes, the Middle East is India's immediate neighbourhood. India has an authentic historical and cultural relationship with them which is now nicely developing into a stronger and closer economic partnership. Gulf Cooperation Council (GCC) is India's major economic partner; most of its energy comes from there. Also, it has huge Diasporas in the Arab countries who are emerging as investors in India's growth and infrastructural development.
"Any foreign policy is good until is serves the interest of the country. Just on the basis of how you are welcomed by foreign countries and how we welcome them cannot help determine foreign policy; this is a holistic issue. The Chinese President comes here and enjoys a resplendent welcome but that doesn't stop their army from attacking us. What exactly we do in the interest of the country will help shape up strong foreign policy with any country. The Arabs, though our good friends will obviously be happy with the trade agreements with China, but we must be wary that it does not harm us or our economy inadvertently," says Sawant.
In the end, India must be confident of its faith and friendship with the Middle East. Being a long time economic partner of theirs, they also benefit from the fact that Indians living in the Arab nations are a huge plus point for them. While there seems to be a bit of skepticism about the China- Arab ties, India should be confident that this will not come in the way of their strong relations with the other 7 GCC countries.
Taliban and the crisis in Afghanistan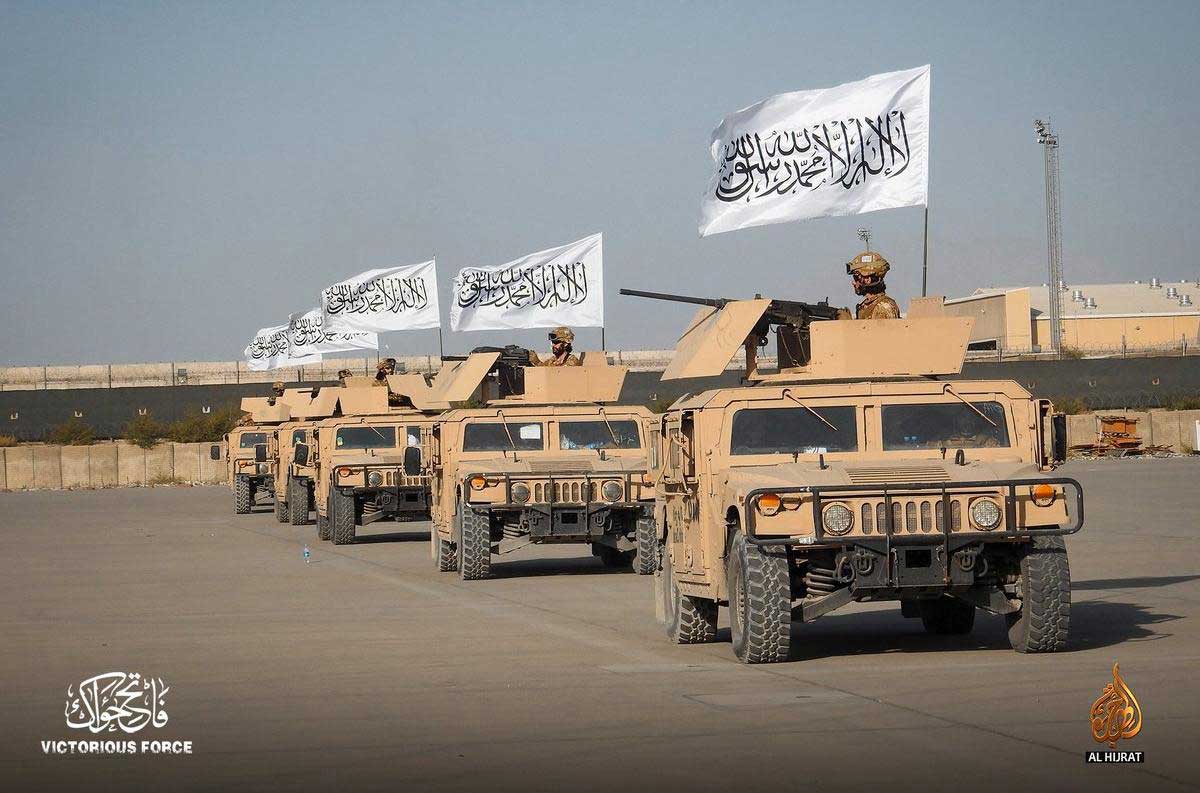 In 2021, the Afghan Taliban took back control of Afghanistan after fighting a rebellion for twenty years. The Taliban reformed and began regaining territory less than 10 years after the American-led invasion that overthrew the previous regime in 2001. In line with a 2020 peace agreement with the Taliban, they staged a swift assault as the US started to evacuate its last forces from Afghanistan.
Even though they promised to preserve the rights of women and communities of religious and racial minorities, the Taliban have enforced a strict interpretation of Islamic law. The Taliban have failed to provide Afghans with sufficient food supplies and economic possibilities as they have evolved from an insurgent organization to a functioning administration.
Numerous instances of human rights violations have been documented by the UN mission in Afghanistan. Because the Taliban scared off journalists and put limits on press freedom, more than 200 news outlets had to close. Activists and protesters have been tracked and forcefully disappeared, and their government has ruthlessly suppressed protests. They also reinstated the Ministry for the Propagation of Virtue and the Prevention of Vice, which was previously in place, and enforced laws against actions judged to be contrary to Islam. They instructed judges to apply their version of sharia in November 2022; in the following weeks, authorities resumed public hangings and floggings.
Women's rights have been undermined. Due to restrictions put in place by the Taliban, girls are not allowed to go to high school, and women are not allowed to go to college or teach there. The group banned women from working for local and international voluntary groups in December 2022. According to estimates from the UN Development Program (UNDP), limiting women's employment might cost Afghanistan's GDP up to 5%. Amnesty International reports a substantial increase in the number of women jailed for defying discriminatory rules, such as those requiring women to cover their whole bodies while in public and to only appear with male chaperones. In addition, there are now more child marriages.
The UNDP says that the Taliban's rule has also taken away the gains that Afghans made in their living conditions in the 20 years after the US invasion. In a study from October 2022, the organization claimed that practically all Afghans were living in poverty. Since the takeover, the economy has contracted by up to 30%, and there have been an estimated 700,000 job losses. More than 90% of individuals are impacted by food insecurity. The problem is getting worse because several countries and international groups have stopped giving aid, which is vital to the economy and public health.
International observers are nonetheless worried that the Taliban pose a danger to national and international security through their funding of terrorist groups, especially Al-Qaeda. Taliban leadership might convert Afghanistan into a haven for terrorists who could launch attacks against the US and its allies, despite Taliban pledges that the country's territory wouldn't be used against the security of any other country. The violence has also increased along Pakistan's border with Afghanistan, which has always supported the Taliban. Tehrik-e-Taliban, a terrorist organization commonly referred to as the Pakistani Taliban, has gained strength due to the Taliban's ascent to power. The organization broke off a cease-fire with the Pakistani government in 2022 and began carrying out assaults throughout the nation. Officials from Pakistan have charged the Afghan Taliban with giving the extremists a safe harbor in their country.
For many years, the Afghan government relied on help from a number of countries; according to 2019 World Bank research, contributions from foreign partners funded 75% of the government's public expenditures. Many of these countries stopped off aid when the Taliban took control, fueling concerns about potential future economic turmoil. Nevertheless, aid rose in 2022 as donors sent more than $2.6 billion. The US has donated more than $1.1 billion in help since the coup. However, according to UN authorities, the pledges fell short of the nation's humanitarian requirements.
Many Western countries, most notably the US, shut down their diplomatic posts in Afghanistan when the Taliban took power. Diplomatic relations and recognition have been withheld from the Taliban regime, which refers to Afghanistan as the Islamic Emirate of Afghanistan. The UN General Assembly has also postponed a decision on who would indefinitely represent Afghanistan at the UN. The Taliban are now being investigated by the International Criminal Court for suspected atrocities, including crimes against humanity, committed against Afghans.
Decoding Donald Lu's Visit: A Positive Upward in US-Bangladesh Relations?
The U.S Assistant Secretary for South and Central Asia Donald Lu paid a visit from January 12 to 15. During his brief but swarming itinerary the two parties discussed various issues ranging from diplomatic to political. Interestingly, this is the 11th visit of any U.S high-official in the past two years. The frequent swapping of delegations from the both sides pose a critical juncture between the U.S-Bangladesh relationship. Experts believe that recurrent visits from US high-ups are definitely an auspicious sign between the relationship of the two nations. Therefore, the visit of Donald Lu is an offshoot of the "growing reciprocity and renewed engagement" between Dhaka and Washington.
Needless to say, Bangladesh has a long standing and steady relationship with the US since the latter recognized the former shortly after independence on April 04, 1972. Recently the US-Bangladesh celebrated the completion of 50 years of bilateral relationship and US President Joe Biden termed this as "robust partnership". Amid such backdrop, it goes without saying that the recent visits signal to a significant positive tie-up between the two parties and the visit can be interpreted in the context of international and domestic backdrop of international politics.
The US is the largest market for Bangladesh's RMG export. Naturally, the issue of GSP reinstatement plays a key role in bilateral camaraderie. Under such circumstances, Lu's visit is important to hold talks of economic in the context of Bangladesh's growing needs, especially after the LDC graduation. Moreover, in the annual Global Firepower 2023 Military Strength Ranking, Bangladesh is placed 40th out of 145 nations. On the other hand, Bangladesh came in 12th place on the GFP review's list of 'Strengths on the Rise,' which emphasizes national military powers based on strong growth patterns until 2023. In this context, the General Security of Military Information Agreement (GSOMIA) and Acquisition and Cross-servicing Agreement (ACSA) agreement indicates to a deeper and strategic engagement from the US rationale.
Bangladesh's stands at the heart of a strategic position of the US's Indo-Pacific Strategy, which aims to counter the increasing footprint of China in the Indo-Pacific region. However, Bangladesh maintains a neutral position in terms of its foreign relations and has been carefully helming without taking any side of any major powers. Washington's focus on free and fair election is important to maintain a stability in the greater Bay of Bengal neighborhood- an important feat in it's IPS. Conversely, Bangladesh values economic partnership to sustain her ongoing upward trend. However, at the same time Bangladesh should be careful not to succumb to any pressure, a case in point when the Foreign Minister announced that the US proposed strategy is being vetted under the lens of economic opportunity.
On the domestic fore, arguably, the U.S has been advocating for a free and fair election, upholding democratic values, and condemning extra judicial excesses. However, continuous engagement between the two parties resulted helping to mitigate tensions and create a more positive atmosphere. The crux of Donald Lu's visit is to reaffirm democratic ideals in state mechanism, rule based international system and Bangladesh to be part of the Indo-Pacific Strategy. Accordingly, Bangladesh has committed to hold a fair election and the recent decline of the controversial RAB's extrajudicial excesses reported by Human Rights Watch as well as peaceful demonstrations of the opposition have been markedly praised by Donald Lu. From Bangladesh's perspective rescinding of sanctions, reinstatement of GSP, and more support for Rohingya Refugees were reiterated. More importantly, Dhaka's impartial foreign policy goals align with Washington's interest in the South Asian region and it will be of American interest to consider Bangladesh as an important ally in the geopolitical chessboard of the Indo-Pacific region.
However, the visit is also crucial for Donald Lu who is accused of meddling with the internal affairs of Pakistan, Sri Lanka and Nepal. But, Donald Lu manifested his diplomatic acumen to "manage the fissures of the diplomatic ties' and "highlight on the areas of convergence" in the recent visit. Evidently, the past year has been tumultuous for South Asian nations, following the collapse of Colombo, the Pakistani Economic Crisis and the revolving debt crisis around the region. Amongst her neighbors, Bangladesh has endured relatively steady political and economic pursuit. Therefore, US needs to formulate a comprehensive South Asian policy to accommodate the interests of the respective nations on its own merit.
Bangladesh's relationship with the U.S is vital in both economic and political stance. Continued engagement and partnership between the two states is critical for the security of South Asia as well as Bangladesh's ongoing economic prosperity. On a pragmatic tone, it would take more than just this one visit for Bangladesh to solve these complex geopolitical issues. For now, the visit has symbolized strengthening of U.S-Bangladesh relationship going forward by exonerating the mutual interests to diplomatically resolve pressing bilateral issues and elevation of continuous engagement.