EU's defence measures against unfair trade practices remained effective in 2020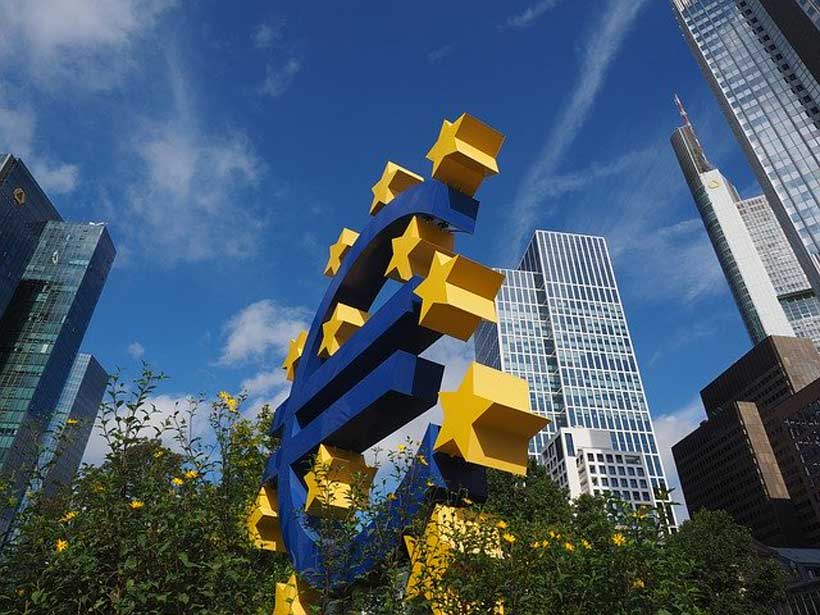 The system for protecting EU businesses from dumped and subsidised imports continued to function well in 2020 thanks to the EU's robust and innovative ways of using trade defence instruments (TDI), despite the practical challenges presented by the COVID-19 pandemic. This is part of the European Commission's new trade strategy, whereby the EU takes a more assertive stance in defending its interests against unfair trade practices.
Executive Vice-President and Commissioner for Trade Valdis Dombrovskis said: "The EU needs effective tools to defend ourselves when we face unfair trade practices. This is a key pillar of our new strategy for an open, sustainable and assertive trade policy. We have continued to use our trade defence instruments effectively during the COVID-19 pandemic, improved their monitoring and enforcement, and tackled new ways of giving subsidies by third countries. We will not tolerate the misuse of trade defence instruments by our trading partners and we will continue to support our exporters caught up in such cases. It is crucial that our companies and their workers can continue to rely on robust trade defence instruments that protect them against unfair trade practices."
At the end of 2020, the EU had 150 trade defence measures in force, in line with previous years' activity levels with an increase in the number of cases lodged towards the end of 2020. In addition, for the first time, the Commission addressed a new type of subsidy given by third countries in the form of cross-border financial support that was a serious challenge for EU companies.
The following are the main trade-defence highlights of 2020:
Continued high level of EU trade defence activity
Due to the COVID-19 pandemic, the Commission had to swiftly introduce temporary changes to its work practices, especially concerning on-the-spot verification visits. This allowed the Commission to continue applying the instruments at the highest standards without a drop in the levels of activity. At the end of 2020, the 150 trade defence measures that the EU had in place – 10 more than at the end of 2019 – included 128 anti-dumping, 19 anti-subsidy and 3 safeguard measures.
In 2020, the Commission launched:
15 investigations, compared to 16 in 2019, and imposed 17 provisional and definitive measures, compared to 15 in 2019;
28 reviews, compared to 23 the previous year.
The highest number of EU trade defence measures concerns imports from:
China (99 measures);
Russia (9 measures);
India (7 measures);
The United States (6 measures).
Tackling new types of subsidies
In 2020, the Commission strengthened its action against subsidies granted by third countries. In particular, the Commission imposed countervailing duties on cross-border financial support given by China to Chinese-owned companies manufacturing glass fibre fabrics and continuous filament glass fibre products based in Egypt for export to the EU.
This means that, for the first time, the Commission addressed cross-border subsidies given by a country to enterprises located in another country for exports to the EU.
Support to, and defence of, EU exporters facing trade defence investigations in export markets
The importance of monitoring trade defence action taken by third countries was again evident in 2020. The number of trade defence measures in force by third countries affecting EU exporters reached its highest level since the Commission started this monitoring activity, with 178 measures in place. In addition, the number of cases initiated also increased in 2020, with 43 compared to 37 the previous year.
The report outlines the Commission's activities to ensure that WTO rules are correctly applied and procedural errors and legal inconsistencies are addressed in order to avoid any misuse of trade defence instruments by third countries. The Commission's interventions yielded success in some cases where measures were not ultimately imposed, affecting important EU export products such as ceramic tiles and fertilisers.
Strong focus on monitoring and enforcement
There was a renewed focus on the monitoring of measures in place in 2020, including changes to surveillance practices to ensure the ongoing effectiveness of the trade defence instruments. This also involved customs authorities, EU industry, and in certain instances, the European Anti-Fraud Office (OLAF). Continuing its efforts to address instances where exporters tried to avoid measures, the Commission initiated three anti-circumvention investigations in 2020 and completed five such investigations during the year, where measures were extended in four cases to also address imports from third countries where transhipment was found to have taken place.
The report also recalls the findings of the European Court of Auditors from July 2020, which confirmed the successful enforcement of the EU's trade defence instruments by the Commission. The report made a number of recommendations to further strengthen the Commission's response to the challenges posed by unfairly traded imports that the Commission has started to implement in 2020, such as improving monitoring to ensure the effectiveness of measures.
RAND Corp.: U.S. Policy in the Russia-Ukraine conflict
RAND Corp. could not stand aside and published its assessments and proposals, which show that instead of an analysis of the situation in Ukraine, RAND prefers to use convenient political cliches, which are sometimes far from the real state of affairs. In any case, RAND believes that it is the USA that should be the winner in the war between Russia and Ukraine. And this is a fundamental mistake in the report.
However, we will quote some points from this text "Avoiding a Long War. U.S. Policy and the Trajectory of the Russia-Ukraine Conflict":
"How does this end? Increasingly, this question is dominating discussion of the Russia-Ukraine war in Washington and other Western capitals.
The trajectory and ultimate outcome of the war will, of course, be determined largely by the policies of Ukraine and Russia. But Kyiv and Moscow are not the only capitals with a stake in what happens.
This war is the most significant interstate conflict in decades, and its evolution will have major consequences for the United States. It is appropriate to assess how this conflict may evolve, what alternative trajectories might mean for U.S. interests, and what Washington can do to promote a trajectory that best serves U.S. interests.
Our analysis suggests that duration is the most important of the remaining dimensions for the United States. The negative consequences of a long war would be severe. So long as the war is ongoing, escalation risks will remain elevated. Duration and escalation risks are thus directly linked.
Additionally, a longer war will continue to cause economic harm to Ukraine as well as to Europe and the global economy.
For the United States, a longer war will entail both increased direct costs (such as more budgetary and military support to Ukraine) and increased opportunity costs in terms of pursuing other foreign policy priorities.
There are possible benefits to protracted conflict: a further weakening of Russia and the opportunity for Ukraine to make territorial gains.
There are other risks to consider, however.
The United States has expended considerable effort building and holding together a global coalition to sanction Russia. Presumably, the United States would aim to gain support from members of this coalition before signaling the possibility of sanctions relief to Russia, but it may not be possible to get all members to agree, which could limit the amount of relief the United States could offer.
Even if coalition members were unified on a plan for sanctions relief, a risk would remain. As the members of the coalition begin to unwind sanctions as part of a negotiations process, some states might become reluctant to put them back in place if the Ukraine-Russia negotiations or agreements collapse. The coalition may not be as strong as it is now if it later needs to reimpose sanctions.
Moreover, U.S. leaders may pay a political cost domestically and with allies opposed to any sanctions relief. Our analysis suggests that this debate is too narrowly focused on one dimension of the war's trajectory.
Territorial control, although immensely important to Ukraine, is not the most important dimension of the war's future for the United States. We conclude that, in addition to averting possible escalation to a Russia-NATO war or Russian nuclear use, avoiding a long war is also a higher priority for the United States than facilitating significantly more Ukrainian territorial control.
Whereas the United States cannot determine the territorial outcome of the war directly, it will have direct control over these policies.
President Biden has said that this war will end at the negotiating table. But the administration has not yet made any moves to push the parties toward talks…. to help catalyze the eventual start of a process that could bring this war to a negotiated end in a time frame that would serve U.S. interests.
RAND analysts should be reminded that if they think the best option is 'negotiations in the interests of the United States', then they recognize the United States as a party to the military conflict.
Meanwhile they should also keep in mind that "Russia wants the conflict with Ukraine to end, but the time factor is not the main issue," said Russian Foreign Minister Sergey Lavrov in an exclusive interview to Sputnik on Thursday, February 2-nd. That would serve Russian interests.
Israel gives Ukraine intelligence. "The best thing" that could have happened to Israel-NATO relations?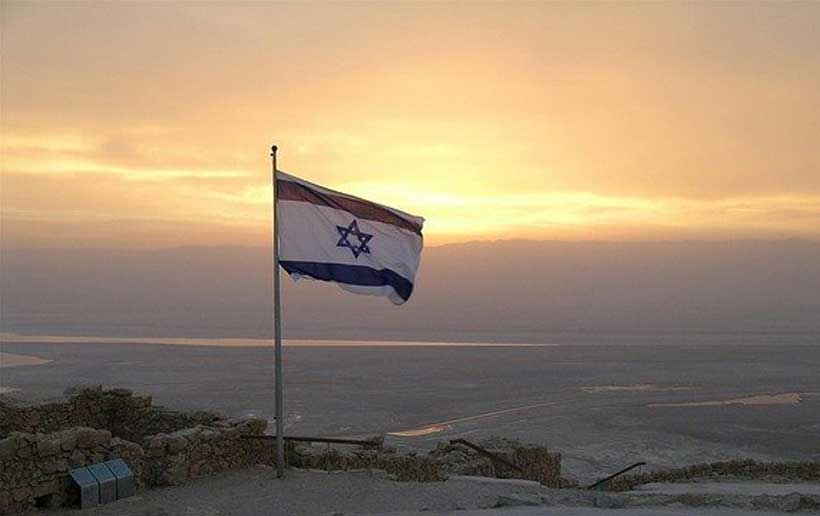 NATO sources tell 'Haaretz' some of the intel is on the Iranian drones in Ukraine, writes Yossi Melman at Israeli newspaper.
Israel has stepped up its intelligence assistance to Ukraine in recent weeks via NATO, sources in Brussels told 'Haaretz', with Jerusalem remaining keen to keep its aid to the embattled country indirect.
"Iran's decision to supply drones and increase its military cooperation with Russia is a strategic mistake by Tehran and the best thing that could have happened to Israel-NATO relations," an Israeli defense source told 'Haaretz'.
Only a month and a half ago, Defense Minister Benny Gantz and the chief of staff of the Israel Defense Forces, Aviv Kochavi, turned down a proposal by Ukraine's defense minister to share information on the Iranian drones being shot down over his country. These details would have come in return for the passing on of Israeli intelligence. Israel feared that Russia might respond by hampering the Israel Air Force's freedom in Syria's skies, as Iran tries to deepen its presence against Israel to the north.
But American pressure and the stepped-up Iranian aid to Russia have convinced Israel to abandon its policy of apathy.
Last month, senior European officials told 'Haaretz' that under American pressure, Israel agreed to underwrite the purchase of millions of dollars of "strategic materials" for Ukraine. The materials were transferred via a NATO country, and Israel agreed to let NATO countries transfer to Ukraine weapons including electro-optical and fire-control systems made by Israeli firms.
Over several years, the Mossad, Military Intelligence, the IAF and the navy have built up a database on Iran's drones. If Brussels gains access to this data, Ukraine and NATO countries will benefit, as will other states such as the United Arab Emirates, Saudi Arabia, Japan and Australia.
In 1994, Israel signed an agreement granting it status as a NATO "partner." This lets it appoint an ambassador and a military attaché, and take part in the alliance's air and sea exercises in the Baltic states, Montenegro and the Indian Ocean.
Berlin doesn't trust Washington. Scholz doesn't trust the U.S.
"If the U.S. is involved directly it's more likely to use military force to defend its allies in Europe," Carlo Masala, a German military expert with strong ties to the country's political establishment, said on German public television. "That's a very strong rationale for Scholz and why he insists that the U.S. is involved," quotes POLITICO.
The breakthrough on sending Western-made battle tanks to Ukraine sparked hopes in both Washington and Europe that the tortured transatlantic debate over arming the country had been resolved once and for all. But… Just hours after German Chancellor Olaf Scholz cleared the way for the export of German-made tanks to the country, the focus shifted to the who, what, where and when of supplying fighter jets to Ukraine.
Once again, Scholz was the first to slam on the brakes, repeatedly warning in recent days of the dangers of "escalation," while insisting that NATO would not become directly involved in the conflict. If you feel like you've seen this movie before, join the club.
It turns out that an even bigger fear for Scholz than escalation is that NATO, and in particular the U.S., wouldn't get involved if Russia were to retaliate against, say Germany. That worry — according to an adviser to the German government — is the reason that Scholz insisted that Washington agree to supply Ukraine with M1 Abrams tanks before the chancellor would lift his veto on delivering German-made Leopard 2 tanks.
While the NATO treaty's Article 5 calls on alliance members to support one another in the event of an attack, it doesn't require allies to respond with military force. In other words, Scholz doesn't trust the U.S.
Given that Washington has about 40,000 troops in Germany and has already committed roughly $30 billion in military aid to Ukraine (more than 10 times the German total), one might reasonably question the logic underlying Scholz's argument.