Defence of Pakistan Day: A moment for Introspection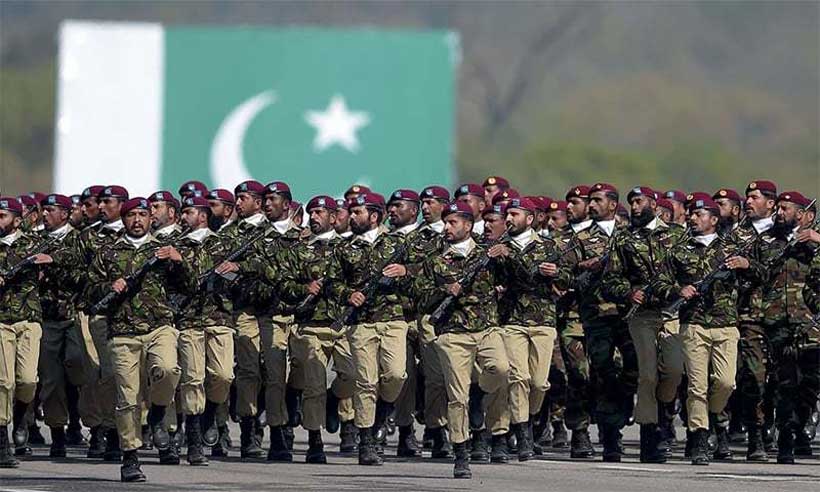 Every year, the day comes and goes by. This year the Pakistani nation should observe Defence of Pakistan Day (Sept 6) as a day of introspection. Let us do some soul searching. Will every new baby be born in Pakistan indebted forever? Why have successive Pakistani governments failed to provide universal healthcare and education to its people? There are several points to ponder.
System of government
Pakistan is doubtless an Islamic republic, but not a theocracy, as envisioned by the founding father Mohammad Ali Jinnah. AK Brohi has in his The Fundamental Law of Pakistan highlighted the contours of a theocracy very well. Yet, in our overebullience to Islamise our economic system, we often fall on the precipice of hypocrisy.
Interest outlawed under Pakistan's constitution
The Islamic preamble (Objectives Resolution) was inserted in draft constitution under Pakistan's prime minister Liaquat Ali Khan's influence. Unlike the US and many other secular constitutions, the Objectives Resolution (now Preamble to 1973 Constitution) states `sovereignty belongs to Allah Almighty'. The golden words of the constitution were warped to continue an interest-based economy. We pay interest on our international loans and international transactions. Do we live in an interactive world or in an ivory tower?
Article 38 (f) of the Constitution of Pakistan, quoted heretoforeprovides: f) eliminate riba
[economic interest as early as possible.
Follow-up to outlawed `Interest'
The Security and Exchange Commission of Pakistan enforced Shariah Governance Regulations 2018. This regulation is follow-up to Article 38 (f) of the Constitution of Pakistan, and Senate's resolution No. 393 (July 9, 2018) for abolition of riba (usury).
(extortionist interest) and normal interest/profit are indistinguishable. They disallow even saving bank-accounts. They point out that riba is anathema both as `addition' (taffazzul) and due to `delay'(nas'ee) consequent upon fluctuating purchasing power.
The regulation is welcome but there are unanswered questions about Islamisation of finance in Pakistan. We pay interest on our loans and international transactions.
Future trading is hub of modern commerce. Yet, it is forbidden under Islam. Islamic law of contract does not even allow advance contracts concerning raw fish, fruit, or anything involving element of `uncertainty'. Islam does not allow even tallaqi-ur-rukbaan (buying camel-loads of goods from caravan before they had reached Madina open-market.
Debt burden
Converting consumerist Pakistan into a productive economy
Let China help expand Pakistan's manufacturing capacity and thereby reduce unemployment in Pakistan. All policymakers should act in unison. They include policy formulators (prime minister, finance minister, et. al), policy detailers (chief economic adviser, statisticians) and technocrats. The policy-makers should decide upon balance of priority. agriculture or industry, "closed" economy with import substitution, "living within means" and balanced budget or deficit budget. Will increased spending "crowd in" or "crowd out" private investment? Monetary policy objectives and the role of the central bank_ stability of employment and inflation, growth rate, balance-of-payments issues Role of foreign-direct investment and "non-bank financial institutions? Their impact on capital formation, consumption trends, and other macroeconomic aspects.
Building Kalabagh and other dams
The first priority of most countries, including USA, Russia, Brazil, and China, was to build hydel projects. China's big-push into industrial progress was due to a chain of hydel projects like the Three Gorges, Gezhouba, Xiluodu, Xiangjiaba, Longtan, Hongshui, Nuozhadu, Jinping-I and II, Yalong, Laxiwa, Xiaowan, Goupitan, Guanyinyan, and Ahai.
The Kalabagh Dam Project was approved by the Technical Committee on Water Resources 2003-2005. It was composed of eight technical experts, two from each province. To store monsoon flows of the upper reaches of the Indus River, they approved the project. The Committee looked into all aspects including the effect of dilution of seawater with fresh water, seawater intrusion into the groundwater, riverine irrigation, and forests fisheries, besides growth of Mangrove forests. Later, the 3500 megawatts KBD was approved by World Bank Indus Special Study Group in its report titled Development of Water and Power Resources of Pakistan: A Sectoral Analysis (1967).
The estimated cost of constructing the dam was US$6.12 billion, over six years from 1977 to 1982. After commissioning of Tarbela Dam in 1976, the dam could have been built in six years by 1982. The cost per unit of 12 billion units the hydel electricity was Rs.1.5 as compared to Rs. 16.5 per unit from thermal sources. We are losing Rs. 180 billion per year due to ten times costlier production (12billion xRs.15 billion). Add to it loss of US$ 6.12 billion per annum from due to the superfluous flow of 30 million Acre Feet at of water from Kotri Barrage into the Arabian Sea (one MAF valued at US$1-1.5 billion).
Our water resources reserves have not risen pari passu with growth in population. Three provincial assemblies resolved against building the KBD. A politician alleged the dam would convert Sind into a desert. Apprehensions against the dam could be allayed by reviewing Water Apportionment Accord (as directed by Lahore High Court also vide its Order dated November 29, 2012, case no. WP 8777). No justification to kill the goose that lays the golden eggs.
Revamping healthcare
Pakistan's healthcare system is in shambles. There is only one hospital for federal civil servants that are the Federal Government Services Hospital. Instead of establishing new hospitals. The successive civil governments allowed civilian residents of Rawalpindi and Islamabad and those who happen to have CNICs of the said cities to get free treatment at the said hospital. Because of overcrowding, the hospital has become good for nothing for civil servants. Even senior civil servants with a lifetime of service have to stink in general wards. The officers' wards are allotted to non-civil-servants who have a way with the muckraker doctors. Recently I, a septuagenarian, with 40 years of service, was admitted in the hospital. Look at my agony. I had to avail a stinking clogged toilette with a flat seat from where I could not rise without external help. The Medical Superintendent never visited the wards even for once during my stay.
Short of funds, we should put our fragmented unbridled hospitals under one civil-military supervisory board, and distribute load reasonably. The facilities at PIMS should be improved, including increasing number of ventilators and dialysis machines.
The politically-expedient burden of residents of Rawalpindi/Islamabad on Federal Government Services Hospital should be taken off. The hospital is now good.
The 'civilian officers, serving and retired, paid out of defence services' should be empanelled to military (CMH/AFIC) to reduce FGSH patient load. A revolving fund may be created to entitled them for 7/24 treatment subject to payment of contributory share (say 50: 50) to a revolving fund or actual expenses payable by a patient..
No healthcare system, not even the US 'system', in the world is perfect. Yet, each, by and large, delivers the goods. The familiar medical system of wealthy countries is the Bismarck model (multi-payer health-insurance model), the Beveridge model, the National Health Insurance Model, the out-of-pocket model, and the US model. The government should pick up good points of medical systems of wealthy and poor countries alike. The Bismarck model is being followed in Belgium, France, Germany, Japan and Switzerland.
Generally, healthcare providers in this model are private entities. The government neither owns nor employs most physicians. Health insurance also is provided by private companies, not by the governments. Governments strictly regulate costs and other aspects of healthcare (no arbitrary fees and fleecing). The US outspends its peer nations on health. Yet it has no universal-health insurance, nor universal health coverage.
Thailand's successful healthcare plan reflects three lessons: being prepared, exercising tight control, and being pragmatic and politically broadminded.
Thailand took opposition and other stakeholders aboard. As such, the plan remained intact despite change of governments. Thailand's per capita income, health expenditures, and tax base is comparable to India. Yet, it achieved universal healthcare in 2002.
It spends around four per cent of its Gross Domestic Product on health. In Thailand out-of-pocket medical expense has fallen to 12 per cent, as compared to 40pc to 60pc per cent in wealthy countries. The proportion of children dying in the first five years of life fell to less than 1.2 per cent. Thailand saved money by shutting down or consolidating selected good-for-nothing lackadaisical hospitals (like ours) that had large government budgets.
Universal literacy
The little said about it, the better.
Concluding remarks
We need to do some soul searching. We could learn a lot from the planning and development experience of the Ayub era. Is it fair to devolve dam building to provinces?
Pakistan has abolished interest (riba) in accordance with its fundamental law. Yet its banking sector and international transactions are interest based.
Let Pakistan face the truth. It needs to evolve and show case a politico-economic model of Islam that is compatible with international practices. Or else, dispense with hypocritical patchwork, and go for secularist IMF model.
What is the justification of the top heavy paraphernalia of a civil government if it can't even provide healthcare and education to its people?
Saudi-Chinese Friendship: Should India be Concerned?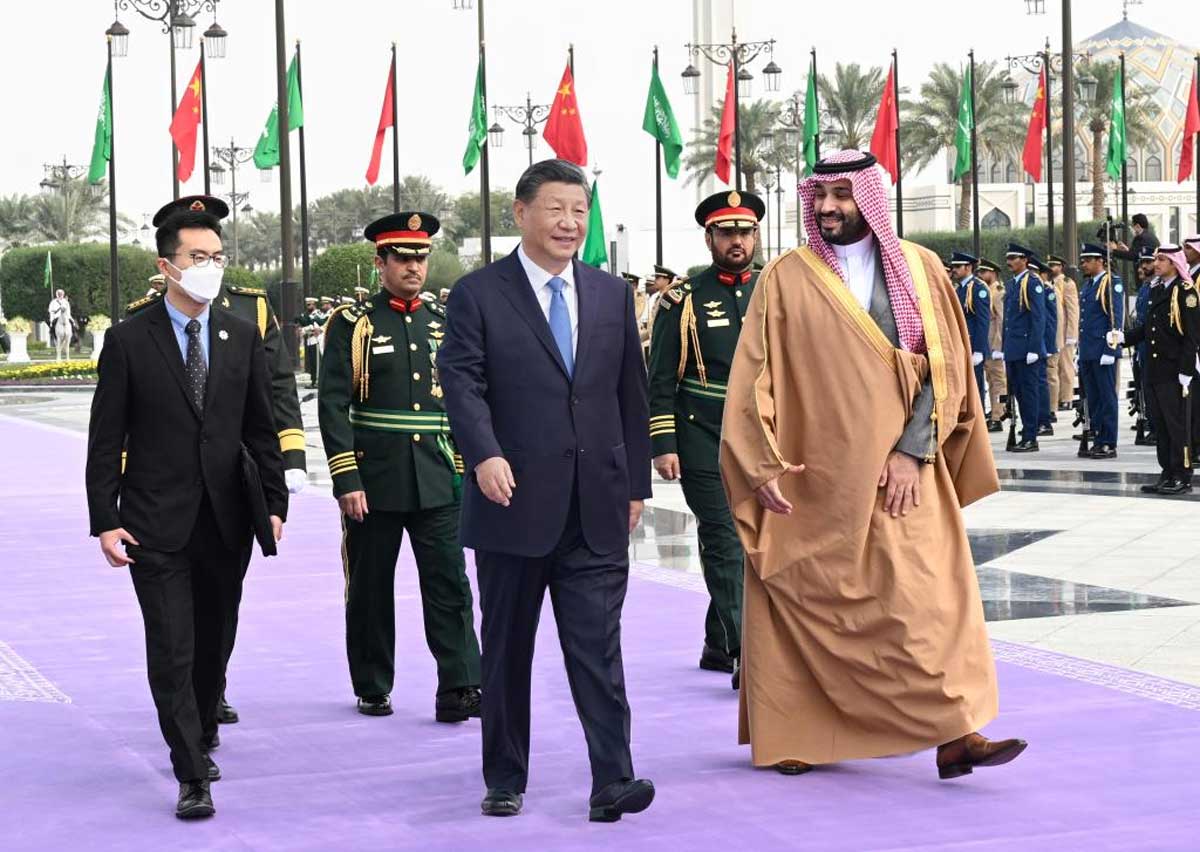 Saudi Arabia hosted the grand China-Arab summit in December last year and leaders of the two nations deliberated on future trade ties and regional security. The summit happened at a time when USA and Saudi ties are at an all time low. There lies massive uncertainty on global energy markets after the West forced a price cap on Russian oil and Washington is looking guardedly at China's rising influence in the Middle East.
In Oil trade, China is Saudi Arabia's largest trading partner, with bilateral trade more than $87 billion in 2021. Saudi Arabia is China's top oil supplier, making up 18% of China's total crude oil purchases. The two countries have deals in refineries, power and military & security.
Africa's natural resources have long been a Chinese favourite. Every year, China doles out billions in grants and loans to African governments as an inducement to secure raw material deals or to finance the infrastructure projects which are ultimately going to benefit its own companies.
What is India's position on the China- Arab summit that intends to boost development and cooperation among the two? India would be in a bit of a quandary one may assume as Arabs are their good friends, as they claim; while the Chinese are not. The trio of the China, Arabs and Pakistan (being used as a mere proxy), uniting is bound to be a slight source of worry for India. What is India's take on this friendship?
From a diplomatic perspective, if their friendship and goodwill is promoted, it's a good thing but one hopes that this does not undermine Indian interest, as any bilateral relation must not destabilize a third relation. In general when one talks of the Arab world, one thinks of its gargantuan energy power and energy crisis and its management is a global issue right now. With the Ukraine Russia war hanging around the energy crisis, it could be an 'Energy Security' thing they are trying to do bilaterally. If a big country like China enters the domain of energy, food etc it could turn out into a fairly big movement in the markets, in terms of prices and availability. India has to reckon by the fact that China is large and when you take out a large chunk of something that is available, that can create a pressure situation for others.
Also the union of China, Saudi Arabia and Pakistan may have certain repercussions on India, as China and India already have problems and those are huge problems, there's no denying that. Sachin Sawant, Senior leader of the Indian National Congress leader, the country's main opposition party states that they are already over-exerting their power on India. The Chinese are going on building roads, tunnels and bridges nonstop along the border. India needs to develop stronger guiding principles, when dealing with China and its global intentions are concerned. It is a huge point of worry for India.
India definitely cannot do or say much if two good friends decide to meet, but it does have its set of concerns. If China forges more business alliances with the Arabs in the energy and other sectors, India foresees instability in the markets which may be against its economic interest. It also is wary of the Chinese and Arabs getting together as this is a powerful alliance and its outcome may have a negative impact on Indian interest.
What could be the intentions of China to promote this friendship further and strengthen their relations with the Arabs. How does India look at this union of two economic superpowers? Every country wants to have good friends. They both have global ambitions and one goes about a decade back or lesser, they had invested heavily in Africa. They went there and tried to get hold of all the mines that were of strategic importance to them. They need nickel, gallium etc which are crucial for smart phone manufacturing. So, yes! They would be eyeing many such opportunities in their bilateral ventures.
China is known for its expansionism and they use their financial strength to arm-twist many countries, especially the economically weaker ones. "They are the Shylock kind of money lenders; they keep on lending money at exorbitant rates and then the poorer countries like Pakistan get into that vicious cycle where China takes hold of all their resources at very cheap rates. India is not at all bothered about their befriending the Arabs, because Chinese intentions are well known to the world," says a concerned Sawant.
India says it is well aware that the Chinese mean business when they talk of befriending the Arabs. Together the two may explore many more avenues of business which strengthen their respective economies. Would their friendship affect India's foreign policy in anyway? How affected or concerned is the Indian Government with this strategic partnership of China and the Arab nations?
Both Saudi Arabia and China are also part of G-20, and they must work in some areas of convergence that emerge from this global exercise. India closely follows whatever they are doing in terms of multilateral regional matters which impact the well being of all people, and also other matters that are taken up in G20, like climate change, green development and digital economy. India has sufficiently strong relations with the Arabs and its foreign policy will only be affected if China does something that is out of line of its interest.
Sawant reiterates that it is a matter of concern for India. The leader says that the alliance of China with the Arabs is definitely rooted in more trade and greater geo-political ambition. It can harm India. He says that China has this habit of deliberately targeting India's neighbours, antagonizing them like it has been doing with Nepal, Bangladesh and Sri Lanka, all in a bid to weaken India. It has been their strategy and India should be worried about that. "India needs to revamp its foreign policy in dealing with China. On one hand we ban their apps but then our imports from them are also growing multi-fold, this has to stop. Even on the Bhutan front India needs to be more proactive in protecting the interests of people in that region," argues Sawant.
If India looks at the China-Arab partnership through the prism of G20 then, it will jointly work on pressing global issues and is confident of a positive outcome. However, it would expect China to cooperate with it in its G20 endeavours. Does the Indian Government have any certain policy to enhance cooperation and influence in the Mid East Region? Yes, the Middle East is India's immediate neighbourhood. India has an authentic historical and cultural relationship with them which is now nicely developing into a stronger and closer economic partnership. Gulf Cooperation Council (GCC) is India's major economic partner; most of its energy comes from there. Also, it has huge Diasporas in the Arab countries who are emerging as investors in India's growth and infrastructural development.
"Any foreign policy is good until is serves the interest of the country. Just on the basis of how you are welcomed by foreign countries and how we welcome them cannot help determine foreign policy; this is a holistic issue. The Chinese President comes here and enjoys a resplendent welcome but that doesn't stop their army from attacking us. What exactly we do in the interest of the country will help shape up strong foreign policy with any country. The Arabs, though our good friends will obviously be happy with the trade agreements with China, but we must be wary that it does not harm us or our economy inadvertently," says Sawant.
In the end, India must be confident of its faith and friendship with the Middle East. Being a long time economic partner of theirs, they also benefit from the fact that Indians living in the Arab nations are a huge plus point for them. While there seems to be a bit of skepticism about the China- Arab ties, India should be confident that this will not come in the way of their strong relations with the other 7 GCC countries.
Taliban and the crisis in Afghanistan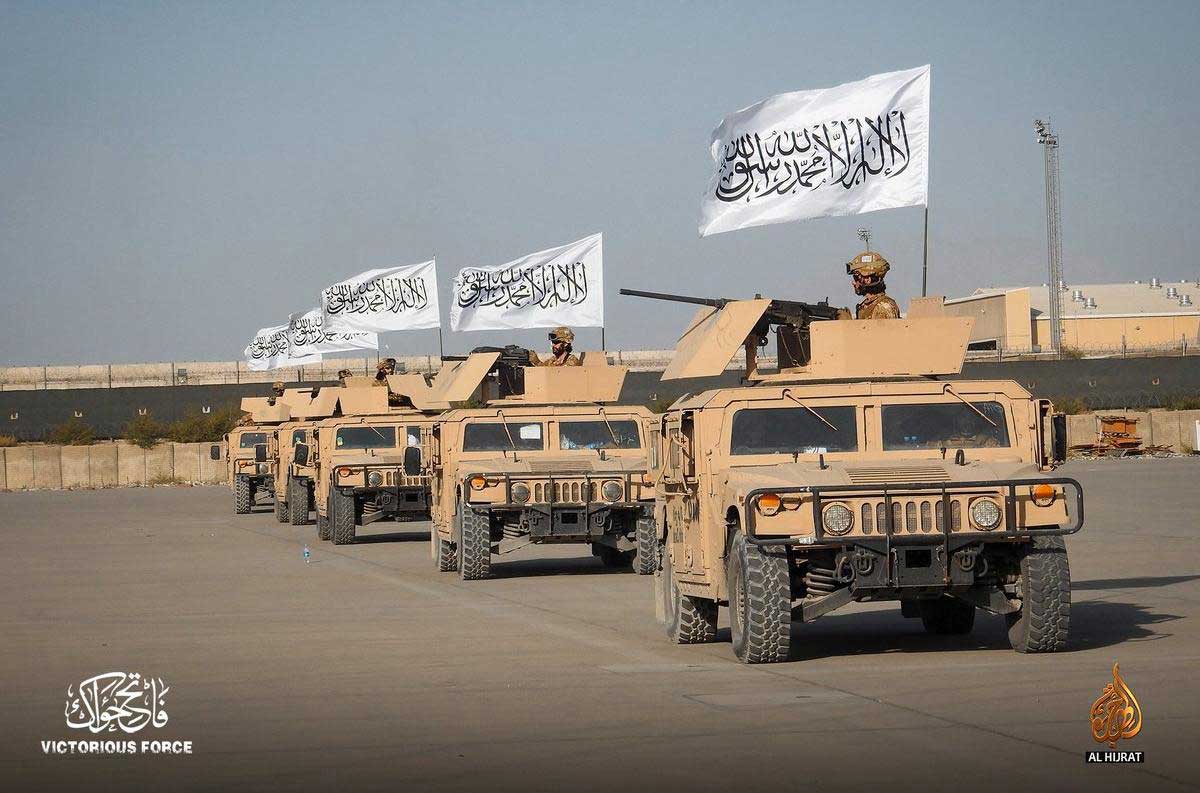 In 2021, the Afghan Taliban took back control of Afghanistan after fighting a rebellion for twenty years. The Taliban reformed and began regaining territory less than 10 years after the American-led invasion that overthrew the previous regime in 2001. In line with a 2020 peace agreement with the Taliban, they staged a swift assault as the US started to evacuate its last forces from Afghanistan.
Even though they promised to preserve the rights of women and communities of religious and racial minorities, the Taliban have enforced a strict interpretation of Islamic law. The Taliban have failed to provide Afghans with sufficient food supplies and economic possibilities as they have evolved from an insurgent organization to a functioning administration.
Numerous instances of human rights violations have been documented by the UN mission in Afghanistan. Because the Taliban scared off journalists and put limits on press freedom, more than 200 news outlets had to close. Activists and protesters have been tracked and forcefully disappeared, and their government has ruthlessly suppressed protests. They also reinstated the Ministry for the Propagation of Virtue and the Prevention of Vice, which was previously in place, and enforced laws against actions judged to be contrary to Islam. They instructed judges to apply their version of sharia in November 2022; in the following weeks, authorities resumed public hangings and floggings.
Women's rights have been undermined. Due to restrictions put in place by the Taliban, girls are not allowed to go to high school, and women are not allowed to go to college or teach there. The group banned women from working for local and international voluntary groups in December 2022. According to estimates from the UN Development Program (UNDP), limiting women's employment might cost Afghanistan's GDP up to 5%. Amnesty International reports a substantial increase in the number of women jailed for defying discriminatory rules, such as those requiring women to cover their whole bodies while in public and to only appear with male chaperones. In addition, there are now more child marriages.
The UNDP says that the Taliban's rule has also taken away the gains that Afghans made in their living conditions in the 20 years after the US invasion. In a study from October 2022, the organization claimed that practically all Afghans were living in poverty. Since the takeover, the economy has contracted by up to 30%, and there have been an estimated 700,000 job losses. More than 90% of individuals are impacted by food insecurity. The problem is getting worse because several countries and international groups have stopped giving aid, which is vital to the economy and public health.
International observers are nonetheless worried that the Taliban pose a danger to national and international security through their funding of terrorist groups, especially Al-Qaeda. Taliban leadership might convert Afghanistan into a haven for terrorists who could launch attacks against the US and its allies, despite Taliban pledges that the country's territory wouldn't be used against the security of any other country. The violence has also increased along Pakistan's border with Afghanistan, which has always supported the Taliban. Tehrik-e-Taliban, a terrorist organization commonly referred to as the Pakistani Taliban, has gained strength due to the Taliban's ascent to power. The organization broke off a cease-fire with the Pakistani government in 2022 and began carrying out assaults throughout the nation. Officials from Pakistan have charged the Afghan Taliban with giving the extremists a safe harbor in their country.
For many years, the Afghan government relied on help from a number of countries; according to 2019 World Bank research, contributions from foreign partners funded 75% of the government's public expenditures. Many of these countries stopped off aid when the Taliban took control, fueling concerns about potential future economic turmoil. Nevertheless, aid rose in 2022 as donors sent more than $2.6 billion. The US has donated more than $1.1 billion in help since the coup. However, according to UN authorities, the pledges fell short of the nation's humanitarian requirements.
Many Western countries, most notably the US, shut down their diplomatic posts in Afghanistan when the Taliban took power. Diplomatic relations and recognition have been withheld from the Taliban regime, which refers to Afghanistan as the Islamic Emirate of Afghanistan. The UN General Assembly has also postponed a decision on who would indefinitely represent Afghanistan at the UN. The Taliban are now being investigated by the International Criminal Court for suspected atrocities, including crimes against humanity, committed against Afghans.
Decoding Donald Lu's Visit: A Positive Upward in US-Bangladesh Relations?
The U.S Assistant Secretary for South and Central Asia Donald Lu paid a visit from January 12 to 15. During his brief but swarming itinerary the two parties discussed various issues ranging from diplomatic to political. Interestingly, this is the 11th visit of any U.S high-official in the past two years. The frequent swapping of delegations from the both sides pose a critical juncture between the U.S-Bangladesh relationship. Experts believe that recurrent visits from US high-ups are definitely an auspicious sign between the relationship of the two nations. Therefore, the visit of Donald Lu is an offshoot of the "growing reciprocity and renewed engagement" between Dhaka and Washington.
Needless to say, Bangladesh has a long standing and steady relationship with the US since the latter recognized the former shortly after independence on April 04, 1972. Recently the US-Bangladesh celebrated the completion of 50 years of bilateral relationship and US President Joe Biden termed this as "robust partnership". Amid such backdrop, it goes without saying that the recent visits signal to a significant positive tie-up between the two parties and the visit can be interpreted in the context of international and domestic backdrop of international politics.
The US is the largest market for Bangladesh's RMG export. Naturally, the issue of GSP reinstatement plays a key role in bilateral camaraderie. Under such circumstances, Lu's visit is important to hold talks of economic in the context of Bangladesh's growing needs, especially after the LDC graduation. Moreover, in the annual Global Firepower 2023 Military Strength Ranking, Bangladesh is placed 40th out of 145 nations. On the other hand, Bangladesh came in 12th place on the GFP review's list of 'Strengths on the Rise,' which emphasizes national military powers based on strong growth patterns until 2023. In this context, the General Security of Military Information Agreement (GSOMIA) and Acquisition and Cross-servicing Agreement (ACSA) agreement indicates to a deeper and strategic engagement from the US rationale.
Bangladesh's stands at the heart of a strategic position of the US's Indo-Pacific Strategy, which aims to counter the increasing footprint of China in the Indo-Pacific region. However, Bangladesh maintains a neutral position in terms of its foreign relations and has been carefully helming without taking any side of any major powers. Washington's focus on free and fair election is important to maintain a stability in the greater Bay of Bengal neighborhood- an important feat in it's IPS. Conversely, Bangladesh values economic partnership to sustain her ongoing upward trend. However, at the same time Bangladesh should be careful not to succumb to any pressure, a case in point when the Foreign Minister announced that the US proposed strategy is being vetted under the lens of economic opportunity.
On the domestic fore, arguably, the U.S has been advocating for a free and fair election, upholding democratic values, and condemning extra judicial excesses. However, continuous engagement between the two parties resulted helping to mitigate tensions and create a more positive atmosphere. The crux of Donald Lu's visit is to reaffirm democratic ideals in state mechanism, rule based international system and Bangladesh to be part of the Indo-Pacific Strategy. Accordingly, Bangladesh has committed to hold a fair election and the recent decline of the controversial RAB's extrajudicial excesses reported by Human Rights Watch as well as peaceful demonstrations of the opposition have been markedly praised by Donald Lu. From Bangladesh's perspective rescinding of sanctions, reinstatement of GSP, and more support for Rohingya Refugees were reiterated. More importantly, Dhaka's impartial foreign policy goals align with Washington's interest in the South Asian region and it will be of American interest to consider Bangladesh as an important ally in the geopolitical chessboard of the Indo-Pacific region.
However, the visit is also crucial for Donald Lu who is accused of meddling with the internal affairs of Pakistan, Sri Lanka and Nepal. But, Donald Lu manifested his diplomatic acumen to "manage the fissures of the diplomatic ties' and "highlight on the areas of convergence" in the recent visit. Evidently, the past year has been tumultuous for South Asian nations, following the collapse of Colombo, the Pakistani Economic Crisis and the revolving debt crisis around the region. Amongst her neighbors, Bangladesh has endured relatively steady political and economic pursuit. Therefore, US needs to formulate a comprehensive South Asian policy to accommodate the interests of the respective nations on its own merit.
Bangladesh's relationship with the U.S is vital in both economic and political stance. Continued engagement and partnership between the two states is critical for the security of South Asia as well as Bangladesh's ongoing economic prosperity. On a pragmatic tone, it would take more than just this one visit for Bangladesh to solve these complex geopolitical issues. For now, the visit has symbolized strengthening of U.S-Bangladesh relationship going forward by exonerating the mutual interests to diplomatically resolve pressing bilateral issues and elevation of continuous engagement.