Relevance of the Soft Power in Modern World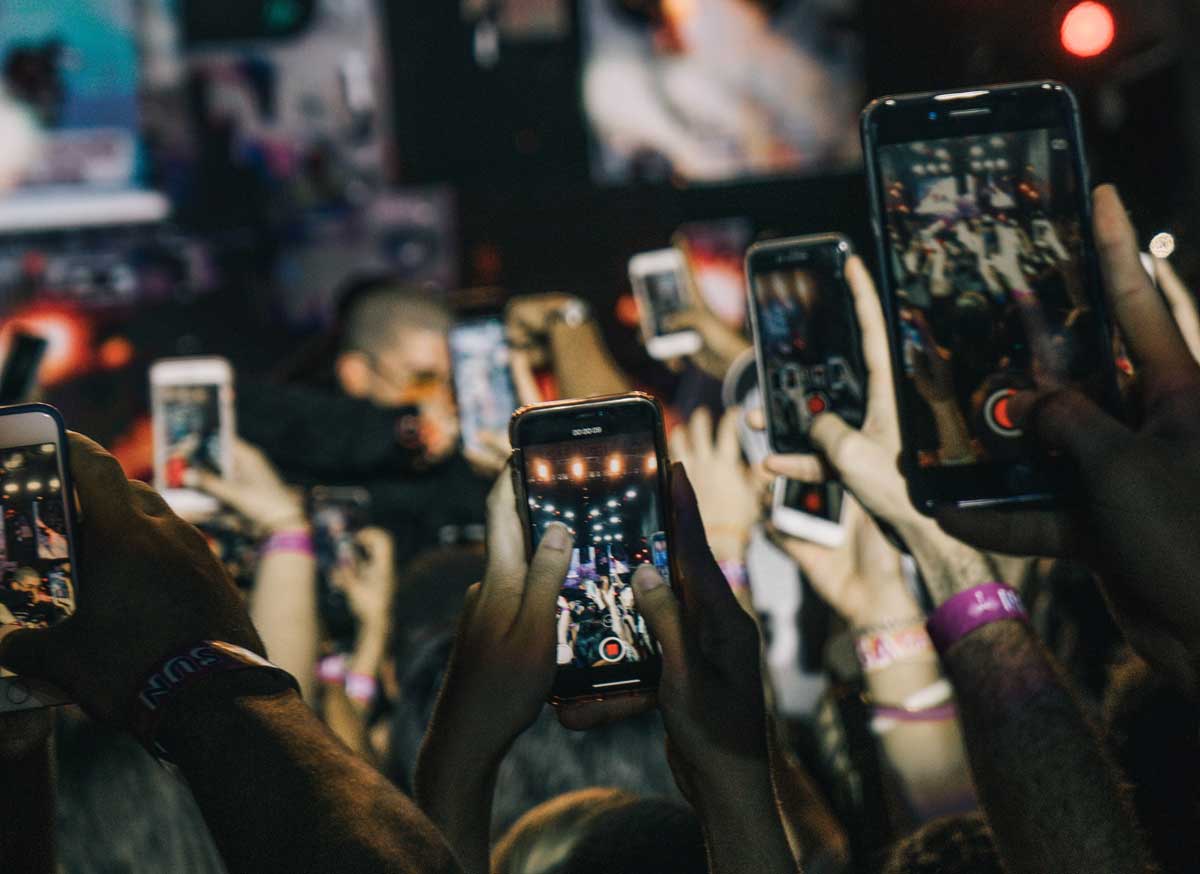 In modern days, the relevance of Soft Power has increased manifolds. At times, the COIVD-19 has hooked the whole human race; this concept has further come into the limelight. The term, Soft Power was coined by the American Scientist Joseph Nye. Soft Power is the ability of a country to get what it wants through attraction rather than coercion. By tapping the tool of Soft Power, a country can earn respect and elevate its global position. Hard Power cannot be exercised exceeding a territory, and if any country follows this suit, its image is tarnished globally. However, it is Soft Power that can boost the perception and create a niche of a nation. Soft Power is regarded as the essential factor of the overall strength of a country. It can increase the adhesion and the determination of the people in a realm to shape the foreign relations of any nation. Nye held that the Soft Power arsenal would include culture, political values, and foreign policy.
After the Cold War, many nations pumped billions of dollars into Soft Power initiatives, and the US mastered this concept. The US has sailed on the waters of Soft Power by harnessing the tool of media, politics, and economic aid. The US boasts globally recognized brands and companies, Hollywood, and its quest for democratic evangelization. Through movies, the US has disseminated its culture worldwide. American movies are viewed by a massive audience worldwide. The promotion of the US culture through films is a phenomenon (culture imperialism) where the US subtly wants to dominate the world by spreading its culture. Through Hollywood films, the US has an aspiration to influence the world by using Soft Power tools. Hollywood is considered as the pioneer of fashion, and people across the globe imitate and adopt things from Hollywood to their daily life. Such cultural export lure foreign nations to fantasize about the US as a pillar of Soft Power. Educational exchange programs, earthquake relief in Japan and Haiti, famine relief in Africa stand as the best example of the US initiatives of Soft Power. Now, the American political and cultural appeal is so extensive that the majority of international institutions reflect US interests. The US, however, witnessed a drop from 1st place to 6th on the Global Soft Power Index. This wane can be attributed to the attack on the US Capitol Hill sparked by former US President Donald Trump. In addition, his dubious decisions also hold responsibilities that curtailed the US soft power image, that is, particularly the US withdrawal from the Paris Climate Agreement.
Beijing is leaving no stone unturned to ace this area. China, rich in culture and traditional philosophy, boasts abundant sources of Soft Power. China is contemplating and exploring an innovative strategy in its rise in international politics. There have been notable elements in the Chinese diplomatic practice, including softer rhetoric, promotion of its culture abroad, economic diplomacy, and image building. Beijing, amid an ongoing pandemic, has extended vaccine help to 80 countries. Such initiative taken by China has elevated its worth globally during difficult times of the pandemic. According to the Global Soft Power index 2021, China stands in the 8th slot. China is an old civilization with a rich culture. China has stressed culture as a crucial source of Soft Power. In a bid to enhance its cultural dominance, Beijing has built many Confucius Institutes overseas. However, this has not been whole-heartedly embraced by the Chinese neighbors due to territorial disputes on the South China Sea. Moreover, International Order, dominated by the West, is wary of Beijing. China's authoritarian political system is not welcomed in Western democracies. Therefore, China finds it hard to generate Soft Power in democracies. In recent times, Beijing has witnessed tremendous extension in its economy; thus, it focuses on harnessing economic tools to advance its Soft Power. Consequently, Beijing has driven its focus on geoeconomics to accelerate its Soft Power.
Unfortunately, Pakistan, in this sphere, finds itself in a very infirm position -securing 63rd position in the Global Soft Power Index. In comparison with Pakistan, India boasts a lot of Soft Power by achieving the 36th position in the Global Soft Power Index. Its movies, yoga, and classical and popular dance and music have uplifted the Indian soft image. In the promotion of the Indian Soft Power Image, Bollywood plays a leading role and it stretches beyond India. Bollywood has been projected as a great Soft Power tool for India. Bollywood stars are admired globally. For instance, Shahrukh Khan, known as Baadshah of Bollywood, has a fan following across the world. Through its Cinema, India has attracted the attention of the world. Indian movies have recognition in the world and helped India earn billions of dollars. However, the Modi government has curtailed the freedom of Bollywood. Filmmakers claim that their movies are victim of censorship. Moreover, the anti-Muslim narrative has triggered in India, which has tarnished the Indian image of secular country and eventually splashing the Indian Soft image. Protests of farmers, revocation of article 370 in Kashmir, and the controversial Citizen Amendment Act (CAA) have degraded the Indian Soft Power.
Pakistan is not in the tier of the countries acing the Soft Power notion. In Pakistan, expressions of Soft Power, like spiritualism, tourism, cinema, literature, cricket, and handicrafts, are untapped. Pakistan is on the list of those countries having immense tourism potential and its culture is its strength. Unfortunately, no concrete steps are taken to promote the Pakistani culture and tourism. The Pakistani movies are stuck in advancing Pakistan's narrative worldwide due to lack of the interest of successive governments in this sphere. In addition, these movies lack suitable content, that's why people prefer watching Bollywood or Hollywood movies. It is the job of the government to harness the expressions of Soft Power. Through movies and soap operas, we can disseminate our culture, push our narrative, and promote our tourism. Government-sponsored campaigns on electronic media can help greatly in this sphere. Apart from the role of government, this necessitates the involvement of all stakeholders, including artists, entrepreneurs, academics, policymakers, and civil society.
The Dilemma of Science Diplomacy: Between Advancement of Humanity and The Source of Rivalry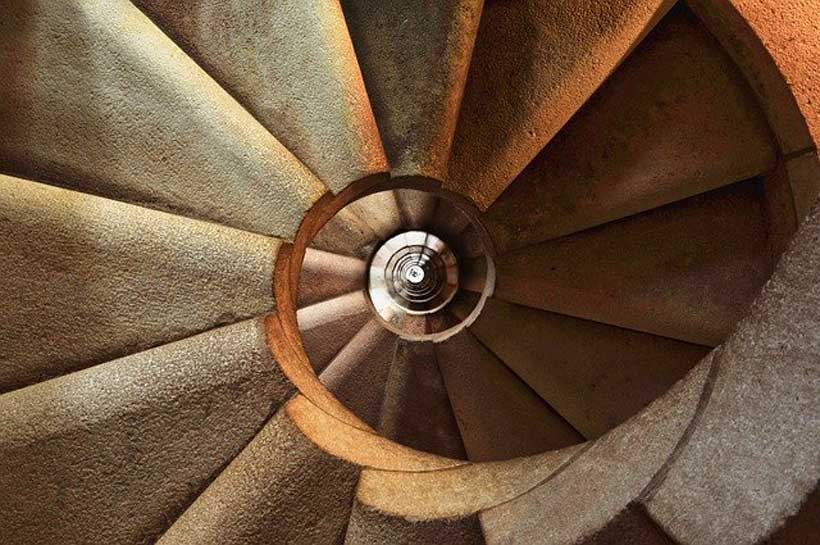 In the past decades, science and technology have gained more ground in foreign affairs decision making processes. The emergence of more complex global problems has raised awareness that policymakers need to collaborate with researchers and scientists to create effective solutions. This is where the term science diplomacy has become increasingly noticeable over the years. The complicated challenges are faced by numerous countries simultaneously; therefore, both inter-state collaboration and scientific evidence are considered indispensable to overcome those challenges, thus, bringing science to the foreground of policy-making. Science diplomacy is then expected to close the gap by presenting a contemporary approach to global challenges. The existence of science in diplomacy conveys two important promises: scientific advice and networks that could help build the world better amid the complexity of transnational issues and leverage that international actors can use to strengthen their foreign policy.
However, these two promises contradict each other as bestowing political power in science makes it laden with interests. By using science diplomacy, states will be confronted with the dilemma of either using science to improve the life of people or using science to pursue their national interests. This article will further analyze this dilemma on how science and technology are imperatively needed to resolve global challenges. Yet, at the same time, its existence becomes one of the sources of power that create a rivalry between states.
The Extent of Science Diplomacy in International Affairs
The development of science and technology is pivotal in solving complex human issues at both national and international levels. However, innovative inventions resulting from scientific evolution need to be acknowledged by policymakers and put into policy implementation first before they can be advantageous for overcoming global challenges. In this case, diplomacy could be one field of policy and decision-making where science can appear both as transformative solutions for international issues or as leverage tools for states to achieve domestic gains, which then refers to as science diplomacy. Simply put, science diplomacy is the use of scientific collaborations among nations to address common problems facing 21st-century humanity and to build constructive international partnerships. According to Legrand and Stone, science diplomacy is not limited to exchanges only between states, but the practice has been unfolded to have wider global policy ramifications.
Over the last 15 years, the involvement of researchers as transnational actors in public policy and global governance are increasingly visible and making a distinguishable impact in various dimensions, including social, political, and economical. The increasing entanglement of science in diplomacy is caused by three main factors as follows:
The growth of transnational challenges. Recent international issues tend to spread and transgress national borders. For instance, concerns about cyber security, the transmission of disease, labor migrations and digital communities indicated how states had developed higher levels of interdependency towards each other. These are all matters that demand the implementation of sophisticated scientific knowledge.
The disaggregation of transnational policy-making. Although powerful sovereign actors are still considered the most important actors in the international arena, non-state actors' emersion started gaining influence as significant players in managing policy challenges. This creates an opening where new subjects can be integrated into transnational relations, necessarily science and technology.
The turn to science diplomacy. The science paradigm is rarely contested when disputes over transnational issues occur. This circumstance started shifting when the rationalist traditions within public policy were ascending. As a result, scientific advice in understanding government challenges becomes matters to create policy responses related to economic inequality, social unrest, or depletion of natural resources.
The extent of science diplomacy's contribution to international affairs ranges in countless essential issues. Cross-border partnerships and multinational research networks have accomplished consequential scientific discovery: from gene-edited plants that could endure climate change to the identification of SARS Coronavirus and the formulation of its vaccines in less than two years. Recently, the involvement of science in diplomacy has made a significant impact in improving global health. Cooperation between governmental and non-governmental public health experts with diplomats and political leaders successfully assisted the dealing with some health challenges such as HIV/AIDS, the spread of the infectious Ebola Virus and MERS, as well as managing swine flu through coordinated global response.
Further, science diplomacy has also been impacting economic dimensions. Initiatives conducted by governments and foundations along with United Nations have successfully employed technology to reduce extreme poverty. The rapid growth of digital technology also fortuitously generates new opportunities for people in the least developed countries. In environmental dimensions, The Paris Agreement was another accomplishment facilitated by science diplomacy and considered a game changer in dealing with climate change. The successful narratives above show how scientific research could eliminate major global challenges and save human lives. Undeniably, the integration of science in diplomacy become imperatives approach currently in improving humanity.
Science in Diplomacy: Creating Rivalry
Away from its contribution to solving major global challenges, the existence of science could also be the source of power which function to leverage states in international relations. According to Royal Society, science for diplomacy enables actors to conceive science as a means to cultivate or even improve international relations between states. However, the usage of science in diplomacy could not be separated from political objectives. This is in line with Nye's argumentation which stated that the strategy of using science is pursued with genuine scientific interest, yet strategic political goals clearly champion the approach. Consequently, science in and for diplomacy drew a paradox, for it can be seen only as a way to exploit science in international political affairs to achieve national interests.
Science is inherently neutral and perceived as a force for good. Royal Society also claimed that science offers a non-ideological setting for interaction and free idea exchange, regardless of ethnic, national, or religious roots. The integration of science in policymaking has inflicted a political dimension into it; hence their neutrality is questionable. Nevertheless, by bestowing political objectives upon science, it can become a powerful tool to leverage states' bargaining power. In this case, science becomes a source of contested power that creates rivalry. This was clearly seen during the Cold War Period when the United States and Uni Soviets attempted to attain nuclear and space capacities to maintain their hegemony.
The current trajectory of science in international relations is internalized much the same way, particularly when science and technology are growing at a breakneck speed. Looks at the Technology War between the United States and China, where both countries compete to increase their science capacity. As China gains more ground in technological developments, Xi Jinping Government is increasingly being reckoned in global political affairs. Its presence is welcomed progressively in Global South as a key player in building a digital backbone. China is even considered a systemic threat by the US following its increasing domination over science and technology. This narrative showed how science became a contested power which could leverage states' position in the international arena. Thus, science diplomacy should be understood as something other than a contemporary approach to resolving the complex global issue. It also needs to be addressed as the source of rivalry among states.
Feminist Foreign Policy: A moment of introspection
Those who are aware of Feminism would understand that it is not just a cozy club of women, where only conversation related to women's issues talks place. Some would even contest that it is a club, feminism is like a school with a different department, focusing on a different area of research. Liberal, Radical, Ecofeminism, Standpoint, Structural, and Black feminism are a just few schools within feminism that approach issues from different perspectives. On the one hand, the diversity within Feminism is its strength. But this can also become a challenge if not handled properly. However, in today's geopolitical climate where we see rising insecurities due to global challenges like migration, climate change, populism, inflation, and threat to women's autonomy, we need an approach that addresses these complex challenges through a contextual, incremental, and culturally based perspective. We need a global approach with local solutions that deal with both domestic and international simultaneously. Hence, Feminist Foreign Policy (FFP) is likely to play an important role in the contemporary uncertain political atmosphere, by creating a sense of solidarity, sisterhood, and inclusiveness among global citizens.
Feminist Foreign Policy
FFP is not just a foreign policy that aligns itself with selective feminist values, but a way of conducting foreign policy via diplomatic relations that respects feminist principles such as human rights, diversity, inclusive governance, non-discrimination, anti-colonialism, anti-racism, indigenous rights, climate justice, and anti-militarization. It is not just about representation, but equally about principles of equity and agency, which unfortunately is neglected in the practice of contemporary foreign policy.
But before addressing the dilemma associated with the questions, it's vital to explain one major issue that will essentially come when we talk about Foreign Policy, that is 'National Interest'. Many conversations become redundant about foreign policy when National interest comes into the picture, it is the bottom line or the only religion that states are allowed to follow. Heresy is not an option that states are privileged enough to practice in what they see as an anarchic international system. Many scholars have debunked the masculine perspective of international politics. Feminist scholar like J. Ann Tickner have argued in favor of the feminist narrative in International Relations for 'constructing an ungendered or human science of international politics which is sensitive to but goes beyond both masculine and feminine perspectives.' FFP shifts the idea of national interests by emphasizing what feminist scholar like Soumita basu states 'gender as a national interest'. This essentially brings forth the inequalities that different gender experience during conflict and war. FFP had redefined how peace, security, and power are perceived by challenging existing perspectives in foreign policy and diplomacy, such as the domination of patriarchy via skewed gender representation, and values that privileges masculinity over feminine characteristics. Focusing on positive peace, human security, and power as a social good is how feminists have challenged the status quo, at all levels; society, national, and international. This becomes possible by working closely with activists, academia, and INGO networks.
FFP in practice: Focusing on representation, resources and rights
We have seen FFP making some progress in the field of Nuclear Disarmament and Non-Proliferations which are heavily dominated by men propagating statist-discourse of Nuclear Weapon States (NWS). Scholars like Conway and Minami have argued for adopting FFP because it deconstructs the notion of masculinity like strength, violence, and aggression from the field of Nuclear security. Due to this, the process of nuclear disarmament has been seen as feminine, weak, and emasculated for the norms and ideals it upholds. FFP here helps to promote gender perspective in multilateral forums, where negotiations and discussions takes place. It focuses on the issue of nuclear disarmament by emphasizing increasing women's representation, and norms mainstreaming. Women diplomats try to influence the process, be it in the form of better negotiations, essential deals, more checks, or even creating an environment of trust. This was seen during the JCPOA deal with Iran, where women representatives were involved. One prominent example was the role of women diplomats like Wendy Sherman for the U.S., Helga Schmid, and Federica Mogherini from Europe in finalizing the JCPOA deal with Iran, adding to the work of their successor Catherine Ashton from the EU. This was a case of women trying to get the best deal to ensure sustainable peace. Furthermore, FFP also emphasizes on 'inclusion' of small states, particularly Non-Nuclear Weapons states(NNWS) and Civil society organizations(CSO) which stresses on the gendered impact of nuclear weapons, and the humanitarian perspective, influenced by feminist characteristics. A treaty like the Treaty on the Prohibition of Nuclear Weapons (TPNW) has been used by NNWS to maximize their interests at forums, for them, these forums act as a resource. Butale emphasizes that treaties such as TPNW is more gender-sensitive as compared to Nuclear Ban Treaty, NPT, and other nuclear policies. Since the TPNW entered into force on 22 January 2022, it has been ratified by 91 states, and 68 state parties. It adds to the existential nuclear disarmament regime but without the existing P5 states, and helps to delegitimize nuclear weapons through moral and political means. This is a long struggle of activists and NGOs where feminists worked together, and now through FFP, we have a renewed focus on women's representation not only in diplomatic negotiations, but even in INGOs and civil society to ensure gender equality, equity, and diversity in social and political movements. Representations among CSO has seen progress, where out of 143 CSOs, we see equal representation in 17 CSO, more female than men in 42 CSOs, and 29 CSOs with all female.
On the one hand, we have seen encouraging signs with increasing countries following FFP or adopting feminist perspectives, mainly countries from the global north, and some in the global south such as Mexico adopting FFP. However, we have also seen the pioneer of the FFP, Sweden under its right-wing government scraping FFP. There still remains many contradictions while pursuing FFP, the recent abstention of Mexico from the vote on the expulsion of Iran from Commission on the Status of Women points towards a dissonance when it comes to following the policy to the words. Challenges will rise with the current global scenario becoming more polarised, where we would see culture, and politics intermingling together both at the domestic and international level. This trend has already manifested itself on social media leading to exaggerated and accelerated clash between conservatives and feminist values, between political parties and interests groups domestically, and liberal-democratic and conservatives government across the world. Any movement across the globe now is seen threatening the stability of a regime. The revolution led by the brave women of Iran against the Hijab and supported by governments of democratic states is now seen as a symbol of destabilising countries, rather than solidarity.
The way forward
There exist some negatives within FFP that needs to be addressed to make it more acceptable without compromising its basic principles. Taking a skewed approach, essentializing gender as the category of prominence and institutionalizing this category at the center of policy and decision-making has not been marketed well. The current approach projects a reality of binaries between men and women, which essentially creates a backlash. FFP must move beyond this binary, towards greater inclusion. Unfortunately, it brings the existing problems that feminists have faced in 'Peacebuilding' with the domination of western narratives, funding, and implementation of liberal values bereft of indigenous connection. To address this FFP need to engage with local and indigenous culture's knowledge systems that give agency to local actors and stakeholders, and avoid imposing 'North's' FFP framework as a template for the Global south. FFP can work on sharing best practices, funding, and giving a platform to marginal voices at International Institutions. Mainstreaming voices in diplomacy and foreign policy that are traditionally neglected, focusing on two E's and one 'D' and 'I' should be the focus going forward; Equity, Equality, Diversity, and Intersectionality. This will help bridge the existing conversation and create a foreign policy-making process holistic and fair.
Commercial Brands as a Soft Power Tool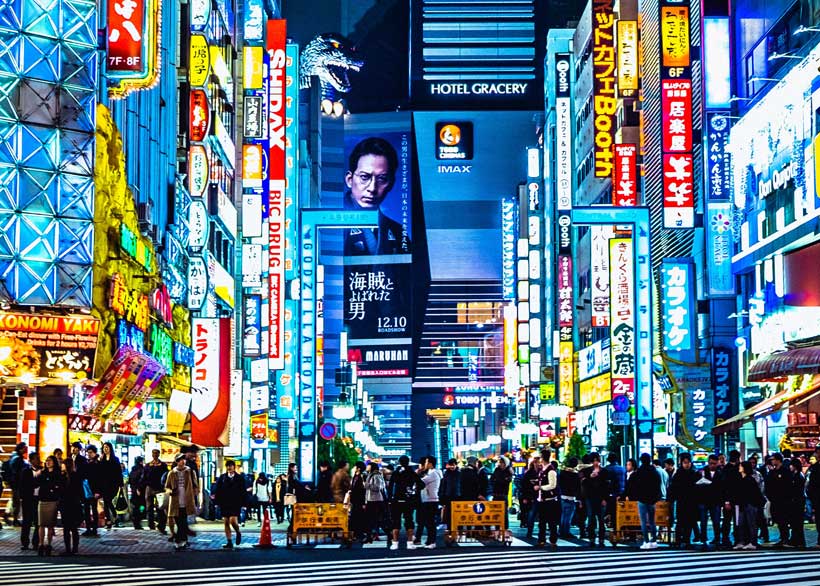 A state's international image is its main "soft power" attribute. By developing this well-known concept, countries can create prospects for national investment, and therefore wealth for their country. Nowadays, commercial brands may constitute a powerful tool in the hands of diplomats, who bet on using soft power as a means to exert their nation's ideological influence onto other states and their people.
The concept of soft power is often used today in the sphere of international relations as a public policy tool. The term was coined by American researcher Joseph Nye in 1990 in his book, "Bound to Lead: The Changing Nature of American Power". Nye claims that culture plays an important role in foreign policy, which is not surprising because while it is possible to change the economy and political course of a country, it is quite difficult to change its culture. The cultural nature of conflict is a source of global contradictions. In "The Clash of Civilizations and Remaking of the World Order", renowned political scientist Samuel Huntington concludes that the clash of civilizations will be the main cause of international confrontations based on differences in culture, religion and traditional values.
Through the concept of soft power, an "attractive" image of a secular and prosperous state is promoted in order to "tactically" influence other countries and their people. As Joseph Nye simply explained, soft power is the ability "to make others want what you want."
An engaged and educated society, advanced technology, developed infrastructure, protected cultural heritage, high level of social support for the state, and active country involvement in tackling global issues on the sustainable development agenda are the strongest elements of a country's soft power.
The commercial sector is heavily influenced by this concept, and corporations and states have the potential to control the masses through major brands as leverage.
Not Everyone Benefits from Globalization
The phenomenon that is "globalization" can also be used by some governments as an excuse to violate the sovereignty of other states. They play the "globalization" card and use it as an argument against any country that is not prepared to cooperate on an issue in their unipolar sphere of interest.
Countries interested in spreading their production without considering the national needs and values of other cultures and perceive the world as a "one featureless market", are the first to benefit from globalization and the blurring of cultural boundaries. Many countries therefore limit the impact this has on their citizens, trying to protect them from an imposed value system that wipes out historical memory and cultural identity, that is so emphatically defended by UNESCO as "living heritage". China's internet policy, "The Great Firewall of China", is a clear example of such protection measures in practice. Considering the uncomfortable technological sophistication that China has achieved for several countries, internet policy has become primarily a matter of security.
Additionally, Chinese national television focuses on broadcasting picturesque landscapes and the beauty of its great culture, encouraging the Chinese population to value nature, as well as domestic tourism, rather than simply showing endless commercials for industrial products. China is the only civilization in the world that has not interrupted its development by succumbing to other, notably Western, soft power influences. Today, China strives to carefully pass down its world-view ideas across generations, one of which being "āntǔ-zhòngqiān" (or love of homeland and unwillingness to leave it).
Almost Everyone Today is a customer
Today, the big commercial brands are geared towards a global community in which almost everyone has purchasing power. Year after year, despite a myriad of global challenges, the world population is making tremendous progress in terms of living standards.
In April 2022, the World Bank updated its global poverty estimates for 2018 (prior to the Covid-19 pandemic) on the new Poverty and Inequality Platform (PIP), showing that global poverty rates (those living below a daily income of $1.90) was 8.6%, down from 2017's 9.1%. In other words, this is equivalent to 28 million people pulled out of poverty in over two years. Comparing earlier periods, the global poverty rate fell by 4.3% between 2012 and 2018.
People today live better than have before, which means they buy more. However, the impact commercial brands play in shopper purchases goes far beyond the numbers.
Brand with a Human Face
Today we are witnessing brand humanization with 24/7 customer feedback. No longer is the aim of big trading companies to enter into a money-for-good relationship with its customers, but rather it is to gain customer loyalty and, if necessary, change political and social attitudes.
According to the American psychologist Abraham Maslow's pyramid of needs, people need to belong to a social group through which they can feel valued. Commercial brands don't miss a chance to take advantage of that.
Major sportswear companies are offering free membership to a community of brand enthusiasts, encouraging them to become a part of a global community that is recreating the future of sport. But beyond this noble goal, there is a purely commercial one: successful sales are the foundation of any company's development.
What's more important is that every major brand has digital platforms. Brand social media pages are turning into full-fledged media outlets, engaging major magazines that produce news and set the agenda for the brand. Commercial brands are trying to focus on sensitive global issues in a bid to appeal to different social groups, from exclusively female audiences to devout environmentalists.
For example, the American brand "Dove" is developing a "Self-Esteem Project" with the slogan "Stop the Beauty Test", which works with issues of self-perception and anxiety reduction that cannot but find support among today's women.
Major retail chains are creating clothing lines out of recycled plastic. Certainly, some companies are keen to contribute to the environment, but commercial brands exist on sales and by creating a line based on recycled plastic, brands mentally reinforce customers the belief that they are not just consuming a good, but saving the planet, even if the recycled plastic makes up 5% of the item; that matter takes a back seat.
Commercial Brands Polish the Soft Power of States
It is not so much the products that the big commercial brands are capturing audiences with, but rather the lifestyle; they offer comfortable terms of purchase, instant delivery and generous discounts, which is difficult for local businesses and local manufacturers to compete with, affecting the country's economy. The authentic "made in" products of a strong brand produce positive perceptions of the country and vice versa. When we buy water, food, a car, or clothes from a country, we create an association with the country where they are produced.
In this way, big brands turn the country itself into a brand, attracting investors, businessmen, and immigrants, among them promising scientists and young minds, whose work shapes the country's economy and its status as a world active leader, desirable partner, and ally.
Additionally, company websites collect user data in thematic surveys that are used to analyze the lifestyles and purchasing power levels of people in other countries in order to subsequently adapt products. Public demand influences import and export policies of states, and commercial brands play into that.
The international image of any state is the main attribute of its "soft power". The market research company "FutureBrand", a brand-transforming business, developed the "FutureBrand Country Index", which measures the "attractiveness" quotient of a country in terms of public perception, examining consumer or corporate brands through surveys and scientific data analysis techniques. The top three in 2020 are Japan, Switzerland and Norway. According to respondent country brand associations, the top performers in Japan were "Toyota" and "Uniqlo"; "Tissot", "Rolex", and "Swatch" in Switzerland; and "Neutrogena" and "Statoil" in Norway.
Country as a Brand
The UN's 2022 annual World Happiness Report, Denmark earned second place for home to the world's happiest people, with Finland taking first. Human happiness cannot be measured by quantitative methods, but Mike Wiking from Denmark founded the Happiness Research Institute, which studies people's quality of life and satisfaction with their daily lives using scientific methods. According to the Institute, governments and civil society organizations are eager to collaborate in order to apply collected data to public policy, and make the lives of their citizens better.
A few years ago, the world seemed obsessed with the Danish concept of "Hygge" (happiness in Danish), which became the basis for many business ideas for Danish decor, furniture, and clothing brands. The country even became an attractive destination for potential immigration. This is just one example of how people do not buy a product, but a lifestyle.
National Branding Can Help Developing Economies
The pandemic has particularly weakened the economies of countries with tourism as their main source of income. Turning a country into a brand can help countries with dwindling economic potential and save jobs at a time of crisis, as digital technology allows countries to create successful PR campaigns.
At the "World Conference on Tourism Cooperation and Development", organized by the World Tourism Cities Federation as part of the "China International Fair for Trade in Services" forums in September 2022, representatives from Africa and the Caribbean outlined strategies for recovering tourism after the pandemic. One successful example of country branding were the Seychelles Islands, which during lockdown created a platform with the slogan "Dream Now and Experience Later." The resource contained high-quality photos and videos introducing the country online and, once the lockdown was over, the creators invited people to visit the islands to experience the real thing.
Power Is Also Like Love
As Joseph Nye puts it, "Power is also like love, easier to experience than to define or measure, but no less real for that." Nowadays, corporations and brands boost economies and attract investment, cultivating the potential for that very soft power that countries will continue to work hard for, to attract financial flows and initiate various forms of intercultural cooperation.
When you hear about Switzerland, even if you have never been there, you get an image of a safe country with amazing natural beauty and a strong economy; a place where you can confidently keep your savings, which is why it attracted the world's wealthy elite.
However, in today's world, sanctions show quite well how fragile and politicized the commercial sector is, and the notion of a "free market" is a highly idealized concept.
From our partner RIAC