This piece is a response to Mr. Hussain Haqqani's article titled "Pakistan's Pyrrhic Victory in Afghanistan:Islamabad Will Come to Regret Aiding the Taliban's Resurgence" published in Foreign Affairs on 22 July 2021.Mr. Haqqani has been biased to hold Pakistani military establishment responsible for U.S. failure and Taliban's victory in Afghanistan. In the entire article he, does not blame America for her misadventure in Afghan territory which
Akhilesh Pillalamarri calls as the 'graveyard of empires'.Mr. Haqqani also does not highlight Indian strategic ambitions to insecure Pakistan's western border and make it unmanageable for Pakistan. Mr.Haqqani perhaps did not review the already published literature on Taliban's gains in the wake of U.S. retreat and now pointing finger at Pakistan like a street urchin.
Peter Beinart's "In Afghanistan, Trump is Poised to Re-Escalate a Hopeless War" Published in The Atlantic on 12 May,2017
Before I respond to his frail argument I would like to mention an article of Michael McKinley, "We All Los Afghanistan: Two decades of Mistakes, Misjudgments, and Collective Failure published in Foreign Affairs on 16 August,2021.I would like to remind my readers that Michael McKinley had illustrious career as an Ambassador of the United States to Afghanistan(2014-2016) as he also served as U.S. Ambassador to Brazil, Colombia, Peru and as a senior advisor to Secretary of State Mike Pompeo. The gist of his argument is that "The blame for this terrible tragedy cannot be laid at any one door." Then how could Mr. Haqqani blame Pakistan for U.S. failure in Afghanistan. It sounds quite absurd. This response to Haqqani's article has picked some of his points from whole manuscript and response to clarify facts that have either been absent or misrepresented.
Mr. Haqqani writes "Pakistan's security establishment is cheering the Taliban's recent military gains in Afghanistan. The country's hard-liners have funneled support to the Taliban for decades, and they can now envision their allies firmly ensconced in Kabul. Pakistan got what it wished for—but will come to regret it." Well! Pakistan's security establishment is deliberating like China and other regional actors that how to respond to such a situation in Afghanistan. Pakistan never wished anything contrary to the interest of the people of Afghanistan and overwhelmingly extended an extraordinary support which even is unthinkable.
If I ask Mr. Haqqani a question, "Does America let any Mexican enter in the U.S. even if there is a serious humanitarian crisis in Mexico?". The answer must be a big, fat No! Pakistan has done so decades ago and even now people of Afghanistan pin high hopes on Pakistan as a savior, international media can show massive gatherings of Afghan refugees seeking exit from Afghanistan. Pakistan has already hosted millions of Afghan refugees who were fed, clothed, educated and later granted citizenship of Pakistan. That era wreaked a great havoc in Pakistan as drugs and sectarian killings ruined the social fabric in Pakistan. But how many times Pakistan held America responsible. Instead, the U.S. lashed sanction under Pressler Amendment(1985 Originally banned most economic and military assistance to Pakistan unless the U.S. president certified, on an annual basis, that Pakistan did not possess a nuclear explosive device) and later Brown Amendment that Pakistan could not get access to U.S. military aid. Strategic allies are not treated like this as U.S. did by using carrot and stick approach.
Haqqani's point that a "Taliban takeover will leave Pakistan more vulnerable to extremism at home and potentially more isolated on the world stage." Is somewhat valid only in terms of waves of extremism otherwise as international isolation Pakistan is concerned that is not a logical argument. But organized attempts of international propaganda machinery to isolate Pakistan cannot be denied whose hub is New Delhi. Indian organized media propaganda campaigns against Pakistan have been counterproductive. U.S. did not trust Pakistan while waging war in Afghanistan and the outcome is trillion dollars, loss of servicemen and major blow to U.S. national prestige.
Pakistan stood by the U.S. in war against terrorism beyond former's capacity, hosted bases to U.S. for military operations despite intense internal pressure and also earned title of non-NATO ally. United States did not treat Pakistan like other non-NATO allies. According to the U.S. Department of State "Major Non-NATO Ally(MNNA)status is a designation under U.S. law ,that provides foreign partners with certain benefits in the areas of defense trade and security cooperation. The Major Non-NATO Ally designation is a powerful symbol of the close relationship the United States shares with those countries and demonstrates our deep respect for the friendship for the countries to which it is extended."On the other hand, the U.S. treated Pakistan like an opponent and adopted discriminatory policies towards it. The glaring example of U.S. discrimination is Indo-US civil nuclear deal and U.S. outright support for Indian candidacy by the former U.S. President Barack Obama for United Nations Security Council(UNSC) as a permanent member(with or without veto power).The U.S. launched drone strikes deep into Pakistan's territory that caused much collateral damage and public outrage. Collateral damage in drone strikes increased anti-Americanism in Pakistan.
Pakistan suffered with a direct and indirect cost of $126 billion. It is the economic cost of war that Pakistan fought to support U.S. in Afghanistan otherwise Taliban were not as major threat to Pakistan as to the U.S.
Pakistan's major military operation starting from operation Alimizan(2002) to Zarbe-Azb(2014) and Raddulfasad(2017) achieved greater success against terrorist groups and dismantled their networks, strongholds and also restored normalcy in turbulent areas. Also successfully managed gigantic challenge of internally displaced persons (IDPs).National Action Plan(NAP) helped Pakistan to address menace of terrorism through institutions as well. Statistics of terrorist incidents from 2003 to 2017 can compared with 2017 to 2021 which shows a complete eradication of terrorist networks on this side of the border unlike Afghan territory where U.S. troops did every effort to establish a so-called democratic government and train army but it proved a soap-bubble that seemed beautiful but quickly burst.
The U.S instead of appreciating such sacrifices blamed Pakistan of playing double-game rather U.S. proved an untrustworthy partner in war against terrorism. The incident of Salala incident (2011) shook Pakistan when NATO troops killed 24 soldiers of Pakistan in an unprovoked incident. No Non-NATO ally has been ever threated like this especially the one who remained a lynchpin of U.S. war against terrorism.
Haqqani's claim that "The Taliban's victory will have an equally disastrous effect on Pakistan's domestic peace and security."
Pakistan, over the two decades has learn to respond to traditional and non-traditional security threats very efficiently. Taliban may pose a threat to Pakistan if they try to export their ideology beyond border and once again engage in drug trade and transnational terrorist groups set up ties with Taliban. But contrary to the expectations of millions, Taliban after taking over Kabul announced general amnesty for the people. They also appealed for economic aid and cooperation. They provided a safe passage to Indians who wanted to leave the country. American embassy was neither attacked nor ravaged .That is a drastic change in Taliban's thinking and approach to conduct affairs of the state. The IMF has suspended economic assistance over $370 million to Afghanistan scheduled to arrive on 23 August 2021.An IMF spokesperson said it was due to "lack of clarity within the international community".
Haqqani's claim about " Pakistan's generals see the Taliban as an important partner in their competition with India. Weak civilian leaders in Islamabad, meanwhile, have acquiesced to a policy that prioritizes the elimination of real or perceived Indian influence in Afghanistan"
Such a claim must properly be analyzed that what are the ground realities. India was never desired by Afghans to be on their soil as investor or partner in reconstruction, as Afghanistan due to landlocked geography has highly been dependent upon Pakistan. If that was the case why did Indians flee from Afghanistan after the takeover as Taliban could themselves see material contribution of India on Afghanistan soil.
Mr. Haqqani forgot to highlight doomy U.S. involvement in Afghanistan to overpower Soviet troops. Taliban were partners with the U.S. when Jallauldin Haqqani met with President Regan and the latter termed him as a freedom fighter against Soviets. Reuters published a story on September 14, 2011 in which the former U.S. Congressman
Charlie Wilson, who fund-raised for the Afghan resistance, once called Jalaluddin 'goodness personified'. The warrior was held in such high esteem he visited the White House when Ronald Reagan was president." U.S. betrayal to Taliban and leaving Afghanistan without reconstruction after the war with Soviet Union enraged Taliban and they decided not to trust the U.S.
Therefore, leveling such allegations against Pakistan makes Hussain Haqqani himself a double agent who was ambassador of Pakistan in the U.S.(2008-2011) but worked for the latter's interest.
Mr. Haqqani has not mentioned any U.S. failure in Afghanistan as puppet governments that U.S. established were not true representative of Afghan People. That is why Ghani had to flee and his forces had to surrender.
Haqqani mentioned General Hamid Gul(late) and referred to 2014 television talk .Haqqani quotes : "When history will be written, it will be stated that the ISI(Inter-service intelligence) defeated the Soviet Union in Afghanistan with the help of America. Then there will be another sentence added . The ISI, with the help of America, defeated America."He, in other words acknowledges that the ISI has the potential to defeat America with American help.
This statement was cherrypicked out of context leaving whole of his talk aside just to malign Pakistan's security agencies. Pakistan has been a partner in global war against terrorism and how could it defeat world's strongest power which failed in Afghanistan due to its flawed strategy and prolonged unnecessary presence in Afghanistan without empowering Afghans. If Haqqani believes what General Gul (late) stated in 2014, then Haqqani does not have any confidence in operational capability of U.S. forces who are apparently are easy to defeat in Afghanistan.
Mr.Haqqani's point of internal dysfunction and economic challenges, and terrorist attacks on minorities in Pakistan are false and baseless. Pakistan's slow economic growth is the outcome of lending support to U.S. in war against terrorism and inviting wrath of terrorists who attacked on soft targets as well deterred investment and inflicted on Pakistan's economy. Regarding attacks on minorities in Pakistan, Indian involvement was brought to surface when Kulbhushan Yadav was caught with organized network for aiding terrorist groups to carry out terrorist activities in Pakistan.
Pakistan's constitution is the supreme law of the nation and it is Islamic in nature that no law can be formulated in direct contravention to Quran and Sunnah. The Islamic Republic of Pakistan respects religious and cultural values of other nations and similarly, it is obligatory for other nations to respect Islamic culture and values. No nation has any right to disrespect other religions and its sacred personalities. Such an act is tantamount to stoking fire in a jungle that can engulf whole area. Mr.Haqqani knows the sensitivity of the topic therefore, does not get much into it.
There is a huge difference between Islamizing curriculum or reforming curriculum according to the needs of the society. Mr. Haqqani forgot to mention his friend Mr. Modi who has launched nation-wide campaign of hatred for religious minorities and even introduced Citizenship Amendment Act(2019) that is a major blow to secular spirit and democratic values of so-called rising India. How many articles Mr. Haqqani published on plight of Kashmiris especially after the revocation of Articles 370 and 35-A of the Indian constitution? Did he raise the voice of poor Kashmiris that they were under siege in this modern age. No country spoke of their freedom of expression and freedom to move. There has been a complete media blackout and no one allowed to come out of their homes. Use of brutal force to implement unjust, unilateral policy of Modi.
Instead of appreciating Pakistan's good-offices in Taliban and-U.S. negotiations Mr. Haqqani finds fault with Pakistan's facilitation of both the parties to Agree to Doha Agreement (2020) which set the stage for U.S.-long-awaited withdrawal from Afghanistan. He quotes UN Security Council Report published in June which found that "Taliban have not broken-off ties with Al-Qaeda and that senior Al-Qaeda officials have recently been killed alongside Taliban Associates while co-located with them."
United Nations Security Council report must be very credible but it also questions U.S. presence in Afghanistan for last wo decades, making high claims of destroying high value targets, dismantling Al-Qaeda networks. Whereas the reality is the opposite, the U.S. presence strengthened Taliban and their hold on Afghanistan which caused Kabul's fall within three weeks of U.S. withdrawal.
U.S. Defense Secretary Lloyd Austin, meanwhile, has said that "al-Qaeda could reconstitute itself in Afghanistan within two years of an American withdrawal."International community collectively must ask U.S. presidents a question, what did you achieve in there? Except killing people indiscriminately. Human right organizations must dig into massive violations of human rights to unearth the truth. If Al-Qaeda still have the potential to reconstitute itself then whom were you killing in numerous operations. Regarding Mr. Haqqani's prediction about Pakistan and U.S. relationship, he contends "The two countries' relationship seems poised to become even more unreliable in the years ahead." It is not due to Taliban take over, but U.S. assertiveness about backing out of CPEC, providing air bases in Pakistan and other multiple reason.
In conclusion, Taliban came to power again because they were more powerful than their 1996 rule and had backing of their own people. It was the American government that kept lying to rest of the world about gains in Afghanistan. Regional actors are deliberating to deal with the latest and unexpected development in Afghanistan. Pakistan has been the major victim of terrorism for last two decades. Like other regional actors China, Iran, Saudi, Arabia, UAE, Pakistan is also looking into that how to engage with this political reality (Taliban) and work for preventing any crisis-like situation in Afghanistan. U.S. seems not to engage Taliban politically but that will antagonize Taliban towards the U.S. and its allies. Majority of the international media are reporting from Kabul which reflects there is a sense of security for them. A stable and economically viable Afghanistan is better for regional peace and security than an economically shattered and security-wise unstable. Therefore, it is the responsibility of great power and regional actors to extend humanitarian assistance and economic aid to avoid any resurgence of drugs and Kalashnikov culture. Transition from a puppet government to a Taliban regime is crucial for people of Afghanistan. History teaches great lessons, perhaps states don't wish to learn them.
Disclaimer: The views expressed in this article are those of author's own and do not necessarily represent or purport the organization he works for.
The failure of the great games in Afghanistan from the 19th century to the present day
Whenever great powers have tried to make Afghanistan a colony, they have always been defeated. British imperialism and its "civilising mission" towards backward (and therefore terrorist) populations – a mission equal to that of the time when Great Britain established itself as the first drug pusher to the Chinese Empire with the two opium wars of 1839-1842; 1856-1860: an action that was terrorist at the best.
The Russian Empire and its exporting the orthodox faith and the values of the Tsar towards the barbaric (and therefore terrorist) Afghans. The Soviet Union and its attempt to impose secularisation on Muslim (and therefore terrorist) Afghans in the period 1979-1991. The United States of America that thought it could create parties, democracy, Coke, miniskirts, as well as gambling and pleasure houses by bombing the Afghan terrorists tout-court.
In this article I will try to explain why Afghanistan won 4-0, and in 1919 – thanks to its rulers' wise skills – was one of the only six actual independent Asian States (Japan, Nepal, Thailand and Yemen), so that at least the barroom experts – who, by their nature, believe that History is just a fairy tale like that of Cinderella and stepmother with evil sisters – reflect on the nonsense we read and hear every day in the press and in the media.
In his book I luoghi della Storia (Rizzoli, Milan 2000), former Ambassador Sergio Romano wrote on page 196: "The Afghans spent a good part of the nineteenth century playing a diplomatic and military game with the great powers – the so-called "Great Game" – the main rule of which was to use the Russians against the Brits and the Brits against the Russians".
In the days when geopolitics was a forbidden subject and the word was forbidden, in the history textbooks of secondary schools it seemed that the United States of America and the then Union of Soviet Socialist Republics had fallen from the sky as large as they were on the atlases. I still remember that in the dialogues between professors and high school students, it was stated that the two powers could not be called colonial, since they had something messianic and redeeming in themselves (therefore anti-terrorist).
It was only thanks to western movies that the young people of the time understood how the thirteen Lutheran colonies had extended westwards into lands that we were led to believe had been inhabited by savage villains to be exterminated (hence terrorists) and by uncivilised Spaniards, as Catholics, to be defeated. Moreover, we did not dare to study Russia's expansion eastwards and southwards, at the risk that the high school students – unprepared, pure and enthusiastic – would understand that the homeland of socialism had no different assumptions from all other imperialisms.
Sometimes the students heard about the great game or, in Russian, the tournament of shadows (turniry teney). What was the great game? Today it is mostly remembered as the epic of freedom of the unconquered Afghans, but in reality its solution meant the alliance between Russia and Great Britain, which lasted at least until the eve of the Cold War. A key position that is sometimes too overlooked, and not only in scientific and classical textbooks, but also in many essays by self-proclaimed experts.
British aversion to the Russian Empire – apart from the "necessary" anti-Napoleonic alliances in the Second, Third, Fourth, Sixth and Seventh Coalitions – dated back to the 17th century and worsened considerably in the 19th century. Although Russian exports of grain, natural fibres and other agricultural crops were made to Great Britain – because the Russian landowners were well disposed to good relations with the Brits in order to better market those products abroad – there were no political improvements. The opposition came more from Great Britain than from Russia.
Tsar Nicholas I (1796-1825-55) – in the late 1830s, during his trip to Great Britain in 1842, and later in 1850-52, i.e. just before the Crimean War (1853-56) – often tried to bring about normalisation, but due to British suspicions and doubts (the Russians were considered to be terrorists) this did not occur.
What worried the Foreign Office – created in March 1782 – was Russia's fast march eastwards, southwards and south-westwards. Great Britain could feel Russian breath on it from the three sides of India. The Russian goals with regard to Turkey, the successes in Trancaucasia and the Persian goals, not to mention the colonisation of Central Asia, initiated by the aforementioned Tsar Nicholas I, and conducted vigorously by his successor Alexander II (1818-1855-81), were – for Her Britannic Majesty's diplomats and generals – a blatant and threatening intimidation of India's "pearl".
In the north-west of the Indian subcontinent the British possessions bordered on the Thar desert and on Sindh (the Indus River delta) which constituted a Muslim State under leaders residing at Haidarābād, conquered by the Brits in 1843. To the north-east of Sindh, the Punjab region had been amalgamated into a strong State by Maharaja Ranjit Singh Ji (1780-1801-39) who, as a simple Governor of Lahore (Lâhau) on behalf of the Afghan Emir, Zaman Shah Durrani (1770-93-1800-†44), had succeeded not only in becoming independent, but also in extending his power over Kashmir and Pīshāwar, creating the Sikh Empire in 1801, which was overthrown by Great Britain during the I (1845-46) and II (1848-49) Anglo-Sikh wars; the region became what is known as the Pakistani Khyber Pakhtunkhwa (the North-West Frontier Province).
Given the British expansion into the neighbouring States of Afghanistan and Persia, Russia's influence was trying to creep in; hence the Brits were paying close attention to what was happening on the border of the great Northern "neighbour".
Russia had long been aiming to make its way to India through Western Turkestan, but that steppe region was inhabited by the Kyrgyz in the north-east and the Turks (Turkmen) in the south-west.
After unsuccessful attempts at peaceful penetration, the Russian Governor of Orenburg, Gen. Vasilij Alekseevič Perovskij (1794-1857), prepared an expedition against Chiva: it involved crossing about a thousand kilometres of desert and was thought to be easier to make during the winter. The expedition left from Orenburg in November 1839, but the cold killed so many men and camels that the Commander had to give up the venture and turn back (spring 1840). For a long time, the Russians did not attempt any more military infiltrations there.
In Persia, instead, Russian influence was strongly felt: Tsar Alexander II pushed the Shah, Naser al-Din Qajar (1831-48-96), to undertake an enterprise against the city of Herāt (which dominated the passage from Persia and Western Turkestan into India): it had detached itself from Afghanistan and had been a separate State since 1824. The Persian expedition began in the autumn of 1837: Herāt resisted strenuously, so much so that in the summer of 1838 the Shah had to renounce the siege and accept Britain's mediation for peace with the sovereign of that city. That diplomatic move was therefore also detrimental to the influence of St. Petersburg. Even the first relations established by Russia with the Emir of Afghanistan did not lead to any result.
In those years, Russia was busy quelling the insurrections of the mountain populations in the Caucasus, where the exploits of the alleged Italian sheikh, Mansur Ushurma (Giambattista Boetti, 1743-98), in the service of the Chechen cause, still echoed.
Through two treaties concluded with Persia (1828) and Turkey (1829), Russia had become the master of the region; however, it found an obstinate resistance from the local populations that still persists today.
The First Anglo-Afghan War (1839-42) was one of the most important military conflicts of the great game and one of the worst British defeats in the region. The Brits had started an expedition to Afghanistan to overthrow Emir Dost Mohammad (1793-1826-39, 42-63), the first of the Barakzai dynasty, and replace him with the last of the Durrani dynasty, Ayub Shah (17??-1819-23, †37), who had been dethroned in 1823, but he renounced. Not wanting to cross the Sikh country in order not to arouse mistrust among the Sikhs, the British entered Baluchistan, occupied the capital (Qalat), then penetrated into Afghanistan and advanced without encountering serious resistance as far as Kabul, where on August 7, 1839 they installed their own puppet, Shuja Shah (1785-1842), formerly Emir from 1803 to 1809.
Dost Mohammad was caught and sent to Calcutta. A the beginning of 1841, however, one of his sons – Sher Ali – aroused the Afghans' rebellion. The military commander, Gen. William George Keith Elphinstone (b. 1782), got permission to leave with 4,500 soldiers and 12,000 non-combatants to return to India. In the mountain passes near Kabul, however, the expedition was taken by surprise and annihilated (January 1842). The commander died as prisoner of the Afghans (on April 23).
The Brits obviously wanted revenge: they sent other troops that, in September of the same year, reconquered Kabul: this time the Brits – intimidated – did not deem it advisable to remain there. Convinced they had reaffirmed a certain prestige, they withdrew and, since the Emir they protected had died on April 5, 1842, they agreed – helplessly – to Dost Mohammad's return to the throne. He conquered Herāt forever for Afghanistan.
Russia did not just stand by and watch and asserted its power in the Far East. In the years 1854-58 – despite its engagement in the Crimean war: the first real act of the great game, as Britain had to defend the Ottoman Empire from Sarmatian aspirations of conquest – it had established, with a series of expeditions, its jurisdiction over the province of Amur, through the Treaty of Aigun – labelled as the unequal treaty as it was imposed on China – on May 28, 1858. Shortly afterwards the fleet arrived at Tien-Tsin (Tianjin), forced China into another treaty on June 26-27, thus obtaining the opening of ports for trade, and the permanence of a Russian embassy in Peking. Moreover, in Central Asia, Russia renewed its attempts to advance against the khanates of Buchara and Kokand (Qo'qon), and had once again led the Shah of Persia, Mozaffar ad-Din Qajar (1853-96-1907), to try again the enterprise of Herāt (1856), which had caused again the British intervention (Anglo-Persian War, 1856-57) that ended with Persia's recognition of the independence of the aforementioned city. The Anglo-Russian rivalry thus continued to be one of the essential problems of Central Asia, for the additional reason that Russia gradually expanded into West Turkestan, Buchara and Chiva between 1867 and 1873.
After the Russian conquests in West Turkestan, Dost Mohammad' son and successor, Sher Ali (1825-63-66, 68-79), came under the influence of the neighbouring power, which was trying to penetrate the area to the detriment of Britain. On July 22, 1878 St Petersburg sent a mission. The Emir repelled a similar British mission at the Khyber Pass in September 1878, thus triggering the start of the war. The Brits soon opened hostilities, invading the country with 40,000 soldiers
from three different points.
The Emir went into exile in Mazār-i-Sharīf, leaving his son Mohammad Yaqub (1849-79-80, †1914) as heir. He signed the Treaty of Gandamak on May 26, 1879 to prevent a British invasion of the rest of the country.
Once the British First Resident, the Italian Pierre Louis Napoleon Cavagnari (b. 1841) went to Kabul, he was assassinated there on September 3, 1879. British troops organised a second expedition and occupied the capital. They did not trust the Emir and raised a nephew of Dost Mohammed, Abdur Rahman (1840/44-80-1901), to power on May 31, 1880. He pledged to have no political relations except with Britain.
The former Emir, Mohammad Yaqub, took up arms and severely defeated the Brits at Maiwand on July 27, 1880, with the help of the Afghan heroine Malalai Anaa (1861-80), who rallied the Pashtun troops against the attackers. On September 1 of the same year Mohammad Yaqub was defeated and put to flight by Gen. Frederick Roberts (1832-1914) in the Battle of Kandahâr, which ended the Second Anglo-Afghan War.
This brought Afghanistan permanently under British influence, which was secured by the construction of a railway from the Indus River to the Afghan city of Kandahâr. Since the railway passed through Beluchistan, it was definitively annexed to British India. In 1880, Russia began the construction of the Transcaspian Railway, which alarmed the Brits who extended the section of their "railroad" to Herāt.
It was only with the accession to the throne of Imānullāh (1892-1919-29, †60), on February 28, 1919 (Shah from 1926), that Afghanistan took its foreign policy away from Great Britain through the Third Anglo-Afghan War (6 May-8 August 1919), by which the Afghans finally threw the Brits out of the picture (Treaty of Râwalpindî of August 8, 1919, amended on November 22, 1921).
As early as 1907, the Russian government had declared it considered Afghanistan to be outside its sphere of influence, and pledged not to send any agents there, as well as to consult the British government about its relations with that country.
Indeed, Britain soon gave up direct control of the country, given the fierce fighting spirit of its people, who had humiliated it many times, and contented itself with guarding and keeping the north-west Indian border under control.
In reality, the great game has never ended. As Spartacus Alfredo Puttini stated (La Russia di Putin sulla scacchiera, in "Eurasia", A. IX, No. 1, January-March 2012, pp. 129-147), upon his coming to power Vladimir Putin found himself grappling with a difficult legacy. Gorbachev's policy of katastroika had dealt a lethal blow to the Soviet and later Russian colossus.
Within a few years, Russia had embarked on a unilateral disarmament that led, at first, to its withdrawal from Afghanistan and then from Central and Eastern Europe. While the State was heading for collapse and the economy was being disrupted, it was the very periphery of the Soviet Union that was catching fire due to separatist movements promptly subsidised by those who – in the great game – replaced the Brits. Massive US aid to the heroic anti-Soviet patriots, who were later branded as terrorists.
In a short time the real collapse occurred and the 'new' Russia found itself geopolitically shrunken and morally and materially prostrated by the great looting made by the pro-Western oligarchs in the shadow of the Yeltsin Presidency.
To the west, the country had returned to the borders of the 17th century; to the south, it had lost Southern Caucasus and valuable Central Asia, where the new great game was soon to begin. In other words, the process of disruption would not stop, and would infect the Russian Federation itself: Chechnya had engaged in a furious war of secession that threatened to spread like wildfire to the whole of Northern Caucasus and, in the long run, called into question the very survival of the Russian State divided into autonomous entities.
This was followed by the phenomenon of "orangism" in 2003-2005 (Georgia, Ukraine, Kyrgyzstan): the various caricatures of oxymoronic "liberal" revolutions aimed at moving certain governments away from Russia's influence.
Ultimately, the central power had been undermined on all sides by the policy of Yeltsin and his clan, aimed at granting extensive autonomy to the regions of the Federation. Public property, the glue of State authority and the instrument of its concrete activity to guide and orient the nation, had been sold off. Over time, Putin put things right, and the rest is condensed into the restoration choices of the plebiscitary vote in his favour.
In the end Afghanistan also saw the US failure, which I have examined in previous articles.
The Asian sense of freedom is summed up in the expulsion of foreign aggressors from their own homelands and territories. Someone should start to understand this.
The Post-US Withdrawal Afghanistan: India, China and the 'English Diplomacy'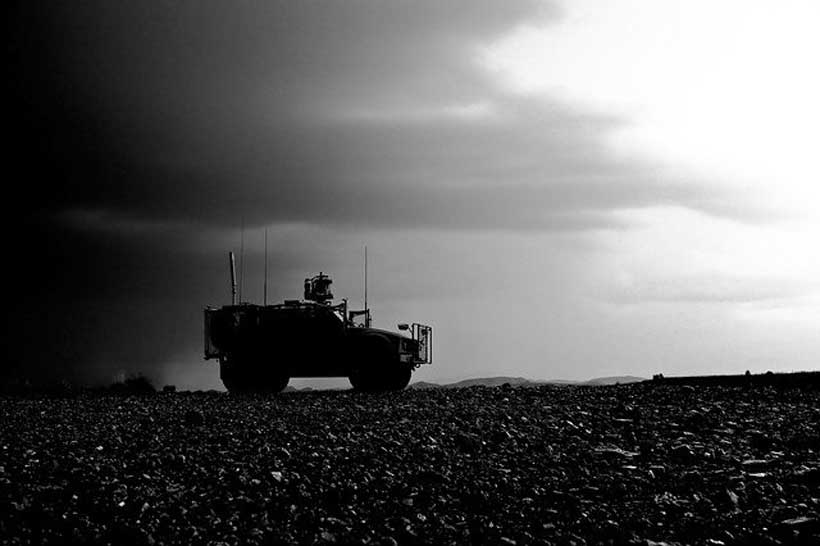 The recent developments in Afghanistan, the impatient Tri-axis and the emphatic India at SCO, with the 'English Diplomacy' at display that tends to blunt the Chinese aggressiveness in South China Sea mark a new power interplay in the world politics. It also shows why the US went for AUKUS and how it wants to focus on the Indo-Pacific.
Afghanistan has turned out to be the most incandescent point of world politics today deflecting the eyes from the South China Sea and Gaza Strip. What is more startling is the indifferent attitude United States has shown to the other stakeholders in the war torn state. While Brexit appears to have created fissure in the European Union the AUKUS effects further marginalisation of France and India against the US-British and QUAD understandings. The vacuum that US have created in Afghanistan has invited several actors willing to expand their energy access to central Asia and Afghanistan provides an important bridge in between. The TAPI economics (Turkmenistan-Afghanistan-Pakistan-India pipeline) and huge Indian investments are endangered by the Afghan security question and make it imminent for India to stay in Afghanistan as a reckoning force.
The Taliban and the Troika
While the Russo-Chinese and Pakistani engagement with the Taliban's takeover was visible the US exit has invited the wrath of other stakeholders like India, Saudi Arabia and Iran. India is significantly affected because of its huge investments of over 3 billion dollars over two decades in Afghanistan that would become target of the orthodox retrogressive Taliban regime. The government of India's stand on Afghanistan is that an 'Afghan peace process should be Afghan-led, Afghan-owned and Afghan-controlled. Any political settlement must be inclusive and should preserve the socio-economic and political gains of the past 19 years. India supports a united, democratic and sovereign Afghanistan. India is deeply concerned about the increase in violence and targeted killings in Afghanistan. India has called for an immediate and comprehensive ceasefire'(MEA).
However, the takeover by Taliban that endangers India's strategic and capital interests has made it pro-active in the state. Probably for the first time in Afghan history, India has shown aggressive tones against the militant government which may create problem for Kashmir in the longer run. The Pakistani air force's engagement over the Panjashir assault by Taliban has unravelled the larger plans of destabilisation in South Asia.
In the meantime China has unequivocally expressed its willingness, as was expected to work with Taliban. The visit of Taliban delegation, led by Abdul Ghani Baradar who also heads the office of Taliban at Doha, met with Chinese Foreign Minister Wang Yi and other officials in Tianjin, on July 28, 2021. The visit followed the Pakistani foreign minister Shah Mahmood Kureshi's visit to Beijing and unravelled how the two states have been supporting the Talibani cause. Although, China has its own perceptions about Xinjiang and Mr. Wang even told the Taliban "to draw a line" between the group and terror organisations, specifically the East Turkestan Islamic Movement (ETIM) which has carried out attacks in Xinjiang. Russia too has shown interest in Taliban and it didn't plan to evacuate its embassy at Kabul. Its foreign ministry official Zamir Kabulov said that Russia will carefully see how responsibly they (Taliban) govern the country in the near future. And based on the results, the Russian leadership will draw the necessary conclusions.
The little Indo-Russian engagements over Afghanistan have minimised the scope of cooperation over the decades now. Although, Russia has been trying to follow a balancing policy between India and Pakistan yet its leanings towards the latter is manifest from its recent policies. "The extent of Russia-Pakistan coordination broadened in 2016, as Russia, China, and Pakistan created a trilateral format to discuss stabilizing Afghanistan and counterterrorism strategy. In December 2016, Russia, China, and Pakistan held talks on combating Islamic State-Khorasan Province (ISKP), which were widely criticized in the U.S. for excluding the Afghan government." (Ramani). The deliberate neglect of Afghan government and Indian role reveals the neo-Russian policy in South Asia that de-hyphenates India and Pakistan and sees Pakistan through the lens of BRI and at the cost of North-South Corridor. The Chinese and Russian belief that by supporting Taliban they will secure security for their disturbed territories and escape from terrorism appears to be unrealistic keeping in view the Taliban's characteristics which are chameleon like i.e. political, organizational and jihadi at the same time looking for appropriate opportunities.
Is it the Post-Brexit Plan?
The Brexit ensures a better space for Britain; at least this is what Brits believe, in international politics following the future US overseas projects. However, it for sure annoys some of its serious allies with the new takes. The announcement of the AUKUS (Australia, UK, US) pact, a historic security pact in the Asia-Pacific to contain China is an important step in this direction. The Brexit and the US-withdrawal seen together mark a shift in US policy perception of Asia that aims at Asia Pacific more as compared to Central Asia. It has not only betrayed India in Afghanistan but also France through AUKUS which sees an end to its multibillion dollar deal with Australia. France now shows a stronger commitment to support India in its moves against Taliban and Pakistan's interventions.
President Macron recalled French ambassadors for consultations after the AUKUS meet that dropped France deliberately from the major maritime security deal. The French anguish is not about its absence in the deal by the Canberra, Washington and London but being an allied nation, its neglect in the secret deal. "The announcement ended a deal worth $37bn (£27bn) that France had signed with Australia in 2016 to build 12 conventional submarines. China meanwhile accused the three powers involved in the pact of having a "Cold War mentality"(Schofield 2021). It also reminds one of the Roosevelt's efforts at truncating French arms in Asia, especially in Indo-China and the consequent sequence of betrayals by the US. AUKUS also symbolises the 'English diplomacy' of the English speaking states just like the Five Eyes (FVEY), an intelligence alliance consisting of Australia, Canada, New Zealand, the United Kingdom, and the United States. Started around 1946 the member countries are parties to the multilateral UKUSA Agreement, a treaty for joint cooperation in signals intelligence. Recently there have been voices for taking India, Japan and South Korea also into its fold to strengthen the contain China job.
The Wildered QUAD
While the first ever in-person QUAD summit approaches near, the announcement of AUKUS shows haze that prevails over the US decision making. President Joe Biden, Prime Minister Narendra Modi, Australian PM Scott Morrison and Japan's Yoshihide Suga meet at the White House for the summit on September 24, 2021. This follows the virtual meet held in March 2021. How apposite it would be to declare a maritime deal at a time when the QUAD meet is about to take place with the same motives and plans, notwithstanding the fact that QUAD has a wider platform for discussion like climate change, cyberspace, pandemic and Indo-Pacific. Is there an uncertainty over the realisation of QUAD? However, AUKUS unravels the US intentions of first line preferences and second line associates in its future projects that will further marginalise its allies like France, Germany and many other states in future.
SCO
At SCO meet at Dushanbe India has unequivocally announced its view of the situation that takes Taliban as a challenge to peace and development in Afghanistan and South Asia. Prime Minister Modi remarked that the first issue is that the change of authority in Afghanistan was not inclusive and this happened without negotiation. This raises questions on the prospects of recognition of the new system. Women, minorities and different groups have not been given due representation. He also insisted on the crucial role that UN can play in Afghanistan. India's investment in the Iranian port of Chabahar and the International North-South Corridor along with TAPI are central to its argument on the recent developments in Afghanistan. Indian Foreign Minister Jaishankar had also remarked in July 2021 that the landlocked Central Asian countries can benefit immensely by connecting with the huge market of India and the future of Afghanistan cannot be its past and that the world must not let the new generation of Afghans down (Hindustan Times). The Indian message is clear and received huge support at Dushanbe and India is poised to play a greater role in Afghanistan, where the US and Russia have failed miserably.
The Internal Dynamics
The internal dynamics in Afghanistan presage a government by uncertainty in the coming months as Sirajudin Haqqani of Pak supported Haqqani network, captures Mulla Baradar, the man who settled the deal with US at Doha. It appears from the Pakistani backed government of Haqqani that Baradar has been dumped for his commitment for inclusive government expected to be pro-west against the Sino-Pakistan expectations. The US reluctance to remain engaged in the troubled region marks a shift in US foreign policy but the exclusion of its allies from Indo-Pacific plan are bound to bring new engagements in world power politics. While US dumped Afghans France and Israel appear as new hopes for Indian led moves against the undemocratic terrorist forces in Afghanistan.
Opposing Hindutava: US conference raises troubling questions
Controversy over a recent 'Dismantling Global Hindutava' conference that targeted a politically charged expression of Hindu nationalism raises questions that go far beyond the anti-Muslim discriminatory policies of Indian Prime Minister Narendra Modi's government and ruling party.
The conference and responses to it highlight a debilitating deterioration in the past two decades, especially since 9/11, of the standards of civility and etiquette that jeopardize civil, intelligent, and constructive debate and allow expressions of racist, Islamophobic and anti-Semitic attitudes to become mainstream.
Organizers of the conference that was co-sponsored by 53 American universities, including Harvard, Stanford, Princeton, Columbia, Berkeley, University of Chicago, University of Pennsylvania and Rutgers, insisted that they distinguish between Hinduism and Hindutava, Mr. Modi's notion of Hindu nationalism that enables discrimination against and attacks on India's 200 million Muslims.
The distinction failed to impress critics who accused the organizers of Hinduphobia. Some critics charged that the framing of the conference demonstrated a pervasiveness of groupthink in academia and an unwillingness to tackle similar phenomena in other major religions, particularly Islam.
The campaign against the conference appeared to have been organized predominantly by organizations in the United States with links to militant right-wing Hindu nationalist groups in India, including some with a history of violence. The conference's most militant critics threatened violence against conference speakers and their families, prompting some participants to withdraw from the event.
Opponents of political Islam noted that Western academia has not organized a similar conference about the politicization of the faith even though powerful states like the United Arab Emirates, Saudi Arabia, and Egypt have lobbied Western capitals against the Muslim Brotherhood and its Turkish and Qatari supporters with notable successes in France, Austria, Belgium and Britain.
Academia was likely to have been hesitant to tackle political Islam because Islamophobia is far more prevalent than Hinduphobia.
Moreover, perceptions of political Islam, are far more complex and convoluted. Islam is frequently conflated with political expressions and interpretations of the faith run a gamut from supremacist and conservative to more liberal and tolerant. They also lump together groups that adhere and respect the election process and ones that advocate violent jihad.
Scholars and analysts declared an end to political Islam's heyday with the military coup in Egypt in 2013 that toppled Mohammed Morsi, a Muslim Brother, who was elected president in Egypt's first and only free and fair poll. Political Islam's alleged swansong loomed even larger with this year's setbacks for two of the most moderate Islamist political parties in Tunisia and Morocco as well as hints that Turkey may restrict activities of Islamists operating in exile from Istanbul.
A more fundamental criticism of the framing of the Hindutava conference is its failure to put Hindutava in a broader context.
That context involves the undermining of the social cohesion of societies made up of collections of diverse ethnic and religious communities since Osama bin Laden's 9/11 attacks on New York and Washington.
The attacks fueled the rise of ultra-nationalism and politicized expressions of religious ultra-conservatism not only in the Hindu world but also in the worlds of other major religions.
These include politicized ultra-conservative Islam, politicized Evangelism and Buddhist nationalism. Right-wing religious nationalism in Israel, unlike Islamism and politicized Evangelism, is shaped by ultra-nationalism rather than religious ultra-conservatism.
The worlds of religious ultra-nationalism and politicized expressions of religious ultra-conservatism are often mutually reinforcing.
Scholar Cynthia Miller-Idriss's assessment of the impact of Al-Qaeda's 9/11 attacks on the United States is equally true for India or Europe.
"In the wake of the 9/11 attacks, the rise of violent jihadism reshaped American politics in ways that created fertile ground for right-wing extremism. The attacks were a gift to peddlers of xenophobia, white supremacism, and Christian nationalism: as dark-skinned Muslim foreigners bent on murdering Americans, Al-Qaeda terrorists and their ilk seemed to have stepped out of a far-right fever dream," Ms. Miller-Idriss said.
"Almost overnight, the United States and European countries abounded with precisely the fears that the far-right had been trying to stoke for decades," she added.
The comparison of politically charged militant nationalist and ultra-conservative expressions of diverse religions takes on added significance in a world that has seen the emergence of civilizationalist leaders.
Scholar Sumantra Bose attributes the rise of religious nationalism in non-Western states like Turkey and India to the fact that they never adopted the Western principle of separation of state and church.
Instead, they based their secularism on the principle of state intervention and regulation of the religious sphere. As a result, the rejection of secularism in Turkey and India fits a global trend that conflates a dominant religious identity with national identity.
Sarah Kamali, the author of a recently published book that compares militant white nationalists to militant Islamists in the United States, notes similar patterns while drawing parallels between far-right xenophobes and militant Islamists.
Militant Islamists' "sense of victimhood […] is similar to that of their White nationalist counterparts in that [it] is constructed and exploited to justify their violence… Both mutually – and exclusively – target America for the purpose of claiming the nation as theirs and theirs alone, either as a White ethno-state or as part of a global caliphate," Ms. Kamali writes.
Similarly, the Taliban defeat of a superpower energized militant Islamists, as well as proponents of Hindutava, with Islamophobic narratives spun by Mr. Modi's followers gaining new fodder with the assertion that India was being encircled by Muslim states hosting religious extremists.
"Modi is essentially helping the recruitment of…jihadist groups by taking such a hard, repressive line against the Islamic community in India, who are now being forced to see themselves being repressed," said Douglas London, the CIA's counter-terrorism chief for South and South-West Asia until 2019.