Iraq: Clock ticks on all-important elections, commitment to credibility needed
With just 46 days until Iraq goes to the polls, the UN Assistance Mission for the country (UNAMI) is stepping up its communications to inform voters about their conduct, Special Representative Jeanine Hennis-Plasschaert told the Security Council on Wednesday, stressing that it is up to the political parties themselves to refrain from attempts to distort the results.
Briefing Council members in person for the first time in over a year, Ms. Hennis-Plasschaert, who is also the head of the Mission, also called claims that UNAMI is advocating for a postponement of the elections "frankly absurd".
She urged everyone to "stick to the facts", focus on their own roles and refrain from using the United Nations as a scapegoat.
"Truth, discipline and, yes, courage, are required at this critical juncture", said the UN official
Misinformation 'risky business'
If misinformation overtakes reality, "it is not only an enormous energy-drain for those working hard for the greater good of Iraq," she cautioned. "It is also risky business."
The UNAMI chief urged media outlets to provide accurate, reliable and timely information, instead of fuelling "false perceptions to suit their backers".
Stressing that Iraq "leads and owns" the 10 October elections, she reminded that their credibility would prove essential for its future.
Elections at hand
Detailing joint efforts, Ms. Hennis-Plasschaert said that the Independent High Electoral Commission has reached "several complex milestones" while noting that UNAMI has provided technical assistance wherever it can.
She outlined that candidate lists have been finalized; a ballot lottery conducted for all 83 constituencies; ballot printing is ongoing; and all ballot papers expected in country by mid-September.
Meanwhile, polling and results management systems are being reviewed by an independent audit firm.
In parallel, she said preparations for UN monitoring are moving rapidly, with most members of the preparatory team being deployed to Baghdad "as we speak" and regional teams due on the ground in early September.
The Special Representative emphasized that the October elections have "the potential to be different" from those in 2018, and noted that that five times as many UN personnel are currently engaged as were three years earlier.
To calls for a boycott, she cautioned that "a vote not cast, is in fact a gift to those you may be opposed to."
"With the election date rapidly approaching – Iraq will have our support at every step of the way", assured the UNAMI chief.
"These elections were hard earned. And I can only emphasize the importance of credible elections for the future of Iraq's young democracy".
Deep reforms needed
Iraq is desperately in need of deep, structural reforms, which require unwavering determination, immense patience, and lots of time, according to the UN official, who urged authorities, officials, political parties and candidates not to let the Iraqi people down.
"Understand that accountability is key to restore public trust", she stressed.
Turning to the issue of missing Kuwaiti, third-country nationals and Kuwaiti property, including the national archives, Ms. Hennis-Plasschaert said that Kuwait "conclusively identified" the remains of a further 10 individuals from its list of those missing since 1991.
With a total of 30 cases of missing persons formally closed since November 2020, she expressed hope that "this important step will bring some closure to the families".
Maintenance Tips for Second-Hand Cars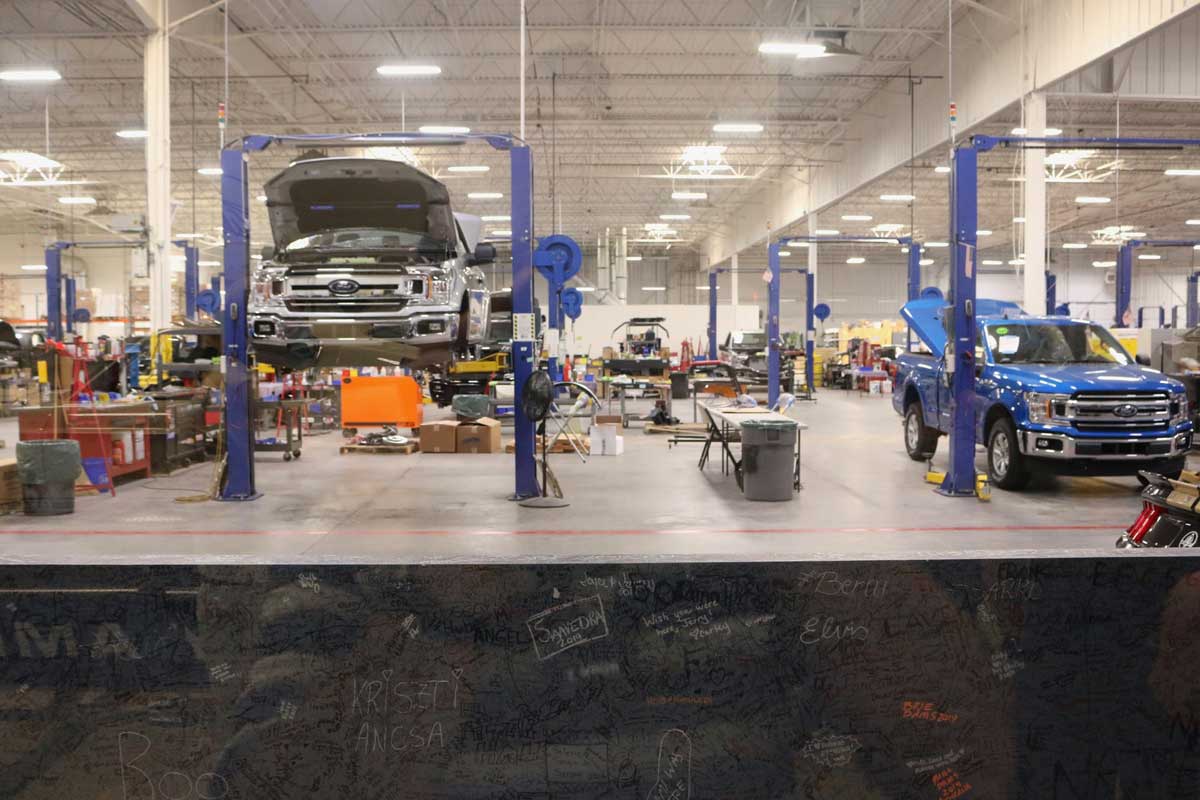 With a shortage of semiconductors continuing to plague the automotive industry, many are instead turning to the second-hand market to source a bargain on their next car purchase – resulting in a boom in second-hand car sales. Second-hand cars, while cheaper to purchase initially, can present problems quicker without proper maintenance. Here are some simple ways to maintain your second-hand vehicle.
Read the Manual and Service History
The first thing you should endeavour to do with any second-hand car purchase is to scrutinise your car's service history book and user manual. The former will give you crucial information on prior issues that have cropped up with the car, either giving you an idea of what may fail next or what not to worry about, while the latter gives you important details regarding points of maintenance on your car: where your oil pan is, where the safe anchor points for trolley jacks are, and the location of various parts of the engine.
Keep Your Oil Fresh
One key way you can ensure the longevity of your second hand vehicle's engine is to learn how to replace its engine oil, and to replace its engine oil regularly. The oil cleans and lubricates the engine, preventing debris from clogging moving parts and causing wear. Over time, the oil becomes dirty with this debris, and can eventually pose a threat to the engine's safe running itself. New oil ensures the engine stays clean, and keeps it running for longer.
Keep a Regular Service Schedule
As with any vehicle, taking your second-hand car in for regular appointments with a mechanic can keep on top of potential problems before they cause more issues; booking a car service online makes managing your car's service schedule easy, and can make sure that your car remains healthy and well-maintained thanks to regular check-ups via a professional pair of eyes. Regular servicing can also reduce the potential incurred costs from failed MOTs.
Clean Your Interior
Keeping your car's interior clean might seem like a relatively insignificant task with regard to your car's overall maintenance, however taking car of the surfaces and fabrics in your car can increase their lifespan, reducing the need for potential re-upholstery and preserving your personal comfort while driving. Regularly vacuuming footwell mats and seat cushions can stave off wear and tear, while regularly cleaning and polishing trim can preserve their condition.
Drive Safely
Lastly, but by no means least, your driving habits can have a profound effect on the life span of your vehicle. Those who drive fast and brake hard are sure to encounter more issues quicker than those who adopt safe driving techniques and approach the road with a sense of calm. Simple things like coasting into corners and accelerating at a steady pace can ensure your brakes, suspension and engine live their longest possible life, giving you a great run with your new second-hand vehicle.
Bringing dry land in the Sahel back to life
Millions of hectares of farmland are lost to the desert each year in Africa's Sahel region, but the UN Food and Agriculture Organization (FAO) is showing that traditional knowledge, combined with the latest technology, can turn arid ground back into fertile soil.
Those trying to grow crops in the Sahel region are often faced with poor soil, erratic rainfail and long periods of drought. However, the introduction of a state-of-the art heavy digger, the Delfino plough, is proving to be, literally, a breakthrough.
As part of its Action Against Desertification (AAD) programme, the FAO has brought the Delfino to four countries in the Sahel region – Burkina Faso, Niger, Nigeria and Senegal – to cut through impacted, bone-dry soil to a depth of more than half a metre.
The Delfino plough is extremely efficient: one hundred farmers digging irrigation ditches by hand can cover a hectare a day, but when the Delfino is hooked to a tractor, it can cover 15 to 20 hectares in a day.
Once an area is ploughed, the seeds of woody and herbaceous native species are then sown directly, and inoculated seedlings planted. These species are very resilient and work well in degraded land, providing vegetation cover and improving the productivity of previously barren lands.
In Burkina Faso and Niger, the target number of hectares for immediate restoration has already been met and extended thanks to the Delfino plough. In Nigeria and Senegal, it is working to scale up the restoration of degraded land.
Farming seen through a half-moon lens
This technology, whilst impressive, is proving to be successful because it is being used in tandem with traditional farming techniques.
"In the end the Delfino is just a plough. A very good and suitable plough, but a plough all the same," says Moctar Sacande, Coordinator of FAO's Action Against Desertification programme. "It is when we use it appropriately and in consultation and cooperation that we see such progress."
The half-moon is a traditional Sahel planting method which creates contours to stop rainwater runoff, improving water infiltration and keeping the soil moist for longer. This creates favourable micro-climate conditions allowing seeds and seedlings to flourish.
The Delfino creates large half-moon catchments ready for planting seeds and seedlings, boosting rainwater harvesting tenfold and making soil more permeable for planting than the traditional – and backbreaking – method of digging by hand.
"The whole community is involved and has benefitted from fodder crops such as hay as high as their knees within just two years", says Mr. Sacande. "They can feed their livestock and sell the surplus, and move on to gathering products such as edible fruits, natural oils for soaps, wild honey and plants for traditional medicine".
Women taking the lead
According to Nora Berrahmouni, who was FAO's Senior Forestry Officer for the African Regional Office when the Delfino was deployed, the plough will also reduce the burden on women.
"The season for the very hard work of hand-digging the half-moon irrigation dams comes when the men of the community have had to move with the animals. So, the work falls on the women," says Ms. Berrahmouni.
Because the Delfino plough significantly speeds up the ploughing process and reduces the physical labour needed, it gives women extra time to manage their multitude of other tasks.
The project also aims to boost women's participation in local land restoration on a bigger scale, offering them leadership roles through the village committees that plan the work of restoring land. Under the AAD programme, each site selected for restoration is encouraged to set up a village committee to manage the resources, so as to take ownership right from the beginning.
"Many women are running the local village committees which organise these activities and they are telling us they feel more empowered and respected," offers Mr. Sacande.
Respecting local knowledge and traditional skills is another key to success. Communities have long understood that half-moon dams are the best way of harvesting rainwater for the long dry season. The mighty Delfino is just making the job more efficient and less physically demanding.
Millions of hectares lost to the desert, forests under threat
And it is urgent that progress is made. Land loss is a driver of many other problems such as hunger, poverty, unemployment, forced migration, conflict and an increased risk of extreme weather events related to climate change.
In Burkina Faso, for example, a third of the landscape is degraded. This means that over nine million hectares of land, once used for agriculture, is no longer viable for farming.
It is projected that degradation will continue to expand at 360 000 hectares per year. If the situation is not reversed, forests are at risk of being cleared to make way for productive agricultural land.
Africa is currently losing four million hectares of forest every year for this reason, yet has more than 700 million hectares of degraded land viable for restoration. By bringing degraded land back to life, farmers do not have to clear additional forest land to turn into cropland for Africa's rising population and growing food demands.
When Mr. Sacande talks about restoring land in Africa, the passion in his voice is evident. "Restoring degraded land back to productive good health is a huge opportunity for Africa. It brings big social and economic benefits to rural farming communities," he says. "It's a bulwark against climate change and it brings technology to enhance traditional knowledge."
A version of this story first appeared on the FAO website.
How UNEP is helping education systems go green
The world is facing a three-pronged environmental crisis of climate change, nature and biodiversity loss, and pollution and waste. To turn around the planet's fortunes, the participation of young people will be key, says Sam Barratt, Head of the United Nations Environment Programme (UNEP) Youth, Education and Advocacy Unit.
Ahead of the International Day of Education on 24 January, we spoke to Barratt about the role of young people in reviving the natural world and what UNEP is doing to enlist their support.
Lots of different players are involved in youth education. What is UNEP's mandate?
Sam Barratt (SB): The UN Educational, Scientific and Cultural Organization (UNESCO) is the lead on education in the UN system. But here at UNEP, we work closely with them, focusing on non-formal education and higher education. This mandate allows us to work with major global partners and networks that can reach millions to bring environmental issues into the curriculum of schools, on to university campuses, into massive games, such as Subway Surfers, or even into Scout and Girl Guide badge curricula. It's a huge opportunity to shift norms and reach billions of youth, both inside and outside the classroom.
Collaborating with universities to promote sustainable development seems to be a key aspect of UNEP's education work. Is that right?
SB: Yes, it's huge as universities produce the leaders of tomorrow. Our approach is to see how universities can be Petri dishes to shift the habits of students. In September 2020, UNEP launched The Little Book of Green Nudges in 136 campuses around the world. It's a quick guide composed of 40 nudges to spark sustainable behaviour among students and staff.
In 2021 we launched UNEP's Sustainable University Framework, which seeks to define what it means to be a sustainable university and lays out a pathway to becoming one, and the Global Guidance for Education on Green Jobs. These initiatives are designed to give the higher education community, employers and youth organizations the tools to prepare students to participate in a green transition.
And in October 2021, UNEP worked with Times Higher Education to organize the inaugural Climate Impact Forum at which Times Higher Education launched its new data-led report, The Race to Net Zero. It presented how well higher education institutions across the globe are performing when it comes to reducing their own greenhouse gas emissions and transitioning to net zero. So far 1,086 universities from 68 countries, representing over 10 million students, made commitments to reach net-zero emissions by 2050.
What are you doing to support developing countries?
SB: There are already lots of networks in Europe and North America, but we want to focus on emerging economies. Given this, we've launched the Africa Green University and Youth Education Network hosted by the Hassan II International Centre for Environmental Training in Morocco. The network is growing and now includes 22 universities from eight African countries. With the support of the TERI School of Advanced Studies, we talked to stakeholders who agreed that there is a need to establish an India Green University Network. The plan is for this network to be built up and officially launched in 2022.
Any initiatives specifically on the climate front?
SB: Yes. We've provided early support for initiatives such as Count Us In, a campaign that aims to inspire 1 billion people to take simple, impactful actions which will directly reduce carbon dioxideemissions, accelerate the uptake of climate solutions and challenge leaders to act boldly to deliver global systems change.
Hundreds of millions of young people play video games. How is UNEP working with the video gaming industry to promote environmental awareness?
SB: UNEP facilitates the Playing for the Planet Alliance, which is an initiative in support of the video gaming industry to use their influence, reach, and creativity to address some of the world's biggest environmental challenges. Gaming companies in the alliance have made commitments ranging from integrating green activations in games to reducing their emissions. Since the Playing for the Planet Alliance was launched in 2019, 60 per cent of its members have made a commitment to become net zero or carbon negative by 2030. On top of that, the second annual Green Game Jam welcomed 30 (game) studios with a combined reach of 1 billion players.
UNEP's GEO-6 for Youth report shows how youth have the power to bring about transformative change for the environment. How is UNEP getting youth to help tackle the scourge of single-use plastics?
SB: The Tide Turners Plastic Challenge Badge seeks to support the World Organization of the Scout Movement, the World Associations of Girl Guides and Scouts, Junior Achievement and university students to take action to reduce single-use plastic in their lives. Since February 2019, more than 470,000 young people have started the badge in over 32 countries in Africa, Asia and the Caribbean. Thanks to financial support from the United Kingdom government this work will continue in 2022.
UNEP and partners launched "Earth School" in April 2020 in response to school closures in the wake of the pandemic. In just three weeks, it reached nearly 1 million students. How did you come up with such an idea?
SB: We saw that many pupils, parents and teachers were struggling with COVID-19 so we wanted to try and do something different. Earth School was built with educators and over 40 partners and shows what can happen when a big idea is run by many. It's the biggest online learning initiative in UNEP's history and is available for free on TED-Ed's website.