"Happy are those who know that behind all speeches are still the unspeakable lies…."-Rainer Maria Rilke, Possibility of Being
Rilke, the Dionysian poet, is generally associated with dense philosophical matters of "being" (in German, "Existenzphilosophie"), but he also acknowledged "the unspeakable lies" of politics. From one historical epoch to the next, the grievous particulars of such lies vary from moment to moment and place to place. Nonetheless, the generality of their core meanings is overriding, and remains conspicuously and unshakably constant.
Generality, as we may learn from refined analytic philosophy, is important. In science, inter alia, it represents an essential trait of all serious meaning
There is more. Were he alive today, Rilke would likely observe, among other things, that war and peace are merely transient reflections of assorted untruths.[1] What we see mirrored in the daily news reports on Afghanistan, therefore, are "just" the latest human struggles for primacy (individual and collective), belonging and life-everlasting. In essence, it is these timeless struggles for power, membership and immortality[2] that best define the deeper and more consequential meanings of Afghanistan.
For the moment, public attention is being focused elsewhere. As usual, the key questions being asked are superficial. These questions concern narrowly partisan disagreements on presidential decision-making or policy-making error. Though it is reasonable in any democracy that the citizenry be offered an informed opportunity to allocate legal competences and responsibilities, it is also necessary that this body politic look for and elucidate variously deeper meanings.
In Afghanistan, the "political" matter at hand, it is noteworthy that although "we have been to this movie before," there still exist certain core commonalities. These commonalities are meaningfully relevant to wider truths, Now, they warrant disciplined theoretical study.
"Theories," observed another German poet, Novalis, "are nets. Only he who casts, will catch."[3]
More than anything else, Afghanistan demands more coherent and comprehensive theorizing. To begin, the ongoing crisis in that beleaguered country has deeper import than what is currently being suggested by "experts." Afghanistan represents much more than "just" another current catastrophe. It offers an opportunity to discover what "really" ails this imperiled planet; that is, to identify those still-remediable factors[4] that are most patently and durably causal.
Afghanistan has many "sides." It is both microcosm (war;[5] religious conflict; crimes of war;[6] irrational prejudices; bitter rancor) and macrocosm (the individual human being: non-rational; death-fearing; anti-intellectual;[7] superstitious; self-destructive). Taken together, these bewilderingly intersecting elements can easily become synergistic. Here, by definition, the "whole" of combining elements will be greater than the sum of all separate "parts." Further, this entirety will become substantially greater if scholars and policy-makers can quickly learn to approach this current Afghanistan crisis as metaphor.
Big questions will have to be answered. "Why do entire nation-states put themselves in harm's way again and again, sometimes (increasingly) in the path of existential harms"? "Why do countries that may finally access the tangible benefits of science and education insistently fall back upon myth, ignorance and civilizational regression?" "Why do peoples continue to prefer certain exterminatory paths in national and international affairs to the always available mechanisms of international law[8] and humane peacemaking?"
These questions ought not be disregarded as "collateral damage" of day-to-day US foreign policy. In The Law of Nations (1758), classical Swiss jurist Emmerich de Vattel observes: "The first general law, which is to be found in the very end of the society of Nations, is that each Nation should contribute as far as it can to the happiness and advancement of other Nations."[9] Though a "general law," this imperative is routinely swept under the rug. Why?
Though tangible and current policy issues are most urgent, Afghanistan is best approached as metaphor for the longer term. It should be studied accordingly.
Afghanistan can provide scholars and policy-makers with a real-world and real-time "laboratory." What this laboratory can reveal to us is a visceral and plausibly overriding human death fear. Wherever we might choose to look on this earth, such primal terror splits all human civilizations into "us" and "them," into adversarial camps of individuals who can wittingly discover in the systematic slaughter of certain "others"[10] the key to their own personal immortality.
From time immemorial, this has been an incomparably tragic discovery. To recall a clarifying lyric by Bob Dylan, what matters most to individual human beings and nation-states is to have "God on our side." [11]
There is more. Unless we finally take concrete steps to implement an organic planetary civilization – one based on the immutably central truth of human "oneness" – there will be no civilizations at all. The time-urgent imperative of this portent is magnified by our species' steady "advances" in the creation of mega-weapons and infrastructures.[12] Augmenting this "progress," some major states are now committing themselves to nuclear deterrent strategies based not "only" on threats of "assured destruction,"[13] but upon recognizable capacities for nuclear war fighting.[14]
Let us be candid; in such matters, planet earth is still at the beginning. Until now, in such primal matters, we humans have consistently managed to miss what is most important. Nonetheless, the central truth here is simple: There exists a latent but determinative "oneness" to all world politics.[15]
There is more. Human beings often fear solitude or "aloneness" more than anything else on earth, sometimes even more than death. Amid the palpably impending chaos that is stampeding across Afghanistan, already-suffering individuals will still offer unswerving loyalties to the corrosive claims of "tribe." Always, everywhere, people desperate "to belong" subordinate themselves to various predatory expectations of nation, class and (above all) faith.
In Afghanistan and other places, such subordination may carry with it belligerent celebrations of "martyrdom." The veneer of all human civilization remains razor thin. As will likely be revealed again in Afghanistan, swaths of loyal "members" are prepared to support ancient practices of "sacrifice." Significantly, such atavistic dedication lies at the heart of both war and terrorism.
To survive on this human-imperiled planet, we may learn from Afghanistan. Most fundamentally, all must sincerely seek to survive together, and to rediscover individual lives that are detached from patterned obligations "to belong." It is only after such an indispensable rediscovery has become widespread that humanity could plausibly hope to reconstruct world politics on a sound basis. In the end, we must give birth to a witting foundation of global interdependence and human "oneness."
Unrealistic? Of course. But "in the end," as we may learn from Italian film director Federico Fellini, "The visionary is the only realist."
In The Decline of the West, a modern classic first published during World War I, Oswald Spengler commented: "`I believe'" is the great word against metaphysical fear, and at the same time it is an avowal of love.'" The correct visionary would finally accept that suffocating conflicts of life on earth can never be undone by improving global economies, building larger and larger missiles, fashioning or abrogating international treaties, replacing one sordid regime with another or "spreading democracy."
These traditional "remedies" would be insufficient for good reason: The planet as a whole will still remain on its unswervingly lethal trajectory of belligerent nationalism and tribal conflict.[16] To wit, reminds French Jesuit thinker Pierre Teilhard de Chardin in The Phenomenon of Man: "The egocentric ideal of a future reserved for those who have managed to attain egoistically the extremity of `everyone for himself' is false and against nature." Still, throughout history, what is perfectly obvious to calculations of human Reason has been undermined by more insistent claims of anti-Reason.[17]
Before the tortuous drama is all over, humankind will need to take much more seriously that global survival requires escape from the eternally contentious spirit of competitive tribes. The likelihood of meeting such a daunting requirement of human "oneness" is portentously low, but foreign policies (e.g. America in Afghanistan) can no longer be constructed according to outdated assumptions of power politics. Finally, aware that the entire system of world politics displays the same fragility as an individual life – that is, the irremediable fragility of not being immortal – an extraordinary shudder should run through "powerful" states. Even if the Afghanistan crisis should end more quickly and successfully than was first expected, it will inevitably be revealed as just another lethal milestone on the open road to species self-destruction,
A concluding thought dawns. A shared theology will be indispensable to human survival, but this belief-system cannot be just another chanted affirmation of superior divinity. Whether we presently believe that a transcendental supreme being created a cosmos or a chaos,[18] ultimate survival responsibilities will be humankind's alone. "In the end," warns Goethe succinctly in Faust, "we must depend upon creatures of our own making."[19]
For the moment, it is less important that we agree on the preferred nature of such "creatures" than that we share a sincere commitment to the "world order" process.[20] Whatever else we might find generally agreeable or disagreeable, one fact will remain incontestable: Everything depends upon the individual human being, the "microcosm." No nation or society can ever be better than the sum total of its constituent "souls." Expressed differently, but not wholly without optimism, Carl G Jung has summed it all up with enviable candor and simplicity: "Every civilization is the sum total of individual souls in need of redemption."[21]
As a long-delayed beginning, nothing more needs to be said. After Afghanistan, we may also learn from the poet Rilke that those who can lead in variously needed directions will be "those who know that behind all speeches are still the unspeakable lies." Though not easy to make as a practical political argument in the United States (at the 2016 Republican national convention, "Duck Dynasty" was the presidential candidate's "keynote speaker"), this basic knowledge could represent an indispensable sort of understanding.
"Unspeakable lies" can never be a proper foundation of human governance.
---
[1] Plato's theory, offered in the fourth century B.C.E, explains politics as an unstable realm formed by lies, half-truths and distorted reflections. In contrast to the stable realm of immaterial Forms, a realm from which all knowledge must be derived, the political realm is dominated by always-multiplying uncertainties of the sensible world. At the basis of Plato's political theory is a physical-mental analogy that establishes correlations between head, heart and abdomen, and the human virtues of intelligence, courage and moderation.
[2] Prima facie, there can never be any greater power in world politics than power over death. See, by this author, Louis René Beres, at Horasis (Zurich): https://horasis.org/realpolitik-and-power-over-death-unceasing-delusions-of-world-politics/
[3] This citation is used by philosopher of science Karl R. Popper as the epigraph to his classic text, The Logic of Scientific Discovery (1959). At the same time, we cannot be allowed to forget that theoretical fruitfulness must always be achieved at some more-or-less tangible costs of "dehumanization." Goethe reminds in Urfaust, the original Faust fragment: "All theory, dear friend, is grey, And the golden tree of life is green." Translated here by the author, from the German: "Grau, theurer Freund, ist alle Theorie, Und grun des Lebens goldner Baum."
[4] In fairness, of course, all determinations of what is "remediable" must be inherently subjective and problematic.
[5] Under international law, the question of whether or not a condition of war actually exists between states is often left unclear. Traditionally, a "formal" war was said to exist only after a state had issued a formal declaration of war. The Hague Convention III codified this position in 1907. This Convention provided that hostilities must not commence without "previous and explicit warning" in the form of a declaration of war or an ultimatum. See Hague Convention III on the Opening of Hostilities, Oct. 18, 1907, art. 1, 36 Stat. 2277, 205 Consol. T.S. 263. Presently, a declaration of war could be tantamount to a declaration of criminality because international law prohibits "aggression." See Treaty Providing for the Renunciation of War as an Instrument of National Policy, Aug. 27, 1948, art. 1, 46 Stat. 2343, 94 L.N.T.S. 57 (also called Pact of Paris or Kellogg-Briand Pact); Nuremberg Judgment, 1 I.M.T. Trial of the Major War Criminals 171 (1947), portions reprinted in Burns H. Weston, et. al., INTERNATIONAL LAW AND WORLD ORDER 148, 159 (1980); U.N. Charter, art. 2(4). A state may compromise its own legal position by announcing formal declarations of war. It follows that a state of belligerency may exist without formal declarations, but only if there exists an armed conflict between two or more states and/or at least one of these states considers itself "at war."
[6] The law of war, the rules of jus in bello, comprise: (1) laws on weapons; (2) laws on warfare; and (3) humanitarian rules. Codified primarily at The Hague and Geneva Conventions, these rules attempt to bring discrimination, proportionality and military necessity into all belligerent calculations. Evidence for the rule of proportionality can also be found in the International Covenant on Civil and Political Rights (1966) at Art. 4. Similarly, the American Convention on Human Rights allows at Art. 27(1) such derogations "in time of war, public danger or other emergency which threaten the independence or security of a party" on "condition of proportionality." In essence, the military principle of proportionality requires that the amount of destruction permitted must be proportionate to the importance of the objective. In contrast, the political principle of proportionality states "a war cannot be just unless the evil that can reasonably be expected to ensure from the war is less than the evil that can reasonably be expected to ensue if the war is not fought." See Douglas P. Lackey, THE ETHICS OF WAR AND PEACE, 40 (1989). modified only by a subsequent norm of general international law having the same character." See: Vienna Convention on the Law of Treaties, Done at Vienna, May 23, 1969. Entered into force, Jan. 27, 1980. U.N. Doc. A/CONF. 39/27 at 289 (1969), 1155 U.N.T.S. 331, reprinted in 8 I.L.M. 679 (1969).
[7] Notes French poet Guillaume Apollinaire, "It must not be forgotten that it is perhaps more dangerous for a nation to allow itself to be conquered intellectually than by arms." See his The New Spirit and the Poets (1917).
[8] The obligations of international law are also generally binding obligations of US law. In the words of Mr. Justice Gray, delivering judgment of the US Supreme Court in Paquete Habana (1900): "International law is part of our law, and must be ascertained and administered by the courts of justice of appropriate jurisdiction…." (175 U.S. 677(1900)) See also: Opinion in Tel-Oren vs. Libyan Arab Republic (726 F. 2d 774 (1984)).The specific incorporation of treaty law into US municipal law is expressly codified at Art. 6 of the US Constitution, the so-called "Supremacy Clause."
[9] The same point is made in William Blackstone's Commentaries on the Laws of England – a work of incomparable importance to the creation of US law. The first volume of Blackstone's Commentaries appeared in 1765, the fourth in 1769. An American edition of the full work was printed in Philadelphia in 1771-72
[10] One form such slaughter can take is genocide. Still, neither international law nor US law specifically advises any particular penalties or sanctions for states that choose not to prevent or punish genocide committed by others. All states, most notably the "major powers" belonging to the UN Security Council, are bound, among other things, by the peremptory obligation (defined at Article 26 of the Vienna Convention on the Law of Treaties) known as pacta sunt servanda, to act in continuous "good faith." This pacta sunt servanda obligation is itself derived from an even more basic norm of world law commonly known as "mutual assistance." This civilizing norm was famously identified within the classical interstices of international jurisprudence, most notably by eighteenth-century Swiss legal scholar, Emmerich de Vattel, in The Law of Nations (1758).
[11]See, Louis René Beres,, at Horasis (Zurich): https://horasis.org/an-ironic-juxtaposition-global-security-and-human-mortality/
[12] The Devil in George Bernard Shaw's Man and Superman observes: "Man's heart is in his weapons….in the arts of death he outdoes Nature herself…. when he goes out to slay, he carries a marvel of mechanism's that lets loose at the touch of his finger all the hidden molecular energies." Interestingly, Shaw warned of these "hidden molecular energies" before the start of the Nuclear Age.
[13] Pakistan is an example familiar to this author. See Pakistan Ministry of Defense, review of nuclear strategy works by Professor Louis René Beres: https://defence.pk/pdf/threads/surviving-amid-chaos-israels-nuclear-strategy.452097/
[14] On probable consequences of nuclear war fighting by this author, see: Louis René Beres, Surviving Amid Chaos: Israel's Nuclear Strategy (Rowman & Littlefield, 2016; 2nd. ed., 2018); Louis René Beres, Apocalypse: Nuclear Catastrophe in World Politics (Chicago: University of Chicago Press, 1980); Louis René Beres, Mimicking Sisyphus: America's Countervailing Nuclear Strategy (Lexington MA: Lexington Books, 1983); Louis René Beres, Reason and Realpolitik: US Foreign Policy and World Order (Lexington MA; Lexington Books, 1984); and Louis René Beres, ed., Security or Armageddon: Israel's Nuclear Strategy (Lexington MA: Lexington Books, 1986).
[15]We may learn from Epictetus, the ancient Greek Stoic philosopher: "You are a citizen of the universe." A still-broader idea of human "oneness" followed the death of Alexander in 322 BCE; with it came a coinciding doctrine of "universality" or interconnectedness. By the Middle Ages, this political and social doctrine had fused with the notion of a respublica Christiana, a worldwide Christian commonwealth, and Thomas, John of Salisbury and Dante were looking upon Europe as a single and unified Christian community. Below the level of God and his heavenly host, all the realm of humanity was to be considered as one. This is because all the world had been created for the same single and incontestable purpose; that is, to provide secular background for the necessary drama of human salvation. Here, only in its relationship to the universe itself, was the world considered as a part rather than a whole. Says Dante in De Monarchia: "The whole human race is a whole with reference to certain parts, and, with reference to another whole, it is a part. For it is a whole with reference to particular kingdoms and nations, as we have shown; and it is a part with reference to the whole universe, which is evident without argument." Today, the idea of human "oneness" can and should be fully justified/explained in more purely historical/philosophic terms.
[16] Regarding this trajectory, we will require certain antecedent modifications of Realpolitik or power politics. In his posthumously published Lecture on Politics (1896), German historian Heinrich von Treitschke observed: "Individual man sees in his own country the realization of his earthly immortality." Earlier, German philosopher Georg Friedrich Hegel opined, in his Philosophy of Right (1820), that the state represents "the march of God in the world." The "deification" of Realpolitik, a transformation from mere principle of action to a sacred end in itself, drew its originating strength from the doctrine of sovereignty advanced in the sixteenth and seventeenth centuries. Initially conceived as a principle of internal order, this doctrine underwent a specific metamorphosis, whence it became the formal or justifying rationale for international anarchy – that is, for the still present global "state of nature." First established by Jean Bodin as a juristic concept in De Republica (1576), sovereignty came to be regarded as a power absolute and above the law. Understood in terms of modern international relations, this doctrine encouraged the notion that states lie above and beyond any form of legal regulation in their interactions with each other.
[17] See especially Karl Jaspers, Reason and Anti-Reason in our Time (1952). Jaspers also probed these core issues more specifically in his modern classic, The Question of German Guilt (1947).
[18]Thomas Hobbes' seventeenth century Leviathan may still offer us an elucidating vision of chaos in world politics. During such chaos, which is a "time of War," says the English philosopher in Chapter XIII ("Of the Natural Condition of Mankind, as concerning their Felicity, and Misery."): "… every man is Enemy to every man… and where the life of man is solitary, poor, nasty, brutish, and short." At the actual time of writing Leviathan, Hobbes believed that the condition of "nature" in world politics was less chaotic than that same condition extant among individual human beings. This was because of what he had called the "dreadful equality" of individual humans in nature concerning the ability to kill others. But this once-relevant differentiation has effectively disappeared with the continuing manufacture and spread of nuclear weapons, a spread that could soon be exacerbated even further by the ongoing dissolution of Afghanistan.
[19] In the language of world politics, such creatures must, at minimum, be rational. Today, in pertinent analytic studies, rationality and irrationality have taken on very precise meanings. A state is presumed to be rational to the extent that its leadership always values national survival more highly than any other conceivable preference or combination of preferences. An irrational state is one that does not always display such a markedly specific preference ordering. On pragmatic or operational grounds, however, ascertaining whether a particular state adversary is actually rational or irrational would be a sorely difficult task.
[20] The term "world order" has its contemporary origins in a scholarly movement begun at the Yale Law School in the mid- and late 1960s, and later "adopted" by the Politics Department at Princeton University in 1967-68. The present author was an early member of the Princeton-based World Order Models Project, and wrote several of the early books and articles in this once still-emergent academic genre.
[21] See Carl G. Jung, The Undiscovered Self (1957).
The Taliban-Afghanistan Dilemmas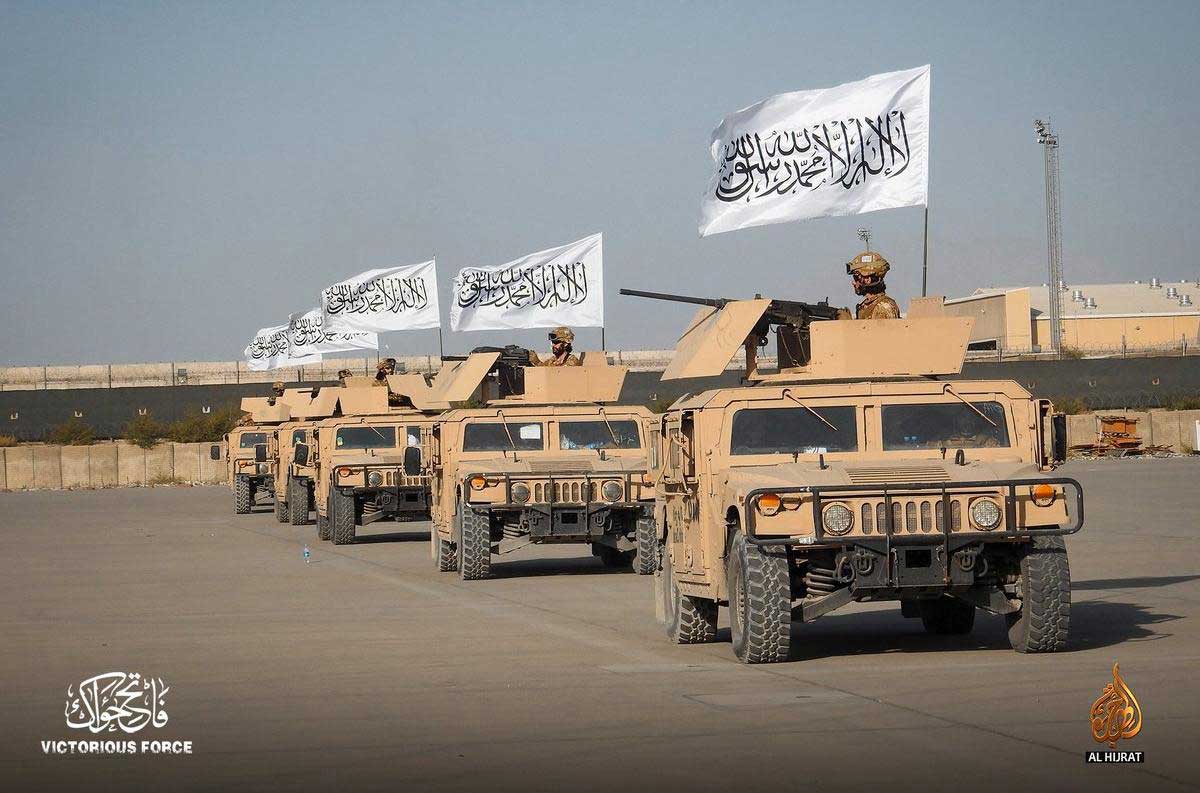 The Blitzkrieg winning back of Afghanistan by the Taliban with the concomitant US pullout established Taliban 2.0 in Kabul. But this has created a number of dilemmas for the stakeholding states. The latter include Afghanistan's immediate neighbours, viz. Iran in the west, Turkmenistan, Uzbekistan and Tajikistan in the north, China in the northeast and Pakistan to the east. Russia is also affected since it considers former Central Asian Soviet republics like Tajikistan and Uzbekistan as its backyard and since Moscow has its own share of extremist-secessionist problems in Chechnya. It is also worried about Islamic fundamentalism spreading to its Muslim population concentrated around its major cities and the Caucasus.
The dilemmas are as follows:
I. If the US-led withholding of economic aid and international recognition continues in essence, then conditions– as it is they are bad enough in Afghanistan—will further deteriorate. This will lead to greater hunger, unemployment and all-round economic deprivation of the masses. Such dystopia will generate more refugees in droves as well as terrorists who will spill out to seek greener pastures beyond the country's borders.
Such condition will in turn mean a life-threatening headache for not only Afghanistan's immediate neighbours like Iran, Turkmenistan, Uzbekistan, Tajikistan, China and Pakistan but also for more distant lands. The liberal democracies of Europe. Germany, France, Italy, the UK and others have already had their share of refugees—and terrorists—when waves from an unsettled Syria hit them way back in 2015. Chancellor Angela Merkel even decided to act magnanimously and opened Germany's doors to a million fleeing the civil war in Syria. Such acceptance of refugees from Asia and Africa in Europe, however, boosted right-wing parties like the Alternative for Germany (AfD) and other movements throughout that continent. As a result the easy cross-border movements within the European Union came to be partly restricted in order to keep unwanted refugees out. Calls went out for hardening the external borders of the EU against more refugee invasion. The EU also made arrangements with Turkey to absorb and manage the refugee onrush in exchange for fat amounts of the Euro.
The prospects of a second such wave of refugees desperate not only to escape the clutches of the medieval Taliban but to find a promising future and remarkably better living conditions in the advanced lands of Europe are giving nightmares to the governments of the latter countries.
There seems to be a growing consensus among many in the international community that not only purely humanitarian but also larger economic aid to the Taliban-run Afghanistan should be extended—and without delay, if only to keep a lid on refugees—and terrorists—spilling across the borders. Islamabad apparently scored a remarkable 'victory' over New Delhi when its protégé Taliban replaced the pro-Indian Ghani government. Nevertheless, it is worried about the spillover into its territory across the Durand Line to its west. Pakistan, hence, leads this school of thought most vociferously[i]. It fenced its border with Afghanistan to a significant extent in anticipation of more refugees pouring in. It has been joined in the chorus by Russia, the EU, China, and others. China, for instance, has emphasized the need for releasing funds to Afghanistan at its talks with the G-20 on 23 September.[ii] However, no such stipulation is seen in the Shanghai Cooperation Organization (SCO) declaration released at the Tajik capital Dushanbe on 17 September, though the document mentions explicitly the need for an "inclusive" government that includes the left-out minorities. India's presence at the meet may have prevented the inclusion of a funds-release clause.
II. But even if the US unfreezes the $9.25 billion Afghan assets under its control, and allows the IMF and the World Bank to make available other funds and assets to the funds-starved Taliban's Kabul, a major problem will still linger. This is the question of 'inclusive' government, which the Taliban had promised among other things in its February 2020 agreement with the USA at Doha. The composition of the current Taliban government shows the mighty influence of the hardliners within the Taliban, elements like the Haqqani network and the secretive hardcore Kandahar Shura—as opposed to the seemingly more moderate Pakistan-based Quetta Shura. The Prime Minister of Taliban 2.0, Mullah Mohammad Hassan Akhund, is on a UN-designated blacklist; its Interior Minister, Sirajuddin Haqqani, is on the top of the FBI's most-wanted list with a multi-million dollars reward hanging over his head.
Although the Taliban did not officially take a formal position, a member of the new government in Kabul has also defied calls from Pakistani Prime Minister Imran Khan and from other quarters for forming a more 'inclusive' government. That would mean more Tajiks, Uzbeks, Hazaras and women holding important positions in the government, a phenomenon markedly absent in the current governmental setup dominated by male Pashtuns. The Taliban member shot back that the current government was as much 'inclusive' as it was possible to make and that the Taliban did not care for others to dictate to it what kind of government would suit Afghanistan.
If Taliban 2.0 remains essentially as it is today, with the minorities ignored, this would still create unrest and insurgency in the country. A civil war in the not too distant a future cannot be ruled out. This is the reason that even Pakistan, which certainly would not like to see its protégé Taliban's power diluted, keeps harping on the 'inclusive' clause along with Russia and others.
A civil war will not be confined within the boundaries of Afghanistan but will attract intervention by neighbouring states and other more distant stakeholders like the USA. Tajikistan will continue to back the Tajiks living astride its southern border with Afghanistan. Uzbekistan will do the same with the Afghan Uzbeks. Shia Iran will stand up for the Shia Hazaras while the Western world will, in general, wish to see 'human rights' and especially 'women's rights' given full leeway. The Chinese seemed to have cut a deal. They would extend economic aid to Kabul in exchange for assurances that no terrorism or separatism would go out of Afghan territory.
But Taliban 2.0, despite its smooth assurances at Doha and elsewhere, shows no signs of stretching significantly from its understanding of the Sharia law, which it said it wished to uphold as a framework within which all these rights would be respected. There are reports that the US is in talks with Russia seeking a base on Russian territory or again in Tajikistan for its future 'over-the-horizon' operations in Afghanistan, starting with monitoring purposes.
In sum, while option I, outlined above, promises an immediate disaster for South Asia and even beyond, option II holds out only marginally better prospects. It still has the Damocles' sword of the probability of a civil war hanging over the head. The ideal solution would be to widen the Taliban 2.0 government to include the deprived minorities with an eye on keeping an effective lid on social instability. But the prospects for such a solution seem far-fetched, given the apparent domination of the hardliners in Taliban 2.0 and the long-standing animosity between the northern non-Pashtun Afghans and the Pashtun Taliban.. Also, the attacks by other extremist groups like the Islamic State-Khorasan (IS-K), al Qaeda, and the Pakistani Taliban (TTP) and so on will unlikely cease, even if option II is fully implemented. These extra-Taliban extremist groups will only encourage the radical elements within the Taliban to opt for more aggressive actions, both within and outside Afghanistan's borders.
The future in and around Afghanistan looks grim indeed.
---
[i] Incidentally, the Pashtuns living on both sides of the British-drawn Durand Line of 1893 do not recognise it, and that includes the Taliban)
[ii] Reid Standish report, gandhara.org of rfe/rl.org, 27 September 2021, accessed 14 October 2021, 09.07 Indian Standard Time (IST)… All times henceforth are in IST.
How India utilised the AFSPA to suppress freedom movements?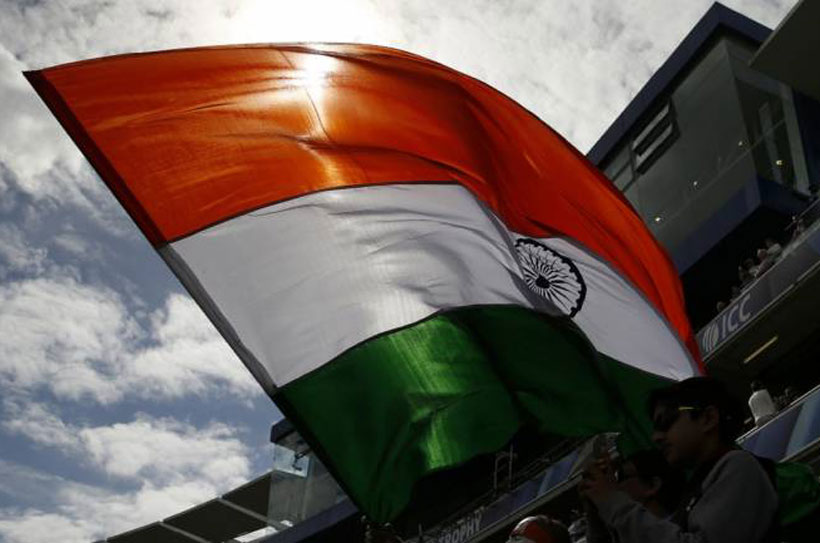 The freedom movements in the volatile north-eastern state of India predate the Partition. The Englishman realised importance of the North East as it could provide a corridor to the Japanese in World War II. India applied the Armed forces Special Powers Act first to the north eastern states of Assam and Manipur, a cauldron of unrest. The act was amended in 1972 to extend to all the seven states in the north eastern region of India. The states affected by the draconian law included Assam. Manipur, Tripura, Meghalaya, Arunachal Pradesh, Mizoram and Nagaland, also known as the seven sisters. The forces brutally applied the AFSPA to the states. It ignored outcry by people against has mounting incidents of arbitrary detention, torture, rape and looting. Indian government continued to extend the initial period for imposition of the law ad infinitum sometimes with ex post facto notifications. Its pleas were without AFSPA all the north eastern states will secede from India.
Gunpoint diplomacy
A large part of the original region that constitutes the seven states of the republic of India had strong political, economic and socio-cultural links with South East Asia. The great Hindu and Muslim empires that reigned over the Indian subcontinent never extended east of the Brahmaputra River. The British colonists were the first to repress freedom movements. . In the early nineteenth century they moved in to check Burmese expansion into today's Manipur and Assam. The British, with the help of the then Manipur king, Gambhir Singh, crushed the Burmese imperialist dream and the treaty of Yandabo was signed in 1828. Under this treaty Assam became a part of British India and the British continued to influence the political affairs of the region.
The resentment against the Englishman led to the bloody Anglo-Manipuri Conflict of 1891. The British were subdued by the fighting spirit of the local people. So, they preferred not to administer directly but only through the King.
During the Second World War, the Japanese tried to enter the Indian sub continent through this narrow corridor. But back home when Hiroshima and Nagasaki were A-bombed they retreated from the Imphal and Kohima fronts.
A buffer zone
Before leaving India, the British pondered over many proposals for post-Partition of India. The local people were however never consulted. Finally the British divided the region such that some parts went to Pakistan but the lion's share to India.
Over the years local democratic movements erupted as the people aspired to a new social and political order. One important example is a strong popular democratic movement against feudalism and colonialism in Manipur, led by Hijam Irabot Singh.
The treacherous annexation of Manipur
The post-Partition India reconstituted the kingdom of Manipur as a constitutional monarchy by passing the Manipur Constitution Act 1947. Elections were held under the new constitution. A legislative assembly was formed. In 1949 V.P Menon, a seminar representative of Government of India, invited the king to a meeting on the pretext of discussing the deteriorating law and order situation in the state in Shillong. Upon his arrival, the king was forced to sign under duress. The agreement was never ratified in the Manipur legislative Assembly. Rather, the Assembly was dissolved and Manipur was kept under the charge of a Chief Commissioner. There were strong protests but using violent and brutal repression the Government of India suppressed the democratic movement in Manipur and has continued applying the same methods ever since.
Colonisation of Nagaland
The inhabitants of the Naga Hills, sprawling across Indo-Burmese border, formed Naga National Council (NNC) aspiring for a common homeland and self governance. During 1929, the NNC petitioned the Simon Commission for independence. The Commission was examining the feasibility of future of self governance of India.
The Naga leaders forcefully articulated the demand of self governance once the British pulled out of India. Gandhi publicly announced that Nagas had every right to be independent. Under the Hydari Agreement signed between NNC and British administration, Nagaland was granted protected status for ten years, after which the Nagas would decide whether they should stay in the Indian union or not. However, shortly after the British withdrew, the new Indian rulers colonized Nagaland and claimed it to be Indian Territory.
The Naga National Council proclaimed Nagaland's independence in retaliation, and the Indian authorities arrested the Naga leaders. The AFSPA was used to violently suppress the democratic aspirations of the people of North East. In 1975, some Naga leaders held talks with the Government of India which resulted in the Shillong Agreement. Democratic forces of Nagaland smelt a rat in this deceptive agreement and rallied the people for national liberation of Nagas. One of the organizations which articulated the democratic demand of Naga people is National Socialist Council of Nagaland (NSCN).
Mizoram
Mizo National front was a phenomenal product of a famine. In the Lushai Hills of Assam in the early sixties a famine broke out. A relief team requested for help from the Government of India. But there was little help. The relief team organised themselves into the Mizo National front (MNF) to liberate themselves from the neo-colonial occupation of India. Against the democratic aspirations of the people Indian army moved in. The rebellion was so strong, that the Indian air force had to bomb the villagers. The armed forces compelled people to leave their homes. This devastated the structure of Mizo society. In 1986, the Mizo Accord was signed between MNF and Government of India. This accord was as deceptive as the Shillong Accord made with the Nagas earlier. To promote dominance by high caste Hindus, India clubbed poor non-feudal ethnic groups with Adivasis, cheating them in the name of scheduled tribes and in the process forcing them to be marginalized and stigmatized by the upper caste ruling elites of India.
Gradually it became the neocolonial hinterland for exploitation by the Indian state, where local industries were made worthless and now the people are entirely dependent on goods and businesses owned predominantly by those from the Indo-Gangetic plains. The new Indian unscrupulous businesses pull the economic strings of this region.
Tripura
In Tripura the indigenous population has been reduced to a mere 25% of the total population of the state because of large scale immigration from the North east and Bangladesh.
A series of repressive laws were passed by the Government of India in order to deal with this rising National liberation aspiration of the people of North east. In 1953 the Assam maintenance of Public Order (Autonomous District) Regulation Act was passed. It was applicable to the then Naga Hills and Tuensang districts. It empowered the Governor to impose collective fines, prohibit public meetings, and detain anybody without a warrant. Indian atrocities from 1980 onwards include: the massacres of civilians at Heirangoi thong (Manipur) in 1984, at RIMS Manipur in 1995, at Malom (Manipur) in 2000; the horror of army torture and violence on civilians during operation Blue bird (Manipur) in 1987 and operation Rhino (Assam) in 1991. Indiscriminate firing on civilians by armed forces personnel when their own vehicle burst in the town of Kohina (Nagaland) in March 1995, the shelling and destruction of the town of Makokchung (Nagaland) in 1994, the enforced disappearances of Loken and Lokendro (Manipur) in 1996, and the rape of Miss N Sanjita (who subsequently committed suicide) (Manipur) in 2003.
Concluding remark
After the Partition, India emerged as the new-colonial power. The North East still yeans for freedom.
The myth of "shared values"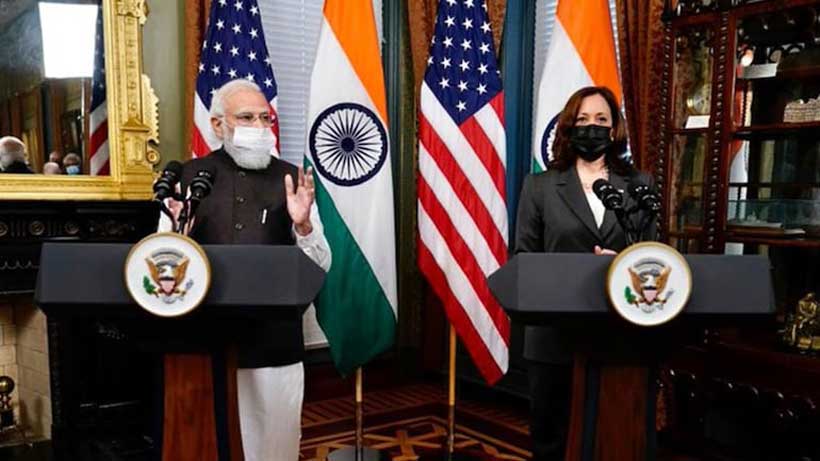 The Indian prime minister's visit to the USA underlines a paradigm shift in the United States' policy: a shift from Europe to Asia. The shift is dictated by India's constant pressure on the US to do its part of the quid pro quo for India's joining the Quad, a conglomerate to corner China. Like the USA, India also is embarrassed at the fall of Kabul. India wants that the Taliban would shut their eyes to the reign of terror in the occupied Kashmir. In its disappointment, the USA, like a rueful baby, is doing everything on India's bidding to further isolate Pakistan.
Still the portents are that not everything is hunky-dory with Indo-US relations. The US wants India to cancel its deal to purchase the S-400 air defence system from Russia. The US has given India a muffled message that unless the deal is cancelled India may face sanctions. India is hopeful of getting a waiver.After all, India became a member of the nuclear club without signing the Non-Proliferation Treaty. India has been a recipient of the US favours in the past also.  In July 2003 India turned down the US request to provide 17,000 troops to shore up America's war in Iraq. Then, India under prime minister Manmohan Singh also refused to support any US attempts to isolate or topple the Iran government. Manmohan wished Russian diplomacy on Iran's nuclear programme would succeed.The US companies have invested $ 200 billion in China. Yet, she is perceived as the number one competitor to the US. The reason is that China may surpass the US in terms of Gross Domestic Product growth in the near future.
US ennui
To Modi's chagrin, the US president Joe Biden and vice-president Kamala Harris underscored the importance of democratic values in their meetings. Biden quoted Mahatma Gandhi's message of tolerance to allude to prevailing intolerance of BJP's government, an avatar of the Rashtriya Swayamsevak Sangh. Harris stressed the need for democratic countries to "defend democratic principles and institutions. Her remarks amounted to a diplomatic nudge to the Indian leadership amid concerns about "democratic backsliding" in India (Freedom house and the Economist downgraded India).
Before Biden and Modi joined their delegations for bilateral talks, the US President had made opening remarks: "Our partnership is more than just what we do. It's about who we are…. It's rooted in our shared responsibility to uphold democratic values, our joint commitment to diversity, and it's about family ties, including four million Indian Americans who make the United States stronger every single day."
Harris said at a joint media appearance with Modi before their first in-person meeting at the White House: "As democracies around the world are under threat, it is imperative that we defend democratic principles and institutions within our respective countries and around the world, and that we maintain what we must do to strengthen democracies at home.
She had earlier openly differed on Twitter with Jaishanker when he refused to attend a meeting with the House foreign affairs committee because the US legislators had rejected his request to exclude Indian-American Congresswoman Pramila Jayapal, who had been critical of the Modi government's Kashmir policy.
"It's wrong for any foreign government to tell Congress what members are allowed in meetings on Capitol Hill," Harris had tweeted in December 2019.
Shared values
As for "tolerance", the US invasions of Iraq, Syria, Libya and Afghanistan leave no doubt about how much the US believes in what it professes.
India's democratic "tolerance"
Since British raj days, India's north east had been a simmering cauldron of freedom movements. British colonists held sway over the North East at gun point. In footsteps of the British colonists India suppressed freedom movements in the volatile North East through a slew of draconian laws. The most atrocious law applied to the region was the Armed Forces Special Powers Act 1958. It was later extended to the disputed Jammu and Kashmir state also.
The AFSPA violates the fundamental constitutional rights of right to life, liberty, freedom of speech and expression, peaceful assembly, free movement, practice of any profession, and protection against arbitrary arrest and freedom of religion, as enshrined in Articles 21, 14, 19, 22 and 25 of the Indian Constitution. AFSPA has been used in these regions to inflict thousands of deaths, custodial deaths and rape, torture, encirclement of the civilian population, combing operations, looting of private citizen's property etc. Thousands of youth have simply disappeared.
Onus of proof on the accused
The AFSPA holds an accused guilty until proven innocent. This law violates legal maxim Ei incumbit probatio qui dicit, non qui negat ("innocent until proven guilty").
A quasi-emergency
A governor of an Indian state could through a notification declare a state to be "disturbed" without consulting the state legislature. The law gives armed forces immunity from any accountability. The law is not "in aid of civil authority" but "in place of civil authority".
Powers of officers
Section 4 gives the following special powers to any commissioned officer, warrant officer or non commissioned officer of the armed forces in a disturbed area: (a) If in his opinion, it is necessary for maintenance for public order to fire even to the extent of causing death or otherwise use force against a person who is acting in contravention of an order prohibiting the assembly of five or more persons or the carrying of weapons or of things capable of being used as weapon. (b) If in his opinion, it is necessary to destroy any arms dump or fortified position, any shelter from which armed attacks are made or are likely to be made, and any structure used as training camp for armed volunteers or as a hideout for armed volunteers or as a hideout for armed gangs or absconders. (c) Arrest without warrant any person who has committed a cognizable offence and to use whatever force is necessary to affect the arrest. (d) To enter and search without warrant any premises to make an arrest or to recover any person wrongfully confined or to recover any arms, ammunition, explosive substance or suspected stolen property.
Section 2 (c) of the Act also clearly shows the close affinity between AFSPA and those laws governing the military such as the Army Act (1950). It reads, 'All other words and expressions used herein but not defined in the Air Force Act 1950, or the Army Act 1950, shall have the meaning respectively assigned to them in those Acts'.
A war against own people
The act applies toacts that are 'likely to be made' or 'about to be committed'. This presumption is characteristic of war zones. In a war situation, any officer whether he is a commissioned, junior commissioned or non-commissioned officer-leading his men in the field is the judge as well as part of the body that executes his judgments.
The AFSPA grants armed forces personnel the power to shoot to arrest, search, seize and even shoot to kill. Thus it violates the Right to Life enshrined in Article 21 of the Constitution of India which guarantees the right to life to all people. The AFSPA also violates the International Covenant on Civil and Political Rights (ICCPR). India signed the ICCPR in 1978, taking on the responsibility of securing the rights guaranteed by the Covenant to all its citizens. In particular, the Act is in contravention of Article 6 of the ICCPR guaranteeing the right to life.
Concluding remark
India is often called "the world's largest democracy" by the West. Western notion of democracy (Westminster model) is that it is government of the people (masses, not classes), for the people and by the people. In truth, Indian democracy is in name only, not in substance. The "shared values" are a ruse.