Future of Work: The Nouveau Occupationalism
Future is about technology. Technology is about saving humankind from the daily grinds. Work is about our body moving boxes now replaced by robots. Thinking is about our mind on how to figure out what to put inside such boxes and why.
Future calls for entrepreneurial mindsets. Future economies now critically need business mindedness. All such transitions require entirely different mindsets to ensure long-term freedom from cubicle and liberation from the academic mindsets. Therefore, Nouveau Occupationalism starts a new age of understanding brand new respectable occupations to lead us into the new future.
This is not new; a century ago, a whole world of horse riders became car drivers, half century ago, cowhands became data-entry and quarter century ago, everyone went mobile and now gone remote. Within the next 1000 days, the emergence of shocking brand new models of enterprise structures, new measurements of productivity, value creation and innovative performance will emerge. Extreme upper layers of high quality of mental performance, human ingenuity, entrepreneurial thinking hover over mass replication and robotization supported by new occupational lifestyles to drive the economic engine.
Governments across the world and their already mandated Ministries to foster economic growth will require special capabilities to mobilize, deploy and to differentiate the bureaucratic and accountancy mindsets. Adaptability to dramatically different out of box entrepreneurial mindsets but also require a distinct handle on global exportability on all fronts. Ignoring national mobilization of entrepreneurialism on digital platforms of exportability will be extremely difficult when micro-businesses models on ultra technology start micro manufacturing and micro-exports. Observe how they will become the only justifiable development cause and identifiable as foreign exchange suction mechanisms creating new bloodstreams of new funding resources for the nations.
Post pandemic transformations are less about changing 'saddles' to 'car-seat' they are deeply about adjustments on personal behaviors juxtaposed to occupational values; the 400 days of prolonged isolation have finally created the needed bump on the head, search on the meaning of life is now in full focus. The doom and gloom of the economy needs a fuller grasp. Observe how sectors and regions approaching sunset where leadership with blurry visions in so many countries are only casting long shadows. Across the world, this is now emerging in slow motion like a new revolution on human productivity and real value creation; it is also struggling against the weights of collapsing empires at their slow rates of decline.
"Time & Motion" studies of the last century have now morphed into
"Mind & Emotion" responses for the future.
Smart programming and innovations now increasingly overtake what once called 'work'. Therefore, once laborious and repetitive moves now eliminated, isolated and left behind as residual 'mind and emotions' in search of optimization. If only human resource managements capable to decipher and adopt "soft-power-assets- managements as an overlay on 'hard-assets-centricity" the residual of human-power is an extraordinary hidden wealth giving distinct and superior advantages to already "population-rich-nations" to expand unlimited trade in unlimited markets.
Soft power assets are the invisible assets; imagination, thinking, sense of design, creativity, risk-taking and entrepreneurialism. Today, across the world, there are easily some 100 million micro-medium or big industrial plants declared as hard assets, producing and only stacking up warehouses. Under optimized, they are too often stuck for lack of soft assets management skills and ignoring hidden raw talents. Forbidden often they are, as an example, when a bicycle-manufacturing dynasty not allowed to either think or design drones but to remain strictly focused on hard asset centricity of the existing factory floor layouts and production models.
Time and Motion: why it was so revolutionary to measure how many physical movements were required to move a unit of work from point A to B and how much time it took and why? Why efficiency driven organizations did grow and left old industries in the dust?
Mind and Emotions: why is it so critical today to realize there is nothing to move, no unit of work and no point A to B. What are in front now are the extreme complex units of work but moving in million multi-directional formats across the global automated and digital platforms in a timeless fashion. This is neither about IT, AI or VR or Ecommerce. This is about an entrepreneurial mind assembling a jigsaw puzzle.
Why hard-assets-centricity, hard work and hard-education and certification based organizational models are at serious risks against 'soft-power-assets' based smart work and global age fluidity with practical understanding are the new drivers in the seat.
Firstly, are we really liberated or just prisoners of our own mind?
When futurism is creating worklessness due to automation, business education creating mindlessness due to disconnect with global-age, while economies are raising homelessness for lack of entrepreneurial mindsets upskilling of frontline teams and political leadership performances only increasing restlessness of citizens due to disconnection with global competitiveness, suddenly, critical thinking becomes mandatory. Study Expothon strategy on Google
Occupation is an all-encompassing socio-economic and national productivity issue. It is not just about jobs, as jobs in basic economic terms are assembly line workers. This is all about discovery of hidden talents and maximization of productivity. During the industrial age, there was neither 'software' nor 'software programmers'; the terms never existed. Observe how people gravitated to brand new technologies and shined to become legends. Future is about national mobilization of midsize economy on digital platform of upskilling and exportability, study more on Google
This is also not about Artificial Intelligence or lifelong coding for each citizen. Study why Artificial Intelligence is Artificial Ignorance, and to force and expect national citizenry to code as occupation is like asking all national citizens to become Sumo Wrestlers. The art of understanding public mind of the nation is not an academic exercise dictated by Human Resources curricula, designed to contain workers obediently during bureaucratic eras, but rather entrepreneurial mindsets to liberate and allow unlimited potential in undiscovered and unearthed innovative achievements to create solid real value creation economies to ensure grass roots prosperity. New normal world is far and far away while restless citizens are already ready to march.
Post pandemic recovery will only create a Hyper-Transformative-World, the 'Mind and Emotions' optimization will save economies and advance with mobilization of entrepreneurialism as going silent, the already old broken models littered across the world. Work of the future is now in hands of Nouveau Occupationalism; where brand new occupations, titles and job descriptions redefine and match talents with tasks and make the world of human resource management try to reinvent human-productivity once again. While most mindsets are scared, only the entrepreneurial-mindsets work with all other mind-sets, study deeply and discover why?
The rest is easy
Lack of money is the root of all evils. Facts do not seize to exist because they're ignored.
Lack of money is what Pakistan is experiencing and dealing with every now and then for the major part, since it came into existence either due to incompetence of our political leaders, their corruption, fighting wars of someone else or due to lack of long-term vision. Pakistan is currently in the middle of a turmoil trying to recover from devastating floods of 2022, facing the after effects of the withdrawal of USA from Afghanistan in the form of resurgence of terrorism, dealing with the political chaos created by the politicians who claim to be leaders of the state. Another yet most important, severe and devastating challenge that Pakistan is facing is its economic downfall. In one sense the lack of money is the root cause of all the problems mentioned above except the political chaos.
The economy of Pakistan, like a battle-hardened warrior has built resilience battling several challenges over the course of seventy years and is trained to survive but the recent political turmoil and the difficulty caused by nature (Floods), the burden of debts repayment, the threat of resurgence of terrorism and international indicators pointing towards an economic recession in 2023 has almost crushed the backbone of Pakistan's economy.
World bank has recently released its latest report forecasting Pakistan's Gross domestic product (GDP) to grow at only 1.7% for the fiscal year (FY) 2023 that is less than the half of what it predicted to during last June (4%). It has also predicted a near to recession economic situation of the world economy characterized with high inflation, increasing interest rates and the circumstances caused by the Russian Invasion of Ukraine.
Pakistan must reportedly payback 73$ Billion in the next three years till the end of FY2025 and central bank of the country also known as State Bank of Pakistan currently has Foreign exchange reserves of about only 5.6$ billion. This debt repayment is the key challenge for Pakistan's economic survival and other challenges such as ever-increasing inflation, high interest rate, the growing unemployment, the decrease in imports are all byproducts of the main challenge. The threat of a possible default is becoming evident and is looming over fiscal horizon.
Monsoon on Steroids, a phenomenon directly linked with climate change played havoc with Pakistan. These floods added a profound risk to the country's economic outlook. The country lost infrastructure worth of billions of dollars and floods effected 33$ million people and 1700 people lost their lives. According to Ministry of Planning and development of Pakistan, Pakistan has faed the loses of more than an estimation of 10$ billion. The catastrophe of floods also played with agroeconomics as crops were destroyed causing destruction of agriculture sector which makes up to 24% of country's GDP. A comprehensive recovery policy is needed and with the helped promised by international community at Geneva, government has passed one hurdle but to make the sustainable recovery abundance of resources, capacity and transparency is needed.
The policy uncertainty has been a major cause in creating a mistrust among investors and has almost ceased foreign direct investment in Pakistan. This policy uncertainty is due to lack of will of national leaders to take tough decisions. For Example, former prime minister of Pakistan rolled out of International Monetary Fund's (IMF) program fearing his ousting and to gain public support he reduced prices of commodities such as Petrol & Gas and took country almost on the verge of default.
The policy uncertainty is caused by Political uncertainty which in turn lead towards economic uncertainty. Economic stability can only be achieved by political stability and there's no other way around. Political stability can be achieved through free and fair elections and elimination of the role of establishment in political process of Pakistan. And if a government takes long-term policy goals into account while formulating a policy rather than short-term goals to gain public support and trying to keep hold on the reins of Government. The selfish politicians have to play selfless and put Pakistan's benefit before their own benefit to get Pakistan out of this political and economic turmoil.
The only solution in sight for Pakistan is to carry on with the 6$ billion IMF program and to try for rescheduling of depts repayment as it owes more than 70$ billion to be paid by the end of 2025 that is currently not possible. Another step from international community can also help Pakistan that is if a country makes an investment of 10-20$ billion directly rather than in the form of loans as happened in CPEC. Moreover, help from rich friendly Muslim countries can also provide an array of hope for Pakistan.
But these steps won't address the clear underlying malaise of the economy and the fact that something fundamentally will need to change, in terms of how much the economy produces versus how much it spends, to avoid default down the road. But none of Pakistan's political parties seem to have the political will or ability to bring about such change. Priorities needs to be shifted from personal interest of political elite to national interest. They must be ready to sacrifice their political image and interest for the greater good and to save the country from default down the road.
From unidimensional to 3D: the contours of the post-Bretton Woods world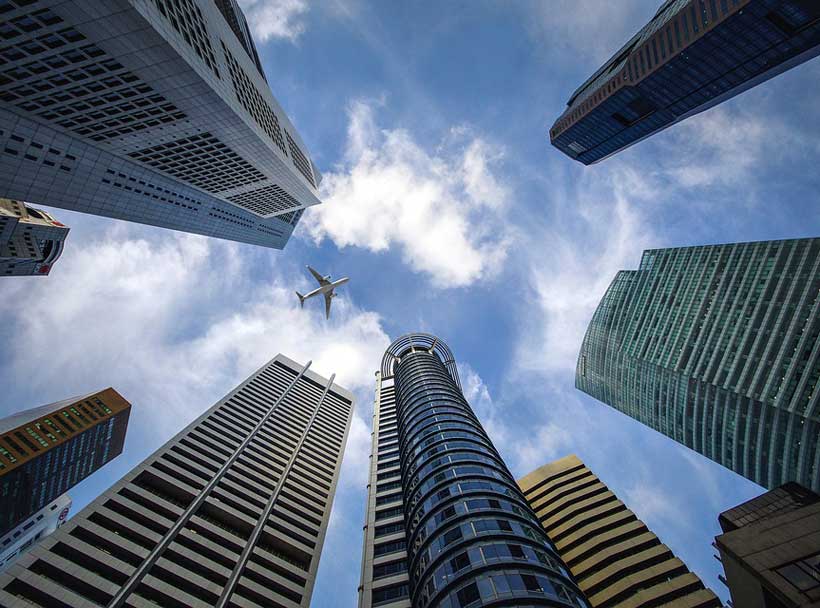 The start of the year 2023 was marked by a series of statements coming from representatives of BRICS countries concerning plans to create new currencies. In particular, Brazil's President Lula called for the creation of common currencies among BRICS and MERCOSUR countries, while Russia's Foreign Minister Sergey Lavrov stated that the creation of the BRICS common currency would feature in the discussions at the BRICS summit to be held in South Africa this year. And even as a lot of these changes in the international monetary system will take time, the vector of this transformation is becoming increasingly clear. The new international monetary system will be increasingly geared towards the creation of new regional currencies that will aspire to take on a global reserve status alongside the current pantheon of the select currencies of advanced economies. A multi-regional international monetary system in which the key regions of the developing world form their regional currencies may offer greater optionality to the global financial markets and will reduce the dependency on the few select reserve currencies.
A fragmented global financial system consisting almost exclusively of national currencies leaves scope for excessive dependency on the currency of the dominant economy. This in turn creates sizeable vulnerabilities in the form of a "moral hazard" and "too big to fail" considerations – the debt ceiling in the US is duly elevated to avoid default, while the "exorbitant privilege" of the US dollar as the global reserve currency is feeding "moral hazard" patterns in the form of greater fiscal profligacy and the emergence of related theories such as MMT.
As stated in the recent IMF report, "despite the weaknesses of the current reserve system (the "New Triffin dilemma") any significant shifts away from the status quo are only possible if and when there are viable alternatives to the dominant currencies."[1] . This recognition by the Fund of the fundamental weakness of the current monetary system (while conditional on the emergence of alternatives) is an important testament to the rising doubts regarding the "infallibility" of the current monetary system. One way to look at some these deficiencies is to realize that high inflation in advanced economies is currently undermining the value of these countries' state debt – the ratio of US state debt to GDP by the end of 2022 declined by nearly 9% of GDP compared to Q1 2021 on the back of an inflated (due to price growth) nominal GDP. This depreciation in the value of US public debt is adversely affecting the reserve holdings of those countries that have opted to invest heavily in US dollar-denominated assets. At the same time, along with the inflation-related reduction in the debt-to-GDP ratio the nominal stock of US debt continued to grow and forced repetitive increases in the US debt ceiling over the past years. This time around in 2023 the risk of a US default due to the fragilities in the balance of power in US legislature came as yet another scare to emerging markets and a reminder of the perils of high dependency on one sole center of "gravity" in the global economy.
To overcome this high dependency and the fragmentation of the currency space in the Global South developing countries can form larger currency blocks – whether regional (as in the case of the proposed currency for MERCOSUR economies) or transregional (as is the case with the proposed R5 BRICS currency basket). This process of aggregation in currency unions across the Global South if continued may lead eventually to the formation of currencies with sufficient economic weight in terms of the underlying GDP and reserve size of members to merit their inclusion into the group of global reserve currencies.
The international monetary system formed on the basis of macro-regional currency unions will present greater opportunities for advancing new candidates for the position of global reserve currencies. Across the Global South there may be at least three regional currencies with sufficient economic weight to be potentially included into the set of global reserve currencies:
A Latin America common reserve currency
An African common reserve currency
An Asian common reserve currency
The Latin American track has already been promulgated by Lula da Silva in Brazil. In Africa the formation of the AfCFTA as well as the rising global prominence of the African Union (likely to become a full-fledged member of the G20 in the coming years) bode well for gradually moving towards greater coordination in the economic policies of not only the national economies of the African continent, but also its regional integration and currency arrangements. In Asia, several proposals have already been unveiled in the past several years, including the possible creation of a Pan-Asian single currency as well as a common currency for the members of the Shanghai Cooperation Organization.
All these regional currencies have the potential to carry enough economic weight and scale in the form of their respective integrated regional blocks to enable them to attain the global reserve currency status. The potential for regional currencies to become integral parts of the global financial system is expanded by the optionality in the modalities of regional currencies/regional agreements in the monetary sphere that may include:
Regional baskets
Regional currencies that replace existing national currencies
Regional swap lines
Digital regional currencies/currency baskets
Regional accounting units
The new currencies, whether regional or trans-regional, will need an anchor or a reference point, a role that has thus far been primarily filled by the US dollar and the euro. The rise of China as the main trading partner of the economies of the Global South implies that it may be time for the developing economies to change the reference point away from the dollar and the euro towards the yuan and/or the BRICS reserve currency (in which the yuan would likely take a sizeable share). In particular, those developing economies with fixed/pegged exchange rate regimes could consider the possibility to shift towards pegging their currencies to the BRICS basket and/or employing this new currency increasingly as an accounting unit. This would accord well with the trends of the past decade characterized by growing importance of South-South trade; it would also provide more favourable conditions for further expediting the diversification of foreign trade and investment towards the South-South track after decades of under-trading among the developing economies (including among the regional partners in the developing world).
The latter point may need some elaboration – for decades the trading patterns of the developing economies were largely characterized by high shares of trade with the leading advanced economies such as the US and the EU and lower-than-potential trade shares accorded to the regional neighbours of these economies. The indications of the gravity model that traces trade intensity to distance among countries and their economic weight (as measures by GDP) suggest that there is tremendous potential to boosting regional trade given the lower gravity of distance. Regional economic integration and the creation of regional currencies, like the planned launching of the regional currency SUR in Latin America, would serve to realize this potential for South-South regional trade for the benefit of global economic growth.
The three key pillars of a revitalized international monetary system will need to include the following Post-Bretton Woods principles, or 3D principles as per below:
Demonopolization (Poly-centricity): a system that is predicated on a set of reserve currencies that include a number of regional currencies as well as possibly trans-regional baskets of currencies – the resulting pattern is that of a co-existence of reserve currencies from EM and DM without a "core-periphery" pattern setting in the global monetary system
Depoliticization: the new international monetary system will also need to contain a "de-politicization clause" as one of its key foundations – the reserve currencies will need to carry a legal affirmation of the non-use of these currencies in imposing sanctions and other restrictions
Dis-inflation: with the "exorbitant privileges" of the DM currencies dissipating, inflationary fragilities in the global monetary system may be attenuated; at the same time the competitive edge in the global monetary system will start to gravitate towards those currencies that are credibly backed up with reserves/resources.
Compared to the unidimensional paradigm of the current monetary system, these 3D principles are meant to render the vision of the international monetary system more objective and real – the new system needs to reflect the changing realities and dynamics in the world economy, including the emergence of new regional economic centers; it also needs to address the growing demand on the part of the international community for currencies to be real, i.e. duly supported by countries'/regions' reserves/resources.
Another way to picture the 3D vision for the international monetary system is to introduce a regional layer into the monetary system that is represented by the regional integration blocks, their currencies and development institutions. This regional layer would complement the layers of national economies at the bottom and the global economic institutions (such as the IMF and the World Bank) at the top. The main ingredients for the regional layer of the international monetary system are largely in place and consist of the following three key elements:
Regional financing arrangements (RFAs)
Regional development banks (RDBs)
Regional currency mechanisms
For the financial markets an international monetary system characterized by the emergence of regional economic and currency blocks may result in a decoupling of emerging markets (EM) from developed economies (DM) – contrary to the current paradigm whereby the dominance of US and EU financial markets determine to a large degree the overall direction of market dynamics in the developing world.
In the end, the international monetary system is not out of the woods just yet – the fragilities that resulted in the rising frequency of global downturns throughout the past several decades are yet to be addressed. One of the key pathways out of the limitations of the current Bretton Woods setup is to expand the array of reserve currencies with the new regional currencies that could emerge in the Global South. The evolving international monetary system cannot be disassociated from the future progression of the global economy, including its trade structure and patterns of investment flows. In this respect the regionalization of the global economy and the rise in the prominence of trading blocks and their regional development institutions (regional development banks and regional financing arrangements) will increasingly call for greater regionalization of the international monetary system.
---
[1] Aiyar, Shekhar, Ilyina, Anna, and others (2023). Geoeconomic Fragmentation and the Future of Multilateralism. Staff Discussion Note SDN/2023/001. International Monetary Fund, Washington, DC.
Friend-shoring: India's rising attractiveness for an emerging partnership
There are numerous forces currently affecting investment flows in the global climate for foreign investment. Investor concern has been caused by the many geopolitical issues, which had repercussions even as countries were recovering from the pandemic. Businesses are being forced to re-evaluate the global business environment and potential fault lines as a result of these disruptions. India has constantly improved the business environment (EoDB). It may now advance by utilising the advantages to strengthen its place in the global economy and fulfil the ambitions of its sizable, primarily young population. The country's business and investment climate has significantly improved as a result of the fast and steady pace at which reforms have been implemented.
Apart from the fact that India is one of the largest economies in the world with the quickest rate of growth, the government's emphasis on infrastructure and manufacturing, strong consumption patterns, digitization, and a burgeoning services sector all contribute to this optimism. The persistent efforts of the Indian government to lower regulatory hurdles are also fuelling MNCs' favourable opinion of India. However, India's expanding domestic consumer base and digital economy are the greater draws. After the US and China, the estimated actual growth in consumption is the third-highest. Given that all of these markets are sizable but relatively saturated and growing at a slower rate, India presents a particularly good opportunity for MNCs seeking growth opportunities in the ensuing ten years.This has acquired more traction in the US context as it has become clear that the nation cannot overcome all production issues on its own and that cooperation with friendly or ally nations is essential for all-around development. The term "friend-shoring," a hybrid of the terms "onshoring" and "near shoring," refers to forming business alliances with people who have similar principles and interests.
In a world driven extensively by globalisation, it is inevitable to not just make ally's or create partnerships that are not only strategic and synergistic, but also facilitate a purpose driven iterative connection between two nations. A strategy used by the US to persuade companies to relocate their sourcing and manufacturing operations to friendly shores—often back to the same shores in the case of the US—is known as friend-shoring or ally-shoring. And the goal is to protect their supply networks against countries with less compatible policies, like China. But is it the best course of action? Global supply chains have changed production by enabling businesses to produce things wherever it is most affordable, thanks to decreased tariffs, lower transportation, and communication costs. This typically means that low-end production shifts to emerging markets and developing countries, while high-value-added inputs (such as research and development, design, advertising, and finance) are provided from established economies.
A commitment to cooperate with nations that "have a strong adherence to a set of norms and values about how to function in the global economy and about how to govern the global economic system" was described as "friend-shoring" in Secretary Yellen's statements of April 13, 2022. But is it the best course of action? Any type of protectionism will worsen the already shaky global supply chain after the years-long Covid-19 shutdown has had an impact on the world economy. Despite its political unrest, China has been devoting its resources to manufacturing since the 1990s, and many businesses have already established manufacturing operations there since their suppliers are all nearby.
Even though Vietnam, India, and Thailand are also known for their low-cost manufacturing, moving the manufacturing sites could be expensive and risky for businesses because they would need to reorganise their entire supply chain for all materials required. In addition, other Asian countries might not have the full infrastructure needed to support manufacturing in some sectors. The world of today is at its best because of international cooperation. Each country's disadvantage is made up for by having it use its greatest asset to boost global economic growth. Although there are many differences and even disagreements between nations and we are still far from full globalisation, offshoring does not seem like a good answer for a better future for the global supply.
USA is believed to pursue the "friend-shoring" strategy of deepening economic integration with dependable trading partners like India to diversify away from nations that pose geopolitical and security risks to supply chains. This is in response to an "extremely challenging" global economic outlook and geopolitical instability. She claimed that some economies' debt loads were becoming unmanageable due to the Russia-Ukraine war-related spike in food and energy costs, and that steps to reduce these debt loads would need to be explored. Countries that already have well-established production and business service networks are those that are seen as friendly partners in the US context. India is attempting to draw MNCs that are moving their subsidiary supply chain networks and activities in this wave of supply chain restructuring and diversification of their specialised ecosystems.