Nord Stream 2 is a $12 billion pipeline bringing the Arctic Russian gas under the Baltic Sea to Germany. Doesn't seem that hot-button right. I mean, it's a progressive initiative that is expected to double the Russian gas supply to Germany, Europe's largest economy. It's a little more complicated than that. The reality is that Russia already supplies 40% of the EU's total gas supply – just behind Norway. The new pipeline is reportedly touted to increase that amount by as much as 55 billion cubic meters per annum. That project has thus permeated a prospect of EU's dependence on Russia, majorly spearheaded by the Russian-arch-rival United States. Another hurdle is that the pipeline is effortlessly skipping Ukraine to supply gas to Germany. With the Moscow-Ukraine Transit agreement expiring in 2024, it is estimated that the pipeline would cost Kyiv an annual loss of $1.5 billion in transit fees. Thus, brewing geopolitical aggravation and monopolizing concerns misting Russia, the Nord Stream 2 Pipeline is much more complicated than I initially assumed; until I dabbled with each perspective in detail.
Germany's Position
Naturally, Germany is a gaining party in the pipeline agreement. The Doubling gas supply, expedited transit, fewer hurdles. What's not to rejoice. However, Germany is in a conflict of interest. As far as I have studied Germany, it has majorly played an arbitrator in the region, primarily between Europe and Russia. Germany stood as a mediator in a variety of issues that could have sparked chaos had it not been for the deft strategies of German politicians; or particularly a singular politician. The departing German Chancellor, Angela Merkel, is on the verge of step-down after being 16 years in power. She has brokered a handful of accords that could have taken the region by a storm had it not been her mediation to put things into perspective. She's doing the same today as she went on a spree to meet dignitaries through Europe and across the Atlantic to settle issues on a positive note before she bids farewell next month. During her visit to Ukraine, she affirmed that the pipeline 'should not be used as a geopolitical weapon' and reiterated that under the US-Germany agreement signed in July, Russia would face sanctions if it ever resorts to using Nord Stream 2 to gain nefarious advantages. In my opinion, her words were simply on wobbly ground.
Mrs. Merkel has always played a mediator, whether it is the stiffened relations following the Russian annexation of Crimea or the volatile movements in the East Ukrainian region of Donbas. However, in the last few months, Mrs. Merkel has been at a crossroads when it comes to Kremlin's infamous human rights violations. I mean it's not a surprise that the Kremlin has always resorted to eliminate political adversaries through extreme means of assassination or incarceration. Yet, the recent example of poisoning of Mr. Alexei Navalny, a popular activist, and critic of the Kremlin (particularly President Vladimir Putin), took a surprising turn when Mrs. Merkel adopted an unconventionally stringent tone against Russia. She even went on to threaten the prospect of Nord Stream as Berlin harbored a reviving Navalny. However, Mr. Navalny was subsequently tried and imprisoned on his return to Moscow while the Nord Stream 2 continues bustling to completion. Clearly, the threats were not heeded.
Moreover, while in Mrs. Merkel's recent visit to Russia she further pushed the notion, she was rather rebuffed by Mr. Putin, deeming the issue as judicial and not political. Mr. Putin further dismissed her entreaties regarding the extension of the transit agreement with Ukraine on the basis of demand contingency of Europe. To quote, Mr. Putin stated: "This is an obvious thing: we can't sign a transit contract [beyond 2024] if we don't have contracts to supply our consumers in Europe,". It is really not a stark extrapolation on my part, therefore, that after Germany's most powerful leader steps down, Russia could very well resort to not extending the transit deal with Ukraine despite a pretense of compliance and reassurance – even at the brunt of fraying ties.
United States' Position
It's not news that the US opposes two of its long-standing foes in the region on all fronts: China and Russia. Easy to grasp then that the US voiced deep concern over Russia's inflating energy exports to Europe. However, President Biden decided to drop sanctions off the builders of Nord Stream 2 under the US-Germany agreement: offering assurances that Ukraine would be facilitated for the lost revenue. The waived sanctions would have stopped the project had Mr. Biden not relented his stance to deter potential Russian aggression. However, while the agreement was not so much as a trust exercise in Russia than a strategic step to mend ties with Germany in its efforts to rally Berlin's support in leveling with regional rivals like Iran and China, US State Department did offer a flimsy warning that renewed sanctions would be slapped if Russia tries to bully Ukraine via Nord Stream 2. I only gather one instance (sort of a question) from this tryst of events. Apparently, Russia has continued to embark on political strangulation of opponents and activists despite mounding sanctions for years. How exactly is a threat of a sanction to deter Russia?
Ukraine's Position
Probably the most hopeless joint press conference I have ever witnessed. As Mrs. Merkel joined the stage with Ukraine's President, Volodymyr Zelenskyy, he reiterated his reservations deeming Nord Stream 2 pipeline as a 'dangerous geopolitical weapon'. Mr. Zelenskyy stated: "We view the project exclusively through the prism of security and consider it a dangerous geopolitical weapon of the Kremlin". Nonetheless, Mr. Zelenskyy was again reassured by Mrs. Merkel, just two days after she visited Russia, that the pipeline would not inhibit its security nor hamper its economic aspirations. However, the assurances were deemed as too general especially when Russia is so close to holding absolute control of a major energy source to Europe. The sentiment is quite clear apparently. Ukraine comprehends that Russia holds the strings while Europe prefers economic endeavors over safeguarding its geopolitical position in the region. It is evident by the recent statement of Naftogaz, Ukraine's State Energy Firm, which cast doubt over the prospect of Russia extending the gas transit agreement beyond 2024. Clear to say, both the dull press conference and the growing pessimism within Ukraine paint a bleak picture around the assurances of Germany.
Future Outlook
My opinion is deeply rational when it comes to suggesting any future prospects that could or could not drive the region's geopolitical and economic outlook. Nord Stream 2 pipeline is on the brink of completion with only 15 km (9 miles) left to construct. While the United States recently slammed sanctions over two Russian companies closely involved in the Nord Stream 2 project, what's worthy of attention is the fact that the Kremlin is brazen over the fact that the nearly-completed project could not be impeded anymore. So were the sentiments I conjured from the statement of Daniel Vajdich, president of a company that advises the Ukrainian Energy industry, who stated: "These sanctions do nothing to halt Nord Stream 2". Thus, it is apparent that the only real weapon enjoyed by the US is turning futile to resist Russia early on; the prospect of holding any leverage, therefore, over an aggressive Kremlin is simply wishful thinking.
Meanwhile, albeit Mrs. Merkel's intermittent reassurances and a generous pledge of contributing at least $175 million to the new $1 billion "Green fund for Ukraine", her powers of rhetoric are slipping. Recent pre-polls show that her Christian Democratic Union (CDU) is barely leading the tally within Germany, quite a tick to cast that the party is losing its luster post Merkel's departure. Thus, I opine that that with the US crippled on multiple fronts (Afghanistan being an eye-opener for the optimists), and Germany heading towards a political divide, Ukraine's reservations are quite legitimate. And as Russia continues to turn Europe into a spiral of energy dependence, it's only a matter of time before Ukraine finds isolation in a conflict surrounded by a sea of present, yet invalid allies.
Energy transition is a global challenge that needs an urgent global response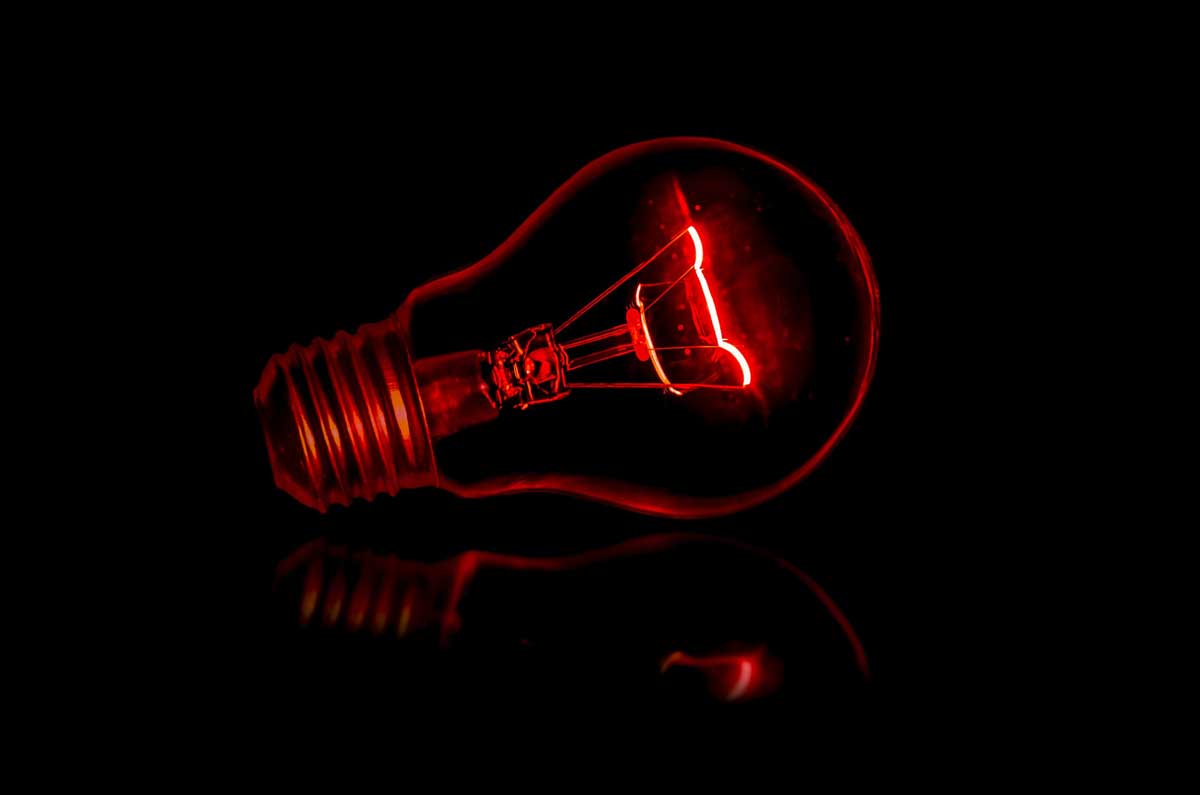 COP26 showed that green energy is not yet appealing enough for the world to reach a consensus on coal phase-out. The priority now should be creating affordable and viable alternatives
Many were hoping that COP26 would be the moment the world agreed to phase out coal. Instead, we received a much-needed reality check when the pledge to "phase out" coal was weakened to "phase down".
This change was reportedly pushed by India and China whose economies are still largely reliant on coal. The decision proved that the world is not yet ready to live without the most polluting fossil fuels.
This is an enormous problem. Coal is the planet's largest source of carbon dioxide emissions, but also a major source of energy, producing over one-third of global electricity generation. Furthermore, global coal-fired electricity generation could reach an all-time high in 2022, according to the International Energy Agency (IEA).
Given the continued demand for coal, especially in the emerging markets, we need to accelerate the use of alternative energy sources, but also ensure their equal distribution around the world.
There are a number of steps policymakers and business leaders are taking to tackle this challenge, but all of them need to be accelerated if we are to incentivise as rapid shift away from coal as the world needs.
The first action to be stepped up is public and private investment in renewable energy. This investment can help on three fronts: improve efficiency and increase output of existing technologies, and help develop new technologies. For green alternatives to coal to become more economically viable, especially, for poorer countries, we need more supply and lower costs.
There are some reasons to be hopeful. During COP26 more than 450 firms representing a ground-breaking $130 trillion of assets pledged investment to meet the goals set out in the Paris climate agreement.
The benefits of existing investment are also becoming clearer. Global hydrogen initiatives, for example, are accelerating rapidly, and if investment is kept up, the Hydrogen Council expects it to become a competitive low-carbon solution in long haul trucking, shipping, and steel production.
However, the challenge remains enormous. The IEA warned in October 2021 that investment in renewable energy needs to triple by the end of this decade to effectively combat climate change. Momentum must be kept up.
This is especially important for countries like India where coal is arguably the main driver for the country's economic growth and supports "as many as 10-15 million people … through ancillary employment and social programs near the mines", according to Brookings Institute.
This leads us to the second step which must be accelerated: support for developing countries to incentivise energy transition in a way which does not compromise their growth.
Again, there is activity on this front, but it is insufficient. Twelve years ago, richer countries pledged to channel US$100 billion a year to less wealthy nations by 2020, to help them adapt to climate change.
The Organization for Economic Cooperation and Development estimates that the financial assistance failed to reach $80 billion in 2019, and likely fell substantially short in 2020. Governments say they will reach the promised amount by 2023. If anything, they should aim to reach it sooner.
There are huge structural costs in adapting electricity grids to be powered at a large scale by renewable energy rather than fossil fuels. Businesses will also need to adapt and millions of employees across the world will need to be re-skilled. To incentivise making these difficult but necessary changes, developing countries should be provided with the financial support promised them over a decade ago.
The third step to be developed further is regulation. Only governments are in a position to pass legislation which encourages a faster energy transition. To take just one example, the European Commission's Green Deal, proposes introduction of new CO2 emission performance standards for cars and vans, incentivising the electrification of vehicles.
This kind of simple, direct legislation can reduce consumption of fossil fuels and encourage industry to tackle climate change.
Widespread legislative change won't be straightforward. Governments should closely involve industry in the consultative process to ensure changes drive innovation rather than add unnecessary bureaucracy, which has already delayed development of renewable assets in countries including Germany and Italy. Still, regardless of the challenges, stronger regulation will be key to turning corporate and sovereign pledges into concrete achievements.
COP26 showed that we are not ready as a globe to phase out coal. The priority for the global leaders must now be to do everything they can to drive the shift towards green energy and reach the global consensus needed to save our planet.
Pakistan–Russia Gas Stream: Opportunities and Risks of New Flagship Energy Project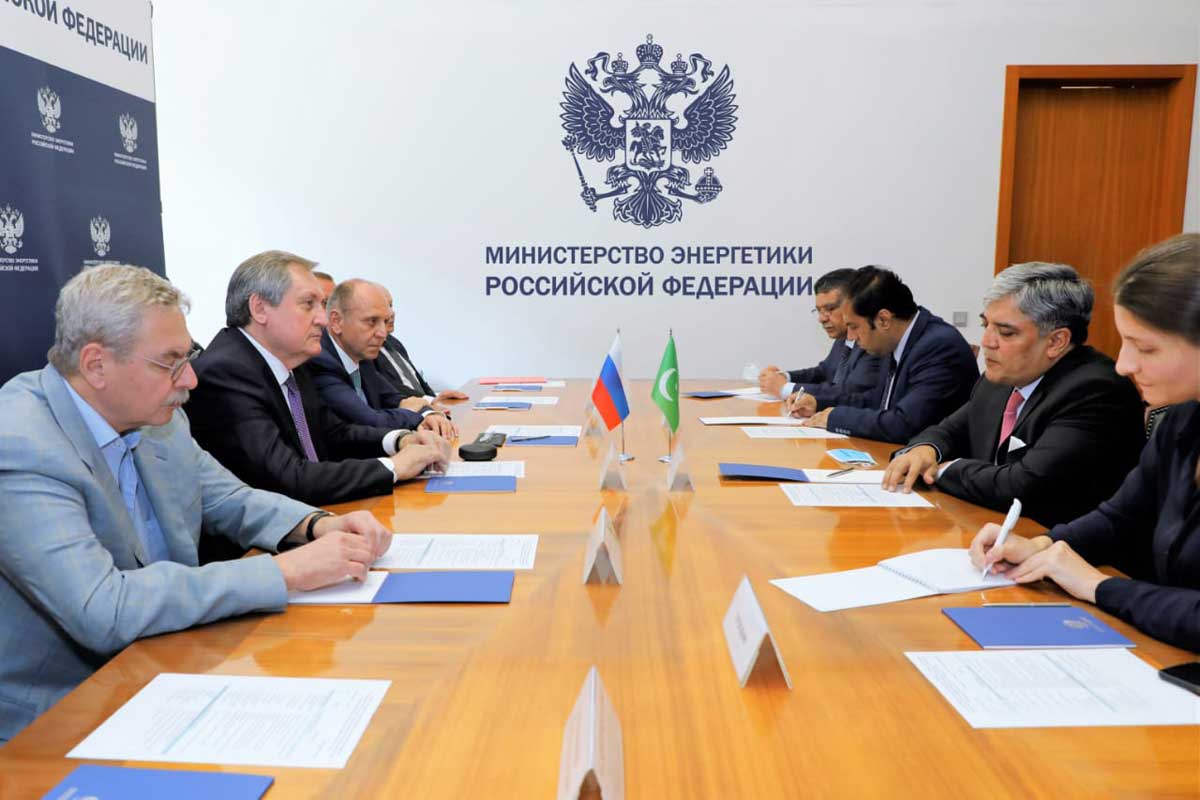 Russia's Yekaterinburg hosted the 7th meeting of the Russian-Pakistani Intergovernmental Commission on Trade, Economic, Scientific and Technical Cooperation on November 24–26, 2021. Chaired by Omar Ayub Khan, Pakistan's Minister for Economic Affairs, and Nikolai Shulginov, Russia's Minister of Energy, the meeting was attended by around 70 policy makers, heads of key industrial companies and businessmen from both sides, marking a significant change in the bilateral relations between Moscow and Islamabad.
Three pillars of bilateral relations
Among the most important questions raised by the Commission were collaboration in trade, investment and the energy sector.
According to the Russian Federal Customs Service, the Russian-Pakistani trade turnover increased in 2020 by 45.8% compared to 2019, totaling 789.8 million U.S. dollars. Yet, there is still huge potential for increasing the trade volume for the two countries, including textiles and agricultural products of Pakistan and Russian products of machinery, technical expertise as well as transfer of knowledge and R&D.
Another prospective project discussed at the intergovernmental level is initiating a common trade corridor between Russia, the Central Asia and Pakistan. Based on the One-Belt-One-Road concept, launched by China, the Pakistan Road project is supposed to create a free flow of goods between Russia and Pakistan through building necessary economic and transport infrastructure, including railway construction and special customs conditions. During the Commission meeting, both countries expressed their intention to collaborate on renewal of the railway machines fleet and facilities in Pakistan, including supplies of mechanized track maintenance and renewal machines; supplies of 50 shunting (2400HP or less) and 100 mainline (over 3000HP) diesel locomotives; joint R&D of the technical and economic feasibility of locomotives production based in the Locomotive Factory Risalpur and other. The proposed contractors of the project might be the Russian Sinara Transport Machines, Uralvagonzavod JSC that stand ready to supply Pakistan Railway with freight wagons, locomotives and passenger coaches. In order to engage import and export activities between Russian and Pakistani businessmen, the Federation of Pakistan Chamber of Commerce signed a memorandum with Ural Chamber of Commerce and Industry, marking a new step in bilateral relations. Similar memorandums have already been signed with other Chambers of Commerce in Russian regions.
— Today, the ties between Russia and Pakistan are objectively strengthening in all areas including economic, political and military collaboration. But we, as businessmen, are primarily interested in the development of trade relations and new transit corridors for export-import activities. For example, the prospective pathways of the Pakistan-Central Asia-Russia trade and economic corridor project are now being actively discussed at the intergovernmental level, — said Mohsin Sheikh, Director of the Pakistan Russia Business Council of the Federation of Pakistan Chambers of Commerce and Industry. — For Islamabad, this issue is one of the most important. Based on a similar experience of trade with China, we see great prospects for this direction. That is why representatives of Pakistan's government, customs officers, diplomats and businessmen gathered in Yekaterinburg today.
However, the flagship project of the new era of the Pakistan-Russia relations is likely to be the Pakistan Gas Stream. Previously known as the North-South Gas Pipeline, this mega-project (1,100 kilometers in length) is expected to cost up to USD 2,5 billion and is claimed to be highly beneficial for Pakistan. Being a net importer of energy, Pakistan will be able to develop and integrate new sources of natural gas and transport it to the densely populated industrialized north. At the same time, the project will enable Pakistan—whose main industries are still dependent on the coal consumption—to take a major step forward gradually replacing coal with relatively more ecologically sustainable natural gas. To enable this significant development in the Pakistan's energy sector, Moscow and Islamabad have made preliminary agreements to carry on the research of Pakistan's mineral resource sector including copper, gold, iron, lead and zinc ores of Baluchistan, Khyber Pukhtunkhwa and Punjab Provinces.
A lot opportunities but a lot more risks?
The Pakistan Stream Gas Pipe Project undoubtedly opens major investment opportunities for Pakistan. Among them are establishment of new refineries; the launch of virtual LNG pipelines; building of LNG onshore storages of LNG; investing in strategic oil and gas storages. Yet, it seems that Pakistan is likely to win more from the Project than Russia. And here's why. The current version of the agreement signed by Moscow and Islamabad has been essentially reworked. According to it, Russia will likely to receive only 26 percent in the project stake instead of 85 percent as it was previously planned, while the Pakistani side will retain a controlling stake (74 percent) in the project.
Another stranding factor for Russia is although Moscow will be entitled to provide all the necessary facilities and equipment for the building of the pipeline, the entire construction process will be supervised by an independent Pakistani-based company, which will substantially boost Pakistan's influence at each development. Finally, the vast bulk of the gas transported via the pipeline will likely come from Qatar, which will further strengthen Qatar's role in the Pakistani energy sector.
Big strategy but safety first
The Pakistan Stream Gas Pipeline will surely become an important strategic tool for Russia to reactivate the South Asian vector of its foreign policy. Even though the project's aim is not to gain a fast investment return and economic benefits, it follows significant strategic goals for both countries. As Russia-India political and economic relations are cooling down, Moscow is likely to boost ties with Pakistan, including cooperation in economy, military, safety and potentially nuclear energy, that was highlighted by Russian Foreign Minister Sergey Lavrov during visit to Islamabad earlier this year. Such an expansion of relations with Pakistan will allow Russia to gain a more solid foothold in the South Asian part of China's BRI, thus opening up a range of new lucrative opportunities for Moscow.
Apart from its economic and political aspects, the Pakistan Stream Project also has clear geopolitical implications. It marks Russia's growing influence in South Asia and points to some remarkable transformations that are currently taking place in this region. The ongoing geopolitical game within the India-Russia-Pakistan triangle is yet less favorable for New Delhi much because of the Pakistan Stream Project. Even though the project is not directly aimed to jeopardize the India's role in the region, it is considered the first dangerous signal for New Delhi. For instance, the International "Extended troika" Conference on Afghanistan, which was held in Moscow last spring united representatives from the United States, Russia, China and Pakistan but left India aside (even though the latter has important strategic interests in Afghanistan).
With the recent withdrawal of the U.S. military forces from Afghanistan, Moscow has become literally the only warden of Central Asia's security. As Russia is worried about the possibility of Islamist militants infiltrating the Central Asia, the main defensive buffer in the South for Moscow, the recent decision of Vladimir Putin to equip its military base in Tajikistan, which neighbors Afghanistan, seems to be just on time. Obviously, Islamabad that faces major risks amidst the Afghanistan crisis sees Moscow as a prospective strategic partner who will help Imran Khan strengthen the Pakistani efforts in fighting the terrorism threat.
From our partner RIAC
How wind power is transforming communities in Viet Nam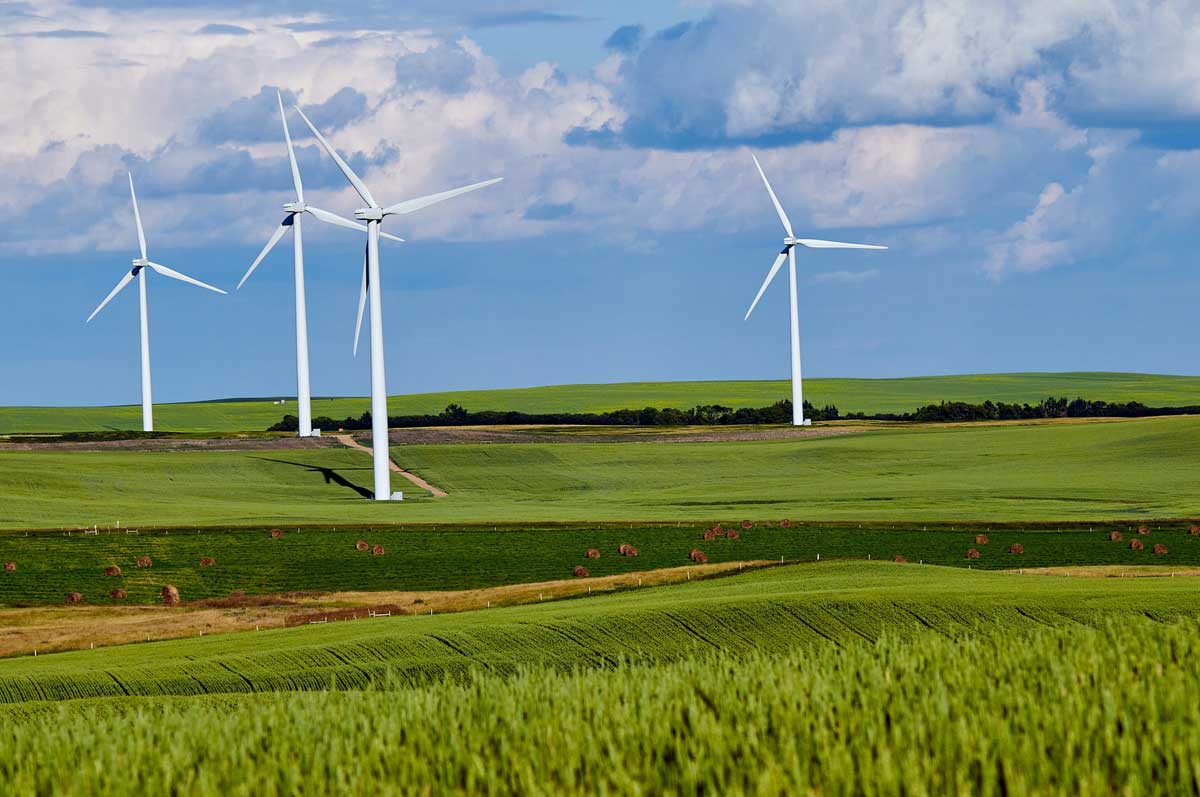 In two provinces of Viet Nam, a quiet transformation is taking place, driven by the power of renewable energy.
Thien Nghiep Commune, a few hundred kilometres from Ho Chi Min City, is a community of just over 6,000 people – where for years, people relied largely on farming, fishing and seasonal labour to make ends meet.
Now, thanks to a wind farm backed by the Seed Capital Assistance Facility (SCAF) – a multi-donor trust fund, led by the United Nations Environment Programme (UNEP) – people in the Thien Nghiep Commune are accessing new jobs, infrastructure and – soon – cheap, clean energy. The 40MW Dai Phong project, one of two wind farms run by SCAF partner company the Blue Circle, has brought new hope to the community.
For the 759 million people in the world who lack access to electricity, the introduction of clean energy solutions can bring improved healthcare, better education and affordable broadband, creating new jobs, livelihoods and sustainable economic value to reduce poverty.
"It's not only about the technology and the big spinning wheel for me. It's more about making investment decisions for the planet and at the same time not compromising on the necessity that we call electricity," said Nguyen Thi Hoai Thuong, who works as a community liaison. "The interesting part is I work for the project, but I actually work for the community and with the community."
While the wind farm is not yet online, a focus on local hiring and paying fair prices for land has already made a big difference to the community.
"I used the money from the land sale to the Dai Phong project to repair my house and invest in my cattle. Currently, my life is stable and I have not encountered any difficulties since selling the land," said Ms. Le Thi Doan.
Powering change
The energy sector accounts for approximately 75 per cent of total global greenhouse gas emissions (GHGs). UNEP research shows that these need to be reduced dramatically and eventually eliminated to meet the goals of the Paris Agreement.
Renewable energy, in all its forms, is one of humanity's greatest assets in the fight to limit climate change. Capacity across the globe continues to grow every year, lowering both GHGs and air pollution, but the pace of action must accelerate to hold global temperature rise to 1.5 °C this century.
"To boost growth in renewables, however, companies need to access finance," said Rakesh Shejwal, a Programme Management Officer at SCAF. "This is where SCAF comes in. SCAF works through private equity funds and development companies to mobilize early-stage investment low-carbon projects in developing countries."
The 176 projects it seed financed have mobilized US $3.47 billion to build over one gigawatt of generation capacity, avoiding emissions of 4.68 million tons of carbon dioxide (CO2) equivalent each year.
But SCAF's work isn't just about cutting emissions. It is bringing huge benefits across the sustainable development agenda: increasing access to clean and reliable electricity and boosting communities across Asia and Africa. SCAF will be potentially creating 17,000 jobs.
This is evident in Ninh Thuan province, where the Blue Circle created both the first commercial wind power project and the first to be commissioned by a foreign private investor in Viet Nam.
Here, the Dam Nai wind farm has delivered fifteen 2.625 MW turbines, the largest in the country at the time. These will generate approximately 100 GWh per year. They will avoid over 68,000 tCO2e annually and create more than an estimated 302 temporary construction and 13 permanent operation and maintenance jobs for the local community.
Students from the local high school in Ninh Thuan Province were also given the opportunity to meet with engineers and technicians on the project, increasing their knowledge about how renewable energy works and opening up new career paths.
SCAF, through its partners, is supporting clean energy project development in the Southeast Asian region and African region. SCAF has more than a decade of experience in decarbonization and is currently poised to run till 2026.