How tweaking your diet can help save the planet
Food is, of course, fundamental to life.
But in a perhaps ironic twist, the things we eat are fueling some of the greatest threats to humanity's survival. A growing body of evidence has found our industrialized food production systems are a source of pollution, a contributor to climate change and a cause of biodiversity loss.
You can help change that, though. Here are 10 simple things you can do today to lessen the environmental toll of your diet.
1. Understand food as a process, not a product
People often see food on a grocery store shelf and don't think much about how it got there.
But between farm and fork, food must be processed, packaged, transported, marketed and sold. Many of those stages can be damaging to the planet. When you consider the entire food system, you're better positioned to make informed choices about the things you eat.
2. Support sustainable agriculture
Buy your food from producers and retailers who specialize in sustainable products.
Sustainable agriculture uses up to 56 per cent less energy, creates 64 per cent fewer greenhouse gas emissions, and allows for greater levels of biodiversity than conventional farming. And because sustainably produced products are typically more labour intensive, they can create 30 per cent more employment, command higher prices and generate higher incomes.
3. Know what you're eating
Pesticides, herbicides and antimicrobial drugs are often used to increase crop and livestock yields but can have detrimental effects on human health. Discharge from farms can also contaminate aquatic ecosystems and pollutes the soil.
Read labels, ask questions and do your research about where foods come from and how they are produced. Choose sustainably-farmed whole foods over intensively-farmed and highly-processed food products when you can. Prepare meals at home, instead of buying take-away.
4. Plant your own garden
Growing your own produce eliminates the need for chemicals, like pesticides, packaging, preservatives, fuel for transport and cold chain storage. Fruits, vegetables and herbs in their most natural form are also the most nutritious. They are high in vitamins with antioxidant and anti-inflammatory effects – and relatively low in cost.
Engage neighbours and friends in building a community garden. Grow fruits and vegetables around your home, on your balcony or on your window sill.
5. Buy local
In addition to supporting small businesses and farms, buying locally produced food reduces fossil fuel emissions associated with transport and cold chain storage. It also lessens the potential for food loss along the way.
Building relationships with local producers and retailers is a way to understand how your food was produced, engage in dialogue, express your concerns and exchange ideas.
6. Adopt a plant-rich diet
The demand for resource-intensive animal protein has grown dramatically in recent years. Currently, about 60 per cent of the world's agricultural land is used for livestock grazing and people in many countries are consuming more animal-sourced food than is healthy.
Adopting plant-rich diets would use less land, produce less greenhouse gas, require less water and improve animal welfare. It would also make available more cropland, crucial with the global population set to hit 9 billion people in 2050. Moving toward plant-rich diets could also help to reduce chronic illnesses, such as heart disease, stroke, diabetes and cancer, as well as the associated costs of treatment and lost income.
7. Diversify your diet
Worldwide, diets are increasingly homogenous and disproportionately based on crops that are rich in energy, but poor in macronutrients. Over the past 100 years, more than 90 per cent of crop varieties have disappeared. Today, just nine plant species account for 66 per cent of total crop production. Nearly one in three people suffer from some form of malnutrition, with many countries facing simultaneous challenges of both undernutrition and overweight or obesity.
According to the EAT-Lancet Commission, moving toward healthy diets with a diversity of plant-based foods, and away from highly processed foods and diets heavy in refined grain and added sugar, could prevent up to a quarter of all adult deaths.
8. Reduce food waste
One-third of all food produced is either lost or wasted. This isn't only in shops or restaurants and it isn't just in wealthy households. The United Nations Environment Programme's Food Waste Index Report finds it's a global phenomenon that cuts across income levels.
To cut down on waste, plan ahead and buy only the food you know you will use. Take advantage of every edible part of the foods you purchase. Measure portion sizes of rice and other staples before cooking them, store food correctly (use your freezer if you have one), be creative with leftovers, share extras with your friends and neighbours, and contribute to a local food-sharing scheme. Finally, make compost out of inedible remnants and use it to fertilize your garden.
9. Avoid unnecessary packaging
Food packaging tends to end up at landfills and every year, about 5 trillion single-use plastic bags pollute land and sea.
Whenever possible, choose unpackaged, sustainably or minimally-packaged food products. Use baskets for food shopping, carry reusable or cloth bags with you and store food in glass jars or wrap it in bee's wax or other sustainable materials.
10. Make your voice heard
The world spends about 1 million dollars per minute to subsidize existing food systems, distorting markets, impeding change and damaging human and environmental health.
Call on governments and policy-makers to drive a transition toward sustainable agriculture and to prioritize the reduction of food loss and waste in their climate change action plans. Call for transparency of producers, retailers and services about agricultural practices, ingredients and their nutritional values.
Finally, be an advocate in your own social circles. Use your social media platforms to share information, recipes, ideas and inspiration. Lastly, form networks, start projects, raise your voice.
COVID vaccines: Widening inequality and millions vulnerable
Health leaders agree that a world without COVID-19 will not be possible until everyone has equal access to vaccines. More than 4.6 million people have died from the virus since it swept across the globe from the beginning of 2020, but it's expected that the rate of people dying will slow if more people are vaccinated.
Developed countries are far more likely to vaccinate their citizens, which risks prolonging the pandemic, and widening global inequality. Ahead of a dialogue at the UN on Monday between senior United Nations officials UN News explains the importance of vaccine equity.
What is vaccine equity?
Quite simply, it means that all people, wherever they are in the world, should have equal access to a vaccine which offers protection against the COVID-19 infection.
WHO has set a global target of 70 per cent of the population of all countries to be vaccinated by mid-2022, but to reach this goal a more equitable access to vaccines will be needed.
Dr Tedros Adhanom Ghebreyesus, the Director-General of the World Health Organization (WHO) said vaccine equity was "not rocket science, nor charity. It is smart public health and in everyone's best interest."
Why is it so important?
Apart from the ethical argument that no country or citizen is more deserving of another, no matter how rich or poor, an infectious disease like COVID-19 will remain a threat globally, as long as it exists anywhere in the world.
Inequitable vaccine distribution is not only leaving millions or billions of people vulnerable to the deadly virus, it is also allowing even more deadly variants to emerge and spread across the globe.
Moreover, an unequal distribution of vaccines will deepen inequality and exaggerate the gap between rich and poor and will reverse decades of hard-won progress on human development.
According to the UN, vaccine inequity will have a lasting impact on socio-economic recovery in low and lower-middle income countries and set back progress on the Sustainable Development Goals (SDGs). According to the UNDP, eight out of ten people pushed into poverty directly by the pandemic are projected to live in the world's poorest countries in 2030.
Estimates also suggest that the economic impacts of COVID-19 may last until 2024 in low-income countries, while high-income countries could reach pre-COVID-19 per capita GDP growth rates by the end of this year.
Is it working?
Not according to Dr Tedros, who said in April this year that "vaccine equity is the challenge of our time…and we are failing".
Research suggests that enough vaccines will be produced in 2021 to cover 70 per cent of the global population of 7.8 billion. However, most vaccines are being reserved for wealthy countries, while other vaccine-producing countries are restricting the export of doses so they can ensure that their own citizens get vaccinated first, an approach which has been dubbed "vaccine nationalism". The decision by some nations to give already inoculated citizens a booster vaccine, rather than prioritizing doses for unvaccinated people in poorer countries has been highlighted as one example of this trend.
Still, the good news, according to WHO data, is that as of September 15, more than 5.5 billion doses have been administered worldwide, although given that most of the available vaccines require two shots, the number of people who are protected is much lower.
Which countries are getting the vaccines right now?
Put simply, the rich countries are getting the majority of vaccines, with many poorer countries struggling to vaccinate even a small number of citizens.
According to the Global Dashboard for Vaccine Equity (established by UNDP, WHO and Oxford University) as of September 15, just 3.07 per cent of people in low-income countries have been vaccinated with at least one dose, compared to 60.18 per cent in high-income countries.
The vaccination rate in the UK of people who have received at least one vaccine dose is around 70.92 per cent while the US is currently at 65.2 per cent. Other high-income and middle-income countries are not doing so well; New Zealand has vaccinated just 31.97 per cent of its relatively small population of around five million, although Brazil, is now at 63.31 per cent.
However, the stats in some of the poorest countries in the world make for grim reading. In the Democratic Republic of the Congo just 0.09 per cent of the population have received one dose; in Papua New Guinea and Venezuela, the rate is 1.15 per cent and 20.45 per cent respectively.
What's the cost of a vaccine?
Data from UNICEF show that the average cost of a COVID-19 vaccine is $2 to $37 (there are 24 vaccines which have been approved by at least one national regulatory authority) and the estimated distribution cost per person is $3.70. This represents a significant financial burden for low-income countries, where, according to UNDP, the average annual per capita health expenditure amounts to $41.
The vaccine equity dashboard shows that, without immediate global financial support, low-income countries would have to increase their healthcare spending by between 30 and 60 per cent to meet the target of vaccinating 70 per cent of their citizens.
What has the UN been doing to promote a more equitable access to vaccines?
WHO and UNICEF have worked with other organizations to establish and manage the COVID-19 Vaccine Global Access Facility, known as COVAX. Launched in April 2020, WHO called it a "ground-breaking global collaboration to accelerate the development, production, and equitable access to COVID-19 tests, treatments, and vaccines".
Its aim is to guarantee fair and equitable access for every country in the world based on need and not purchasing power.
Currently, COVAX numbers 141 participants according to the UN-supported Gavi alliance, but it's not the only way that countries can access vaccines as they can also make bilateral deals with manufacturers.
Will equal access to vaccines bring an end to the pandemic?
It's a crucial step, obviously, and in many richer countries, life is getting back to some sort of normality for many people, even if some pandemic protocols are still in place. The situation in less developed countries is more challenging. While the delivery of vaccines, provided under the COVAX Facility, is being welcomed across the world, weak health systems, including shortages of health workers are contributing to mounting access and distribution challenges on the ground.
And equity issues don't disappear once vaccines are physically delivered in country; in some nations, both rich and poor, inequities in distribution may still persist.
It's also worth remembering that the imperative of providing equal access to health care is, of course, not a new issue, but central to the Sustainable Development Goals and more precisely, SDG 3 on good health and well-being, which calls for achieving universal health coverage and affordable essential medicines and vaccines for all.
Moderna vs. Pfizer: Two Recent Studies Show Moderna to Be The More Effective One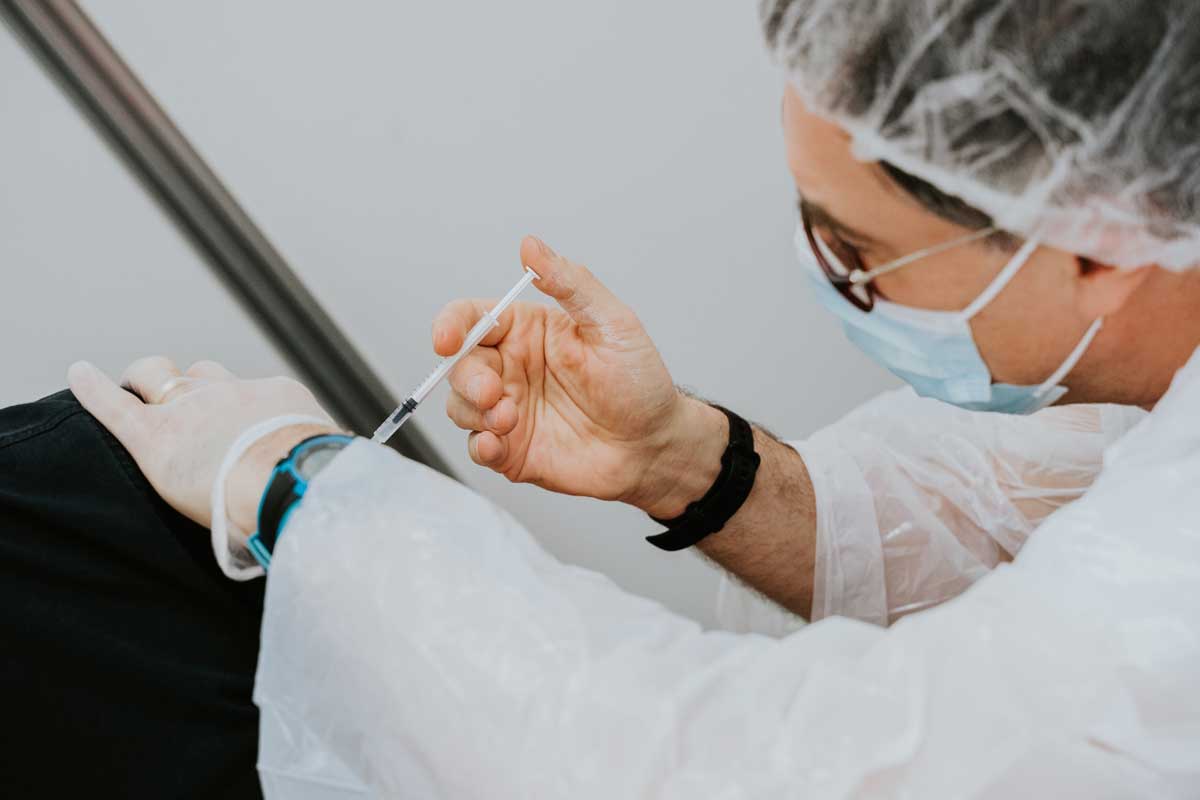 The first study was published by medRxiv "The Preprint Server for Health Sciences" on August 9th, and compared (on 25,589 vaccinated v. 25,589 unvaccinated Minnesotans) "the effectiveness of two full-length Spike protein-encoding mRNA vaccines from Moderna (mRNA-1273) and Pfizer/BioNTech (BNT162b2) in the Mayo Clinic Health System in Minnesota over time from January to July 2021." Moderna was 86% effective against the infection; Pfizer was 76% effective. In July (when the "Delta" variant first became dominant) Moderna was 91.6% effective against hospitalization; Pfizer was 85%. But during that month, effectiveness against the infection was 76% for Moderna v. 42% for Pfizer. Nationwide (including Mayo in MN, WI, AZ, FL, & IA), Moderna was about twice as effective "against breakthrough infection" v. Pfizer.
The second study was far smaller, published on September 10th by the CDC, and studied only 1,175 hospitalized U.S. veterans (93% male) at V.A. centers nationwide. Moderna was estimated at 91.6% effective, Pfizer at 83.4%. Since no non-hospitalized comparison-sample were studied, "Vaccine effectiveness … to prevent Covid-19-associated hospitalization was estimated by using multivariate logistic regression to compare the odds of full vaccination between case-patients and controls," and so the reliability of this study was far less than in the Mayo Clinic study.
India Completes First Drone Delivery of Vaccines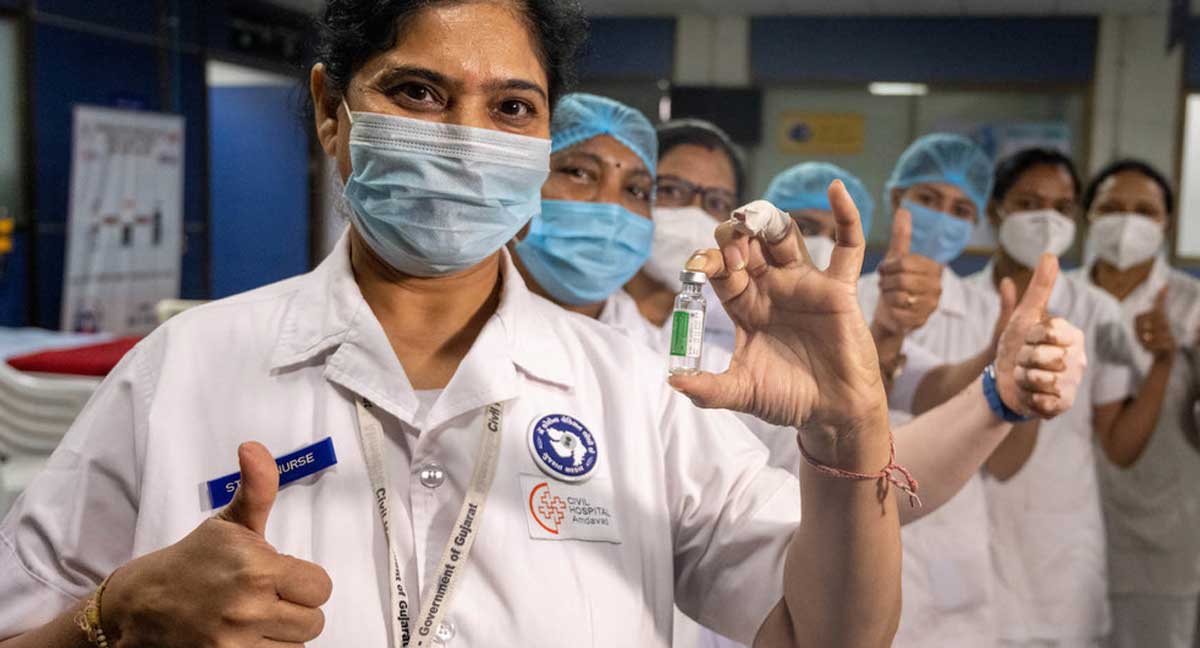 Today marks the beginning of the first trials for the delivery of MMR, influenza and COVID-19 vaccines in the southern state of Telangana.
The trials, which have been organized by the World Economic Forum in partnership with the state government of Telangana, Apollo Hospital's HealthNet Global and NITI Aayog, will be conducted over 28 days in designated air corridors in the district of Vikarabad, Telangana.
Starting off with the first ever drone delivery of a vaccine in India, the trials are focused on laying the groundwork for a more elaborate drone delivery network that will improve access to vital healthcare supplies for remote and vulnerable communities. This is also the first drone programme since India recently liberalized its drone policy.
"The Forum is pleased to support Indian government and industry in demonstrating how emerging technologies can be used to improve access to healthcare for its most vulnerable populations," says Timothy Reuter, Head of Aerospace and Drones, World Economic Forum. "The project has set into motion the adoption of drones to deliver lifesaving services across the country. We believe that India's work with drones can serve as a model for other countries in the region and beyond."
"Ever since Telangana issued the expression of interest in expanded drone use in March 2020, the industry has witnessed an acceleration around policy decisions," said Vignesh Santhanam, Lead, Aerospace and Drones, World Economic Forum. "With the latest liberalization of India's drone economy the Medicine from the Sky initiative has made efforts to invigorate the drone sector in India by demonstrating the essence of cooperative federalism and creating a template for the region."
"Being at the forefront of leveraging emerging technologies, Telangana has always acted as a testbed for innovative solutions to support scaling across the nation," said K.T. Rama Rao, Minister of Information Technology, Industries, Municipal Administration and Urban Development of Telangana, India. "The COVID-19 pandemic has highlighted that healthcare supply chains can be further strengthened and drones offer a robust value proposition especially when it comes to remote areas and emergencies. The Medicine from the Sky is the first of its kind initiative in the country to generate insights that shall benefit the entire ecosystem. The enthusiasm and support by all the partners is deeply appreciated."
With the support of the Vikarabad municipality, India's Ministry of Civil Aviation, the Directorate-General of Civil Aviation and the Airports Authority of India, this will be the first drone-delivered COVID-19 vaccine in Asia. After extended trials with MMR and influenza vaccines, COVID-19 vaccines will also be transported beyond the visual line of sight.
"This pilot has been enabled through a series of collaborations between India's regulatory agencies state government, the World Economic Forum, international organizations, healthcare experts and drone companies," said Anna Roy, Senior Adviser, Frontier Technologies, NITI Aayog, Government of India. "The Medicine from the Sky community has acted as an important platform providing advice and insight that has translated the extensive academic groundwork into action on ground. Through a highly collaborative effort, the pilot programme also demonstrates the importance of localized inputs and micro planning for healthcare in remote parts of the world."
This initiative aims to improve equity in healthcare while enabling healthcare access for isolated populations and hazard-prone areas. The project has eight participating partners, including drone operators and experts in healthcare and airspace management among others. Together, these partners will demonstrate short and long-range drone-based deliveries to assess the efficacy of low-altitude aerial logistics in healthcare.
"Drone use provides the opportunity to support our traditional approaches to healthcare delivery especially in underserved or remote regions of the country," said Dr. Sangita Reddy, Joint Managing Director, Apollo Hospitals Group. "Our healthcare sector could potentially witness large-scale deliveries of long-tail medicines, vaccines, blood and vital organs throughout the country across terrains with drones in action. As clinical partners in the Medicine from the Sky initiative, Apollo Hospital's HealthNet Global will be responsible for enabling vaccine and medicine availability and properly monitoring the adherence of clinical protocols throughout the project."
An industry core group was commissioned in June 2021 to help scale the effort to bolster last-mile mobility in healthcare. The outcomes from the trials will be analysed and used to scale up the effort to additional states with the support of the Medicine from the Sky community and key stakeholders. The project is expected to be expanded to six states in the coming months.