Why Africa is one of the fastest growing region for new traders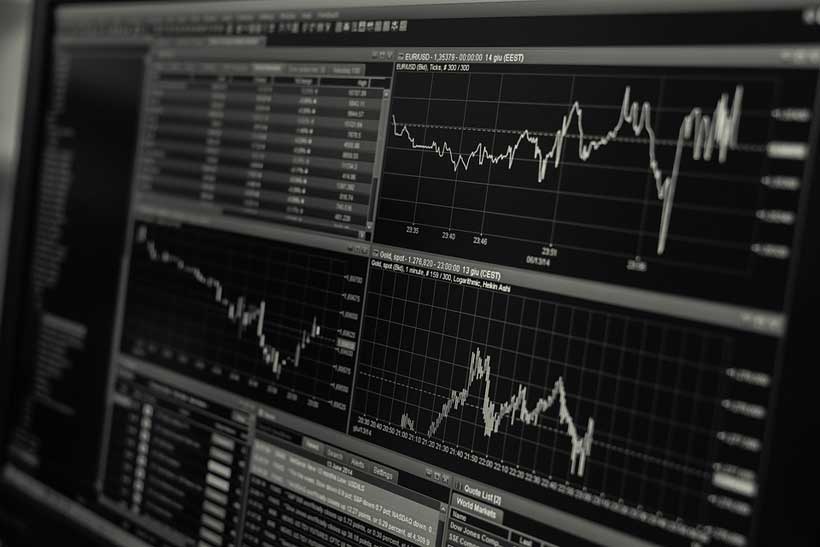 Overview
In recent months, there has been significant proliferation of affordable, reliable, fast internet across the African continent, resulting in a remarkable increase in the rate of forex trading in most countries.
However, it is not surprising that widespread internet access would result in businesspeople, entrepreneurs, and others finding new ways to grow their wealth online, but Africa has a unique set of factors which have resulted in it outpacing other regions where forex trading adoption is concerned.
Factors involved in Africa's boost in forex trading adoption
Forex trading has seen an unprecedented spike in numbers across Africa in the last few years, especially since the start of the Covid-19 pandemic, which has been bolstered by fast internet and adopted by younger people who are seeking new, entrepreneurial ways to make a living.
By June 2020, forex trading in Africa had already increased by 477% as result of lockdowns across Africa which forced people to remain home, finding new ways to make a living. Resulting in forex trading becoming a vital way for Africans to beat increasing unemployment rates.
The median age of many Africans is 19, and this dynamic, adaptive demographic has shown increasing interest in Forex trading to help them grow their wealth without having to rely on employment opportunities and growth, which is set to remain sluggish as economies struggle to return to pre-pandemic levels.
Other factors which have led to the widespread adoption of forex trading in Africa include:
The size of the forex market, low transaction costs, and easy accessibility
An increase in the number of regulated forex brokers that allow African traders
The number of trading opportunities and ways of trading
The Forex Market
The forex market is the largest, most liquid, and volatile financial market which sees more than $5 trillion in currencies being traded between millions of market participants daily.
The forex market offers a significant number of trading opportunities to forex traders of all trading levels and presents a range of sessions in which African traders can partake.
There are certain conditions that influence exchange rates of currency pairs traded in forex and traders who learn to speculate on prices and the direction in which they will move, can become extremely profitable.
You might like: Flourishing Forex Market amidst Covid pandemic
Regulated Forex Brokers
There are hundreds of forex brokers in the world offering their services to African traders. However, the rule to remember when choosing a forex broker is to only use a well-regulated broker to facilitate trades.
African traders have a choice between some of the best, reputable, and well-regulated forex brokers in the world that facilitate accounts from most African countries. In using the services of a regulated forex broker, African traders know that their funds are safe and that they can trade in a safe, secure trading environment.
Trading Opportunities and ways to trade
An advantage of the forex market is that traders have access to many forex trading strategies, trading platforms, a choice in currency pairs, and access useful trading tools such as leverage.
All these components make for an immersive, exciting experience in trading forex, and offers African traders with multiple ways to earn great profits says Gayle Web Davies from Forextrading.africa
Over 50 Companies Reporting on Stakeholder Capitalism Metrics as International Support Grows
The World Economic Forum announces today the continued growth of the coalition of companies supporting the Stakeholder Capitalism Metrics initiative. Since January 2020-2021, over 100 companies have shown support for this initiative with over 50 already including the metrics in their 2020-2021 reporting materials.
Drawn from existing standards, the Stakeholder Capitalism Metrics provides a set of metrics that can be reported on by all companies, regardless of industry or region.
The metrics also offer comparability, which is particularly important for informing ongoing efforts to create a systemic, globally accepted set of common standards for reporting on sustainability performance.
"We are delighted to see so many companies joining this effort and, even more so, excited to see many already implementing the metrics into their reporting," said Olivier Schwab, Managing Director, World Economic Forum. "This is the first time we have publicly seen this breadth of data from global companies across sectors on ESG factors. The Stakeholder Capitalism Metrics are already demonstrating that consistent and comparable ESG reporting can help articulate to stakeholders the collective contribution of ESG commitments."
The World Economic Forum is currently a member of the IFRS Foundation's Technical Readiness Working Group, which is providing technical proposals to enable a running start for the potential International Sustainability Standards Board (ISSB) under the IFRS Foundation's governance structure to be announced by COP26. The Stakeholder Capitalism Metrics are a key input to this work and serve as an important preparedness tool for companies until global sustainability-related disclosure standards are established.
An early analysis of reports already incorporating the Stakeholder Capitalism Metrics in mainstream reporting demonstrates that it is now easier to consistently measure individual company progress against critical ESG areas, as well as the collective impact of those companies committed to reporting the Stakeholder Capitalism Metrics. An initial analysis of the first reports indicates the power of cumulative impact from the private sector together.
The emerging picture of the scale in which business is contributing to society is positive. An initial analysis of the first 45 reports from companies shows how companies are building skills for the future, with over $1.5 trillion invested in training. They also indicate that companies are innovating for better products and services, with over $20 trillion spent on R&D and $23 trillion in cumulative multi-year innovation investments. Lastly, they are contributing to their communities and social vitality with nearly $140 trillion in taxes.
Building trust and transparency
In today's context, businesses are facing increasing pressure to deliver sustainable prosperity while minimizing their climate impact, engaging a diverse workforce and many other deliverables. The Stakeholder Capitalism Metrics allow businesses, across industries, to measure, manage and disclose their impact on these ESG factors effectively.
Further benefits, as relayed by the companies, also include the ability to communicate through reporting. A company's performance and progress can enact change within the organization, secure investments upfront to reduce future costs and gain efficiencies in the long term and increase transparency to build trust with stakeholders.
Companies have also faced some challenges reporting on the Stakeholder Capitalism Metrics. These include data accessibility, jurisdictional challenges and data-processing capabilities. Despite these challenges, corporate support for ESG reporting and the Stakeholder Capitalism Metrics initiative continues to grow and the Forum will continue to invite all of its partners to join this initiative.
Companies that have committed to the metrics since January 2021 include:
Allied Irish Banks
ALROSA
Bain & Company
Biogen
Crescent Enterprises
Crescent Petroleum
Diligent Corporation
Enel SpA
Engro Corporation
EQT
Ericsson
Galp
Gingko Bioworks
Hanwha Asset Management
Henry Schein
Hyundai Motor Group
Intesa Sanpaolo
Koç Holding
Mitsubishi Heavy Industries
Nasdaq
Norilsk Nickel
Occidental
Olayan Financing Company
Olayan Saudi Holding Company
Orkla
PETRONAS
PTT
SAP
SOMPO Holdings
Standard Chartered Bank
Swiss Re
Trafigura
Wipro
Newly committed companies join others in the coalition in committing to:
Reflect the core metrics in their reporting to investors and other stakeholders (e.g., annual report, sustainability report, proxy statements, or other materials) by reporting on the metrics most relevant to their business or briefly explaining why a different approach is more appropriate
Publicly support this work and encourage their business partners to do so
Promote the further convergence of existing ESG standards, frameworks and principles to support progress towards a globally accepted solution for non-financial reporting on common ESG metrics
They also signal that the business community will continue to catalyse greater cooperation and alignment among existing standards and encourage progress on the development of a systemic, globally accepted set of common standards for reporting on sustainability performance.
Deloitte reports FY2021 revenue
Deloitte today reported aggregate global revenue of US$50.2 billion for the fiscal year ending 31 May 2021 (FY2021), a 5.5% increase in US dollars (USD).
"Events of this past year have had an unprecedented impact on the world and our organization. From the COVID-19 pandemic to more frequent, extreme climate events, and social upheavals, we are grateful that we've been able to continue to help clients and support our people as we all navigate through this challenging environment," says Punit Renjen, Deloitte Global CEO. "While the past year was difficult and defined by uncertainty, it has shown what can be achieved at speed and scale when businesses, governments, and society work together to tackle tough global challenges. This cooperative approach is a model that we must continue to build on."
"Deloitte embraces the opportunity to lead by example, to drive change through cooperative efforts, and to find and invest in better solutions to business and societal challenges. Our focus during the past year has been on deploying our global capabilities to help clients respond, recover, and thrive during the pandemic; enabling mental and physical wellness for our professionals to perform at the highest levels; helping communities address the need for greater health equity and better educational opportunities; and prioritizing the environment as we move closer toward our net-zero target," adds Renjen.
Staying resilient, responding to clients' evolving needs
Deloitte successfully served clients, leveraging investments in technology that helped us stay connected, expand alliance relationships, invest in innovation, and serve the public interest. Deloitte's success during the year reflects our commitment and our ability to adapt to meet the evolving needs of our clients.
Among the businesses, Financial Advisory grew fastest at 12.9% in USD, followed by Audit & Assurance, which grew 6.1% in USD. Government & Public Services was the fastest growing industry, followed by Technology, Media & Telecommunications. Financial Services clients contributed 27% of Deloitte's total revenue. Among the regions, Asia Pacific (APAC) grew fastest at 14%, followed by Europe/Middle East/Africa (EMEA), which grew at 11.3% (both in USD). We also expanded our global alliance and ecosystem business by 24%. Additional business insights include:
Audit & Assurance continued to deliver consistently high-quality audits in line with our public interest role within the financial reporting ecosystem. We deployed our global audit platforms, Deloitte Omnia and Deloitte Levvia, to advance innovation in audit service delivery worldwide. Our Audit & Assurance professionals assisted clients and stakeholders in addressing ESG reporting needs as well. Assurance services continue to help clients thrive as they manage complexities and opportunities in the financial, regulatory, and operational landscape. Audit & Assurance revenue grew 6.1% in USD.
Consulting helped clients build organizational resilience and imagine different futures using its scale and vast industry and sector expertise, especially in areas most disrupted by the pandemic. Deloitte continued to develop cloud native software solutions to accelerate digital transformation and made significant investments in next-generation technologies—including cloud and edge computing, and artificial intelligence. Drawing on our alliances with 15 leading technology companies, we orchestrated ecosystems to deliver integrated technology solutions for clients in innovative ways. With the creation of the Deloitte Center for AI Computing and targeted strategic acquisitions, we advanced the development of new offerings and services. Consulting revenue grew 5% in USD.
Financial Advisory served as a trusted advisor on thousands of distressed and COVID-related mandates. Additionally, Deloitte's market-leading M&A practices advised on thousands of transactions during the merger wave of 2020, and our Turnaround and Restructuring teams assisted governments around the world to administer pandemic-related funding for businesses and individuals. Deloitte also participated in government-sponsored COVID-19 task forces, advising on distressed sectors. The Deloitte Center for ESG Solutions supplied decarbonization, hydrogen, electricity, and other quantitative energy models to support major sustainable energy transformation projects. Financial Advisory revenue grew 12.9% in USD.
Risk Advisory supported clients to build trust, demonstrate resilience, and strengthen their security. With cyberattacks on the rise, Deloitte's 22,000 cyber professionals helped organizations identify cyber risks, prepare for and detect threats, strengthen and secure their environments and, most importantly, respond and recover quickly. Our professionals worked with clients to digitally transform their compliance and internal control systems while these organizations navigated virtual work environments and evolving regulations. We also accelerated our clients' journey to net-zero, delivering a portfolio of services globally. Risk Advisory revenue grew 5.6% in USD.
Tax & Legal supported clients navigating the ongoing complexity caused by the pandemic as they developed plans for recovery and growth. The acceleration of new business models is challenging the tax function in fundamental ways and driving demand for transformative tax operating models including outsourcing and co-sourcing of routine compliance and reporting activities. As a result, clients are seeking advisory services to embed resilience and innovate through technology, and fueling growth in areas like major tax policy reforms, digitization of tax, M&A, supply chain, employment and mobility, and sustainability reporting. Deloitte Legal responded to changing demands from clients by transforming its core services, focusing on helping clients be resilient through the pandemic, becoming a leading digital legal service provider of choice, and building a thriving Legal Management Consulting practice. Tax & Legal revenue grew by 2.3% in USD.
Additionally, in FY2021, Deloitte intensified efforts to help clients advance their ESG and sustainability efforts. Employing innovative approaches, digital solutions, deep industry insights, and lessons learned from our own experiences, Deloitte worked with clients to develop their strategies and adapt their operations for success in a changing marketplace.
For the third consecutive year, Brand Finance recognized Deloitte as the strongest and most valuable commercial services brand in the world. And industry analysts continued to acknowledge Deloitte's leadership in many service areas including cloud, cyber, strategy, and analytics.
Living our Purpose by making a positive impact for people and society
As the world's largest professional services organization, Deloitte is guided by its purpose to make an impact that matters. For Deloitte professionals, that means working to address the increasingly complex challenges society faces and creating a future where trust in institutions and systems is restored and progress is made on major societal challenges—including systemic racial injustice, social inequity, climate change, and economic inequality.
In FY2021, Deloitte made significant progress on ESG reporting; education; health equity; diversity, equity, and inclusion (DEI); mental health; and the environment. Deloitte's FY2021 societal impact investment was $223 million USD, bringing our five-year investment total to $1.15 billion USD.
ESG reporting: This year, the Deloitte Global Impact Report includes in-depth reporting of our impact on the environment and on society, as well as a more detailed look at the structures and processes of our organization.
In FY2021, Deloitte began reporting against the World Economic Forum's Stakeholder Capitalism Metrics. This effort builds on the critical work we are doing as part of the Forum's International Business Council (IBC) to lead and promote the adoption of a common set of ESG reporting metrics. These metrics enable companies to measure value-creation factors, increase reporting transparency and comparability for stakeholders and drive action to achieve sustainable long-term performance.
We also issued our first report following the recommendations of the Task Force on Climate Related Financial Disclosures detailing our processes for addressing climate change risks and opportunities in the areas of governance, strategy, risk management and metrics and targets. The report quantifies climate change impacts in financial terms and also examines risks and opportunities under two different climate scenarios.
Education and skills building: While the pandemic has accelerated trends such as reskilling and leveraging technology to improve educational outcomes, it has also exposed widening inequalities. Recognizing these challenges and the life-altering outcomes an education can provide, Deloitte doubled its commitment to supporting those being left behind in school and at work by increasing our WorldClass goal from 50 million to 100 million individuals reached by 2030. In FY2021, we reached 8.2 million individuals, and since 2017, we have reached 20 million individuals.
Through WorldClass, and throughout the pandemic, Deloitte has invested in programs to help students keep learning, including educating children in remote villages in India and virtual mentoring through Strive for College in the United States to help students who face financial need navigate getting into and through college and starting their career. To achieve our WorldClass goals, in May 2021 Deloitte launched The WorldClass Education Challenge, an initiative inviting educators, entrepreneurs, and innovators to work alongside Deloitte professionals and the World Economic Forum's UpLink platform to identify and advance solutions that support access to a quality education for more of the world's students.
Health equity: COVID-19 challenged us all—public and private sector alike—to rethink the status quo to rebuild and reinvest in more equitable and affordable health care infrastructure.
In FY2021, Deloitte piloted an initiative with the Government of Haryana state in India that offers a potential remedy to underinvestment in public health infrastructure. Together with state government and medical professionals, Deloitte developed a uniquely Indian approach that leveraged local resources to deliver support and home care to those in the Karnal district with mild to moderate COVID-19, freeing up local hospitals to care for the most critically ill patients. Deloitte's program is being expanded to Africa, Brazil and Southeast Asia.
Diversity, equity, and inclusion (DEI) and mental health: We want our people to feel accepted as they are, engaged in our organization, and empowered to succeed. That commitment is reflected in Deloitte's ALLIN global diversity and inclusion strategy. The foundation of our strategy is our emphasis on respect and inclusion, which focuses on all aspects of diversity. Built upon this foundation are three pillars—working toward gender balance, fostering LGBT+ inclusion, and supporting mental health—that advance all of our interventions and actions.
The events of FY2021 highlighted the growing recognition of mental health as a critical component of overall well-being. To meet the needs of our people, we established a mental health baseline for measuring well-being factors, made a global commitment to mental health within our organization and in society at large, and became a Founding Partner of the Global Business Collaboration for Better Workplace Mental Health, which aims to raise awareness of the importance of mental health in the workplace and facilitate the adoption of best practices that enable employees to thrive in the workplace.
Expanding our commitment to the environment
Deloitte believes deeply that climate change is one of the defining global challenges of our time. Through Deloitte's WorldClimate strategy, we are driving responsible climate choices within our organization and beyond.
We're empowering our more than 345,000 professionals to take individual and collective climate action alongside clients and communities. In collaboration with World Wildlife Fund (WWF), we developed a climate learning program for all Deloitte professionals.
As part of the World Economic Forum's (WEF) Alliance of CEO Climate Leaders, Deloitte Global CEO Punit Renjen joined over 70 CEOs in an open letter urging world leaders to support "bold and courageous commitments, policies and actions."
In recognition of Deloitte's environmental commitment, Deloitte's greenhouse gas reduction goals were validated by the Science Based Targets initiative (SBTi). Additionally, Deloitte committed to all three Climate Group initiatives supporting 100% renewable electricity (RE100), 100% electric vehicles adoption (EV100), and energy efficiency/productivity (EP100) within our organization globally. We made great progress towards these targets during FY2021, reducing absolute carbon emissions by 41% and carbon emissions per FTE by 44% from our base year of FY2019.
"While the pandemic and disruptions of the past year have exposed considerable inequities in our society, they have also provided us with an opportunity to build resilience into our global economy, rebuild trust in our systems and businesses, and foster a better future for more of the world's people,"adds Renjen. "Our future is not preordained. We can create a better world for future generations. To thrive tomorrow, it is imperative for everyone—governments, businesses, and individuals—to put people and our environment first, and act now to create a more resilient world that is prepared for and adaptable to the next set of challenges."
Dubai Chamber Continues Bolstering Economic Ties Between UAE And Africa
United Arab Emirates has launched its 6th edition of Global Business Forum Africa (GBF Africa) that aims at scaling-up and strengthening multifaceted business with Africa. With its first class Emirates airline, the airline network will facilitate the participation in the forum of African leaders and corporate business leaders.
Under the patronage of His Highness Sheikh Mohammed Bin Rashid Al Maktoum, Vice President and Prime Minister of the UAE and Ruler of Dubai, GBF Africa is bringing the trade and investment community back together to explore bilateral trade opportunities between Dubai and Sub-Saharan Africa.
Now in its 6th edition, Global Business Forum Africa facilitates international revenue flows by engaging leading decision-makers on the global investment scene. Influential stakeholders participate in constructive dialogue at the highest level, focusing on key economic developments and investment opportunities emerging across the continent.
This forum among other key objectives aims to build bridges between UAE and African business communities and explore untapped trade and investment potential. It represents an unprecedented opportunity for businesses of all sizes, international organizations and government entities from across the world, to come together to foster a more diversified and resilient global economy, inspire a vibrant business environment and drive sustainable growth.
Besides Africa, it has the Global Business Forum ASEAN established as a platform for insightful dialogue between government and business leaders in the UAE and ASEAN by identifying opportunities for mutual growth. The Regional Comprehensive Economic Partnership is set to re-shape global connectivity and add US$186 billion to global GDP by 2030.
It further launched in 2016, Global Business Forum Latin America that seeks to pave the way for long-lasting partnerships between business communities in the GCC, Latin America and Caribbean (LAC). The forum explores existing trade synergies and bilateral business opportunities, while strengthening Dubai's position as a gateway for Latin American companies.
As expected, Heads of State, more than 30 Ministers, high-ranking Government officials and prominent influential business leaders from Africa have confirmed their participation for the sixth edition of the Global Business Forum Africa (GBF Africa), which takes place on October 13-14, 2021 at Expo 2020 Dubai.
Dubai Chamber is organizing GBF Africa 2021 in partnership with Expo 2020 Dubai under the theme "Transformation Through Trade" and the event will be held under the patronage of H.H. Sheikh Mohammed bin Rashid Al Maktoum, Vice President and Prime Minister of the UAE and Ruler of Dubai.
The organizers have listed top-level participants including H.E. Filipe Nyusi, President of Mozambique; H.E. Felix Tshisekedi, President of Congo; H.E. Dr C.G.D.N. Chiwenga, Vice President of Zimbabwe; the Chief Minister of Jersey; the Secretary General of COMESA; more than 30 ministers and high-ranking African officials, including ministers from Ghana, Angola, Ethiopia, Uganda Zimbabwe and Liberia, Kenya, Botswana, Côte d'Ivoire, Mauritius, Mozambique, Namibia, Niger, Senegal, Seychelles, Congo and the Kingdom of Lesotho, as well as government officials from Rwanda and Kenya.
H.E. Reem Al Hashimy, UAE Minister of State for International Cooperation and Director General of Expo 2020 Dubai, said: "Countries from across the world that are participating in Expo 2020 are eager to widen and deepen their ties with Africa, and GBF Africa will be a crucial forum where the continent can share its plans and achievements, seek investments and solutions to its challenges and forge new relationships across the globe."
H.E. Hamad Buamim, President and CEO of Dubai Chamber, said: "The success that GBF Africa has had in attracting African presidents, ministers and influential leaders to join its high-level talks reflects the forum's position as a leading global platform for exploring investment opportunities in the African continent. It reinforces the crucial role played by Dubai's wise leadership in expanding the emirate's trade links with emerging markets around the world."
According to Buamim, the Dubai Chamber is keen to continue its efforts to promote building strategic partnerships with the key players in the African business ecosystem. The Chamber is also committed to encouraging and supporting local and national companies to invest in African markets and enhance sustainable economic growth and development.
Ambareen Musa, Founder and CEO of Souqual in the UAE said: "As we grow and scale-up in the Middle East, this gives us a lot of exposure for potentially getting into Africa as a region."
Through its network of international representative offices, trade missions and high-profile business forums, Dubai Chamber of Commerce & Industry works to raise Dubai's profile as a global trade and investment hub. The Chamber represents more than 260,000 companies, making it one of the world's largest membership-based Chambers of Commerce.