Russia, Iran and China plan to hold joint drills in Persian Gulf
Russia, Iran and China will hold joint maritime drills in the Persian Gulf around late 2021 or early 2022, Moscow's ambassador to Tehran has said, the RIA news agency reported on Monday.
The exercises involving naval vessels from the three countries will be focused on shipping security and combating piracy, Levan Dzhagaryan was quoted as saying.
In an interview with Sputnik, Ambassador Dzhagaryan also said following the lifting of the UN arms embargo on Iran, Moscow and Tehran plan to engage in a constructive dialogue on an entire range of military products.
"Our defense cooperation with Iran has a rather long history of over 50 years. It is being developed on a mutually beneficial basis, with Russia's strict compliance with its international obligations in the arms trade area. Taking into account the lifting of restrictions, the Russian side is engaged in a constructive dialogue with Iranian partners on the entire range of military products," Dzhagaryan stated.
Source: Tehran Times
New Project to Support Egypt's Inclusive and Sustainable Economic Growth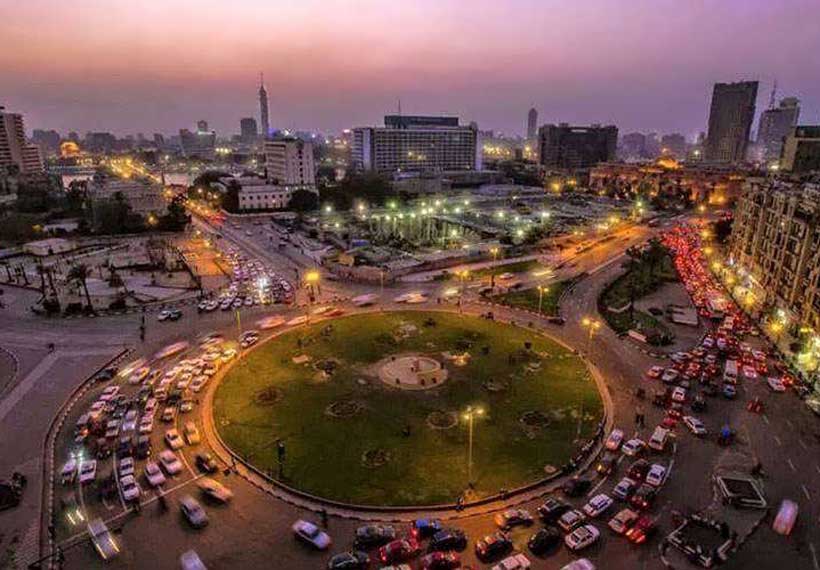 The World Bank's Board of Executive Directors approved a US$360 million Development Policy Financing (DPF) loan to support Egypt's post-pandemic recovery and enhance the country's prospects for sustainable and inclusive growth. To further support achievement of the operation's development objectives, the Asian Infrastructure Investment Bank is considering parallel financing for the operation of the same amount using the same package of policy reforms agreed with the World Bank.
Egypt's first wave of macro-economic reforms stabilized the economy and allowed the country to enter the global COVID-19 crisis with greater resilience and improved fiscal and external accounts. The newly approved "Egypt Inclusive Growth for Sustainable Recovery" operation builds on this by supporting a second wave of structural reforms focused on creating jobs and providing an inclusive enabling environment for the private sector laying the basis for a sustainable recovery.
Egypt has remained one of the few countries that has maintained positive growth during the crisis. The reform program implemented since 2015, as well as the quick action on fiscal and monetary measures to ease the effect of the pandemic on firms and households have supported Egypt's economy during the crisis. Significant steps have also been undertaken to address Egypt's long-term structural challenges that are helping with the pandemic recovery.
"Structural reform policies are integral to Egypt's efforts to accomplish a sustainable and resilient economic recovery that enables the economy to weather future shocks," said Dr. Rania Al-Mashat, Egypt's Minister of International Cooperation. "This operation will support our efforts to maintain the reform momentum and achieve the milestones necessary for inclusive growth." she added.
The program strategically addresses some of the long-term structural issues impacting growth through its focus on three thematic pillars: enhancing macro-fiscal sustainability, enabling private sector development, and fostering women's economic inclusion.
The first pillar on Enhancing Macro-Fiscal Sustainability, supports improving the management of State-Owned Enterprises through enhanced transparency and reporting. It also enhances debt transparency and debt management by introducing the regular publishing of a wider range of domestic and external debt data. This pillar also promotes and empowers a greener and more sustainable economic recovery through the issuance of green bonds.
The second pillar on Enabling Private Sector Development builds on the first wave of reforms and supports digital and financial inclusion, the streamlining and automation of trade facilitation, and a modernization of bankruptcy processes that aim to improve Egypt's competitiveness and private sector job creation. The pillar also strengthens the regulatory framework for private sector participation in waste management, which provides a basis for greener and more inclusive development in the sector.
The third pillar on Fostering Women Economic Inclusion, focuses on legislative and regulatory reforms that promote female participation in the labor force and supports Government efforts to address gender-based violence. It includes steps to remove restrictions on women participation in sectors and limitations on working hours and supports the Government adoption of a national code of conduct that promotes safe and decent transportation for women in railways.
Through a Country Platform Approach, the Ministry of International Cooperation has organized key stakeholder engagements to ensure that the DPF program supports and strengthens the reforms taken by the Government. The program's design benefited from a collaborative process that had input from key stakeholders, including development partners, civil society, women and the private sector.
"Through this operation and many more, we are proud to support Egypt's endeavors to build back better," said Marina Wes, World Bank Country Director for Egypt, Yemen and Djibouti. "One of the key objectives of this operation is making Egypt's growth more inclusive and more resilient to future shocks, by addressing long term structural challenges and recognizing the pivotal role of women in the country's economic growth." she added.
CEOs Urge World Leaders to 'Do More Together' in the race to Net Zero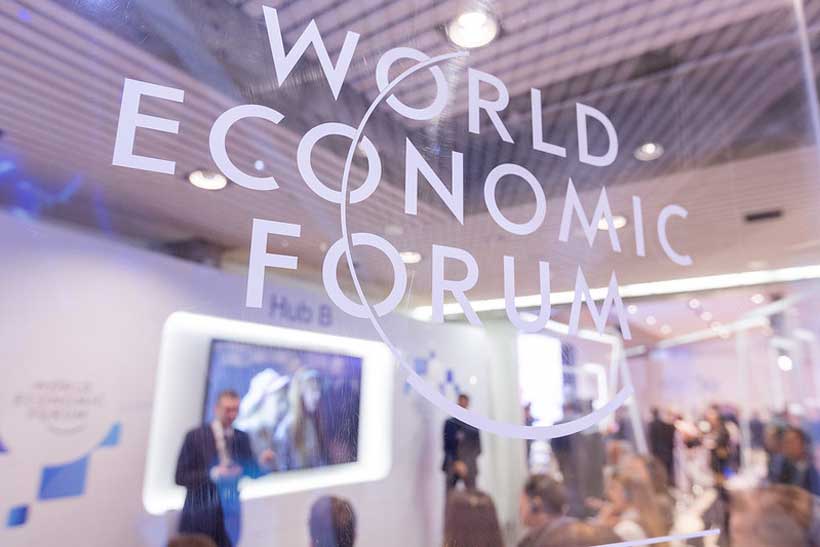 The Alliance of CEO Climate Leaders, hosted by the World Economic Forum, appealed to the governments and world leaders to leverage COP26 as their best chance to halve emissions by 2030 and reach net-zero by 2050.
Signatories propose concrete steps to world leaders that would help businesses accelerate their emission reductions, scale up innovations and achieve a net-zero and nature-positive world by 2050.
"This letter sends a clear signal days before world leaders meet in Glasgow to agree measures that can safeguard our climate," said Antonia Gawel, Head of Climate Action, at the World Economic Forum. "Chief executives are committed to ambitious, and science aligned climate action, and welcome bold policies to accelerate decarbonization efforts around the world at the outset of this critical decade."

"The World Economic Forum Alliance of CEO Climate Leaders has grown to over 100 members, said Christian Mumenthaler, Chief Executive Officer, Swiss Re. "The private sector is playing a huge role in climate leadership by pressing for action along its value chains. With more collaboration across industries, we can accelerate the green transition."
"For me this is personal, I will double my efforts and expect businesses, government and society to do the same," said Jesper Brodin, Chief Executive Officer, Ingka Group | IKEA. "We will achieve and transition to a net-zero future that is good for both people and the planet, by working together. That is why we encourage more CEO's to join us at the World Economic Forum Alliance of CEO Climate Leaders in the progress towards a new economy where everyone can be a winner."
Following the lockdown caused by the COVID19 pandemic, COP26 will provide a platform for members of the Alliance, world leaders, government officials and representatives of the NGO community, to tackle the climate crisis together.
Climate Change Could Further Impact Africa's Recovery
The World Bank's new Groundswell Africa reports, released today ahead of the 26th session of the Conference of the Parties (COP 26), find that the continent will be hit the hardest by climate change, with up to 86 million Africans migrating within their own countries by 2050.
The data on countries in West Africa and the Lake Victoria Basin show that climate migration hot spots could emerge as early as 2030, and highlight that without concrete climate and development action, West Africa could see as many as 32 million people forced to move within their own countries by 2050. In Lake Victoria Basin countries, the number could reach a high of 38.5 million.
"From pastoralists travelling the Sahel to fishermen braving the seas, the story of West Africa is a story of climate migrants. As countries are experiencing rises in temperatures, erratic rainfall, flooding, and coastal erosion, Africans will face unprecedented challenges in the coming years," says Ousmane Diagana, World Bank Vice President for Western and Central Africa. "This series of reports identifies priorities for climate action that can help countries move towards a green, resilient and inclusive development and generate opportunities for all African people."
Slow-onset climate change impacts, like water scarcity, lower crop and ecosystem productivity, sea level rise, and storm surge will increasingly cause people to migrate. Some places will become less livable because of heat stress, extreme events, and land loss while other areas may become more attractive as consequence of climate-induced changes, like increased rainfall. Unattended, these shifts will not only lead to climate-induced migration, potentially deepening existing vulnerabilities and leading to increased poverty, fragility, conflict, and violence
The authors highlight that people's mobility will be influenced by how slow onset of climate impacts will interact with population dynamics and the socio-economic contexts within countries. However, efforts to support green, inclusive, and resilient development, could reduce the scale of climate migration by 30% in the Lake Victoria region and as much as 60% in West Africa.
"Investments in resilience and adaptation can promote green industries, and when paired with investments in health, education, the digital economy, innovation, and sustainable infrastructure, they also have tremendous potential to create climate-smart jobs and boost economic growth," asserts Hafez Ghanem, World Bank Vice President for Eastern and Southern Africa. "As part of this, a focus on women's empowerment is critical to improve human capital and to reap the demographic dividend—significant aspects of building climate resilience in the years to come."
The scale and trajectory of climate-induced migration across Africa will require countries to take bold, transformative actions:
Net-zero targets: the global community has the responsibility to cut greenhouse gas emissions to reduce the scale and reach of climate impacts.
Locality and context matter: countries will need to embed internal climate migration in far-sighted green, resilient, and inclusive development planning across Africa.
Data: investing in research and diagnostic tools is key to better understand the drivers of internal climate migration for well-targeted policies.
Focus on people: invest in human capital to engage people in productive and sustainable climate smart jobs.
The Groundswell Africa series is a sequel to the 2018 Groundswell report and complements the recently released Groundswell II report, providing in-depth analysis on potential scale and spread of internal climate migration in West African and the Lake Victoria Basin, with country level analysis from Nigeria, Senegal, Tanzania, and Uganda to better inform policy dialogue and action.