Russia, Iran and China plan to hold joint drills in Persian Gulf
Russia, Iran and China will hold joint maritime drills in the Persian Gulf around late 2021 or early 2022, Moscow's ambassador to Tehran has said, the RIA news agency reported on Monday.
The exercises involving naval vessels from the three countries will be focused on shipping security and combating piracy, Levan Dzhagaryan was quoted as saying.
In an interview with Sputnik, Ambassador Dzhagaryan also said following the lifting of the UN arms embargo on Iran, Moscow and Tehran plan to engage in a constructive dialogue on an entire range of military products.
"Our defense cooperation with Iran has a rather long history of over 50 years. It is being developed on a mutually beneficial basis, with Russia's strict compliance with its international obligations in the arms trade area. Taking into account the lifting of restrictions, the Russian side is engaged in a constructive dialogue with Iranian partners on the entire range of military products," Dzhagaryan stated.
Source: Tehran Times
COVID crises highlight strengths of democratic systems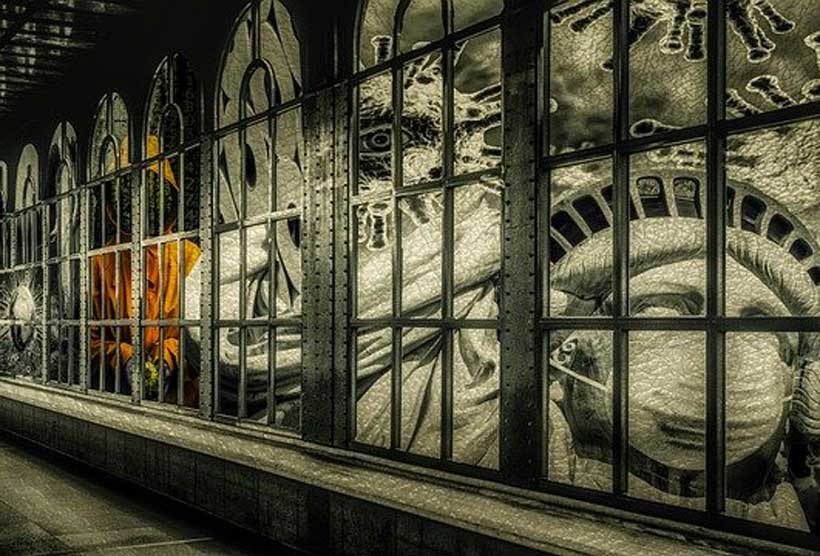 The UN Secretary-General, on Wednesday, urged the world to "learn from the lessons of the past 18 months, to strengthen democratic resilience in the face of future crises."
In his message for the International Day of Democracy, António Guterres explained in the wake of COVID-19, this meant identifying good governance practices that can counter all kinds of emergencies, whether public health, environmental or financial.
"It means addressing the egregious global injustices laid bare by the crisis, from pervasive gender inequalities and inadequate health systems to unequal access to vaccines, education, the internet and online services," he said.
For the UN chief, along with the human toll carried by those most deprived, "these persistent historical inequalities are themselves threats to democracy." 
Participation of all
The Secretary-General argues that strengthening democracy also means embracing participation in decision-making, including peaceful protests, and giving a voice to people and communities that have traditionally been excluded.
"The silencing of women, religious and ethnic minorities, indigenous communities, people with disabilities, human rights defenders and journalists is an impediment to creating healthy societies," Mr. Guterres said.
For him, "democracy simply cannot survive, let alone flourish, in the absence of civic space."
Emergency powers
In his message, António Guterres also stresses the importance of phasing out emergency powers and legal measures by governments, which in some cases have become repressive and contravene human rights law.
He explains that some States and security sector institutions rely on emergency powers because they offer shortcuts, but cautions that, with time, "such powers can seep into legal frameworks and become permanent, undermining the rule of law and consuming the fundamental freedoms and human rights that serve as a bedrock for democracy."
At the height of the COVID-19 pandemic, the Secretary-General warned that "every crisis poses a threat to democracy, because the rights of the people, in particular those most vulnerable, are all too quickly ignored."
It is for that reason that protection of rights in times of crisis is a key element of his Call to Action for Human Rights, issued in February of last year.
As the world starts to look beyond the pandemic, Mr. Guterres called on the international community to "commit to safeguarding the principles of equality, participation and solidarity", so that it can better weather the storm of future crises.
Gender equality 'champion' Sima Sami Bahous to lead UN Women
Secretary-General António Guterres described Sima Sami Bahous of Jordan, as "a champion for women and girls", announcing on Monday her appointment to lead the UN's gender equality and empowerment entity, UN Women.
The UN chief said she would also champion gender equality and youth empowerment, as well as being a "keen advocate for quality education, poverty alleviation and inclusive governance".
Ms. Bahous brings to the job more than 35 years of leadership experience at the grassroots, national, regional and international level.
She has expertise in advancing women's empowerment and rights, addressing discrimination and violence, and promoting sustainable socio-economic development, in line with the Sustainable Development Goals (SDGs) the UN chief said in a statement.
The news came following consultations with Member States and the Executive Board of UN Women.
Rich experience
Most recently, Ms. Bahous served as Jordan's UN ambassador in New York. 
Prior to that, she was the Assistant Administrator and Director of the Regional Bureau for Arab States at the UN Development Programme (UNDP) from 2012 to 2016 and Assistant Secretary-General and Head of the Social Development Sector at the League of Arab States, from 2008 to 2012.
The new UN Women chief has also served in two ministerial posts in Jordan as President of the Higher Media Council from 2005 to 2008 and as Adviser to King Abdullah II from 2003 to 2005. 
She has also worked for UN Children's Fund UNICEF, and with a number of UN and civil society organizations, as well as teaching development and communication studies at different universities in her native Jordan. 
She is fluent in Arabic and English, and proficient in French.
Tribute to outgoing head
The UN chief said he was "deeply grateful" to outgoing Executive Director Phumzile Mlambo-Ngcuka of South Africa, for the "commitment and dedicated service" she exhibited as head of UN Women.
He also extended his appreciation to the UN Special Representative on Sexual Violence in Conflict, Pramila Patten, who will continue to serve as Acting Executive Director until Ms. Bahous is in post.
Most agricultural funding distorts prices, harms environment
Around 87% of the $540 billion in total annual government support given worldwide to agricultural producers includes measures that are price distorting and that can be harmful to nature and health.
That is the main finding of a new UN report calling for repurposing these incentives to achieve more of the 2030 Sustainable Development Goals and realize the UN Decade of Ecosystem Restoration.
The report, A multi-billion-dollar opportunity: Repurposing agricultural support to transform food systems, was launched on Tuesday by the Food and Agriculture Organisation (FAO), the UN Development Programme (UNDP) and the UN Environment Programme (UNEP).
Switch investments
Global support to producers in the form of subsidies and other incentives, makes up 15 per cent of total agricultural production value. By 2030, this is projected to more than triple, to $1.759 trillion. The OECD defines agricultural support, as the annual monetary value of gross transfers to agriculture, from consumers and taxpayers, arising from government policies.
Current support mostly consists of price incentives, such as import tariffs and export subsidies, as well as fiscal subsidies which are tied to the production of a specific commodity or input.
The report says these are inefficient, distort food prices, hurt people's health, degrade the environment, and are often inequitable, putting big agri-business ahead of smallholder farmers, many whom are women.
Last year, up to 811 million people worldwide faced chronic hunger and nearly one in three people in the world (2.37 billion) did not have year-round access to adequate food. In 2019, around three billion people, in every region of the world, could not afford a healthy diet.
Change, don't eliminate
The reports note that, even though most agricultural support today has negative effects, around $110 billion supports infrastructure, research and development, and benefits the general food and agriculture sector.
It argues that changing agricultural producer support, rather than eliminating it, will help end poverty, eradicate hunger, achieve food security, improve nutrition, promote sustainable agriculture, foster sustainable consumption and production, mitigate the climate crisis, restore nature, limit pollution, and reduce inequalities.
Wake-up call
The Director-General of FAO, Qu Dongyu, said the report "is a wake-up call for governments around the world to rethink agricultural support schemes to make them fit for purpose to transform our agri-food systems and contribute to the Four Betters: Better nutrition, better production, better environment and a better life."
Agriculture is one of the main contributors to climate change. At the same time, farmers are particularly vulnerable to impacts of the climate crisis, such as extreme heat, rising sea levels, drought, floods, and locust attacks.
According to the report, "continuing with support-as-usual will worsen the triple planetary crisis and ultimately harm human well-being."
Meeting the goals of the Paris Agreement requires shifting support especially in high-income countries for an outsized meat and dairy industry, which accounts for 14.5 per cent of global greenhouse gas emissions. In lower-income countries, governments should consider repurposing their support for toxic pesticides and fertilizers or the growth of monocultures.
For the Executive Director of UNEP, Inger Andersen, "governments have an opportunity now to transform agriculture into a major driver of human well-being, and into a solution for the imminent threats of climate change, nature loss, and pollution."
From India to the UK
The report shares several case studies, such as the Indian state of Andhra Pradesh, that adopted a policy of Zero Budget Natural Farming; or the Single Payment Scheme, in the United Kingdom, that removed subsidies in agreement with the National Farmers Union (NFU).
In the European Union, crop diversification has been incentivized through reform of the Common Agricultural Policy (CAP), and in Senegal a programme called PRACAS incentivizes farmers to cultivate more diverse crops.
UNDP Administrator, Achim Steiner, believes repurposing agricultural support "can improve both productivity and environmental outcomes." For him, this change "will also boost the livelihoods of the 500 million smallholder farmers worldwide, many of them women, by ensuring a more level playing field."
The report is being launched ahead of the 2021 Food Systems Summit convened by the UN Secretary-General António Guterres, due to take place on 23rd September in New York.
The Summit will launch bold new actions to deliver progress on all 17 SDGs, each of which relies to some degree on healthier, more sustainable and equitable food systems.