The Infinite Insignificance of Donald J. Trump
"Life can only be understood backwards: but it must be lived forwards."-Soren Kierkegaard
For good reason, millions of Americans remain wary of any Trump return to presidential politics. Nonetheless, though his time in office was starkly retrograde and continuously defiling – a "triumph" of gratuitous rancor – his name will inevitably mean nothing. In the always underlying scheme of things, Trump's dark memory will come to resemble a face drawn in sand at the edge of the sea.
It will be erased.
Already, grievous costs have been borne. To fully understand the force-multiplying harms[1] this president brought to the United States, informed retrospective examinations are now required. Somehow or other, America and the world will "outlive" the Trump horror and continue toward a more-or-less secure planetary life.[2] The myriad tangible harms of Trump's tenure will remain palpable for a long while, but the ultimate fate of Trump's memory will resemble that of the original Fuehrer.
Today, while a small number of conspiracy-centered devotees eagerly await the leader's "inevitable return," others are able to acknowledge that chronology must be experienced "forwards." Time doesn't really have a reverse option. The past is irremediable. Period.
Only in stale and empty places can anyone uncover celebratory Trump memories of war, horror or genocide.
"Civilization," says Lewis Mumford, "is the never ending process of creating one world and one humanity."[3] Donald J. Trump was an impediment to this critical prospect, just another stumbling block that history throws along the tortuous journey of humankind.[4] While such obstructions will create serious setbacks for our entire species – "Germany Over All" and "America First" are evident examples – these hindrances are always transient.
Even now, from ashes of the Third Reich, great pain rises in smoke. Though an ineradicable and immeasurable pain, the terrible fires themselves will not be re-kindled. The responsible criminals will never be pardoned.
Like the face drawn in sand at the edge of a sea, they have been erased.
Some truths are manifest. Everything is interconnected; unassailably, the whole world is "one body." It represents, in one elucidating metaphor, an infinite circle, a geometry with no determinable "inside" or "outside."
To be sure, it represents a metaphor that was never understood by Donald J. Trump.
Not even at its most transparent level.
One point is certain. Absolutely everything on earth is transient or impermanent. In essence, individuals can never "have" anything. We suffer largely because our imperiled species can never understand this utterly primary premise of human life's defining boundaries.
There do exist linguistic hints, variously esoteric or obscure, but nonetheless discoverable. In Hebrew, one does not say "I have," but rather "there is to me." What is expressed by such seemingly awkward usage is the impermanence of everything that is apparently tangible. Everything.
Wealth, fame and beauty – including the purported feats of history's "great men" – are just rapidly disintegrating manifestations of a mirage. When celebrity politicians or their adherents seek to attach some authentic substance or immortality[5] to the celebrity's personal fame, their efforts are anything but a tour de force. They are vain, ridiculous and delusionary. [6]
In the case of American "celebrity" Donald J. Trump, these attempts are quite literally absurd.
For the indefinite future (a problematic time concept in itself), rancor will likely remainthe dominant force of American politics. Though seemingly founded upon conspicuous partisan divides and ceaselessly inane culture wars, this bitter force is grounded in something more basic and universal. This truer foundation is the presumptively limitless unwillingness of citizens to see themselves as intersecting parts of One Body.[7] In any event, it represents an unwillingness that has markedly grave human consequences, both political and philosophical.
There is more. Some would argue that this unwillingness is simply ineradicable (e.g. Swiss psychologist Carl G. Jung), but there are certain identifiable circumstances wherein the traditionally latent bonds of human empathy might be strengthened by science. More specifically, these bonds could be vitalized by deeper awareness that space and time are not discrete domains. They are interpenetrating.
Here, among other things, the overriding "message" must be the basic "oneness" of planet earth and the entire universe. National leaders like Donald J. Trump who ignore or combat this unchallengeable message only hasten their own insignificance. Everything is related to everything else, not just spatially, but also temporally. All things are constantly in flux. Nothing is forever or immortal, least of all a breathtakingly vapid former American president.[8]
In the final analysis, however, this is a "good" thing.
There is more. Echoing a core theme of Swiss psychologist-philosopher C.G. Jung, every civilization represents the sum total of individual souls seeking redemption.[9] To plausibly calculate this "total" is beyond any scientific possibility; but, one related conclusion is inescapable: The insignificance of any single political figure in this incalculable calculus is necessarily infinite.
Ultimately, within the interminable maelstrom of planetary political life, each Fuhrer or would-be Fuhrer ultimately "makes of himself"a quantité négligeable.
The active-voice is needed here because the so-called "great leader" doesn't "become" unimportant. Rather, he is intimately complicit in what amounts to a purifying transformation.
Further, there are certain jurisprudential considerations. Though rarely understood or recalled, the core foundations of US law are not of uncertain provenance. They lie anchored in Natural Law. This higher law is based upon the acceptance of certain principles of right and justice that prevail because of their own intrinsic merit. Eternal and immutable, they are external to acts of human will and interpenetrate all human reason. This idea and variously attendant traditions of human comity run continuously from Mosaic Law and the ancient Greeks and Romans to the present day.[10] It seeks to ensure that peremptory "high principles" of a still-aspiring civilization (national and global) can take precedence over recurrently murderous edicts of criminals, madmen[11] and fools.[12]
A contemporary example would be the presidential edicts and interpretations of Donald J. Trump. Prima facie, claiming that he had mysteriously reduced the risks of a nuclear war with North Korea because he and Kim Jong Un "fell in love" was unpersuasive. Credo quia absurdum, said the ancient philosopher Tertullian. "I believe because it is absurd."
During his absurd presidency, Donald J. Trump sought to undermine almost every rudimentary tenet of decent and law-abiding conduct. Assiduously, he misled his fellow citizens about Covid, and lauded bigotry in virtually every form. Ignoring the Higher Law background of his country (a background of which he remained determinedly ignorant), Trump openly urged consideration of nuclear weapons use against hurricanes and congratulated 18th century revolutionary armies for taking control of America's "national airports." Most egregiously, at the very end of his corrosive tenure, this president urged armed insurrection against his own government, the government of the United States. It was a dereliction so monstrous as to appear (and still appear) unimaginable. In short order, the barbarous January 6, 2021 assault on the US Capitol became Trump's "Reichstag moment," an apt description given by Joint Chiefs of Staff Chairman, General Mark Milley.
Donald J. Trump's dictatorial dreams will end in the same unheroic fashion as nefarious dream-fantasies of the original Fuhrer. Although Trump's unreasoning followers remain gripped by contrived illusions of his supposed "greatness," these confused longings will remain caricature. Accordingly, it's time for candor. Base appetites for a Fuhrer who can somehow lead citizens toward national and personal "redemption" can elicit only unappeasable desires and irreversible anguish.
For Donald J. Trump, sacrificial loss of American lives represented a small price to pay for his sought after "immortality." This grotesque sort of thinking was linked to various policy postures of unrelenting nonsense; it represented a vain and hopeless transaction. Always, Trump's narrowly self-focused calculations expressed visceral or seat-of-the-pants reasoning. They could never yield any sensible or defensible national policies.
In the 19th century, German-Swiss philosopher Friedrich Nietzsche counseled in Zarathustra: "One ought never seek the higher man at the marketplace." Yet, Donald Trump represented the "mass man" incarnate. "The mass-man," we had been warned by Spanish philosopher Jose Ortega y' Gusset in The Revolt of the Masses "has no attention to spare for reasoning; he learns only in his own flesh." When he was asked on April 10, 2020 how he would create appropriate metrics for determining when the country could safely be "opened up again," Trump pointed to his head and declared: "This is my only metric."
Once again, this former president's overwhelmingly worthless calculations were produced not by refined intellect or analysis, but raw instinct
For Der Fűhrer in the White House, truth was anathema; never was it considered welcome or exculpatory. For Donald Trump, all that mattered was the "truth" of Joseph Goebbels, a "truth" that valued presumed propagandistic benefit over the flesh-and-blood lives of fellow citizens. Further, in this connection, one dare not invoke the presumptively contemptible lives of "aliens," migrants, refugees or other non-Americans."). By unhidden Trump definition, such lives were extraneous, an annoyance. Even after the August 2021 fall of Afghanistan, a collapse that had been expressly codified by the Trump administration, deflected responsibility remained de rigeur for this previous president.
The Irish poet Yeats' spoke obliquely of a "rough beast" in The Second Coming, and Der Fűhrer is a reasonable term of description for an American president who spawned or tolerated egregious crimes – against the United States and against other nations.[13] Even without mens rea, or what the jurists would call "criminal intent,"[14] Donald Trump's vaguely casual unconcern for science-based judgments on disease, law[15] and war[16] could ultimately result in the death of millions.
Still, because of "the nature of things,"[17] he will end up forgotten and unredeemed. Donald J. Trump will become exactlywhat he deserves to become in a world that is "lived forwards." Indeed, this former American president will be more than simply forgotten. He will become infinitely insignificant.
---
[1] This term is usually reserved for capable scholars of military strategy and medical pathology.
[2] This continuance will require certain antecedent modifications of Realpolitik or power politics. In his posthumously published Lecture on Politics (1896), German historian Heinrich von Treitschke observed: "Individual man sees in his own country the realization of his earthly immortality." Earlier, German philosopher Georg Friedrich Hegel opined, in his Philosophy of Right (1820), that the state represents "the march of God in the world." The "deification" of Realpolitik, a transformation from mere principle of action to a sacred end in itself, drew its originating strength from the doctrine of sovereignty advanced in the sixteenth and seventeenth centuries. Initially conceived as a principle of internal order, this doctrine underwent a specific metamorphosis, whence it became the formal or justifying rationale for international anarchy – that is, for the still present global "state of nature." First established by Jean Bodin as a juristic concept in De Republica (1576), sovereignty came to be regarded as a power absolute and above the law. Understood in terms of modern international relations, this doctrine encouraged the notion that states lie above and beyond any form of legal regulation in their interactions with each other.
[3] We may also think here of a corresponding Talmudic observation: "The earth from which the first man was made was gathered in all the four corners of the world."
[4] Dostoyevsky inquires: "What is it in us that is mellowed by civilization? All it does, I'd say, is to develop in man a capacity to feel a greater variety of sensations. And nothing, absolutely nothing else. And through this development, man will yet learn how to enjoy bloodshed. Why, it has already happened. Civilization has made man, if not always more bloodthirsty, at least more viciously, more horribly bloodthirsty." See: Fyodor Dostoyevsky, Notes from Underground 108 (Andrew R. MacAndrew, trans., New American Library, 1961(1862).
[5]In world politics, says philosopher Alfred North Whitehead, any deeply-felt promise of immortality is of "transcendent importance." See: Religion in the Making, 1927.
[6]Reminds Sigmund Freud: "Fools, visionaries, sufferers from delusions, neurotics and lunatics have played great roles at all times in the history of mankind, and not merely when the accident of birth had bequeathed them sovereignty. Usually, they have wreaked havoc."
[7] Concerning such commonality, we may learn from Epictetus, the ancient Greek Stoic philosopher, "You are a citizen of the universe." A still-broader idea of human "oneness" followed the death of Alexander in 322 BCE; with it came a coinciding doctrine of "universality" or interconnectedness. By the Middle Ages, this political and social doctrine had fused with the notion of a respublica Christiana, a worldwide Christian commonwealth, and Thomas, John of Salisbury and Dante were looking upon Europe as a single and unified Christian community. Below the level of God and his heavenly host, all the realm of humanity was to be considered as one. This is because all the world had been created for the same single and incontestable purpose; that is, to provide secular background for the necessary drama of human salvation. Here, only in its relationship to the universe itself, was the world considered as a part rather than a whole. Says Dante in De Monarchia: "The whole human race is a whole with reference to certain parts, and, with reference to another whole, it is a part. For it is a whole with reference to particular kingdoms and nations, as we have shown; and it is a part with reference to the whole universe, which is evident without argument." Today, the idea of human oneness can and should be fully justified or explained in more purely historical/philosophic terms of human understanding.
[8] Even today, too little attention is directed toward Donald J. Trump's open loathing of science and intellect and his altogether obvious unwillingness to read anything. Ironically, the Founding Fathers of the United States were intellectuals. As explained by the distinguished American historian Richard Hofstadter: "The Founding Fathers were sages, scientists, men of broad cultivation, many of them apt in classical learning, who used their wide reading in history, politics and law to solve the exigent problems of their time." See Hofstadter's Anti-Intellectualism in American Life (New York: Alfred A. Knopf, 1964), p. 145.
[9] Sigmund Freud and Carl Jung thought of "soul" (in German, Seele) as the essence of a human being. Neither Freud nor Jung ever provides a precise definition of the term, but it was not intended by either in an ordinary religious sense. For both, it was a still-recognizable and critical seat of mind and passions in this life. Interesting, too, in the present context, is that Freud explained his already-predicted decline of America by express references to "soul." He was disgusted by a civilization so tangibly unmoved by considerations of true "consciousness" (e.g., awareness of intellect and literature); Freud even thought that the crude American commitment to a perpetually shallow optimism and material accomplishment would inevitably occasion sweeping psychological misery. Judging, among other things, by the extent of America's opiate crisis, this prediction was right on-the-mark.
[10] See Louis René Beres, "Justice and Realpolitik: International Law and the Prevention of Genocide," The American Journal of Jurisprudence, Vol. 33, 1988, pp. 123-159.
[11] Do you know what it means to find yourselves face to face with a madman," inquires Luigi Pirandello in Act II of Henry IV, "with one who shakes the foundations of all you have built up in yourselves, your logic, the logic of all your constructions? Madmen, lucky folk, construct without logic, or rather, with a logic that flies like a feather."
[12] Is it an end that draws near," inquired Karl Jaspers, "or a beginning?" The answer will depend, in large part, on what another major post-war German philosopher had to say about the Jungian or Freudian "mass." In his own classic study, Being and Time (1953), Martin Heidegger laments what he calls, in German, das Mann, or "The They." Drawing fruitfully upon earlier core insights of Nietzsche, Kierkegaard, Jung and Freud, Heidegger's "The They" represent the ever-present herd, crowd, horde or mass, an "untruth" (the term favored by Danish philosopher Soren Kierkegaard) that can all-too-quickly suffocate both personal growth and legal protections.
[13] Regarding US legal obligations toward other nations, see for example, by Louis René Beres: https://yaleglobal.yale.edu/content/jurist-us-abandons-legal-obligations-syria; and
[14] Professor Louis René Beres is the author of pertinent law journal articles at Harvard National Security Journal; Yale Global Online, Oxford University Yearbook of International Law (Oxford University Press); World Politics (Princeton) and Jurist.
[15] Generally, pertinent obligations of international law are also binding obligations of US law. In the precise words of Mr. Justice Gray, delivering judgment of the US Supreme Court in Paquete Habana (1900): "International law is part of our law, and must be ascertained and administered by the courts of justice of appropriate jurisdiction…." (175 U.S. 677(1900)) See also: Opinion in Tel-Oren vs. Libyan Arab Republic (726 F. 2d 774 (1984)).Moreover, the specific incorporation of treaty law into US municipal law is expressly codified at Art. 6 of the US Constitution, the so-called "Supremacy Clause."
[16]Under international law, which is generally part of US law, the question of whether or not a "state of war" exists between states can be ambiguous. Traditionally, it was held that a formal declaration of war was necessary before any true state of war could be said to exist. Hugo Grotius divided wars into declared wars, which were legal, and undeclared wars, which were not. (See Hugo Grotius, The Law of War and Peace, Bk. III, Ch. III, IV, and XI.) By the start of the twentieth century, the position that war can obtain only after a conclusive declaration of war by one of the parties was codified by Hague Convention III. This treaty stipulated, inter alia, that hostilities must never commence without a "previous and explicit warning" in the form of a declaration of war or an ultimatum. (See Hague Convention III Relative to the Opening of Hostilities, 1907, 3 NRGT, 3 series, 437, article 1.) Currently, formal declarations of war could be tantamount to admissions of international criminality because of the express criminalization of aggression by authoritative international law. It could, therefore, represent a clear jurisprudential absurdity to tie any true state of war to prior declarations of belligerency. It follows, further, that a state of war may exist without any formal declarations, but only if there should exist an actual armed conflict between two or more states, and/or at least one of these affected states considers itself "at war."
[17] This is the title of the classic ancient poem by Roman Epicurean philosopher Lucretius. Interestingly and appropriately, Thomas Jefferson owned at least five Latin editions of On the Nature of Things and based his Declaration argument for "the pursuit of Happiness" on Lucretius. "I am," Jefferson once wrote to a correspondent who had inquired about his philosophy of life, "an Epicurean." Can one even imagine Donald Trump's response to such a core question?
Early Elections in Canada: Will the Fourth Wave Get in the Way?
On August 15, Justin Trudeau, the Prime Minister of Canada and leader of the Liberal Party, announced an early parliamentary election and scheduled it for September 20, 2021. Canadian legislation allows the federal government to be in power up to 5 years, so normally, the elections should have been held in 2023. However, the government has the right to call early elections at any time. This year, there will be 36 days for the pre-election campaigns.
At the centre of the Liberals' election campaign is the fight against the COVID-19 epidemic in Canada and the economic recovery. The coronavirus has also become a motivator for early elections. In his statement, Justin Trudeau emphasised that "Canadians need to choose how we finish the fight against COVID-19 and build back better. Canadians deserve their say, and that's exactly what we are going to give them." Thus, the main declared goal of the Liberals is to get a vote of confidence from the public for the continuation of the measures taken by the government.
The goal, which the prime minister did not voice, is the desire of the Liberal Party to win an absolute majority in the Parliament. In the 2019 elections, the Liberals won 157 seats, which allowed them to form a minority government, which is forced to seek the support of opposition parties when making decisions.
The somewhat risky move of the Liberals can be explained. The Liberals decided to take advantage of the high ratings of the ruling party and the prime minister at the moment, associated with a fairly successful anti-COVID policy, hoping that a high level of vaccination (according to official data, 71% of the Canadian population, who have no contraindications, are fully vaccinated and the emerging post-pandemic economic recovery will help it win a parliamentary majority.
Opinion polls show that the majority of Canadians approve Trudeau's strategy to overcome the coronavirus pandemic. Between the 2019 elections and the onset of the COVID-19 pandemic, Trudeau's government was unpopular, with ratings below 30%. Unlike Donald Trump, Trudeau's approval rating soared after the outbreak of the pandemic to 55%. During the election campaign, the rating of the Liberal Party decreased and was 31.6% on September 16, which reduces the chances of a landslide victory.
Trudeau left unanswered the question of whether he'd resign if his party fails to win an absolute majority in the elections.
Leaders of opposition parties—the Conservative Party, the New Democratic Party, Bloc Québécois, and the Green Party—criticised Trudeau's decision to call early elections, considering the decision inappropriate for the timing and situation with regard to the risk of the fourth wave of the coronavirus epidemic. They stressed that the government's primary task should be taking measures to combat the pandemic and restore the economy, rather than trying to hold onto power.
The on-going pandemic will change the electoral process. In the event of a fourth wave, priority will be given to postal voting. Liberal analysts are concerned that the registration process to submit ballots by mail could stop their supporters from voting, thereby undermining Trudeau's drive to reclaim a majority government. However, postal voting is the least popular among voters of the Conservative Party, and slightly more popular among voters of the Liberal and New Democratic parties. The timeframe for vote-counting will be increased. While ballots are usually counted on the morning after election day, it can take up to five days for postal voting.
One of the key and most attractive campaign messages of the Liberal Party is the reduction of the average cost of childcare services. Liberals have promised to resolve this issue for many years, but no active action has been taken. Justin Trudeau noted that the pandemic has highlighted the importance of this issue.
As in the 2019 elections, the Liberal Party's key rival will be the Conservative Party, led by new leader Erin O'Toole. The Conservative Party's rating a five days before the election was 31.3%. Conservatives suggest a different approach to childcare—providing a refundable child tax subsidy that covers up to 75% of the cost of kindergarten for low-income families. Trudeau has been harshly criticised by the Conservatives in connection with the scale of spending under his leadership, especially during the pandemic, and because of billion-dollar promises. In general, the race will not be easy for the conservative O'Toole. This is the first time he is running for the post of prime minister, in contrast to Justin Trudeau. Moreover, the Conservative Party of Canada is split from within, and the candidate is faced with the task of consolidating the party. The Conservative will have to argue against the billion-dollar promises which were made by the ruling Liberals before the elections.
The leaders of the other parties have chances to increase their seats in Parliament compared to the results of the 2019 elections, but they can hardly expect to receive the necessary number of votes to form a government. At the same time, the personal popularity of Jagmeet Singh, the candidate from the New Democratic Party, is growing, especially among young people. The level of his popularity at the end of August was 19.8%. Singh intends to do everything possible to steal progressive voters from the Liberal Party and prevent the formation of a Liberal-majority government. Singh will emphasise the significant role of the NDP under the minority government in the context of the COVID-19 pandemic and highlight that it was the New Democratic Party that was able to influence government decisions and measures to support the population during the pandemic.
Bloc Québécois leader Yves-François Blanchet, whose popularity level was 6.6%, intends to increase the Bloc's presence in Parliament and prevent the loss of votes in the province of Quebec in favour of the Liberal Party. According to him, it is fundamentally important to protect the French language and the ideas of secularism. The Bloc Québécois is also not interested in the formation of a majority government by the Liberals.
Green Party leader Annamie Paul is in a difficult position due to internal party battles. Moreover, her rating is low: 3.5%. Higher party officials have even tried to pass a no-confidence vote against her. Annamie Paul's goal is, in principle, to get a seat in Parliament in order to be able to take part in voting on important political issues. The Greens are focused on climate change problems, the principles of social justice, assistance to the most needy segments of the population, and the fight against various types of discrimination.
Traditionally, foreign policy remains a peripheral topic of the election campaign in Canada. This year, the focus will be on combating the COVID-19 epidemic, developing the social sphere, and economic recovery, which will push foreign policy issues aside even further.
The outcome of the elections will not have a significant impact on Russian-Canadian relations. An all-party anti-Russian consensus has developed in Canada; none of the parties have expressed any intention of developing a dialogue with Russia.
From our partner RIAC
Interpreting the Biden Doctrine: The View From Moscow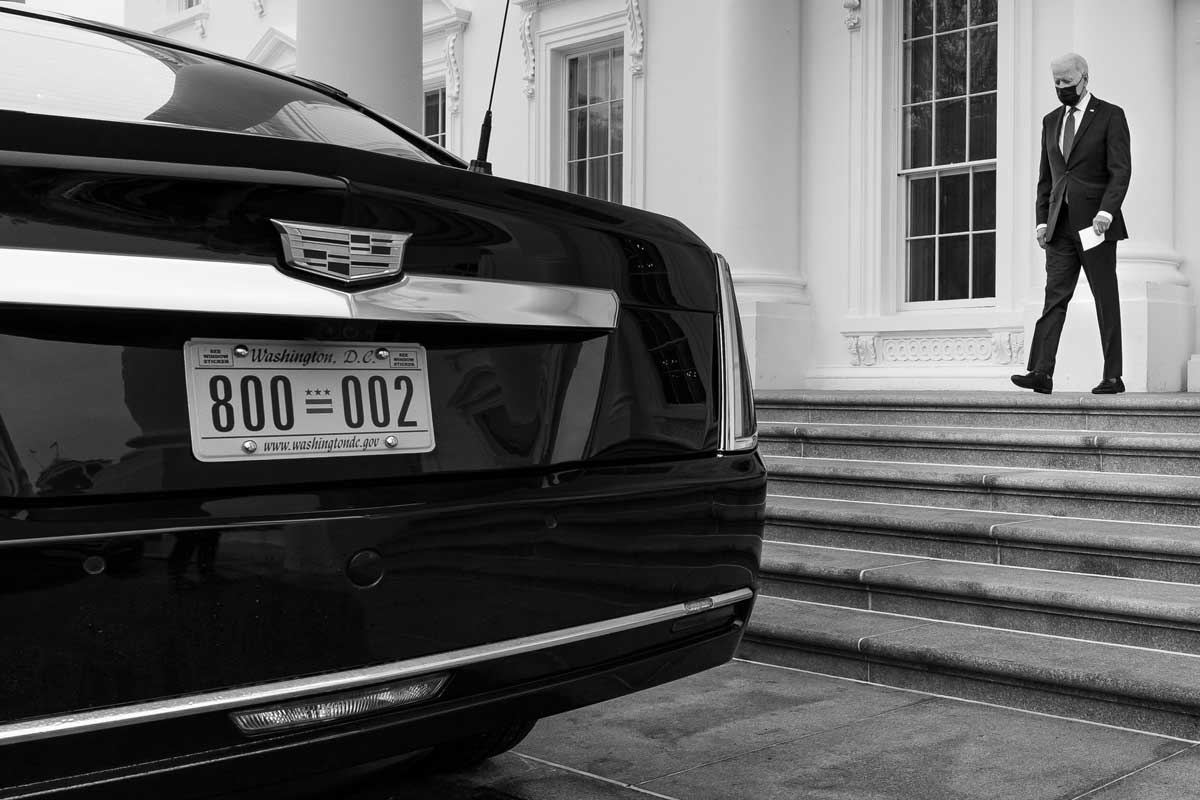 It is the success or failure of remaking America, not Afghanistan, that will determine not just the legacy of the Biden administration, but the future of the United States itself.
The newly unveiled Biden doctrine, which renounces the United States' post-9/11 policies of remaking other societies and building nations abroad, is a foreign policy landmark. Coming on the heels of the U.S. withdrawal from Afghanistan, it exudes credibility. Indeed, President Biden's moves essentially formalize and finalize processes that have been under way for over a decade. It was Barack Obama who first pledged to end America's twin wars—in Iraq and Afghanistan—started under George W. Bush. It was Donald Trump who reached an agreement with the Taliban on a full U.S. military withdrawal from Afghanistan in 2021. Both Obama and Trump also sought, albeit in strikingly different ways, to redirect Washington's attention to shoring up the home base.
It is important for the rest of the world to treat the change in U.S. foreign policy correctly. Leaving Afghanistan was the correct strategic decision, if grossly overdue and bungled in the final phases of its implementation. Afghanistan certainly does not mean the end of the United States as a global superpower; it simply continues to be in relative and slow decline. Nor does it spell the demise of American alliances and partnerships. Events in Afghanistan are unlikely to produce a political earthquake within the United States that would topple President Biden. No soul searching of the kind that Americans experienced during the Vietnam War is likely to emerge. Rather, Washington is busy recalibrating its global involvement. It is focusing even more on strengthening the home base. Overseas, the United States is moving from a global crusade in the name of democracy to an active defense of liberal values at home and Western positions abroad.
Afghanistan has been the most vivid in a long series of arguments that persuaded Biden's White House that a global triumph of liberal democracy is not achievable in the foreseeable future. Thus, remaking problematic countries—"draining the swamp" that breeds terrorism, in the language of the Bush administration—is futile. U.S. military force is a potent weapon, but no longer the means of first resort. The war on terror as an effort to keep the United States safe has been won: in the last twenty years, no major terrorist attacks occurred on U.S. soil. Meantime, the geopolitical, geoeconomic, ideological, and strategic focus of U.S. foreign policy has shifted. China is the main—some say, existential—challenger, and Russia the principal disrupter. Iran, North Korea, and an assortment of radical or extremist groups complete the list of adversaries. Climate change and the pandemic have risen to the top of U.S. security concerns. Hence, the most important foreign policy task is to strengthen the collective West under strong U.S. leadership.
The global economic recession that originated in the United States in 2007 dealt a blow to the U.S.-created economic and financial model; the severe domestic political crisis of 2016–2021 undermined confidence in the U.S. political system and its underlying values; and the COVID-19 disaster that hit the United States particularly hard have all exposed serious political, economic, and cultural issues and fissures within American society and polity. Neglecting the home base while engaging in costly nation-building exercises abroad came at a price. Now the Biden administration has set out to correct that with huge infrastructure development projects and support for the American middle class.
America's domestic crises, some of the similar problems in European countries, and the growing gap between the United States and its allies during the Trump presidency have produced widespread fears that China and Russia could exploit those issues to finally end U.S. dominance and even undermine the United States and other Western societies from within. This perception is behind the strategy reversal from spreading democracy as far and wide as Russia and China to defending the U.S.-led global system and the political regimes around the West, including in the United States, from Beijing and Moscow.
That said, what are the implications of the Biden doctrine? The United States remains a superpower with enormous resources which is now trying to use those resources to make itself stronger. America has reinvented itself before and may well be able to do so again. In foreign policy, Washington has stepped back from styling itself as the world's benign hegemon to assume the combat posture of the leader of the West under attack.
Within the collective West, U.S. dominance is not in danger. None of the Western countries are capable of going it alone or forming a bloc with others to present an alternative to U.S. leadership. Western and associated elites remain fully beholden to the United States. What they desire is firm U.S. leadership; what they fear is the United States withdrawing into itself. As for Washington's partners in the regions that are not deemed vital to U.S. interests, they should know that American support is conditional on those interests and various circumstances. Nothing new there, really: just ask some leaders in the Middle East. For now, however, Washington vows to support and assist exposed partners like Ukraine and Taiwan.
Embracing isolationism is not on the cards in the United States. For all the focus on domestic issues, global dominance or at least primacy has firmly become an integral part of U.S. national identity. Nor will liberal and democratic ideology be retired as a major driver of U.S. foreign policy. The United States will not become a "normal" country that only follows the rules of realpolitik. Rather, Washington will use values as a glue to further consolidate its allies and as a weapon to attack its adversaries. It helps the White House that China and Russia are viewed as malign both across the U.S. political spectrum and among U.S. allies and partners, most of whom have fears or grudges against either Moscow or Beijing.
In sum, the Biden doctrine does away with engagements that are no longer considered promising or even sustainable by Washington; funnels more resources to address pressing domestic issues; seeks to consolidate the collective West around the United States; and sharpens the focus on China and Russia as America's main adversaries. Of all these, the most important element is domestic. It is the success or failure of remaking America, not Afghanistan, that will determine not just the legacy of the Biden administration, but the future of the United States itself.
From our partner RIAC
AUKUS aims to perpetuate the Anglo-Saxon supremacy
On September 15, U.S. President Joe Biden worked with British Prime Minister Boris Johnson and Australian Prime Minister Scott Morrison together to unveil a trilateral alliance among Australia-U.K.-U.S. (AUKUS), which are the major three among the Anglo-Saxon nations (also including Canada and New Zealand). Literally, each sovereign state has full right to pursue individual or collective security and common interests. Yet, the deal has prompted intense criticism across the world including the furious words and firm acts from the Atlantic allies in Europe, such as France that is supposed to lose out on an $40-billion submarine deal with Australia to its Anglo-Saxon siblings—the U.K. and the U.S.
Some observers opine that AUKUS is another clear attempt by the U.S. and its allies aggressively to provoke China in the Asia-Pacific, where Washington had forged an alliance along with Japan, India and Australia in the name of the Quad. AUKUS is the latest showcase that three Anglo-Saxon powers have pretended to perpetuate their supremacy in all the key areas such as geopolitics, cybersecurity, artificial intelligence, and quantum computing. In short, the triple deal is a move designed to discourage or thwart any future Chinese bid for regional hegemony. But diplomatically its impacts go beyond that. As French media argued that the United States, though an ally of France, just backstabs it by negotiating AUKUS in secret without revealing the plan. Given this, the deal among AUKUS actually reflects the mentality of the Anglo-Saxon nations' superiority over others even if they are not outrageously practicing an imperialist policy in the traditional way.
Historically, there are only two qualified global powers which the Europeans still sometimes refer to as "Anglo-Saxon" powers: Great Britain and the United States. As Walter Mead once put it that the British Empire was, and the United States is, concerned not just with the balance of power in one particular corner of the world, but with the evolution of what it is today called "world order". Now with the rise of China which has aimed to become a global power with its different culture and political views from the current ruling powers, the Anglo-Saxon powers have made all efforts to align with the values-shared allies or partners to create the strong bulwarks against any rising power, like China and Russia as well. Physically, either the British Empire or the United States did or does establish a worldwide system of trade and finance which have enabled the two Anglo-Saxon powers to get rich and advanced in high-technologies. As a result, those riches and high-tech means eventually made them execute the power to project their military force that ensure the stability of their-dominated international systems. Indeed the Anglo-Saxon powers have had the legacies to think of their global goals which must be bolstered by money and foreign trade that in turn produces more wealth. Institutionally, the Anglo-Saxon nations in the world—the U.S., the U.K, Canada, Australia and New Zealand—have formed the notorious "Five eyes alliance" to collect all sorts of information and data serving their common core interests and security concerns.
This is not just rhetoric but an objective reflection of the mentality as Australian Foreign Minister Payne candidly revealed at the press conference where she said that the contemporary state of their alliance "is well suited to cooperate on countering economic coercion." The remarks imply that AUKUS is a military response to the rising economic competition from China because politics and economics are intertwined with each other in power politics, in which military means acts in order to advance self-interested economic ends. In both geopolitical and geoeconomic terms, the rise of China, no matter how peaceful it is, has been perceived as the "systematic" challenges to the West's domination of international relations and global economy, in which the Anglo-Saxon superiority must remain. Another case is the U.S. efforts to have continuously harassed the Nord Stream 2 project between Russia and Germany.
Yet, in the global community of today, any superpower aspiring for pursuing "inner clique" like AUKUS will be doomed to fail. First, we all are living in the world "where the affairs of each country are decided by its own people, and international affairs are run by all nations through consultation," as President Xi put it. Due to this, many countries in Asia warn that AUKUS risks provoking a nuclear arms race in the Asian-Pacific region. The nuclear factor means that the U.S. efforts to economically contain China through AUKUS on nationalist pretexts are much more dangerous than the run-up to World War I. Yet, neither the United States nor China likes to be perceived as "disturbing the peace" that Asian countries are eager to preserve. In reality, Asian countries have also made it clear not to take either side between the power politics.
Second, AUKUS's deal jeopardizes the norms of international trade and treaties. The reactions of third parties is one key issue, such as the French government is furious about the deal since it torpedoes a prior Australian agreement to purchase one dozen of conventional subs from France. Be aware that France is a strong advocate for a more robust European Union in the world politics. Now the EU is rallying behind Paris as in Brussels EU ambassadors agreed to postpone preparations for an inaugural trade and technology council on September 29 with the U.S. in Pittsburgh. European Commission President Ursula von der Leyen declared in a strong manner that "since one of our member states has been treated in a way that is not acceptable, so we need to know what happened and why." Michael Roth, Germany's minister for European affairs, went even further as he put it, "It is once again a wake-up call for all of us in the European Union to ask ourselves how we can strengthen our sovereignty, how we can present a united front even on issues relevant to foreign and security policy." It is the time for the EU to talk with one voice and for the need to work together to rebuild mutual trust among the allies.
Third, the deal by AUKUS involves the nuclear dimension. It is true that the three leaders have reiterated that the deal would be limited to the transfer of nuclear propulsion technology (such as reactors to power the new subs) but not nuclear weapons technology. Accordingly, Australia remains a non-nuclear country not armed with such weapons. But from a proliferation standpoint, that is a step in the direction of more extensive nuclear infrastructure. It indicates the United States and the U.K. are willing to transfer highly sensitive technologies to close allies. But the issue of deterrence in Asia-and especially extended deterrence-is extremely complicated since it will become ore so as China's nuclear arsenal expands. If the security environment deteriorates in the years ahead, U.S. might consider allowing its core allies to gain nuclear capabilities and Australia is able to gain access to this technology as its fleet expands. Yet, it also means that Australia is not a non-nuclear country any more.
In brief, the deal itself and the triple alliance among AUKUS will take some years to become a real threat to China or the ruling authorities of the country. But the deal announced on Sept. 15 will complicate Chinese efforts to maintain a peaceful rise and act a responsible power. Furthermore, the deal and the rationales behind it is sure to impede China's good-will to the members of AUKUS and the Quad, not mention of their irresponsible effects on peace and prosperity in the Asia-Pacific region.