The article was originally published in Russian on August, 10—before the hasty U.S. military withdrawal and the subsequent takeover of the country and its government by the Taliban. Some parts of the article may therefore contain somewhat outdated vocabulary.
For more than 40 years, Afghanistan has seen non-stop military hostilities, with ten years of the Soviet war in the Democratic Republic of Afghanistan, another ten years of civil wars—first between the victorious mujahedeen, then between the mujahedeen and the Taliban—with the following twenty years taken up by the military presence of the U.S. and NATO [1]. Today, Afghanistan is reminiscent of a disturbed wasps' nest.
In India, they call Afghanistan "the heart of Asia" as often as not, since the country stands at an intersection point of many regional and global issues. This is potentially fraught with many security problems for Russia and for those post-Soviet Central Asian states whose security is guaranteed by Moscow either because of their CSTO membership (Tajikistan, Kyrgyzstan, and Kazakhstan) or because of close bilateral ties (Uzbekistan and Turkmenistan). In early July 2021, Tajikistan officially applied to the CSTO for assistance in protecting its border with Afghanistan.
Here are the three principal episodes in Russia's recent military history connected with Afghanistan:
The well-known Soviet-Afghan war (1979–1989).
Separating the parties in the 1990s during the civil war in Tajikistan; subsequently, Russian border guards were involved in skirmishes on the Afghan-Tajik border. The most dramatic episode involved militants killing 25 Russian border guards on 13 July 1993 at Border Outpost 12 of the Moscow Border Detachment. Khattab, future leader of Chechen militants, was one of the militants' commanders in that battle.
Russia's involvement in the 1999 Batken Conflict in Kyrgyzstan under the CIS Collective Security Treaty. During that mini-war, members of the Al-Qaeda-related Islamic Movement of Uzbekistan, a terrorist group, attempted to break through into their native country following large-scale terrorist attacks in Tashkent, and became bogged down in the Batken Region of Kyrgyzstan [2].
We might also add here the close ties between the more radical wing of North Caucasian militants and the Taliban via Al-Qaeda [3]. The latter was actively involved in the last two Chechen wars. The bombers who carried out many of the terrorist attacks in Russia had been trained by Al-Qaeda instructors sent from Afghanistan. The key person liaising between Afghanistan and Chechnya was the mentioned above Amir ibn al-Khattab, a well-known warlord and Shamil Basaev's main ally; previously, he had fought against the USSR in Afghanistan (1987–1992), then he transferred his "jihad" to Tajikistan (1993) and Chechnya (1994–1995).
Additionally, before our very eyes, the militants who fought against Russia in Syria (primarily, post-Soviet space natives) are forming a new connection with Afghanistan via the Islamic State of Khorasan (ISIS – Khorasan Province), an ISIS territorial unit in Afghanistan, as well as via ethnic terrorist groups with ties to Al-Qaeda.
Russia inevitably perceives growing threats in Afghanistan and in Central Asia in the context of the above events.
Interconnected threats of international terrorism in Central Asia, Afghanistan and the Middle East
As the U.S. withdraws its troops and the civil war grows progressively bitter, the instability in Afghanistan is creating major security problems for Central Asian states.
Even if we take the many Taliban statements at face value, believing that they will refrain from attacking the Central Asian states (the latest such statement was made on July 8, 2021, in Moscow), there is still a threat posed by the many extremist ethnic groups consisting of the post-Soviet space natives, who are currently based in the north of Afghanistan, close to the borders with Central Asian states. The Taliban's recent offensive and its approach to the borders of states in the region has done nothing but exacerbate the problem. Moreover, this is inevitable since Northern Afghanistan is the historical lands of the Emirate of Bukhara populated by Tajiks, Uzbeks, Turkmens and Kyrgyz, just like the lands on the other side of the former Soviet border. Regional actors are already being pulled into the Afghan conflict.
On July 8, 2021, Taliban representatives claimed in Moscow that they controlled over 90% of Afghanistan's borders and 85% of its territory (although control over many districts and administrative centers was contested). According to Tajikistan's State Committee for National Security, the Taliban had seized control of over 70% of the 1,430-kilometre Tajik-Afghan border. The Taliban offensive forced over 2,000 Afghan troops into Tajikistan. About 1,500 residents of Badakhshan also fled to Tajikistan to escape the Taliban, and they were not only ethnic Tajiks but Kyrgyz as well. These events made Tajikistan's President Emomali Rahmon, speaking at the Security Council, order mobilization of 20,000 reserve troops to strengthen the defense of the border with Afghanistan. Sergey Shoigu, Russia's Defense Minister, said Russia was ready to provide military assistance to Tajikistan should any threats emerge from Afghanistan.
The danger for Russia is increasing as terrorist groups defeated in Syria and Iraq (ISIS in particular) are showing a growing interest in relocating to Afghanistan and Central Asia (and Africa). Sergey Shoigu said, "We, certainly, very much hope that some consensus and national reconciliation will be achieved in Afghanistan. Yet, we also see ISIS units very actively moving, relocating there from various regions, including Syria and Libya".
There is also the issue of "terrorist emigration" by militants of Central Asian origins who might either return home from the Middle East (posing a threat of terrorist attack in their home states), or else go to fight in the neighboring Afghanistan. Central Asian militants present a regional and global terrorist threat. In 2017 alone, they carried out four major terrorist attacks in the U.S., Turkey, Sweden and Russia. Russia, just like the global community as a whole, is therefore interested in preventing terrorist groups from taking root in Central Asia and Afghanistan.
As per the Soufan Centre report, militants from Central Asia fighting in Syria and Iraq number over 5,000. By country of origin, they form the following picture: Kazakhstan – over 500 (11.90%), Kyrgyzstan — over 500 (11.90%), Tajikistan — 1,300 (30.95%), Turkmenistan – over 400 (9.52%), Uzbekistan — over 1,500 (35.71%). Central Asian militants, together with China's Uighurs and militants from Russia's Northern Caucasus, fought on the side of ISIS in the Middle East [4]. Central Asia natives also supported several smaller Middle Eastern terrorist groups banned in Russia, such as Imam Bukhari Jamaat, Jaish al-Muhajireen, Sayfullakh Shishani's Jamaat, Tawhid Wal Jihad, etc.
Another threat is posed by cross-border criminal groups fighting for control over contraband flows, particularly over drug trafficking along the "Northern Route" from Afghanistan via Central Asia to Russia and then to Eastern and Northern Europe. The latter development is particularly important since drug profits are among the sources used to finance terrorism [5].
In addition to these problems, the following factors enhance the Afghanistan- and Central Asia-related threat to Russia:
Extensive Islamic propaganda in Central Asia using the latest means of communication.
The regional identity crisis that emerged after the collapse of the USSR. Kadyr Malikov, an eminent Kyrgyz theologian, notes, "The crisis stemmed from disappointment in secular authorities and in the traditional clergy. The traditional clergy are unable to respond properly to current political issues and confine themselves entirely to performing rites. They are not competent to answer questions about politics or jihad. In addition, we might mention the high level of corruption, particularly in law enforcement, unjust courts, the overall weakness of the state and social problems. All these have a certain impact. In that respect, Central Asia has all the conditions for radicalization."
There is a "risk group" for Islamist recruiting that includes migrant workers, millions of whom travel from Central Asia to Russia to earn money. These people are particularly vulnerable to jihadist propaganda.
Several factors categorize some regional states as "fragile" ones. Their "fragility" (see, for instance, the Fragile States Index) creates a potential for them to become "failed states."
There is an obvious connection between the region's rampant corruption and drug trafficking, transport of drugs from Afghanistan to Russia along the northern route. The endemic corruption among the region's secular institutions is the principal target for Islamist propaganda.
Poverty is spreading among the agrarian overpopulation, overlapping with a shortage of water and fertile soil, while Soviet-era education, healthcare and social security systems are falling apart. Population density in the Fergana Valley is among the world's highest, having grown 32% over the last ten years. Today, Salafism and Wahhabism are popular in the valley, and foreign preachers and recruiters are very active there.
Major conflicts between states, particularly in the Fergana Valley, including those between Tajikistan and Kyrgyzstan, which exacerbated in the spring of 2021 and resulted in large-scale military clashes.
In some cases, going underground and further radicalization are the only way to survive for proponents of political Islam. In Kyrgyzstan, the authorities permit Pakistan's Tablighi Jamaat to function, though this Islamic organization banned in many CIS states.
The Covid-19 crisis has exacerbated the problems of inefficient governance in some regional states.
ISIS and Al-Qaeda in Afghanistan and the Danger they pose to Central Asia
The danger for Central Asia's post-Soviet states is typically linked with the activities of the most sinister global terrorist groups, ISIS and Al-Qaeda. Let us then consider an ISIS penetration into Afghanistan and a step-up in Al-Qaeda activities. We will look at these developments specifically in connection with the situation in the north of Afghanistan and on the borders of Central Asian states.
Small individual groups supporting ISIS appeared in Pakistan and Afghanistan in the autumn of 2014. The first extremist ideologues in Afghanistan were probably foreign militants from among Pakistanis, Chechens, other natives of Northern Caucasus and Central Asia (Uzbeks, Tajiks, Kyrgyz) and of China (Uighurs). At the next stage, groups that had split off from Pakistan's Taliban played an important role in the entrenchment of ISIS in Afghanistan and Pakistan.
Pakistan's military conducted the massive Zarb-e-Azb operation. As a result, large numbers of Pakistani Taliban and other terrorist groups were pushed from Pakistan's Waziristan and Baluchistan into Afghanistan, thereby spurring a massive penetration into Afghanistan by ISIS-connected militants and making some Pakistani Taliban change allegiance. Pushed into Afghanistan, large numbers of Pakistani Taliban pledged loyalty to the ISIS leader Abu Bakr al-Baghdadi. Russian and Tajik experts noted in their report, "Now, in Afghanistan, one frequently hears and reads that, in the spring and summer of 2014, the first Pakistan's intelligence agency (ISI) and CIA members, and then the ISI and leaders of the Afghan and Pakistani Taliban concluded a secret agreement on redeploying militants. Allegedly, as armed groups are "pushed out" of Pakistan, they are, under this agreement, offered a corridor to retreat to Afghanistan; they are even encouraged to move to north-eastern, northern and western provinces of Afghanistan." [6]
Over a very short period, ISIS largely managed to become entrenched in Afghanistan as well as turn into an important local actor. In the assessment provided by Dr Mirwais Balkhi of Afghanistan's Ministry for Foreign Affairs, [7]ISIS – Khorasan Province differs from other terrorist groups, including the Taliban and Al-Qaeda, in that it is more belligerent and better at ensuring its economic independence, recruits mostly educated young people, is more pragmatic on a whole range of issues, forms more efficient and decentralized terrorist networks, and is more active on the Internet.
As militants were pushed out of northern Pakistan into Afghanistan in the winter and spring of 2015, new logistics corridors were created for providing supplies to these groups. Members of the Afghan power structures are convinced that Pakistan's Inter-Services Intelligence (ISI) has a hand in ISIS militants appearing in Afghanistan and supports them. Abdul Qadeer, Deputy Speaker of the Lower House of Afghanistan's parliament, states that militants had been transported by unmarked mysterious helicopters. In January 2016, four unidentified helicopters landed in a district of Afghanistan's Ghazni province controlled by the militants. In the summer of 2021, Sergey Shoigu said, "ISIS movements appear to be fairly well organized."
Massive funding from the Middle East became an important recorded factor behind the penetration of ISIS militants into Afghanistan. In particular, Zamir Kabulov, Russian Presidential Envoy to Afghanistan, said that ISIS receives up to 70% of its funding from abroad, while profits from its activities in Afghanistan (including drug trafficking) cover about 30% of its spending. Many Afghan observers note ISIS's excellent supplies. For instance, Abdul Zahir Qadeer, First Deputy Speaker of the lower house of Afghanistan's parliament, voiced concern over how well-armed the militants in Nanganhar province were. As he said, they had everything apart from tanks and helicopters.
ISIS did not penetrate into Afghanistan incidentally or spontaneously. This process has been supported by major regional and possibly global forces. It is, therefore, impossible to ignore the factor of ISIS-Khorasan Province as the key threat to regional security. There are many conspiracy theories in this respect in the region itself as well as in the East and in the West; we shall not analyze them now, as a separate study would be needed for this.
Several groups of foreign militants were particularly inclined to abandon the Taliban for Al-Qaeda, especially groups connected with post-Soviet states. In August 2015, the Islamic Movement of Uzbekistan, previously believed to be part of Al-Qaeda, published a video with some of its members announcing they were joining ISIS. Part of the Jundallah group—previously financed from Saudi Arabia and based in Pakistan—pledged allegiance to ISIS, with this playing an important role in this terrorist group's penetration into Kunduz Province. In late 2015, there were reports coming from Baghlan Province (Borka District) of ISIS militants appearing there, whereas Jundallah militants played an important part in this development as well.
Besides, Afghanistan authorities connected ISIS's interest in the north of Afghanistan with the Russian Aerospace Forces' operation in Syria. In October 2016, Abdul Rashid Dostum, Afghanistan's Senior Vice President, citing reports by special services, warned that ISIS was planning to move thousands of militants from Iraq and Syria to the north of Afghanistan by the spring of 2017. Dostum said they were mostly natives of Tajikistan, Uzbekistan, Kyrgyzstan and the North Caucasus [8]. Both in the north and in the east of Afghanistan, foreign militants play a major part in ISIS penetrating into the country. Governor Mohammad Omar Safi believes that militants from Tajikistan, Uzbekistan, Kyrgyzstan, Turkey and the North Caucasus have, in particular, been seen in Kunduz Province.
Following its defeat in Syria and Iraq, ISIS is currently expressing a growing interest in Afghanistan and Central Asia. Essentially, the growing instability in Afghanistan provides ISIS with an opportunity to regain a territorial base it had lost in the Middle East.
As was noted by Russian Presidential Envoy to Afghanistan Zamir Kabulov, several northern Afghan provinces have militant training centers connected with various international terrorist groups. The latter are affiliated with the Taliban, ISIS, Al-Qaeda, various ethnic groups (natives of Central Asian states and the Caucasus, Uighurs, Arabs).
Even Afghanistan's formerly trouble-free north is subject to increasing chaos, as is confirmed by reports by various anti-government units periodically exchanging the Taliban's white flag for the ISIS black flag and vice versa. This change of flags depends on various situational factors—particularly, money coming in from outside sponsors—or on other short-term political interests.
Various ethnic groups connected with Al-Qaeda present, alongside ISIS, a no less serious danger for the post-Soviet space. Such groups are also gathering in Northern Afghanistan. In this connection, we should note that the Afghan authorities and representatives of the international coalition spoke about Al-Qaeda stepping up its activities in Afghanistan as far back as 2015–2016, while Russian and Central Asian experts confirmed this. Currently, there are also many reports of Al-Qaeda militants fighting against Afghanistan's government armed forces in the north of the country, among other regions. The Taliban never officially announced it was cutting ties with Al-Qaeda, while the latter's representatives in Afghanistan repeatedly pledged allegiance to the Taliban leaders.
Will the Taliban oppose ISIS and Al-Qaeda?
The key issue connected with ensuring security for the post-Soviet Central Asia is whether the Taliban will interact with ISIS, Al-Qaeda and the many ethnic groups linked to these two terrorist organizations and include post-Soviet space natives. The Taliban has repeatedly claimed their opposition to ISIS, stating that they would not attack the Central Asian states. They repeated that statement at the press conference in Moscow on 8 July. We shall not forget that this does not apply to Al-Qaeda or ethnic post-Soviet groups.
If the Taliban is, indeed, able and willing to oppose ISIS effectively, this could be very positive for Russia as an aspect in resolving the Afghan problem, as was particularly pointed out by Russian Presidential Envoy to Afghanistan Zamir Kabulov.
Afghanistan's future is hard to predict. We can only attempt to list the takeaways from expert discussions concerning confrontation or, on the contrary, cooperation between the Taliban and ISIS.
As the militants pushed out of Pakistan made their way to Afghanistan, ISIS launched a propaganda campaign to convince the Afghani Taliban to pledge allegiance to ISIS. On January 25, 2015, ISIS "Caliph" Abu Bakr al-Baghdadi called the Taliban leader mullah Omar "an illiterate and uneducated militant." ISIS subsequently announced it was establishing ISIS–Khorasan Province spanning Afghanistan, Pakistan, parts of India and Iran, the post-Soviet Central Asian states and China's Xingjian.
Following the appearance of ISIS–Khorasan, some Taliban units went over to its side owing to, among other factors, the influx of funds from the Middle East, support for ISIS along logistics channels from northern Pakistan, and conflicts between various Taliban units over control over the profits from poppy plantations and heroin-producing labs. Terror and intimidation by former Taliban militants played an important role in their transfer to ISIS.
Currently, the global expert community is debating the fundamental factors that hinder former Taliban militants from joining ISIS ranks or, on the contrary, encourage them to do so.
On the one hand, most experts agree there are significant ideological differences between the Taliban and ISIS, which makes the ISIS ideology alien to Afghanistan in general and its Pashtun population in particular. The Taliban follow the fairly moderate Hanafi Islam that allows folk traditions. Moreover, along with Islam, a key part in the Taliban ideology is played by the traditional Pashtun code of honor (Pashtunwali). ISIS members are the most hard-core and intransigent Salafists who reject all folk traditions and customs in the name of "pure" Islam.
Besides, ISIS and the Taliban have significant political differences. The Taliban's goals are generally confined to Afghanistan. It is essentially a nationalist Pashtun movement, be they Afghan or Pakistani Taliban. The Taliban's goal is to establish a Pashtun Islamic emirate, expelling foreigners and ensuring Pashtun domination of non-Pashtun territories in Afghanistan. ISIS represents the most radical Jihadism and Salafism, and its goal is to establish a global Islamic caliphate, which requires all-out war against outside infidels and domestic "heretics." Moreover, the essence of ISIS ideology is expecting the impending "end of the world", a tenet making Taliban's nation-building tasks rather pointless.
Yet, does this mean that the Taliban and ISIS cannot cooperate at all? A closer scrutiny of their ideologies and political goals uncovers a large number of indirect links. As improbable as an alliance between individual groups within the Taliban and ISIS might appear at first glance, it is in fact quite likely.
Point 1. Just like Al-Qaeda and ISIS, the Taliban, when in power, did fight "non-Islamic" folk traditions and cultural monuments—the large-scale destruction of historical monuments and the Buddhas of Bamiyan are worthy of particular attention.
Point 2. Both the Taliban and Takfiri Salafists have never shied away from using mass terror against their opponents within Islam. For instance, they treated Afghanistan's Hazara Shiites and certain other representatives of non-Pashtun minorities with particular cruelty. ISIS penetration into Afghanistan tends to go hand in hand with active terrorist attacks against Shiites (particularly the Hazaras, with their Iranian connections).
Point 3. In Afghanistan, ISIS is already becoming "Afghanized" and "Pashtunized." The leaders of "Khorasan Province" are Pashtuns rather than Arabs (primarily, of Pakistani origin). In this "Pashtunized" form, ISIS ideology and practices prove far more acceptable for Afghani Pashtuns.
Point 4. Predecessors of the Taliban and ISIS have long been engaged in cooperation and subject to mutual influence; historically, these two structures are closely linked. We are talking about the multiple training camps set up in Pakistan by bin Laden during the war against the USSR. In the Arab world, Al-Qaeda ultimately grew out of these camps while ISIS emerged from Al-Qaeda in Iraq. Similar camps in Afghanistan were the predecessors of the Taliban already in the 1990s. Both Al-Qaeda and the Taliban were initially closely connected with Pakistan's Inter-Services Intelligence and with sponsors from among radical Arab Islamic foundations. Al-Qaeda shares many elements of ISIS ideology (historically, ISIS split off from Al-Qaeda). Simultaneously, Al-Qaeda quite successfully co-operates with the Taliban.
Point 5. The claim that the Taliban wish to confine themselves to Afghanistan and Pashtun lands in Pakistan is quite debatable. Short-term, the Taliban were not strong enough for anything else but they did have expansionist plans (at least, indirectly by aiding Al-Qaeda) [9]. Officially, the Taliban claim they will not wage war against Central Asian regimes (this claim was repeated during the Taliban representatives' visit to Moscow in the summer of 2021). Indeed, there had been no direct Taliban incursions into Central Asia in the 1990s, when the Taliban approached the borders of the former Soviet republics. Yet, the Taliban, via Al-Qaeda, have always actively supported the Islamic Movement of Uzbekistan and other Central Asian extremist groups, maintaining an allied relationship with them throughout the years. And those groups, in turn, carried out incursions and terrorist attacks in Central Asia (suffice it to recall the terrorist attacks in Tashkent and the Batken Conflict in Kyrgyzstan in 1999).
Point 6. ISIS, as Al-Qaeda before it, has certain advantages over the Taliban in the north of Afghanistan and in Central Asia. This terrorist organization might appeal not only to Pashtuns; it could thus attract people from non-Pashtun ethnic groups in Afghanistan as well as numerous international terrorists coming to Afghanistan (particularly, after being pushed out of the north of Pakistan). Therefore, ISIS in the north is becoming a valuable ally for the Taliban, and it is no accident that these two organizations are locked in conflict only in the east of the country.
Point 7. There are already suspicions that the Taliban and ISIS are vying for control over drug trafficking in only a very small area, namely, in the east of Afghanistan (in the lands populated solely by the Pashtuns). In the non-Pashtun north, there is no confrontation between them; rather, both organizations there oppose the government forces and the remainders of the Northern Alliance. Most Russian experts are in agreement on this. Essentially, even Gen. Philip M. Breedlove, NATO's Supreme Allied Commander Europe, acknowledged this fact in September 2015. At a multimedia roundtable in Kabul, he noted, "There are places where there are actually fighting between the Taliban and ISIS because they do not share some of their belief systems in the way things should be done and then there are other places where there doesn't appear to be fighting and so these are all things that we are going to have understand in the future."
Point 8. Both ISIS and the Taliban receive supplies along the same logistics corridors passing through Pakistan, and these corridors are generally most likely to be held by the Taliban rather than ISIS. So, an ISIS unit appearing in any Afghanistan district—particularly, so far away from Pakistan—means that ISIS members have at the very least reached agreement with the Taliban on letting their weapons-carrying caravans through Taliban-controlled lands. This provides grounds for the many rumors circulating in Afghanistan about collusion between ISIS and the Taliban.
Viewing the situation in dynamics, we see that the existence of ISIS and Al-Qaeda additionally stimulate the Taliban's radicalization. If the Taliban leadership concludes a peace agreement with the government, the Taliban's most radical part—primarily, its younger members—might go over to ISIS in droves.
Last Argument of Kings
What could and should Russia do to combat the threat of instability around Afghanistan and Central Asia?
Once prime minister of France, Cardinal Richelieu ordered that the words "Ultima ratio regis" (Latin for "Last argument of kings") be inscribed on French cannons. The meaning of this inscription is that every diplomatic avenue should first be explored to prevent a conflict, so weapons become the final argument only if diplomacy fails.
As Russian Presidential Envoy to Afghanistan Zamir Kabulov recently noted at a RIA Novosti briefing, the threat to Russia from Afghanistan will only materialize if nothing is done to counteract it.
A rational analysis of Russia's stance on Afghanistan reveals two levels of effort to neutralize this threat.
The first is the efforts made by Russia's Ministry for Foreign Affairs to resolve the tangled net of global and regional knots that has tightened around Afghanistan so that the exacerbating conflict surrounding this country would not affect Russia. This is an extremely complicated task requiring both wisdom and flexibility.
We shall briefly describe the complexity of the tasks Russian diplomacy is facing. Afghanistan found itself at the center of regional differences between 1) the U.S. and Russia and 2) China and the U.S. There are several regional conflicts adjacent to Afghanistan: 1) the India–Pakistan conflict; 2) partially, the conflict between India and China (as Pakistan's key ally); 3) the conflict between Iran and the Persian Gulf monarchies, Shiites and Sunnis in the Greater Middle East; 4) contradictions between the Pashtuns and Afghanistan's ethnic minorities, with Tajiks playing the key part, and the problem of the Pashtun people divided between Afghanistan and Pakistan.
Contradictions between the U.S., on the one hand, and Russia and China, on the other (particularly when Moscow and Beijing agreed to connect China's Belt and Road Initiative and the EAEU, which is particularly important for Central Asia) are well-known. Less so are regional frictions that are fraught with a big war of "all against all", like in Syria or Libya.
For instance, with Iran's help, Afghanistan's Hazara Shiites established the Fatemiyoun brigade, a highly battle-worthy militia. It is battle-tested (in Syria, in particular) and can be used against the Taliban since the Hazaras had a very negative experience of terror against Shiites during the Taliban's short-lived rule. During the war with the Americans (this is a debatable question since the Taliban themselves rather speak of ISIS in this context), the Taliban frequently carried out terrorist attacks against Shiites in both Afghanistan and Pakistan. The Sunni-Shia conflict can thus easily spread from the Middle East to Afghanistan—owing, among other things, to the money that regularly flows into Afghanistan from the Persian Gulf states.
Pakistan and Afghanistan are the two countries divided by the conventional Durand Line drawn by the British colonial authorities. The majority of Pashtuns (Afghanistan's titular ethnic group) live in Pakistan. Consequently, Islamabad is interested in a government in Kabul that would not broach the question of Pashtunistan's independence. In turn, India will, to the bitter end, support any Afghan government that will steer an independent course in relation to Pakistan. Pakistan's Inter-Services Intelligence (ISI) is a special actor, and its different branches are connected with such variegated forces as China, the U.S., and the Persian Gulf states (where many Pakistani military serve in local armies by way of a "side hustle") [10]. Hence comes the tendency of Afghan political forces to blame all their country's problems on Pakistani intelligence.
Afghanistan is being riven by inter-ethnic problems between the Pashtuns and ethnic minorities. Should the situation destabilize further, a new confrontation might develop between the Taliban and the renewed Northern Alliance. Different forces will turn to different actors for assistance. Pashtuns, for instance, will turn to Pakistan, possibly also to China, the U.S. or the Persian Gulf states; the Hazaras will turn to Iran; Tajiks will turn to Tajikistan, Russia and possibly India; Uzbeks will turn to Uzbekistan, Turkey and Russia. Such developments already took place in the 1990s during the civil war between Tajik and Pashtun mujahedeen and then between the Taliban and the Northern Alliance.
The second direction in Russia's Afghanistan policy is the efforts undertaken by the Defense Ministry and the CSTO to strengthen the defense of Central Asian states whose security is guaranteed by Russia. This means shaping a sort of external "rampart" to protect Russia should the situation in Afghanistan suddenly exacerbate. Given all the difficulties with the diplomatic settlement, this direction is of crucial importance.
In the CSTO, Russia delivers arms to Tajikistan and Kyrgyzstan at subsidized prices or even gratis. Members of the military from the CSTO states are given training at subsidized prices. Russia has military bases in Tajikistan (base 201, former Division 201) and Kyrgyzstan (the airbase in Kant); there are also other military facilities in the CSTO states. The CSTO holds regular exercises intended to counter militants possibly breaking through the border (the Border exercises) and to combat drug trafficking into Russia, which could also be used to finance militants (the Channel exercises).
Recently, there has been a rapprochement between the stances of Russia and Uzbekistan. In particular, there are the August 5–10, 2021 joint exercises by the militaries of Russia, Tajikistan and Uzbekistan at the Kharb-Maidon range 20 km from the Tajik-Afghan border.
Importantly, as Russia aids Central Asian states in ensuring their security, it also assists in ensuring Europe's security. Afghanis already constitute one of the three main refugee groups in Germany (together with Syrians and Iraqis). So far, the waves of Afghani refugees have not affected the northern (Russian) direction. Yet, this is a possible development in the event of a major destabilization on the borders of Afghanistan and Central Asia (as already happened in the 1990s when first the supporters of the People's Democratic Party of Afghanistan and then refugees from the Tajikistani civil war fled to Russia). Tajikistan is already getting ready for this new wave of refugees, with the U.S. having specifically inquired whether Central Asian states could take some of the refugees. In this case, a new wave of refugees will most likely overrun Europe as well.
The Taliban is a terrorist group banned in Russia.
The terrorist group Islamic Movement of Uzbekistan is banned in Russia.
Al-Qaeda is a terrorist organization banned in Russia.
Particularly zealous ISIS warlords included Abu Omar al-Shishani, who was half-Georgian and half-Chechen, and former SWAT Colonel Gulmurod Khalimov, a Tajik.
See: Andrey Kazantsev. Scenarios and Trends in Central Asian CSTO Collective Security After 2014. IIS MGIMO: Analytical Papers 2 (37). July 2013. (in Russian)
Akbarsho Iskandarov, Kosimsho Iskandarov, Ivan Safranchuk. A New Stage of the Afghan Crisis and Tajikistan's Security. A Report. Valdai Discussion Club. Moscow. August 2016. P. 3, 4-5.
Report on the situation in Afghanistan delivered at ICWA, New Delhi, 2016.
Reported in the Hashte-Subh newspaper, 16 October, Kabul.
For more detail, see: W. Muzhdah. Afghanistan in five years of Taliban's sovereignty. Nay Publication, Tehran, 1382/2004.
Andrey Kazantsev. International Jihadism Networks: Central Asia, Caucasus, Middle East, and Afghanistan. Moscow: MGIMO University, 2019. (in Russian)
From our partner RIAC
Concepts of Time in Israel's Defense Policy
"Clocks slay time."-William Faulkner, The Sound and the Fury
Some facts speak for themselves. For Israel, no arena of national decision-making is conceivably more important than defense and security. Nonetheless, this primary arena is still dominated more by technical weapon-system considerations than by any meaningful regard for advanced conceptual thought. A particularly worrisome example of this self-defeating domination concerns policy-relevant concepts of time.
Why? It's not a difficult question. Despite Israel's continuous success on the "hardware" side of national defense – success that is both enviable and irrefutable – it remains difficult to discover any pertinent philosophical underpinnings. With notably few exceptions, the published product of the beleaguered country's defense-centered think tanks displays little or no deep-seated erudition. This product, though commendably "professional," could have been developed by engineers, mathematicians and computer scientists who never consulted a scintilla of philosophy, literature, art or poetry.[1]
In this unfortunate regard, Israel has made itself into an America microcosm. Now, already, the tangible world of Israel's defense community is one that exemplifies what Jose Ortega y'Gasset called "the barbarism of specialization."[2] Significantly, by the Spanish philosopher's own design, it was a purposeful nomenclature of lamentation.
There is much more to understand. To explore defense/security-related ideas, Israeli analysts could begin with suitably reinvigorated concepts of time. But any such beginning would first require acknowledgements in Jerusalem and Tel Aviv that "defense time" should always be experienced palpably, differentially, as subjective duration. In essence, for Israel's national security planners, "real time" ought never to be interpreted solely in terms of clock measurement.[3] Because "clocks slay time," any such interpretation would prove simplifying and injurious.
Further clarifications are in order. Seemingly reasonable objections to what is being proposed here would be raised against any "fanciful" (non-objective) metaphysics of time. Inter alia, it would likely be argued here that this is not the right moment for Israeli planners to immerse themselves in any abstract complexities of chronology. After all, they would inquire, aren't Israel's core security problems unmistakably tactical or "practical?"
There is one plainly proper response to such a query. As every serious scientist understands, nothing is more practical than good theory. It follows that carefully fashioned theories of time could not only assist pragmatic foreign policy decision-making in Israel; they could also prove indispensable.
For military decisional calculations, Israeli securityanalyses should always contain certain core elements of chronology. Accordingly, Israel's many-sided struggle against war and terror will need to be conducted with more intellectually determined and conspicuously nuanced conceptualizations of time. Though seemingly "impractical," such "felt time" or "inner time" conceptualizations could reveal more about Israel's existential security challenges than would any "objectively" numbered intervals on clocks.
There is an evident historical irony to this observation. The notion of "felt time" or time-as-lived has its actual or doctrinal origins in ancient Israel. By rejecting time as simple linear progression, the early Hebrews already approached chronology as a qualitative experience. Once dismissed as something that can submit only to quantitative measures, time began to be understood by early Jewish thinkers as a specific subjective quality, one inherently inseparable from personally infused content.
On its face, such classical Hebrew logic or logos could accept no other point of view. For Israel's present-day national security defense planning, it's a perspective worthy of prompt policy-making resurrection. Yet, no such resurrection could possibly emerge ex nihilo, out of nothing. First, there would have to take place a far-reaching recommitment to intellect, learning and "mind."[4]
In world security matters, of course, time is not exclusively or necessarily about Israel. For American national security defense planners currently focused on Vladimir Putin and Russian crimes against humanity,[5] the ancient Hebrew view of time could prove clazrifyingly useful. Vladimir Putin's cumulative decisions on aggressive war[6] against Ukraine could stem more-or-less directly from his own personal metaphysics of time.[7]
From its beginnings, the Jewish prophetic vision was one of a community living in time and under a transcendent God. Political space in this immutable vision was vitally important, but not because of any territoriality issues per se. Instead, the relevance of space – today, Israelis and Palestinians are apt to speak of "land" – stemmed from certain unique events that had presumably taken place within now-sanctified boundaries.
For present-day Israel, the space-time relationship reveals at least two major defense/security policy implications. First, any considered territorial surrenders by Israel (Judea/Samaria or "West Bank") would reduce the amount of time Israel has left to resist war and terrorism. Second, and similarly unassailable, some past surrenders, especially when considered "synergistically,"[8] had provided extra time for Israel's enemies to await optimal attack opportunities.
For Israel, still faced with recurrent war and terror on several fronts, the strategic importance of time can be expressed not only in terms of its unique relationship to space, but as a storehouse of memory. By expressly recalling the historic vulnerabilities of Jewish life, Israel's current leaders could begin to step back sensibly from a seemingly endless pattern of lethal equivocations. Ultimately, such policy movements could enhance "timely" prospects for a durable peace.
Eventually, a subjective metaphysics of time, a reality based not on equally numbered chronological moments but on deeply-felt representations of time as lived, could impact the ways in which Israel chooses to confront its principal enemies. This means, among other things, struggling to understand the manner in which enemy states and terror groups chooseto live within time. For the moment, any such struggle would have to be undertaken without any credible expectations of analytic precision or accuracy.
If it could be determined that particular terrorist groups now accept a shorter time horizon in their continuous search for "victory" over Israel, any Israeli response to enemy aggressions would have to be swift. If it would seem that this presumed time horizon was calculably longer, Israel's response could still be more or less incremental. For Israel, this would mean relying more on the relatively passive dynamics of military deterrence and military defense[9] than on any active strategies of war fighting.[10]
Of special interest to Israel's prime minister and general staff should be the hidden time horizons of a Jihadist suicide bomber. Although a counter-intuitive sort of understanding, this martyrdom-focused adversary is overwhelminglyafraid of death. In all likelihood, he or she is so utterly afraid of "not being" that the correlative terrorist plan for "suicide" is actually intended to avoid death. In terms of our present investigation of time and Israeli national security decision-making, "martyrdom" is generally accepted by hard-core Muslim believers as the most honorable and heroic way to soar above the mortal limits imposed by clocks.
A key question dawns. As a strategy or tactic for Israel, how can such a perplexing acceptance be meaningfully countered? One promising way would require prior realization that an aspiring suicide bomber see himself or herself as a religious sacrificer. This would signify an adversary's "escape from time" without meaning, a move from "profane time" to "sacred time."
There is more. Abandoning the self-defiling time conceptualizations of ordinary mortals, the martyrdom-seeking suicide bomber seeks to to transport himself or herself into a rarefied world of "immortals." For him or her, and from "time to time," the temptation to "sacrifice" despised "infidels" upon the altar of Jihad can become all-consuming. Among Israelis, prima facie, this murderous temptation by familiar enemies is well recognized.
What should Israel do with such an informed understanding of its adversaries' concept of time? In principle, at least, Jerusalem/Tel Aviv's immediate policy response should be to convince prospective suicide bombers that their intended "sacrifice" could never elevate them above the mortal limits of time. But first the would-be sacrificers would need to convince themselves that they are not now living in "profane time," and that killing of "infidels" or "apostates" could not offer the Jihadist power over death.[11]Such power, it goes without saying, is the greatest conceivable form of power.
By definition, no other form of power could possibly seem more attractive.
No such complex task of self-persuasion could ever prove easy.
Soon, Israeli policy-makers will need to recognize certain dense problems of chronology as religious and cultural quandaries. They will also need to acknowledge to themselves that any search for promising peace plans must be informed by intellectual understanding and genuine Reason,[12] not just the transient considerations of domestic politics or global geopolitics.
"As earthlings," asserts Hoosier author Kurt Vonnegut, "all have had to believe whatever clocks said." As national security decision makers, Israeli strategic thinkers now have it in their power to look beyond the simplifying hands of clocks and affirm more authentically clarifying meanings of time. For them, exercising such latent power could represent a defense/security policy decision in the optimal direction. First, however, they would need to be reminded that serious national security planning is always more than just a technical, tactical or weapon-system matter.
Going forward, Israeli planners should take calculated steps to ensure that policy-related concepts of time include vital elements of subjective duration. Otherwise, taken in isolation, clocks could only undermine more substantial understandings of chronology. In essence, clocks do represent a universally agreed upon paradigm of what should inform national security decision-making. What they do not represent, however, are usable standards for crisis decision-making processes. In circumstances where their calculable measurements are not finely interpreted, clocks would only "slay time."
---
[1] "Yesterday," warns Samuel Beckett, in his analysis of Proust, "is not a milestone that has been passed, but a daystone on the beaten track of the years, and irremediably a part of us, heavy anddangerous." By this warning, the prescient playwright would likely have understood Israel's chronology-based risks and obligations. Sometimes, therefore, as we may learn from the creator of Waiting for Godot, military imperatives are better understood by the poet than the strategist.
[2] See by the twentieth century Spanish existentialist philosopher, The Revolt of the Masses, Chapter 12 (1930). See also, by Professor Louis René Beres, at Modern Diplomacy: https://moderndiplomacy.eu/2020/09/13/american-democracy-and-the-barbarism-of-specialisation/
[3] In contrast to "inner time" or "felt time," clock time is unable to recognize that human beings react not to variously disconnected points in their mental constructions, but to instantaneous sections of an indefinite temporality. From the ancient era of Hebrew prophets and the pre-Socratic Greek philosopher Heraclitus, humans have acted upon time as universal flow, as a state of continuing transformation.
[4] In the 17th century, French philosopher Blaise Pascal remarked prophetically in Pensées: "All our dignity consists in thought. It is upon this that we must depend…Let us labor then to think well: this is the foundation of morality." Similar reasoning characterizes the writings of Baruch Spinoza, Pascal's 17th-century contemporary. In Book II of Ethics, Spinoza considers the human mind or "intellectual attributes," and drawing from René Descartes underscores a comprehensive endorsement of human learning. Later, French poet Guillaume Apollinaire, in The New Spirit and the Poets (1917)clarifies further: "It must not be forgotten that it is perhaps more dangerous for a nation to allow itself to be conquered intellectually than by arms."
[5] See, by this author, at JURIST Louis René Beres: https://www.jurist.org/commentary/2022/05/louis-rene-beres-putins-nuremberg-level-crimes/
[6] For the specific crime of aggression under international law, see: Resolution on the Definition of Aggression, adopted by the U.N. General Assembly, Dec. 14, 1974, U.N.G.A. Res. 3314 (xxix), 29 U.N. GAOR, Supp. (No. 31), 142, U.N. Doc. A/9631 (1975), reprinted in 13 I.L.M., 710 (1974).
[7] In a worst case scenario, such decisions could lead to nuclear war with the United States. For authoritative accounts by this author of nuclear war effects, many of them synergistic, see: Louis René Beres, Apocalypse: Nuclear Catastrophe in World Politics (Chicago: University of Chicago Press, 1980); Louis René Beres, Mimicking Sisyphus: America's Countervailing Nuclear Strategy (Lexington, Mass., Lexington Books, 1983); Louis René Beres, Reason and Realpolitik: U.S. Foreign Policy and World Order (Lexington, Mass., Lexington Books, 1984); and Louis René Beres, Security or Armageddon: Israel's Nuclear Strategy (Lexington, Mass., Lexington Books, 1986). Most recently, by Professor Beres, see: Surviving Amid Chaos: Israel's Nuclear Strategy (New York, Rowman & Littlefield, 2016; 2nd ed. 2018). https://paw.princeton.edu/new-books/surviving-amid-chaos-israel%E2%80%99s-nuclear-strategy
[8] On synergies, see, by this author, Louis René Beres, at Harvard National Security Journal, Harvard Law School: https://harvardnsj.org/2015/06/core-synergies-in-israels-strategic-planning-when-the-adversarial-whole-is-greater-than-the-sum-of-its-parts/ See also, by Professor Beres, at Modern War Institute, West Point: https://mwi.usma.edu/threat-convergence-adversarial-whole-greater-sum-parts/
[9] See Professor Louis René Beres and General (USAF/ret.) John T. Chain, "Could Israel Safely Deter a Nuclear Iran"? The Atlantic, 2012; Professor Beres and General Chain, "Israel and Iran at the Eleventh Hour," Oxford University Press (OUP Blog, 2012); Louis René Beres and Admiral (USN/ret.) Leon "Bud" Edney, "Facing a Nuclear Iran, Israel Must Re-Think its Nuclear Ambiguity," US News & World Report, 2013; and Louis René Beres and Admiral Edney, "Reconsidering Israel's Nuclear Posture," The Jerusalem Post, 2013. General Chain was Commander-in-Chief, US Strategic Air Command (CINSAC). Admiral Edney was NATO Supreme Allied Commander, Atlantic (SACLANT).
[10] Nuclear war fighting should never represent an acceptable strategic option for Israel. Always, Jerusalem's nuclear weapons and doctrine should be oriented toward deterrence, not actual combat engagements. This conclusion was central to the Final Report of Project Daniel: Israel's Strategic Future, ACPR Policy Paper No. 155, ACPR, Israel, May 2004, 64 pp. See also: Louis René Beres, "Facing Iran's Ongoing Nuclearization: A Retrospective on Project Daniel," International Journal of Intelligence and Counterintelligence, Vo. 22, Issue 3, June 2009, pp. 491-514; and Louis René Beres, "Israel's Uncertain Strategic Future," Parameters: Journal of the US Army War College, Vol. XXXVII, No.1., Spring 2007, pp, 37-54. Professor Beres was Chair of Project Daniel (PM Sharon).
[11] See, by this author, Louis René Beres: https://www.jurist.org/commentary/2021/11/louis-rene-beres-counter-terrorism-martyrdom/
[12] The critical importance of Reason to legal judgment was prefigured in ancient Israel, which accommodated the core concept within its special system of revealed law. Jewish theory of law, insofar as it displays the evident markings of a foundational Higher Law, offers a transcending order revealed by the divine word as interpreted by human reason. In the words of Ecclesiastes 32.23, 37.16, 13-14: "Let reason go before every enterprise and counsel before any action…And let the counsel of thine own heart stand…For a man's mind is sometimes wont to tell him more than seven watchmen that sit above in a high tower…."
The impact of the China-India border tensions on Pakistan's regional security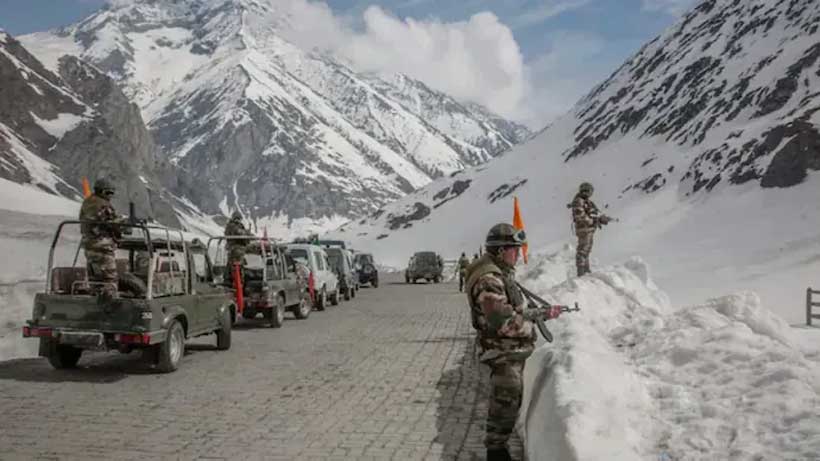 The border tensions between China and India have been a long-standing issue, with both countries claiming ownership over a region known as the Galwan Valley. The tensions between the two countries have been escalating over the past few years, with both sides engaging in military build-ups and clashes along the disputed border. The ongoing tensions have had a significant impact on regional security, particularly for Pakistan, which shares borders with both China and India. In this article, we will explore the impact of the China-India border tensions on Pakistan's regional security.
Firstly, the China-India border tensions have created a strategic dilemma for Pakistan, which has traditionally maintained close ties with China but has also had a difficult relationship with India. As the tensions between China and India escalate, Pakistan finds itself in a difficult position, as it must balance its relationships with both countries while also safeguarding its own security interests. On the one hand, Pakistan's close relationship with China provides it with a strategic advantage, particularly as China has become a major economic and military power in the region. However, Pakistan must also be careful not to become overly reliant on China, as this could undermine its relationship with India and other countries in the region.
Secondly, the China-India border tensions have led to increased military activity along Pakistan's border with India, particularly in the disputed region of Kashmir. Pakistan has long been involved in a territorial dispute with India over the Kashmir region, which has led to frequent clashes and military build-ups along the border. The recent tensions between China and India have added another layer of complexity to the situation, as both countries have increased their military presence in the region. This has created a heightened sense of insecurity for Pakistan, as it must now contend with the potential for conflict with both China and India along its borders.
Thirdly, the China-India border tensions have had economic implications for Pakistan, particularly in relation to its relationship with China. China is Pakistan's largest trading partner and has invested heavily in the country's infrastructure, particularly through its Belt and Road Initiative (BRI). The ongoing tensions between China and India have created uncertainty for Pakistan's economy, as it remains unclear how the tensions will impact China's investments and trade relationships in the region. Additionally, India's efforts to boycott Chinese goods have created opportunities for Pakistani businesses, but this has also led to concerns about the impact of the tensions on regional trade and economic cooperation.
Fourthly, the China-India border tensions have created a broader sense of instability in the region, which could have implications for regional security and stability. The tensions between China and India have led to increased militarization and competition in the region, which could escalate into conflict if tensions continue to rise. Additionally, the tensions could create opportunities for other countries to become involved in the region, which could further exacerbate tensions and destabilize the region.
Finally, the China-India border tensions have had implications for Pakistan's relationship with other countries in the region, particularly with respect to its relationship with the United States. The United States has traditionally been a close ally of Pakistan, but its relationship with India has also been growing in recent years. The ongoing tensions between China and India have added another layer of complexity to the situation, as Pakistan must navigate its relationships with both countries while also maintaining its relationship with the United States.
The ongoing tensions between China and India have had significant implications for regional security, particularly for Pakistan. The tensions have created a strategic dilemma for Pakistan, which must balance its relationships with both countries while also safeguarding its own security interests. The tensions have also led to increased military activity and economic uncertainty for Pakistan, as well as a broader sense of instability in the region. Ultimately, it will be important for all countries in the region to work towards finding a peaceful resolution to the border tensions, in order to ensure continued regional security and stability. This will require a concerted effort from all parties involved, including China, India, and Pakistan, as well as other countries in the region and the international community.
One possible solution to the border tensions could be for all parties involved to engage in diplomatic negotiations and seek a peaceful resolution to the dispute. This could involve the use of third-party mediators or international organizations, such as the United Nations, to facilitate negotiations and find a mutually acceptable solution. Another option could be for all parties to work towards de-escalating tensions and reducing militarization along the border, in order to create a more stable and secure environment for all countries in the region.
It will also be important for Pakistan to continue to pursue a balanced and proactive foreign policy, which takes into account the changing dynamics in the region and seeks to promote regional security and stability. This could involve further strengthening Pakistan's relationship with China, while also seeking to improve its relationship with India and other countries in the region. Additionally, Pakistan could work towards diversifying its economy and reducing its reliance on China, in order to mitigate the economic risks posed by the ongoing tensions.
In conclusion, the China-India border tensions have had a significant impact on regional security, particularly for Pakistan. The tensions have created a strategic dilemma for Pakistan, led to increased military activity and economic uncertainty, and created a broader sense of instability in the region. However, there are opportunities for all parties involved to work towards finding a peaceful resolution to the dispute and promoting regional security and stability. It will be important for Pakistan to continue to pursue a proactive and balanced foreign policy, which takes into account the changing dynamics in the region and seeks to promote cooperation and dialogue between all countries involved.
Furthermore, the ongoing border tensions between China and India have highlighted the need for a more comprehensive approach to regional security in South Asia. The region is already facing numerous challenges, including terrorism, cross-border violence, and geopolitical rivalries. The tensions between China and India only exacerbate these challenges and create new risks for regional stability.
Therefore, it is imperative for all countries in the region to work together towards a shared vision of regional security and stability. This will require a willingness to engage in dialogue and cooperation, as well as a commitment to respect each other's sovereignty and territorial integrity.
Ultimately, the China-India border tensions serve as a reminder of the complex and interconnected nature of international relations in today's world. No country can exist in isolation, and the actions of one country can have significant implications for others. It is only through cooperation and collaboration that we can hope to build a more peaceful and stable world.
In this regard, Pakistan has a crucial role to play in promoting regional security and stability. By pursuing a balanced and proactive foreign policy, engaging in dialogue and cooperation with all countries in the region, and promoting economic diversification and development, Pakistan can contribute to a more stable and prosperous South Asia.
Indian Conventional and Strategic Arms Buildup: Implications for Pakistan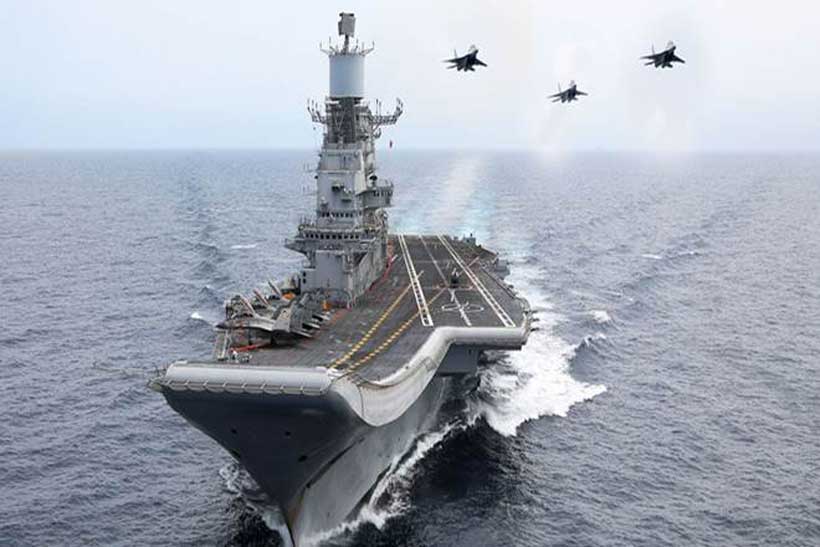 South Asia's regional dynamic is both flamboyant and intricate. Various empires have formed, prospered, and perished over the millennia, as innumerable conflicts and struggles for control of resources spread over the globe. However, 2021 was a year of fierce weapons competition between South Asia's nuclear neighbors, India and Pakistan, who carried out 26 missile tests. India launched 16 ballistic and cruise missiles while Pakistan tested 10 missiles with nearly identical capabilities.
As a response to the perceived inability of the Indian Armed Forces (IAF) to adequately respond to the Pakistani insurgencies, and after the failure of the Indian forces to quickly react and mobilize their forces in 2001, the Indian Army and the defense policymakers realized the lack of modernized and consistent army doctrine. This resulted in the announcement by the Indian Army in 2004 of a new limited war doctrine known as the Cold Start Doctrine (CSD).
Importance of Air Base
The importance of air superiority can be witnessed by looking at the six days of the Arab-Israeli War, in which the Israeli forces pre-empted an attack from the bases of Jordan, Syria, Egypt, and Iraq, and struck the air force before the fight even began. The outcome of the war was determined during its first hours. By destroying the opposing air fleet, Israeli forces gained air superiority, and thus the Arab forces were helpless in their efforts, which eventually resulted in a humiliating defeat for the Arabs.
Indian Air-Bases: A Strategic Threat
In the contemporary era, military forces are going for weapon systems that require absolutely no time at all when it comes to striking a target. In that regard, the air force comes first for the obvious reason that its threshold is low as compared to a ballistic missile strike. Indian force deployment and employment are very close to Pakistan's borders, from Siachen to the Rann of Kutch. In India's most recent attack on Balakot, which took place in 2019, the air force was utilized. This clearly shows the Indian resolve to use the air force in any future blatant aggression like the one in February 2019.
The Indian air force deployment is tailor-made for Pakistan. If one analyzes the airbases/airstrips positioning and range from the Pakistani-Indo international border, the Line of Control (LOC), and the working boundary, it is quite obvious that the positioning shows the aggressive posture of the Indian Air Force. When deployed at those bases, the aircraft are the finest in the Indian military, both in terms of their quality and serviceability. When it comes to the up-gradation of the base's facilities, this is the top priority list that is visible to everyone. In May 2021, the bases in Pakistan got priority.
The bases are positioned in such a strategy to cover every city in Pakistan, as it has no strategic depth. Pakistan's major cities, like Karachi, Lahore, Multan, Faisalabad, Hyderabad, Bahawalpur, Rahim Yar Khan, Sialkot, and even the capital, Islamabad, are within the Indian Air Force's reach. The same goes for the areas in Kashmir and Gilgit Baltistan.
Future Threat Scenario
Now the question arises what will happen in the future in light of past historical data? The answer to this is both simple and complex. It is simple in the context that the IAF will target Pakistan with its pre-defined strategy of naked aggression against peaceful neighbors, while the Indian Army is following a pro-active offense posture; the complex part is where, when, and how.
The IAF will utilize the war scenario created by the Indian government and Indian media after a staged terrorist attack on a civilian or military target, for which they will put full blame on the Pakistani state and security apparatus. They will try to raise the temperature to the point where the Indian civil establishment shows the world community that now enough is enough and our people are demanding a counter-strike. At that time, the Indian establishment will use its media to put blame on Pakistan and create a war-like scenario while raising tensions.
In light of that, the IAF, under the orders of the Indian government, along with the Indian army, will start attacking the Pakistani bases in the early moments of the war because if the IAF does not target PAF bases, then there will be grave consequences for the Indian army, and the Pakistani army also has additional fire support bases. The above-mentioned rationale will be the main cause of the IAF attacking the PAF infrastructure, thus undermining the national security of Pakistan. The Indian army, with the IAF, will aspire to rapid, shallow penetration of Pakistani territory, without crossing the nuclear threshold of Pakistan. The Indian military will go for a quick and short battle that will surprise Pakistan because that is the only possible strategy in their minds when talking about limited war scenarios or showing off war.
Conclusion
The IAF is a major threat to the national security of Pakistan in the wake of its alignment with the Indian military's CSD. The operational exercises conducted in the past and the recent strikes at Balakot exhibit the growing role of the IAF in the Indian military offensive strategy against Pakistan. Vast parts of Pakistan are within the combat radius of the IAF's operational fighters because of Pakistan's lack of strategic depth.
The IAF will try to use this as an advantage to support the pro-active and offensive strategy of the Indian Armed Forces to harm Pakistan, as that would be their prime objective because of their hegemonic designs. In order to protect itself from India's flagrant military aggression, Pakistan should take some protective measures.
Recommendations
In the wake of the growing IAF threat, the PAF and Pakistani government should take the following measures on an urgent basis:
Build some new airstrips along the border with India, to balance the threat by not allowing an IAF advantage in any sector. Moreover, the building of airstrips requires less money; thus this step will not put a strain on Pakistan's economy;
Buy more advanced surveillance radars to detect early IAF movement.
Purchase advanced surface-to-air missiles to create a defensive barrier;
Go for indigenizing the modern, state-of-the-art 5th generation fighter aircraft, as buying from foreign suppliers is very expensive.
Ask the international community to put pressure on both sides to sign confidence-building measures that will lead to peace and stability.