As Taliban stands at the doors of the Arg for a final takeover, the last glimmer of hope for a better future withers away. The ultraconservative regime is believed to strangulate whatever little was achieved to build a peaceful and stable nation. As the dramatic turn of events unfold, the question arises: who failed Afghanistan?
The 2020 US-Taliban Peace Deal, formally known as the "Agreement for Bringing Peace to Afghanistan" essentially focuses on the promise that "Afghan soil would not be used for any activity against the US and its allies". The terms of the Deal too have remained questionable. It binds the Taliban to "reduce violence" and does not mention a ceasefire. Even if a civil war broke out, as recently witnessed, the deal shrugs off all responsibility on part of the US if it did not affect its allies. The long drawn "Intra Afghan Talks" convened in Doha, Qatar (September to December 2020) ended with a mere agreement on the guiding principle for negotiation with no concrete plan for peace to be seen. Even after much protest from human rights organisations, participation of women remained meagre in the Afghan government delegation while there were no women in the Taliban delegation. Moreover, there was no representation of conflict victims. The forum largely became a platform for negotiating bilateral issues between the other participants instead of focusing on Afghanistan.
Though all participants at the 9th Ministerial meet of the Heart of Asia Conference-Istanbul Process at Dushanbe, Tajikistan held in March 2021 reaffirmed their support for a peaceful, prosperous, secure and stable Afghanistan, little attempts were made to commit to any real transition to a full fledged democracy, the consequences of which are seen today.
The weakness of the Afghan government further intensified the country's fall to the Taliban, marked by some crucial reshuffles in the top rungs of the military and the government. While President Ashraf Ghani faced charges of corruption and use of unfair means to win elections, the Afghan National Defense and Security Forces (ANDSF) has been marred by factional strife laden with ethnic conflicts. Furthermore, despite years of training and billions of dollars of aid and investment, the ANDSF remains corrupt, incompetent, poorly equipped and poorly trained. They were never prepared to defend against a power hungry, better equipped and trained Taliban. The fall of the government, lacking external support and weakened by internal strife, was inevitable.
With Ghani fleeing the country and the diplomatic corps of other nations leaving one by one, the innocent Afghan civilians are left to deal with a much stronger Taliban on their own.
The land torn by several decades of war bears deep scars of humanitarian crises.
During the decade following the Soviet invasion in 1979 to ensure the establishment of a Communist government, over 1.8 million lives were lost and 1.5 million were disabled, which included 300,000 children. Over 7.5 million Afghans were rendered homeless. Since the beginning of the War led by the United States against its former protégé- turned-rival Taliban in 2001, 241,000 lives have been lost out of which 71,000 were recorded as civilian deaths. The United Nations Assistance Mission in Afghanistan (UNAMA) reports that Taliban was responsible for 45% of the 2,177 civilian casualties caused between January 1 and September 30, 2020.
Women and children have paid the maximum price for a war waged to ensure their " dignity" and "secure" " opportunities" for them.
In 2011, Amnesty International ranked Afghanistan as the worst place to live as a woman. As many as 87% of Afghanistan's 15 million women reported to have faced some sort of physical, emotional and sexual assault which comes not just from Taliban and pro government forces but also from the international troops stationed in Kabul to 'protect' the civilians. Though the overall literacy rate has increased to 43%, only 29.8% women are literate.
With restricted movement under a conservation regime and recurring violence, women's access to medical facilities has suffered badly. As per UNICEF data, one in three adolescent girls in Afghanistan suffers from anemia.
While women remained virtually invisible from public life under Taliban rule (1996-2001), little has been achieved since the Taliban was ousted in 2001. Women do not enjoy equal opportunities as men and are restricted from holding public offices. Men continue to control absolute power all but in name.
As per the UN Women Global Database on Violence Against Women, 51% of women in Afghanistan face Intimate Partner Violence. The 2009 law against domestic violence lacks implementation and is often flouted by judicial and administrative authorities.
While globally suicide rates among men are higher than women, in Afghanistan, 80% of the suicide attempts are made by women. While accurate figures are not available, the World Health Organisation reports that over half a million people in Afghanistan suffer from depressive disorders while 1.2 million suffer from anxiety disorders. Actual figures might be much higher.
UNAMA further labels Afghanistan as " one of the deadliest countries for children". with more than 700 children being killed by both Taliban and pro government militia. Children have been subjected to physical, emotional and sexual harassment. The practice of 'bacha bazi' (sexual assault of young boys by older men), which was outlawed in 2018, continues to prevail.
In 2019, as per the Asian Development Bank data, of the 1000 babies born, 60 died before attaining the age of 5. As per government records, more than 7000 schools had no building or physical infrastructure. Children have been robbed of their right to quality education and a safe environment. According to UNICEF, 2 million girls remain out of school. Air raids and attacks on schools are common. UNICEF states that only 12% of children aged 6-24 months receive the right variety of food in the quantity required for their age. Moreover, Afghanistan has the highest stunting rate among children younger than 5 in the world ( 41%). Rate of stunting among children, a sign of chronic malnutrition, at 9.5% is "extremely high".
More than 4 million people in Afghanistan, majority being women and children, are internally displaced. This figure is more than the entire population of Mongolia. Refugees who escape the country and seek asylum abroad continue to be forcibly returned. With tightening immigration policies across the globe, the chances of seeking refuge as a way of survival have further waned. The Coronavirus pandemic has added to the precarious situation. Overcrowded refugee camps, paucity of medical facilities and basic amenities, inadequate food resources, etc. have worsened the condition. As of August 17,2020, 37,600 Covid positive cases and 1375 deaths were reported. With paucity of testing, the figures might be much higher.
Poverty rates also remain exponentially high with 47.3% of the population living below the nationally determined poverty line. The proportion of the population employed below US $1.90 purchasing power parity a day was 34.3% in 2019.
Unemployment rate remains high at 11.7% (2020), further worsened by the pandemic.
Furthermore, Afghanistan faces a "serious" level of hunger with a score of 30.3, ranking 99 out of 107 countries in the Global Hunger Index 2020.
The recent developments show that all attempts at securing a better future for Afghanistan were built on sand and were mere empty promises. A reckless plan to withdraw troops without considering the outcome has not only displayed the apathy on part of the international community to the plight of innocent Afghan civilians but has further scratched the wounds they have been bearing for over forty years of constant turmoil.
The international forces who styled themselves as the 'torchbearers' of justice are as much to blame for the disastrous consequences as the Ghani government. While it is too late to stop Taliban which is all set to sit au sommet d'état des choses in Kabul, what can be done is not to repeat the mistakes of the past and adopt active measures to push Taliban regime through diplomatic channels, employing both soft measures such as dialogue and harsh measures such as sanctions, if need be, to make it abide by human rights and ensure that it works in a way that grants women a greater latitude to develop their potential. However, hopes for a better future seem flimsy. To expect an ultraconservative regime like the Taliban to be easily swayed by mere diplomatic pressure would be naive. However, a solution will only come from negotiation at the high tables and not through the barrel of the gun. Any attempt at forcing the Taliban out, which in any case does not seem plausible considering the recent chain of events, will only add to the precarity of the innocent population. We have already failed Afghanistan, what can be done is to stand as one to demand a better future for our fellow humans and display the political will to do so which has been lacking till now.
Breaking Diplomatic Norms: Indian Response to OIC & Turkish Support for Kashmir Issue
Recently, the Indian government has been facing backlash for its highly undemocratic and derogatory remarks on Turkey's support to the Kashmir issue at the United Nations Human Rights Council (UNHRC). The Indian government has also criticized the Organization of Islamic Cooperation (OIC) for its statement on Indian Human Rights Abuses in Indian Occupied Jammu and Kashmir (IIOJK).
India's long-standing hostility towards Pakistan has been a subject of much criticism in international diplomatic circles. While the two countries have a history of conflicts and disputes, India's approach towards Pakistan has often been seen as unconstructive and counterproductive. The Indian government's hardline stance on Pakistan has resulted in a deepening of the mistrust between the two countries, which has had serious implications for regional stability and security.
India's rhetoric towards Pakistan has often been marked by derogatory and aggressive remarks, particularly in the context of the Kashmir issue. In recent years, India has sought to internationalize the issue of Kashmir and has baselessly accused Pakistan of supporting terrorism in the region. This has resulted in a hardening of positions on both sides and has made any meaningful dialogue between the two countries almost impossible.
India's recent criticism of Turkey's support for the Kashmir issue at the UNHRC and its condemnation of the OIC's statement on Indian human rights abuses in IIOJK is another example of its obsession with Pakistan. The Indian government's response to these developments has been highly un-democratic and derogatory, with Indian officials using aggressive language and personal attacks to discredit Turkey and the OIC.
India's preoccupation with Pakistan has also had implications for its relationship with other countries in the region. India's increasingly assertive foreign policy and its strategic partnership with the US have raised concerns among its neighbors, who fear that India's pursuit of its own interests could undermine regional stability and security. India's aggressive stance towards China and its border disputes have also added to regional tensions and have led to a deterioration in its relationship with Beijing.Bottom of Form
It is important to note that Turkey has always been a strong supporter of the Kashmir issue, and has been vocal about the human rights abuses committed by Indian forces in the region. In September 2021, Turkey's President Recep Tayyip Erdogan raised the issue of Kashmir during his speech at the UN General Assembly, stating that the "Kashmir conflict, which is also key to the stability and peace of South Asia, is still a burning issue."
In response to Turkey's support of the Kashmir issue, India's Ministry of External Affairs issued a statement condemning Turkey's stance, claiming that it was "completely unacceptable" and that Turkey had no right to interfere in India's internal affairs. India's statement also accused Turkey of using the Kashmir issue as a "distraction" from its own internal problems.
This reaction from the Indian government is highly undemocratic and uncalled for. It is the right of any nation to express its views on global issues, and India's attempt to suppress Turkey's support for the Kashmir issue is a clear violation of this right. The Kashmir issue has been a longstanding dispute between India and Pakistan, and the international community has a responsibility to support a peaceful resolution of the conflict. Turkey's support for the Kashmir issue is a step in the right direction towards achieving this goal.
Furthermore, the Indian government's criticism of the OIC's statement on Indian Human Rights Abuses in IIOJK is also highly inappropriate. The OIC, a group of 57 Muslim-majority countries, has expressed concern over the human rights abuses committed by Indian forces in IIOJK, including extrajudicial killings, torture, and enforced disappearances. The OIC's statement is a reflection of the international community's concerns over the situation in IIOJK, and it is the right of the OIC to express its views on this matter.
India's response to the OIC's statement has been highly critical, with the Indian government accusing the OIC of interfering in India's internal affairs. This response is yet another attempt by the Indian government to suppress international criticism of its human rights abuses in IIOJK. The Indian government's stance on this issue is highly hypocritical, as it has repeatedly called for international support in its own disputes with other nations, including Pakistan.
Indian government's highly undemocratic and derogatory remarks on Turkey's support for the Kashmir issue at the UNHRC, as well as its criticism of the OIC's statement on Indian Human Rights Abuses in IIOJK, are reflective of its lack of respect for international law and global human rights standards. The Kashmir issue is a longstanding dispute that requires a peaceful and just resolution, and the international community has a responsibility to support this goal. The Indian government must recognize this and work towards a peaceful resolution of the conflict, rather than resorting to undemocratic and inflammatory rhetoric.
The Taliban's Loss of Popular Support in Afghanistan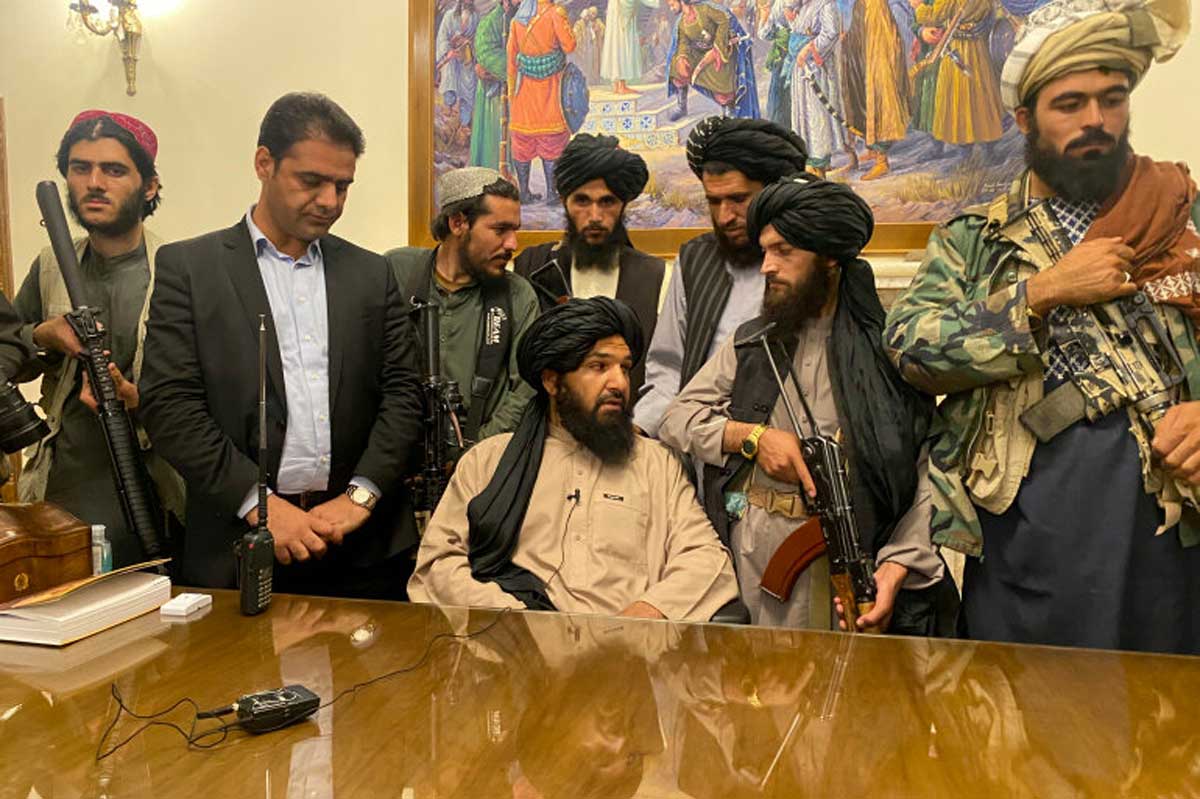 Afghanistan is currently facing an unprecedented crisis due to the Taliban's takeover of the country in August 2021. Despite initially claiming to have widespread support from the Afghan population, reports from within the country now suggest that the Taliban's grip on power is increasingly fragile. The Taliban's regime has been marked by egregious human rights violations, economic hardship, lack of inclusivity, international isolation, and brutal tactics during the war, all of which have contributed to their diminishing popularity. The people of Afghanistan continue to suffer under the oppressive rule of the Taliban, and urgent action is needed to address the humanitarian crisis and restore stability to the region.
Economic Hardship
One of the most pressing issues facing Afghanistan under the Taliban is the economic crisis that has emerged in the wake of their takeover. The country is facing inflation, food shortages, and job losses, all of which are having a significant impact on the lives of ordinary Afghans. The prices for basic goods such as flour and sugar have skyrocketed and many families are struggling to afford even one meal a day. In 2022, many reports emerged that people are selling their kidneys to feed their families.
The Taliban has struggled to revive the economy, and their policies have not been effective in addressing the economic crisis. According to the New York Times, "the Taliban's financial plan relies heavily on the illicit drug trade, a strategy that may provide some short-term gains but will ultimately lead to greater instability and economic hardship for ordinary Afghans."
Human Rights Violations
The Taliban's history of human rights violations, particularly their treatment of women and girls, has also contributed to their loss of popular support in Afghanistan. The Taliban has a reputation for imposing strict restrictions on women's rights, including banning girls from attending school and requiring women to wear burqas in public. Various media outlets report suggest that women and girls have been virtually invisible in public since the Taliban took over. The Taliban has also used violence against civilians, including women and children who raised voice for their rights. We see constant demonstrations against ban on girls' education in Kabul and Taliban use to suppress them by using force. No one is allowed to held a protest against the Taliban repressive policies.
Lack of Inclusivity
The Taliban's government has been criticized for its lack of inclusivity and representation of Afghanistan's diverse ethnic, political and religious groups. The Taliban is dominated by Pashtuns, and there are concerns that other groups may be marginalized or excluded from political participation. No previous polit al leaders who are in politics for decades is a part of the new set up. Taliban have imposed a narrow interpretation of Islam that does not reflect the country's diversity and tolerance as well as equal opportunities to men and women. The Taliban's cabinet is made up entirely of men, and there are no non-Pashtuns or Shia Muslims in key positions.
International Isolation
The Taliban's return to power has resulted in international isolation, with several countries imposing sanctions and restrictions on the Taliban regime. This has limited the Taliban's ability to access international aid and resources, which has further exacerbated the economic crisis in Afghanistan. The Washington Post reports that "the Taliban's international isolation is exacerbating an already dire humanitarian crisis in Afghanistan," and that "the country desperately needs international aid to address its economic woes and provide basic services to its people." Unless the Taliban bring a change to their repressive policies, they will remain isolated in the international community.
Taliban's Tactics During the War
The Taliban's tactics during the war against US-led NATO and ISAF forces, including their use of suicide bombings and targeting of civilians, have also contributed to their loss of popular support among Afghans who have been affected by the violence. The New York Times reported in September 2021 that "the Taliban's brutal tactics during the war have left a legacy of fear and trauma among the Afghan people." Many Afghans are deeply distrustful of the Taliban because of the group's violent tactics during the war and the atrocities they committed against civilians. The Taliban's reputation as a violent and extremist group has made it difficult for them to gain the trust and support of the Afghan population.
Addressing the Issues
The Taliban faces a significant challenge in regaining the trust and support of the Afghan people. They will need to address the economic crisis, provide basic services to the population, and create an inclusive government that represents Afghanistan's diverse ethnic, political and religious groups. They will also need to address human rights concerns especially women rights and restore the rule of law. Also, they will need to make significant concessions if they hope to regain the trust of the Afghan people and the international community. They need to create a more stable and predictable environment for the Afghan people if they hope to build a functioning state. The Taliban has taken some steps to address these concerns, including pledging to respect women's rights and promising to form an inclusive government. However, the effectiveness of these measures remains to be seen.
Conclusion
The Taliban's loss of popular support in Afghanistan is a significant challenge for the group as they seek to govern the country. Economic hardship, human rights violations, women rights, lack of inclusivity, international isolation, and the Taliban's tactics during the war have all contributed to their declining popularity. The Taliban will need to address these issues if they hope to regain the trust and support of the Afghan people and build a functioning state. The Taliban's future depends on their ability to govern effectively and address the concerns of the Afghan people. If they fail to do so, they risk losing the support of the population and facing significant challenges in the years to come. It remains to be seen whether the Taliban can rise to this challenge and create a stable and prosperous Afghanistan for all its citizens.
India's G20 Leadership: Challenges and Opportunities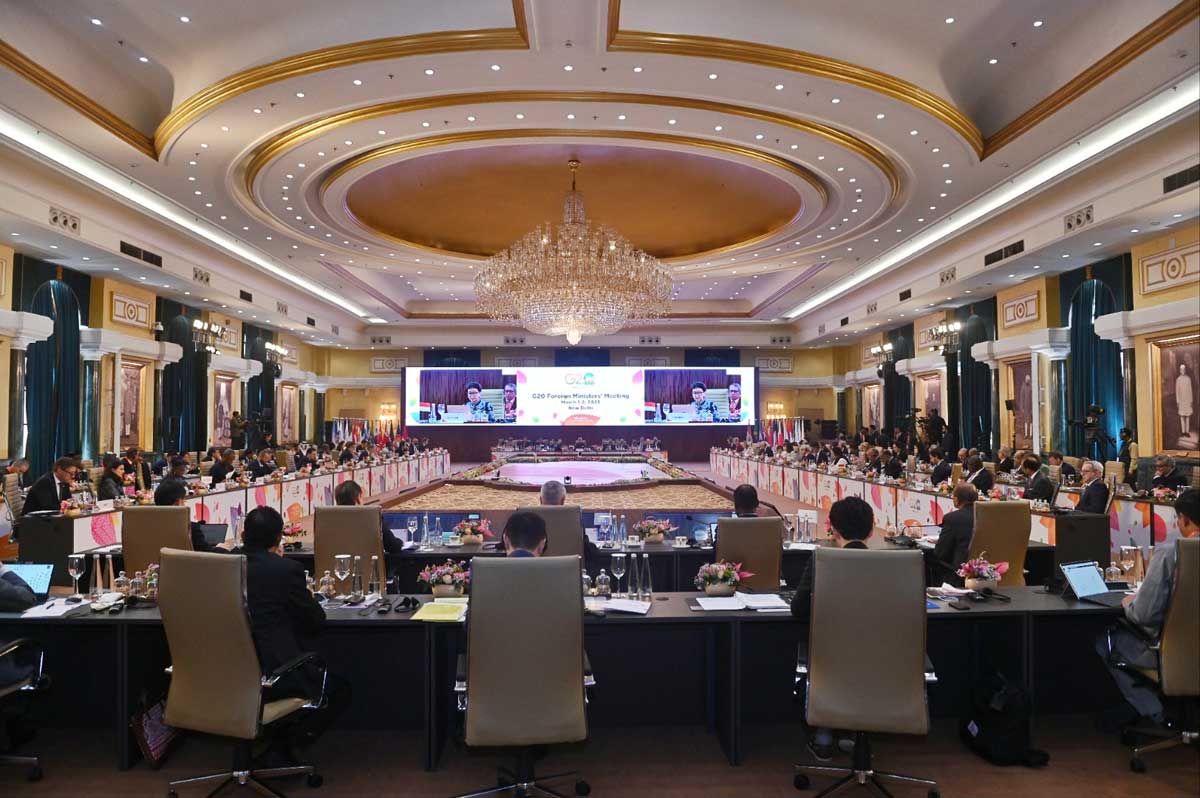 The global community has experienced significant disruption, since 2020, due to COVID-19 pandemic. The isolationist economic policies of several powerful Western nations, who drifted away from their erstwhile global approach during Covid-pandemic, compounded its profound impact on the global economy. The economic instability further exacerbated, owing to growing Sino-US rivalry, coupled with Russia-Ukraine conflict, having roots in their intensions to enhance their respective strategic interests in global arena. Despite these challenges, India was successful in shielding its economy from the effects of this disruption. Considering India's vast population and geographical diversity, this achievement assumes great significance. To India's credit, it not only managed the pandemic effectively, within its borders, but also selflessly extended assistance to other nations.
The assumption of G20 presidency by India in 2023 offers it a significant opportunity to prove its potential and commitment to global affairs in economic arena. In the recent past, the G20, a leading economic forum, that brings together the world's leading economies to discuss global economic issue, has been dominated by the Russia-Ukraine conflict, overshadowing the grave concerns on contemporary issues, including climate change, poverty, proliferation of nuclear weapons and Supply chain problems amongst others. It cannot be gainsaid that neglect of such issues has gravely affected the economies of Global South, of which India is a key player. India's renewed pragmatic foreign policy helped it to take this issue with the Western powers during regular bilateral exchanges/mini-lateral forums.
India's global footprint expanded under the assertive foreign policy pursued by Prime Minister Narendra Modi. It is evident in India's proactive engagement with various multilateral forums, including I2U2 (Israel, India, US &UAE), the QUAD (India, Japan, US and Australia) and the SCO. Simultaneously, India's increasing vocal approach of raising its concerns with the Western powers and aligning itself more closely with the Global South, further yielded the desired outcomes. India has the chance to play an important role in strengthening global architecture and governance on major international economic issues, as it takes the lead in shaping the G20's priorities.
As an exhibition of inclusivity as well as in conformity with India's G20 motto ''One Earth, One Family, One Future'', India, ahead of G20 Finance Ministers and Foreign Ministers meet, organized (January 12) the 'Voice of Global South Summit', to ensure the concurrence of Global South states on relevant issues. It showcases India's responsible and effective leadership for the Global South, in addressing their concerns. PM Modi has often reaffirmed that India's G20 agenda will be inclusive, ambitious, decisive, and action-oriented. In the prevailing state of global disorder, India is well-positioned to take the challenge of bringing the international actors, together, India's persistent goodwill and deft diplomacy are key tools in helping it accomplish this objective. India emerges as a natural mediator because of its cordial relations with the majority of G20 nations and allows it to gently push forward the states in disagreement towards a consensus and jointly work towards a better world.
The global community is confronted with complex and sensitive challenges that needs a nuanced approach. Fortunately, India is uniquely positioned to initiate discussions on a range of issues, including nuclear weapons usage, the role of Nuclear Non-Proliferation Treaty (NPT) and need to revisit the existing economic system. In the backdrop of rising tensions between global players and receding democracies across the world, India's potential to prioritize human security over military security and promote democratic values cannot be gainsaid, particularly owing to its ancient traditions and pursuance of Gandhian ideology.
With regard to the recently held G20 foreign ministers meeting, there was a certain degree of optimism over the joint communique, however, some observers who ardently follow the geopolitical developments with critic's eye were even ready to accept the fact that there may not be any desired outcome from the event. As anticipated, the G20 Foreign Ministers' meeting failed to forge consensus on a joint communique. The failure is attributed to the sharp differences between Russia-China camp and the US-led West camp over Russia-Ukraine war. However, despite all the constraints, India as the Chair of the meet was able to garner a major achievement by getting the ministers to come up with an 'Outcome' document. It was the first ever document/statement exhibiting that the group had achieved consensus on broader issues. Washington, marking its calibrated step forward, backed Delhi's statement as a product of consensus on a variety of issues, which was put out by India, as the G 20 Chair.
India's foreign minister S Jaishankar clarified that there was consensus on 95% of the issues except on two paragraphs, related to the Russia-Ukraine conflict. In this backdrop, India can pat itself in succeeding to bring out an outcome document from a forum that hosts major international players, entangled in many contentious issues, while simultaneously vouching for the concerns of the Global South. Meanwhile, India diplomacy ensured to utilize the event for engaging in bilateral/mini-lateral meetings with the leading powers viz. US, China, Russia as well as the QUAD. Resorting to its full diplomatic clout, India took initiative to bring close the polarized powers and make them understand each other's concern to find a common ground.
The questions were constantly being raised over the effectiveness of G-20 forum mainly attributed to its repeated failure to forge a consensus over a particular conflict at the cost of neglecting the other broader issues pertaining to the Global South. This scenario may prompt developing economies to skip the forum and vouch for more assertive alternative framework. For India, it is crucial that despite the existing differences, it continues to work, ahead of the annual meeting (September 2023) of G20 leaders, towards bringing all the member States on the same page. The first step towards achieving this goal may be to engage all member nations in constructive dialogue to understand their concerns and reach out to the countries, having different perspectives. This exercise will certainly help India, identify areas of common ground and make efforts to work jointly towards developing mutually beneficial solutions.
The shared values and interests of the G20 nations should be the driver of Indian initiatives as G-20 Chair. It is a fact that all member nations share a commitment to promoting economic growth, job creation, and poverty reduction, despite existing differences over few issues in line with their strategic interests. The focus on common goals can help India, build consensus on important issues and promote cooperation among member nations.
India, enjoying the status of, a leader in the global South can leverage its position, to promote greater engagement and cooperation among G20 nations. India has successfully overcome the developmental challenges and pursues an exclusive approach towards issues being confronted by the developing countries. It can offer to share its experiences and knowledge to curtail the gaps between developed and developing economies by forging better understanding and cooperation.
India, certainly faces a daunting task to bring together all the G20 member States on a common platform with shared goals and benefits, but India can ill afford to ignore the challenge to promote economic growth and development among member countries. In order to realize desired outcome from its presidency of G20, India should persist with its engagement in constructive dialogue through multilateral forums/platforms along with initiatives, which could help promote global economic cooperation. It needs to highlight the shared values and interests and push aside the contentious issues, adversely impacting the economic progress. The International Monetary Fund (IMF) and the World Trade Organization (WTO) as global Institutions play a crucial role in harnessing global economic growth and stability. India, in collaboration with G20 nations, should continue its efforts to further strengthen such global institutions and maintain their identity as key tools, in fomenting economic progress.