Seven things you should know about household air pollution
Every year, nearly 4 million people die prematurely from indoor air pollution. Many succumb to diseases linked to inhaling smoke from kerosene, wood and charcoal fires, which are commonly used in the developing world for cooking and heating.
To help raise awareness about indoor air pollution, the United Nations launched last year the International Day of Clean Air for blue skies. With this year's event just around the corner, here are seven things you should know about household air pollutants.
1. They are terrible for human health
Tens of millions of people become sick, injured, or burnt from using fuel in their living spaces. Household air pollution causes stroke, heart disease, lung cancer and other deadly ailments.
The burning of unclean fuels, like coal, releases large quantities of dangerous pollutants, including carbon monoxide, nitrogen oxides, and fine particulate matter (PM). In households with open burning and unvented solid fuel stoves, particles smaller than 2.5 micrometres in diameter (PM2.5) can exceed WHO-recommended levels by up to 100 times.
And the impact of indoor air pollution extends beyond the home, contributing to almost 500,000 of the premature deaths attributed to outdoor air pollution every year.
2. Dirty household fuels are disastrous for the environment
Household combustion is the second-largest contributor to climate change after carbon dioxide and a major component of particulate matter. It also produces an estimated quarter of all black carbon, or soot emissions, which, according to the World Health Organization, have a per-unit warming capacity 460 – 1,500 times greater than that of carbon dioxide.
When they interact with outdoor air pollutants, household combustion emissions contribute to the formation of ground level ozone – a short-lived climate pollutant that decreases crop yields and affects local weather patterns.
3. Affordable, reliable energy can help reduce indoor air pollution
Sustainable Development Goal (SDG) 7 envisages "access to affordable, reliable and modern energy for all by 2030." The global adoption of clean household energy – including low-emission stoves, heating and lighting – could save millions of lives.
It would also help to reduce biodiversity loss caused by using wood for fuel, decelerate forest degradation, reduce carbon dioxideemissions from biomass, and lower emissions of black carbon, methane and carbon monoxide. In fact, since black carbon particles only remain in the air for a week or less (versus carbon dioxide, which can remain for more than a century) reducing their emission is an important way to decelerate climate change in the near-term.
To date, however, there remains a dearth of access to affordable, clean energy options.
4. Household air pollution entrenches poverty and inequality
In more than 155 countries, a healthy environment is recognized as a constitutional right. Obligations related to clean air are implicit in the Universal Declaration of Human Rights and the International Covenant on Economic, Social and Cultural Rights. The 2030 Agenda is based on the premise that no one should be left behind.
Nonetheless, there are still 3 billion people using unsafe fuels in their homes; and they are typically among the world's poorest.
Access to clean cooking fuels and technologies is increasing by just 1 per cent a year.
5. Women and girls suffer most from indoor air pollution
Those who spend more time indoors, including women and children, are disproportionately affected by household air pollution. Women and girls are particularly vulnerable to kerosene cooking and lighting explosions. And close to half of all pneumonia deaths among children under five are a consequence of the soot they inhale at home.
Those who rely on unclean fuels are both the most vulnerable to noncommunicable diseases and the least able to cover the costs of sickness, associated healthcare costs, and lost work hours.
Exposure to pollutants can also affect the brain, causing developmental delays, behavioural problems, and even lower IQ in children.
According to one World Health Organization analysis, girls in households that rely on unclean fuels lose 15 to 30 hours each week gathering wood or water – meaning that they are disadvantaged both in comparison to households that have access to clean fuels, as well as their male counterparts.
6. Countries can cut pollution-related deaths through investments and legislation
Household air pollution can be reduced by phasing out the use of unprocessed coal and kerosene in homes; adopting cleaner fuels, like biogas, ethanol and liquified petroleum gas; moving toward renewable energy sources wherever possible; developing safe, efficient household technologies; and ensuring proper ventilation.
Increasing access to clean household fuels and technology is an effective way to reduce poverty, sickness and death, particularly in developing countries and among vulnerable groups. The uptake of clean household fuels and new technology can also slow forest degradation and loss of habitat while combating climate change.
7. The United Nations Environment Programme (UNEP) is devoted to reducing air pollution
The UNEP-hosted Climate and Clean Air Coalition prioritizes the adoption of clean household fuels and technologies as a way to mitigate short-lived climate pollutants, improve air quality, and realize environmental, social and economic benefits.
The coalition's Household Energy Initiative raises awareness about the relationship between climate change; advocates for donor support to clean, low-energy cooking, heating, and lighting activities; and promotes solutions that reduce black carbon and other emissions.
Largest river and wetland restoration initiative in history launched at UN Water Conference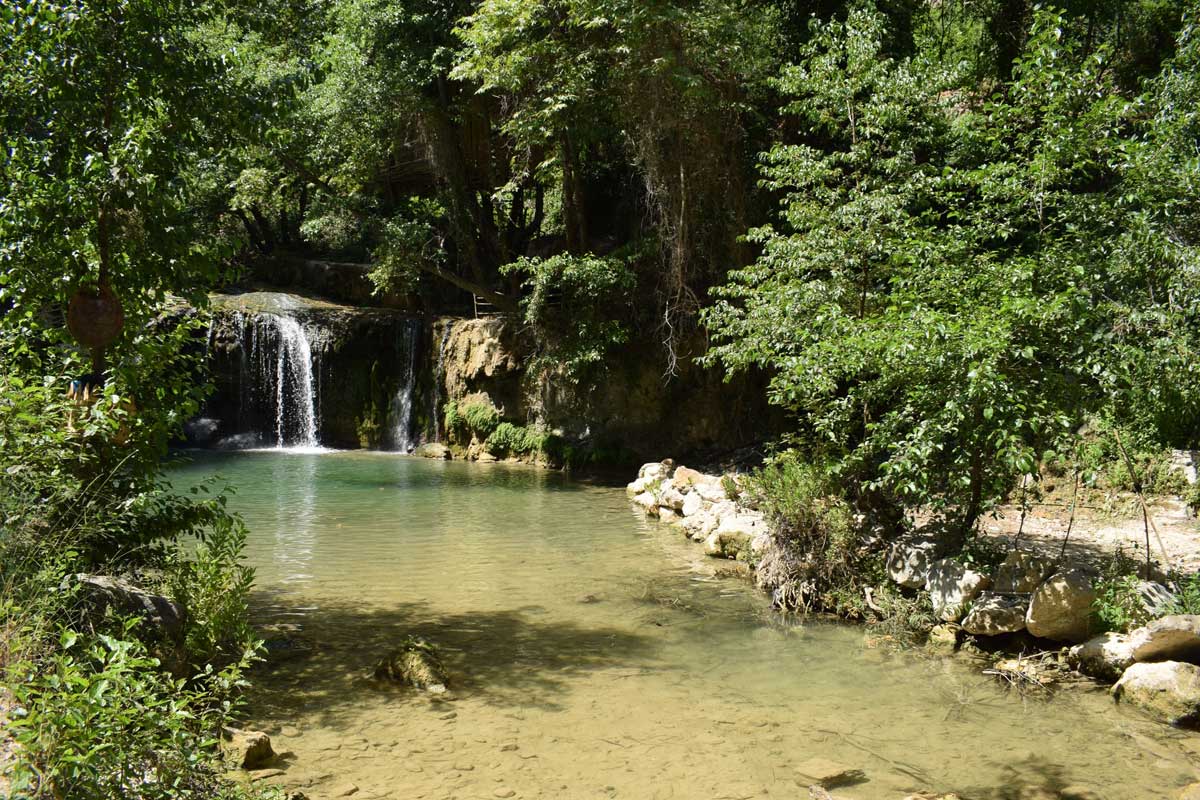 A coalition of governments today launched the Freshwater Challenge – the largest ever initiative to restore degraded rivers, lakes and wetlands, which are central to tackling the world's worsening water, climate and nature crises.
Announced at the UN Water Conference in New York, the Freshwater Challenge aims to restore 300,000km of rivers – equivalent to more than 7 times around the Earth – and 350 million hectares of wetlands – an area larger than India – by 2030.
Along with water supplies, healthy freshwater ecosystems provide a wealth of benefits to people and nature, and are critical to mitigating and adapting to climate change, and achieving the Sustainable Development Goals (SDGs). Yet one-third of the world's wetlands have been lost over the past 50 years, and we are still losing them faster than forests. Rivers and lakes are the most degraded ecosystems in the world, with fish populations, many of which are vital for community food security, pushed to the brink.
Released this week, the IPCC's sixth assessment report outlines the serious impacts of climate change on freshwater ecosystems, highlighting the need to protect and restore them to enhance adaptation and build resilient societies, economies and ecosystems.
Championed by the governments of Colombia, the Democratic Republic of Congo, Ecuador, Gabon, Mexico and Zambia, the Freshwater Challenge calls on all governments to commit to clear targets in their updated National Biodiversity Strategies and Action Plans, National Determined Contributions and National Implementation Plan for the SDGs to urgently restore healthy freshwater ecosystems.
Susana Muhamad, Minister of Environment and Sustainable Development, Colombia: said"This initiative is in line with the priorities of the National Development Plan 2022-2026, which will allow the country to strengthen Territorial Planning around Water by protecting all water systems from a perspective of water as a common resource and fundamental right. This implies the participation of communities to resolve socio-environmental conflicts, respecting cultural diversity and guaranteeing the conservation of biodiversity".
The Freshwater Challenge is a country-driven initiative with an inclusive, collaborative approach to implementation, where governments and their partners will co-create freshwater solutions with indigenous people, local communities, and other stakeholders.
Building on the Global Biodiversity Framework agreed in Montreal in December 2022, which included the restoration of 30% of the world's degraded 'inland waters', the Challenge will contribute to the UN Decade on Ecosystem Restoration. The UN Decade is a drive to revive our planet, co-led by the United Nations Environment Programme (UNEP) and the UN Food and Agriculture Organization (FAO).
Inger Andersen, UNEP Executive Director said, "Healthy rivers, lakes and wetlands underpin our societies and economies, yet they are routinely undervalued and overlooked. That is what makes the commitment by the governments of Colombia, DR Congo, Ecuador, Gabon, Mexico and Zambia so commendable. While countries have pledged to restore one billion hectares of land, the Freshwater Challenge is a critical first step in bringing a much-needed focus on freshwater ecosystems."
Stuart Orr, Freshwater Lead at WWF International said, "The clearest sign of the damage we have done – and are still doing – to our rivers, lakes and wetlands is the staggering 83% collapse in freshwater species populations since 1970. The Freshwater Challenge puts the right goals and frameworks in place to turn this around – benefiting not only nature but also people across the world. We need governments and partners to commit to this urgently as part of the Water Action Agenda coming out of this UN conference."
The Freshwater Challenge will focus on providing the evidence needed at country level to effectively design and implement restoration measures, identify priority areas for restoration, update relevant national strategies and plans, and mobilise resources and set up financial mechanisms to implement the targets.
Championed by the coalition of countries, the Freshwater Challenge is supported by the UN Decade on Ecosystem Restoration, the Secretariat of the Convention on Wetlands, WWF, IUCN, The Nature Conservancy, Wetlands International and ABinBev.
Clouds in the sky provide new clues to predicting climate change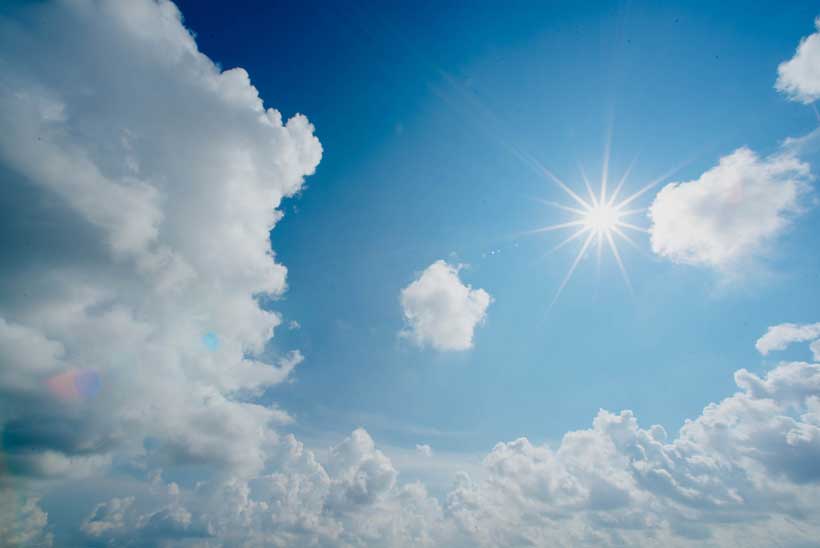 While barely being given a second thought by most people, the masses of condensed water vapour floating in the atmosphere play a big role in global warming.
By MICHAEL ALLEN
Predicting how much Earth's climate will warm is vital to helping humankind prepare for the future. That in turn requires tackling a prime source of uncertainty in forecasting global warming: clouds.
Some clouds contribute to cooling by reflecting part of the Sun's energy back into space. Others contribute to warming by acting like a blanket and trapping some of the energy of Earth's surface, amplifying the greenhouse effect.
Puzzle pieces
'Clouds interact very strongly with climate,' said Dr Sandrine Bony, a climatologist and director of research at the French National Centre for Scientific Research (CNRS) in Paris.
They influence the structure of the atmosphere, impacting everything from temperature and humidity to atmospheric circulations.
And in turn the climate influences where and what types of clouds form, according to Bony, a lead author of the Nobel Peace Prize-winning assessment report in 2007 by the United Nations Intergovernmental Panel on Climate Change.
So many processes and feedback loops can affect climate change that it's helpful to break down the issue into smaller parts.
'Every time we manage to better understand one of the pieces, we decrease the uncertainty of the whole problem,' said Bony, who coordinated the EU-funded EUREC4A project that ended last year.
A number of years ago, Bony and her colleagues discovered that small, fluffy clouds common in trade wind regions cause some of the largest levels of uncertainty in climate models. These clouds are known as trade cumulus.
While trade cumulus clouds are small and relatively unspectacular, they are numerous and very widely found in the tropics, according to Bony. Because there are so many of these clouds, what happens to them potentially has a huge impact on climate.
EUREC4A used drones, aircraft and satellites to observe trade cumulus clouds and their interactions with the atmosphere over the western Atlantic Ocean, near Barbados.
Many models assume that the structure and number of these clouds will change significantly as the global temperature warms, leading to possible feedback loops that amplify or dampen climate change. The models that project a strong reduction in such clouds as temperatures rise tend to predict a higher degree of global warming.
Good news
But Bony and her colleagues discovered that trade cumulus clouds change much less than expected as the atmosphere warms.
'In a way, it is good news because a process that we thought could be responsible for a large amplification of global warming does not seem to exist,' she said. More importantly, it means that climatologists can now use models that more accurately represent the behaviour of these clouds when predicting the effect of climate change.
Reducing this element of uncertainty in forecasts of the global extent of warming will make predictions of local impacts such as heatwaves in Europe more precise, according to Bony.
'The increase in the frequency of heatwaves very much depends on the magnitude of global warming,' she said. 'And the magnitude of global warming depends very much on the response of clouds.'
Water and ice
Meanwhile, Professor Trude Storelvmo, an atmospheric scientist at the University of Oslo in Norway, has been exploring the processes inside a different type of cloud – mixed-phased clouds – to help improve climate models.
She is fascinated by how processes in clouds that occur on a tiny, micrometre scale can have such a big influence on global-scale atmospheric and climate processes.
Mixed-phase clouds contain both liquid water and ice and are responsible for the majority of rainfall across the globe. In recent years, it has become clear that they also play an important role in climate change.
Storelvmo coordinated the EU-funded MC2 project, which ran for five years until last month and unearthed new details about how mixed-phase clouds react to higher temperatures. The results highlight the urgency of transitioning to a low-carbon society.
The more liquid water that mixed-phased clouds contain, the more reflective they are. And by reflecting more radiation from the sun away from the Earth, they cool the atmosphere.
'As the atmosphere warms, these clouds tend to shift away from ice and towards liquid,' said Storelvmo. 'What happens then is the clouds also become more reflective and they have a stronger cooling effect.'
Rude awakening
But some years ago, Storelvmo and colleagues discovered that most global climate models overestimate this effect. MC2 flew balloons into mixed-phase clouds and used remote sensing data from satellites to probe their structure and composition.
The researchers discovered that current climate models tend to make the mix of water and ice in mixed-phase clouds more uniform and less complex than in real clouds, leading to overestimations of the amount of ice in the clouds.
Because these model clouds have more ice to lose, when simulations warm them the shift in reflectiveness is greater than in real clouds, according to Storelvmo. This means the models overestimate the dampening effect that mixed-phase clouds have on climate change.
When the team plugged the more realistic cloud data into climate models and subjected it to simulated warming, they made another important finding: the increase in the reflectiveness of mixed-phased clouds weakens with warming.
While with moderate warming the dampening effect on higher temperatures is quite strong, this is no longer the case as warming intensifies.
There comes a point when the ice in the cloud has all melted and the cooling effect weakens – and then completely vanishes. Exactly when this starts to happen is a question for future research.
But, according to Storelvmo, this reinforces the need for urgent reductions in greenhouse-gas emissions.
'Our findings suggest that if we just let greenhouse-gas emissions continue, it won't just be a linear and gradual warming – there could be a rapidly accelerating warming when you get to a certain point,' she said. 'We really need to avoid reaching that point at all costs.'
As new findings on clouds such as these are integrated into models, climate predictions used by policymakers will become more refined.

Research in this article was funded via the EU's European Research Council (ERC). The article was originally published in Horizon, the EU Research and Innovation Magazine.
Kazakhstan Discusses Ways for Achieving Carbon Neutrality and Building Resilience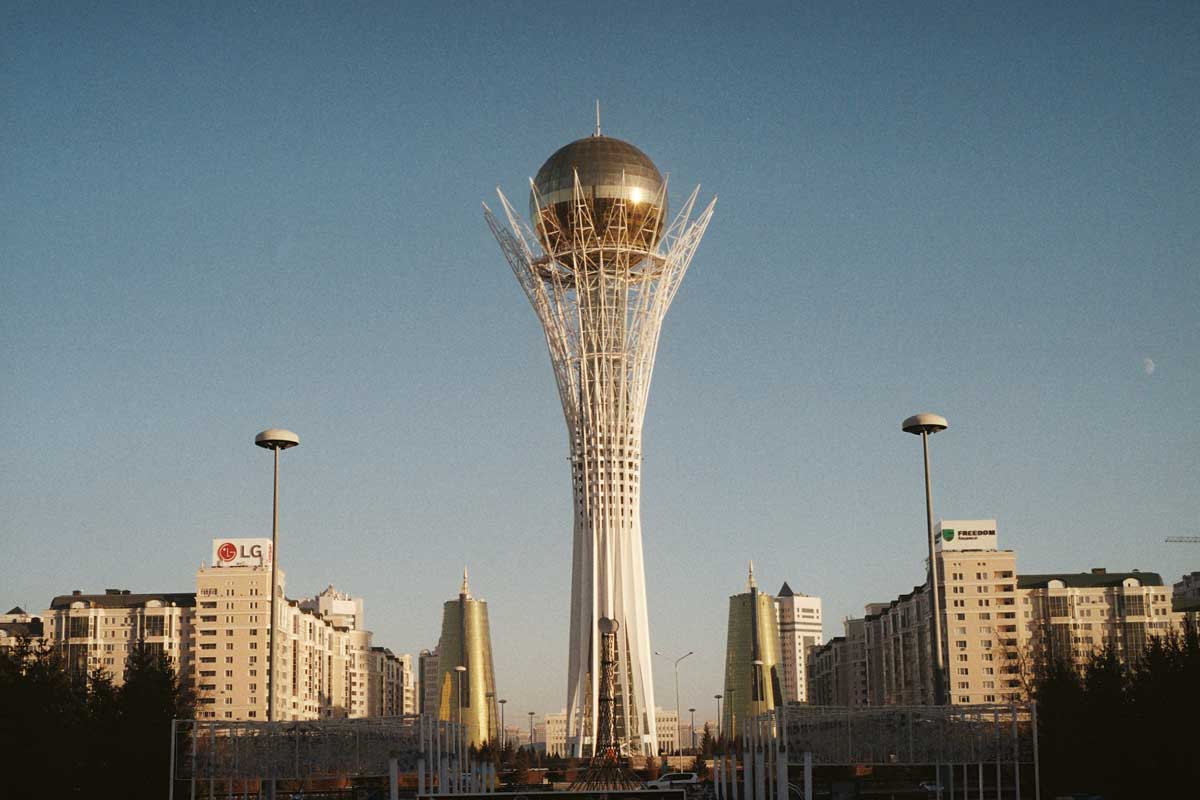 Today the Ministry of Ecology and Natural Resources and the Ministry of National Economy of the Republic of Kazakhstan jointly with the World Bank and Kazakhstan Association "ECOJER" launched a series of policy dialogues to support Kazakhstan in implementing its critical climate and environmental strategies, including the transition to a low-carbon economy, air quality management, and resilience to climate change. The first of the workshop series held today focused on supporting Kazakhstan's transition to carbon neutrality by 2060.
Kazakhstan made a bold leap forward on a newly charted course for the country's development by adopting The Strategy on Achieving Carbon Neutrality by 2060. Approved by the President of the Republic of Kazakhstan on February 2, 2023, the strategy sets ambitious net-zero carbon goals for climate action and identifies key technological transformations needed for the country's decarbonization. To achieve these transformations, the country will require determining and implementing effective and targeted policies and programs across the whole of the country's economy.
"Our goal is to reduce our carbon footprint and use the benefits of sustainable economic growth, improved public health and reduced climate risks. Net investment in low-carbon technologies is estimated at $610 billion. This will certainly lead to the emergence of new and expanding existing markets and niches for domestic manufacturers, and stimulate the creation of high-skilled jobs," said Alibek Kuantyrov, Minister of National Economy of the Republic of Kazakhstan.
Participants of the first policy dialogue discussed a roadmap for the implementation of the government policies, measures, and investments in support of the approved strategy. The event also provided a forum for the experts to share best practices and experience in low-carbon policy implementation in the Czech Republic, Germany, and Poland.
"The recently adopted strategy for Kazakhstan's transition to carbon neutrality attests to the government's resolve to pivot towards a growth model that is driven less by fossil fuels and more by investments in climate-smart industries in water, agriculture, and rangelands management. This broad economic transformation will require an enabling environment centered on policies, investments, and ensuring a just transition for people and communities," says Andrei Mikhnev, World Bank Country Manager for Kazakhstan.
To help Kazakhstan prioritize the most impactful actions that can reduce greenhouse gas emissions and boost climate change adaptation while delivering on broader development goals and carbon-neutral future, the World Bank recently published Kazakhstan Country Climate and Development Report. The report suggests main pathways to support Kazakhstan's low-carbon, resilient transition.
"Reduction of greenhouse emissions is a non-alternative course for Kazakhstan and there is an obvious need for legislative instruments. Today, government agencies need to develop the implementation roadmap, and the industry needs to get clear messages – in which direction they will move in the coming decades and what kind of support from the government they can count on. Such dialogues needed to ensure a balance of interests of state bodies and institutions, to identify business opportunities, and get knowledge of the best world experience, so that we can achieve our goals and improve the environmental situation in the country,"said Lazzat Ramazanova, Chairman of the Council of the Kazakhstan Association "ECOJER".
The policy dialogues series aims to provide a robust platform for multi-stakeholder and multi-sectoral engagement. By bringing together Kazakhstan's government agencies, the private sector, civil society, academia, international development organizations, and the world's leading experts, the dialogues aim to foster collaboration and action to accelerate the implementation of Kazakhstan's carbon neutrality targets as well as low-emission development strategy, international climate action commitments, and adaptation measures. The focus of the series' next policy dialogues scheduled in April and June 2023 will be on air pollution reduction and climate change adaptation in support of Kazakhstan's climate and development goals.