Interest in Russian culture and history easily brings people of all ages and nationalities together
They say that song is the soul of the nation, but is it possible to hear the soul in symphonies, operas and instrumental concerts? Today we will learn how the symbol of Russian classical music unites countries and continents and talk about cultural diplomacy in action with Denis von Meck, founder and president of the Nadezhda von Meck International Charitable Foundation.

– Denis, how did your path to cultural diplomacy begin? What would you like to tell representatives of other cultures and mentalities about?

– So far, I am just at the very beginning of the journey, but consider it to be really promising and extensive. This is my first project in the field of cultural diplomacy which includes three main areas at the moment. One of them is the popularization of the work of Pyotr Ilyich Tchaikovsky in different countries of the world, carried out with the help of his music lovers. Moreover, I publish books, record videos and podcasts about the lives and good deeds of people who created the history of our country. And finally, I hope that in 10 years there will be not 50 as it is now, but 500 musical educational institutions named after P.I. Tchaikovsky in the world, united in a dedicated association. Students of such schools, colleges and universities could not only become seriously interested in the personality of our great compatriot, but also make a contribution to their future career by learning to perform his works professionally and with greater love.

-Pythagoras once said: "To understand a nation, learn its language." Do you think it is possible to understand a nation by performing or by listening to its music?

– German poet Heinrich Heine asserted: "Where words leave off, music begins." And Pyotr Ilyich said: "Where words are powerless, a more eloquent language appears with all its force – music". No doubt that such knowledge is possible, and the work of Tchaikovsky is definitely the best confirmation. It was he who created "Russian versions" of many musical forms, although our compatriots including Anton Rubinstein had composed piano concertos before. And yet, Sergey Taneyev (composer, director of the Moscow Conservatory) stated that the first truly Russian concerto belonged to Pyotr Ilyich. Besides, Tchaikovsky said a new word in sacred music, discussing the differences between Roman and Byzantine traditions with Taneyev. And can you not hear folkloric melodies in his music which make it so Russian? Just remember the melody of the folk song "There stood a birch tree in the field" in Symphony No. 4 in F minor.

– Which international projects dedicated to Russian history and culture are currently led by your charitable foundation?

– I am developing friendly relations with the Tchaikovsky Society (Tschaikowsky-Gesellschaft) in Germany – perhaps the most authoritative foreign organization of the kind in the world. The association of European musicians, musicologists and music lovers has already celebrated its 25th anniversary and hopefully a similar organization will appear on the other side of the planet – in Japan. So far, my main hopes are connected with the Asia-Pacific region and Latin America, although until restrictions are canceled and borders are opened many things can only be assumed and not planned.

– So, there are many admirers of Russian classical music in exotic Latin American countries?

– I would not say there are many of them, but I was just lucky to begin a cooperation with a lady from Argentina who is in love not only with the work of Pyotr Ilyich Tchaikovsky, but also with the personality of Nadezhda Filaretovna von Meck. Love works wonders and probably it helped my acquaintance to open a local agency named after von Meck which supports people of art at the beginning of their careers. We are also planning to publish a book about Tchaikovsky in Spanish this year and I am sincerely grateful to a talented translator from Spain for her contribution to this project.
– It would be interesting to know what attracts foreign audiences most of all.

– I think the audience is mostly attracted via music. The phenomenon of Tchaikovsky as a composer is that his compositions are more popular now than 150 years ago. Modern technologies allow us to find music for any taste on the Internet and yet interest in the work of Pyotr Ilyich is growing from year to year all over the world. Probably, genuine art is stronger than cultural differences, fashion and even time.

– Do schoolchildren and students participate in your events? If so, how did you manage to capture them and attract their interest?

– It is important to come to love your homeland as a child. I have experience of speaking not only in front of young people, but also elementary school children, who are curious to learn about life in the 19th and early 20th centuries as well as about the good deeds of people of that time, which are still honored by their descendants. In the future I am planning to publish dedicated books and coloring pages for children of all ages. Hopefully the educational institutions we discussed before will bring up not only first-class musicians, but also kind and caring people.

– What is the easiest way to talk about one's native culture in our digital age? Which information portals turn out to be most popular abroad?

– In fact, we all differ in channels of perception. Some like to read, others – to listen, and some – to watch. It is important for me that as many people as possible can learn about Russian history and cultural treasures, so I have mastered all forms of communication with audiences: publishing books, recording webinars and podcasts. In addition, I hope to start making films and digitize published books after a while. As for the foreign public, so far I have published only a paper version of the book "Pyotr Ilyich Tchaikovsky" by Galina Sizko in Chinese and a digital version of "Tchaikovsky's Spiritual Journey" in Japanese, but think this is a good start.

– Do you believe print editions can still compete with electronic books?

– In my opinion, the age of paper books will not be over soon. They have one undeniable advantage – illustrations which can be works of art themselves. Nevertheless, electronic books may "catch up" with print editions and even "get ahead" of them over time as digital images are easy to enlarge and save. Besides, some readers are interested not only in drawings and photos, but also in archival records which are sometimes easier to find in electronic format.

– I guess readers are curious about your immediate plans. Which countries do you expect to cooperate with in the near future?

– So far, the Asia-Pacific region and Latin America remain my main centers of attraction. Now when the Tchaikovsky and von Meck Association is already established in Japan (http://1220letters.com), I plan to move toward cooperation with China, Korea and other Asian countries. Probably it is better to publish literature in state languages first and then start developing communities of musicians and music lovers, organizing festivals and concerts. Maybe it will be even easier to work with Latin Americans as the cultural barrier between us is not so high. Moreover, for many residents of Spanish-speaking countries religion is not just a set of strict rules or rituals, but a foundation of their life and worldview. It is for them that I plan to publish Galina Sizko's book " Tchaikovsky's Spiritual Journey " in Spanish and hopefully it is going to be a success. It is a different matter that only experts in confessional differences can tell modern Catholics about the spiritual quests of an Orthodox person from the 19th century. Most likely, translation and adaptation of the book will be performed by a big team, but no doubt this work is worth it.

– Any path teaches and changes us in its own way. What did you discover personally for yourself while presenting your native culture to a foreign audience?

– I don't have lots of experience working with foreigners so far, but there is one thing that really surprises and inspires me. Despite the complex international situation, interest in Russian culture and history easily brings people of all ages, professions and nationalities together. Once I was impressed in a nice way by a Japanese national who suggested to name a local community of Tchaikovsky's music admirers the "Japan-Russian Association named after Tchaikovsky and von Meck." I considered this just a courtesy typical for the Land of the Rising Sun and deliberately used the name "Tchaikovsky Association" four times, but the patient Japanese kept insisting on the first option. Later I asked why he was so attracted to the name von Meck and heard approximately the following: "If our compatriots learn about such a wonderful example of patronage and selfless moral support, it will be an honor for them to join this association."  So, you can see that one can make truly remarkable discoveries even at the very beginning of a long journey!

– Denis, thank you for today's conversation. I sincerely wish great success to your International Charitable Foundation and hope that, thanks to the efforts of caring people and Tchaikovsky's timeless music, cultural "bridges" between people and continents will become even stronger. 
Relevance of the Soft Power in Modern World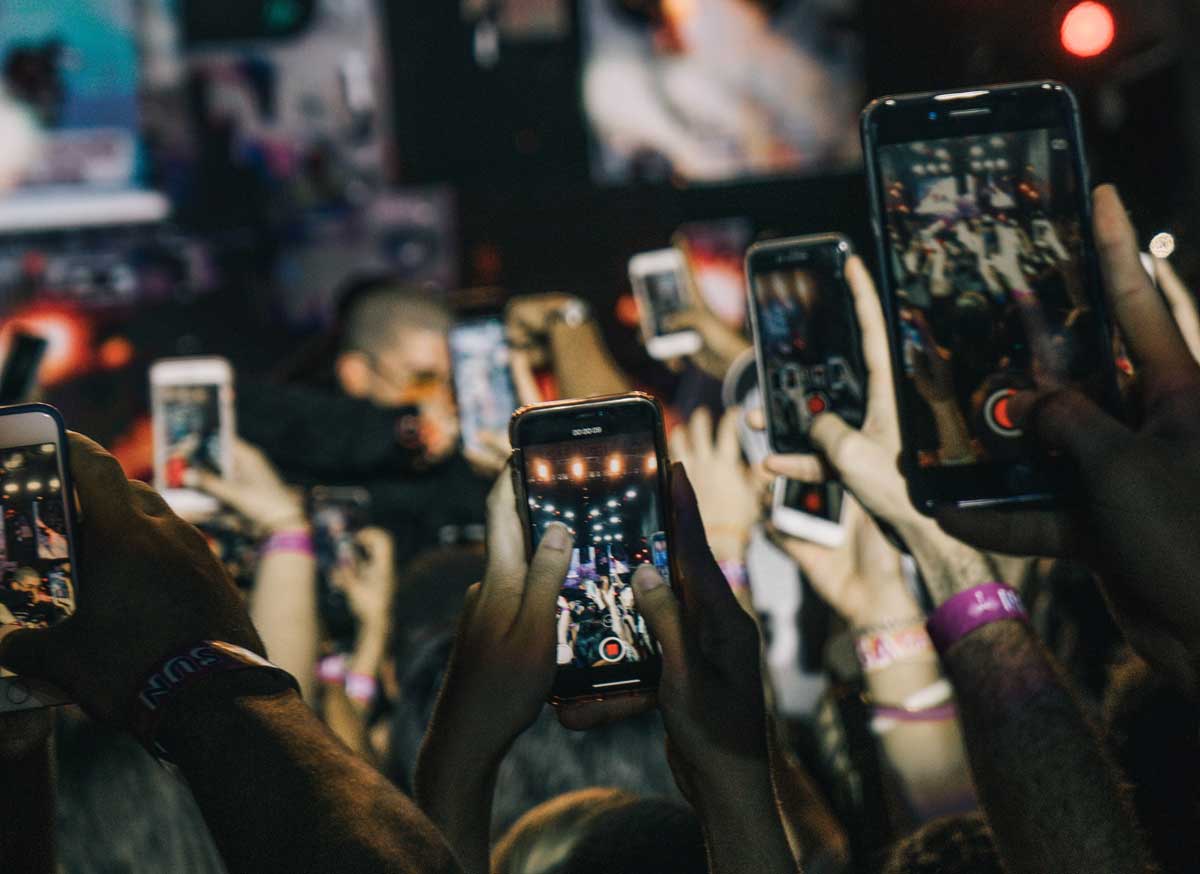 In modern days, the relevance of Soft Power has increased manifolds. At times, the COIVD-19 has hooked the whole human race; this concept has further come into the limelight. The term, Soft Power was coined by the American Scientist Joseph Nye. Soft Power is the ability of a country to get what it wants through attraction rather than coercion. By tapping the tool of Soft Power, a country can earn respect and elevate its global position. Hard Power cannot be exercised exceeding a territory, and if any country follows this suit, its image is tarnished globally. However, it is Soft Power that can boost the perception and create a niche of a nation. Soft Power is regarded as the essential factor of the overall strength of a country. It can increase the adhesion and the determination of the people in a realm to shape the foreign relations of any nation. Nye held that the Soft Power arsenal would include culture, political values, and foreign policy.
After the Cold War, many nations pumped billions of dollars into Soft Power initiatives, and the US mastered this concept. The US has sailed on the waters of Soft Power by harnessing the tool of media, politics, and economic aid. The US boasts globally recognized brands and companies, Hollywood, and its quest for democratic evangelization. Through movies, the US has disseminated its culture worldwide. American movies are viewed by a massive audience worldwide. The promotion of the US culture through films is a phenomenon (culture imperialism) where the US subtly wants to dominate the world by spreading its culture. Through Hollywood films, the US has an aspiration to influence the world by using Soft Power tools. Hollywood is considered as the pioneer of fashion, and people across the globe imitate and adopt things from Hollywood to their daily life. Such cultural export lure foreign nations to fantasize about the US as a pillar of Soft Power. Educational exchange programs, earthquake relief in Japan and Haiti, famine relief in Africa stand as the best example of the US initiatives of Soft Power. Now, the American political and cultural appeal is so extensive that the majority of international institutions reflect US interests. The US, however, witnessed a drop from 1st place to 6th on the Global Soft Power Index. This wane can be attributed to the attack on the US Capitol Hill sparked by former US President Donald Trump. In addition, his dubious decisions also hold responsibilities that curtailed the US soft power image, that is, particularly the US withdrawal from the Paris Climate Agreement.
Beijing is leaving no stone unturned to ace this area. China, rich in culture and traditional philosophy, boasts abundant sources of Soft Power. China is contemplating and exploring an innovative strategy in its rise in international politics. There have been notable elements in the Chinese diplomatic practice, including softer rhetoric, promotion of its culture abroad, economic diplomacy, and image building. Beijing, amid an ongoing pandemic, has extended vaccine help to 80 countries. Such initiative taken by China has elevated its worth globally during difficult times of the pandemic. According to the Global Soft Power index 2021, China stands in the 8th slot. China is an old civilization with a rich culture. China has stressed culture as a crucial source of Soft Power. In a bid to enhance its cultural dominance, Beijing has built many Confucius Institutes overseas. However, this has not been whole-heartedly embraced by the Chinese neighbors due to territorial disputes on the South China Sea. Moreover, International Order, dominated by the West, is wary of Beijing. China's authoritarian political system is not welcomed in Western democracies. Therefore, China finds it hard to generate Soft Power in democracies. In recent times, Beijing has witnessed tremendous extension in its economy; thus, it focuses on harnessing economic tools to advance its Soft Power. Consequently, Beijing has driven its focus on geoeconomics to accelerate its Soft Power.
Unfortunately, Pakistan, in this sphere, finds itself in a very infirm position -securing 63rd position in the Global Soft Power Index. In comparison with Pakistan, India boasts a lot of Soft Power by achieving the 36th position in the Global Soft Power Index. Its movies, yoga, and classical and popular dance and music have uplifted the Indian soft image. In the promotion of the Indian Soft Power Image, Bollywood plays a leading role and it stretches beyond India. Bollywood has been projected as a great Soft Power tool for India. Bollywood stars are admired globally. For instance, Shahrukh Khan, known as Baadshah of Bollywood, has a fan following across the world. Through its Cinema, India has attracted the attention of the world. Indian movies have recognition in the world and helped India earn billions of dollars. However, the Modi government has curtailed the freedom of Bollywood. Filmmakers claim that their movies are victim of censorship. Moreover, the anti-Muslim narrative has triggered in India, which has tarnished the Indian image of secular country and eventually splashing the Indian Soft image. Protests of farmers, revocation of article 370 in Kashmir, and the controversial Citizen Amendment Act (CAA) have degraded the Indian Soft Power.
Pakistan is not in the tier of the countries acing the Soft Power notion. In Pakistan, expressions of Soft Power, like spiritualism, tourism, cinema, literature, cricket, and handicrafts, are untapped. Pakistan is on the list of those countries having immense tourism potential and its culture is its strength. Unfortunately, no concrete steps are taken to promote the Pakistani culture and tourism. The Pakistani movies are stuck in advancing Pakistan's narrative worldwide due to lack of the interest of successive governments in this sphere. In addition, these movies lack suitable content, that's why people prefer watching Bollywood or Hollywood movies. It is the job of the government to harness the expressions of Soft Power. Through movies and soap operas, we can disseminate our culture, push our narrative, and promote our tourism. Government-sponsored campaigns on electronic media can help greatly in this sphere. Apart from the role of government, this necessitates the involvement of all stakeholders, including artists, entrepreneurs, academics, policymakers, and civil society.
Planetary Drought of Leadership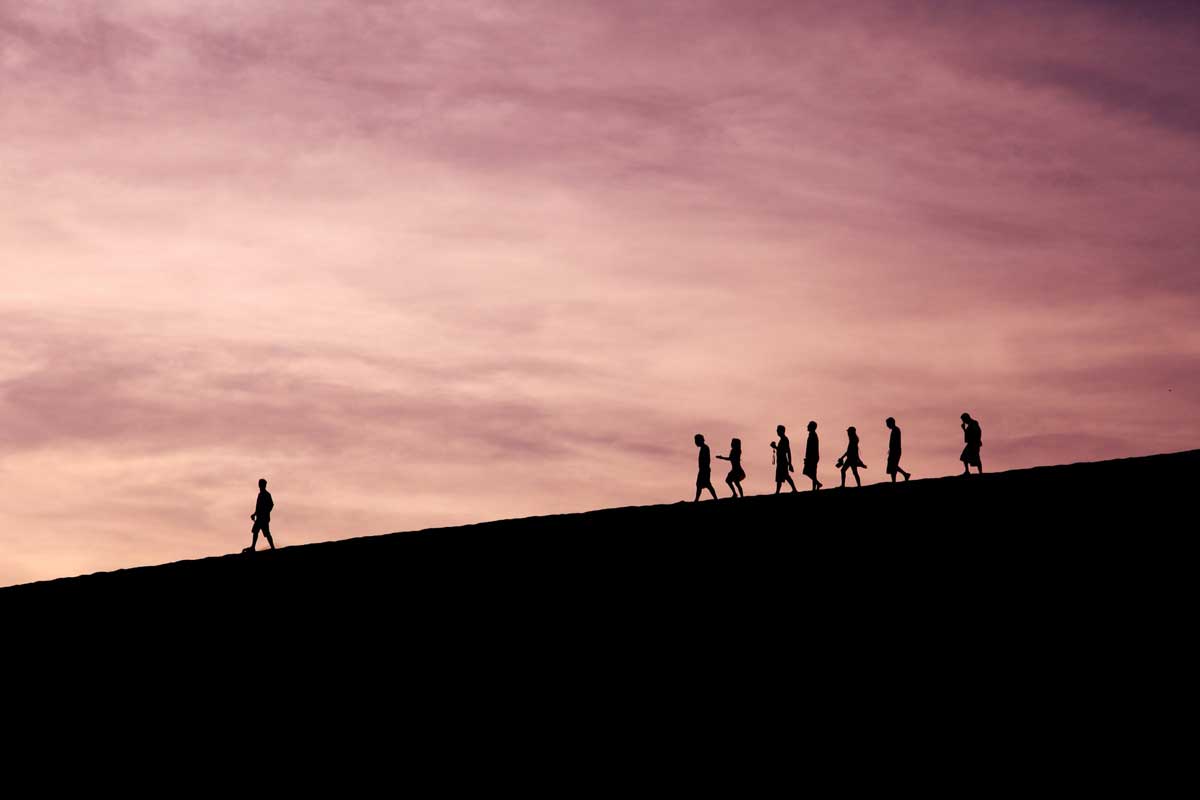 The Tokyo Olympic Games, just concluded, were a spectacular success and grateful thanks are owed to our Japanese hosts to make this event so, at a time when we were in the middle of a global pandemic. There were many doubts expressed beforehand by many people over the Games going ahead during the pandemic, but the precautionary measures put in place were well handled and not obtrusive.
For anyone who had the opportunity to watch the Games via TV they must have been struck by the wonderful sportsmanship and friendship shown by the competitors of all nations taking part, whatever race and ethnicity. It prompted me to think and ask why the countries of the world cannot exercise some of the same degree of friendship when dealing with one another rather than push forward with agendas that are antagonistic. The world holds a number of dysfunctional states as well as oppressive dictatorships where the resident population is subjected to mental as well as physical torture. Belarus is a typical example, where the leader of the country stole the election to give himself yet another term, and quashes any dissent, with some paying the ultimate price. He has the arrogance to divert a commercial flight so that he can arrest someone who opposes him and then beats him up, before parading him in front of the cameras to say an apology, which everyone can see was forced out of him.
The Middle East is a complex problem and has been for centuries, the home of some of the oldest civilisations and the divergent monotheistic religions, which add a complicating factor. It surprisingly has been relatively quiet for the last period. Until the next flare up.
Myanmar has also been quiet, or so it seems. The military patrols across the country, particularly in states that offer some resistance and tough guerrilla opposition. The military behave badly, continuing the practice of killing, rape and pillage if not total destruction of small communities which cannot offer any resistance. Corruption is thriving. The military government have 'promised' fresh elections next February, 6 months hence, but it is most unlikely that these will be 'fair and free'. The troubled conditions will continue. It will be an issue of continuing concern for ASEAN and more widely. A recent visit for a documentary had to be carried out illegally in case the military had discovered that the local people had been welcoming and helpful. The repercussions would have been appalling.
The latest situation that has arisen is the Afghanistan blitz takeover by the Taliban, a medieval group promoting the fundamental sharia doctrine, which is out of date and treats women as 'non-persons'. They have also harboured terrorists, one group pulling off the infamous 2001, 9/11 strike on the NY Twin Towers, which awakened the US to take strong retaliatory action in Afghanistan, and forcing the Taliban out for 20 years. Their 5-year, 1996-2001, rule of Afghanistan was brought to a close after the NY happening, when the US with Allied forces took charge and ousted them.
But now the Taliban are back following a direct meeting with the then president Trump in 2017, no Afghan government present, and they saw him coming! Shades of North Korea. He said he would withdraw completely without proper assurances, leaving the country's development less than half finished. President Joseph Biden completed the task of withdrawal, somewhat hasty, upsetting nearly all Americans in the process. The British were caught flat-footed and there is considerable anger expressed by MPs, not least because they realise that they no longer have the ability to resolve such issues themselves. They feel embarrassed and rightly so.
As one of the Afghan luminaries and most quoted intellectuals, prof. Djawed Sangdel, reminds us: "Afghanistan is a graveyard of empires. Even Alexander the Macedonian realised – 2,300 years ago – 'it is easy to enter the country, but lethal when exiting it'. This especially if you do not respect domestic realities." Indeed, the situation on the ground is chaotic.
The leader, Ashraf Ghani, of the weak 'legal' government has fled, not without rumours about bags full of cash, and that is one reason that the country has not progressed as well as it should, endemic corruption. Women, quite rightly, are fearful, as to what lies in store, as the Taliban's record on treatment of them is brutal. They have promised to give emancipation within sharia law – which in their case was the combination of twisted and oversimplified Islamic teachings with the tribal nomadic pre-Islamic culture of the central Asian hights.
Looking at the country as a whole, one worries about its future; the Taliban have no track record of governing a country, particularly not one as complex as Afghanistan. They would have to greatly modify their approach to life, separate religion from state (affairs). However, there are credible doubts; once more the Northern Alliance will get together and the country will lapse into civil war. Will the Chinese see an opportunity and risk what others have failed to do? My heart goes out to the people of Afghanistan.
In reviewing the past few decades, it would seem that western led democracies, when they have engaged with a country, which is in trouble, have only entered it without full humanitarian understanding of the problems and not sought a proper sustainable solution. Inevitably it takes longer than one thinks, and there are not strong enough safeguards put in to avoid financial losses to development projects, sometimes major.
The UN has a major part to play, but one must ask if today's remit is fit for purpose, or should they be reviewed, and the countries that make up the UN should look at and ask themselves if they are fair in what they give and expect, not just monetarily.
From Proxy Wars to Proxy Diplomacy
The beginning of August was marked by two events that, in the absence of their fundamental significance for the global agenda, are essential for understanding what international politics may look like in the future. First, there was a de facto rupture of relations between China and the small Baltic state of Lithuania after the authorities of the latter made a decision to de facto recognise the sovereignty of Taiwan, which Beijing considers part of the People's Republic of China. Second, this is the first anniversary of the stormy internal political events in Belarus that followed presidential elections which were not recognised by the United States or the European Union and caused discontent among a significant part of Belarusian society.

In the first case, we see how the behaviour of a formally independent state is completely subordinate to the decisions of one of the great powers. Protection by the United States is the most important national interest of Lithuania, since Lithuania itself cannot ensure its own survival due to its lack of potential. In essence, China is now dealing with the implementation of one of the tactical tasks within the framework of the US survival strategy, although formally we are talking about the decision of a sovereign member of the international community. In the case of Belarus, the survival of the state in August – September 2020 was also provided by the full support from Russia, for which the collapse of the Belarusian statehood would mean the emergence of a security threat. At the same time, unlike Lithuania, we cannot say that even now that all decisions made by Minsk correlate with the development of the situation that is optimal for Moscow.

At the same time, Lithuania and Belarus are themselves in a state of acute conflict. It began exactly a year ago, when Lithuania's authorities decided to start an active struggle against their neighbour. During the course of this struggle, Lithuania acted as a proxy for the United States and the leading states of Europe, while Belarus, in turn, is only marginally controlled by Russia, at least from the point of view of most knowledgeable Russian observers. But the survival of this country is in Russia's national interest.

As we can see, in this case, the great powers – Russia, China and the United States – are not interacting directly, but with those who by themselves cannot bear full responsibility for their actions. This raises the question of how, in modern conditions, great powers should act and can, in principle, build relationships with partners who have UN-recognised sovereignty, but do not have the ability to pursue their own foreign policy? This question seems important because the choice of diplomatic or power instruments depends on the answer.

From the Russian point of view, this is especially relevant, since it is surrounded by such neighbours, just like the United States is surrounded by oceans.

Moreover, in recent years, it did not express the desire to regain full control over its neighbours in order to conduct a dialogue with its peers directly, as was the case in the late 19th and early 20th centuries, when the borders of the most important powers of Eurasia were actually aligned.

The emergence of the dialogue problem with countries that do not have the capacity to engage in fully responsible behaviour has become one of the results of international politics in the 20th century. Over the past 100 years, the international system has been filled with a huge number of states that are unable to ensure their survival independently. This process was launched after the First World War, when the victorious powers were interested in creating a significant number of small countries that were absolutely dependent on them. In place of the destroyed Austro-Hungarian, German and Ottoman empires, a large group of state entities arose in Eastern Europe.

None of them could play even an insignificant role during the next big war, in 1939-1945. Even Poland, the largest in terms of population, was vanquished in a manner of weeks and later reborn thanks to the victorious Soviet army. The others may have been more or less successful in developing their own economic base during the 1918-1939 "truce", but their ability to ensure sovereignty with respect to national defence was immediately disproved. All these countries, except Finland, either fell under the pressure of internal circumstances, or were defeated because they acted as potential or active satellites of the opposing sides.

However, after the end of World War II, the "parade of sovereignties" continued on a global scale. Moreover, after 1945, the great powers acquired exceptional resources to manage international affairs – a colossal power gap that arose as a result of the creation of large arsenals of nuclear weapons. During the 1950-1970 period, the main engine of sovereignty was the desire of the two great powers – the USSR and the United States – to create a network of their own client states on the basis of the European colonial empires, unable to ensure their survival without the help of Washington or Moscow. In fact, the process which took place mirrored what had happened 25 years beforehand in Eastern Europe, only the other empires were divided – the British and French colonies.

Sometime later, albeit on a smaller scale, China also joined this movement. Before that point, Beijing's funds had been limited enough that it could reliably promote a strategy of "national self-determination" to protect its own interests. China, in fact, found itself lagging behind in this race, and now it can only think about how client states of Russia or the United States can be so insecure about their future that they will transfer external governance into the hands of Beijing. So far, we have not seen convincing examples of such behaviour.

Moreover, after the collapse of their own colonial empires, Britain and France were able to regain control over the foreign policy of some of the entities that arose from their ruins. Now this control is carried out directly in very rare cases and mainly occurs through institutional mechanisms of interaction, with the European Union or other organisations of the community of market democracies.

As a result of the end of the Cold War, a significant number of countries in need of external support for their survival arose not only in Eastern Europe, but also within the territory of the former USSR. Some of the newly independent states have shown compelling evidence of a movement towards more effective sovereignty. The collapse of the USSR, as well as the collapse of the colonial system in previous decades, led to Russia and China being surrounded by a number of neighbours with whom they can build relatively equal relations in the same way that the United States can deal practically on equal terms with Great Britain, Germany or France.

However,a a significant number of these neighbours simply lack the human and geopolitical resources. As a result, both great powers must now move towards the formation of a special foreign policy with a whole group of countries, which would take into account the peculiarities of their situation. But they are not the only ones. The United States and the leading EU countries also form specific policies towards those who entrust their survival to Russia or China, taking into account what role Moscow or Beijing play in their fate. It is the conflict between the United States and Russia that determines the actions Washington or Berlin takes in relation to, for example, Armenia or Belarus, and not the actual bilateral relations.

Russia also cannot proceed from the assumption that fully ordinary bilateral diplomacy exists in relations with Lithuania or Romania. An opposite example is Russia's policy towards Pakistan, Kazakhstan or Uzbekistan – countries that have the resources necessary for independent survival and responsible foreign policy. China has tried to build traditional relations with the countries of Eastern Europe, but now these efforts are facing noticeable difficulties.

It is very likely that as international politics return to a dynamic balance of power, the leading powers will strive to ensure that their bilateral relations are limited to the circle of those who really have the ability to be responsible in their behaviour. With regard to the rest, one can expect a gradual transformation of the usual diplomatic practice towards a special model that differs in its quality and content. What this new content will be is now no longer a speculative, but a practical task. This new type of relationship can become a kind of proxy diplomacy, which in any case is better than the proxy war that is familiar to all of us.
From our partner RIAC