Young People Have More Faith in Algorithms than Politicians
To mark International Youth Day, the World Economic Forum's Global Shapers Community launched the world's most geographically diverse Youth-Driven Recovery Plan.
The plan calls for stricter environmental policies, financial safeguards, increased access to technology and investment in programmes to support more young people getting into politics. These ideas from future global leaders are poised to become the "next normal".
Young people ran surveys and workshops in 150 cities and over 180 countries. These dialogues engaged more than 2 million people and generated 40 policy recommendations to end intergenerational inequity.
"The idea that we need to rebuild differently after COVID-19 is widely shared. We need a society, economy and international community designed to care for all people, especially youth, who are the most important and most affected part of our global future. They are also the people who have the most innovative ideas and energy to shape a better world," said Wadia Ait Hamza, Head of the Global Shapers Community.
Plan highlights
In line with the UN IPCC Report, young people want to see a halt on all new coal, oil and gas exploration and development to limit global warming to the 1.5°C limit set out in the Paris Agreement. They call on financial institutions to avoid bankrolling or underwriting companies that seek to start new fossil-fuel exploration and development, and on firms to actively replace corporate board directors who are unwilling to wind down fossil fuels or transition to green energy sources.
They are extremely worried about their financial future.They want to see a global wealth tax on assets worth more than $50 million to safeguard social safety nets and avoid austerity measures that disproportionately burden youth and the working poor. Almost half of the young people surveyed said they feel inadequately skilled and close to a quarter said they would risk falling into debt if faced with an unexpected medical expense.
Young people champion an open internet but are concerned about misuse.Half of the world's population still lacks access to the web and many contend with internet blackouts. A $2 trillion digital access plan is recommended to close the gap, especially in a socially distancing world that increasingly relies on virtual interactions.
Young people believe we have a serious crisis in politics.They believe that the fractures that have come to bear in society are manifestations of an underlying political problem.Concerns about corruption and stale political leadership have become urgent priorities for young people if they are to keep faith in the political system. The survey found that young people would be more likely to trust a system run by artificial intelligence than humans. To fix the problem, they are calling for greater investment in programmes that help young progressive voices join government and become influential policy-makers.
The Davos Lab Survey shows that physical safety ranks as the greatest safety concern among young people, a potential function of the increased use of surveillance technology and militarized policing against activists and people of colour.
To turn these recommendations into realities, dialogues were run by participants on what youth activism could look like. They created principles to guide their actions and activism for a more inclusive post-pandemic future. The culmination of these dialogues is presented in a Millennial Manifesto.
The Millennial Manifesto is the world's first attempt at redefining the parameters and efficacy of youth activism in a post-COVID world marked by greater examples of systemic inequalities. "As uprooting systemic problems are particularly difficult for young people wrestling with challenges related to experience and credibility, this Millennial Manifesto acts as a guide providing timeless principles to sharpen their activism," Wadia AitHamza said. It can be read here in the report.
More about the Global Shapers and the report methodology
The Youth Recovery Plan is an initiative of the World Economic Forum Global Shapers Community, a network created to ensure that the next generation – people between the ages of 20 and 30 – are empowered to help shape our common future. They are active in more than 450 cities in 150 countries world, and together they implement local and global projects to improve the state of the world.
The Global Shapers Community organized virtual dialogues and surveys around the world following the call to action at the Davos Agenda in January 2021. Local dialogues involved all stakeholders, including private dialogues with undocumented migrants to public forums involving heads of states and public figures.
The report is based on 344 dialogues held in 146 cities and on approximately 19,000 responses to the Davos Lab Survey conducted in 187 countries. The total reach of this work amounts to over 2.3 million people. Through these dialogues and the survey, young people shared their views, ideas and fears, which are summarized as a set of actionable insights and recommendations for key decision-makers.
Action on Trade is Necessary for Businesses to Unlock Net Zero Targets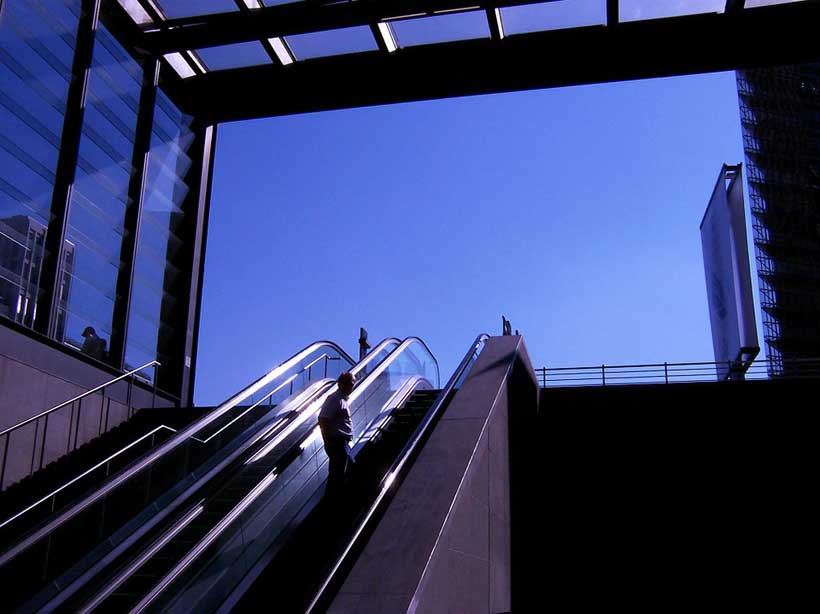 For businesses to reach their emission targets, the global trading system needs to adapt, and businesses are calling for the change.
These are the main findings of the Delivering a Climate Trade Agenda: Industry Insights Report released today by the World Economic Forum, in collaboration with Clifford Chance.
The six-month study is based on research and interviews with global companies, across sectors including transport, energy, manufacturing, and consumer goods. The objective of the research process was to identify necessary changes to the current global trade system and how to better incentivize and accelerate decarbonization. The resulting study outlines eight key actions that, if taken by governments and businesses, could make global trade a better enabler of climate action.
Sean Doherty, Head of International Trade and Investment said: "Traditionally, trade and climate policy-making has happened in separate silos. The urgency of the climate crisis calls for us to break down these silos through public-private cooperation in order to accelerate emissions reductions while achieving prosperity for all. The good news for policy makers is businesses are ready and willing to support this change."
Jessica Gladstone, Partner at Clifford Chance said: "International trade will play a key role in achieving a just transition to a low-carbon sustainable global economy. Businesses stand ready to lead in this transition, but governments can support by ensuring the right legislative and regulatory structures are in place. Our report explores global and domestic policy actions that can create climate-friendly trade that is fair, transparent, and has technology and innovation at its core."
Interviews revealed the following ways for trade to support businesses to decarbonize and grow sustainably:
Tariff reductions on key goods
Addressing non-tariff distortions in parallel
Phasing out fossil fuel subsidies
Building coherence around carbon-based trade policies
Supporting trade in digital and climate-related services
Encouraging climate-smart agriculture
Aligning trade agreements with climate commitments
Facilitating green investment
The chart below provides examples of how the global trading system can through continued dialogue between governments and the private sector put trade to the service of climate action.
The report includes a jointly-authored foreword by the World Trade Organization (WTO) Director General Ngozi Okonjo-Iweala and the United Nations Framework Convention on Climate Change (UNFCCC) Executive Secretary welcoming the insights from business. Major intergovernmental meetings will be held under both organisations in the last quarter of this year.
Business can take steps to encourage alignment of trade rules with climate action. The Forum is today launching a two-year work programme – titled Climate Trade Zero – to support public and private exchange on these issues as part of building a more sustainable trading system.
Many companies also recognized that the transition is taking place at different speeds and levels of intensity across countries and sectors. Interviewees highlighted the importance of providing support and incentives to developing countries, and to supply chain partners in developing countries, to undertake the investments necessary to reduce their emissions.
Appliance standards and labelling is highly effective at reducing energy use
Policies that introduce minimum efficiency performance standards and energy-consumption labelling on appliances and equipment have led to reduced power consumption, lower carbon emissions, and cost savings for consumers, according to analysis published today by the IEA and the 4E Technology Collaboration Programme (4E TCP).

The report's findings are drawn from nearly 400 evaluation studies covering 100 countries, including those with the longest running and strongest appliance policies, such as China, European Union, Japan and the United States.
"The findings from the study are important as they provide evidence that standards and labelling are highly effective policy instruments that bring benefits to consumers as well as lower emissions and lower energy demand," said Brian Motherway, the Head of Energy Efficiency at the IEA.
The study shows the policies have had significant positive impacts:
In countries with long-running policies, appliances are now typically consuming 30% less energy than they would have done otherwise.
In the nine countries/regions for which data were available, such programmes reduced annual electricity consumption by a total of around 1 580 terawatt-hours in 2018 – similar to the total electricity generation of wind and solar energy in those countries.
The programmes that have been operating the longest, such as those in the United States and the European Union, are estimated to deliver annual reductions of around 15% of their current total national electricity consumption. This percentage increases each year as more of the older, less-efficient stock is replaced with equipment that meets new higher efficiency standards.
These energy savings represent a significant financial boon for businesses and householders. In the United States alone, utility customers are now economising USD 60 billion each year, or USD 320 per customer.
Also, the United States, European Union and China together are avoiding annual CO2 emissions of more than 700 million tonnes, equivalent to the total energy-related emissions of Germany.
Well-designed policies encourage product innovation and lead to economies of scale, which reduces the cost of appliances even without accounting for the efficiency gains. For example, in Australia the sticker price of appliances has typically fallen 40% over the last 20 years, while average energy consumption has fallen by a third.
"The message is simple: expanding standards and energy efficiency labelling programmes makes the energy transition challenge easier, more affordable and become a reality," said Jamie Hulan, the Chair of the 4E TCP.
The IEA will continue to collaborate with 4E TCP to enhance and promote the use of such policies. 4E TCP is an international platform for fourteen countries and the European Union to exchange technical and policy information focused on increasing the production and trade in efficient end-use equipment.
Ahead of this November's COP26 Climate Change Conference, the IEA is working with the UK Government via the Super-Efficient Equipment and Appliance Deployment (SEAD) initiative to coordinate and improve international action on product energy efficiency. The United Kingdom is leading the COP26 Product Efficiency Call to Action, which aims to double the efficiency of key global products by 2030, initially focusing on four key energy-consuming products: air conditioners, refrigerators, lighting and industrial motors systems. The IEA is supporting the implementation of this work and helping expand the number of countries ready to make this commitment.
Global economy projected to show fastest growth in 50 years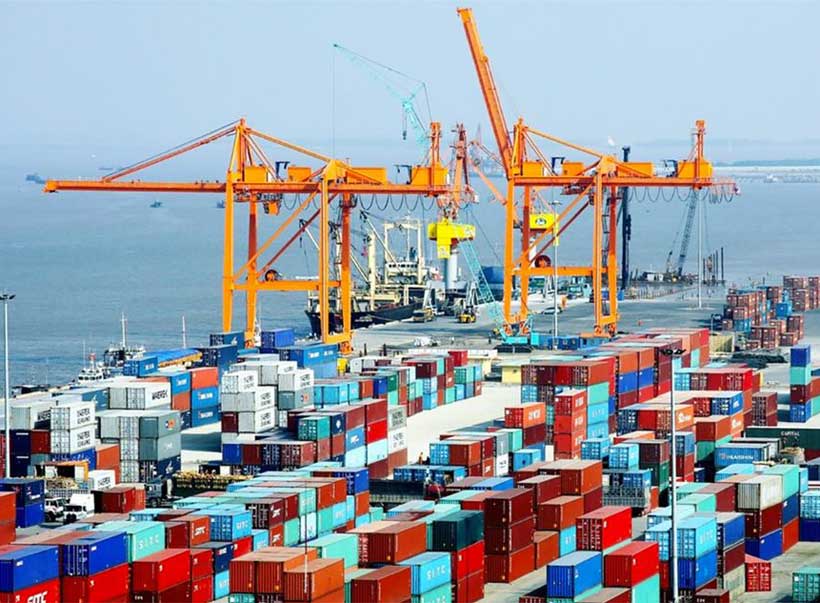 The global economy is expected to bounce back this year with growth of 5.3 per cent, the fastest in nearly five decades, according to the UN Conference on Trade and Development (UNCTAD).
In its new report released on Wednesday, the agency said that the rebound was highly uneven along regional, sectoral and income lines, however.
During 2022, UNCTAD expects global growth to slow to 3.6 per cent, leaving world income levels trailing some 3.7 per cent below the pre-pandemic trend line.
The report also warns that growth deceleration could be bigger than expected, if policymakers lose their nerve or answer what it regards as misguided calls for a return to deregulation and austerity.
Differences in growth
The report says that, while the response saw an end to public spending constraints in many developed countries, international rules and practices have locked developing countries into pre-pandemic responses, and a semi-permanent state of economic stress.
Many countries in the South have been hit much harder than during the global financial crisis. With a heavy debt burden, they also have less room for maneuvering their way out through public spending.
Lack of monetary autonomy and access to vaccines are also holding many developing economies back, widening the gulf with advanced economies and threatening to usher in another "lost decade".
"These widening gaps, both domestic and international, are a reminder that underlying conditions, if left in place, will make resilience and growth luxuries enjoyed by fewer and fewer privileged people," said Rebeca Grynspan, the secretary-general of UNCTAD.
"Without bolder policies that reflect reinvigorated multilateralism, the post-pandemic recovery will lack equity, and fail to meet the challenges of our time."
Lessons of the pandemic
UNCTAD includes several proposals in the report that are drawn from the lessons of the pandemic.
They include concerted debt relief and even cancellation in some cases, a reassessment of fiscal policy, greater policy coordination and strong support for developing countries in vaccine deployment.
Even without significant setbacks, global output will only resume its 2016-19 trend by 2030. But even before COVID-19, the income growth trend was unsatisfactory, says UNCTAD. Average annual global growth in the decade after the global financial crisis was the slowest since 1945.
Despite a decade of massive monetary injections from leading central banks, since the 2008-9 crash, inflation targets have been missed. Even with the current strong recovery in advanced economies, there is no sign of a sustained rise in prices.
After decades of a declining wage share, real wages in advanced countries need to rise well above productivity for a long time before a better balance between wages and profits is achieved again, according to the trade and development body's analysis.
Food prices and global trade
Despite current trends on inflation, UNCTAD believes the rise in food prices could pose a serious threat to vulnerable populations in the South, already financially weakened by the health crisis.
Globally, international trade in goods and services has recovered, after a drop of 5.6 per cent in 2020. The downturn proved less severe than had been anticipated, as trade flows in the latter part of 2020 rebounded almost as strongly as they had fallen earlier.
The report's modelling projections point to real growth of global trade in goods and services of 9.5 per cent in 2021. Still, the consequences of the crisis will continue to weigh on the trade performance in the years ahead.
For director of UNCTAD's globalization and development strategies division, Richard Kozul-Wright, "the pandemic has created an opportunity to rethink the core principles of international economic governance, a chance that was missed after the global financial crisis."
"In less than a year, wide-ranging US policy initiatives in the United States have begun to effect concrete change in the case of infrastructure spending and expanded social protection, financed through more progressive taxation. The next logical step is to take this approach to the multilateral level."
The report highlights a "possibility of a renewal of multilateralism", pointing to the United States support of a new special drawing rights (SDR) allocation, global minimum corporate taxation, and a waiver of vaccine-related intellectual property rights.
UNCTAD warns, though, that these proposals "will need much stronger backing from other advanced economies and the inclusion of developing country voices if the world is to tackle the excesses of hyperglobalization and the deepening environmental crisis in a timely manner."
For the UN agency, the biggest risk for the global economy is that "a rebound in the North will divert attention from long-needed reforms without which developing countries will remain in a weak and vulnerable position."