UN health agency urges support for new COVID-19 origins studies
The World Health Organization (WHO) has urged all countries "to put differences aside" in order to speed up efforts to understand where and how the COVID-19 virus started – including the unproven suggestion that it was manufactured in a laboratory.
The move, announced late on Thursday, comes after a joint report was issued in March by WHO and China into the origins of the coronavirus.
Noting that a review of that report had determined that there was "insufficient scientific evidence to rule any of the hypotheses out" about the origins of the new coronavirus, the UN agency insisted that to address the 'lab hypothesis', it needed access "to all data" in order to prevent global health threats in future.
"WHO calls for all governments to depoliticize the situation and cooperate to accelerate the origins studies, and importantly to work together to develop a common framework for future emerging pathogens of pandemic potential," it said.
"We call on all governments to put differences aside and work together to provide all data and access required so that the next series of studies can be commenced as soon as possible."
In a detailed statement, WHO explained that it had decided on a new series of scientific studies "that need to be undertaken" into "all hypotheses" about how the previously unknown pathogen crossed from animals to humans.
Transparency call
A new independent advisory group of experts called the International Scientific Advisory Group for Origins of Novel Pathogens (SAGO) will support the sensitive project by coordinating the studies recommended in the March report, it said.
In the interests of transparency, WHO said that it welcomed nominations for the panel from all countries, adding that the experts' work would resemble previous COVID-19 missions to China and those launched to hunt for the origins of avian influenza, Lassa virus and Ebola virus.
"This open call aims to ensure that a broad range of scientific skills and expertise are identified to advise WHO on the studies needed to identify the origins of any future emerging or re-emerging pathogen of pandemic potential," the UN agency said.
Scientific endeavour
After highlighting how difficult it is for scientists to find the origins of any novel pathogen, the agency insisted that the mission "is not and should not be an exercise in attributing blame, finger-pointing or political point-scoring. It is vitally important to know how the COVID-19 pandemic began, to set an example for establishing the origins of all future animal-human spill-over events."
With access to sensitive information crucial to the success of the new WHO studies, the UN agency noted that research would need to include "a further examination of the raw data from the earliest cases", along with blood serum from potentially infected people in 2019, before the coronavirus outbreak was declared a pandemic.
Data sharing
Data from "a number of countries" that reported finding the virus in blood samples taken in 2019 has already been shared with WHO, it noted. This included Italy, where WHO coordinated retesting of pre-pandemic blood samples outside the country.
"Sharing raw data and giving permission for the retesting of samples in labs outside of Italy reflects scientific solidarity at its best and is no different from what we encourage all countries, including China, to support so that we can advance the studies of the origins quickly and effectively," WHO said, before reiterating that
access to data was "critically important for evolving our understanding of science and should not be politicised in any way".
Influenced by light, biological rhythms say a lot about health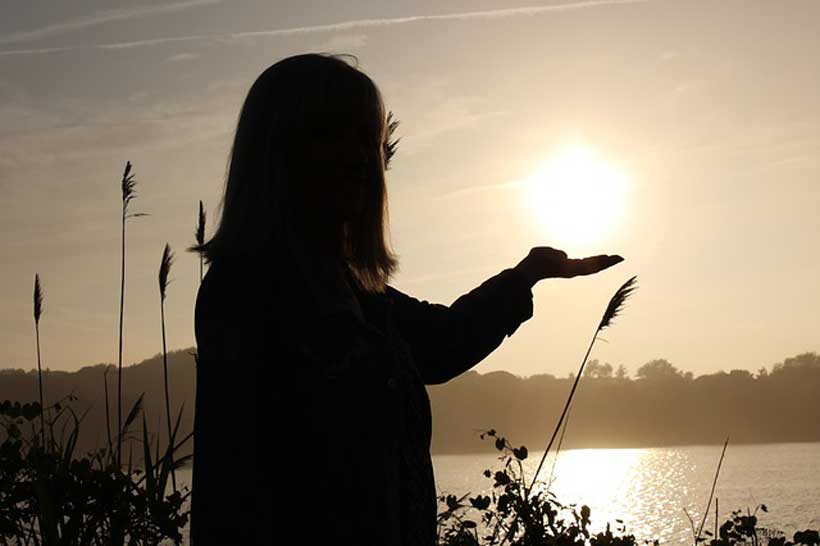 Life patterns help humans and other animals stay in sync with nature and in good form.
By Gareth Willmer
For several days after each November full moon, a wondrous spectacle occurs on the Great Barrier Reef in Australia: corals release into the water billions of eggs and sperm that unite to form free-floating larvae. These eventually settle, seeding new coral colonies.
Corals are not the only creatures to synchronise breeding by the light of the moon. Such rhythms are typically governed by circalunar clocks, a form of protein-controlled biological clock attuned to the 29.5-day cycle between new moons.
Synchronisations
Most multicellular organisms have, or are thought to have, some kind of inbuilt biological clock and many important processes including feeding and reproducing rely on accurate timings. The ability to stay "in sync" is key to survival.
'Understanding how the time-related interconnection of individuals within and across species works is critical for ecologically stable systems,' said Professor Kristin Tessmar-Raible, a neurobiologist at the University of Vienna in Austria.
Another, perhaps more familiar, form of biological clock – the circadian one – modulates the daily 24-hour sleep-wake cycle in response to environmental cues like light and temperature. The clock's name comes from the Latin words "circa", meaning "around", and "dies", meaning "day".
This complex system regulates everything from sleep and digestion to metabolism and mood. Researchers are shedding light on the environmental factors that may knock these biological rhythms out of sync.
But much about "chronobiology" remains unknown, including the mechanisms involved at a genetic and molecular level.
Moonlight signals
To delve deeper, Tessmar-Raible has been studying circalunar rhythms in ocean-dwelling animals as part of the EU-funded Mari.Time project, which runs for five years through 2024.
One of her focuses is a marine bristle worm called Platynereis dumerilii, which inhabits coastal waters from temperate to tropical seas.
'The biggest takeaway so far is that we uncovered a photoreceptor – or light-sensing cell – that provides the organism with information about the type of light and duration of moonlight in the sky,' said Tessmar-Raible.
The L-Cry protein identified by the researchers belongs to a group of light-sensing molecules called cryptochromes. The protein is important because it can help explain how organisms are able to synchronise to a specific moon phase.
The research suggests L-Cry acts as a gatekeeper that allows only the "right" light to affect the worms. It can also distinguish between light levels in different lunar phases and between sunlight and moonlight.
'This can explain how individual worms are able to synchronise their circalunar clock to the same moon phase,' said Tessmar-Raible. 'We uncovered that moonlight, besides its role in monthly timing, also schedules the exact hour of nocturnal swarming onset to the nights' darkest times, probably to optimise survival and reproduction.'
The hope is that Mari.Time will offer fresh clues about how human influences like artificial light and climate change affect the stability of ecosystems and suggest ways to reduce the effects.
The project may even help research into human health given the growing evidence that the moon affects things like sleep and depression.
'Many hormones in the worm species we study have closely related human counterparts,' said Tessmar-Raible.
She said researching the mechanisms of the lunar cycle in marine species may improve understanding of other monthly patterns. These include the menstrual cycle and mood patterns in certain mental disorders.
Night and day
Professor Johanna Meijer, who researches biological clocks at Leiden University in the Netherlands, has been studying circadian rhythms in animals for more than 30 years.
According to her, much remains to uncover about the circadian clock, including how it works in diurnal, or day-active, species like humans.
Much more is known about nocturnal animals because such species, like the mice normally used in laboratories, have been easier to examine at a molecular level, according to Meijer.
The EU-funded DiurnalHealth project that she leads is exploring the differences between diurnal and nocturnal animals.
Circadian rhythms are regulated by a group of nerve cells in the hypothalamus known as the suprachiasmatic nucleus (SCN), which serves as the body's master clock.
Because it is sensitive to light, the SCN helps to regulate the sleep-wake cycle by synchronising with the natural light-dark one of the environment.
When the SCN is disrupted, such as during long-distance travel or shift work, there is evidence that it can lead to a range of health troubles including sleep disorders, depression, diabetes and even cancer.
Meijer's pioneering work on the SCN in diurnal rodents such as the Sudanian grass rat and a species of day-active ground squirrel is providing new information on how circadian rhythms are generated and synchronised.
The research is also offering insights into how environmental cues such as light, temperature and physical activity are used to fine-tune the body's internal clock.
'The SCN can perceive light input and also behavioural input, and this behavioural input can strengthen the clock,' Meijer said. 'Isn't that amazing? So our own behaviour is in fact part of a feedback loop.'
This means that external cues could potentially be used to right disruptions to internal body rhythms. Light is the first candidate, but other factors such as exercise, temperature and eating times also play a role.
Light levels, colours
Breakthroughs in imaging technology harnessed by the team have made it possible to observe the SCN in unprecedented detail.
The findings suggest that the cells in diurnal rodents are less responsive to light than those in their nocturnal cousins.
'This indicates that for diurnal animals and humans to have enough light for their clock, they need more than a nocturnal animal,' said Meijer.
In separate research, light levels appeared to influence the synthesis of serotonin in diurnal rats more strongly than in than nocturnal ones. As serotonin affects mood, emotions and appetite, such findings may have implications for human disorders like depression.
The team also found more direct evidence that the circadian clock is affected by different colours of light, not just the blue part of the visible spectrum often blamed for the harmful effects of artificial night lights and screens on electronic devices.
Blue light is known for disrupting circadian rhythms and leaving people feeling alert instead of tired. But, of the colours tested by the team, green and orange light also affected the circadian clock and only violet showed little impact.
'It's a bit of a warning that, if you don't want to disturb your clock, you cannot only stay away from blue light,' said Meijer.
Earthwide implications
What is emerging from both projects is a much more detailed understanding of the precise mechanisms of internal biological clocks in living creatures and their importance for the way that human beings and other animals function.
The findings may lead to new, effective recommendations for improving lifestyle patterns and protecting natural environments.
Meijer stressed the importance of how these things affect not just people but also all ecosystems.
'After billions of years of evolution, the light-dark cycle is good for animals,' she said. 'Now, we're throwing light over the Earth as if it's harmless – and it isn't.'
This article was originally published in Horizon, the EU Research and Innovation Magazine.
Muscle Growth: A New Perspective on Stacking
Muscle growth, or muscle hypertrophy, is the process of increasing muscle fiber size and strength through resistance training. Traditionally, muscle growth has been pursued through consistent resistance training and proper nutrition.
However, a new perspective on muscle growth has emerged, introducing the concept of 'stacking.' Stacking involves combining various supplements, training techniques, and recovery strategies to maximize muscle growth potential.
This holistic approach aims to synergistically enhance the effects of individual components, leading to accelerated and more significant muscle gains.
Understanding 'Stacking' in Bodybuilding
Stacking, in the context of bodybuilding, refers to the strategic combination of different elements to optimize muscle growth. These elements can include supplements, such as protein powders, creatine, and amino acids, as well as training techniques like drop sets, super sets, and high-intensity interval training (HIIT). Stacking also involves incorporating specific recovery strategies, such as adequate sleep, foam rolling, and targeted stretching.
There are various types of stacking approaches in bodybuilding. Some bodybuilders stack different supplements to enhance muscle growth and recovery, while others stack training techniques to increase workout intensity and stimulate muscle hypertrophy. Additionally, stacking recovery strategies can help optimize the body's ability to repair and grow muscle tissue.
Stacking offers several benefits for muscle growth. By combining different supplements, training techniques, and recovery strategies, bodybuilders can create a synergistic effect that enhances muscle-building potential. Stacking may lead to improved workout performance, increased muscle protein synthesis, enhanced nutrient delivery to muscles, and accelerated recovery. Furthermore, it can help break through plateaus and stimulate new muscle growth.
New Perspectives on Stacking for Muscle Growth
The fitness industry now recognizes the importance of a comprehensive approach to stacking, incorporating supplements, training techniques, and recovery strategies for maximum muscle growth potential.
Innovative stacking techniques challenge traditional notions of muscle growth, offering exciting possibilities. Combining specific supplements with targeted training techniques, like blood flow restriction training, shows promise in promoting muscle hypertrophy.
New stacking techniques are revolutionizing muscle growth by optimizing training, nutrition, and recovery strategies. Bodybuilders can achieve greater gains in muscle size and strength by exploring novel combinations and approaches. This evolving understanding of stacking shapes the approach to fitness goals.
Role of Innovative Products in Stacking
With the growing popularity of stacking, the market has seen the emergence of innovative products specifically designed to support muscle growth.
These products are formulated to provide synergistic effects when combined with other components of a stacking regimen. They often contain a combination of key ingredients known to enhance muscle protein synthesis, increase energy levels, improve endurance, and support recovery.
One notable example of an innovative stacking product is the Crazy Bulk Growth Hormone Stack. This stack combines several supplements that work together to optimize muscle growth. These supplements have been carefully formulated with natural ingredients to replicate the effects of synthetic hormones, promoting muscle growth, increased strength, and improved recovery.
While innovative products like the Crazy Bulk Growth Hormone Stack can be beneficial, it is crucial to select the right products for stacking. Not all supplements or combinations will yield the same results for every individual.
It's important to consider factors such as personal goals, body type, training style, and potential allergies or sensitivities when choosing stacking products. Consulting with a knowledgeable professional or nutritionist can help determine the most appropriate products for individual stacking regimens.
Stacking: A Comprehensive Approach to Muscle Growth
To harness the full potential of stacking, it should be integrated into a comprehensive muscle growth plan. This involves setting specific goals, designing a tailored training program, optimizing nutrition, and incorporating the appropriate stacking techniques and products. By taking a holistic approach, individuals can create a synergistic effect that maximizes muscle growth and overall performance.
Several case studies have demonstrated the effectiveness of stacking for muscle growth. Athletes and bodybuilders who have implemented stacking strategies and incorporated innovative products into their routines have often experienced accelerated gains in muscle mass, increased strength, and improved overall physique. These success stories serve as evidence of the potential of stacking when implemented correctly.
While stacking offers great potential, it is not without its challenges. Some individuals may find it overwhelming to navigate the vast array of supplements, training techniques, and recovery strategies available. Additionally, finding the right combination and dosage for optimal results can be a trial-and-error process. However, with proper research, guidance, and a systematic approach, these challenges can be overcome, leading to significant advancements in muscle growth.
The Future of Stacking in Muscle Growth
As stacking evolves, it will play a pivotal role in the future of bodybuilding, optimizing results and redefining what's achievable in muscle growth. Advancements in stacking techniques, innovative products, and research will shape the bodybuilding landscape.
Research and development in stacking will focus on novel supplement combinations, synergistic training effects, and new recovery strategies. Scientific evidence will enhance our understanding of muscle growth mechanisms and the role of stacking.
Stacking has the potential to revolutionize muscle growth. With a comprehensive approach, it breaks plateaus, accelerates gains, and provides a competitive edge for athletes and bodybuilders, unlocking new levels of performance and hypertrophy.
To Sum the Information Up
The new perspective on stacking for muscle growth offers a holistic approach that combines supplements, training techniques, and recovery strategies to maximize results. Stacking has become increasingly important in modern bodybuilding, recognizing the synergistic effects of various components in optimizing muscle growth.
Looking to the future, stacking holds great potential to revolutionize muscle growth by pushing the boundaries of what is achievable. Continued research and development in stacking techniques, innovative products, and understanding the mechanisms of muscle growth will shape the future of bodybuilding and unlock new levels of performance and physique transformation.
Unpacking the Science of Growth Hormone Stacks
Growth hormones, or somatotropin, are vital hormones produced by the pituitary gland that regulate growth and development in the body. They stimulate bone, muscle, and organ growth, while also influencing metabolism and body composition.
In this article, we will explore the science behind growth hormone stacks, their purpose in bodybuilding and fitness, scientific principles, benefits and risks, safe usage guidelines, legal and ethical considerations. Our goal is to empower readers to make informed decisions about growth hormone stack usage.
Understanding Growth Hormone Stacks
Growth hormone stacks refer to combinations of various compounds that are used together to enhance the effects of growth hormones in the body. These stacks typically include growth hormone-releasing peptides (GHRPs), growth hormone secretagogues, and other complementary substances. The purpose of growth hormone stacks is to optimize the natural production and release of growth hormones, leading to amplified results.
Growth hormone stacks are widely used in the bodybuilding and fitness community to accelerate muscle growth, improve athletic performance, and aid in fat loss. By combining different compounds that work synergistically, growth hormone stacks offer a comprehensive approach to maximizing the benefits of growth hormones.
Common components found in growth hormone stacks include growth hormone-releasing peptides (GHRPs) such as GHRP-2 and GHRP-6, growth hormone secretagogues like Ipamorelin, and other substances that support hormonal balance and muscle growth, such as testosterone boosters, amino acids, and anabolic steroids.
The Science Behind Growth Hormone Stacks
Growth hormone stacks work by stimulating the pituitary gland to produce and release more growth hormones. This can be achieved through the use of GHRPs and growth hormone secretagogues, which act as agonists to specific receptors in the body, triggering the release of growth hormones. These compounds also help regulate the feedback mechanisms that control the production and release of growth hormones.
Growth hormone stacks have been shown to have a profound impact on muscle growth and fat loss. They increase protein synthesis, which promotes muscle hypertrophy, and enhance the utilization of fat for energy, leading to a reduction in body fat percentage. Additionally, growth hormone stacks can improve recovery, increase energy levels, and enhance overall physical performance.
Numerous scientific studies have explored the effects of growth hormone stacks on muscle growth and fat loss. These studies have consistently demonstrated the positive impact of growth hormone stacks on these parameters, showcasing their potential as effective tools for bodybuilders and fitness enthusiasts. However, it is important to note that the use of growth hormone stacks should be approached with caution and under professional supervision.
The Pros and Cons of Using Growth Hormone Stacks
The benefits of using growth hormone stacks are significant. They include accelerated muscle growth, increased strength and endurance, enhanced fat loss, improved recovery and healing, and overall improvement in body composition. Growth hormone stacks can also boost collagen synthesis, leading to improved skin elasticity and joint health.
One popular product in the market for growth hormone stacks is Crazybulk. Crazybulk offers a range of legal and safe alternatives to anabolic steroids, designed to mimic the effects of traditional steroids without the associated risks and side effects.
Reviews and testimonials from users are an essential factor to consider when choosing such products. For instance, if you read CrazyBulk Reviews, they indicate the effectiveness and quality of the product, therefore providing valuable insights for potential consumers.
While growth hormone stacks offer numerous benefits, it is crucial to be aware of the potential risks and side effects. Improper use, excessive dosages, or prolonged use can lead to adverse effects such as acromegaly (excessive growth of facial and body tissues), insulin resistance, fluid retention, joint pain, and cardiovascular complications. It is essential to consult with a healthcare professional before starting any growth hormone stack regimen to minimize these risks.
Safe and Effective Use of Growth Hormone Stacks
For safe and effective usage of growth hormone stacks, follow these guidelines. Consult a specialized healthcare professional to assess your needs, provide personalized recommendations, and monitor progress. Adhere to recommended dosages, cycle lengths, and frequency. Regular health check-ups and blood work help monitor adverse effects.
A well-balanced diet is essential when using growth hormone stacks. Include sufficient protein, carbs, and healthy fats to support muscle growth and recovery. Regular exercise, especially resistance training, maximizes the benefits. Adequate sleep, stress management, and hydration contribute to overall health and optimize growth hormone effects.
Seek advice from fitness professionals with expertise in growth hormone stacks. They guide you in selecting suitable stacks, adjust dosages, and provide insights for optimal health and wellness. Their knowledge ensures safe and effective usage.
Legal and Ethical Considerations of Growth Hormone Stacks
The legal status of growth hormone stacks varies from region to region. In some countries, growth hormone stacks are considered controlled substances and require a prescription. It is essential to understand the legal implications and regulations regarding growth hormone stack usage in your specific location.
In competitive sports, the use of growth hormone stacks is often prohibited due to the potential unfair advantage they may confer. Athletes should adhere to the regulations set forth by the respective governing bodies to ensure fair play and maintain the integrity of the sport.
While there are legal and ethical considerations surrounding growth hormone stacks, it is important to advocate for fair and responsible use. Education and awareness about safe usage protocols, as well as open discussions about the potential benefits and risks, can contribute to a more informed approach to growth hormone stack usage.
Key Takeaways
Understanding the science of growth hormone stacks is essential for those interested in maximizing their fitness and bodybuilding efforts. By comprehending the mechanisms, potential benefits, and risks associated with growth hormone stacks, individuals can make informed decisions about their usage.
It is crucial to prioritize safety, consult with professionals, and adhere to legal and ethical guidelines. With the right knowledge and responsible approach, growth hormone stacks can be a valuable tool in achieving fitness and performance goals.