Deloitte Acquires Industrial Cybersecurity Business aeCyberSolutions from aeSolutions
Deloitte Risk & Financial Advisory announced today its acquisition of the industrial cybersecurity business (aeCyberSolutions) from Greenville, S.C.-based Applied Engineering Solutions, Inc. (aeSolutions). The deal will bolster Deloitte's existing cybersecurity offerings with the aeCyberSolutions business' well-tested frameworks, methodologies and technology-enabled tools for industrial control systems / operational technology (ICS/OT) security. The deal will also bring aeCyberSolutions' professionals, who have deep experience in industrial sector standards development and risk advisory services.
"Cyberattacks on industrial controls systems for critical infrastructure are increasingly sophisticated and far-reaching, making cyber resilience and regulatory compliance more important than ever," said Wendy Frank, Deloitte Risk & Financial Advisory Cyber 5G and IoT leader and principal, Deloitte & Touche LLP. "As industrial organizations digitally transform to adopt more emerging technologies like 5G, the Internet of Things, machine learning and artificial intelligence, our acquisition of the aeCyberSolutions business helps us to offer leading-edge ICS/OT technologies and related advisory services."
"Knowing our clients' needs are only expanding, we're aggressively growing our cyber practice to meet that need, aiming to bring innovative solutions as well as top industry executives with deep experience to help our clients achieve enhanced cyber resilience," said Deborah Golden, Deloitte Risk & Financial Advisory Cyber and Strategic Risk leader and principal, Deloitte & Touche LLP. "Acquiring the aeCyberSolutions business' highly certified, credentialed and experienced security professionals and tech-enabled solutions allows us to hyperscale our offerings to help clients advance their cybersecurity programs for the industrial sector and beyond."
John Cusimano, vice president of industrial cybersecurity for aeSolutions and incoming Deloitte Risk & Financial Advisory managing director, Deloitte & Touche LLP, added, "Since 2014, our cyber services and solutions have helped industrial sector organizations meet their most pressing ICS/OT cybersecurity needs by providing corporate and plant-level assessments, remediation recommendations, program frameworks, and training. Joining Deloitte will enable us to scale the depth and breadth of our services, increasing our ability to help clients build more trustworthy, resilient and secure environments."
aeSolutions' remaining businesses – including its engineering business unit – were not part of the transaction.
Deloitte offers cyber services and solutions across the majority of government/public sector and commercial industries, including industrial sector organizations such as those in oil and gas, chemicals and agricultural chemicals, industrial gases, pulp and paper, and manufacturing.
The addition of the aeCyberSolutions business marks Deloitte's fifth cyber acquisition in 2021, demonstrating its commitment to aggressively expanding offerings and deepening capabilities that help clients address a broad range of cyber challenges. Earlier Deloitte cyber acquisitions this year included the assets of cyber threat hunting provider Root9B, LLC (R9B), cloud security posture management (CSPM) provider CloudQuest, Inc., digital risk protection company, Terbium Labs and Zero Trust network access (ZTNA) provider TransientX.
Lemon peel, flax fibres hold keys to eco-friendly car parts
Natural materials including farm waste can make autos and other industries more sustainable, less toxic
By HELEN MASSY-BERESFORD
Think of the car or construction industry and lemon peel, corn starch and almond shells hardly come to mind. Yet manufacturers may rely increasingly on such raw materials as Europe seeks to reduce waste – from both agriculture and plastics.
New high-performance industrial materials from farm waste emerged from the BARBARA project, pointing the way to stepped-up innovation in the European bioeconomy.
Getting circular
Funded in a partnership between the EU and the private sector, the project used agricultural residues including lemon peel, corn starch, almond shells and pomegranate skins as additives for biopolymers, which occur in living organisms such as plants and can be used in manufacturing.
The result: prototypes of car parts and construction moulds made using the 3D printing expertise of Spain-based Aitiip Technology Centre.
'The most exciting thing from our point of view is that there are no residues, only resources,' said Berta Gonzalvo, research director at Aitiip, which coordinated the three-and-a-half-year project. 'Automotive and construction pieces have been successfully validated, demonstrating that a circular economy is possible and contributing to reducing environmental impact.'
The EU is spurring the development of products derived from materials of biological origin, part of a push not just to cut waste but also to reduce emissions of carbon dioxide and to make industrial goods safer.
The EU bioeconomy has been expanding for a decade, reaching €2.4 trillion in 2019, and has further growth prospects, according to an October 2022 study.
In a sign of the high expectations for bio-based industries, the EU in 2014 established a €3.7 billion joint undertaking with them to spur research in the field. This was followed in 2022 by a €2 billion initiative with players ranging from farmers to scientists to overcome technical, regulatory and market barriers for bio-based products.
The EU produces around 60 million tonnes of food waste and 26 million tonnes of plastic waste a year.
Making industrial materials from renewable sources including waste is set to become increasingly important and projects like BARBARA are just the beginning, according to Gonzalvo.
When BARBARA began in 2017, only one biopolymer was available for 3D printing. The project increased the number of bio-based materials using a combination of industrial biotechnology, nanotechnology and advanced manufacturing technologies.
It came up with new processes for the extraction and use of compounds such as natural dyes, biomordants that fix dyes, antimicrobials and essential oils from pomegranate, lemon, almond shells and corn.
Doors and dashboards
BARBARA created eight materials containing pomegranate and lemon pigment, pomegranate biomordants, lemon fragrance and almond shell that could be used instead of existing plastics. The new materials led to different colours, aromas, textures and antimicrobial properties.
The 11 partners also printed prototype door trims and a dashboard fascia for the car industry as well as a mould for truss joints for the construction sector.
The new materials have better mechanical, thermal and even aesthetic properties.
As a result, they can be used to improve the quality of the end material, even adding a colour or fragrance.
While the project has ended, the participants hope the technology can move forward to the demonstration phase within the next four to five years. That would show the possibilities for large-volume production.
With the global biopolymer industry growing 6% a year and the European sector expanding 30% annually, Gonzalvo said the EU is in a prime position to lead the way.
'We are one step closer to a real circular economy,' she said. 'Waste can be a resource and not just waste.'
Plastic substitutes
On the plastics front, the research outlook also looks promising.
In Europe, only 14% of plastic waste was recycled domestically in 2020, according to the European Commission. The remaining 86% was incinerated, landfilled, littered or exported, highlighting the need to establish a more sustainable system.
With production of plastics set to increase in the medium term, reducing their environmental footprint is all the more important.
The ECOXY project, funded through the same public-private partnership as BARBARA, looked for bio-based alternatives to plastics known as "fibre-reinforced thermoset composites," or FRTCs.
While FRTCs are light and strong, their green credentials are lacking. Besides being derived from fossil fuels, they can't be recycled and are often made from toxic materials including an endocrine-disrupting chemical compound called bisphenol A.
'Fibre-reinforced composites are being used more and more, so these bio-based composites should be able to substitute them in all the fields where they are used,' said Aratz Genua, a researcher at CIDETEC, a Spanish institute that coordinated ECOXY.
Three Rs
The project, which ran in parallel with BARBARA, included a consortium of 12 research and industry partners from across Europe.
They took as their starting point materials deemed to comply with the three Rs: recyclable, reshapable and repairable. While these 3R materials had already been patented by CIDETEC, they had a downside.
'We had made it more sustainable, but we were still working with products derived from oil and the most commonly used one is derived from bisphenol A,' said Genua. 'We had the opportunity to go one step further and make it more sustainable by using bio-waste to create bio-based FRTCs.'
The consortium looked to lignin, derived from wood and plant fibres. It used bio-based resin from lignin with flax fibres as a reinforcement to manufacture a demonstrator, in this case the backseat panel of a car.
'Being able to upscale and manufacture a demonstrator was really good,' said Genua. 'We started with small quantities of materials, and we have shown that these are usable at an intermediate scale.'
The real challenge was to make sure the new material would have comparable properties to the ones currently in use.
Bio-based resins demonstrated very good properties, equivalent to those derived from fossil fuels, according to Genua. But there is room for improving the strength of the flax fibres.
Future focus
Future research could include exploring the use of bio-based carbon fibres, also extracted from lignin.
'We will continue working on the development and optimisation of bio-based 3R resins for different applications,' Genua said.
For example, the EU-funded BIO-UPTAKE project is working on ceiling panels for the construction industry.
'In these cases, not only flax fibre but also bio-based carbon fibre will be used,' said Genua.
In the short term, the new materials are better for the health of workers handling them during manufacturing.
In the long term, the environment will benefit thanks in no small part to the resulting reduction in waste.
Research in this article was funded via the Bio-based Industries Joint Undertaking (BBI JU), which in 2022 was followed by the Circular Bio-based Europe Joint Undertaking (CBE JU). The article was originally published in Horizon, the EU Research and Innovation Magazine.
What You Should Definitely Pay Attention to When Hiring Java Developers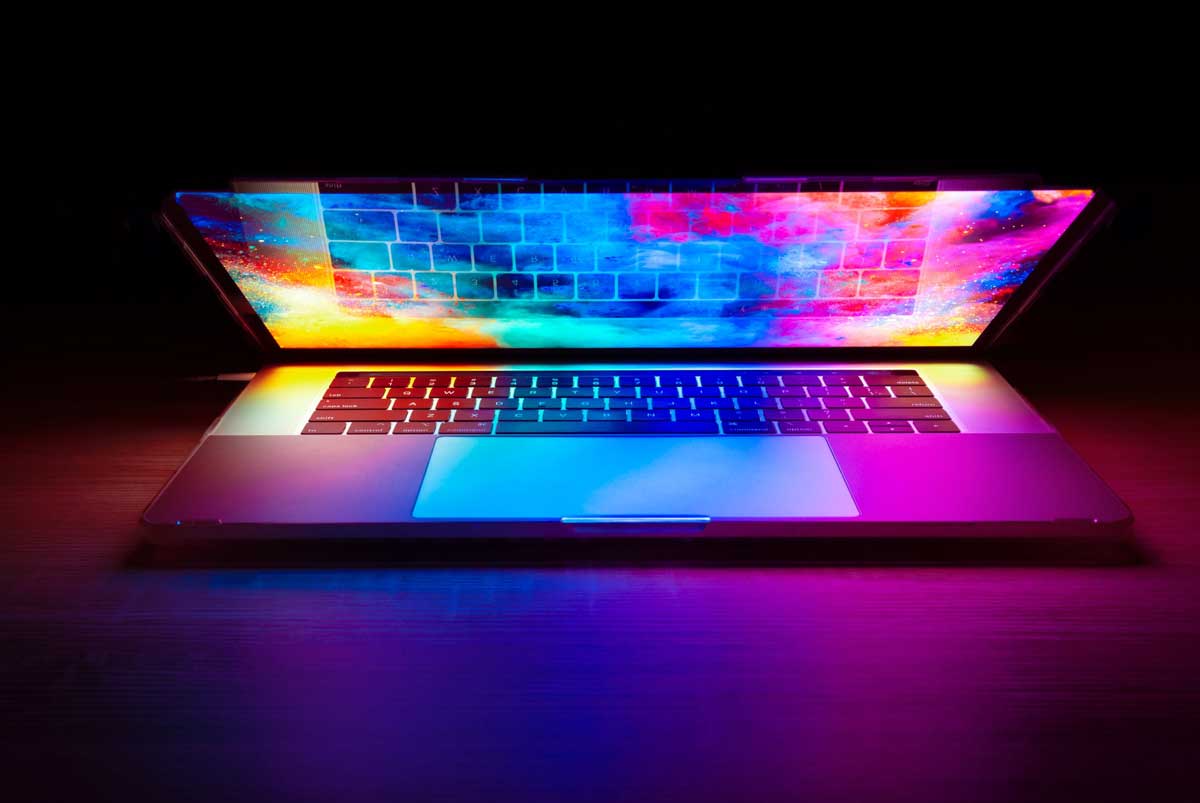 Today there are about 700 programming languages. Java is among the most requested tools. The scope of the language is very wide, respectively, developers may be needed in a variety of areas. For this reason, it is sometimes difficult to find a great Java developer, some companies decide to outsource Java development. If you are looking for a Java developer, then this article is for you. We will give you recommendations on how to attract the best employees to the project.
How and Where to Find a Java Developer?
The selection of a Java developer is a very responsible task since the quality of product development and its future depend on it. Let's look at the factors that you should definitely consider when looking for a specialist.
Define Project Requirements
First of all, you need to determine the requirements of your project. They should be based on company goals or how your product can meet customer goals and needs. In addition, it is necessary to form a vision for the product in the long term and think over strategies for monetization and product improvement.
Define the Category of Development
Every Java project is different. Therefore, you must know what the requirements of your project are. Before hiring IT staff (remotely or in the office), it is important to classify your project.
Java web development. Hire a full-time Java developer experienced in building easy-to-use web applications.
Custom java application. If you have a unique business requirement, be sure to enlist the help of a senior developer. He has experience building enterprise applications.
Java game development. Hire a lead Java application developer who knows about Meta and Screenkit used to create game applications.
Java product development. Find a Java application development company where programmers know about ideas, validation, requirements assessment, and implementation.
Java system integration. Integrate a Java application with the framework of your choice when you have trusted experts by your side.
Upgrading and migrating Java applications. Certified Java experts are always up to date with the latest tools and frameworks.
Maintenance of Java applications. Every application requires ongoing maintenance as well as support. So, cooperate with developers who know how to do this.
Make sure you know which category your project belongs to, then hire Java developers according to the requirements.
Specialization
To create a team of experienced Java developers that meets the needs of your project, it is important to hire programmers who have years of experience in the industry. It will help you get highly optimized Java programming solutions.
In today's results-driven industry, it's more important than ever to partner with a development team that delivers best-in-class services.
Frameworks and Technologies
There is a long list of mobile and web applications that can be created using the Java programming language. Different Java development tools allow developers to achieve different results. Several frameworks include JSF, Grails, Plat, Spring, Maven, and more.
You may run into a situation where Java developers are aware of various frameworks but not the one you are looking for. Therefore, before selecting IT specialists, double-check whether the expert has the relevant knowledge and experience.
Selection Process
Before hiring a developer or development team, make sure you like it. Also, go through multiple interviews with the development team you'll be working with and see if they're capable enough. List of core skills that will allow you to appreciate the experience of Java developers:
Object Oriented Programming Concepts;
Core Java Theories;
Java Developer Certificates.
You should also interview them on technical parameters:
Development skills. Knowledge of JDBC, RESTful, and design patterns;
Tools. Java experts should be experts in Seam, HIbernare, Android Studio, GradleMaps Store as well as Spring, ORMLIte, Corona SDK, and Caching Touch.
The strengths of Java developers should include wireframing, user interface design, conceptual design, AR, and APIs. Recheck the skill set required and then make your final decision. Not every developer will have all the skills mentioned above and then mix and match to create a brilliant team.
Questions to ask all Java developers in an interview:
What is the importance of main() in Java?
Difference between path and class.
What is the last Java keyword?
What is Enum and Composition in Java?
Do you know about the Java Reflection API?
Explain user and daemon flow
CountDownLatchC function
Compare and Swap Algorithms
OutOfMemory error
Explain JDBC
What is biphasic fixation?
Lots of Satisfied Customers
Testimonials are social proof of satisfied customers as they provide enough confidence in developers and their reliability. Your projects will be successful if the team is passionate enough to work.
One thing you have to take care of is whether the testimonials are genuine or not. You can also rely on Google and AngelList reviews.
Comprehensive Service
What if you need not only Java development services, but also design, development, testing, and more? In this case, partner with an outsourcing company that can offer you comprehensive services and still take good care of your project.
In addition, it will help you avoid unnecessary hassle. In addition, the programmers you hire must understand the value of your business secrets, source codes, data, and various information that you provide to them during an NDA.
Conclusion
Developers are creative people. Many of them work not for the sake of money (although the level of payment is also important), but for self-realization. To attract the best developers, you need to explain why your project will be interesting for a programmer, what unique experience he will get, or what important problem he will solve.
The services of good developers are not cheap, but it is not worth saving on programmers. In practice, experienced programmers work faster, and sometimes cost less, if you sum up all the costs of the project, its refinement, bug fixes, and testing. If you have trouble finding Java for a developer or an entire team of developers, we recommend that you contact Alcor. The company has many years of experience and deep knowledge in the selection of valuable employees for IT companies from Eastern Europe, including developers and managers.
Accelerating the Use of Digital Technologies is Key to Boosting Economic Growth in Africa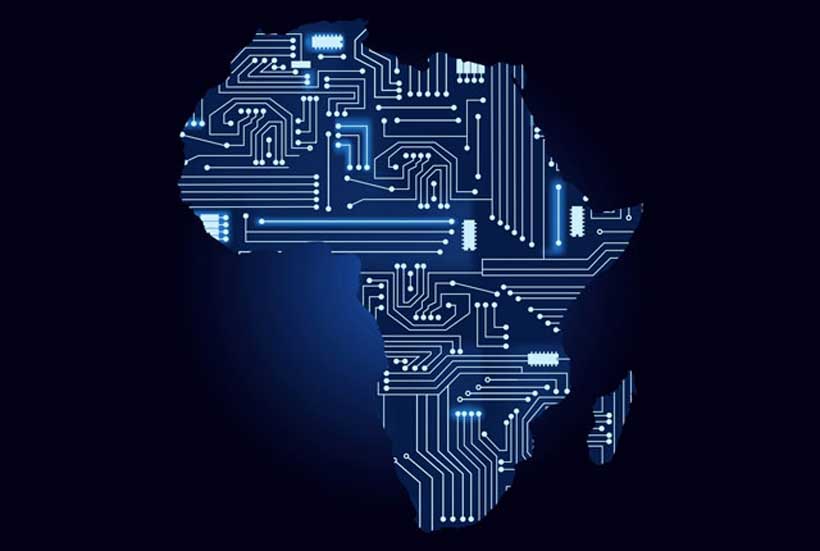 With Africa's share of the global workforce projected to become the largest in the world by 2100, it is critical for African countries to increase the uptake of digital technologies* to drive employment growth for the more than 22 million Africans joining the workforce each year, emphasizes a new report released today.
The "Digital Africa: Technological Transformation for Jobs" report provides a comprehensive analysis of how digital technologies can enable economic transformation and boost jobs in the region. It also sheds light on how policy and regulatory reforms can widen the availability and increase usage of digital technologies.
Of all the regions in the world, Sub-Saharan Africa (SSA) displays the largest gap between the availability of digital infrastructure and people's actual usage. On average across countries in SSA, 84% of a given country's population had at least some level of 3G mobile internet availability and 63% had some level of 4G mobile internet services, but only 22% were using mobile internet services at the end of 2021, according to numbers collected by the Global System for Mobile Communications Association using a methodology focused on unique subscribers. Usage rates range from a low of 6% in South Sudan to 53% in South Africa, underscoring the heterogeneity of average use and the need for differentiated policy reforms across countries.
"The minimal usage of mobile internet is a lost opportunity for inclusive growth in Africa," said Andrew Dabalen, World Bank Chief Economist for Africa. "Closing the uptake gap would increase the continent's potential to create jobs for its growing population and boost economic recovery in a highly digitalized world."
Even though technology and innovation are known to drive long-term economic growth and can lead to much-needed modernization in economic activities across agriculture, manufacturing and services, the digital divide continues to grow between large formal and micro-sized informal enterprises, between young men- and older women-owned enterprises, and between richer, urban, and more educated households and poorer, rural, and less educated households. Only 2% of micro-sized firms owned by young women and 8% of micro-firms owned by young men use a computer.
The report highlights evidence that internet availability has a positive impact on creating jobs and reducing poverty in African countries. For example, in Nigeria, labor force participation and wage employment increased by 3 and 1 percentage points, respectively, after three or more years of exposure in areas with internet availability. Job estimates for Tanzania found that working-age individuals living in areas with internet availability witnessed increases of 8 percentage points in labor force participation and 4 percentage points in wage employment, after three years of exposure. Moreover, the proportion of households falling below the national basic need poverty line dropped by 7 percentage points.
"To transform internet availability into productive usage and job growth, the region needs affordable access, digital skills and digital technologies that meet the needs of Africans," said Christine Zhenwei Qiang, World Bank Global Director for Digital Development. "Continuous sector reforms and targeted public investments that support digital economy foundations and digital uptake can help close the digital divide and unleash tremendous potential for more and better jobs for Africa's growing population."
For the 40% of Africans who fall below the global extreme poverty line, the cost of basic mobile data plans is often out of reach. Small and medium-sized businesses in Africa also face more expensive data plans than businesses in other regions. To bring down costs, governments should aim to promote competition in the provision of digital infrastructure and reduce operational costs.
To boost productive usage, governments should implement policies that support the development of more attractive digital solutions geared to the skills and productive needs people have while building broader awareness and education. Policies that foster innovation and support digital start-up entrepreneurs are essential to ensure that more Africans use the internet for jobs and learning, which will lead to higher standards of living. When digital technologies better meet the needs of people, households and firms, demand for their use will also increase, making internet expansion more commercially viable, and supporting a virtuous cycle of technology-led transformation.
*For the purposes of the report, digital technologies are defined broadly to include not only digital and data infrastructure, broadband internet, smartphones, tablets, and computers, but also a wide range of more specialized productivity-enhancing digital solutions ranging from communications, management upgrading, and worker training to procurement, production, marketing, logistics, and financing.