Why Strategies of Stakeholders in Afghanistan Failing Against Taliban?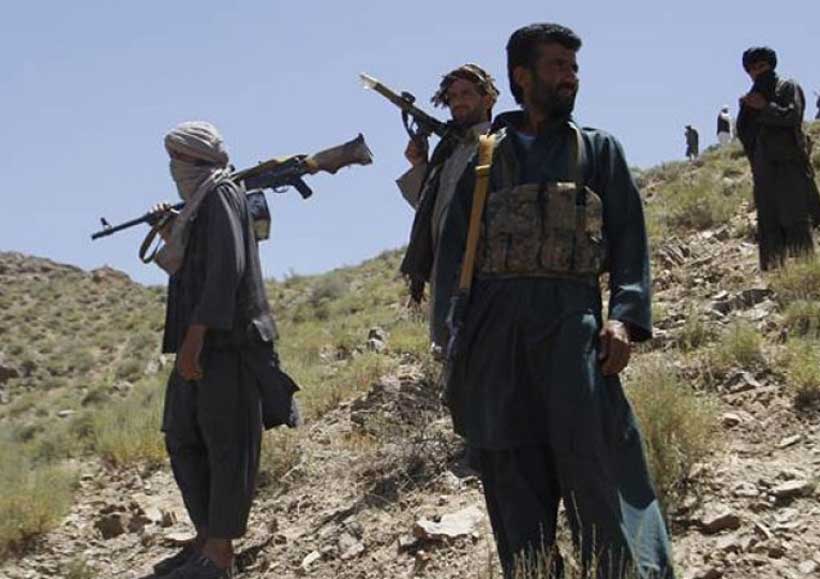 Taliban is increasingly gaining ground in Afghanistan, on daily basis, for considerable period. US may have declared ending its military mission in Afghanistan as "Mission Accomplished on 'Global War on Terrorism' (GWOT)", but in reality, its embarrassing exit will continue to haunt its reputation for a long time. With Taliban gaining territory every passing day, simultaneously imposing horrifying restrictions on captured territory as 'Islamic traditions' it indicates transition of GWOT into global resurgence of terror, in collusion with Pakistan. While all regional stakeholders are concerned, but watching helplessly, it is evident the strategy adopted by Taliban, assisted by Pakistan has done better than that of others, so far, unless a positive mid-course correction takes place to turn the tides. A critical analysis of strategies of each of the stakeholder is necessary to infer future possibilities.
Why US lost GWOT in Afghanistan?
US supported by multinational forces entered GWOT, post 9/11 incident, with an aim to dislodge Taliban Regime, which sheltered al-Qaeda under Osama Bin Laden, who masterminded execution of the barbarous terrorist act in New York. Their military aim encompassed ensuring that no terror group in Afghanistan becomes strong enough to hit their mainland again, besides eliminating Osama Bin Laden and some other terrorist leaders. Peace and Development in Afghanistan was an expected side-effect, not their main aim. To execute it, US had to depend on Pakistan for logistics chain, intelligence and boots on ground, despite full knowledge of Pakistan's support to Taliban and other terror groups, having gainfully used services of ISI and Pakistan Army against erstwhile USSR.
As per principles of war, had US stuck to its aim and exited after dislodging Taliban Regime, reinstating a democratically elected Government in place, eliminating Osama Bin Laden, marginalising al-Qaeda and other terror groups, it would have been a graceful exit. It stretched its aim to impractical limit, of eliminating Taliban and other Islamic terror outfits from Afghan soil, least realising that the military power by itself can't eliminate Wahabi ideology. Finding only military solution to problem of religious fundamentalism was a strategic misjudgement. This shifted achievement of the aim of multinational forces (MNF), beyond their culmination point, operationally.
MNF was of fighting from urban bases, through technology and airpower could not eliminate Taliban from rural areas. People are centre of gravity in such operations; hence one innocent kill in collateral damage of airstrikes can lead to birth of many terrorist, strengthening ideology of fundamentalists. Battle fatigue and political considerations steered the desire of MNF to pull out. In exuberance to do so, sham peace negotiations of US with Taliban (which turned out to be an exit deal) was the next error committed by US. It legitimised Taliban as political entity from terrorist status; which led to a tired US military, fighting defensive battle against a resurged, legalised Taliban for a safe exit.
US consistently underplayed Pakistan's support to Sunni terrorists in the region, making it a major beneficiary of monetary help and military hardware. It is to the credit of Pakistan that it lured US to extract maximum, by encashing their expertise in terrorism, and finally helped US in defeating itself in GWOT. Now after 20 years of war, losing 2400 soldiers, more than $3 trillion, US and MNF have also lost the strategic space, bases in Pakistan, amounting to a walkover in Af-Pak region. A threat by US, not to recognise Taliban, if it takes over Afghanistan by force, forming Quad with Pakistan, Afghanistan and Uzbekistan, some drone strikes and evacuating informers are weak responses to mitigate embarrassment indicating its helplessness.
Is Strategy Adopted by Taliban Superior?
A battle hardened Taliban having learnt some lessons after losing war against MNF, managed to survive in rural areas with full support of Pakistan, hosting some of their leaders in safe sanctuaries in their country, despite claiming to fight for US and MNF. When the MNF crossed their culmination point, Taliban with Pakistan's support started to gain ground in rural areas. Taliban encashed on the combat fatigue of US forces and its political ramifications, encouraged US Administration to talk, establishing its legitimacy as an essential actor. Pakistan's mediation in this exercise favoured Taliban and not US, although the optics was differently narrated. Thus a rejuvenated Taliban was fighting a tired US Forces, operating from their bases avoiding rough terrain and infantry dominated operations, relying more on technology and firepower, which has serious limitations in type of terrain in area of operation. The air and drone strikes proved inadequate to prevent growing influence of Taliban. This triggered a race for strategic space in that region, with almost every neighbour (Russia, Pakistan, China through Pakistan, Iran and Qatar) organising peace talks between various stakeholders, primarily to suit their own interests.
With US Taliban Peace Deal signed and US withdrawal in progress, Taliban gained maximum strategic advantage by consolidating occupation of rural areas and then increasingly capturing various border districts to takeover crossings of Afghanistan with other countries to isolate Afghan National Defence and Security Forces (ANDSF), which have numerical superiority, but are based in urban areas, having defensive mindset. With few military gains the strategic momentum of Taliban has improved and initiative is on their side. This has increased the pace of capturing territory, while their political and diplomatic wing continues with sham talks.
Taliban also encashed on urgency of US Forces to exit, by putting up demands like release of 5000 prisoners, which Afghanistan Government had to agree under US pressure. This in effect increased the numbers of fighters of Taliban. In the meantime Pakistan, increasingly under pressure from FATF, diverted over 10,000 terrorist to fight alongside Afghan Taliban, besides some professional guidance from Pakistan Army and ISI, and occasional air support. Taliban is now in a position to insert itself between important towns to isolate ANDSF, struggling with low morale, due to some surrenders.
Taliban's strategic aim is to get into power structure on their terms, without fighting any elections, by putting maximum pressure on negotiating table, after capturing maximum territory. That is why they are continuing with talks and offensive simultaneously. Taliban is aware that with Sharia Law tag it can never win an election (which it terms as non-Islamic governance model of West). It may not be keen to seize power by Force due to fear of being isolated, which will make it difficult for them to govern, giving rise to forces countering them within. They are aware that they don't have mass people's support, who have got used to democracy in last 20 years. Taliban thus finds talks and offensive simultaneously, as their best option for political solution in their favour.
All promises of Taliban leaders that it is moderate Taliban 2021 capable of meeting people's aspirations, stand junked as 'Shariah Law' like curbs back in place in Taliban controlled areas. Men lose freedom to shave & smoke, forced to wear turban, women lose freedom to moving out without male companion and most disgusting is listing of single girls between 15 to 45 years, to be married to Taliban fighters as reward. Even if Taliban leaders pose moderate, their fighters will not let the leaders settle down for anything but Shariah Law.
What is Going Wrong with ANDSF Strategy?
ANDSF in numbers are two to three times more than Taliban fighters, but are low in morale, suffering a defensive mindset. They are not venturing out of urban areas and trying to halt Taliban with less potent air power which Americans had. Over last 20 years they went into a syndrome of overdependence on foreign forces and foreign aid. The Afghan Government with fractured mandate and various groups eyeing to share power, weakened the homogeneity, as an effective establishment to govern. In military strategy, a defender can never win, but can at best delay the defeat. Operationally ANDSF are making same mistake as MNF made by trying to win by airpower and defending bases, thus leaving the initiative with Taliban. If ANDSF fights with offensive mindset, sound strategy, small gains can improve sagging morale, which can change the tide against Taliban.
China; A wild Card Entry!
Chinese strategic interest in Afghanistan includes, connectivity projects to Iran by extending CPEC to get warm water access, fill the strategic space vacated by USA and exploit mineral and other resources of Afghanistan, including share of narcotics trade.
China, with initial hesitancy of not becoming the third power (after USSR and USA) to suffer "Graveyard of Empires" seems to have made an unprecedented move of recognising, engaging and striking a deal with Taliban by inviting its high power delegation to Tianjin, ignoring the Government of the day in Afghanistan. China hopes that it will be able to secure its security and economic interests with Taliban, which is promising no support to ETIM and inviting their investments, thus opening the window for economic exploitation, in a haste for recognition. It is interesting to see that Islamic Emirate, posing to champion Islamic cause are getting sold out to ignore atrocities to Uyghurs for the sake of power and money, or it's a sham promise to get recognition.
This is a dangerous honeymoon, because neither Taliban is homogenous, nor Chinese have support of local population and there are many groups like ISKP, which may not buy the offer of China to ignore atrocities in Xinjiang. Taliban itself has ETIM cadres fighting for them including some commanders, who are unlikely to compromise, although they don't mind making a sham promise for the sake of seeking international legitimacy. China may thus find that it may be much more risky to operate any transport corridor in Afghanistan, than doing so in Pakistan, where a politicised Army is involved in sustaining it with little success. Chinese however have learnt a lesson out of Russian and US debacle, therefore, despite their strategic interest they haven't invested any large amount in Afghanistan so far, nor are they likely to do so, unless they are very sure of the viability of the next government.
Pakistan's Double Game: Unprecedented Opportunities and Concerns!
Pakistan's strategic aim has always been to seek strategic depth in Afghanistan by enforcing Durand Line over friendly or weak government in Kabul, and edge out other players from Afghanistan. It has been uncomfortable with Indian presence for developmental work in Afghanistan and growing closeness between USA and India to an extent that it was propagating an unsalable narrative that India is trying to surround it from three sides. Its nexus with Taliban is quite old and its assistance to it was one of the causes of US failure in Afghanistan, as it managed to play a double game with US and Taliban. It was also an opportunity for Pakistan to send out large number of terrorists to fight alongside Afghan Taliban, whom it wanted to relocate to avoid FATF fallouts, to preserve what it terms them as their 'Strategic assets' to be used elsewhere later.
The opportunity is also marred with some serious concerns. Taliban in power never compromised on Durand Line and their stance in future is likely to be similar. Taliban also has many groups within including TTP, which will also get stronger to strike Pakistan, as power of Taliban grows. Innumerable refugees outflow along with some inimical terror groups is also a concern. Pakistan's strategy of joining hands with Taliban, dumping Ghani's Government and luring China in this strategic space has gone off well so far. It has also been successful in edging India out of Afghanistan, to some extent, with its terrorists incrementally damaging Indian built assets.
Other Stakeholders!
All other stake holders are concerned with likelihood of export of terrorism, but are gravely short of options and leverages, as no one is keen to put boots on ground, knowing fully well that no foreign recipe of peace in Afghanistan has worked in past, nor will it work in future. Russia is concerned about export of terrorism in CAR states, where it assumes a priority right due to historical connect of USSR. It is however in no mood to burn its fingers again by any direct intervention. CAR countries are strengthening their military forces along borders to minimise export of terrorism into their countries and handle upcoming unprecedented refugee crisis, if Taliban comes to power.
The Indian Discomfort!
India has always been emphasising on Afghan led, Afghan owned, Afghan controlled, elected, democratic government and has invested tremendous amount of goodwill in people of Afghanistan and Ghani's Government through large amount of development projects, and capacity building of various institutions, with a cumulative sunk cost of $3 billion, more than any other country in the region. India suffers from a major handicap that despite being a legal neighbour of Afghanistan, it doesn't physically hold the common border, thus has no direct land route. This reduces the capability of India to directly influence outcomes in Afghanistan; hence it was never taken seriously by other stakeholders even during talks.
All effort by India are being made indirectly, through diplomacy and capacity building of institutions including ANDSF. The historical engagements with Taliban in past have not been positive, in the backdrop of Kandahar hijacking or Indian support to Northern Alliance; hence if Taliban comes to power it is unlikely to prioritise Indian interest over Pakistan. The Indian strategic interest include connectivity projects to CAR through Afghanistan, bypassing Pakistan and prevention of export of terrorism. In this context, if Taliban comes to power, India will have to do business with Government of the day. It was known that Afghanistan was never stable in last few decades; hence Indian planners need to rethink if investment of $3 billion in an unstable country was worth the effort or otherwise.
What Next?
There is a need to boost the morale of Afghan Forces, with air support, military assets and maintenance of its existing damaged air assets. An offensive mindset, and sound military strategy can turn the tide in ANDSF favour. They need to focus on recapturing border crossings, utilise other non-state actors also in engaging Taliban to weaken blockades with guerrilla tactics. There is a need to create a viable countervailing force within Afghanistan, as Taliban suffers a weakness of poor population support and lesser numbers. There is a need for US to rein Pakistan in adding strength to Taliban through overt/covert means, for the sake of innocent people ladies and children of Afghanistan. History may not excuse global community, silently witnessing a democratic society being plunged into stone age governance, functioning on religious fundamentalism mode, ready to export terrorism globally.
If left to Afghan people, civil war will continue and Taliban even if in power, will also face unprecedented cycle of instability from angry population resenting Sharia law and rival groups in Afghanistan and within Taliban. Various tribes and terror groups will ensure that no single entity or foreign player gets that strategic space exclusively. It is unlikely that China-Pakistan will find it easy to exploit the situation amidst expected instability. This will certainly have a telling effect on regional and global security situation, as Af-Pak Region will become the largest breeding ground for terrorism, with some of the terror groups again becoming strong enough to strike US, EU, China, India or CAR. Afghanistan seems to be heading for a situation where in different areas will be under influence of different entities, leaving helpless population in the hands of fundamentalists.
Afghanistan and the Quest for Democracy Promotion: Symptoms of Post-Cold War Malaise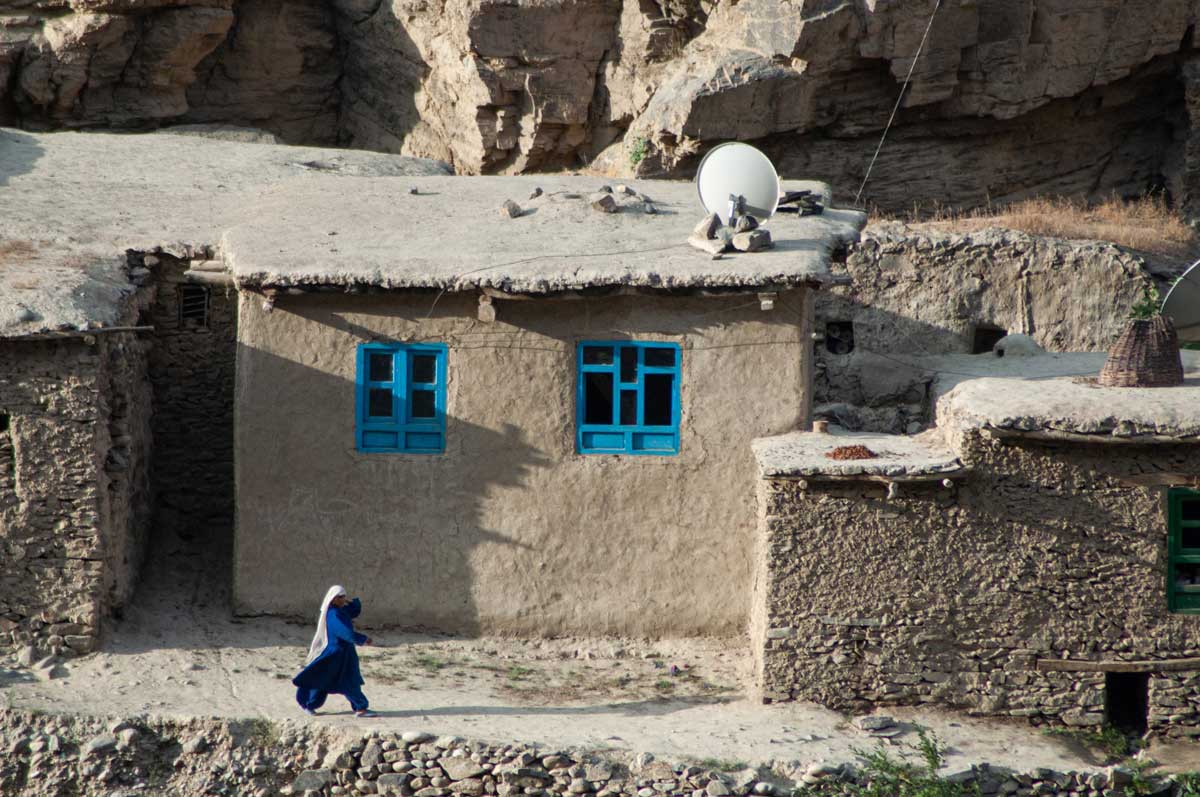 The U.S. withdrawal from Afghanistan should be the first step in a reduced American overseas force posture. Democracy promotion in the form of perpetual force deployment and endless military engagements has resoundingly failed to deliver tangible benefits for the United States. Those who celebrated in the wake of the USSR's collapse as an unqualified vindication of liberal democracy ignored the role of strategic overextension and deteriorating domestic affairs in the latter. The unipolar U.S. moment was bound to be ephemeral, and should have been used to reevaluate and refocus strategic goals in order to ensure we avoid the same fate of our ideological counterpart.
Instead, the United States dispensed with any notions of humility and allowed democratic peace theory to continue guiding its foreign policy decision-making. Even though it is true that democracies are less likely to engage in military confrontations with one another, only hubris could have led us to believe we could universally create this sufficient condition. Afghanistan is a definitive rebuke to the notion that we can simply will the circumstances for democratic peace—on our own terms and with no compromise—into existence.
Luckily, there is still time to readjust the country's strategic calculus and begin allocating its limited resources in a less myopic manner. Following through with withdrawal could be a starting point for a new trend of U.S. restraint. The most logical region of the world to address next would be its position in Europe. Relative European weakness at the end of World War 2 threatened the balance of power on the continent as the specter of Soviet Communism crept its way West. With Russia a shell of the Marxist empire, there is no logical reason for the United States to maintain its current outsized military presence in Europe; indeed, the EU collectively holds a GDP 11 times the size of Russia's, has 3 ½ times the population size, and spends 4 times as much on defense.
The United States should demand that European allies adopt a share of their own defense that is more commensurate with this fact. The decision of the previous U.S. administration to remove 12,000 troops due to Germany's inability to meet NATO spending targets was a good step. The current administration could continue to capitalize on this trend and set more targets for troop withdrawals. Withdrawal will also signal to countries that use political tension with Moscow to decrease their saber rattling. This includes Eastern European NATO members, as well as countries like Ukraine and Georgia. It must be made explicit to the latter two that they cannot engage in bellicose political brinkmanship, and then hope to simply rely on U.S. led NATO to come to their defense should the situation escalate. It may seem counterintuitive, but this may very well result in a more stable European security environment, at least in regard to its posture towards Russia.
This will also reverberate back into the European political arena, as there will be less incentive for inflating the Russian threat. Moscow acts strategically in accordance with its limited national security interests, anticipating Western responses and reactions. Clear signaling that the United States and NATO do not have the goal of encircling Russia and rendering it strategically inert will only serve to increase U.S.-Russian relations, as well as European-Russian relations. This will free up U.S. resources for more pressing national security interests such as preparing for strategic and economic competition with China. It will also decrease the incentive for closer Russian-Sino cooperation.
Ideally, this would cascade into a reevaluation of U.S. strategic postures in other regions as well, such as Southeastern Asia and the broader Middle East. The former is another area in which the United States could reduce its force presence and incentivize increased defense spending by allies. A decreased U.S. presence would also message to China that the United States does not inherently oppose Beijing as a threat. It should, however, be made explicit that aggression towards a U.S. treaty ally would be met with an asymmetric response, but that does not mean that increased tensions with China need to be the status quo. In the Middle East, large scale U.S. military withdrawal in exchange for a primarily diplomatic mission to the region could also serve to decrease one of the major sources of terrorist recruitment.
An interventionist foreign policy was perpetuated as the product of learning the wrong lessons from U.S. victory in the Cold War. A communist doctrine of proselytizing to the alienated masses with axiomatic dogmas and theological certainties failed not because of the weakness of its scripture (which would require a much different, longer article), but because its millenarian quest for world revolution led the Soviet empire to overextend itself beyond its economic means. Behind the façade of military might, the domestic population grew increasingly disillusioned and dissatisfied. Unfortunately, there are alarming parallels with the current domestic situation in the United States today.
Refusing to remain mired in Afghanistan could be an important catalyst in beginning to reevaluate U.S. foreign policy. If Washington focuses its resources on limited goals that prioritize key national security interests, it can better tend to the state of its own republican government and society. It might not be as romantic as crusading for democracy, but it could be essential in preserving the Union.
What, in fact, is India's stand on Kashmir?
At the UNGA, India's first secretary Sneha Dubey said the entire Union Territories of Jammu & Kashmir and Ladakh "were, are and will always be an integral and inalienable part of India. She added, "Pakistan's attempts to internationalise the Kashmir issue have gained no traction from the international community and the Member States, who maintain that Kashmir is a bilateral matter between the two countries (Pakistan is 'arsonist' disguising itself as 'fire-fighter': India at UNGA, the Hindu September 25, 2021).
It is difficult to make head or tail of India's stand on Kashmir. India considers the whole of the disputed state of Jammu and Kashmir as its integral part. Yet, at the same time, admits it to be a bilateral matter still to be resolved between India and Pakistan.
What bars Pakistan from agitating the Kashmir dispute at international forums?
India presumes that the Simla accord debars Pakistan from "internationalizing" the Kashmir dispute. That's not so. Avtar Singh Bhasin (India and Pakistan: Neighbours at Odd) is of the view that though Pakistan lost the war in East Pakistan, it won at Simla.
Bhasin says, `At the end, Bhutto the "dramatist" carried the day at Simla. The Agreement signed in Simla did no more than call for `respecting the Line of Control emerging from the ceasefire of 17 December 1971. As the Foreign Secretary TN Kaul [of India] said at briefing of the heads of foreign mission in New Delhi on 4 July 1972, the recognition of the new ceasefire line ended the United Nations' Military Observers' Group on India and Pakistan (UNMOGIP) role in Kashmir, created specifically for the supervision of the UN sponsored ceasefire line of 1949, since that line existed no more. Having said that India once again faltered for not asking the UN to withdraw its team from Kashmir, or withdrawing its own recognition to it and its privileges (Document No. 0712 in Bhasin's India-Pakistan Relations 1947-207).
Following Simla Accord (1972), India, in frustration, stopped reporting ceasefire skirmishes to the UN. But, Pakistan has been consistently reporting all such violations to the UN. India feigns it does not recognise the UNMOGIP. But, then it provides logistic support to the UMOGIP on its side of the LOC.
India keeps harassing the UNMOGIP vehicles occasionally. Not long ago, three members of the UNMOGIP had a close call along the LoC in Azad Jammu and Kashmir after Indian troops shot at and injured two locals who were briefing them on the situation after ceasefire violations.
India even asked UNMOGIP to vacate 1/AB, Purina Lila Road, Connaught Place, from where it has been functioning since 1949.
Bhasin says (p.257-259), `The Pakistan Radio broadcasts and…commentators took special pains to highlight …the fact: (i) That India have accepted Kashmir to be a disputed territory and Pakistan a party to the dispute. (ii) That the UNSC resolutions had not been nullified and contrarily (iii) Kashmir remained the core issue between the two countries and that there could not be permanent peace without a just solution based on the principle of self-determination for the people of Kashmir. And Pakistan was right in its assessment. It lost the war won the peace. At the end India was left askance at its own wisdom'.
Obviously, if the UNSC resolutions are intact, then Pakistan has the right to raise the Kashmir dispute at international forums.
India's shifting stands on Kashmir
At heart, the wily Jawaharlal Lal Nehru never cared a fig for the disputed state's constituent assembly, Indian parliament or the UN. This truth is interspersed in Avtar Singh Basin's 10-volume documentary study (2012) of India-Pakistan Relations 1947-2007. It contains 3649 official documents, accessed from archives of India's external-affairs ministry. These papers gave new perspectives on Nehru's vacillating state of perfidious mind concerning the Kashmir dispute. In his 2018 book (published after six years of his earlier work), India, Pakistan: Neighbours at Odds (Bloomsbury India, New Delhi, 2018), Bhasin discusses Nehru's perfidy on Kashmir in Chapter 5 titled Kashmir, India's Constitution and Nehru's Vacillation (pages 51-64). The book is based on Selected Works of Jawaharlal (SWJ) Nehru and author's own compendium of documents on India-Pak relations. Let us lay bare a few of Nehru's somersaults
Nehru disowns Kashmir assembly's "accession", owns Security Council resolutions
Initially, Nehru banked on so-called Instrument of Accession and its authentication by `Constituent Assembly. Yet, in a volte-face he reiterated in New Delhi on November3, 1951 that `we have made it perfectly clear before the Security Council that the Kashmir Constituent Assembly does not [insofar] as we are concerned come in the way of a decision by the Security Council, or the United Nations'(SWJ: Volume 4: page 292, Bhasin p.228). Again, at a press conference on June 11, 1951, he was asked `if the proposed constituent assembly of Kashmir "decides in favour of acceding to Pakistan, what will be the position?"' he reiterated, `We have made it perfectly clear that the Constituent Assembly of Kashmir was not meant to decide finally any such question , and it is not in the way of any decision which may ultimate flow from the Security Council proceedings' (SWJ: Volume 15:, Part II, page 394. Bhasin page 56). He re-emphasised his view once again at a press conference in New Delhi On November 3, 1951.
Nehru does not label Pakistan an aggressor at the UN
And then labels it so in Parliament
He never labeled Pakistan an aggressor at the UN. Yet, he told parliament on March 1, 1954 `that "aggression" took place in Kashmir six and a half years ago with dire consequences. Nevertheless the United States have thus far not condemned it and we are asked not to press this point in the interest of peace (Bhasin pp. 55-56).
Nehru disowns the Security Council as just a non-binding mediator
On July 24 1952, Nehru said, `Unless the Security Council functioned under some other Sections of the Charter, it cannot take a decision which is binding upon us unless we agree to it. They are functioning as mediators and a mediator means getting people to agree (SWJ, Volume 19, page 241. Bhasin page 56).
Security Council re-owned
Bhasin points out (page 57 op. cit.) `At the same press conference on 24 July, 1952 when asked what the necessity of plebiscite was now that he had got the Constituent Assembly [approval], he replied "Maybe theoretically you may be right. But we have given them [UN] an assurance and we stand by it (SWJ: Volume 19, pp. 240-241. Bhasin, p. 57, Bhasin pages 256-257).
Concluding remarks
Pakistan's recourse to the UN is India's Achilles Heel. So it is as India's stand on disputed Kashmir is a rigmarole of inconsistent myths.
To avoid internationalization of the Kashmir issue, India's own former foreign secretary Jagat Singh Mehta offered proposals (rebranded by Pervez Musharraf's) to soften the LOC in exchange for non-internationalisation of the Kashmir dispute for 10 years. Mehta presented his ideas in an article, 'Resolving Kashmir in the International Context of the 1990s'.
India had no consistent stand on Kashmir. There was a time when Sardar Patel presented Kashmir to Pakistan in exchange for Hyderabad and Junagadh. Reportedly, the offer was declined as Pakistan's prime minister Liaquat Ali Khan thought it could retain not only Kashmir but also Junagadh and Hyderabad. Jawaharlal Nehru approached the United Nations' for mediation. He kept harping his commitment to the plebiscite.
It is eerie that the whole architecture of India's stand on Kashmir is erected on the mythical `instrument of accession' and its endorsement by the disputed state's assembly, Accession documents are un-registered with the UN. The Simla Accord text makes crystal clear reference to the UN charter.
Let India know that a state that flouts international treaties is a rogue state: pacta sunt servanda, treaties are to be observed and are binding on parties. Self-determination is not only a political but also a legal right in disputed lands. Sans talks with Pakistan, and UN or third-party mediation, what else is India's recipe for imprisoned Kashmiris? A nuclear Armageddon or divine intervention?
Afghanistan may face famine because of anti-Taliban sanctions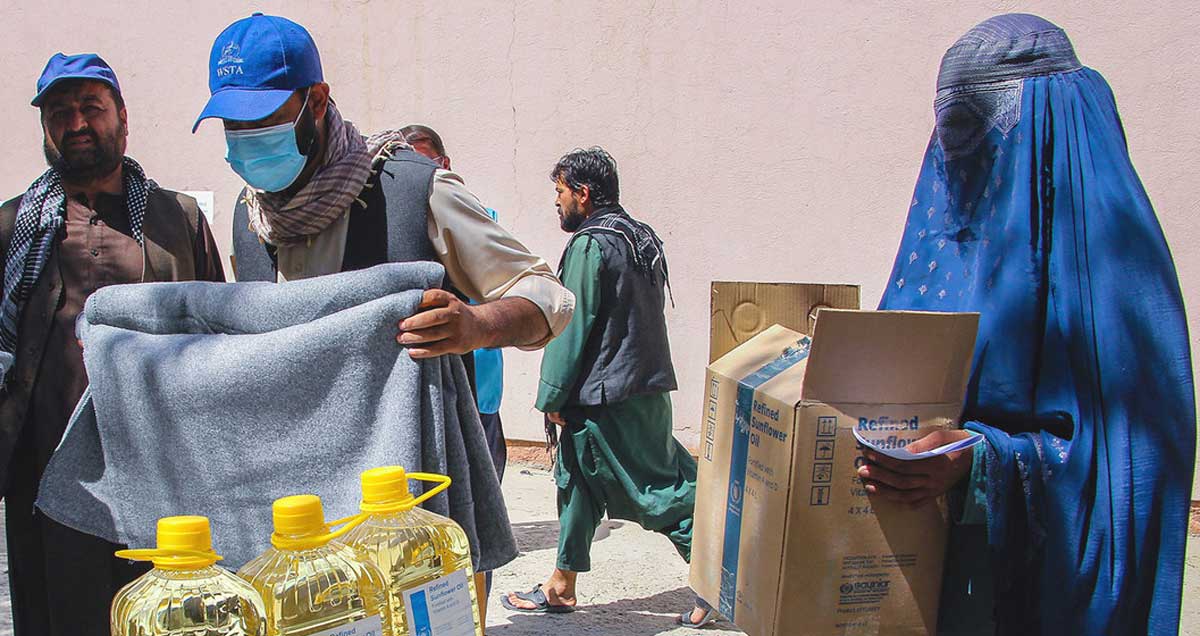 Afghanistan may face a food crisis under the Taliban (outlawed in Russia) rule because this movement is under sanctions of both individual states and the United Nations, Andrei Kortunov, Director General of the Russian International Affairs Council, told TASS on Monday.
"A food crisis and famine in Afghanistan are not ruled out. Indeed, Afghanistan is now on life support, with assistance mostly coming from international development institutes, as well as from the United Nations, the European Union, and the United States, i.e. from Western sources and institutes close to the West," he said. "The Taliban is under international sanctions, not only unilateral US and EU sanctions, but also under UN sanctions. That is why, in formal terms, the Taliban coming to power may mean that these sanctions could be expanded to the entire country, and it will entail serious food problems. Food deliveries from the World Food Program and other international organizations may be at risk."
According to the expert, statistics from recent years show that annual assistance to Afghanistan amounts to about five billion US dollars, but this sum is not enough to satisfy the needs of the country's population. "It is believed that a minimal sum needed by Afghanistan to maintain basic social institutions to avoid hunger in certain regions stands at one billion US dollars a month, i.e. 12 billion a year," Kortunov noted. "Some say that twice as much is needed, taking into account that population growth in Afghanistan is among the world's highest and life expectancy is among the lowest. And around half of Afghan children under five are undernourished."
He noted that despite the fact that the issue of further food supplies to Afghanistan is not settled, some countries, for instance, China, continue to help Afghanistan but a consolidated position of the international community is needed to prevent a food and humanitarian crisis. "A common position of the international community is needed and it should be committed to paper in corresponding resolutions of the United Nations Security Council, which should provide for reservations concerning food assistance in any case," he added.
However, in his words, the key question is who will control the distribution of humanitarian and food assistance inside the country. "There were such precedents when countries and regimes under sanctions were granted reservations and received food assistance. But a logical question arises about who will control the distribution of this assistance. This has always been a stumbling block for programs of assistance to Syria, as the West claimed that if everything is left to Damascus' discretion, assistance will be distributed in the interests of [President Bashar] Assad and his inner circle rather than in the interests of the Syrian people. It is not ruled out that the same position will be taken in respect of the Taliban," Kortunov went on to say. "It means that the international community will be ready to provide food assistance but on condition that unimpeded access will be granted to the areas in need and everything will not be handed over to the Taliban who will decide about whom to help."
After the US announced the end of its operation in Afghanistan and the beginning of its troop withdrawal, the Taliban launched an offensive against Afghan government forces. On August 15, Taliban militants swept into Kabul without encountering any resistance, establishing full control over the country's capital within a few hours. Afghanistan's President Ashraf Ghani said he had stepped down to prevent any bloodshed and subsequently fled the country. US troops left Afghanistan on August 31.
From our partner RIAC