Conflict, COVID, climate crisis, likely to fuel acute food insecurity in 23 'hunger hotspots'
Life-saving aid to families on the brink of famine is being cut off in several countries by fighting and blockades, the UN's Food and Agriculture Organization (FAO) and World Food Programme (WFP) said in a new report issued on Friday.
Of grave concern are 23 'hunger hotspots' which over the next four months are expected to face an acute level of food insecurity due to the combined economic repercussions of COVID-19, the climate crisis and fighting.
"Families that rely on humanitarian assistance to survive are hanging by a thread. When we cannot reach them, that thread is cut, and the consequences are nothing short of catastrophic," warned David Beasley, WFP Executive Director.
Supporting agriculture
Bureaucratic obstacles and a lack of funding also hamper the agencies' efforts to provide emergency food assistance and enable farmers to plant at scale and at the right time.
"The vast majority of those on the verge are farmers. Alongside food assistance, we must do all we can to help them resume food production themselves," said FAO Director-General QU Dongyu.
"So far, support to agriculture as key means of preventing widespread famine remains largely overlooked by donors. Without such support to agriculture, humanitarian needs will keep skyrocketing," he added.
Hotspot nations
The 23 hotspots identified are Afghanistan, Angola, Central Africa Republic, Central Sahel, Chad, Colombia, Democratic Republic of the Congo, Ethiopia, El Salvador together with Honduras, Guatemala, Haiti, Kenya, Lebanon, Madagascar, Mozambique, Myanmar, Nigeria, Sierra Leone together with Liberia, Somalia, South Sudan, Syrian Arab Republic, Yemen.
FAO and WFP have warned that 41 million people were already at risk of falling into famine. 2020 saw 155 million people facing acute food insecurity at crisis or worse levels in 55 countries, according to the Global Report on Food Crises.
This is an increase of more than 20 million from 2019, and the trend is only expected to worsen this year.
The report highlights that conflict, climate extremes and economic shocks, often related to the economic fallout of COVID-19, are likely to remain primary drivers of acute food insecurity for the August-November period this year.
Transboundary threats are also an aggravating factor in some regions. In particular, desert locust infestations in the Horn of Africa and African migratory locust swarms in Southern Africa.
Communities cut off
Humanitarian access constraints are another severe aggravating factor, increasing the risk of famine.
Countries currently facing the most significant obstacles preventing aid from reaching them include Afghanistan, Ethiopia, the Central African Republic, Mali, Nigeria, South Sudan, Somalia, Syria and Yemen.
"The road to zero Hunger isn't paved with conflict, checkpoints and red tape. Humanitarian access isn't some abstract concept.
"It means authorities approving paperwork in time so that food can be moved swiftly, it means checkpoints allow trucks to pass and reach their destination, it means humanitarian responders are not targeted, so they are able to carry out their life- and livelihood-saving work," said Mr. Beasley.
'Highest alert' hotspots
Ethiopia and Madagascar are the world's newest "highest alert" hunger hotspots according to the report. Ethiopia faces a devastating food emergency linked to ongoing conflict in the Tigray region.
Reaching those desperately in need remains an enormous challenge, with 401,000 people expected to face catastrophic conditions by September.
This is the highest number in one country since the 2011 famine in Somalia. Meanwhile, in southern Madagascar, 28,000 people are expected to be pushed into famine-like conditions by the end of the year.
This is due to the worst drought in 40 years, combined with rising food prices, sandstorms, and pests affecting staple crops.
The new highest alerts issued for Ethiopia and Madagascar add to South Sudan, Yemen, and northern Nigeria, which remain among the acute food insecurity hotspots of greatest global concern.
In a few areas, some of these countries are already experiencing famine conditions and significant numbers of people are at risk of falling into famine.
World's worst
In Afghanistan, where acute food insecurity is becoming increasingly critical due to ongoing drought, there is rising conflict-driven displacement as well as high food prices and widespread unemployment fuelled by COVID-19.
Meanwhile, the already precarious situation in Haiti is expected to get worse as the country faces likely lower staple crop production due to lack of, or irregular, rainfall. It is also reeling from worsening political instability and food price inflation, and the impacts of COVID-19-related restrictions.
The report warns that humanitarian action is urgently needed to prevent hunger, famine and death in all 23 hotspots.
It provides country-specific recommendations covering both shorter-term emergency responses, as well as anticipatory actions to protect rural livelihoods and increase agricultural production, so at-risk communities can better withstand future shocks.
Urgent action needed to protect Vietnamese workers trafficked to Serbia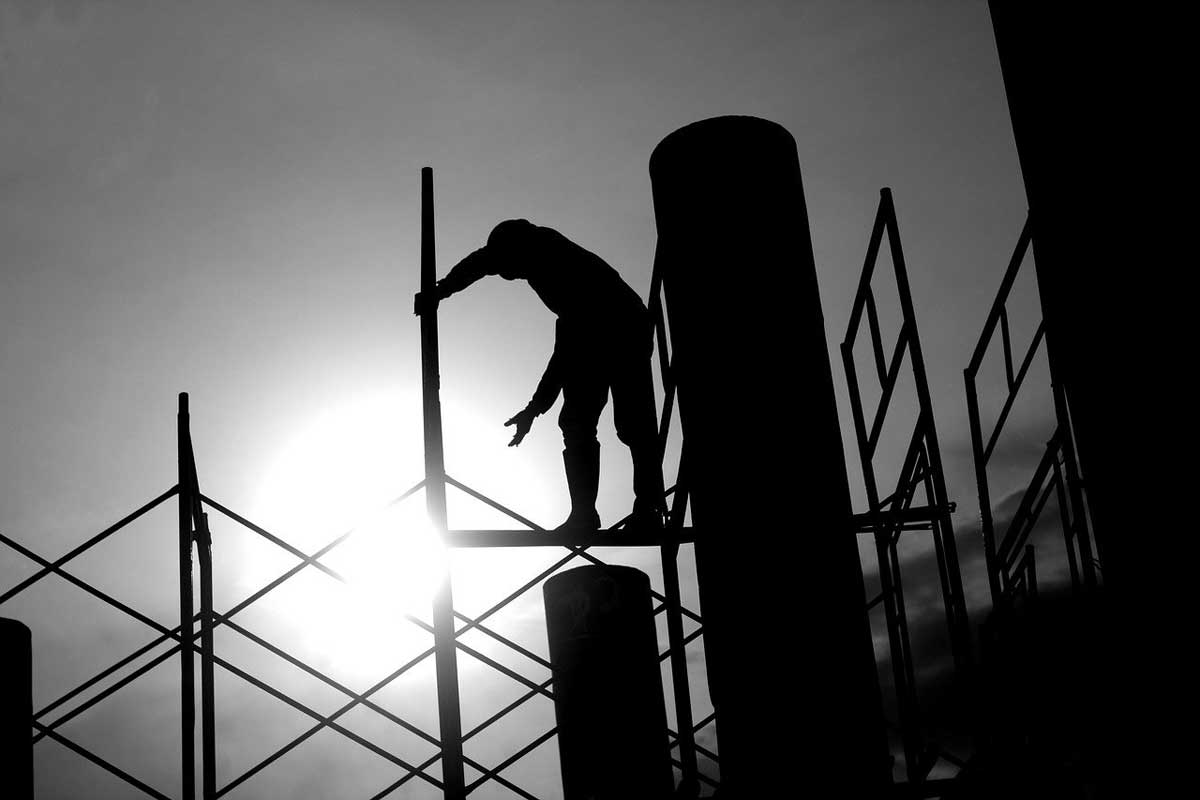 Urgent action is required to assist and protect some 400 Vietnamese migrant workers who were allegedly trafficked to Serbia, experts appointed by the UN Human Rights Council said on Friday.
Eight companies, including Vietnamese labour recruitment agencies and Chinese construction firms registered in Serbia, have reportedly been implicated in serious human rights abuses, they said, citing information received.
The experts have written to the businesses and are also in contact with authorities in the three countries.
Appalling conditions
"We are deeply concerned that these migrant workers may have been trafficked for purposes of forced labour, and have been living and working in appalling conditions in Serbia, at serious risk to their lives and health," they said in a statement. 
They were also disturbed by allegations that civil society groups wanting to assist the workers have not been allowed access to them.
The experts urged the Governments of Serbia, Viet Nam and China to ensure that businesses based in their territory, or operating under their jurisdiction, respect the human rights of all workers.
"This includes not only the businesses who rely on migrant labour but also labour recruitment agencies," they said.
Duty to protect
Regulation and monitoring of labour recruitment agencies is also critical to effectively prevent trafficking for the purposes of forced labour, they added.
The experts reminded governments of their duty to protect against business-related human rights abuses.
Countries must also take appropriate steps to ensure victims have access to justice and effective remedies, and to ensure ongoing assistance and protection, including against forced return.
They also highlighted the obligations of businesses to exercise due diligence in ensuring that the rights of all workers are protected, without discrimination, recognising the particular needs and rights of migrant workers.
Independent experts
The eight human rights experts who issued the statement receive their mandates from the UN Human Rights Council, located in Geneva.
They monitor and report on specific issues of global concern, which include trafficking in persons, contemporary forms of slavery, the human rights of migrants, and implementation of UN principles on business and human rights.
The experts operate in their individual capacity and are neither UN staff nor are they paid for their work.
UNRWA condemns demolition of Palestinian home in East Jerusalem
The UN agency that supports Palestinian refugees, UNRWA, on Thursday urged Israeli to immediately halt all evictions and demolitions in the West Bank, including East Jerusalem, after an entire family was forced out of their long-term home the previous day.
Israeli police evicted the Salhiyya family from their two adjacent houses, according to news reports, in the Sheikh Jarrah neighbourhood in East Jerusalem early on Wednesday, and later tore down the structures – a move which UNRWA's West Bank field office has condemned.
Staff who visited the scene on Thursday morning observed the total destruction of the property, with school bags, clothes and family photos still partially visible beneath the rubble.
Against international law
"Under international humanitarian law, the forcible transfer of protected persons, as well as the destruction of real or personal property belonging individually or collectively to private persons by Israel, as the occupying power, is strictly forbidden, except where such measures would be rendered absolutely necessary by imperative military reasons, or for the security of the population under occupation," the agency said. 
The 15-member Salhiyya family, who include an older woman and young child, had been living in Sheikh Jarrah for nearly 40 years, according to UNRWA.
The neigbourhood and tensions surrounding evictions, and attempted evictions, was at the heart of brutal fighting that erupted last year in Gaza, between Israel and the militant group, Hamas.
Arrests and injuries
Israeli forces raided the two Salhiyya houses on the property, at 3am on Wednesday, while the family was sleeping.
In a matter of hours the homes, as well as their possessions, were destroyed, UNRWA said, adding that Israeli forces injured several family members during the eviction operations.
The head of the family, Mahmoud Salhiyya, along with other relatives, was also arrested. Mr. Salhiyya had threatened to set himself on fire two days ago after Israeli forces demolished his business, located next door.
Other families at risk
UNRWA stated that sadly, cases like the Salhiyya's are not unique as scores of Palestine refugee families in different areas of Sheikh Jarrah alone – over 200 persons, many of them children – currently face imminent threat of eviction.
Across East Jerusalem, an estimated 218 Palestinian households are at risk of displacement by the Israeli authorities, the agency said, citing 2020 data from the UN humanitarian affairs office, OCHA.
These households comprise some 970 people, including 424 children.
UNRWA called on the Israeli authorities to abide by international law and, as the occupying power, to ensure the protection of Palestine refugees and civilians in the West Bank, including East Jerusalem.
"All individuals have a right to safe and secure housing and to live in peace and dignity," said the agency.
Agencies call for release of seriously ill child
In another development in the region, UNRWA and two other UN agencies are calling for the immediate release of a seriously ill Palestinian child detained in Israel.
Amal Nakhleh, now 18, has been held without charge for more than a year, a measure known as administrative detention. He has a rare neuromuscular disorder, according to media reports.
Israel has extended his detention until 18 May, according to a statement issued on Thursday by the UN Children's Fund (UNICEF), UNRWA, and the UN human rights office, OHCHR.
"Neither Amal nor his lawyers or family have been informed of the reasons for his arrest and detention. Amal suffers from a severe autoimmune disease that requires continuous medical treatment and monitoring," they said. 
Not an isolated case
The UN agencies called for his "immediate and unconditional release", in line with international human rights law.
This is not an isolated case, they added, as currently at least three Palestinians are in administrative detention who were under age 18 when they were first detained.
"We echo the calls of the UN Secretary-General who in his Report on Children and Armed Conflict has, every year since 2015, urges Israel to end the administrative detention of children. This practice deprives children of their liberty and must immediately end."
UNRWA seeks $1.6 billion to support Palestinian refugees in 2022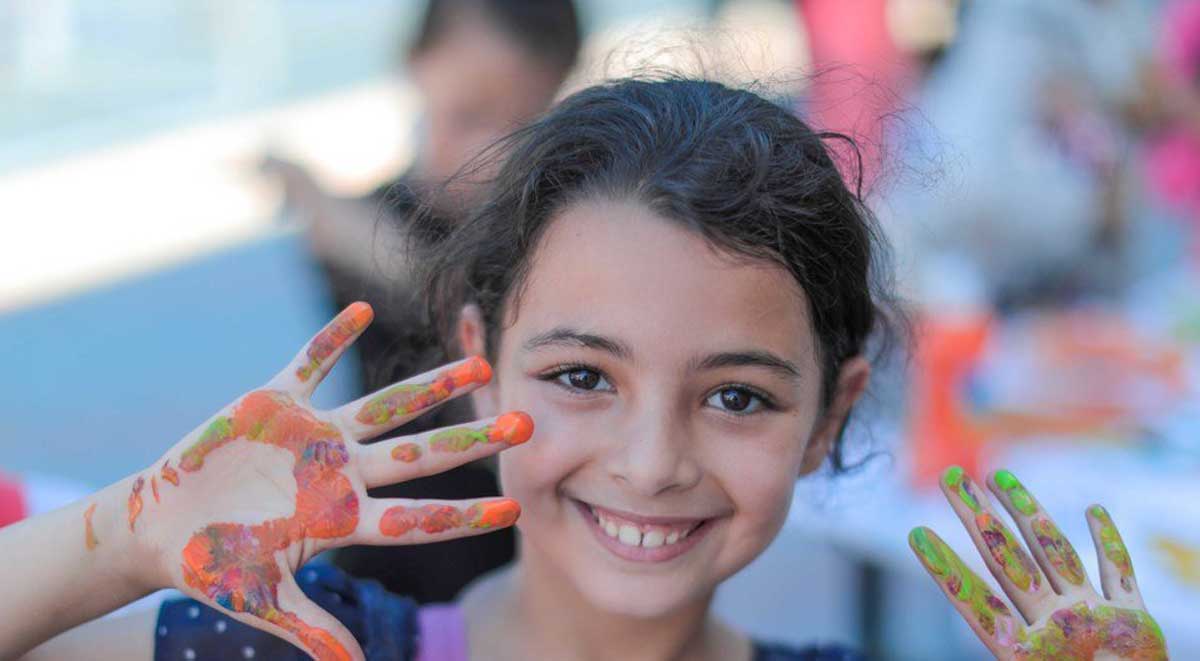 The UN agency that supports Palestinian refugees, UNRWA, on Tuesday appealed for $1.6 billion to support its lifesaving work this year amid acute regional crises and chronic funding shortfalls.
UNRWA provides services and programmes, including education, health and food assistance, to more than five million Palestinians across the Middle East.
The 2022 budget proposal includes additional emergency funding to address humanitarian needs arising from crises in Gaza, the West Bank, Syria, and Lebanon.
'Indispensable' to stability
Philippe Lazzarini, the agency's Commissioner-General, said budget shortfalls pose a serious threat to its ability to maintain operations.
"The international community recognizes the lifesaving role of UNRWA and its indispensable contribution to stability in the Middle East. It also recognizes how cost-efficient and agile UNRWA is. In 2022, that recognition must be supported by the adequate level of funding to meet this critical moment for Palestine refugees," he said.
The budget proposal comes as UNRWA confronts chronic funding gaps as needs keep rising.
Distress and despair
It is estimated that 2.3 million Palestinian refugees are living in poverty, and the COVID-19 pandemic continues to threaten health and livelihoods.
Distress and despair have become the norm among Palestinian refugees, according to UNRWA. Many, particularly in Gaza, Syria and Lebanon, report that they are ready to use any means to try to migrate outside of the region.
Breaking the cycle
UNRWA has committed to investing in comprehensive programmatic reform and modernization to meet needs in an even more cost-effective and efficient manner.
The agency said that being fully-funded across its full range of services, will assist its efforts towards breaking the cycle of despair among Palestinian refugees through measures such as providing some $31.2 million in microfinance loans and carrying out vital structural improvements to refugee camps.
"The amount that UNRWA is requesting for 2022 will directly contribute to the wellbeing of Palestine refugees, to efforts to combat and contain COVID-19 and to regional stability," said Mr. Lazzarini. urging donors to step up.
"The international community must give UNRWA sufficient and predictable funding so we may continue to provide Palestine refugees with a sense of security and normality they deserve."