Delta variant, a warning the COVID-19 virus is getting 'fitter and faster'
Cases and deaths resulting from COVID-19 continue to climb worldwide, mostly fuelled by the highly transmissible Delta variant, which has spread to 132 countries, said the head of the World Health Organization (WHO) on Friday.
Almost 4 million cases worldwide were reported last week to WHO and the agency expects the total number of cases to pass 200 million, in the next two weeks.
"And we know this is an underestimate", underscored Director-General Tedros Adhanom Gebreyesus during his regular COVID-19 briefing.
Infections have increased in every region of the world, with some even reaching 80 per cent more in the past month. In Africa, deaths have increased by 80 per cent over the same period, the official warned.
Overwhelmed
Tedros blamed the rise of cases on increased social mixing and mobility, the inconsistent use of public health and social measures, and inequitable vaccine use. He said "hard-won gains" are in jeopardy or being lost, and health systems in many countries are increasingly overwhelmed.
"WHO has warned that the COVID-19 virus has been changing since it was first reported, and it continues to change. So far, four variants of concern have emerged, and there will be more as long as the virus continues to spread", he underscored.
A higher viral load
Lead WHO epidemiologist and COVID-19 technical lead, Dr. Maria Van Kerkhove, explained that the Delta variant has certain mutations that allow the virus to adhere to human cells more easily and that experts are also seeing a higher viral load in individuals infected.
She called Delta "dangerous and the most transmissible SARS-CoV-2 virus to date".
"There are some laboratory studies that suggest that there's increase replication in some of the modelled human airway systems", she added.
In terms of severity, Dr. Van Kerkhove highlighted that there has been an increase in hospitalizations in certain countries affected by the variant, "but we haven't yet seen an increase in mortality".
The WHO expert reminded that although there is some data that suggest that people vaccinated can get infected and transmit the variant, the likelihood is much reduced after the second dose has been administered and reached full effectiveness.
She also clarified that Delta is not specifically targeting children as some reports have suggested, but warned that as long as the variants are circulating, they will infect anybody that is not taking proper precautions.
Continuing to evolve
"It's in the virus's interests to evolve, viruses are not alive they don't have a brain to think through this, but they become more fit the more they circulate, so the virus will likely become even more transmissible because this is what viruses do, they evolve they change overtime", Dr. Van Kerkhove warned, echoing Tedros' remarks.
"We have to do what we can to drive it down", she added, reminding that public health and social measures do work against the Delta variant, and that the vaccines do prevent disease and death.
Dr. Michael Ryan, Executive Director of WHO Health Emergencies, said that even with the virus getting "faster and fitter" the gameplan does not change, but It needs to be implemented more efficiently.
"Delta is a warning that this virus is evolving, but it is also a call to action before more dangerous variants emerge", he said.
Shots for Africa
Last month, the WHO chief announced the setting up of a technology transfer hub for mRNA vaccines In South Africa as part of WHO's efforts to scale up production of vaccines and their distribution in Africa.
"Today we have taken another step forward, with a letter of intent that sets out the terms of collaboration signed by the partners in the hub: WHO; the Medicines Patent Pool; Afrigen Biologics; the Biologicals and Vaccines Institute of Southern Africa; the South African Medical Research Council and the Africa Centres for Disease Control and Prevention", Tedros explained.
He added that WHO's goal remains to aid every country in vaccinating at least 10% of its population by the end of September, at least 40% by the end of this year, and 70% by the middle of next year.
"We are a long way off achieving those targets. So far, just over half of countries have fully vaccinated 10% of their population, less than a quarter of countries have vaccinated 40%, and only 3 countries have vaccinated 70%", Tedros warned.
The WHO head reminded that the global distribution of vaccines remains unjust, despite expert warnings and appeals, and said that all regions remain at risk, "none more so, than Africa".
"On current trends, nearly 70% of African countries will not reach the 10% vaccination target by the end of September", he cautioned.
New tool to fight Delta
Tedros also announced that on response to the Delta surge, the WHO's Access to COVID-19 Tools Accelerator is launching the Rapid ACT-Accelerator Delta Response, or RADAR, and issuing an urgent call for 7.7 billion U.S. dollars for tests, treatments and vaccines.
Moderna vs. Pfizer: Two Recent Studies Show Moderna to Be The More Effective One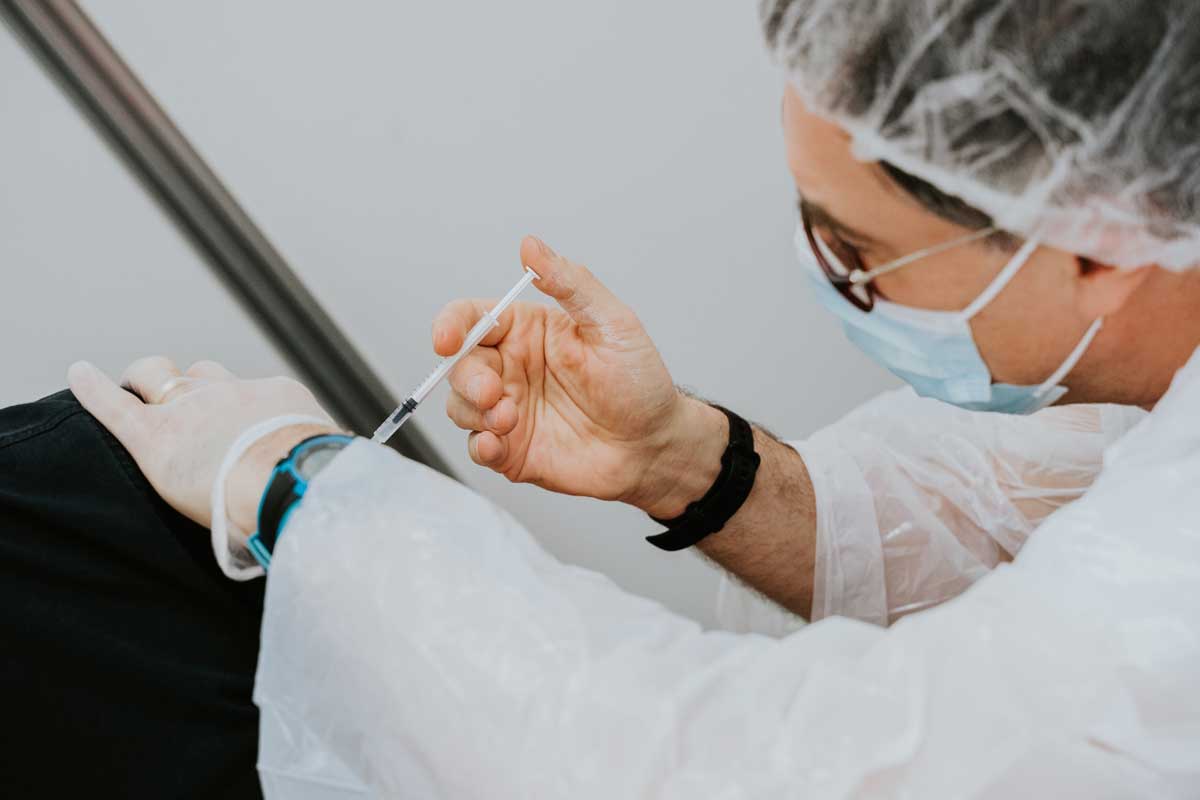 The first study was published by medRxiv "The Preprint Server for Health Sciences" on August 9th, and compared (on 25,589 vaccinated v. 25,589 unvaccinated Minnesotans) "the effectiveness of two full-length Spike protein-encoding mRNA vaccines from Moderna (mRNA-1273) and Pfizer/BioNTech (BNT162b2) in the Mayo Clinic Health System in Minnesota over time from January to July 2021." Moderna was 86% effective against the infection; Pfizer was 76% effective. In July (when the "Delta" variant first became dominant) Moderna was 91.6% effective against hospitalization; Pfizer was 85%. But during that month, effectiveness against the infection was 76% for Moderna v. 42% for Pfizer. Nationwide (including Mayo in MN, WI, AZ, FL, & IA), Moderna was about twice as effective "against breakthrough infection" v. Pfizer.
The second study was far smaller, published on September 10th by the CDC, and studied only 1,175 hospitalized U.S. veterans (93% male) at V.A. centers nationwide. Moderna was estimated at 91.6% effective, Pfizer at 83.4%. Since no non-hospitalized comparison-sample were studied, "Vaccine effectiveness … to prevent Covid-19-associated hospitalization was estimated by using multivariate logistic regression to compare the odds of full vaccination between case-patients and controls," and so the reliability of this study was far less than in the Mayo Clinic study.
India Completes First Drone Delivery of Vaccines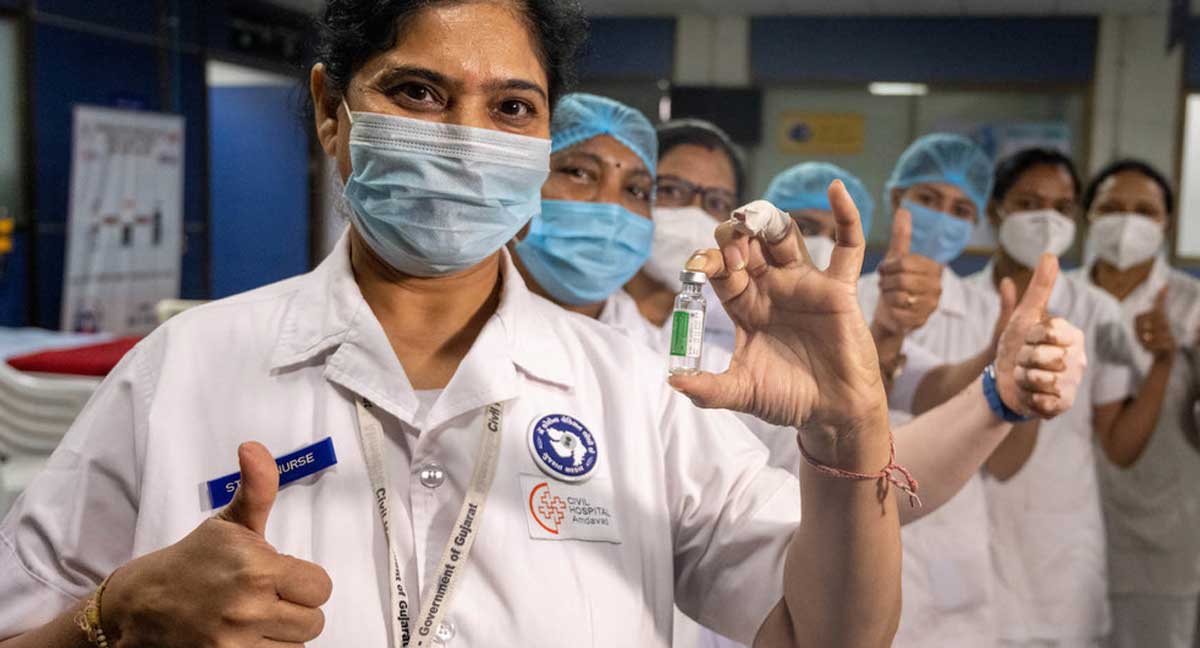 Today marks the beginning of the first trials for the delivery of MMR, influenza and COVID-19 vaccines in the southern state of Telangana.
The trials, which have been organized by the World Economic Forum in partnership with the state government of Telangana, Apollo Hospital's HealthNet Global and NITI Aayog, will be conducted over 28 days in designated air corridors in the district of Vikarabad, Telangana.
Starting off with the first ever drone delivery of a vaccine in India, the trials are focused on laying the groundwork for a more elaborate drone delivery network that will improve access to vital healthcare supplies for remote and vulnerable communities. This is also the first drone programme since India recently liberalized its drone policy.
"The Forum is pleased to support Indian government and industry in demonstrating how emerging technologies can be used to improve access to healthcare for its most vulnerable populations," says Timothy Reuter, Head of Aerospace and Drones, World Economic Forum. "The project has set into motion the adoption of drones to deliver lifesaving services across the country. We believe that India's work with drones can serve as a model for other countries in the region and beyond."
"Ever since Telangana issued the expression of interest in expanded drone use in March 2020, the industry has witnessed an acceleration around policy decisions," said Vignesh Santhanam, Lead, Aerospace and Drones, World Economic Forum. "With the latest liberalization of India's drone economy the Medicine from the Sky initiative has made efforts to invigorate the drone sector in India by demonstrating the essence of cooperative federalism and creating a template for the region."
"Being at the forefront of leveraging emerging technologies, Telangana has always acted as a testbed for innovative solutions to support scaling across the nation," said K.T. Rama Rao, Minister of Information Technology, Industries, Municipal Administration and Urban Development of Telangana, India. "The COVID-19 pandemic has highlighted that healthcare supply chains can be further strengthened and drones offer a robust value proposition especially when it comes to remote areas and emergencies. The Medicine from the Sky is the first of its kind initiative in the country to generate insights that shall benefit the entire ecosystem. The enthusiasm and support by all the partners is deeply appreciated."
With the support of the Vikarabad municipality, India's Ministry of Civil Aviation, the Directorate-General of Civil Aviation and the Airports Authority of India, this will be the first drone-delivered COVID-19 vaccine in Asia. After extended trials with MMR and influenza vaccines, COVID-19 vaccines will also be transported beyond the visual line of sight.
"This pilot has been enabled through a series of collaborations between India's regulatory agencies state government, the World Economic Forum, international organizations, healthcare experts and drone companies," said Anna Roy, Senior Adviser, Frontier Technologies, NITI Aayog, Government of India. "The Medicine from the Sky community has acted as an important platform providing advice and insight that has translated the extensive academic groundwork into action on ground. Through a highly collaborative effort, the pilot programme also demonstrates the importance of localized inputs and micro planning for healthcare in remote parts of the world."
This initiative aims to improve equity in healthcare while enabling healthcare access for isolated populations and hazard-prone areas. The project has eight participating partners, including drone operators and experts in healthcare and airspace management among others. Together, these partners will demonstrate short and long-range drone-based deliveries to assess the efficacy of low-altitude aerial logistics in healthcare.
"Drone use provides the opportunity to support our traditional approaches to healthcare delivery especially in underserved or remote regions of the country," said Dr. Sangita Reddy, Joint Managing Director, Apollo Hospitals Group. "Our healthcare sector could potentially witness large-scale deliveries of long-tail medicines, vaccines, blood and vital organs throughout the country across terrains with drones in action. As clinical partners in the Medicine from the Sky initiative, Apollo Hospital's HealthNet Global will be responsible for enabling vaccine and medicine availability and properly monitoring the adherence of clinical protocols throughout the project."
An industry core group was commissioned in June 2021 to help scale the effort to bolster last-mile mobility in healthcare. The outcomes from the trials will be analysed and used to scale up the effort to additional states with the support of the Medicine from the Sky community and key stakeholders. The project is expected to be expanded to six states in the coming months.
Pandemic increasing risk factors for suicide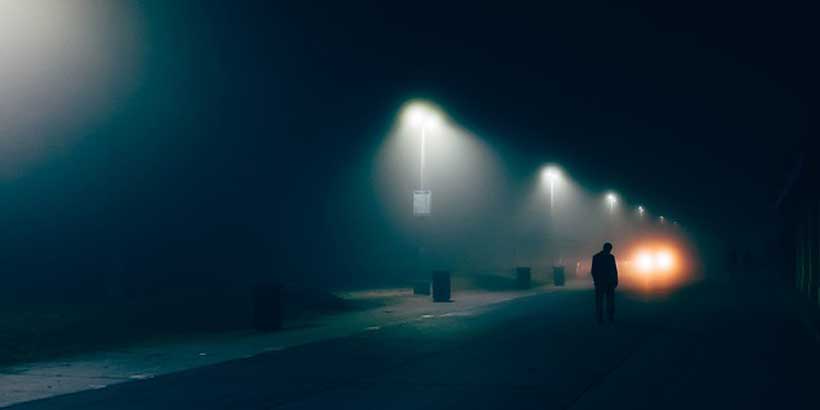 Suicide prevention must be prioritized after 18 months of the COVID-19 pandemic, the Americas office of the World Health Organization (WHO) warned ahead of World Suicide Prevention Day, commemorated annually on 10 September.
Studies show that the global crisis has exacerbated risk factors associated with suicidal behaviours, such as job loss, trauma or abuse, mental health disorders and barriers to accessing health care.
'Urgent public health problem'
"Suicide is an urgent public health problem and its prevention must be a national priority," said Renato Oliveira e Souza, head of the Mental Health Unit at the Pan American Health Organization (PAHO).
"We need concrete action from all elements of society to put an end to these deaths, and for governments to create and invest in a comprehensive national strategy to improve suicide prevention and care," he added.
Globally, one in 100 deaths is by suicide, making it among the leading causes of death worldwide and the fourth leading cause of death among 15- to 29-year-olds, after road traffic accidents, tuberculosis and interpersonal violence.
More people die each year from suicide than from HIV, malaria, or breast cancer, or from war and homicide, according to WHO.
Warning signs
Some of the verbal or behavioural warning signs for suicide include talking about wanting to die, feeling immense guilt or shame, or feeling like a burden to others. Other signs are feeling empty, hopeless or trapped, or having no reason to live, or feeling extremely sad, anxious, agitated, or full of anger.
Among behavioural changes that can also be warning signs, are researching ways to die, staying away from friends, giving away important items, showing extreme mood swings, eating or sleeping too much or too little, and using drugs or alcohol more often.
Anyone who detects warning signs of suicide, whether in themselves or in someone they know, should seek help from a health care professional as soon as possible.
Hope through action
World Suicide Prevention Day is organized by the International Association for Suicide Prevention (IASP) and endorsed by WHO.
This year's theme 'Creating hope through action', focuses on the need for collective action to address the issue.
WHO recently published guidance that supports national efforts to help reduce the global suicide rate by one-third by 2030, in line with the Sustainable Development Goals (SDGs).
Key prevention measures include limiting access to means of suicide, such as firearms and pesticide, as well as early identification, assessment, management and follow-up of people affected by suicidal thoughts and behaviours.
Other actions include fostering adolescent social-emotional skills, and educating the media in responsible reporting on suicide