The post-Soviet Central Asian nations are gravely concerned about the Taliban's rapid offensive in non-Pashtun northern provinces of Afghanistan seizing border crossings with Uzbekistan, Tajikistan and Turkmenistan. The region, which is considered Russia's backyard, is not ready to cope on its own with the aftermath of the Afghan conflict after the US withdrawal on August 31 and to confront new challenges posed by the jihadist threat. This further forces the authoritarian and corrupt Central Asian political regimes to seek outside support rather than relying on their strength.
Central Asia's economic and military vulnerability to growing security challenges amid a nationwide Taliban advance has once again turned the region into an arena of geopolitical rivalry between world powers, the US, Russia and China.
By exploiting the Afghan crisis, Moscow is trying to increase its military influence in the wider Central Asian region, also known as Russia's 'southern underbelly,' a term that underscores the sense of vulnerability it feels along its southern border. Putin's primary goal at this stage is to prevent the US armed forces from gaining a foothold in Central Asia again after their withdrawal from Afghanistan. Because for Moscow any forays by Washington in its 'southern underbelly', especially in the military field, represent a potential threat that could reduce its influence in the post-Soviet space.
Therefore, Russian officials are now carefully eyeing the next US moves and scrutinizing each of their contacts with the Central Asian governments. The military escalation near the border areas of its 'southern underbelly' is playing into Russia's hands, as the "Five Stans" have high hopes for the Kremlin security umbrella to prevent possible threats from Afghanistan. Russia, in turn, seeing the dependence of Central Asian nations on it for support and defense, and is mounting speculation over the potential destabilization of the region.
It is noteworthy that Russia views the Collective Security Treaty Organization (CSTO) as its hard power outposts in the region, which members are Kazakhstan, Kyrgyzstan and Tajikistan. In early July, Tajikistan called on CSTO to help it deal with security challenges emerging from Afghanistan, as its military forces could not handle the instability at the border without external assistance.
Moreover, President Vladimir Putin personally called his Tajik counterpart Emomali Rakhmon and confirmed his readiness to provide Tajikistan with the necessary support, both bilaterally and within the framework of the CSTO. For this purpose, Moscow wants to use its 201st military base in Tajikistan, one of its biggest abroad, to ensure the security of its allies.
The two authoritarian leaders agreed to jointly counter international terrorist threats at the time when some 1,600 Afghan government troops were fled north into Tajikistan and Uzbekistan following a Taliban onslaught in June.
Despite the amorphousness and ineffectiveness of the Russia-led military bloc, Moscow likes to emphasize the mutual defense commitments of CSTO members on the principle that "an attack against one Ally is considered as an attack against all Allies." Another tool of Russian military influence in the region is its military base in Kyrgyz Kant, which strengthened its air and missile defense systems, deployed unmanned aerial vehicles (UAVs) and modern Mi-8MTV5-1 helicopters last year. Moscow is also strengthening military cooperation with non-CSTO members, Uzbekistan and Turkmenistan, in bilateral framework, by arms sales and joint military exercises. Russia has long viewed Central Asia as part of its privileged sphere of influence, and any military-political activity of external actors here arouses its envy and suspicion. The recent intensification of Russian military activity in the region is aimed at hindering the US military presence in Central Asia following its withdrawal from Afghanistan.
US foreign policy strategies towards Central Asia
Recently the Biden administration has cautiously probed a foothold in Central Asia to redeployment of US troops and to temporarily house about 9,000 Afghan interpreters who assisted with the American military's invasion and occupation of the country. On April 15, the US officials had been in contact with Kazakh, Uzbek, and Tajik authorities about the possibility of reposition some of its troops in the region.
Further, on July 1 in Washington, US top diplomat Antony Blinken met with his Uzbek and Tajik counterparts, during which the parties discussed regional security and the situation in Afghanistan. After the meeting, Blinken tweeted words of gratitude to Uzbek Foreign Minister Abdulaziz Kamilov and described Uzbekistan as an essential partner for regional security. "We have strong shared interests when it comes to security in the region, particularly with regard to Afghanistan," Blinken said. Separately, in his meeting with Tajik Foreign Minister Sirojiddin Muhriddin, Blinken discussed the military-political situation in Afghanistan and affirmed the US commitment to Tajikistan's security, stability, and territorial integrity.
Zalmay Khalilzad, the US special representative for Afghanistan, visited Kazakhstan, Uzbekistan and Tajikistan in May-June, where he held talks with the leaders of the countries on regional security issues. Elizabeth Sherwood-Randall, the Homeland Security Adviser to the US President, attended the C5+1 meeting in the Uzbek capital of Tashkent on July 15, where she assured that the US will continue to solicit strong regionally and internationally support for the Afghan peace process. Details of US requests for bases in Central Asia have not been disclosed to the press, but the State Department's increased activity towards the 'Five Stans' indicates that Washington is looking for regional partners.
However, their attempts to collect over-the-horizon counterterrorism capacity in Central Asia to support the current Afghan government apparently to have not resulted. It appears that Central Asian governments are playing it cool. Uzbekistan referred to its national defense doctrine, according to which no foreign military base could be permitted on Uzbek soil. Tajikistan recalled that as a member of the Moscow-led CSTO, it has no right to host foreign military bases on its territory without the consent of other members of the bloc. Kazakhstan silently bypassed the Afghan issues. Perhaps the US did not take into account the new Kyrgyz government due to its strong pro-Russian position. Apparently, Central Asian governments also have not replied positively to Washington's request for temporarily housing some of Afghans who worked alongside US troops and who may be at risk from the Taliban. That was the result of Russia's undisguised and heavy political pressure on its Central Asian allies.
Russia's 'heavy hand' over Central Asia
The alarming situation along the Central Asian-Afghan border and the return's threat of Taliban-backed Uzbek and Tajik Jihadists to Fergana Valley have forced the region's authoritarian leaders to seek protection under Putin's heavy hand. In May, he received the Tajik president Emomali Rahmon and the Kyrgyz leader Sadyr Japarov in Russia. Over the past three months, Putin has regularly spoken on the phone with his Kazakh, Uzbek and Turkmen counterparts, during which they discussed the security situation in the region. However, it can be assessed as political pressure considering Putin's sharp anti-Western stance and his regular contact with the Central Asian leaders during the period when the US authorities were actively looking for a new place to redeploy their troops.
Russia's top diplomat Sergey Lavrov has long cautioned Central Asia's governments against deploying US troops in their countries. Otherwise, the Russian authorities openly warned that such actions would have far-reaching negative economic and political consequences. Moscow fears that Washington intends to use Central Asia as a foothold to simultaneously challenge its two principal competitors: Russia and China. According to Putin's geostrategists, the US can exploit Russia's 'southern underbelly' as fulcrums to strike at the core of the Kremlin.
Russian Defense Minister Sergei Shoigu, another heavyweight of Putin's anti-Western team, toured Central Asia, attending a meeting of the Council of Defense Ministers of the member states of the CSTO in April. In his speech, he mainly criticized the West, stressing that "the actions of the US and NATO in the European region contribute to the growth of the military danger." While in Dushanbe, Shoigu and his Tajik counterpart Sherali Mirzo announced the creation of a unified air defense system between Russia and Tajikistan. As part of his tour, Sergei Shoigu also visited Tashkent where together with the Uzbek counterpart Bahodir Kurbanov presented the strategic partnership program between Russia and Uzbekistan in the military field for 2021-2025. Notably, the main goal of his tour was to reassert Russian military influence in Central Asia and to counter deploying the US troops in the former Soviet Central Asian nations following their withdrawal from Afghanistan.
Zamir Kabulov, the Kremlin envoy on Afghanistan, stands out against the general background of Russia's anti-American chorus, who recently stressed that "the US withdrawal cannot and must not turn into a redeployment of US and NATO military infrastructure facilities to countries neighboring Afghanistan, especially in Central Asia."
Previously, the Central Asia states in their foreign policy tried to maintain neutrality in the Russia-China-USA triangle, consistently participating in all regional projects proposed by the superpowers: Moscow's 'Eurasian Economic Union', the Beijing's 'Belt and Road' and the Washington's 'C5+1'. However, the Central Asian governments were unable to maintain a balance of neutrality when the interests of global players over the US military presence in the region came into contradiction.
As a result, the withdrawal of US forces from Afghanistan provided the opportunity for Moscow to strengthen its political and military influence not only over its soft "southern underbelly", but also beyond the Eurasian space. Geopolitical competition of global powers for the post-war future of Afghanistan has shown that the Central Asian nations, despite their 30-year experience of independence, still remain dependent on the Kremlin position.
Can Moscow step into the same Afghan river twice?
Notably, Afghanistan was a "geopolitical arena" between Moscow and Washington since the Soviet military intervention in 1979, where two world powers competed for geopolitical, military, economic and ideological superiority. It seems that now Russia's leader, who greatly regretted the collapse of the Soviet Union after its shameful defeat in the Afghan war, has decided to pay the US in their own coin. Putin, whose anti-Western firm beliefs were shaped by the Soviet KGB, is imposing his will upon Central Asian weak leaders to side with Moscow rather than Washington in the "Great Geopolitical Competition."
Over the past twenty years, the Russian GRU repeatedly attempted to undermine the US counterterrorism activity in Afghanistan guiding by the principle "what is bad for Washington is good for Moscow." In June 2020, the US accused Russia of offering the Taliban bounties to kill American troops in Afghanistan. Moscow, then, as usual, denied the accusation.
Now Russian officials and experts gloated over the US withdrawal from Afghanistan. Particularly, pro-Kremlin media automatically credited any of Washington's failures in favor of Moscow. According to Russia's chief diplomat, the US mission in Afghanistan had "failed", and its hasty withdrawal from the country destabilized the region, which in turn exacerbated the terrorist threat in the region. Putin's special envoy on Afghanistan made another accusation that Afghan government forces are losing the war to the Taliban because the US and NATO failed to create a combat-ready army during their twenty years of occupation of the country. Thus, the pro-Kremlin media, which still have a strong influence in the post-Soviet region, are fueling anti-American sentiments on the Afghan problem.
In conclusion, the "Great Game" around Central Asia over Afghanistan indicated the lack of foreign policy independent of the five post-Soviet nations. They are still highly vulnerable before Russian political and military influence even after 30 years of their sovereignty.
Outright US adversaries such as Iran and China have also made efforts to counter the deployment of US forward operating bases in Central Asia. Beijing's tremendous economic pressure on its western neighbors forced them to react coldly to US proposals. In addition, the Afghan Taliban, whose influence began to spread outside the country, made several statements warning Central Asia's neighbors not to provide its territories to US forces.
The coldshoulder of the Central Asian nations to US requests was the result of Washington's passive foreign policy over the past two decades. While U.S. foreign policy was strategically adrift, Putin's Russia regained its posture in the heart of the Eurasian landmass. Today, both Moscow and Beijing are aggressively challenging US interests in Central Asia on multiple fronts.
Thus, the Central Asian states have provided Russia moral satisfaction by supporting it in Putin's "Great Game" in rivalry with the West. However, having sided with Russia, they have not fully achieved an improving of their geopolitical positions, strengthening of defense capability and ensuring regional security. Because, despite its global ambitions, Moscow has very limited political, financial and military resources to protect its Central Asian allies from the post-American Afghanistan security challenges.
Prevention and Encroachment of ISIS into Central Asia from Afghanistan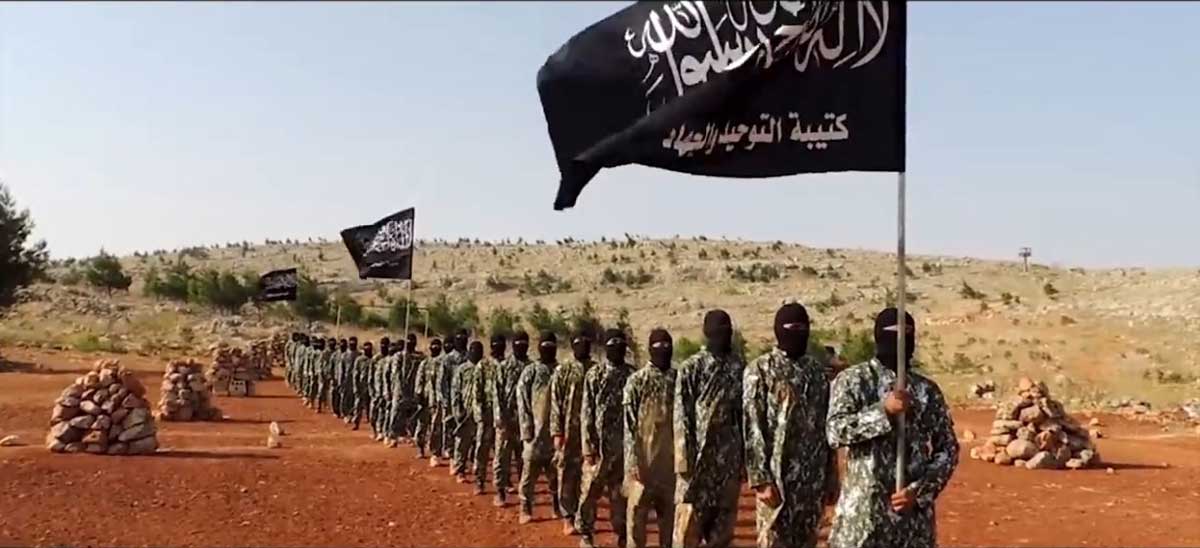 Central Asia is a region that seems the next possible target for (Islamic State of Iraq and Al-Sham) ISIS. There can be different reasons behind it, but at the same time, it is a dilemma that either ISIS will be able to get into Central Asian Republics (CARs)? The main thing can be the geographic location and plans of ISIS that seems very interested in that region. Furthermore, we can see that Afghanistan shares a border with 3 out of 5 CARs that increase the threat of ISIS in the region. Soon after the creation of ISIS, they entered into Afghanistan and started their activities in eastern and northeastern parts of the country; however, after the takeover of the Taliban of Kabul, a number of suicide attacks happened in larger cities of Afghanistan which gives a clue of a more substantial presence of the group and their strength.
Most important tricks to prevent ISIS possible expansion into CARs states we should know about their recruitments policies. Nowadays, in the 21st century, media is considered a 4th organ of the state, and it is diverting people's attention through different meanings to reach the end. Most importantly, I believe that media is a great tool that ISIS (K) uses to recruit foreign fighters; they disseminate information in different ways, especially through social media. But at the same time, we can see that some people in Central Asia feel neglected by the states, and discrimination is going on with them in different aspects of life. It might be socially, politically, and economically. It will not be an exaggeration to mention here that in this region (CARs), people are fed from the ongoing political systems where they are not enjoying the freedom of speech, no free media, political rivalries are almost unacceptable. There is no clear way to choose the successor for the state, though Kyrgyzstan is a kind of half democratic system, so all these aspects led people or compelled them to join such terrorist groups. It is worth mentioning that many Central Asians are working as labour migrants in different parts of the world, especially in Russia as Diasporas. They are sending a considerable amount of remittances into their leaving countries from Russia, but they are facing many issues there as well. Most important is the behaviour of the local people with whom they are working and some government departments as well. They are recruiting people mainly from the people going into mosques in Russia because they know that these people have an Islamic pan idea.
Strategists should come with a clear stance to make a policy that helps states to avoid the access of ISIS in the region. International cooperation is necessary to prevent further expansion of this lethal terrorist organization. In this regard, in my view, the number of surgical strikes should be increased to demise this acute disease, not to convert it into a chronic situation. Major Powers like Russia, the USA, and China should come to a consensus on several Middle East and Afghanistan issues to eliminate them. It is also necessary to have strong border patrol guards to protect illegal crossing of borders and to stop the flow of Central Asian terrorists into Turkey and Afghanistan, which are the nearest ways to join them. Once they join ISIS, they can easily access Central Asia when they have local people from the region. I think policymakers should keep some triggering forces in mind like nationalism, ideology, morality, ideas, and most importantly, national interests that motivate policy to shape a comprehensive plan against ISIS. Fortunately, nationalism is decreasing, and Central Asian people may not have any pan Turkic ideas.
CICA Meeting Seeks to Update Regional Cooperation and Dialogue
The world has recently experienced sharp challenges. The COVID-19 pandemic, while hopefully receding, has caused global economic problems that may take some time to resolve.
Meanwhile the crucial and dramatic changes in Afghanistan have clearly demonstrated that multilateralism has become the only possible approach to ensuring global stability, security and peace. Neither the pandemic and its consequences, nor regional tensions and crises can be resolved without dialogue and the cooperation of states at regional and global levels.
The influence of Asian countries in global developments will continue to increase due to the rapid economic and demographic growth of the region. Asia is on track to top 50 percent of global GDP by 2040. By that point, it is expected to account for 40 percent of the world's total consumption. The region is making not only economic progress but rapid strides in human development. As noted by international observers, the question is no longer how quickly Asia will rise; it is how Asia will lead. Despite Asia's remarkable rise, its family of nations are sometimes kept apart by difficult geography and even more difficult history.
For this reason, it is vital to ensure that there is space for Asian states to conduct dialogue in order to unite efforts on resolving key regional and global issues. The Conference on Interaction and Confidence Building Measures in Asia, an intergovernmental forum, is the most appropriate platform in the region to consolidate the collective wisdom of all Asian nations for peace, cooperation, security and development.
CICA has come a long way since the initiative to convene it was first proposed by the First President of Kazakhstan, Nursultan Nazarbayev, at the 47th Session of the United Nations General Assembly in October 1992. Today, almost 30 years later, CICA brings together 27 Member States. The region covered by CICA stretches from the Pacific to the Mediterranean and from the Ural to the Indian Ocean, covering more than 50 percent of the world's population.
The establishment of the CICA forum emerged from the firm belief that international progress can come about only through strong and effective partnerships. Since the first ministerial meeting, which took place in 1999, CICA has strived to enhance cooperation through elaborating multilateral approaches towards promoting peace, security and stability in Asia.
Yet the world has changed dramatically in the past two decades. Asia has become a key driver of global economic growth and development. Multi-polarity has become the norm of international relations. Countries are actively cooperating thanks to globalization, yet at the same time nationalism is on the rise in many parts of the world. To adapt to these changes, the CICA forum must transform in order to continue to fulfil its important role.
Kazakhstan, as Chair of CICA for 2020-2022, has put forward a number of proposals aimed at making the forum more effective.
Firstly, we believe that it is time to gradually transform it into a fully-fledged international organisation that will be better equipped to cope with the fast-changing security environment and help to pursue developmental goals in our continent. CICA's transformation into such an organisation will expand its capabilities to strengthen cooperation between the member states, cover the entire Asia with a system of deep mutual trust and mutual assistance, as well as increase its status and influence in the international arena.
Secondly, given the dramatic changes that impacted the world in the last two years, it is necessary to update the activities and areas of cooperation within CICA. Due to the threat of the current pandemic, as well as potential future health crises, it is necessary to consider the development of cooperation in the field of epidemiological security, public health and pharmaceuticals. In addition, digitalisation is an important field as the world moves further towards the use of digital technologies. We must also not forget about issues that have been of persistent importance over the last few years, including mitigating climate change, empowering women and youth.
Finally, given the global nature of current challenges, CICA and its member states must also focus on building partnership with other regional and global organisations, particularly the Eurasian Economic Union, the Association of Southeast Asian Nations, the Organisation of Islamic Cooperation and others.
The overarching ambition of CICA is clear – to reduce global geopolitical tensions and threat of conflicts, and instead focus on collaboration and development, especially in Asia, where we share common values and aspirations. Ahead of the upcoming CICA Meeting of Foreign Ministers on 11-12 October in Kazakhstan, we must embrace the idea that CICA should be playing one of the key roles along with other international organisations in the region in achieving these common objectives. This will encourage Asian countries to build bridges among each other and shape a prosperous future in Asia.
Mirziyoyev's Uzbekistan: Marching Confidently Towards a Brighter Future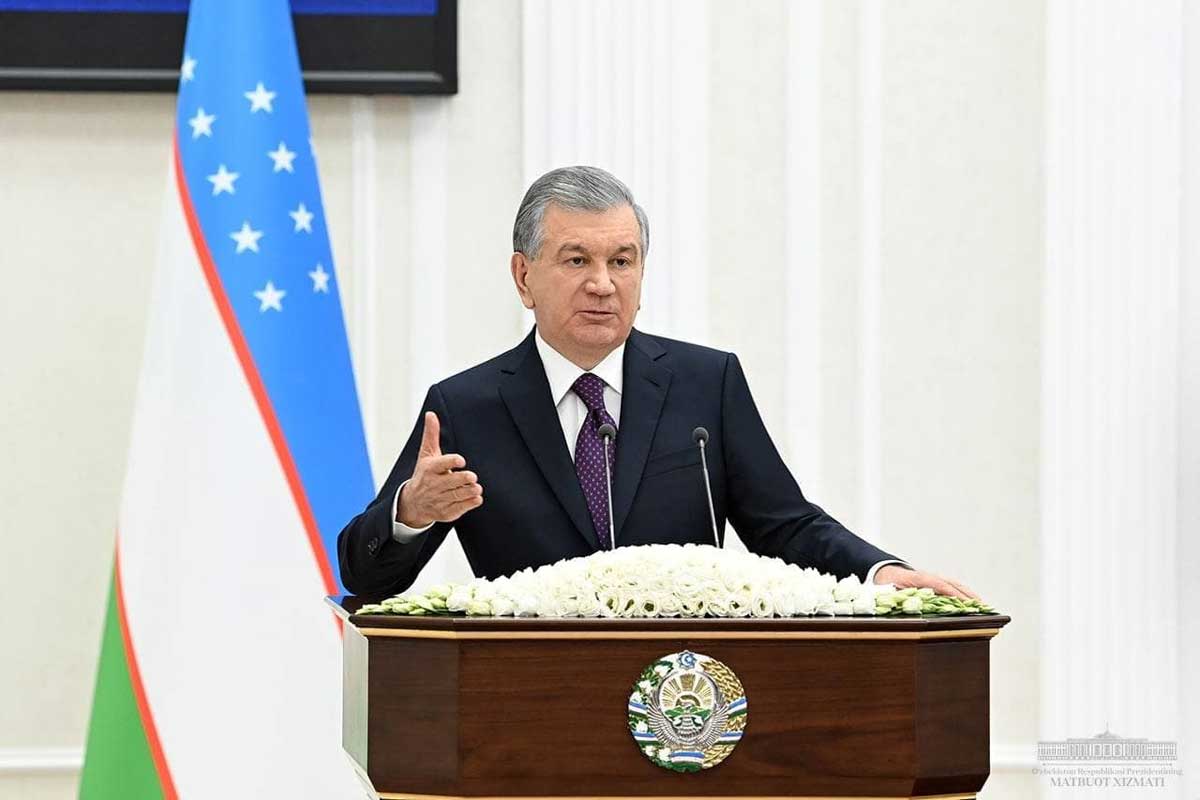 As Uzbekistan celebrates 30 years of independence from former USSR, it is also the time that the nation is completing five years of rule by incumbent president Shavkat Mirziyoyev.
Mirziyoyev took power in September 2016, when the country's first president – Islam Karimov, having ruled since 1991 – passed away, what was seen as a big shock for the entire nation. Since then, Mirziyoyev – elected formally to the presidency later that year – not only steered his nation out of that shock but also put the country on the road to globally-acknowledged reforms, uplift and progress.
Past five years have been a period of extraordinary reform, development and international prestige for this most populous nation of Central Asia. The new leader laid the foundation of a 'New Uzbekistan' with broad-based, comprehensive, inclusive and all-encompassing reforms in economic, political and social spheres.
Economic reforms were aimed primarily at liberalization of economy, moving towards free-market systems and regulations. These have born fruits significantly, with country's economy growing at a healthy average rate, over past years. Output augmented – both in agriculture, and industrial sectors – and per capita incomes increased notably. Confidence of local and foreign investors in Uzbek economy deepened and international institutions started looking towards the country as a new bright spot for regional growth. Welfare of the people, especially the working class, has been put at the centre stage in these sets of reforms.
The democratic reforms, also seen as a model for the region by international observers, revolve around decentralization of power, political inclusiveness and transparency of the electoral processes. This transparency and fairness of electoral processes is noted with appreciation by all those observing the country's political transformation. At the heart of this scheme of political reform lies the awareness and greater participation of masses, country's people from all backgrounds and regions, in the political processes. All the segments of society feel the benefits of this process of political reform pouring down in the form of political empowerments at grassroots.
The country has emerged as one of the most attractive tourist destinations not only in the region but in the whole world. Much of it owes to focused development of tourism of ziaraats, as the country boats a rich cultural and religious heritage – making it a magnet for a large number of people from around the Muslim world, especially from countries such as Pakistan. Uzbekistan Airways, the national flag-carrier, is now one of the most important airlines connecting a sizeable number of countries and regions.
At international stage, country's prestige has continuously been enhancing during past half a decade. Mirziyoyev played a vital role in bringing the leaders of other four Central Asian republic to table, for re-start of the negotiations for the region's integration. Uzbekistan's efforts in this period for Afghanistan's peace and stability and providing the Afghan people with an unattached opening towards Central Asia are noteworthy.
Uzbek president in recent couple of years has played a leading role for the whole wider region by promoting re-initiation and strengthening longstanding bonds and connectivity between Central and South Asia. The July 2021 conference held in Tashkent turned out to be the largest such initiative by Uzbek leadership under Mirziyoyev. Not only Pakistani PM and the then Afghan president were present but ministerial level leaders from some 30 countries and heads of several major international organizations also participated in the mega forum. I have no hesitation in saying that 2021 conference in Tashkent aimed at Central and South Asia connectivity has already started a journey that would not be stopped now; no matter how the things shape in the region. Uzbekistan-Afghanistan-Pakistan railway would be the flagship imove of this journey.
As mentioned above, the reforms' being all-encompassing may be witnessed from the special focus and attention on development of mass media, arts, sports and cultural activities – including the preservation and development of cultures of all the ethnic groups of the nation.
In the nutshell, Uzbekistan of today has assumed a much more vital position in the affairs of the region. The country's people are now living peaceful, prosperous, content and confidence-filled lives, also basking in increasing international glory of their nation. The journey is all set to continue towards greater achievements and a brighter future.