ADB Calls for Just, Equitable Transition Toward Net Zero in Asia and Pacific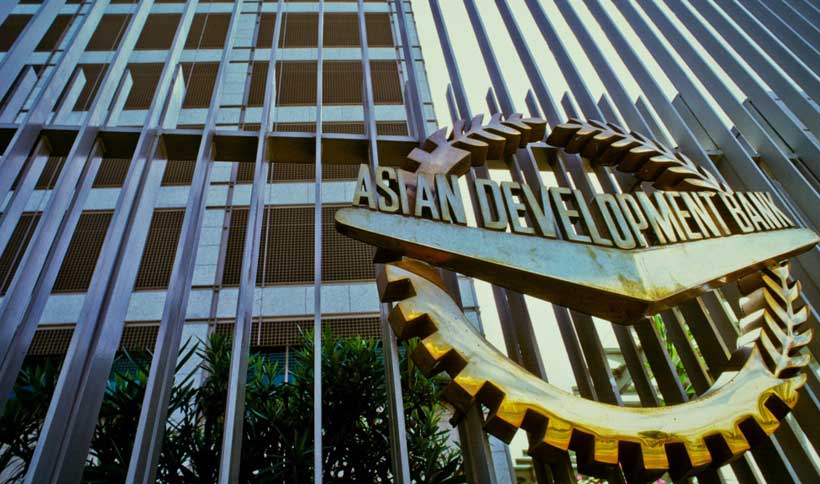 Asian Development Bank (ADB) President Masatsugu Asakawa today called for countries in Asia and the Pacific to take bold action to address climate change while ensuring fair and equitable economic growth amid the coronavirus disease (COVID-19) pandemic.
"The task of addressing climate change is not only urgent, but also inextricably linked to an inclusive and lasting recovery from the pandemic," said Mr. Asakawa at the Indonesian Ministry of Finance–ADB 2021 International Climate Conference. "With shared commitment and international cooperation, we can make the transition to net zero and achieve climate resilience, so that our region emerges stronger than before."
The one-day virtual conference attracted about 800 people from the public and private sectors, development partners, think tanks, and academia to discuss international good practices that can help ADB developing member countries transition to low-carbon, resilient economies and pursue a green, resilient, and inclusive recovery from the COVID-19 pandemic.
The event highlighted Indonesia's commitment to meeting its nationally determined contributions (NDCs) under the Paris Agreement, as well as steps it has taken to support the development of a low-carbon, resilient economy.
"Indonesia has mainstreamed climate change into our National Medium-Term Development Plan 2020–2024 and established a national Action Plan, both on mitigation and adaptation," said Indonesian Vice Minister of Finance Suahasil Nazara. "In the near future, we will use this recovery phase post-COVID-19 pandemic to pursue our climate and sustainability agenda." Indonesia will chair the G20 in 2022.
Asia and the Pacific is responsible for more than half of global greenhouse gas emissions. Recent analysis predicts that global energy-related CO2 emissions will grow by nearly 5% in 2021, as demand for coal, oil, and gas rebounds. About 80% of the growth in coal demand is expected to come from Asia.
The Paris Agreement aims to keep the rise in global temperatures to well below 2°C, preferably to 1.5°C, compared to pre-industrial levels. ADB's sovereign operations will be fully aligned with the goals of the Paris Agreement by 1 July 2023 and its nonsovereign operations by 1 July 2025. ADB will scale up investments in adaptation and resilience to at least $9 billion from 2019 to 2024 to support Asia and the Pacific's recovery from the COVID-19 pandemic. The measures will contribute to ADB's commitment to deliver $80 billion in climate finance between 2019 and 2030.
Mr. Asakawa said ADB will support Indonesia's transition toward a low-carbon, resilient economy and help the country meet its NDC targets. Strengthening resilience is one of the three focus areas in ADB's country partnership strategy for Indonesia. That includes climate change mitigation and adaptation and green recovery, as well as disaster risk management and finance.
Demand for Circular Economy Solutions Prompts Business and Government Changes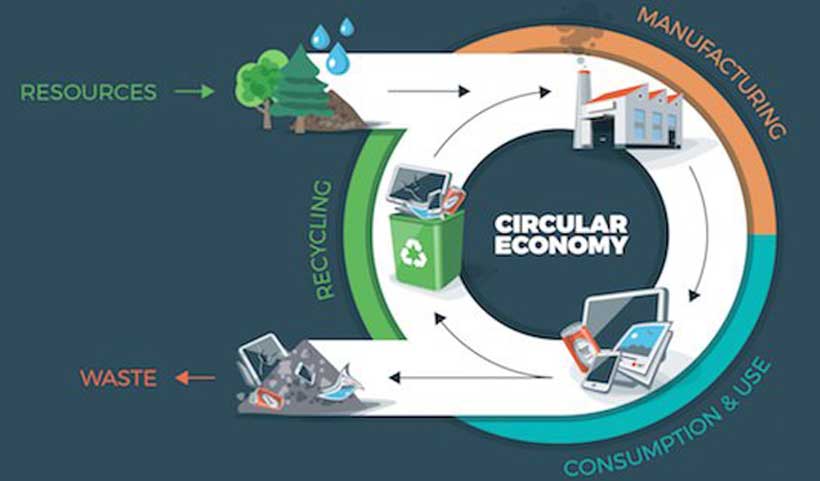 To truly tackle climate goals, the world must transform how it makes and consumes. To support this effort, circular economy initiative Scale360° has expanded its reach from 2 countries to 20 in 2021, taking its unique approach to circular innovation and collaboration to cities, regions and countries around the world, triggering key changes for businesses and governments in how circularity is prioritised and managed.
Scale360°, established in 2019, leverages innovation 'hubs' to bring together leaders in science, policy and business to trigger circular change. They use Scale360°'s unique, tested methodology – the Scale360° Circular Innovation Playbook – to deploy Fourth Industrial Revolution technologies to rethink consumption and production, helping to transform the pipeline of future innovations.
The rapid growth of Scale360° demonstrates the growing demand for guidance on how to enable circular change and collaboration. Highlights from 2021 include:
● Circular Shapers: This initiative, launched this year, mobilised young change-makers in 12 countries to transform their cities into centres of circular economy innovation. Circular Shapers are competitively selected from the Global Shapers Community, a network of young volunteers in 448 city-based hubs around the world.
● Germany: Scale360° Germany is designing a consumer campaign to educate consumers on the environmental impact of 'white goods' (e.g., washing machines, etc.) and empower consumers to lengthen the lifespan of their appliances. This project has been developed in collaboration with Kearney and the Circular Valley.
● Singapore: This new program will improve the conditions for circular scalability in Singapore by engaging Singapore's Deep Tech community and accelerating circular innovation collaborations between startups and corporates. Launched September 2021, this program was developed in collaboration with SGInnovate, a government-backed Deep Tech ecosystem builder and investor.
● Kenya, Bangladesh and India: In these countries, the 2030 Water Resources Group is leveraging Scale360° methodologies, tools and partnerships for scaling up circular economy solutions to improve water resource management in urban, industrial and agricultural sectors. 2030 Water Resources Group is a public-private-civil society partnership hosted by the World Bank Group.
● Argentina: McKinsey.org's flagship initiative Rethinking Recycling – in partnership with Red de Innovación Local (RIL), a network of 200+ Argentine cities' municipal decision-makers – will apply tools from Scale360°'s Circular Innovation Playbook to transform Argentine cities' municipal waste management at scale, aiming to deliver substantive volumes of recyclables and compostables to industry, while also enhancing job opportunities and cost savings for cities.
This momentum comes in addition to the continued evolution of existing programmes. This year, the UAE established a dedicated UAE Circular Economy Council comprising ministers and C-level representatives across public and private sectors. The newly formed cross-ministerial council aims to ensure circular thinking across government is prioritised not only within the Ministry of Climate Change and Environment, but also across the Cabinet, the Ministry of Economy, the Artificial Intelligence Office and local government entities in each emirate. The council serves as a board of advisors for Scale360° in the UAE, and provides a platform for government, business and civil society leaders to share best practices in circular innovation.
"With these changes in place, we can create truly resilient systems that strengthen economies while pursuing the latest innovations," said His Excellency Dr Abdullah Belhaif Al Nuaimi, UAE Minister of Climate Change and Environment and Chair of the UAE Circular Economy Council.
Chile's SOFOFA hub, with the support of the country's Ministry of Environment, is convening the country's largest industry groups together to accelerate circularity by integrating value chains within sectors such as mining, energy, pulp and paper, food and beverages and more. Additionally, entrepreneurs, innovators and civil society members are actively working together to collaborate and build new circular business models at this critical time for the environment and economies.
"Circularity as a concept is still relatively nascent in this region, despite the critical role it plays in helping us achieve our sustainability targets. This is something we hope to change as part of the global Scale360° network, by integrating circular innovation into our mission of building Singapore's Deep Tech economy," said Dr Lim Jui, CEO, SGInnovate.
Such efforts pave the way for collaborations between cities, countries and regions and much-needed system-wide change. "System-wide change requires a system-wide re-thinking of collaboration," said Shannon Bouton, President and CEO, McKinsey.org. "We are always partnering with those who are best placed to drive and scale change for maximum efficiency and impact."

The wider adoption of Scale360° principles sets the stage for a more circular future as leaders rethink innovation. Added Scale360°'s Global Lead, Helen Burdett: "With every city, country and region, we are building a flywheel for change."
Lighthouse Partnerships Gain Momentum on Social Justice
Crises in climate, health and inequality are compelling organizations to align business strategies with equity and social justice values.
In a new whitepaper, Lighthouse Action on Social Justice Through Stakeholder Inclusion, the World Economic Forum, in collaboration with Business for Social Responsibility (BSR) and Laudes Foundation, shines a light on emerging corporate momentum supporting stakeholder inclusion and social justice.
Through the case studies of nine "lighthouse examples," the report chronicles how the following companies and coalitions are establishing stakeholder inclusion models and best business practices in three key areas:
Making investments targeting impacted communities in value chains and ecosystems:
– The Resilience Fund for Women in Global Value Chains (UN Foundation, BSR, Women Win/Win-Win, Gap Foundation, PVH Foundation, H&M Foundation, the VF Foundation, and the Ralph Lauren Corporate Foundation)

– In Solidarity Program (Mastercard)

– Replenish Africa Initiative (The Coca-Cola Foundation)
Influencing public policy and speaking out as corporate citizens:

– Open for Business Coalition (39 major corporations)

– Racial Equality and Justice Task Force (Salesforce)

Applying rigorous accountability practices and sharing power with workers in supply chains and communities:

– Unilever's Living Wage commitment (Unilever)

– Farmer Income Lab (Mars, ABinBev, Danone, Oxfam, IDH, Livelihoods Fund for Family Farming, UNDP)

– Amul Supplier Cooperative Ownership (Amul)

– Patagonia's Implementation of Regenerative Organic Certified Standards in its Apparel Supply Chain (Patagonia)
The whitepaper outlines successes and pain points as these leading lighthouse partnerships between business and civil society strive for more meaningful participation with communities most impacted by systemic injustices. Each business is unique in its culture and path to long-term value creation, but all are committed to the belief that stakeholder primacy leads to optimal outcomes.
The time to move forward with these ideals is now, and the conclusion is clear in that, "…the crises of pandemic, protest and social disruption have created an inflection point for many companies to evaluate their corporate sustainability strategies," said David Sangokoya, Head, Civil Society and Social Justice, World Economic Forum. "Stakeholder inclusion must be at the centre of any corporate action on equity and social justice in our unequal world…positioning business on the path towards redesigning business models that shift power and value towards stakeholder primacy."
Lebanon crisis: More international assistance needed urgently
Lebanon's enduring economic crisis risks reversing decades of gains in people's wellbeing, the head of the UN World Health Organization (WHO) said on Friday.
Speaking from the capital, Beirut, at the end of a two-day visit to the beleaguered Mediterranean country, Tedros Adhanom Ghebreyesus described finding shortages of "basic and essential medicines".
Although the WHO has done what it can to fill gaps in healthcare there for the last 15 years, the WHO Director-General said that the situation had become "very dire" and that international support was needed immediately.
"It's not just COVID, almost all services are being affected," he said. "We visited two hospitals today… they told us that you know, they had, patients, cancer patients or other patients, but a shortage of medicines and those who cannot afford not having access to, they can't have medicine, so meaning other services are being disrupted, and this is life, life, life and death."
Lebanon's unprecedented political and economic crisis has been made worse by the COVID pandemic and last August's port explosion.
Fuel and power shortages
Tedros said that when he went to meet top Government officials, a power cut interrupted their encounter.
Similar fuel shortages have left hospitals functioning at 50 per cent capacity, the WHO Director-General said, adding that he had agreed to send a team of health experts to Lebanon to offer technical support as soon as possible.
The UN health agency has also provided "Band-Aid" assistance to the country's medical sector, Tedros added.
This includes the purchase of essential medicines for 450,000 patients with acute and chronic conditions last year and this year.
But Dr Iman Shankiti, WHO Representative in Lebanon, told journalists that the caseload is now increasing and that demand is growing for medications to treat cancer, dialysis and emergency patients.
"At one point in time we were able to support 2,000 cancer paediatric cases and we were able to support 17,000 persons with catastrophic medications, but this is not enough," she said. "I cannot say that we have filled the gap, we have closed the shortage. The needs are huge….It needs a whole-of-Government approach (to solving the shortages)".
Regional insecurity risk
While in Beirut, Tedros visited several health facilities, including the newly renovated Central Drug Warehouse that had been destroyed by the Beirut port blast.
Accompanying him, Dr Ahmed Al Mandhari, Regional Director for the Eastern Mediterranean, highlighted the threat to regional instability if Lebanon's health sector was not propped up.
The country was rapidly losing its longstanding status as a key provider of medical professionals, he warned, as its youngsters left the country to seek work elsewhere.
Lebanon's strong vaccination and immunisation system was also under threat, said Dr Al Mandhari, noting that it had "protected the children of Lebanon and all those living in Lebanon, which helped us in the region and beyond to control communicable diseases like for example polio, measles and other communicable diseases that affect adults and children. So, if there is a break or a weakness in this expanded programme of immunisation in the country it will definitely hit other countries in the region."