A question mark on FATF's credibility
While addressing a political gathering, India's external affairs minister S. Jaishanker made a startling lapsus de langue "We have been successful in pressurizing Pakistan and the fact that Pakistan's behaviour has changed is because of pressure put by India by various measures. "Modi made personal efforts on global forums like G7 and G20 to keep Pakistan on the list".
He was addressing the BJP leaders' training programme on the Modi government's foreign policy. Jaishanker is suave person. He generally avoids filibusters and gung-ho statements.
Jaishanker lauded Modi also for pushing back China from Doklam and Ladakh. To quote his statement, he said, '"One was in Doklam where China had to go back and the second is when they tried infringing LAC (the Line of Actual Control) in Ladakh'.
Lies galore
Doklam
India's view of Doklam is debatable. China thinks India was the aggressor. India intervened and stopped China road work at ostensibly Bhutan's request (India has no border with China at Doklam). India's intransigence at Doklam opened China's eyes. China began to suspect what India has up its sleeve.
Stobden in a newspaper article last year `China's past border tactics, especially in Central Asia, offer India a clue' points out, `If India falls for some kind of Chinese position over Aksai Chin, Beijing will then shift the focus to Arunachal to emphatically claim 90,000 sq km from India. Ceding Aksai Chin would fundamentally alter the status of J&K and Ladakh'.
No more integral part. Just `might is right' or `jis ki lathi us ki bhains' (he who has the staff, has the cow).
With tacit US support, India is getting tougher with China. The 73-day standoff on the Doklam Plateau near the Nathula Pass on the Sikkim border was actuated by implicit US support. .
Being at a disadvantage vis-à-vis India, China was compelled to resolve the stand-off through negotiations. China later developed high-altitude "electromagnetic catapult" rockets for its artillery units to liquidate the Indian advantage there, as also in Tibet Autonomous Region. China intends to mount a magnetically-propelled high-velocity rail-gun on its 055-class under-construction missile destroyer 055.
The Chinese government released a map to accuse India of trespassing into its territory, and in a detailed statement in the first week of August, it said "India has no right to interfere in or impede the boundary talks between China and Bhutan."
India and China have one of the world's longest disputed borders and areas — which include 37,000 sq km of uninhabited Aksai Chin and Arunachal Pradesh with 1.4 million residents and over 84,000 sq km.
Meanwhile, their Armies have been modernising at a frenetic pace. The two sides are also carrying out one of history's biggest conventional military build-ups along their borders. Doklam adds yet another flashpoint along the disputed borders of the two Asian giants.
Ladakh (Galwan) clashes
These clashes were at best a storm in a teacup. Both China and India have signed agreements not to use firearms. As such, India's hullabaloo was much ado about nothing. Jaishanker like so many other Indian politicians keep projecting the issue as a "victory, nonetheless.
AT a height of 14,000 feet (Galwan Valley), the world's first and second most populated countries and two nuclear powers engaged in violence. Thankfully for the planet they brawled with fisticuffs and threw stones at each other besides using barbed-wire-enveloped bludgeons to pummel each other.
In the battle that took place over several hours, India lost 20 lives, including an officer commanding (colonel). New Delhi claimed China lost 43 men as per radio intercepts.
India claimed that China's aim is to "dominate Durbuk-DBO road, strengthen its position in the Fingers area, halt the construction of link roads in Galwan-Pangong Tso [salt lake] and negotiate de-escalation on its terms." This is the assertion of Maj Gen (Dr) G.G. Dwivedi.
India alleged that not only have the Chinese changed the status quo at the Fingers, the mountain spurs along the lake, but also built substantial structures in the contested region of the Line of Actual Control. The hills protrude into the lake like fingers, and are numbered one to eight from west to east.
According to India, the LAC lies at Finger 8, but China points to Finger 4. The May 27 images by Planet Labs showed dozens of new structures, most likely tents that came up between Finger 8 and Finger 4 on the north bank of Pangong Tso, one of the main points of contention in the current standoff. The Indian Express (June 6) claimed this satellite imagery shows how the Chinese have changed the status quo on Pangong bank.
The Indian media alleged that China took over 640 kilometres of Ladakh territory. On the other hand the Chinese media insists that it is India which violated the Line of Actual Control.
The Chinese assertion was confirmed by Prime Minister Narender Modi. While addressing an all-party conference Modi said: "Neither have they [Chinese]" intruded into our border, nor has any post been taken over by them [China]. One wonders what was the point in whipping up of war hysteria by the Indian media. What a contradiction between Jaishankar's and Modi's statements.
FATF manipulated through India's defence-purchases clout from influential countries
India leveraged its military purchases to keep Pakistan under the grey List. Amid Ladakh border standoff, India's defence ministry approved purchase proposals amounting to an estimated Rs 38,900 cores. They included procurement of 21 MiG-29s, upgrading Indian Air Force's existing MiG-29 aircraft, procurement of 12 Su-30 MKI aircraft. The MiG-29 procurement and up-gradation from Russia will cost Rs 7418 crore.
A bird's-eye view of India's defence deals
Rafale
India signed a formal agreement to buy 36 Rafale fighter jets from France's Dassault for a reported 7.9 billion euros (8.8 billion dollars), one of its biggest defense deals in decades.7 Apr 2021. The five Rafale fighter jets which landed in Ambala on 29th July, 2020 would
Resurrect the Number 17 Golden Arrows squadron of the Indian Air Force. It will take
the IAF's squadron strength to 31. When all the 36 Rafale jets are delivered by 2022,
it will take it to 32 squadrons. The state-of-the-art 4.5 Generation Rafale jet can reach almost double the speed of sound, with a top speed of 1.8 Mach. With its multi-role capabilities, including electronic warfare, air defence, ground support and in-depth strikes, the Rafale lends
air superiority to the Indian Air Force.
Armed Forces $130 billion modernization plan
The plan includes acquisition of a wide variety of arms and armament that includes missiles, warships, drones, fighter jets, surveillance equipment and creation of architecture for Artificial Intelligence.
Recent India and US Basic Exchange and Cooperation Agreement for Geo[1]spatial Cooperation (BECA) deal on 27 October, 2020 in Delhi envisages digitising military applications. Broadly, there are four important aspects in the field of Battle field digitisation, which in military parlance is termed as Network Centric Warfare.
MiG upgradeIndia will upgrade 59 of its MiG-29 aircraft and buy 21 more from Russia for about $1 billion.
Artillery, tanks and missiles
India will buy Excalibur artillery rounds for M777 ultra light howitzersfrom the United States, Igla-S air defence systems from Russia and Spike anti-tank guided missiles from Israel.
The Army will buy ammunition for its T-90 tanks, BMP-2 vehicles, air defence guns, artillery guns and small arms, as well as rockets, missiles and mortars. The Air Force will buy air-to-air missiles, air to-ground missiles, smart bombs, chaffs, flares and precision-guided munitions.
Russia worth $800 million to buy weapons and spare parts.
India-US Guardian Drones Deal:
The US and the Indian Government signed a
$ 2-3 billion deal for the Guardian drones in 2018. The US Government has
cleared the sale of 22 predator Guardian drones to India. The drones are
manufactured by General Atomics.
India-US Defence Deal of Naval Guns:
In November, 2019 a deal of $1.0210 billion with the US was sealed to obtain 13 MK45 Naval guns and related
equipment. The MK-45 Gun System will help India to conduct anti-surface
warfare and anti-air defence missions.
India-US Apache Contract:
India and the US have signed $930 million agreement for 6 Apache Helicopters for Indian Army. The contract was made in the year 2015 by the Indian Air Force for 22 Apache helicopters. Out of 22 helicopters, 17 have already been delivered to India and the rest will be delivered in the year 2023.
MH-60 Romeo Helicopters Deal:
Indian Navy will procure 24 Sikorsky MH-60R helicopters.
FATF's double standards
It is questionable why supporting ongoing freedom movement in the occupied Kashmir is "terrorism", but not India's support to militant groups in Pakistan, Afghanistan, and erstwhile East Pakistan. India portrays the freedom movement in Kashmir as `terrorism'. The conduct of Indian diplomats amounted to state-sponsored terrorism. For one thing, India should close the `Free Balochistan' office on her soil, and stop resuscitating propaganda skeletons of pre-Bangladesh days.
Unlike Kashmir, East Pakistan was not a disputed territory. It was an integral part of Pakistan. But, India harboured, nurtured, trained and armed Bengali 'freedom fighters' on Indian soil. Ina video, India's army chief Manekshaw confessed that prime minister Indira Gandhi forced him to attack the erstwhile east Pakistan.
Negative impact of rigorous compliance
The managers of financial institutions in Pakistan are implementing the FATF conditions without understanding their purpose. They are harassing honest investors. For, instance, the manger of the national Saving Centre Poonch house Rawalpindi refuses to issue an investment certificate unless the applicant submits a host of documents. These documents include a current bank statement, source-of-income certificate besides bio-data along with a passport-size photograph. They call for the documents even if the applicant submits a cheque on his 40-year-old bank account.
Concluding remarks
The Financial Action Task Force has, ostensibly, noble objectives. It provides a `legal', regulatory, framework for muzzling the hydra-headed monster of money-laundering. It aims at identifying loopholes in the prevailing financial system and plugging them. But, it has deviated from its declared objectives. It has become a tool to coerce countries, accused of financing terrorism or facilitating money-laundering.
The FATF is more interested in disciplining a state like Pakistan, not toeing US policies, than in checking money-laundering. The tacit message is that if Pakistan does not toe Indian and USA's Afghan policy, and lease out air bases for drone attacks, then it will remain on FATF grey list.
Pakistan is a bête noire and India a protégé at the FATF only because of stark geo-political interests. Otherwise the money laundering situation in India is no less gruesome than in Pakistan. India has even been a conduit of ammunition to the Islamic State study conducted by Conflict Armament Research had confirmed that seven Indian companies were involved in the supply chain of over 700 components, including fuses or detonating cords used by the so-called Islamic State to construct improvised explosive devices.
Political considerations, not FATF's primary objectives, override voting behavior at the FATF..
Political Scientist: Taliban Rule will lead to terrorism activation in Pakistan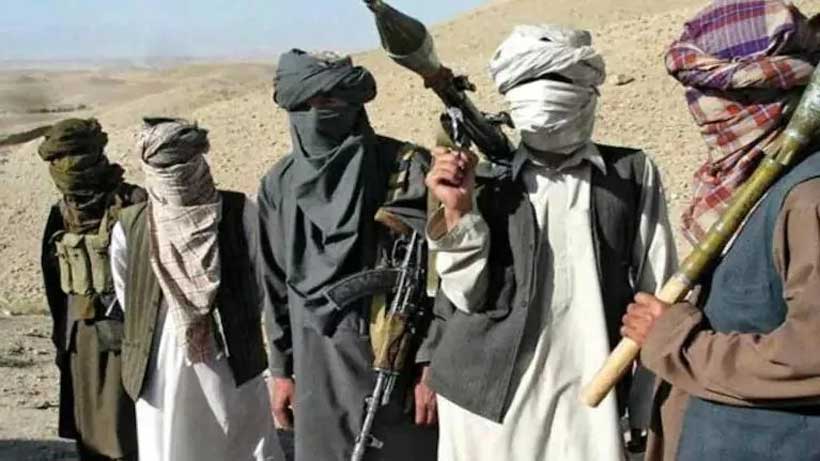 The strengthening of terrorist activity in the northwest of Pakistan and the country as a whole is linked with reinforcing the Taliban's power in Afghanistan. Since they have established absolute power in Afghanistan, implicitly or not, they support the Pakistani Taliban. Although these are different organizations, they definitely have a common genesis, ties and contacts, but they deny this. However, we understand that the Afghan Taliban and the Pakistani Taliban are at least allies. This is how a political scientist, Ph.D., associate professor Georgi Asatryan commented on the latest developments around the situation in Afghanistan and the activity of the Taliban.
"There was another explosion in Peshawar; unfortunately, this can be predicted to occur again. Now we witness a particular conflict between the Pakistani and Afghan authorities represented by the Taliban. Pakistan, represented by the Minister of Defense and other high-ranking officials, blames the Afghan authorities for these attacks, arguing that the Taliban Kabul is supporting the Pakistani Taliban, and the Taliban, in turn, deny this. Therefore, this conflict between the two South Asian countries will boost and worsen", said political scientist Georgi Asatryan.
The administration of the Pakistani Taliban has announced that it is lost the armistice. It happened in November. The Pakistani Taliban announced that they were withdrawing from the armistice with Pakistan and called on their supporters to launch attacks on targets in Pakistan. It should be mentioned that the situation will worsen and destabilize as long as the Taliban run in Afghanistan and supports its Pakistani allies.
To a certain extent, we witness how the method of the Pakistani military to support the Afghan Taliban leads to harmful and dangerous outcomes for them. The Taliban's victory in Afghanistan would be impossible, or quite complicated, without the total assistance, consultations and, to a certain extent, the participation of the Pakistani military. Now we see a growth of terrorist networks in the region. The policy of strategic depth leads to troubles and threats for Pakistan itself.
The country's ruling parties received a warning from Tehreek-e-Taliban Pakistan (TTP) that "concrete actions" aimed at their leadership would be carried out in reaction to the statement of war against them. In this statement, Prime Minister Shehbaz Sharif and Pakistani Foreign Minister Bilawal Bhutto Zardari were named in the TPP message. In addition, the statement contains a warning to the religious political parties of Pakistan. They are urged not to participate in activities directed against the TPP. "TTP's policy does not include targeting your parties, but we ask you to avoid engaging in any activity against us," it says. The TPP danger came two days after the National Security Committee of Pakistan announced its decision to combat organizations related to violence and terrorism.
According to Al Jazeera, Pakistan is confronting an attack again. Analysts express that as the country enters into an election year, the leadership of Pakistan should develop a strategy to counter the threat to internal security. At least nine attacks occurred in the southwestern province of Balochistan last Sunday, killing six employees of security services. Tehreek-e-Taliban Pakistan (TTP), known as the Pakistani Taliban due to its close ideology to the Afghan Taliban, has claimed responsibility for these attacks.
Countering Terrorism: 2023 and Beyond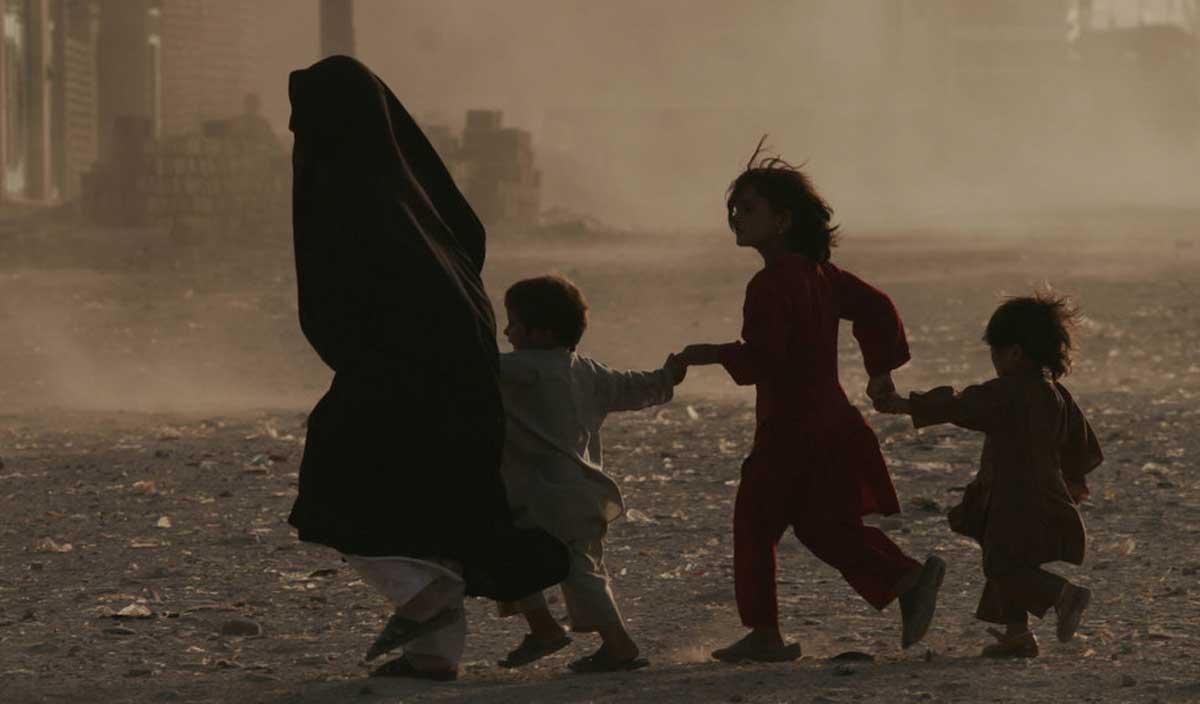 Pakistan has carried three significant issues from 2022 into 2023. These include political instability, a dwindling economy and resurging terrorism. With respect to terrorism, Afghanistan has assumed centre stage. Following the withdrawal of US forces on 15 Aug 2021, there was initial jubilation in Pakistan over Taliban's triumph. It stemmed from the perception that US military presence in the region and drone strikes were the leading sources of regional instability.
2022 ended for Pakistan with an upsurge in terrorist activities and accordingly the New Year started with a meeting of the National Security Committee (NSC). The press release following the meeting reiterated NSC's resolve to 'have zero tolerance for terrorism in Pakistan and reaffirmed its determination to take 'on any and all entities that resort to violence.' This is a welcome decision by the government and state organs.
Pakistan's counterterrorism (CT) efforts gained momentum following the unprecedented Army Public School (APS) massacre of 2014. Some have compared it to Pakistan's 9/11. The tragedy was relatable to all of Pakistan regardless of the so-called ethnic, regional or sectarian divides. The inhumane attacks brought the civil and military leadership together in assigning this scourge of terrorism the priority that it deserved. The most prominent outcome was a National Action Plan on countering terrorism that enjoyed broadest possible political support.
Subsequently, the united stance against terrorism enabled unprecedented successes in rooting out terrorism. However, it appears that the reduction in terrorist activities led to a sense of complacency which was further aided by growing political polarisation that had more to do with differences on domestic, economic and foreign policy issues. Unfortunately, the US withdrawal from Afghanistan occurred at a time when Pakistan was struggling with internal politics. Apparently, the eventual prevalence of Afghan Taliban against a super power that they had been resisting for two decades, emboldened the Tehreek-e-Taliban Pakistan (TTP) to think that it could similarly attrite the Pakistani nation and its state organs.
TTP's motivation seems to be misplaced for primarily three reasons. First and foremost, the Armed Forces and Law Enforcement Agencies (LEAs) of Pakistan are fighting this war to provide a safe and secure environment to the future generations of the country – including their own children; unlike the US and coalition forces that neither had a clear objective nor a consistent policy to follow. Second, much of Afghan Taliban's acceptance at the domestic level was based on the fact that they were fighting a foreign occupant – which is not the case for TTP. Thirdly, the Afghan Taliban assumed power by virtue of force rather than the will of the public and that is why they struggle to gain legitimacy at home and abroad.
Pakistani political leadership might differ on the possible approaches to dealing with this issue, but there certainly is no appetite for letting the TTP and associated factions consolidate power to a degree that they are able to challenge state's writ at a level comparable to yesteryears. However, display of a united front by the various ruling parties at the Centre and provinces will help demonstrate that there will be no tolerance for terrorist activities no matter which political party assumes power.
TTP's threat against the leadership of two ruling parties is an attempt to exploit the current domestic political divide. Political mudslinging on this issue only helps the enemy's cause. The ongoing struggle for power between the political parties should not enable TTP to consolidate power in the interim period. Otherwise, it will become a greater threat for the next government to deal with. During the previous election years, terrorist outfits were successful in targeting the leadership of various political parties during their election campaigns and arguably changing the election outcomes by terrorising the electorate. It is in shared interest of all the political parties to avoid a repeat of such a scenario.
While the politico-military leadership establishes a united front at home, it will be important to deny external actors the ability to exploit Pakistan's internal situation. Pakistan has been at the receiving end of accusations even as it presents irrefutable evidence of external involvement in terrorist activities inside the country. As Pakistan continues to expose foreign involvement, it ought to simultaneously deny foreign actors fertile ground to exploit at home. Previously, the foreign threat was limited to the Eastern front but now it has expanded at an unprecedented level to the Western front where the Taliban government is either complicit or unable to check use of its territory to launch terrorist attacks against Pakistan.
2023 is likely going to be the year of General Elections in Pakistan. Whichever party assumes power, it is important that it looks at counterterrorism as a long-term operation that will require broader political support, less in-fighting and an ability to stay the course impervious of temporary gains and setbacks which will inevitably be a part of the process.
A Rift Getting Deeper: TTP and IEA parting their ways?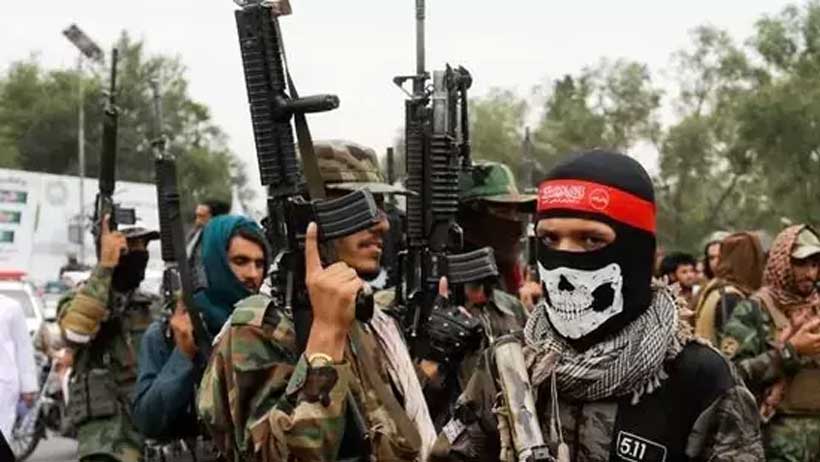 A few days ago, an alleged audio of Tahreek Taliban Pakistan (TTP) chief, Noor Wali Mehsud has caught the attention of those who keep a close eye on terrorist groups operating in Pakistan, especially Tahreek e Taliban Pakistan (TTP). Through this audio, Noor Wali has sent a message, to TTP fighters to pick up arms against the Islamic Emirate of Afghanistan (IEA) after its search operation in provinces along the Pak-Afghan border. Since the takeover of Kabul, some security analysts had predicted the possible collaboration of IEA with TTP. Still, the evolution of TTP strategies and its ideological shift from being a branch of IEA to being an opponent of IEA was observed. Only those who have kept a sharp eye on TTP activities know that TTP is now a threat to the Islamic Emirate of Afghanistan.
The reason behind the shift in TTP's strategies:
What compelled TTP to give such a big statement? This question comes to everyone's mind, the below discussion is made in context to this question. The ideological standing of both TTP and IEA is far different. Afghan Taliban are ethnic nationals. They have only fought a war against foreign forces for Afghan territory and have never claimed any region beyond the borders of Afghanistan. However, TTP has long taken inspiration from Al-Qaeda, which has expansionist objectives and deadly takfiri ideology to create a falsified identity of believers and non-believers, only to legitimize its terror activities in the name of Islam. Hence, following the footprints of such a radical organization, there is a significant possibility that TTP will join hands with ISKP against IEA.
Question of natural and forced alliance:
Since the Kabul takeover, TTP has tried to align with IEA, thus, giving it the camouflage of a natural alliance. TTP's leadership also manifested this narrative in its statements and activities. But the ideological drift and conflicting objectives show that TTP's so-called alignment with IEA was one-sided and enforced. After the Kabul takeover, TTP tried its well to be a part of IEA but by rigid stance, IEA always cleared in their statement that TTP and IEA are two different groups, having different inspirations and goals.
Pakistan's role that TTP in using Afghan soil:
Pakistan has been fighting TTP since 2003. In April 2022, Pakistan Air Force (PAF) struck the hideouts of Tehreek e Taliban Pakistan along the Durand Line. This strike highlighted that a group within IEA was keen on providing safe havens to TTP. Hence, diplomatic pressure was mounted on IEA to eradicate TTP from the strategic provinces of Kunar and Khost.
Chance of Mutual tussle between TTP and IEA:
Is there another conflict going to happen in the region? Now, the battle is the same, but the opponents are different. The so-called narrative that claims IEA and TTP were on the same table is wrecking after TTP chief Noor Wali Mehsud and IEA spoke's person Zabiullah Mujahid's statements." They are not, as an organization, part of IEA, and we don't share the same objectives," Zabiullah Mujahid said in reaction to TTP chief Noor Wali Mehsud's claims of being a part of the IEA. Now, the TTP chief has alerted his fighters for war. It would create complexities in the region. IEA acted as a mediator between the government of Pakistan and TTP to make peace in the region. Additionally, Zabiullah mujahid also mentioned that We advise TTP to focus on peace and stability in their country. This is very important so, they can prevent any chance for enemies to interfere in the region, and we request Pakistan to investigate their demands for the better of the region and Pakistan.
Mujahid added that the TTP was Pakistan's internal matter "The IEA stance is that we do not interfere in other countries affairs. We do not interfere in Pakistan's affairs."
After this emerging rift, would it be possible for IEA to counter TTP? IEA is struggling to stabilize the state after Kabul take over. Nowadays, Afghanistan's security and economy are on the verge of chaos. It would not be able to engage in other conflicts nor do they have the power to do so. And if they engaged in battle with TTP, an alliance of ISKP and TTP can hurt Afghanistan. But if they counter them, there is a chance to get international sympathy and maybe recognition because it will endorse the Doha agreement, as Recognition has become a dire need in Afghanistan.
Conclusion:
In a nutshell, it won't be inappropriate to assume that another war will break out, and it is likely more drastic than the last ones. Despite all the hurdles, it is an opportunity for IEA to gain global sympathy for its recognition and to legitimize its regime. If the IEA becomes successful in convincing the world by taking action against terrorist outfits and extremism in its ranks, it will not only pave the way for its recognition but also meet with the minutes of the DOHA Accord to not allow any violent non-state actor to operate within Afghan territory.