Partnership with Private Sector is Key in Closing Rwanda's Infrastructure Gap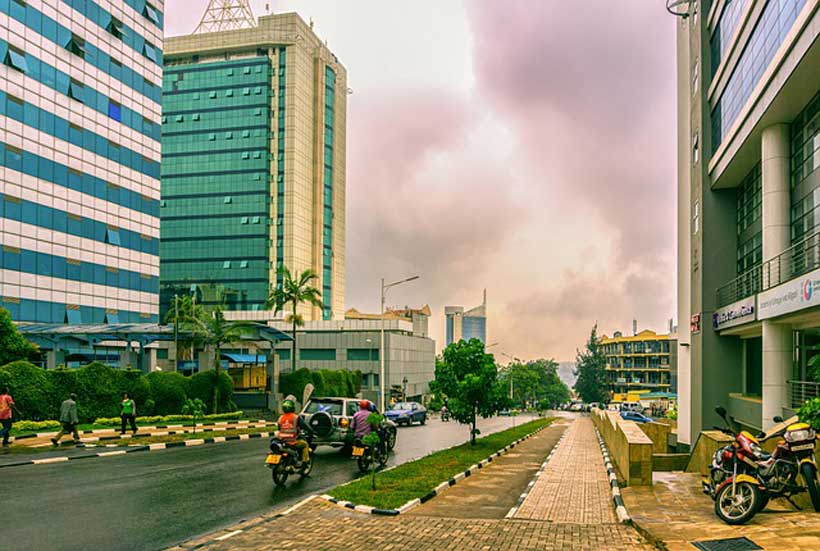 The COVID-19 (coronavirus) pandemic has pushed the Rwandan economy into recession in 2020 for the first time since 1994, according to the World Bank's latest Rwanda Economic Update.
The 17th edition of the Rwanda Economic Update: The Role of the Private Sector in Closing the Infrastructure Gap, says that the economy shrank by 3.7 percent in 2020, as measures implemented to limit the spread of the coronavirus and ease pressures on health systems brought economic activity to a near standstill in many sectors. Although the economy is set to recover in 2021, the report notes the growth is projected to remain below the pre-pandemic average through 2023.
Declining economic activity has also reduced the government's ability to collect revenue amid increased fiscal needs, worsening the fiscal situation. Public debt reached 71 percent of GDP in 2020, and is projected to peak at 84 percent of GDP in 2023. Against this backdrop, the report underlines the importance of the government's commitment to implement a fiscal consolidation plan once the crisis abates to reduce the country's vulnerability to external shocks and liquidity pressures.
"Narrowing fiscal space calls for a progressive shift in Rwanda's development model away from the public sector towards a predominantly private sector driven model, while also stepping up efforts to improve the efficiency of public investment," said Calvin Djiofack, World Bank's Senior Economist for Rwanda.
According to the Update, private sector financing, either through public-private partnerships or pure private investment, will be essential for Rwanda to continue investing in critical infrastructure needed to achieve its development goals. The analysis underscores the need to capitalize further on Rwanda's foreign direct investment (FDI) regulatory framework, considered one of the best in the continent, to attract and retain more FDI; to foster domestic private capital mobilization through risk sharing facilities that would absorb a percentage of the losses on loans made to private projects; and to avoid unsolicited proposals of public–private partnership (PPP) initiatives; as well as to build a robust, multisector PPP project pipeline, targeting sectors with clearly identified service needs such as transport, water and sanitation, waste management, irrigation, and housing.
While the report findings establish clearly the gains of public infrastructure development for the country as whole, it also stressed that these gains tend to benefit urban and richer households most.
"Rwanda will need to rebalance its investment strategy from prioritizing large strategic capital-intensive projects toward projects critical for broad-based social returns to boost the potential of public infrastructure to reduce inequality and poverty," said Rolande Pryce, World Bank Country Manager for Rwanda. "Any step toward the Malabo Declaration to allocate 10 percent of future infrastructure investment to agriculture, allied activities, and rural infrastructure, will go a long way to achieving this goal."
Eritrea: Release journalists and politicians arrested 20 years ago
The Eritrean authorities must immediately and unconditionally release 21 journalists and politicians who were arrested in a sweeping crackdown on dissent 20 years ago, said Amnesty International as it launched a new campaign #WhereAreEritreasDissidents
The arrests of the journalists between 21 and 23 September 2001 followed the arrest on 18 September 2001 of politicians popularly known as G-15 and the banning of independent media after they had published an open letter urging reforms.
"It is unconscionable that these brave prisoners of conscience are still languishing in jail 20 years since they were arrested for exercising their human rights, with no word from the authorities on their current circumstances, and that the ban on independent media remains in place," said Deprose Muchena, Amnesty International's Regional Director for East and Southern Africa.
"Days have turned into months, months into years and now years have turned into decades of unending anguish for these detainees, their families and loved ones. We call on President Isaias Afewerki to take meaningful steps to bring an end to this travesty of justice."
The journalists arrested between 21 and 23 September 2001 are Dawit Isaak, Seyoum Tsehaye, Dawit Habtemichael, Mattewos Habteab, Fesseaye "Joshua" Yohannes, Amanuel Asrat and Temesegn Gebreyesus, Said Abdelkader, Yosuf Muhamed Ali and Medhanie Haile. The politicians – all members of Isaias' ruling People's Front for Democracy and Justice (PFDJ) – include former Vice-President Mahmoud Ahmed Sheriffo and his wife and independence war heroine Aster Fissehatsion, and former foreign ministers Haile Woldetensae and Petros Solomon. Nine of the politicians and journalists have previously been reported to have died in detention, a claim the Eritrean authorities refuse to confirm.
"There are also many other politicians, journalists and activists that were arrested and detained without charge before September 2001 and since then and they must be released too," said Deprose Muchena
Some of the high-profile detainees in Eritrea include former Finance Minister Berhane Abraha, who was arrested in September 2018 following his publication of a book considered critical of President Isaias, and Ciham Ali, the daughter of the defected former Minister of Information Ali Abdu, who was arrested in 2012 aged 15, as she tried to flee the country.
Amnesty International has documented extremely poor prison conditions in Eritrea, in some cases amounting to cruel, inhuman or degrading treatment. Prisons in Eritrea are generally overcrowded, with inadequate water and sanitation facilities and providing poor-quality food and drinking water.
Multiple reports of alleged human rights violations in Tigray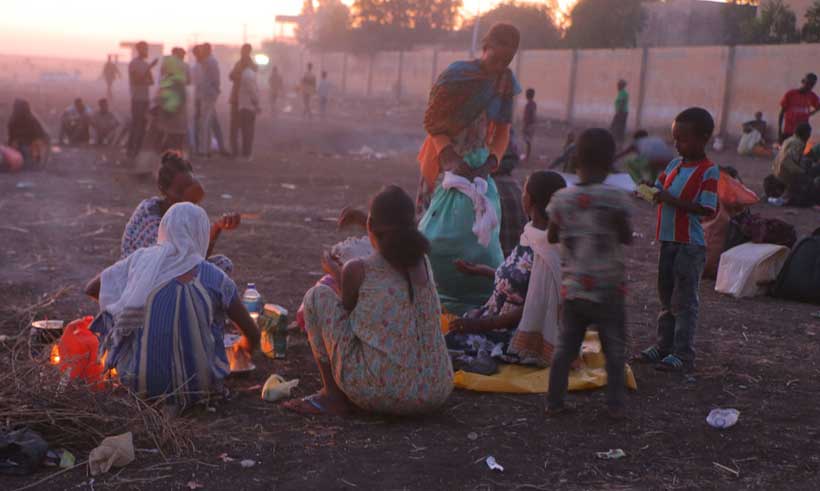 UN human rights chief, Michelle Bachelet on Monday deplored "multiple and severe reports of alleged gross violations of human rights, humanitarian and refugee law" committed by all parties to the conflict in Tigray.
In an update to the UN Human Rights Council (OHCHR) on the situation in the northernmost regional state in Ethiopia, Ms. Bachelet said the conflict has "continued unabated," and "risks spilling over to the whole Horn of Africa".
In the last few months, "mass detentions, killings, systematic looting, and sexual violence" have created "an atmosphere of fear and an erosion of living conditions that resulted in the forced displacement of the Tigrayan civilian population. Civilian suffering is widespread, and impunity is pervasive, she said.
Joint investigation
The UN High Commissioner for Human Rights also informed the Council on progress made in the joint investigation by the OHCHR and the Ethiopian Human Rights Commission (EHRC) following the conclusion of the fieldwork phase of the report.
The full range of information collected is currently being analysed, but Ms. Bachelet said it was already clear that cases documented comprise multiple allegations of human rights violations.
These included attacks on civilians, extrajudicial killings, torture, and enforced disappearances. Sexual and gender-based violence has also included gang rapes, sexualised torture and ethnically targeted sexual violence.
Violations by all parties
According to Ms. Bachelet, Government forces and their allies continue to be implicated in allegations of human rights violations.
Reports also suggest that people of Tigrayan ethnicity have been detained by law enforcement officials on ethnic grounds, mostly in Addis Ababa.
She noted that incitement to hatred and discrimination were also documented targeting people of Tigrayan ethnicity, as well as attacks on journalists and the suspension of media outlets' licenses and shutdowns of Internet and telecommunications in Tigray.
Ms. Bachelet added that Tigrayan forces have also allegedly been responsible for attacks on civilians, including indiscriminate killings resulting in nearly 76,500 people displaced in Afar and an estimated 200,000 in Amhara.
More than 200 individuals have reportedly been killed in the most recent clashes in these regions, and 88 individuals, including children, have been injured, she said.
There have also been reports of the recruitment of children into the conflict by Tigrayan forces, which is prohibited under international law.
Avoid national division
Ms Bachelet urged the Government of Ethiopia to accept the recommendations of the joint investigation report that will be issued on 1 November 2021 and to give human rights and humanitarian actors unhindered access. She called for all parties to immediately end hostilities and negotiate a lasting ceasefire to "avoid the risk that Ethiopia will be torn apart".
 WHO airlift
The largest single shipment of humanitarian cargo to date has been airlifted to Ethiopia by the World Health Organization (WHO), the UN agency said on Monday.
85 metric tons of life-saving medical supplies were flown by a charter flight from WHO's Logistics Hub based in Dubai to in Addis Ababa on Friday. The supplies, including essential medicines, trauma and emergency surgery kits, infusions, consumables, equipment, and cholera kits, are enough to address the urgent needs of more than 150 000 people.
"This delivery will help bolster our efforts to provide relief to hundreds of thousands of families who are grappling with a difficult humanitarian situation," said Dr Boureima Hama Sambo, WHO Representative in Ethiopia.
Currently, nearly 2.5 million people are in need of health assistance from WHO and partners. The shipment to Ethiopia wrapped up a historic week for the WHO Dubai Logistics Hub. Four times the weekly average has been dispatched with over 450 metric tons of medical supplies valued at more than $ 4.3 million in support of cholera outbreak response in Nigeria, critical shortages of medicines in Afghanistan, and trauma and surgical supplies to Syria and Yemen. 
Republic of Korea offers support for smallholder farmers in Mozambique
The Korea International Cooperation Agency (KOICA) donated US$5.7 million through the World Food Programme (WFP) for a project to support smallholder farmers in Sofala Province, central Mozambique.
The project will improve food security and livelihoods with a focus on climate resilience for smallholder farmers and will be implemented from this year in the districts of Chemba, Maringue and Caia in Sofala province and will benefit 36,000 smallholder farmers and their families until 2025.
The programme will work with the Ministry of Land and Environment, the Ministry of Agriculture and Rural Development and the National Institute of Meteorology (INAM).
Mozambique is one of the most vulnerable countries to the impacts of climate change. Over the past three years, five tropical cyclones (Desmond, Idai, Kenneth, Chalane, Eloise and Guambe) have caused human and material damages mainly in central Mozambique.
H.E. Ambassador Sung Jun Yeo said that he expects the project is going to be successfully implemented and 36,000 smallholder farmers and their families will have the capacity to maintain a stable livelihood and secure food through the project. "We hope that the friendly relationship between the Government of Mozambique and that of the Republic of Korea is firmly established through various grant aids from the Korean Government via KOICA," emphasized the Ambassador.
"This generous donation from the people of Korea through KOICA will help change the lives of Mozambicans most affected by climate change", said Antonella D'Aprile, WFP Mozambique Country Director. "By supporting smallholder farmers to become climate resilient, we are also protecting their livelihoods and food security of their families and communities. We thank KOICA on behalf of the people that we serve".
The Korea International Cooperation Agency (KOICA) was established as a governmental agency dedicated to providing grand aid programs of the Korean government in 1991. KOICA endeavors to combat poverty and support the sustainable socioeconomic growth of partner countries. By doing so, KOICA establishes and strengthen friendly ties with developing countries.
The United Nations World Food Programme (WFP) is the 2020 Nobel Peace Prize laureate. WFP is the world's largest humanitarian organization, saving lives in emergencies and using food assistance to build a pathway to peace, stability and prosperity for people recovering from conflict, disasters and the impact of climate change.