Deteriorating economic conditions since 2020 and the COVID-19 pandemic have fuelled an increase in domestic violence and forced marriage in Sudan, a UN-backed study has revealed.
Voices from Sudan 2020, published this week, is the first-ever nationwide qualitative assessment of gender-based violence (GBV) in the country, where a transitional government is now in its second year.
Addressing the issue is a critical priority, according to the UN Population Fund (UNFPA) and the Government's Combating Violence against Women Unit (CVAW), co-authors of the report.
"The current context of increased openness by the Government of Sudan, and dynamism by civil society, opens opportunities for significant gains in advancing women's safety and rights," they said.
Physical violence at home
The report aims to complement existing methods of gathering data and analysis by ensuring that the views, experiences and priorities of women and girls, are understood and addressed.
Researchers found that communities perceive domestic and sexual violence as the most common GBV issues.
Key concerns include physical violence in the home, committed by husbands against wives, and by brothers against sisters, as well as movement restrictions which women and girls have been subjected to.
Another concern is sexual violence, especially against women working in informal jobs, but also refugee and displaced women when moving outside camps, people with disabilities, and children in Qur'anic schools.
Pressure to comply
Forced marriage is also "prominent", according to the report. Most of these unions are arranged between members of the same tribe, or relatives, without the girl's consent or knowledge.
Meanwhile, Female Genital Mutilation (FGM) remains widespread in Sudan, with varying differences based on geographic location and tribal affiliation. Although knowledge about the illegality and harmfulness of the practice has reached community level, child marriage and FGM are not perceived as key concerns.
Women's access to resources is also severely restricted. Men control financial resources, and boys are favoured for access to opportunities, especially education. Verbal and psychological pressure to comply with existing gender norms and roles is widespread, leading in some cases to suicide.
The deteriorating economic situation since 2020, and COVID-19, have increased violence, especially domestic violence and forced marriage, the report said. Harassment in queues for essential supplies such as bread and fuel has also been reported.
Data dramatically lacking
Sudan continues to move along a path to democracy following the April 2019 overthrow of President Omar Al-Bashir who had been in power for 30 years. 
Openly discussing GBV "has not been possible for the last three decades", according to the report.
"GBV data is dramatically lacking, with no nation-wide assessment done for the past 30 years, and a general lack of availability of qualitative and quantitative data," the authors said.
To carry out the assessment, some 215 focus group discussions were held with communities: 21 with GBV experts, as well as a review of existing studies and assessments.
Research was conducted between August and November 2020, encompassing 60 locations and camps, and the data was scanned through a software for qualitative analysis, followed a model first used in Syria.
Iran's Parliament approves bill on accession to SCO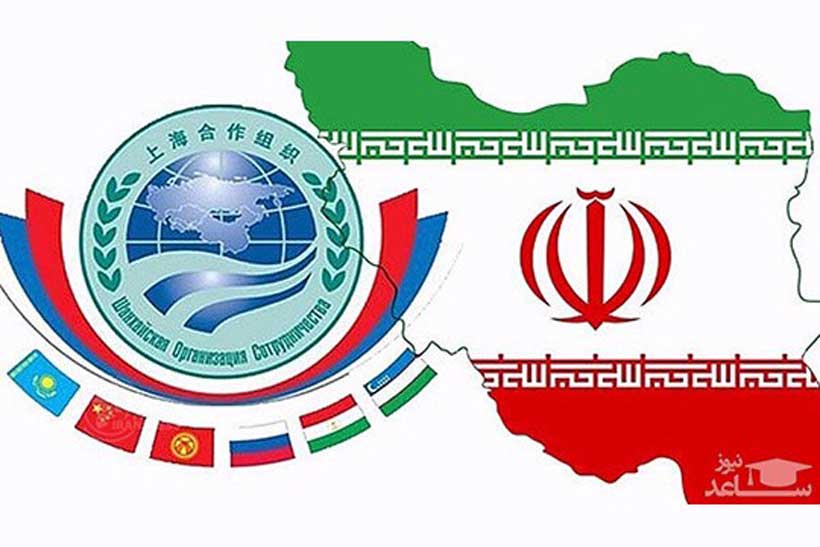 Iran's Parliament has approved by a majority vote a bill on the Islamic republic's accession to the Shanghai Cooperation Organization (SCO), according TASS information.
205 parliamentarians voted for the bill, 3 voted against and 4 abstained.
On September 30, Iranian President Ebrahim Raisi signed a bill on the country's accession to the Shanghai Cooperation Organization. According to the Young Journalists Club news agency, Raisi sent the bill to the country's parliament for consideration.
Iran signed a memorandum on liabilities for joining the Organization.
The Organization's summit in Uzbekistan on September 15-16 launched the procedure of admitting Belarus as a full-fledged member.
Egypt and Qatar were granted a dialogue partner status, while Bahrain, Kuwait, the Maldives, Myanmar, and Saudi Arabia began the procedure for obtaining this status.
"It looks like most of them were shot in the head…"
"The New York Times" confirmed the location of the farmhouse by comparing the aerial video of the episode with satellite imagery of Makiivka, Luhansk. A series of videos that surfaced on social media last week has ignited a debate over whether Ukrainian forces committed war crimes as they tried to capture a group of Russian soldiers who were then killed.
The videos show the grisly before-and-after scenes of the encounter earlier this month, in which at least 11 Russians, most of whom are seen lying on the ground (photo), appear to have been shot dead at close range.
The videos, detailed below and whose authenticity has been verified by "The New York Times", offer a rare look into one gruesome moment among many in the war.
The videos were first circulated by Ukrainian news and social media channels that used them to laud the military prowess of their armed forces and publicize their heroic retaking of territory lost to Russia early in the war.
In Russia, however, the videos prompted a fierce response among Russian commentators, who urged the government to seek an international investigation.
"We are aware of the videos, and we are looking into them," Marta Hurtado, a spokeswoman for the U.N. Human Rights Office, told Reuters. "Allegations of summary executions of people hors de combat should be promptly, fully and effectively investigated, and any perpetrators held to account."
Under international law, the French term "hors de combat" refers to people who are "outside of combat" because of their surrender, being unarmed, unconscious or otherwise unable to defend themselves.
"It looks like most of them were shot in the head," Dr. Rohini Haar, a forensic expert and faculty member at the University of California at Berkeley's School of Public Health, said in an interview. "There are pools of blood. That indicates that they were just left there dead. There appears to have been no effort to pick them up or help them."
Dr. Haar noted that when they surrendered, the Russian soldiers had been lying down, apparently unarmed, with their arms outstretched or behind their heads. "They're considered hors de combat, or noncombatants — effectively prisoners of war," Dr. Haar said.
The Rome Statute, the international treaty that established the International Criminal Court, could prosecute this under several of its articles if Ukraine were a party to the treaty, Dr. Haar said, including Article 8b (vi), which says, "Killing or wounding a combatant, who, having laid down his arms or having no longer means of defense, has surrendered at discretion" is a violation of the laws of international armed conflict.
…It is absolutely clear that the killers from the Ukrainian army vilely shot Russian soldiers who were captured by them.  The goal is simple and clear – to raise the level of hatred between the Russians and Ukrainians, cause more bloodshed. This inhuman act resembles very much a well-known British slogan: "Divide and rule".
International Affairs
Marjorie Taylor Greene: "We're going to audit what's happening in Ukraine"
House Republicans critical of U.S. assistance to Ukraine during its war with Russia introduced a privileged resolution to audit the funds allocated by Congress. The resolution is being led by Rep. Marjorie Taylor Greene (photo) (R-Ga.) and backed by a group of GOP lawmakers.
The resolution, which calls for preserving administration documents and communications related to Ukraine funding distribution, speaks to other criticisms among some Republican lawmakers who support aid to Ukraine but say more oversight is needed.
The Biden administration has provided more than $20 billion in military assistance to Kyiv, as well as about $10 billion in humanitarian assistance and about $13 billion in economic assistance. President Biden has called for Congress to earmark $37.7 billion in additional funding for Ukraine.
Greene introduced the bill as a privileged resolution, meaning it will be referred to the relevant committee, where members will have 14 business days to either reject it, or approve it for a vote on the House floor.
Greene said she is prepared to reintroduce the resolution in the next Congress when Republicans hold the majority.
"I'll introduce this resolution again, but I'll also be calling for a full audit. We voted 'no' to send money over there, but we're also going to audit what's happening in Ukraine."
International Affairs