Sharp rise in Africa COVID-19 deaths
COVID-19 deaths in Africa have risen sharply in recent weeks, amid the fastest surge in cases the continent has seen so far in the pandemic, the regional office for the World Health Organization (WHO) said on Thursday.
Fatalities are rising as hospital admissions increase rapidly as countries face shortages in oxygen and intensive care beds.
COVID-19 deaths rose by more than 40 per cent last week, reaching 6,273, or nearly 1,900 more than the previous week.
The number is just shy of the 6,294 peak, recorded in January.
Reaching 'breaking point'
"Deaths have climbed steeply for the past five weeks. This is a clear warning sign that hospitals in the most impacted countries are reaching a breaking point," said Dr Matshidiso Moeti, WHO Regional Director for Africa. 
"Under-resourced health systems in countries are facing dire shortages of the health workers, supplies, equipment and infrastructure needed to provide care to severely ill COVID-19 patients."
Africa's case fatality rate, which is the proportion of deaths among confirmed cases, stands at 2.6 per cent compared to the global average of 2.2 per cent. 
Most of the recent deaths, or 83 per cent, occurred in Namibia, South Africa, Tunisia, Uganda and Zambia.
Six million cases
COVID-19 cases on the continent have risen for eight consecutive weeks, topping six million on Tuesday, WHO reported.
An additional one million cases were recorded over the past month, marking the shortest time to reach this grim milestone. Comparatively, it took roughly three months for cases to jump from four million to five million.
Delta, variants drive surge
The surge is being driven by public fatigue with key health measures and an increased spread of virus variants. 
The Delta variant, the most transmissible, has been detected in 21 countries, while the Alpha and Beta variants have been found in more than 30 countries each.
Globally, there are four COVID-19 virus variants of concern.  On Wednesday, a WHO emergency committee meeting in Geneva warned of the "strong likelihood" of new and possibly more dangerous variants emerging and spreading.
Delivering effective treatment
WHO is working with African countries to improve COVID-19 treatment and critical care capacities. 
The UN agency and partners are also delivering oxygen cylinders and other essential medical supplies, and have supported the manufacture and repair of oxygen production plants.
"The number one priority for African countries is boosting oxygen production to give critically ill patients a fighting chance," Dr Moeti said. "Effective treatment is the last line of defence against COVID-19 and it must not crumble."
The rising caseload comes amid inadequate vaccine supplies. So far, 52 million people in Africa have been inoculated, which is just 1.6 per cent of total COVID-19 vaccinations worldwide. 
Meanwhile, roughly 1.5 per cent of the continent's population, or 18 million people, are fully vaccinated, compared with over 50 per cent in some high-income countries.
Central Asian Countries Show Commitment to a Cross-regional Approach to Pandemic Prevention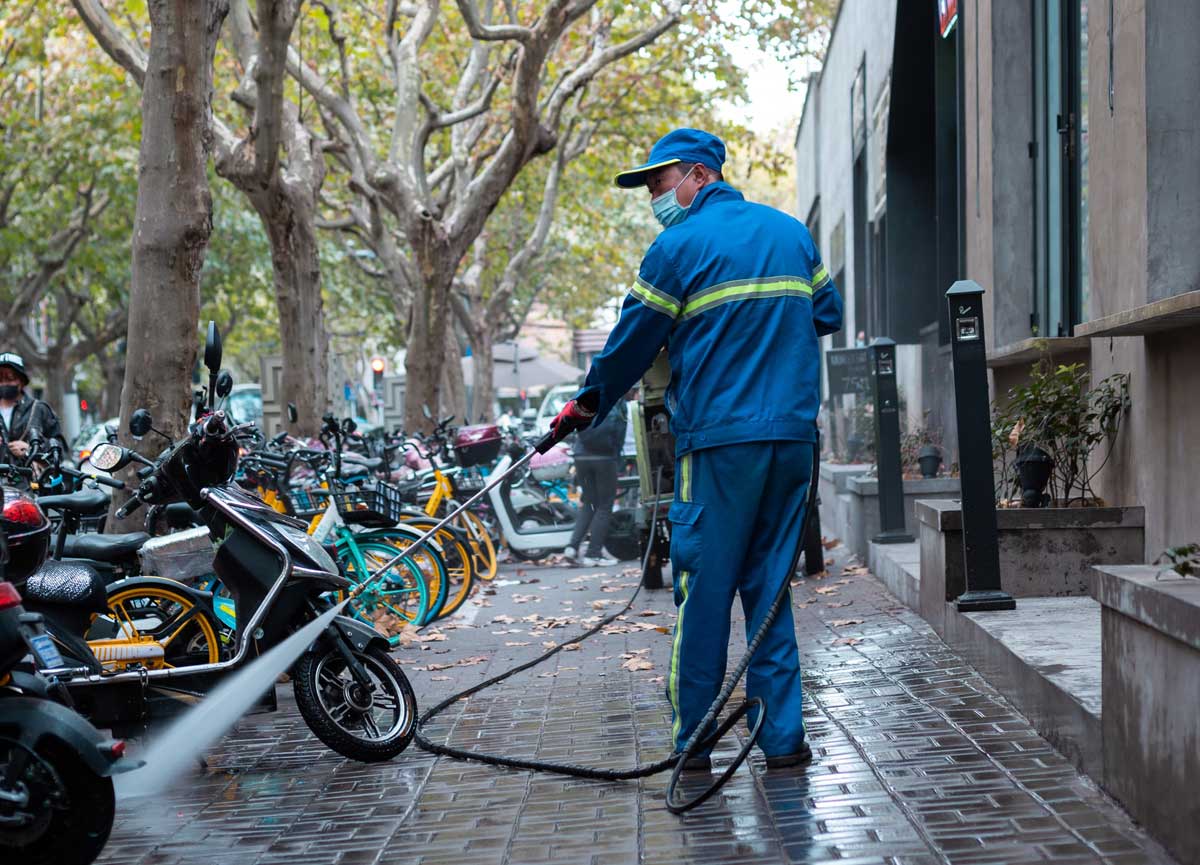 Government officials representing health, environment, and agriculture sectors from all of Central Asian countries participated in a regional ministerial meeting Protecting Livestock and Preventing Pandemics that took place in Almaty today. The participants reaffirmed commitment to cooperating on One Health–a cross-sectoral approach that aims to help the region prevent future pandemics. The participants signed a communiqué giving a formal start to the development of the Central Asia One Health Framework for Action and a call for joint resource mobilization in support of the initiative.
Managing global health risks requires full cooperation between the livestock, environmental and public health sectors, at the national, regional, and global levels. One Health is an integrated, unifying approach that aims to sustainably balance and optimize the health of people, animals, and ecosystems. It recognizes that the health of humans, domestic and wild animals, plants, and the wider environment are closely linked and inter-dependent.
"The case for collaboration on One Health in Central Asia could not be clearer," said Tatiana Proskuryakova, World Bank Regional Director for Central Asia. "The region shares many common challenges but also strengths and opportunities that can help the region realize One Health. What we are witnessing now is Central Asia setting an example for other regions and countries on how to work together for future generations' health and wellbeing".
The event in Almaty builds on the discussions held during a meeting in Tashkent in July 2022 when participants agreed on the need to prepare the Central Asia One Health Framework for Action that could provide a blueprint for the countries in the region to move forward with concrete actions, as well as would include a roadmap for investments at national and regional levels.
More specifically, the Regional One Health Framework for Action aims to contribute to addressing three high-level goals shared among Central Asian countries: pandemic prevention and preparedness, resilience of food systems, and improving regional trade and the competitiveness of agriculture. In addition, the Framework for Action will identify focus areas and mechanisms for regional collaboration, and include a One Health dashboard to monitor progress, while facilitating policy responses to emerging issues.
"Investing in One Health is an investment in humanity's future. The proposed investment framework helps governments and development partners to avoid the cycle of panic-and-neglect and direct financial resources. This integrated, risk-based approach requires compliance with international health standards and promotes country ownership, while recognizing its global public goods nature. The vast majority of investments in One Health will also result in significant co-benefits, including improving food safety, preserving biodiversity and reducing GHG emissions" said Martien van Nieuwkoop, the World Bank's Global Director for Agriculture and Food. "The World Bank is collaborating with several countries in Central Asia on this approach, and we are encouraged by the region's resolve to work together to invest in One-Health as an important building block for pandemic prevention, preparedness and response".
The development of the Framework for Action will support regional dialogue between networks of decision makers and technical staff, including epidemiologists, veterinarians, and environmental specialists from the three operational sectors. This will be especially useful in cases of transborder disease outbreaks, as it would enable sharing of information, quick integration of new knowledge, and regional action.
Countries Need to Fundamentally Change Health Systems to Better Prepare for Future Shocks
As the experience from COVID-19 has shown, countries need to take transformative action to build stronger, more resilient health systems, says a new World Bank report. Boosting health system resilience now reaps large dividends when emergencies occur. To do so, governments need to improve their health sector governance, cross-sectoral partnerships based on a One Health approach that prioritizes health service delivery, and pandemic prevention, preparedness, and response (PPR).
According to the new report, Change Cannot Wait: Building Resilient Health Systems in The Shadow of COVID-19, resilient health systems are integrated systems that are aware of threats and risk drivers; agile to respond to evolving needs; absorptive to contain shocks; adaptive to minimize disruptions; and able to leverage lessons learned to transform after a crisis. These systems also integrate essential public health functions to help prevent, manage, and mitigate impacts of other challenges, such as climate change, ageing populations, and fragility and conflict.
"Investing in resilient health systems requires long-term commitment and action by governments," said Mamta Murthi, Vice President for Human Development, World Bank. "With shrinking health budgets following the COVID-19 crisis response, countries need to set priorities for their health spending, including on areas such as public health, disease prevention, and primary health care to protect human capital and ensure health services for all, especially the poorest and most vulnerable."
The report identifies several actions governments can take to make their health system more resilient:
Investing in robust public health institutions and agile, evidence-based decision making for health crises
Improving awareness and early warning functions
Expanding community health workforce and building multi-disciplinary competencies for PPR
Prioritizing and tracking investments in PPR
Strengthening risk communication and community engagement
Investing in primary health care with integrated public health functions
Enhancing quality legal and regulatory frameworks
"Pandemic prevention, preparedness, and response is integral to strong health systems. A country that is not prepared cannot be resilient," said Juan Pablo Uribe, World Bank Global Director for Health, Nutrition & Population and the Global Financing Facility. "Investments in health system resilience need to go hand-in-hand with the broader health agenda, including advancing toward Universal Health Coverage (UHC), to enable equity."
This report proposes a three-tiered framework to help countries prioritize spending options based on their impact on resilience. The framework proposes risk reduction, prevention and community preparedness as most important tier one activities, followed by tier two with a focus on detection, containment and mitigation activities. Tier three which is the most expensive part includes advanced case management and surge response.
The World Bank has long been committed to helping low- and middle-income countries build stronger, more resilient health systems and provide quality, affordable health services to everyone. Our $34 billion global health portfolio includes over 240 projects that help countries take a comprehensive approach to improving health outcomes, especially for poor and vulnerable people, by strengthening primary care and key public health functions.
Repurposing finds new health-giving uses for old medicines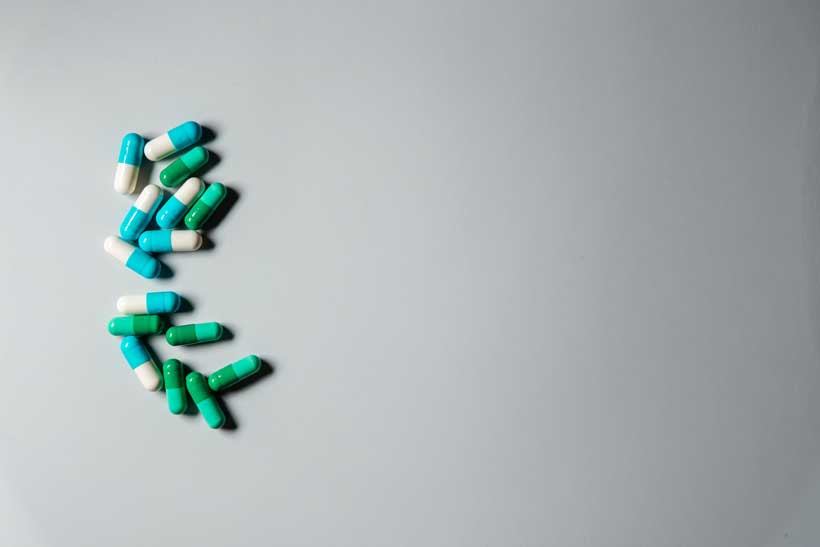 By VITTORIA D'ALESSIO
Drug discovery is slow, expensive and often ends in failure, so no wonder scientists are exploring new ways to medicate disease. One source of hope lies in 'drug repurposing', where new uses are found for established medicines.
For example, the humble dexamethasone proved a lifesaver during the Covid-19 pandemic, significantly reducing mortality in critical patients who are put on oxygen or ventilators.
Yet the drug was not developed with a killer virus in mind. Dexamethasone became a licenced medication half a century before the advent of Covid-19, and it was designed to help patients with swelling and severe allergies. The serendipitous discovery that it also kept people alive during the coronavirus pandemic was the result of the scientists working at lightening-speed in the field of "drug repurposing".
Drug repurposing is not just some niche area of scientific exploration. Finding new uses for pre-existing medicines is becoming a major focus for research bodies the world over, with Europe leading the way.
Drug discovery
'We'll still need to discover new drugs, but drug repurposing is going to play a growing role in medicine, and it's going to be particularly important in the area of rare diseases,' said Anton Ussi, coordinator of the recently launched, €22.6m Horizon-funded REMEDI4ALL project. 'It could make the difference between having no drugs to treat a debilitating condition to having a repurposed one that has a big impact on quality of life.'
There are clear benefits to repurposing 'old' drugs to tackle diseases for which treatment is lacking. Developing a drug from scratch is a huge undertaking. The average cost is over €1 billion, and typically it takes more than decade for a new medicine to complete its journey from initial discovery through clinical trials and to the marketplace. What's more, many therapeutic molecules that look promising near the start of the research process are eventually ditched because they're found to be either ineffective or unsafe.
'By turning our attention to an existing drug, in optimal circumstances, a new treatment can be found in just a few years and for a fraction of the cost – rather than many years of research and tens of millions, even hundreds of millions, of euro,' said Mr Ussi, who is based at EATRIS, the European infrastructure for translational medicine.
Many steps
Drug repurposing may bring efficiencies to drug development, but many steps still stand between a researcher's light-bulb idea and a boxed medicine. Clinical trials are needed to establish a medicine's effectiveness at treating the new condition. The drug must be deemed safe for its new application. Dosage protocols must be established. Patient advocacy groups must be consulted. Regulatory authorities must be satisfied. A manufacturer and distributor must be found.
However, patchy coordination between academics and institutions working in the field is stymying progress. Teams are working on their projects in silos and expertise is going untapped. As a result, many researchers working on a promising idea simply give up.
Elaborating, Mr Ussi said, 'There are islands of great research activity but it's difficult to take your research to the end without outside professional help.
'Take the example of an expert clinician who knows anecdotally that a drug used off-label (for an unapproved purpose) slows down a disease,' he said. 'This clinician may want to validate their hunch so the drug can become authorised to treat that disease, but they don't have access to the broad range of experts and disciplines needed to do so. Because of this, most would-be drug developers run out of capacity.'
The aim of REMEDI4ALL is to catch enthusiastic researchers and research groups before they fall. 'We want to make the world of drug repurposing more understandable,' said Mr Ussi. 'We're creating development teams that can get to grips with the specific requirements of a project and help move the process along to completion.'
Through its 'transparent and predictable pipeline', REMEDI4ALL will bring experts in all areas of drug development from all over the world into one space.
Repurposing process
'Everyone who has a role in the repurposing process will become part of our network,' said Mr Ussi. 'Our vibrant community will be able to help researchers execute their projects at any phase of development. Our vision for 10 years from now is that drug repurposing will work efficiently, so projects with real potential don't get stuck in bottlenecks.'
Another Horizon project, the brand new REPO4EU describes itself as a "platform for precision drug repurposing". REPO4EU will be working closely with the REMEDI4ALL group to make the process fast, cost-effective and patient-centric. With ambitions to turbo-boost the world of drug repurposing, they will address unmet medical needs in all disease areas.
Funded by the Horizon Europe programme to the tune of €23 million, the project also aims to develop a permanent European infrastructure that can serve as a resource for every potential researcher or small-to-medium-size enterprise interested in drug repurposing. But that's where the similarities between the two projects end.
The "high-precision" REPO4EU approach to finding new applications for registered drugs (based on a seminal study from 2015 on the relationships between diseases) is predicated on the finding that, when all human diseases are plotted on a network map, disease clusters emerge.
Significantly, diseases in a given cluster share the same risk genes. In other words, specific gene mutations can trigger a cascade of events that can give rise to any disease from within its cluster.
The REPO4EU team position is that a disease should therefore be described less as an "organ malfunction" (say, heart or kidney failure) and more as a precise "mechanistic" problem (i.e. focused on the mechanisms giving rise to disease). This is nothing short of a paradigm shift.
Precision cure
In their quest to find new purposes for established medicines, the REPO4EU researchers are zeroing in on drugs that are known to target a particular mechanism, explained Prof. Harald Schmidt, coordinator of REPO4EU and professor of pharmacology at Maastricht University. Next, the team will design high-precision clinical trials to 'rapidly and safely cure' conditions that share this mechanism.
'Patients will be selected based on symptoms and, more importantly, the detection of the disease mechanism. This means every treated patient is expected to benefit,' said Prof. Schmidt.
He believes the project will herald the end of the organ-based structure of medicine. 'Right now, we hardly understand the cause of any chronic disease at the level of genes and cellular signalling, and so we're left with chronically treating symptoms with low precision and limited patient benefit.'
He added: 'The traditional, reductionist "one disease, one target, one drug" dogma has had its time. Ours is a completely new approach to medicine, and our team is totally convinced by it. Network medicine will redefine what we call a disease, how we diagnose it, and how we cure it – not just treat it.'
Research in this article was funded by the EU. The article was originally published in Horizon, the EU Research and Innovation Magazine.