Russia's "Ummah Pivot": Opportunities & Narrative Engagement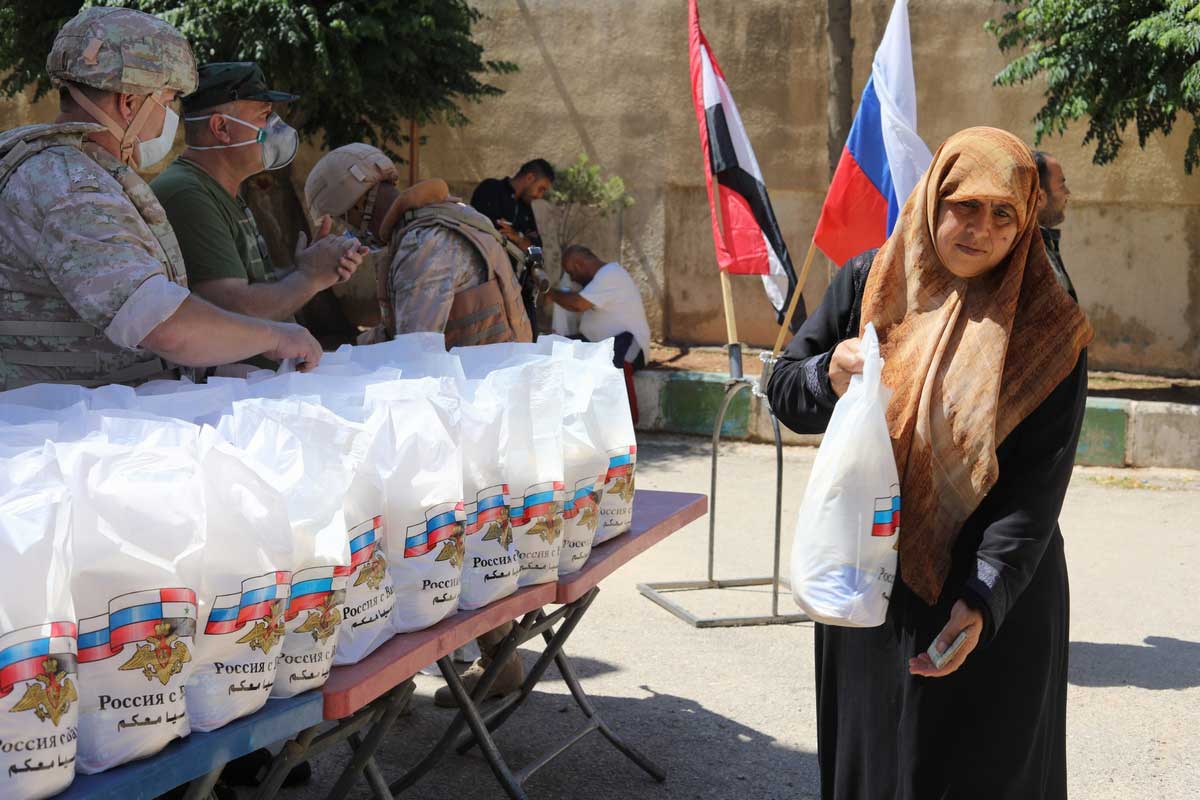 (This is the second and final part of the author's article series on this topic. The first one can be read here, and it is recommended to review it before the present piece).
Russia's "Ummah Pivot", or its post-2014 comprehensive engagement with the many Muslim-majority countries along its southern periphery and beyond, comprises one of the most important pillars of its contemporary grand strategic balancing act between East and West. The Southern vector of its diplomacy prevents any zero-sum choice between East and West by presenting the Eurasian Great Power with a much-needed third option, which in turn can be leveraged to improve its negotiating potential with those aforementioned two regions of Eurasia. The first part of the article series elaborated on the geostrategic situation in North Africa, the Levant, the Gulf, the South Caucasus, Iran, Central Asia, and South Asia, while the present piece is more focused on Russia's opportunities in these regions and narrative engagement with them. Although they can be read separately, it is recommended that they are reviewed together in order to obtain a better understanding of everything.
Russian Interests
North Africa: Becoming the Libyan Power Broker
In North Africa, Libya is the scene of intense competition between Turkey on the one hand and Russia, Egypt, the UAE, and France on the other. Russia must therefore seek a compromise solution that prevents either side from becoming dominant, with Russia playing the kingmaker role if possible (perhaps through a mix of creative diplomacy, energy partnerships and PMCs). The victory of either side over the other might unbalance the region, creating more opportunities for American or other meddling with unpredictable consequences. Libya is also the gateway to parts of West and Central Africa, so whoever fully controls it could expand more confidently into Africa with time, thus complicating Russian interests there too (which are beyond the scope of the present analysis despite some of the countries being Muslim-majority ones). If pressed to choose, Russia should side more with Egypt and the UAE, especially since the latter can open doors for Russia in other regions if their partnership reaches the strategic level through cooperation here and elsewhere.
Levant: Resolving the War in Syria
Russia must somehow resolve the Syrian dilemma, ideally by pairing an Iranian withdrawal with the nuclear deal, sanctions relief for Syria, and some form of decentralization that is acceptable to Damascus. Moscow must also ensure that Turkish influence is balanced by Emirati influence and that the Muslim Brotherhood is contained. In addition, comprehensively strengthening ties with Israel is a must, but Russia has to articulate the reasons behind this balanced policy to Arab civil society to avoid losing soft power by having its rivals (i.e. America) exploit the narrative void to portray Russia as "pro-Zionist", etc. As for Iraqi Kurdistan, Russia has to maintain balanced influence there which does not infringe on its neighbors, all the while expanding its role over that region via its springboard of energy diplomacy. The Kurdish card can also help Russia balance those same countries, but it must be played very carefully to avoid possibly irreparable blowback to Russian interests.
The Gulf: Investing in Vision 2030 & Engaging with (South) Yemen
Unlike the other "Ummah Pivot" regions, Russia has no serious risks in the Gulf, but plenty of opportunities. It should continue its military and energy diplomacy with all partners to expand its influence over their elite. This can help open up real-sector economic opportunities related to Saudi Arabia's ambitious Vision 2030 model of socio-economic development for example. Still, the UAE should be Russia's priority partner because it is obviously more influential than Saudi Arabia is right now even if Riyadh commands more power over the global energy markets than Abu Dhabi does. Russia should seriously consider diplomatically involving itself more in resolving the long-running and highly disastrous war in Yemen by attempting to replicate its regrettably unsuccessful but nevertheless principled approach to the Syrian one by encouraging decentralization. This necessitates closer ties with the UAE and its South Yemeni partners, but must not be pursued too enthusiastically lest Saudi Arabia and Iran grow suspicious of Russia's long-term strategic intentions.
South Caucasus: Managing the New Regional Reality
Russia's interests here are three-fold and interlinked: it must manage Turkey's growing influence over Azerbaijan, ensure Armenia's compliance with last year's ceasefire agreement mandating the unblocking of all regional economic and transport corridors, and effectively utilize the aforementioned to bring about tangible economic dividends related to improving trade with all concerned countries (most importantly Turkey and Iran). This requires a tricky diplomatic balancing act, but there are still certain reasons to be optimistic about its success. Azerbaijan seems increasingly conscious of Turkey's creeping influence over it and might move closer to Russia in order to balance this. Armenia, while more nationalistic than ever, can't realistically refuse to unblock the corridors in perpetuity, so eventually it'll be compelled to comply. As for trade, Russian companies are already active in the South Caucasus and can expand their businesses into Turkey and Iran with time.
Iran: Bolstering the Islamic Republic's Balancing Act
With or without resolving their strategic dilemma in Syria that was earlier explained, the future of the Russian-Iranian relations seems bright, but it mustn't be overhyped due to the difficulties that Moscow might face in making significant economic inroads in the real-sector of Tehran's economy given Beijing's newfound role. Russia should work more closely with India by reviving the NSTC as soon as possible, though New Delhi might not be too interested unless Washington's sanctions are eased or removed. This severely limits Russia's economic diplomacy but does not outright exclude its possible effectiveness. Russia should seek to expand upon its existing strategic economic partnerships to reach new commercial and other ones, taking advantage of its closer location to Iran vis-a-vis China and realizing that it might take time for China to optimize its overland trade routes to the Islamic Republic via Central Asia and W-CPEC+.
Central Asia: Retaining Strategic Influence
Russia risks losing the most out of this portion of its "Ummah Pivot" given growing Chinese, Turkish, and perhaps soon even American influence through a variety of spheres as was previously explained. The most effective solution rests in more confidently engaging civil society to retain the appeal of Russian soft power, continue cultivating regional elite including through MGIMO's new Tashkent branch campus, and relying upon military diplomacy related to countering Afghan-emanating threats to secure privileged economic partnerships in exchange. Cynically speaking, while Russia in no way supports growing Sinophobic sentiments in the region, this terrible trend helps keep Chinese influence in check to Russia's benefit, though China's said influence might then just as easily be replaced by Turkey's, especially considering some locals' recently revived interest in the brand of political Islam that Ankara unofficially exports. Russia might not be able to stop some loss of its influence, nor the gradual establishment of a larger Muslim bloc like was earlier discussed, but it can still manage this process if it better understands exactly what is happening and why.
South Asia: Containing Afghan Threats & Pioneering Trans-Regional Connectivity
The post-withdrawal scenario in Afghanistan is the greatest uncertainty in this region, as is the strategic significance of N-CPEC+/CEC, the latter of which can either strengthen Russia's Greater Eurasian Partnership (GEP) vision and/or serve as an entry point for American balancing influence in Central Asia. Moscow must see to it that Afghanistan does not fester with ISIS threats that can subsequently spread throughout the broader region in parallel with maintaining a pragmatic balance between Islamabad and New Delhi. With the latter in mind, Russia should seek utilize its historic partnership with India to draw New Delhi further away from the Quad and therefore stabilize the strategic situation with all five related nuclear powers, though without compromising on its rapid rapprochement with Pakistan. Ideally, Russia will restore stability in this highly strategic space and tangibly profit from it through economic means, including new trade routes like N-CPEC+/CEC and the VCMC.
Narrative Engagement
North Africa: Keeping the Spotlight on Turkish Activity
Russia should emphasize the need for a pragmatic compromise to the Libyan Civil War, while also highlighting the trends of Arab unity and growing Turkish influence through political Islam. Egypt's role should be afforded particular attention in order to improve Russia's appeal in its society by showing its people that Moscow deeply respects their country's regional power status. As for the Turkish dimension, it should be critical, but fair, though not propagandistic and overly anti-Turkish in order to avoid worsening very sensitive ties with Ankara. Another idea is to also talk about the UAE's growing power as well, focusing on its extra-regional engagements in North Africa so as to provide positive informational support which enhances bilateral relations.
Levant: Articulating Russia's Complex Balancing Act
Russia must urgently articulate the driving forces behind its multi-sided balancing act, especially with Israel, Turkey, and the Kurds, in order to dispel suspicions about its grand strategic intentions due to the visible narrative void that's characterized the past few years as a result of lackluster efforts in this respect. When it comes to Syria, Russia must begin floating pragmatic compromise solutions to provoke wider discussion about them in order to discover whether they are acceptable for all stakeholders. As for Turkey, Russia did indeed unofficially legitimize its sphere of influence in Syria, but should begin talking more about how destabilizing it is become and how counterproductive Ankara's unrealistically recalcitrant stance on compromising on President Assad's political future is for the peace process. Concerning Iran, Russia should applaud its anti-terrorist contributions but consider highlighting its regionally destabilizing role vis-a-vis Israel, though in a sensitive and fair manner. Finally, the Kurdish card must be played very carefully because the risks might easily and far outweigh the rewards, but this outpost of Russian influence should not be forgotten either and should receive more attention when it comes to the Iraqi Kurdistan.
The Gulf: Encouraging the Region's Socio-Economic Transformation
While appreciating the UAE's aspiring regional hegemon status, Russia should be careful not to offend Saudi Arabia's sensitivities. It should concentrate on multilateral security solutions, such as its existing Gulf one while pioneering a decentralized compromise solution to the war in Yemen. Furthermore, Russia should applaud MBS' socio-economic reforms and begin engaging more closely with the country's youthful society. Turkey's military base in Qatar can largely be ignored for the time being since it does not do much, but if it becomes troublesome, Russia has to consider how to respond to it in the narrative sense, though once again without risking a worsening of very sensitive Russian-Turkish ties. Generally speaking, the Gulf should not present too many narrative challenges for Russia as the opportunities far outweigh the risks.
South Caucasus: Promoting Regional Reconciliation
Russia has to balance its sympathy for Armenia's reactive nationalist outcry to losing last year's war with its newfound partnership with victorious Azerbaijan. It also must gently encourage Armenia to abide by last year's ceasefire agreement when it comes to unblocking all regional economic and transport corridors. The key challenge is how to respectfully respond to Turkish influence, especially if it becomes visibly pernicious. As a rule of thumb, being softer is better than being harder because of the sensitivities at play. More than that, Azerbaijan seems to naturally realize the risks of becoming too dependent on Turkey. Russian media possibly drawing attention to this too conspicuously might elicit a negative reaction though and make many suspect Moscow's motives, though this might still be possible to strike a fair balance and/or employ other means to this end.
Iran: Recalibrating Russia's Balancing Act
First and foremost, the strategic dilemma with Iran in Syria must be publicly clarified at the elite and civil society levels. Secondly, Russia has to re-engage Iran more enthusiastically than ever before, with or without the removal of U.S. sanctions. It also must bring India on board as well, taking advantage of recently troubled U.S.-Indian relations. Without India, Russia's outreaches with Iran will remain limited, and Moscow will become a junior partner to Beijing. Speaking of which, the People's Republic should not be criticized, but Russia can still gently and very generally speak about the risks of disproportionate dependence on any single partner. Iran must come to realize that Russia is an irreplaceable balancing partner for it, one which can fulfill a very strategic role, but it must also carry tangible economic and political benefits too.
Central Asia: Cultivating Regional Elite & Promote Secularism
More elite cultivation and media engagement is needed otherwise Russia will lose out to other powers in its own "backyard". Russia should not ever support Sinophobia, but it could draw attention to some objective economic consequences of reportedly lopsided deals and their impact on the locals, though perhaps via indirect means to avoid angering China. Secularism must also be supported to counteract rising Islamist tendencies which could lay the seeds for non-state threats, especially via Western/U.S. and ISIS ideological infiltration of those societies. Those threats can be emphasized quite a lot to remind everyone of Russia's stabilizing military role, which could in turn justify the privileged economic deals that it receives unlike some of those other countries' partners in exchange for its indispensable security services.
South Asia: Pragmatically Engaging with the Taliban & Constructing a New Regional Paradigm
Engagement with Afghan society is extremely limited so Russia should concentrate on retaining cordial relations with Kabul while expanding pragmatic ties with the resurgent Taliban. It needs to formulate a narrative means through which the entrance of Russian mineral extraction companies won't cause the same level of controversy as any of its competitors, especially Western and Chinese ones. It also needs to focus on the socio-economic benefits of N-CPEC+/CEC, especially with respect to how more Russian trade and investment can help the Afghan people. It could also, however, warn about the U.S. using N-CPEC+ as a Trojan Horse for slyly expanding influence there and beyond to reduce its appeal among the populace and preemptively thwart a prospective economic diplomacy plot. The historic partnership with India must be celebrated at every opportunity to continue courting it back to Russia's side after recent years of allying with America. Russian experts can also take the lead in discussing pragmatic balancing solutions for the region's nuclear powers, including Pakistan, while paying more attention to Pakistan's legitimate interests so as to continue strengthening their ongoing rapprochement, perhaps by drawing more attention the strategic balancing motives behind their country's CPEC+ vision.
From our partner RIAC
The Emerging "Eastern Axis" and the Future of JCPOA
Iranian Foreign Ministry spokesperson, Saeed Khatibzadeh recently said that Tehran would further strengthen its ties with Moscow via a strategic partnership. Said Khatibzadeh 'The initial arrangements of this document, entitled the Global Agreement for Cooperation between Iran and Russia, have been concluded'
This agreement will be similar in nature to the agreement signed by Iran with China in March 2021, dubbed as the strategic cooperation pact, which sought to enhance economic and strategic relations (China would invest 400 Billion USD in infrastructure and oil and gas sector while also strengthening security ties). Commenting on the same, Khatibzadeh also said that an 'Eastern axis' is emerging between Russia, Iran and China.
Closer ties with Russia are important from an economic, strategic point of view, and also to reduce Iran's dependence upon China (many including Iran's Foreign Minister had been critical of the 25 year agreement saying that it lacked transparency). Iranian Foreign Minister, Hossein Amir-Abdollahian on the eve of his Russia visit from October 5-6th, 2021 also stated that Iran while strengthening ties would not want to be excessively dependent upon either country.
Iranian Foreign Minister's visit to Russia
Iranian Foreign Minister, Hossein Amirabdollahian during his Russia visit discussed a host of issues with his Russian counterpart, Sergey Lavrov including the current situation in Afghanistan, South Caucasus, Syria and the resumption of the Vienna negotiations.
Russia and Iran have been working closely on Afghanistan (on October 20, 2021 Russia is hosting talks involving China, India, Iran and Pakistan with the Taliban).
It is also important to bear in mind, that both Russia and Iran have flagged the non-inclusive nature of the Taliban Interim government. Russia has in fact categorically stated that recognition of Taliban was not on the table. Said the Russian Foreign Minister, Sergey Lavrov on the sidelines of the United Nations General Assembly, 'the whole gamut of Afghan society — ethno-religious and political forces — so we are engaging in contacts, they are ongoing.'
China's approach vis-à-vis Afghanistan
Here it would be pertinent to point out, that China's stance vis-à-vis Afghanistan is not identical to that of Moscow and Tehran. Beijing while putting forward its concerns vis-à-vis the use of Afghan territory for terrorism and support to Uyghur separatist group East Turkestan Islamic Movement (ETIM), has repeatedly said that there should be no external interference, and that Afghanistan should be allowed to decide its future course. China has also spoken in favor of removal of sanctions against the Taliban, and also freeing the reserves of the Afghan Central Bank (estimated at well over 9 Billion USD), which had been frozen by the US after the takeover of Afghanistan by the Taliban.
If one were to look at the Joint Comprehensive Plan of Action JCPOA/Iran Nuclear deal, Russia has been urging Iran to get back to the Vienna negotiations on the one hand (these negotiations have been on hold since June), while also asking the US to return to its commitments, it had made under the JCPOA, and also put an end to restriction on Iran and its trading partners.
Conversation between US Secretary of State and Russian Foreign Minister
The important role of Russia is reiterated by the conversation between US Secretary of State Anthony Blinken with Russian Foreign Minister. Angela Merkel during her visit to Israel also made an important point that both China and Russia had an important role to play as far as getting Iran back on JCPOA is concerned. What is also interesting is that US has provided a waiver to the company building the Nord Stream 2 pipeline connecting Russia and Germany. The US has opposed the project, but the Department of State said waiving these sanctions was in US national interest. Both Germany and Russia welcomed this decision.
In conclusion, while there is no doubt that Russia may have moved closer to China in recent years, its stance on Afghanistan as well as it's important role in the context of resumption of Vienna negotiations highlight the fact that Moscow is not keen to play second fiddle to Beijing. The Biden Administration in spite of its differences has been engaging closely with Moscow (a number of US analysts have been arguing for Washington to adopt a pragmatic approach vis-à-vis Russia and to avoid hyphenating Moscow with Beijing). In the given geopolitical landscape, Washington would not be particularly averse to Tehran moving closer to Russia. While the Iranian spokesperson, Saeed Khatibzadeh spoke about a Eastern axis emerging between Moscow, Tehran and Beijing, it would be pertinent to point out, that there are differences on a number of issues between Moscow and Beijing. The Russia-Iran relationship as well as US engagement with Russia on a number of important geopolitical issues underscores the pitfalls of viewing geopolitics from simplistic binaries.
New U.S. travel rules excludes foreigners vaccinated with Russia's Sputnik V
Local and foreign media have stepped up reports about rising Covid-19 infections in Russia. While the reports also indicated high deaths in the country, other highligted new trends that are noticeably appearing. Interestingly, directors at the Russian tourism and travel agencies say that many Russians are lining up for vaccine tourism in Serbia, Bulgaria and Germany and a few other foreign countries.
These Russians aim at getting foreign vaccines including Pfizer, Moderna and Johnson & Johnson and AstraZeneca.
Here are a few facts about Russian vaccines.
Russia's Sputnik V was the first officially registered coronavirus vaccine on August 11, 2020. Russia is using four vaccines for mass vaccination for Covid-19. These are Sputnik V and Sputnik Light developed by the Russian Health Ministry's Gamaleya Center.
EpiVacCorona developed by the Vector Center of the Federal Service for Surveillance on Consumer Rights Protection and Human Wellbeing (Rospotrebnadzor), and CoviVac developed by the Chumakov Institute of the Russian Academy of Sciences.
Clinical trials of the EpiVacCorona vaccine on teens aged from 15 to 17 might begin in the near future.
China has 1.3 billion population and has given the two billionth vaccine by the end of August, the United State has 380 million and attained 60% of its population. In Europe, vaccination rate is highly at an appreciable level.
Overall, Russia with an estimated 146 million people has Europe's highest death toll from the pandemic, nearly 210,000 people as at September 30, according to various authentic sources including the National Coronavirus Task Force.
More than 42 million Russians have received both components of a coronavirus vaccine, according to Russian Deputy Prime Minister Tatyana Golikova.
"The number of citizens who have received the first component of a vaccine has topped 44 million, and more than 37 million people have completed a full vaccination course," Golikova said.
She gave an assurance back in July that once the population have been immunized with at least the first component of a two-shot vaccine, herd immunity to Covid-19, or at least an 80% vaccination rate, should be reached by November 1.
Reasons: Even though Russia boasted of creating the world's first coronavirus vaccines, vaccination is very low. Critics have principally blamed a botched vaccine rollout and mixed messages the authorities have been sending about the outbreak.
In addition, coronavirus antibody tests are popular in Russia and some observers suggest this contributes to the low vaccination numbers.
Western health experts say the antibody tests are unreliable either for diagnosing Covid-19 or assessing immunity to it. The antibodies that these tests look for can only serve as evidence of a past infection. Scientists say it's still unclear what level of antibodies indicates that a person has protection from the virus and for how long.
Russia has registered Sputnik V in more than 150 foreign countries. The World Health Organization is yet to register this vaccine. For its registration, it must necessarily pass through approved procedures, so far Russia has ignored them, according reports.
There have also been several debates after the World Health Organization paused its review process of the Sputnik V vaccine over concerns about its manufacturing process, and few other technical reasons. While some talked about politicizing the vaccine registration, other have faced facts of observing recognized international rules for certifying medical products as such vaccines.
During the first week of October, Russian Health Minister Mikhail Murashko has reiterated or repeated assertively that a certain package of documents were needed to continue the process for the approval of the Russian coronavirus vaccine Sputnik V by the World Health Organization. The final approval is expected towards the end of 2021.
Still some the problems with the registration as unfair competition in the global market. For instance, Russian Minister of Industry and Trade Denis Manturov said in an interview with the Rossiya-24 television channel on October 5: "I think it is an element of competition. Until Pfizer covers a certain part of the market, it is pure economics."
On the other side, Pyotr Ilyichev, Director for International Organization at the Russian Foreign Affairs Ministry, told Interfax News Agency, for instance that World Health Organization has been playing politics around Russian vaccine especially when it is need in most parts of the world.
"The world is facing an acute shortage of vaccines for the novel coronavirus infection. In certain regions, for instance in African countries, less than 2% of the population has been vaccinated. The Russian vaccine is in demand, and the UN stands ready to buy it," he told Interfax.
"However, certification in the WHO is a complex, multi-step process, which was developed in the past in line with Western countries' standards. It requires time and serious efforts from our producers. We hope that this process will be successfully finalized in the near future," Ilyichev said.
Chairman of the State Duma's Foreign Affairs Committee Leonid Slutsky has described as discriminatory a decision reported by foreign media that the United States, under its new consular rules, would deny entry for foreigners immunized with the Russian Covid-19 vaccine Sputnik V.
"Thus, the U.S. will blatantly embark on a path of 'vaccine discrimination.' There are absolutely no grounds for such decisions. The efficacy and safety of the Sputnik V vaccine have been confirmed not only by specialists, but also by its use in practice," Slutsky said on Telegram.
He cited an article in The Washington Post saying that from November the United States may begin denying entry to foreigners vaccinated with Sputnik V.
It means that if such additional border measures are adopted, foreigners seeking entry to the United States will have to be immunized with vaccines approved for use either by American authorities or the World Health Organization.
According to an article published in The Washington Post, for the first time since the pandemic began, the United States intends to loosen entry restrictions for foreigners vaccinated against Covid-19.
The new rules, which enter into force in November, will not apply to Russians vaccinated with Sputnik V and citizens of other countries using this Russian vaccine.
Under the new rules, foreigners will enter United States only if they are immunized with vaccines approved for use by the United States Food and Drug Administration or the World Health Organization. Russia's Sputnik V is yet to be approved by the World Health Organization and is not recognized by the United States.
Should Russia Be Worried by the New AUKUS Alliance?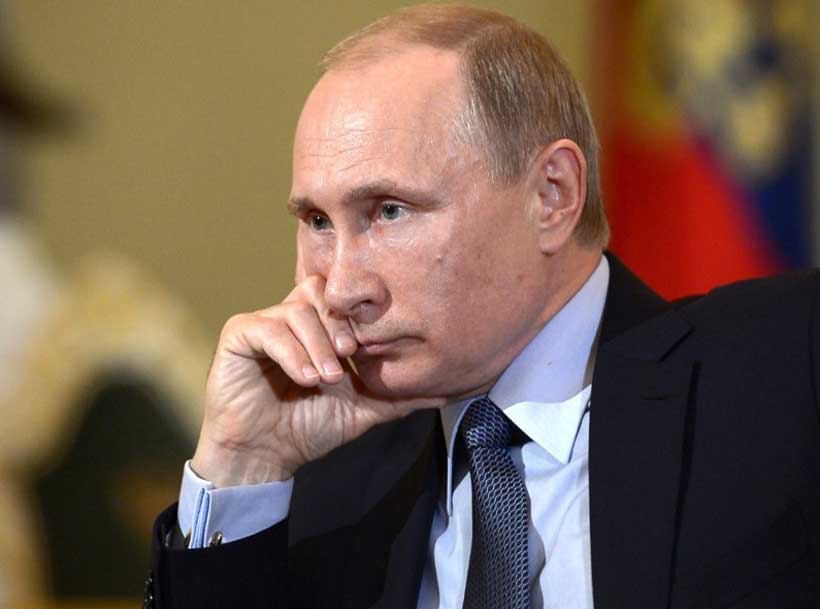 The establishment of a new trilateral military and political alliance consisting of the United States, Australia, and the UK (AUKUS) and the corollary rupture of France's "contract of the century" to build a new generation of diesel-powered submarines for Australia elicited mixed reactions in Russia. Some were pleased to see a conflict arise between the United States and France, while some expressed concern that the alliance targets Moscow just as much as it does Beijing. Others were worried about the implications of the U.S. decision to share nuclear submarine technology with a non-nuclear state (instead of the French diesel submarines, Canberra will now get eight nuclear submarines).
These are valid points, but they all focus on the short-term consequences of the creation of AUKUS. Yet the decision to form a trilateral union and the new format of modernizing Australia's underwater fleet will also have long-term implications, including for Russia.
Above all, the launch of AUKUS has confirmed that the standoff with China is indisputably the number one foreign policy priority for U.S. President Joe Biden and his administration. Standing up to China is apparently worth risking a serious fallout with Paris over, worth putting Canberra in an awkward position, and worth expanding the interpretation of nonproliferation. The fact is that it's getting increasingly difficult for Washington to single-handedly compete with Beijing in the naval arena, especially in the eastern Pacific Ocean, so it has no choice but to lean on its most reliable partners while ignoring the inevitable costs.
Nuclear-powered submarines have only one indisputable advantage over modern diesel submarines: a greater operating range, thanks to their superior autonomy. If the new submarines were intended only to defend Australia, there would be no need for them to be nuclear. If, however, they are expected to perform covert operations over many months in more remote waters—in the Taiwan Strait, near the Korean Peninsula, or somewhere in the Arabian Sea—then a nuclear reactor would be a significant advantage.
For Russia, this means that any of its actions from now on will be viewed by Washington within the context of the U.S.-Chinese confrontation. The White House will, for example, turn a blind eye to Moscow's cooperation with New Delhi and Hanoi on military technology, seeing it as a way to shore up the regional counterbalance to Beijing. Russia's ongoing assistance with China's naval modernization program, on the other hand, will be closely scrutinized and could become grounds for new U.S. sanctions against both countries.
There has been some speculation that AUKUS will, with time, become an Asian equivalent of NATO, with more countries joining, from Canada and New Zealand to Japan and South Korea, and eventually even India and Vietnam. These predictions have unsurprisingly elicited concern in Russia.
Yet they are unlikely to come true. Countries like South Korea and India have no desire to join a multilateral military alliance that could jeopardize their relations with other countries. In any case, the establishment of a new structure is in itself an indirect acknowledgement by Washington that the twentieth-century rigid model of alliances is not right for this century. If anything, AUKUS is an attempt to find a modern alternative to NATO.
It's inevitable that the role of NATO in U.S. strategy will decrease, but that's not necessarily in Russia's long-term interests if it means the organization will be replaced with structures such as AUKUS. NATO has detailed and clearly articulated decisionmaking procedures and mechanisms for reaching compromises among its many members. Decisions made by NATO may be unpalatable for Moscow, but they are generally consistent and predictable. The same cannot be said of less heavyweight structures such as AUKUS, from which any number of improvised reactions could ensue, inevitably adding to the political risks.
The concept of AUKUS envisages that control of ocean lanes will continue to be a U.S. priority. The United States is not capable of establishing sufficient control over land transport corridors in Eurasia, nor does it need to do so: the main global cargo traffic routes will be maritime for the foreseeable future. For this reason, it is the world's oceans rather than continental Eurasia that will be the main battleground between the United States and China.
For Russia, as a predominantly land power, that is overall a good thing—as long as Moscow doesn't strive to position itself at the epicenter of the Chinese-American standoff. In theory, in a couple of decades' time, Australian submarines could turn up off the coast of Russia's Sakhalin Island and Kamchatka Peninsula, or even cross the Bering Strait into the Arctic Ocean, creating a new potential threat for Russia's Northern Fleet. There is every reason to suppose, however, that their main routes will lie much further south, and will not directly impinge upon Russian interests.
It is noteworthy that at around the same time as the establishment of AUKUS, China submitted an application to join the Comprehensive and Progressive Agreement for Trans-Pacific Partnership (TPP). The TPP was actually conceived as part of the strategy for China's economic containment under former U.S. president Barack Obama, though his successor Donald Trump refused to take part in the initiative. China's chances of joining the TPP are slim, but in making the request, Beijing is once again demonstrating that for its part, it would like to limit its rivalry with Washington to the realm of trade, investment, and technology. By creating AUKUS, on the other hand, the United States and its partners are increasingly signaling their intention of extending the confrontation to the field of military technology and the geopolitical arena.
Back in May 1882, when Germany, Austria-Hungary, and Italy agreed to establish the military and political bloc known as the Triple Alliance, it's unlikely that anyone in Europe gave a second thought to the possible long-term consequences. After all, the aim of the alliance was purely the containment of France, where revanchism was rife following the country's defeat in the Franco-Prussian War of 1870–1872. There were no bigger plans in Berlin, Vienna, or Rome at that time. Yet little more than thirty years later, the European continent was awash with the bloodshed of an unprecedented war.
Today, AUKUS looks like a rickety and unstable structure cobbled together in a hurry. But in twenty or thirty years, the logic that prompted its members to establish a new military and political alliance could lead them into a situation that neither they nor their opponents can get out of without the most severe consequences for themselves and the rest of the world. That is the main long-term danger from AUKUS.
From our partner RIAC