Muslim-Evangelical alliance strives to create religious and political middle ground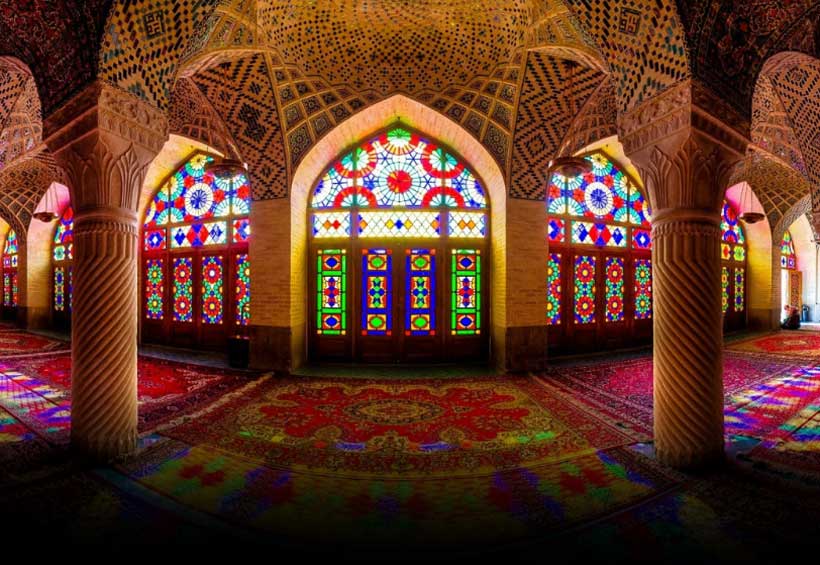 A recent unprecedented alliance between Muslims and Evangelicals takes on added significance in a world in which human rights are on the defensive, religious groups tend to forge political as well as ideational partnerships, and the role of the clergy in multiple Muslim-majority countries has come under scrutiny.
The alliance potentially could create a platform for voices in the Muslim world, particularly the Middle East, in which significant segments of the youth who constitute a majority of the population, increasingly reject state-controlled, ritualistic forms of religion and distrust clerics subservient to the government.
It could also offer a middle ground on which elements of the secular centre-right and centre-left could meet based on shared faith-based values in deeply polarised parts of the world, particularly in the West.
International affairs and inter-faith scholar Michael Driessen suggested in an email to this writer that the recently forged alliance between Indonesia's Nahdlatul Ulama (NU), one, if not the world's largest Muslim civil society organization, and the World Evangelical Alliance (WEA), fits a pattern of partnerships between diverse religious groups that goes beyond seeking to protect minorities to promotion of social cohesion and fraternity.
Speaking at a virtual meeting of the Interfaith Forum of the Group of 20 or G20 that brings together the world's largest economies, Tunisian Islam scholar Nejia Al-Ourimi seemed to anticipate the alliance when she argued that reform of Islam would have to be bottom-up and originate in civil society rather than top-down and directed and controlled by autocratic rulers who see it as a way of branding themselves and their nations as well as and one way of ensuring survival.
Ms. Al-Ourimi reasoned further that genuine inclusivity was precluded in much of the Middle East because most Arab constitutions assume that the state has a religion. She went on to say that "what we need to do is reframe the traditional approaches of linking religion to legislation. We must find leaders who are willing to withdraw from the traditional way of participating in the public sphere—through the legal and legislative dimensions—and return from a 'values' perspective to guide ethical efforts."
In a contribution to a recently published report on Human Fraternity and Inclusive Citizenship issued by the Italian Institute for International Political Studies (ISPI) and the Beirut-based Foundation for Diversity, Solidarity and Human Dignity (Adyan), Ms. Al-Oumiri points to a series of lofty, lovey-dovey inter-faith statements issued in the past decade by different combinations of Arab Muslim and non-Muslim clerics, religious and secular intellectuals, and politicians.
The statements constituted attempts by Muslim religious authorities and autocratic governments to keep ahead of the curb of youth aspirations and project themselves as voices of moderation by emphasizing religious freedom, religious pluralism, and inclusive citizenship irrespective of religious belief.
The statements include the 2012 Statement on Basic Freedoms issued by Al Azhar, Islam's Cairo-based oldest institution of Islamic learning that has long been swayed by Saudi and United Arab Emirates financial support, the 2016 Marrakech Declaration that called for the development of a jurisprudence of that enshrines the concept of inclusive citizenship, and the Document on Human Fraternity signed in the UAE in 2019 by Pope Francis and Sheikh Ahmed Al-Tayeb, the Grand Imam of Al-Azhar.
Referring to the 2012 Al Azhar statement, Ms. Al-Oumiri highlighted the fact that the statement was issued in the wake of popular revolts that in 2011 toppled the leaders of Tunisia, Egypt, Libya, and Yemen. Saudi and UAE manoeuvres helped roll back the revolts' achievements in all of the countries except for Tunisia.
The manoeuvres did not roll back what Ms. Al-Oumiri described as a "new awareness" among "all the components that participated in the protest movement, secularists, liberals, Christians, Muslims and others, (that) became aware of the fact that the bilateral polarization and exclusionary relations prevailing at that time were the main reason for the dispersion of forces capable of inducing positive change and extricating Arab society from its chronic crisis." It is an awareness that expresses itself today among others in changing youth attitudes towards religiosity.
Ms. Al-Oumiri's 'new awareness' is one factor that hampers autocratic efforts to shape a moderate form of Islam that serves the needs of social change and economic diversification without conceding democratic freedoms, projects autocrats as religious moderates as part of their nation branding and furthers their quest for religious soft power.
The 'new awareness' is borne out by research and opinion polls that consistently show that the gap between the religious aspirations of youth and state-imposed interpretations of Islam is widening. The polls and research suggest that youth are increasingly sceptical towards religious and worldly authority. They aspire to more individual, more spiritual experiences of religion.
As a result, Nahdlatul Ulama's opportunity to turn its alliance with the WEA into a vehicle of change in both the Muslim world and the West is enhanced by the fact that religious reform in rival contenders for religious soft power like Saudi Arabia, the UAE, Qatar, and Egypt is top-down by decree or changes in common or civil rather than, more sustainably, bottom-up and anchored in religious law and jurisprudence.
The point was highlighted when Nahdlatul Ulama's religious leaders took the first step towards reform of religious law and/or jurisprudence in 2019 by replacing the notion of the kafir or infidel with the concept of muwathinun or citizens to emphasize that Muslims and non-Muslims were equal before the law.
Leaders of the group say that they intend to tackle other outdated, intolerant, or supremacist concepts such as the dhimmi or People of the Book, and slavey that remain reference points even if large numbers of Muslims do not heed them in their daily life, as well as eventually blasphemy and apostasy.
Nahdlatul Ulama's opportunity is further both bolstered and complicated by the fact that autocratic Muslim rulers wittingly or unwittingly reinforce Islamophobic tendencies in multiple ways by their often brutal abuse of human rights at home and their support of policies in various parts of the globe that encourage negative perceptions of Islam and Muslims.
These policies include the blurring in countries like France and Austria of the lines between political Islam and piety as well as autocratic Muslim acquiescence, if not endorsement of the crackdown on Turkic Muslims and Islam in China's north-western province of Xinjiang.
Nahdlatul Ulama, despite its tangible adherence to principles of democracy, human rights, and tolerance, has yet to clearly distinguish itself from autocratic religious soft power rivals when it comes to its shared rejection of political Islam and identity politics. In other words, how it handles Islamophobia is likely to be a litmus test for Nahdlatul Ulama as well as its alliance with the Evangelicals.
Making that distinction clear is likely to also enhance the Nahdlatul Ulama-WEA alliance's ability to bring together elements of the centre-right and centre-left could meet based on shared faith-based advocacy of human rights, democratic freedoms, and tolerance at a time that democracy is on the defence.
The linkage between the Nahdlatul Ulama-WEA alliance's opportunity to serve as a bridge in both the religious and political domain is evident not only when it comes to countering religious supremacism but also far-right extremism. It is that linkage that adds a geopolitical dimension to the alliance's potential.
Germany, where ultra-nationalist supremacists, despite recent electoral setbacks for the Alternative for Germany (AfD), have infiltrated the security and armed forces, spotlights the importance of creating a religious and political centre that is driven as much by shared values as it is by interests.
Security services recorded more than 1,400 cases of suspected far-right extremism among soldiers, police officers and intelligence agents in recent years. The German defence ministry last year disbanded a whole company of special forces after explosives, a machine gun, and memorabilia of the Nazi's SS were found on the property of a sergeant major.
The geopolitical significance of developments in Germany is enhanced by the fact that some German ultra-nationalists and members of the far-right are believed to have links to Russia and /or far-right Russian nationalists.
In the latest German incident, prosecutors are investigating an official of Federal Office for the Protection of the Constitution (BfV), the country's domestic intelligence agency, suspected of helping plan the assassination of a Chechen dissident as part of a campaign across Europe that targets critics of Ramzan Kadyrov, the president of the Russian republic of Chechnya. Mr. Kadyrov is widely viewed as an associate of President Vladimir Putin and maintains close ties to Middle Eastern autocrats.
How divine books guide and socialize an individual into society
When an individual born it interact with social group in which it is present. The term socialization refers to the process of interaction through which the growing individual learns the habits, attitudes, values and beliefs of the social group into which one has been born. … Socialization prepares people to participate in a social group by teaching them its norms and expectations. But why there is need of socialization ? The answer is we are born there is something in our DNA that make us feel there should be some one who we need to follow, that there is someone who make us, who is very superior to us.
Very interesting question. what a religion actually is. As per the Oxford dictionary, "religion" is: "The belief in and worship of a superhuman controlling power, especially a personal God or gods."
That is what religion is very simply put .strictly speaking, all "religions" in the world revolve around this same concept: a belief in a superhuman controlling power. They all build on this central concept, assigning various different attributes and holy books to this superhuman controlling power.
In Hinduism, this "power" is called Brahman and has many forms, manifesting itself in every sentient being, In Islam it is called "Allah" and so on so forth. But the bottom line of all these religions is: There is a god.
There is God who have sent us and give us the way to live the life. Through the learning process one give priority to the religion it follow. The religion guide us through holy book. Divine books are four in numbers revealed to different Prophets i.e.
Tawrat to Prophet Musa
Zabur to Prophet Dawud
Injil to Prophet Isa
Quran revealed to Prophet Muhammad SAW
but Muslim believes that they all carry a same message or guidance for humanity. Divine books provide set of rules to live a life. They can also act as a source of history and motivation for the followers. Quran is last Divine book but it contains some references of all other Divine Books.
Divine books act as source of religion provider. Beliefs, values and practices related to spiritual concerns are described by religion. It is also known as crucial roadway of socialization for many people. In many religious institutions like temples, churches and mosques individual of many religious communities assemble to glorify and to grasp knowledge. Many ceremonies related to structure of family like marriage and birth are also related to religious celebrations. Shared set of socialized value which passes through society are foster by organized religion. Each social theorist define religion according to their own perspective
The purpose of sending divine books to the followers of certain religion was to give them the principles of religion. The teachings of Buddhism, Islam, Hinduism, Christianity are very similar to each other. The conflict occurs in their ideology and oneness of God. Reforms in individual life and society's life like harmony and unity are brought by these books. They act as a balance between life of both the individual and society by safeguarding rights, assigning individual responsibilities which are guided by Divine books. Divine books deals with the demand of society and behave as building block of thinking and behavioural processes and lay stress on Faith , through this human hearts and minds are completely transformed and remodelling of our thinking and behavioural pattern occur which as a result changes the whole society.
Pakistan On Its Way to Promote Interfaith Harmony
People from various cultural, racial, and religious backgrounds live in Pakistan. 96.28 percent of the country consists of a Muslim population. Minority groups make up 4% of the population, with Christians at 1.59%, Hindus at 1.60%, and Ismaili and Qadianis make 0.22 %. Unluckily this diversity is now being mistreated. Whether it is the ongoing violence against non-Muslims or the sectarian violence among Muslims across the nation, these misperceptions about other religions are a major contributor to violence among religious communities. Unfortunately, Pakistan has fallen prey to these social ills.
The government of Pakistan has contributed significantly by carrying out numerous initiatives and plans to guarantee all of Pakistani society with various religious and ethnic backgrounds the opportunity to socialize with one another. The 1973 Constitution of Pakistan specifically mentioned the rights of minorities to preserve interreligious harmony. To represent religious minorities' voices Article 51 (2A) of the Constitution grants ten additional public services to the Christian, Hindu, Sikh, Buddhist and Parsi religious communities in the national assembly. The Supreme Court (SC) of Pakistan mandated the establishment of a National Council for Minorities. The prime objective of the Council is to oversee, the effective application and protection of rights guaranteed to minorities by the Pakistani Constitution. The Council also demands from the Federal and Provincial Governments to structure the policy proposals to uphold and defend the rights of minorities as per the 2014 Jurisdiction of SC.
Since the last decade Pakistan has been working on the issues of protection of religious minority's rights however, the process speeded up in 2018. The Ministry of Human Rights created the Action Plan against Religious Persecution in 2016. The election campaign of the political Party "Pakistan Tehrik-e-Insaf" introduced, in their manifesto to establish a "legally empowered, well-resourced, independent National Commission on Minorities, followed by provincial Commissions/Departments".The strategy outlines a strenuous effort to be undertaken with numerous stakeholders to protect and advance religious minorities so that they are better able to contribute to the peace and development of the nation and become a part of Pakistan's mainstream social fabric fearlessly. It constitutes a task force at the federal level for developing a strategy for promoting religious tolerance. Curb hate speech in social media. The creation of an endowment fund for student scholarships, development of a complaint/redress mechanism, review/proposal of amendments for discriminatory laws, and protection of places of worship are just a few of the initiatives mentioned in the Action Plan. Others include raising awareness and providing training on interfaith harmony, reviewing and revising education curricula at all levels to foster a peaceful and inclusive society, and raising funds for student scholarships.
Subsequently, it is pertinent to mention here that religious harmony is crucial for maintaining interreligious relations. For this purpose, On January 16, 2018, a National Narrative (Paigham e Pakistan) for Peaceful and Moderate Pakistani Society based on Islamic Principles was presented under the watchful eye of government officials. In January 2019, the Paigham-e-Pakistan Centre for Peace and Reconciliation Studies released a fatwa (verdict) signed by over 1800 Pakistani religious scholars denouncing suicide bombings, armed uprisings, and other acts of terrorism committed in the name of Sharia.
One of the main issues facing minorities, which is being echoed around the world, is the forced conversion of young girls. The Hindu Marriage Act of 2017 was passed by the National Assembly in response to this challenge, covering all of Pakistan except Sindh. To make it easier for the Hindu community to get married under the Sindh Hindu marriage Rules, 2019, the Sindh government passed the Sindh Hindu Marriage Act 2016 (amended in 2018). Additionally, to resolve the issue and dispel any negative perceptions about forced conversion, the Pakistan Hindu Council and Ulema confined an agreement. According to this agreement, the law approved by the Parliament will be adopted regarding conversion. Any Hindu who approaches ulema for conversion will be reported to the local Hindu community leader, to meet with their parents (in absence of Ulema), until the law is approved. Still, if he/she wishes to convert will be allowed to do so.
The Pakistani religious and political elite have used religious segregation by emphasizing "divide and rule" and discouraging the idea of "unity in diversity to effectively consolidate their power. Segregation based on religion has become a major tool for encouraging violence against non-Muslims. This encourages extremism by instilling the desire in jihadist groups to commit acts of religious terrorism against members of other faiths. It is therefore essential to oppose any misuse of religion. Likewise, we must guard against religious fanaticism and extremism to promote interfaith harmony. Under the guise of religion, encourage hatred or even terrorist acts are destructive and poses a serious threat to the peace and prosperity of Pakistan.
Betting on the wrong horse: The battle to define moderate Islam
Proponents of a moderate Islam that embraces tolerance, diversity, and pluralism may be betting on the wrong horse by supporting Muslim scholars on autocrats' payroll.
Polling in the Middle East seems to confirm that state-sponsored clerics lack credibility.
Recent research suggesting that non-violent protest has increasingly become less effective magnifies problems posed by the clerics' legitimacy deficit.
The combination of lagging credibility and reduced effectiveness enhances the risk of politically inspired violence.
Add to that that young Muslims gravitate towards militancy in a world of perceived persecution of the faithful.
Tam Hussein, an award-winning investigative journalist and novelist, who has spent time with jihadists in various settings, noted in a recent blog and an interview that a segment of Muslim youth, who see Western militaries operating across the Muslim world, often embrace the jihadist argument that Muslims would not be victims if they had a genuinely Muslim state with an armed force and religious laws that would garner God's favour.
Achieving a state, the jihadists say, has to be 'through blood (because) the rose isn't got except by putting one's hand on the thorns.'
Mr. Hussein cautioned that "this sentiment of young Muslims…cannot be combated with platitudes, ill thought out deradicalisation programmes, and naff websites set up to combat social media."
Mr. Hussein's insight goes to the crux of a rivalry for religious soft power in the Muslim world that, at its core, involves a struggle to define concepts of moderate Islam.
In essence, Mr. Hussein argues that a credible response to religiously inspired militancy will have to come from independent Islamic scholars rather than clerics who do Muslim autocrats' bidding.
The journalist's assertion is undergirded by some three-quarters of Arab youth polled annually by Dubai-based public relations firm ASDA'A BCW who have consistently asserted in recent years that religious institutions need to be reformed.
Commenting on the agency's 2020 survey, Gulf scholar Eman Alhussein said that Arab youth had taken note of religious figures endorsing government-introduced reforms they had rejected in the past.
"This not only feeds into Arab youth's scepticism towards religious institutions but also further highlights the inconsistency of the religious discourse and its inability to provide timely explanations or justifications to the changing reality of today," Ms. Alhussein wrote.
Mr. Hussein warned that "what many…well-intentioned leaders and Imams don't realise, and I have seen this with my own eyes, is that radical preachers…have a constituency. They hit a nerve and are watched" as opposed to "those they deem to be 'scholars for dollars'… There is a dissonance between the young and the imams. …
When the no doubt erudite Azhari sheikhs such as Ali Gomaa seemingly support Sisi's killing of innocents followed up by Habib Ali Jifri's support for his teacher, one cannot help but understand their predicament and anger," Mr. Hussein said, referring to scholars of Al Azhar, a citadel of Islamic learning in Cairo.
Mr. Hussein was pointing to Ali Gomaa, who, as the grand mufti of Egypt, defended the killing of some 800 non-violent protesters on a Cairo square in the wake of the 2013 military coup led by general-turned president Abdul Fatah al-Sisi. The coup toppled Mohamed Morsi, a Muslim Brother and Egypt's only democratically elected president.
A Yemeni-born UAE-backed cleric, Mr. Al-Jifri, a disciple of Mr. Goma, is part of a group of Islamic scholars who help project the Emirates as a beacon of an autocratic form of moderate Islam that embraces social reforms and religious diversity, rejects political pluralism, and demands absolute obedience of the ruler.
The group includes the former Egyptian mufti, Abdullah Bin Bayyah, a respected Mauritanian theologian, and his disciple, Hamza Yusuf, one of America's foremost Muslim figures.
Mr. Hussein could have included Mohammed al-Issa, the secretary general of the Muslim World League, the primary vehicle employed by Saudi Crown Prince Mohammed bin Salman to garner religious soft power and propagate his autocratic version of Islam.
Autocratic reformers such as UAE President Mohammed bin Zayed and Mr. Bin Salman offer an upgraded 21st-century version of a social contract that kept undemocratic Arab regimes in office for much of the post-World War Two era.
The contract entailed the population's surrender of political rights in exchange for a cradle-to-grave welfare state in the oil-rich Gulf or adequate delivery of public services and goods in less wealthy Arab states.
That bargain broke down with the 2011 and 2019/2020 popular Arab revolts that did not spare Gulf countries like Bahrain and Oman.
The breakdown was sparked not only by governments' failure to deliver but also by governments, at times, opening political space to Islamists so that they could counter left-wing forces.
Scholar Hesham Allam summarised the policy as "more identity, less class." In effect, Middle Eastern government were hopping onto a bandwagon that globally was empowering religious and nationalist forces.
Using Egypt as a case study in his just publisjed book, Classless Politics: Islamist Movements, the Left, and Authoritarian Legacies in Egypt. Mr. Sallam argued that" in the long run, this policy led to the fragmentation of opponents of economic reform, the increased salience of cultural conflicts within the left, and the restructuring of political life around questions of national and religious identity."
To revive the core of the social contract, Messrs. Bin Zayed and Bin Salman have thrown into the mix degrees of social liberalization and greater women's rights needed to diversify their economies and increase jobs as well as professional, entertainment, and leisure opportunities.
At the same time, they have cracked down on dissent at home and sought to impede, if not at times brutally, reverse political change elsewhere in the region.
Even so, researcher Nora Derbal describes in her recently published book, Charity in Saudi Arabia: Civil Society under Authoritarianism, discrepancies between interpretations of Islamic guidance as provided by government officials and state-sponsored clerics and charity and civil society groups that have their own understanding.
In one instance, Ms. Derbal noted that the government sought to restrict charity recipients to holders of Saudi national id card. She quoted a representative of one group as saying that "Islamically speaking, any person, Muslim or not Muslim, deserves aid if in need."
Nevertheless, the notion of an autocratic moderate Islam appears to work for the UAE and holds out promise for Saudi Arabia but is on shaky ground elsewhere in the Middle East and North Africa.
Recent polling by ASDA'A BCW showed that of the 3,400 young Arabs in 17 Arab countries aged 18 to 24 surveyed, fifty-seven per cent identified the UAE as the country where they would like to live. Thirty-seven per cent wanted their home country to emulate the UAE.
The survey's results starkly contrast Mr. Hussein's perceptions of discontented, radicalized Muslims and jihadists he encountered in Syria and elsewhere.
The diverging pictures may be two sides of the same coin rather than mutually exclusive. The survey and other polls and Mr. Hussein likely tap into different segments of Muslim youth.
Nobel Literature Prize laureate Orhan Pamuk described the men and women that Mr. Hussein discussed as having a "sense of being second or third-class citizens, of feeling invisible, unrepresented, unimportant, like one counts for nothing—which can drive people toward extremism."
Some of those responding to polls may be empathetic but probably wouldn't pull up their stakes because they are at a point where they have too much to lose.
Even so, recent surveys by the Washington Institute for Near East Policy showed that 59 per cent of those polled in the UAE, 58 percent in Saudi Arabia, and 74 per cent in Egypt, disagreed with the notion that "we should listen to those among us who are trying to interpret Islam in a more moderate, tolerant, and modern way."
Given that in the milieu that Mr. Hussein depicts, the UAE is "seen by many as actively subverting the aspirations of millions of Arabs and Muslims for their own political ends, one can see why these (angry) young men will continue to fight," the journalist said.
"When scholars don't act as their flock's lightning rod, or do not convey their sentiments to power, or are not sufficiently independent enough, the matter becomes hopeless and young men being young men, look for other avenues," Mr. Hussein added.
Pakistan is one place where Mr. Hussein's scenario and Mr. Pamuk's analysis play out. In July, a United Nations Security Council report said that Tehreek-e-Taliban Pakistan (TTP), also known as the Pakistani Taliban, boasted the largest number of foreign militants operating from Afghan soil.
The report suggested that many of TTP's 3,000 to 4,000 fighters were freed from Afghan jails shortly after last year's fall of Kabul.
Recent academic research suggesting that non-violent dissent is seeing its lowest success rate in more than a century even though the number of protests has not diminished magnifies the resulting threat of militancy.
One study concluded that the number of protest movements worldwide had tripled between 2006 and 2020, including the dramatic 2011 popular Arab uprisings. Yet, compared to the early 2000s when two out of three protest movements demanding systemic change succeeded, today it is one in six, meaning that protests are more likely to fail than at any time since the 1930s, according to Harvard political scientist Erica Chenoweth. Ms. Chenoweth suggested that the sharp decline was starkest in the past two years.
By comparison, armed rebellion has seen its effectiveness decline more slowly than non-violent protest, making the two strategies nearly tied in their odds of succeeding. "For the first time since the 1940s, a decade dominated by state-backed partisan rebellions against Nazi occupations, non-violent resistance does not have a statistically significant advantage over armed insurrection," Ms. Chenoweth said.
Ms. Chenoweth and others attribute the evening out of success rates of violent and non-violent agitation to deep-seated polarization, militant nationalism, media echo chambers, increased restrictions on freedom of assembly and expression that cut off avenues to release pent-up anger and frustration, and an enhanced authoritarian toolkit. The toolkit includes divide and rule strategies, digital repression, propaganda and misinformation, and the declaration of emergency powers under pretexts such as the recent public health crisis.
Said Ms. Chenoweth: "As authoritarian movements gain ground, democratic movements worldwide are struggling to expand their constituencies among those who have grown frustrated with the systems of inequality and injustice that continue to plague…countries worldwide."