World Bank in Turkey Focuses on Protecting People and Firms
As Turkey continued to battle the health, economic and social impacts of COVID-19, the World Bank extended financing worth $1.5 billion for five critical development projects, during Fiscal Year 2021, which ended on June 30.
The financial support, together with technical and policy advice and analytical work, contribute to the implementation of Turkey's 11th National Development Plan, as laid out in the World Bank Group's Country Partnership Framework (FY17-23). With the new lending approvals in 2021, the active lending portfolio in Turkey has reached just over $7 billion covering 23 projects.
"Given the ongoing challenges from the COVID-19 crisis, the World Bank is supporting Turkey to limit the harm from the pandemic, while advancing progress on long-term development needs. Our programs, during the fiscal year that just ended, help to preserve jobs, maintain the private sector, improve resilience to climate change and other development priorities," said Auguste Kouame, World Bank Country Director for Turkey.
Highlights of financing support during FY21 are:
Supporting Turkey's Response to the COVID-19 Response
After delivering two pandemic response projects in FY20 for health, education and access to finance for export firms, the Bank delivered in FY21 two additional critical projects to help preserve jobs and viable small and medium size firms:
The $500 million Turkey Emergency Firm Support Project aimed at ensuring access to finance for small and medium enterprises (SMEs) affected by – or adapting to – the economic impacts of COVID-19. The project is being implemented through sub-loans managed by VakifBank and the Development Bank of Turkey (TKYB).
The $300 million Rapid Support for Micro and Small Enterprises during the COVID-19 Crisis Project, implemented by KOSGEB, aims at averting the closure of viable micro and small enterprises (MSEs) affected by the pandemic and maintain their employment levels. The project supports people and firms by providing reimbursable financing for manufacturing firms and other innovative young firms focusing on manufacturing, scientific research and development, and computer programming.
Maintaining a Focus on the Long-term Development Agenda
The Bank's emergency COVID-19 operations did not derail the focus on long-term development challenges or its strategy to support Turkey's climate change mitigation, adaptation and resilience efforts. In line with the Country Partnership Framework (CPF), the Bank's regular program of support continued to focus on inclusive and sustainable growth with a renewed focus on the climate change agenda:
A $300 million Organized Industrial Zones (OIZ) Project for Turkey, implemented by the Ministry of Industry and Technology (MoIT), with the objective to support investments in basic infrastructure – such as new roads, water and gas pipelines, power lines, and logistics facilities – as well as in "green" infrastructure – including improved energy and water efficiency facilities, advanced wastewater treatment plants, and energy-efficient buildings in industrial zones.
A $135 million Turkey Resilient Landscape Integration Project (TULIP) aimed at improving livelihoods and resilient infrastructure services for rural communities in the Bolaman River Basin, located in the eastern Black Sea Region, and Cekerek River Basin in central Anatolia Region. The project will support investments in resilient landscape integration in targeted areas and restore and maintain green infrastructure and promote sustainable livelihoods.
A $265 million loan to Turkey's Seismic Resilience and Energy Efficiency in Public Buildings Project to strengthen the safety of public buildings against the dangers of earthquakes while also improving energy efficiency to reduce energy bills and harmful carbon emissions. The project aims at better insulating, strengthening or reconstructing more than 140 schools, dormitories, hospitals, and government buildings, directly benefiting about 26,000 people who live, work or use these buildings, including school children and employees. More broadly, the benefits will accrue to more than 6 million citizens reliant on the public services provided by the targeted buildings.
Development Challenges Related to the Syrian Refugee Crisis
The Bank also contributed to Government efforts in managing the refugee crisis which has been exacerbated by the COVID-19 pandemic and requires stronger efforts to protect those most at risk, including women. As part of the program of support to regions and municipalities hosting refugees, the Bank continued to implement and prepare new projects that benefit from the EU Facility for Refugees in Turkey (FRIT) financing.
Building on the success of projects managed by the World Bank under FRIT-1, the Bank signed Administrative Agreements for five new Recipient Executed Trust Funds (RETFs) from the second batch of FRIT Funds also known as FRIT-2. The five projects, worth € 392 million, are:
Municipal Services Improvement Project in Refugee Affected Areas;
Formal Employment Creation for Refugees and Turkish Citizens;
Employment Support and Activation of Work-Able People under Protection and Turkish Citizens Project;
Agricultural Employment Support for Refugees and Turkish Citizens through Enhanced Market Linkages;
Social Entrepreneurship, Empowerment and Cohesion in Refugee and Host Communities.
Sharing Knowledge for Better Policies
The World Bank delivered policy-oriented research and analytical work that has informed Government policy and programs, facilitated the preparation of many WBG-funded projects, and underpinned investments from other development partners. In FY21, areas of focus for the World Bank's Advisory Services and Analytics (ASA) included the bi-annual Turkey Economic Monitoring (TEM) reports; Policy dialogue on the digital economy in Turkey; Women's Access to Economic Opportunities in Turkey; Leveraging Global Value Chains for Growth in Turkey; Buildings Resilience in Turkey; Improved Equity and Social Services; Impact of Syrian Refugee Crisis; Turkey Business Environment; Advisory Support for Turkey on Smart Grid Options, Generation Planning and Commercial Financing; Enhancing the Impact of the Turkish Court of Accounts on Good Public Governance; Review of National Planning, Policy Formulation and Public Financial Management Institutions and Performance; Building Institutional Capacity for Risk Informed Decision Making and Urban Resilience in Turkey.
Looking Ahead
"We are very pleased to have had a productive fiscal year 2021 working closely with the Government as well as many stakeholders and development partners in Turkey to support the people of Turkey in the face of COVID-19 and the refugee crisis while contributing to Turkey's long-term development ambitions and its strong climate change agenda. We look forward to building on this success as we start a new fiscal year yea," added Mr. Kouame.
Projects under preparation for the new Fiscal Year include: Geothermal Development Project Additional Financing; Urban Resilience Project; Integrated Water Conservation Project; Climate Smart and Competitive Growth in Agrifood Value Chains; Scaling-up Distributed Solar PVs in Turkey; and Izmir Post-Earthquake Green, Resilient and Inclusive Emergency Reconstruction Project. For these projects, no lending agreement has been signed yet. Finalization of the preparation of these projects and their submission for internal approval are subject to the confirmation of continued interest from all involved borrowing and pre-identified implementing institutions.
Analytical work underway includes: Climate Change and Development Report (CCDR); Sustainable Recovery and Green Growth Analytical and Advisory Program including a Low-Carbon Options Paper; Emissions Trading Scheme (ETS) Technical Assistance; Impact of the proposed Carbon Border Adjustment Mechanism; Public Expenditures and Fiscal tools to support green transformation; Private Investment for Climate Adaptation; Regional Disparities and Development; Human Capital Review and Education Quality; Social Development; Energy Transition and E-Mobility; Pandemics Preparedness; Institutional Development for High Income Status; Options for Enabling Long Term Financein Turkey.
'Global learning crisis' continues says Guterres; millions still hit
Almost two years into the COVID-19 pandemic, school closures continue to disrupt the lives of over 31 million students, exacerbating what the United Nations' Secretary General called "a global learning crisis."
"Unless we take action, the share of children leaving school in developing countries who are unable to read could increase from 53 to 70 per cent", António Guterres warned in a video message marking the International Day of Education, on Monday.
The UN chief remembered the "chaos" that COVID-19 caused in education worldwide, noting that, at the pandemic's peak, some 1.6 billion school and college students had their studies interrupted.
Despite the improvement, he believes the crisis is "not over yet", and the turmoil goes beyond questions of access and inequality.
World changing
The theme for the day this year, is "Changing course, transforming education".
For Mr. Guterres, the world is "changing at a dizzying pace, with technological innovation, unprecedented changes in the world of work, the onset of the climate emergency, and a widespread loss of trust between people and institutions."
In this scenario, he believes conventional education systems are "struggling" to deliver the knowledge, skills and values needed to create a greener, better and safer future for all.
Because of these challenges, he is convening a Summit on Transforming Education in September.
"The time has come to reignite our collective commitment to education", he said. 
For him, that means "putting education at the heart of broader recovery efforts, aimed at transforming economies and societies and accelerating progress on sustainable development."
It also means financial solidarity with developing countries and understanding how national education systems can be reformed, between now and 2030.
Mr. Guterres noted the Summit will be the first time that world leaders, young people and all education stakeholders come together to consider these fundamental questions.
Assembly, Abdulla Shahid, also stressed the need to reflect on the impact of two years of the COVID-19 pandemic.
Highlighting the challenges created for the empowerment of children and youth, Mr. Shahid mentioned a UN joint publication showing that students worldwide could lose a total of $17 trillion in lifetime earnings as a result of these constraints.
For him, this number is a call to close the digital divide, to empower girls and boys, in particular those in rural and isolated areas, and to strengthen support for persons living with disabilities, as well as other vulnerable groups.
"In a world of increasing complexity, uncertainty, and precarity, knowledge, education and learning need to be reimagined", he argued.
Mr. Shahid also believes the world needs "an education system that could leverage humanity's collective intelligence."
"A system that advances, rather than subverts, our aspirations for inclusive education based on the principles of justice, equity and respect for human rights", he concluded.
Lessons learned
According to new data released by the UN Educational, Scientific and Cultural Organization (UNESCO) on Monday, schools are currently open in 135 countries, and in 25 nations, it has been temporarily suspended by extending the end-of-year break.
Only a dozen countries have opted to close schools and pivot to fully remote rather than in-person learning since the outbreak of the Omicron variant.
This is in stark contrast with the same period last year when most schools were closed, and learning was fully remote in 40 countries.
For the UN agency, this shows that a large majority of countries are using lessons from the past two years to keep classrooms accessible, with reinforced health and safety protocols.
"Education continues to be deeply disrupted by the pandemic, but all countries are now keenly aware of the dramatic costs of keeping schools closed as UNESCO said for the past two years", said the agency's Director-General, Audrey Azoulay.
Changes
A dozen countries surveyed – including Brazil, France, Kazakhstan, Mexico, Palestine and Ukraine – now use traffic light monitoring systems that trigger different measures according to levels of infection: mask wearing, hand washing, ventilation, but also indoor and outdoor distancing, and class closures on a case-by-case basis to avoid impacting all students.
Other countries, including Canada, France, United Kingdom and Italy, are also using mass rapid test-to-stay policies.
Once again, UNESCO called for more efforts to vaccinate educators, noting teachers were not included in any priority group in up to a third of countries.
Students underperforming
For the UNESCO chief, more action is needed to bring back to school all the children who have moved away from it and to recover learning losses.
"Without remedial action and focus on the most vulnerable students, the COVID-19 pandemic will carry dramatic long-term consequences", Ms. Azoulay warned.
In fact, more than 50 per cent of teachers state that students had not progressed to the levels expected, according to a large-scale survey conducted by UNESCO and the International Association for the Evaluation of Educational Achievement.
In the study, conducted in 11 countries, most teachers agreed that it was difficult to provide necessary support for vulnerable students. And over 50 per cent of students said they were anxious about the changes taking place.
Widodo emphasizes importance of G20 focus on resilient health systems,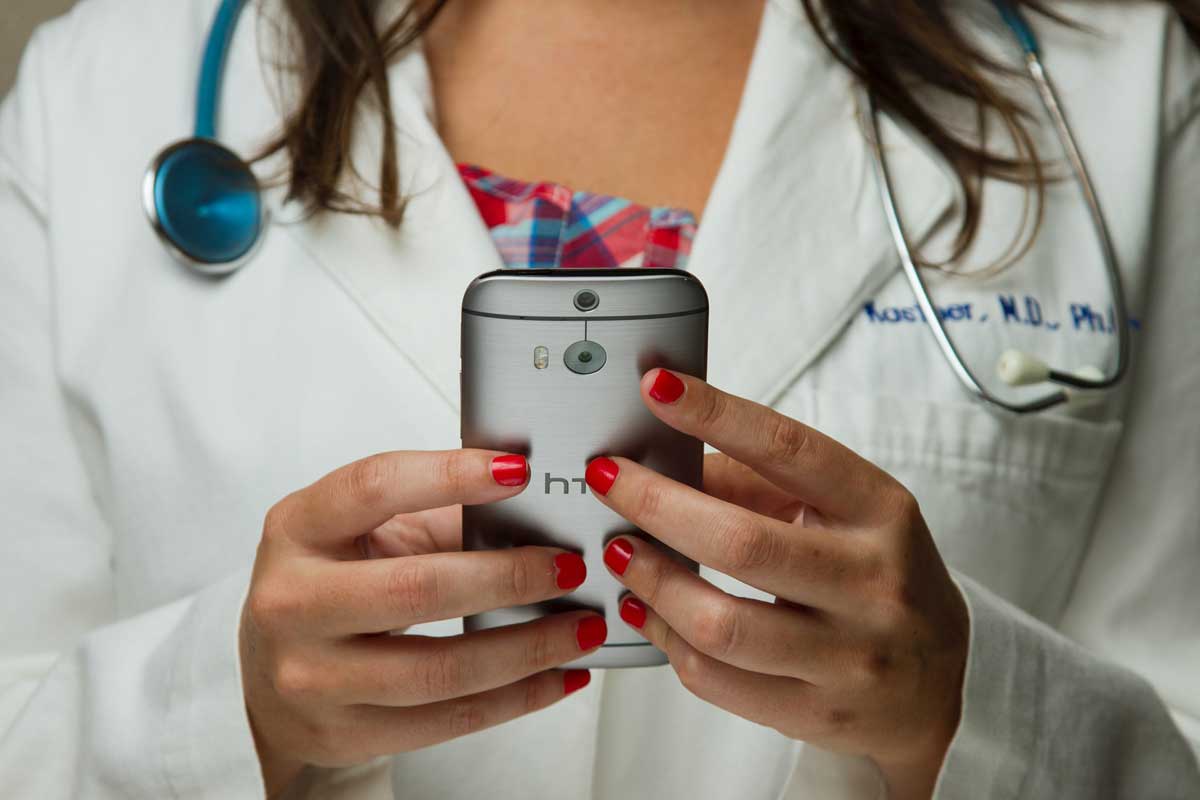 The G20 and advanced economies must work together to create a more resilient and responsive global health architecture to face future threats and pandemics, said President Joko Widodo of Indonesia in his address to the Davos Agenda 2022.
He said the International Monetary Fund should be tasked to mobilize resources to revitalize global health architecture. This should include a global contingency fund for medical supplies, building capacity in developing countries to manufacture vaccines and the creation of global health protocols and standards.
"The costs will be much lower than the losses we sustained due to the vulnerability of the system during the pandemic," he said.
In discussion with Klaus Schwab, Founder and Executive Chairman of the World Economic Forum, Widodo highlighted that "the G20 will play an important role in mobilizing the development of this global health architecture" and added: "I trust that advanced economies will not object to supporting such initiatives."
Widodo – whose country holds the presidency of the G20 during 2022 – invited all global business leaders to contribute their ideas to the G20's three key goals for 2022: creating a more resilient global health system; optimizing digital technology to support societal transformation; and driving a fair and affordable transition to clean energy and a circular economy. "The benefits must be felt by wider society," he said, adding that six of Indonesia's sectors are "wide open" for foreign investment – export-oriented labour-intensive industries (including health), renewable energy, infrastructure, automotive (especially electric vehicles), tourism and value-added mining.
In response to a question on how Indonesia – a nation heavily dependent on coal-fired power – could accelerate its own energy transition, Widodo said that developing countries need technology transfer and financial support from advanced economies to ensure the transition does not burden their citizens. Indonesia needs $50 billion for its renewable power sector and a further $37 billion for forestry, land use and marine sectors. "Concrete outcomes can only be achieved through strong cooperation," he said. "Technology and financing will be key."
The president pointed out that, as part of its roadmap to reach net zero by 2060, Indonesia had slashed the coverage area of forest fires sevenfold, from 1.7 million hectares in 2014 to 229,000 hectares in 2021. The number of hotspots fell over the same period from 89,000 to just 1,300. The country has restored 3.74 million hectares of peatlands since 2016 and rehabilitated 50,000 hectares of mangrove forests in the past year. Its mangrove-rehabilitation target is 600,000 hectares by 2024 – the most ambitious such programme in the world, providing, he said, a "carbon sink equivalent to four tropical forests".
To finance the green transition, Widodo has initiated a carbon trading system that will deliver "results-based payments" for actions that reduce carbon emissions as well as a carbon tax on coal-fired power plants, due to start in April.
"Indonesia has the potential to be a global market leader in carbon trading and is predicted to surpass the carbon trade potential of Peru, Kenya and Brazil, as countries with the same tropical forest cover," he said. The government also plans to raise capital by issuing environmental and social bonds, and through REDD+ projects that reduce deforestation and promote sustainable forest management.
Davos Agenda Session on Space and Climate Opens Up New Frontiers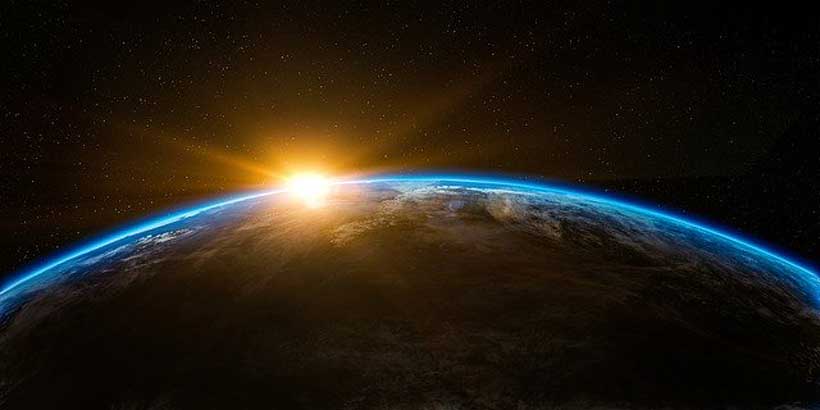 European Space Agency astronaut Matthias Maurer connected live to a session on Thursday at the Davos Agenda 2022 from the International Space Station, somewhere high above the Pacific, to discuss how space research can improve life on Earth.
While in orbit on a six-month mission with the European Space Agency (ESA), Maurer will support a wide range of science experiments and technological research, including those that address transmissions of disease, the reduction of carbon emissions and human health-related activities. Knowledge gained through his mission will contribute to development that benefits life on Earth.
"We have worked hard in the past few weeks and months to send back cargo that we harvested for scientists to analyse all these samples that we produced in space, and to produce science and knowledge for humanity out of it," he said.
He added that the cross-country and international collaboration aboard the space station should also be a model for how the world tackles major challenges, such as climate change. From his view, Maurer described the beauty of the planet, but also pointed out that he could see the impact of climate change from space.
"When we fly around the Earth (16 times a day), we cross over areas that are very arid and dry and I can see scars on the planet where people are digging deep to extract resources. So we are actively reshaping the planet. We are cutting down trees and burning down rainforests. I see the flames. I also see the flooding."
Back on Earth, Al Gore, Vice-President of the United States (1993-2001); Chairman and Co-Founder, Generation Investment Management, explained how space technology and artificial intelligence can help address climate action. He highlighted the work of Climate TRACE, a global coalition created to make meaningful climate action faster and easier by independently tracking greenhouse gas emissions with unprecedented detail and speed.
"Some things you can see directly from space, like methane, but the difficulty of measuring CO2 emissions against a highly varied CO2 background on the Earth make it necessary to use AI to get precision we need," he said. He added that if you consider something like GPS, it is clear how quickly the opportunities offered by space tech and space exploration can become integrated into our lives.
But the data and knowledge that is gained from space should not be limited to those who own satellites, said Sarah Al Amiri, Minister of State for Advanced Technology, Ministry of Industry and Advanced Technology of the United Arab Emirates. "If only countries with access to satellites get access to the data, we deny other countries the opportunity to benefit from that knowledge," she said.
According to the World Economic Forum's Global Risks Report 2022, space is increasingly crowded and commercialized. While the diversification of actors is for many an exciting development, dated space governance frameworks are coming under considerable pressure, exposing fault lines between the ambitions of different players and the acceptability of their actions.
Echoing this message, Josef Aschbacher, Director-General of the ESA, noted that the volume of satellites indicates that regulation is important.
However, it will have to keep up with a fast-changing industry, which, according to Chris Kemp, the Founder, Chairman and Chief Executive Officer of Astra, is currently seeing a revolution of sorts. "Access is increasing all the time thanks to significant falls in the cost of putting satellites into space and this has enabled a new generation of entrepreneurs to build companies, to take these companies public and provide new capabilities."