Democracy and Human Rights as Basis for Lasting Peace
On May 25th, as part of the Geneva Lecture Series concepted and conducted by prof. Anis H. Bajrektarevic, a large number of international affairs specialists, faculty fellows, practitioners and diplomats gathered for a special session devoted to Democracy and Human Rights. The lecture given by H.E. Kjell Magne Bondevik, was the highlight of this mesmerizing and content intensive event. Excellency Bondevik served his native country of Norway as Deputy Prime Minister and Minister of Foreign Affairs in 1990s, but also as its longest-serving non-Labour party Prime Minister (1997-2000 and 2001-2005). He was a founder and the first president of the well-known Oslo Center for Peace and Human Rights (2006-on).
Opening the day, the Swiss University Rector reminded the audience that "modern day democracy and (respect for) human rights do not have any alternative, since they represent the highest achievement of the human civilisation."
Opening his talk, H.E. Kjell Magne Bondevik gave a comprehensive analysis of the role that human rights and democracy's role plays on maintaining peace and stability worldwide. He tackled issues, including recent events, such as Covid and the decrease of democracies, human rights and the many dilemmas which surround them; including the double standards, the relationship between democracy and human dignity, and what the Oslo Center is contributing to this issue.
Excellency Bondevik continued his lecture by stating that, in general, over the past 30 years democracies have been on the rise, but as of recently they have seen a rapid decrease which can be interpreted as a direct threat to peace and stability. This is because as according to him, lasting peace depends on real democracy and human rights as well as inclusive societies.
With this in mind, His Excellency presented two dimensions which are the key in preserving democracy, peace, and stability in future:
"1) Build up strong politically democratic institutions that are sustainable and not dependent on one or few strong political leaders, and
2) create more inclusive societies were different groups are included and the civil society is strengthened".
Notwithstanding, building this framework is a challenge and it all depends on how local communities and other institutions are organized. His Excellency stated that this issue was emphasized by the COVID crisis because it created a debate concerning national and international institutions and their responsibilities. This concluded that strengthening of international institutions and cooperation is extremely important for the overall well-being.
Then, the Former Prime Minister, addressed human rights and the many dilemmas surrounding them and the disconnect in the international discourse. First, His Excellency stated that abuse of human rights, authoritarian and totalitarian regimes, and encroachments of human dignity will consequently lead to uprise and violent conflicts as can be seen in history. Hence, there are 2 dilemmas: 1) the disconnect between human rights as international discourse, and 2) political practices. Moreover, His Excellency specified that the disconnect has 2 further facets: 1) the discourse of the UN, western governments, and academics, as opposed to the experienced reality; 2) which can be seen in regimes that are good at rehearsing their human rights discourse, which is used as a smokescreen for systematic violations. Therefore, "we have to move on from the historical ties of human rights and place them in a contemporary political and human experience context and become much more worried about their universality".
Furthermore, His Excellency stated that, "human rights are seen to be only relevant and feasible in mature democracies where power holders can be held accountable, otherwise, they may only be seen as theoretical construct and theme for International conferences". Therefore, the lack of correspondence between discourse and practices that is present nowadays is what has led to a moral and credibility crisis for international human rights. To solve this, His Excellency affirmed that a step in the right direction would be the improvement of effective assessment and credible tools for human rights and the prosecution of their violations and violators.
In Addition, H.E. Bondevik addressed the growing issue of double standards between various nations concerning human rights. In this regard, His Excellency affirmed that the US and Europe have lost credibility as protectors of human rights, "because the standards used to measure them in one country must be the same used in another, even if one is a ally and the other an enemy". Hence, this constitutes another discontinuity that threatens the universality of human rights, since all states should guarantee freedom to allow societies to change and improve internally. Moreover, His Excellency stated that he believes in human rights but that "it's also important to address the social and political realities that undermine their universality and critically assess our own discourse, we must relentlessly breach the gap".
Furthermore, H.E. Bondevik tackled democracy more in-depth and stated that "it is the consequence of the fundamental value that is human dignity". His Excellency elaborated on the previous statement and described fragile states and weak democracies as having internal conflicts characterized by political, ethnic, and religious divides as well as frail state policy. Moreover, weak states have coalition governments which are the result of political compromises which lack a common political platform, and so, they often have short histories of political cooperation and democratic governance. Thus, "it is extremely important to promote cooperation because it may serve as a pre-condition or successful post-conflict reconciliation".
Lastly, H.E. Bondevik, as Founder and Executive Chair of the Oslo Center, addressed what the organization can contribute in regard to democracy and human rights as basis for lasting peace. He affirmed that the focus of the organization will be to "provide context-sensitive advice to political leaders, parties, and different government apparatus on power-sharing, coalition building, and enhancement of dialogue and cooperation". Notwithstanding, it will continue to lead projects in countries such as Kenya, Somalia, Uganda, North Macedonia, and Georgia to create development mechanisms. However, more importantly, the Oslo Center will continue to align its work in the form of partnerships with the main political institutions of each country as these are the individuals actually on the ground and the key to (change and) success.
The former Prime Minister of Norway, His Excellency Kjell Magne Bondevik, confirmed the earlier statement of his host prof. Anis H. Bajrektarevic that "confrontation is what you get, and cooperation is what you are fighting for", by concluding his lecture with following words: "Democracy is about how to share power and respecting the will of the people, it is a continuous and ongoing process about political and public dialogue – and dialogue is the only tool to build better relations between communities and regions. Therefore, respect for democracy and human rights is a conflict prevention and peace tool".
More Europeans will perish from energy crisis than Ukraine war death toll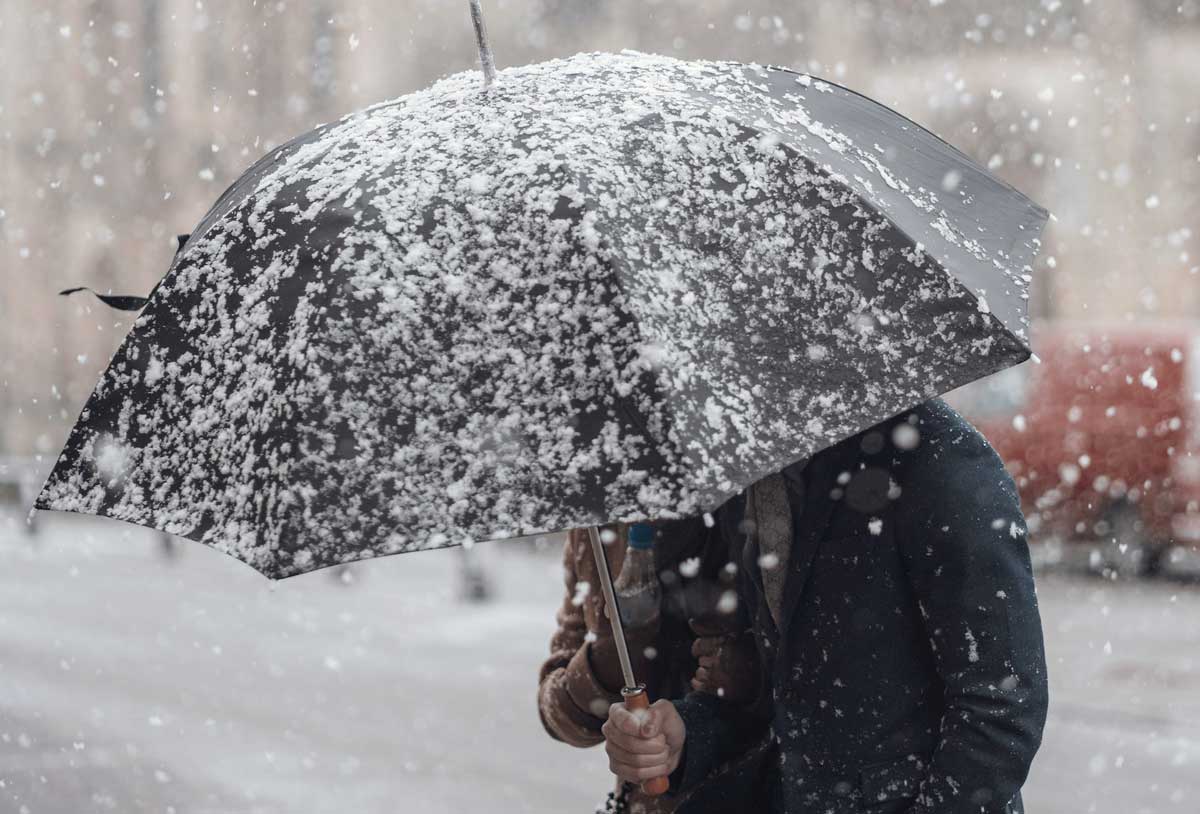 More people will perish in Europe this winter because of unaffordable household energy costs than those who have died on the battlefield in the Ukraine war, according to research by the British weekly newspaper The Economist.
Last week, the United Nations said the official civilian death toll from the Ukraine war has risen to nearly 6,900, with civilian injuries topping 10,000.
Whilst the death of military forces in Ukraine has been difficult to verify, the number of soldiers thought to have died in Ukraine is estimated at 25,000-30,000 for each side.
The Economist modeled the effect of the unprecedented hike in gas and electricity bills this winter and concluded that the current cost of energy will likely lead to an extra 147,000 deaths if it is a typical winter.
Should Europe experience a particularly harsh winter, which is something likely when considering the growing effects of climate change, that number could rise to 185,000. That is a rise of 6.0%. It also reports that a harsh winter could cost a total of 335,000 extra lives.
Even in the rare case of a mild winter, that figure would still be high with tens of thousands of extra deaths than in previous years. If it is a mild winter, research by The Economic indicates the death toll would be 79,000.
The Economist's statistical model included all 27 European Union member countries along with the United Kingdom, Switzerland, and Norway.
It is anticipated that Governments across Western Europe would be alarmed and concerned by these shocking figures published by the study.
But it remains to be seen what measures these governments will take to prevent so many extra fatalities in their own countries because of the energy shortage.
The energy crisis itself began when Europe, which was heavily reliant on Russian gas, imposed heavy sanctions on Russian energy exports following Moscow's war in Ukraine. Before the war, Russia supplied 40-50% of the EU's natural-gas imports. One of Europe's strongest economies, Germany for example, had become dependent on Moscow's gas flows and had no Plan B.
The move clearly backfired on Western economies, with inflation reaching record levels not seen in decades, mainly as a result of the soaring energy prices. That has left pensioners and other poorer as well as middle-class income households facing a choice of putting food on the table this winter or heating their homes.
The study by The Economist says that despite European attempts to stockpile as much gas as possible to fill their storage facilities, many consumers are still being hurt by the rise in wholesale energy costs.
It adds that even as market prices for fuel have slightly declined from their peaks, the real average residential European gas and electricity costs are 144% and 78% above the figures for 2000-19.
As it is being hurt the most, Europe could take serious and concrete efforts to push both Kyiv and Moscow to the negotiating table and hold peace talks that would bring an end to the war.
That would ease a lot of problems facing the continent – and the world – from energy shortages to the global food supply chain disrupted by the war.
However, critics argue, this would backfire on many Western arms manufacturers who are making lucrative profits from their weapons shipments to the warzone.
There are many officials and other influential figures in the West, especially the U.S. congress (despite America not being included in a study by The Economist), who have links to arms manufacturers; which makes the possibility of peace somewhat unlikely.
While the United States has sent weapons to the tune of $40 billion dollars, European countries show no sign of opting for peace with the new British Prime Minister Rishi Sunak, the latest to announce plans of maintaining or increasing military aid to Ukraine next year
The other course of action is for Western governments to ease the cost-of-living crisis by spending more on social welfare and hiking the tax rates for the rich.
This would save lives by allowing families to heat their homes but many Western governments are taking the opposite route, by claiming they need to cut spending in order to strengthen economic growth in the long run.
As things stand, the new research by the Economist will add to the fears already facing families in Europe ahead of the winter season. The lower the temperatures will be in Western Europe, the more likely it will be that higher-than-usual death tolls are going to hit the continent.
As The Economist notes, although heatwaves get more press coverage, cold temperatures are usually deadlier than hot ones. Between December and February, 21% more Europeans die per week than from June to August.
The report says that in the past, changes in energy prices had a minor effect on mortality rates in Europe. But this year's hikes to household bills are remarkably large.
The Ukraine conflict has exposed other massive costs that have accompanied the violence. The Organization for Economic Co-operation and Development estimates that the world economy in 2023 will be US$2.8 trillion smaller than was estimated in December 2021, before the fighting erupted in February.
The British weekly newspaper, which built a statistical model to assess the effects of the sharp rise in energy prices, forecasts deaths based on weather, demography, influenza, energy efficiency, incomes, government spending, and electricity costs, which are closely correlated to prices for a wide variety of heating fuels.
It used data from 2000-19, (excluding 2020 and 2021 because of covid-19) and says the model was highly accurate, accounting for 90% of the variation in death rates.
High fuel prices can exacerbate the effect of low temperatures on deaths, by deterring people from using heat and raising their exposure to cold.
It says that with average weather, the study found a 10% rise in electricity prices is associated with a 0.6% increase in deaths, though this number is greater in cold weeks and smaller in mild ones.
In recent decades' consumer energy prices have had only a modest impact on winter mortality, because energy prices have moved or swung back and forth in a regular rhythm.
In a typical European country, increasing fuel prices from their lowest level in 2000-19 reduce the temperature from the highest level in that period to the lowest which means colder weather increases the death rate by 12%.
The study cites the case of Italy, where electricity bills have surged to nearly 200% since 2020, extending the situation, which it said was a linear relationship that yields extremely high death estimates. It has been reported that the country will suffer the most extra deaths. The results show that Italy, which has an older population along with soaring higher electricity prices makes it the most vulnerable.
Other countries such as Estonia and Finland are also expected to suffer from higher fatalities on a per-person basis. People in Britain and France will also be affected. The model for the effects of fatalities from high energy costs did not include Ukraine.
However, damage to the energy infrastructure in Ukraine as a result of the war, will also certainly have a dire humanitarian effect on Ukrainians as well.
Over the past weeks, many reports have emerged citing Europeans as saying they will be forced to switch the heating off because of the high fuel prices, essentially exacerbating the effect of cold temperatures on deaths by raising people's exposure to low temperatures.
The most vulnerable people in Europe, the elderly and those living alone or on low pay to medium paychecks will pay the highest price: Death.
Significance of first EU-Bangladesh political dialogue
The European Union (EU) and Bangladesh held their first "political dialogue" on Thursday (November 24) in Dhaka to "elevate" their partnership by providing strategic direction and stepping up their cooperation on foreign and security policy.
Md. Shahriar Alam, state minister for foreign affairs of Bangladesh, leads the delegation there, while Enrique Mora, deputy secretary general of the European External Action Service (EEAS), represents the EU.
It was the first-ever political discussion in an effort to strengthen their ties at a time when Bangladesh's influence is rising around the globe. All have an opportunity to discuss all sorts of political issues that they have shared concerns on.
When Foreign Secretary Masud Bin Momen and the Deputy Secretary General of the European External Action Service (EEAS) met in Brussels in October 2021, the two parties decided to begin the political dialogue.
For the first time, a political dialogue between Bangladesh and the European Union (EU) has been held in the capital Dhaka which bears some significance message for Dhaka and Brussels both. Various issues were discussed in the dialogue. However, things like democracy, fundamental rights, rule of law and human rights have gained importance. Bangladesh and EU have pledged to work together on these issues.
Besides, both sides agreed to sign a Partnership Cooperation Agreement (PCA) in view of 50 years of relations between Bangladesh and the European Union. It is reported that the agreement will include issues such as connectivity, defense, cyber security framework and addressing the risks of climate change. And the basis of this new legal framework will be human rights.
There is no doubt that the economic and political alliance of 27 developed countries of Europe will bring benefits to Bangladesh in various fields if cooperative relations are developed with the European Union. Such relationships are also important in the current global context. So, we welcome this initiative. It has not yet been determined when the partnership agreement will be signed.
However, Minister of State for Foreign Affairs Shahriar Alam has expressed hope for its implementation in the context of 50 years of relations with the European Union. He said, 'We have agreed to work on a partnership and cooperation agreement. It has a negotiation process. Taking into account the growing capacity, growth and journey of Bangladesh with the European Union, there is an opportunity to deepen and expand the relationship between the two sides.
One thing that has become clear through this dialogue is that the European Union's interest in Bangladesh is gradually increasing. It was also understood in the speech of EU representative Enrique Mora at the end of the dialogue. He said, 'We are reconsidering our relationship with Bangladesh for two reasons. One is the incredible growth and achievement of Bangladesh. That's why we want to cooperate on various issues. The other is that we have important interests in the Indo-Pacific region. Our objective and strategy are to take a bigger position here. To achieve this goal, we want to increase the partnership with the countries of the region.
A country's foreign policy is determined based on the country's national interests. Just as the European Union has interests in strengthening relations with Bangladesh or countries in the region, Bangladesh also has interests in strengthening relations with the EU. Bangladesh's policy makers have to adopt the strategy of how to make maximum use of this opportunity. There is an opportunity to expand the commercial relations of Bangladesh with the developed countries of Europe. Bangladesh needs the cooperation of those countries in the field of education, science and technology.
On issues like the Rohingya crisis, Bangladesh can expect the support of the EU in various international forums, including the United Nations. Bangladesh can also ask for special benefits for tourism in EU countries. Therefore, the potential of mutual cooperation created through the Bangladesh-EU dialogue, the sooner it becomes a reality, the better.
The EU recognized Bangladesh's renewed national confidence and growth momentum and expressed interest in working with Bangladesh to address issues of mutual interest, including by emphasizing the Indo-Pacific.
The fields of collaboration between Bangladesh and the EU are growing, and both nations have a variety of international and bilateral interests. While convening the first-ever "political dialogue" between the two sides in this location, Bangladesh and the European Union (EU) indicated a strong desire to take their current relationships to the next level.
State minister Alam and EU representative Mora announced at a joint news conference that they have expressed a willingness to sign a "partnership cooperation agreement" to improve Bangladesh's relationship with the EU. Alam stated at the briefing that "They (EU) do have such a pact with main economies of ASEAN."
The state minister reported that during the meeting they also discussed finding a political solution through the repatriation of the displaced people from Bangladesh to Myanmar and examined the Rohingya situation from a security viewpoint.
Additionally, both parties discussed a number of topics of shared interest, such as security cooperation, free and fair Indo-pacific, the Ukraine crisis, food security, trade facilities, and the issue of continuing duty-free access for Bangladeshi goods to the market after Dhaka graduates from the LDC status. Charles Whiteley, the ambassador of the EU to Bangladesh, was also present.
The EU will also have a scheme for duty-free benefits called "GSP Plus. But EU puts some conditions. Bangladesh has made significant economic and social advancements in recent years. The most significant achievement Bangladesh might make in the next years will be leaving the LDC category. But the issue still stands: Will Bangladesh's commerce sector be equipped to handle the challenges when it leaves the Least Developed Country (LDC) category in 2024? The most difficult part of the journey to seamless graduation appears to be losing privileged market access in many export destinations.
The largest buyer of Bangladeshi goods has historically been the European Union (EU), which accounts for 64% of all clothing exports and 58% of all exports overall. As a least developed country (LDC), Bangladesh has benefited from the finest Generalized Scheme of Preferences of the European Union programs with zero tariffs. One of the nations to make use of the EU's preferred market access is Bangladesh. Therefore, following LDC graduation, Bangladesh must maintain its tariff preference in all significant markets, but especially in the EU market. The country's exports would increase if favorable tariffs were used to maintain export competitiveness. As a result, there would be more manufacturing, more export revenue, more employment opportunities for women, and ultimately less poverty.
Both parties should prioritize the issue. As Bangladesh is on the way of development, EU should support Bangladesh to be a developed country. Bangladesh has been included in a new EU initiative named "Talent Partnership'.
Bangladeshi migrants are increasingly choosing to go to Europe, particularly to Italy, Greece, Spain, and Portugal. The EU insists on stopping unauthorized immigration, and both are working to do so. Although there is still space for improvement, Bangladesh has achieved great strides in the area of labor, and the EU is pleased with it.
The EU has supported Bangladesh strongly on the Rohingya issue and this is discussed in the meeting. Bangladesh looks for financial aid for climate change adaptation as well as technology support for renewable energy. The discussion centers on the need for a free and open Indo-Pacific region and cooperation in counterterrorism initiatives.
After the loss of the duty-free and quota-free market access facility in the EU under the Everything but Arms (EBA) scheme in 2029, Bangladesh shall work to take advantage of the Generalized Scheme of Preferences Plus (GSP+) facility of the European Union (EU).
Bangladesh is going to sit in political dialogue with the European Union (EU) for the first time. The deepening and broadening of relations with the EU and the current complex geopolitical context necessitate a political dialogue.
In addition to discussing bilateral relations, political discussions were held on the three issues discussed in the Bangladesh-EU Joint Commission meeting since 2001 namely development cooperation, trade and good governance and additional issues of human rights. The purpose of this political dialogue is to give a strategic direction so that the stakeholders understand what they have to do.
Security issues was discussed on a large scale in this forum. The security agenda covers terrorism, cyber security, peacekeeping, food and energy security, climate change, international crime and more.
The two sides discussed about creating and expanding the cooperation relationship on the issues between the two sides. The EU has already announced its Indo-Pacific Strategy. Bangladesh's position on the Indo-Pacific is being worked on. Besides, there are various mechanisms of cooperation between the countries of this region. The region's importance was greater than ever as the world's center of power shifted towards Asia. Regional cooperation is very important to the EU and they want to know how Bangladesh is positioned in the region – that is normal. Enrique Mora also said that Bangladesh has become an important state with excellent economic progress.
More important for Bangladesh is Rohingya repatriation. On the other hand, the situation in Myanmar is normal for the EU. EU countries have been supporting the solution of the Rohingya crisis since its inception. But after the military seized power in February last year, restoring democracy in Myanmar became paramount to them and the Rohingya issue took a back seat. The two sides must highlight their respective positions and discuss how to work to resolve the issue. It is not the only issue of Bangladesh. Again, this is not a bilateral issue between Bangladesh and Myanmar. He said, this is an international problem. The international community should be concerned about this. EU IS putting pressure on Myanmar's military authorities by suspending various types of sanctions and development aid, including arms. The EU reiterated its gratitude for the continued generous role and actions of the Government and people of Bangladesh to temporarily shelter more than 1.1 million Rohingya forcibly displaced from Myanmar for more than five years.
However, to ensure mutual advantage, EU and Bangladesh can cooperate in a variety of fields and approaches. This initial political discussion may open the door to further fortifying the bonds.
European Parliament Declares Russia as Sponsor of Terrorism: Implications and Future Developments
European Union's relations with Russia has taken a different complicated turn, this time declaring Russia as a state sponsor of terrorism. What are the significance and implications the European parliament, arguing military strikes on Ukrainian civilian targets such as energy infrastructure, hospitals, schools and shelters, to classify and finally vote in favour of a resolution calling Russia a state sponsor of terrorism? Why should the European parliament take this decisive legislative step at all giving this status to Russia?
The European parliament at a plenary meeting in Strasbourg on November 23 declared Russia as "a state sponsor of terrorism" around the world. The resolution passed by 494 votes, while 58 deputies voted against and 44 abstained. The document brings a number of accusations against Russia. The bloc has already imposed a series of unprecedented sanctions on Russia over its special military operation in Ukraine which began February 24. European lawmakers, in a largely symbolic move, now voted for this measure against Russia.
The Yermak-McFaul sanctions group, in a special project for independent newspaper Ukrainska Pravda, pointed to six main consequences of the potential U.S. designation of the Russian Federation as a state sponsor of terrorism:
1. Symbolic: recognition of Russia as one of the main global perpetrators of atrocities and terror, which the country carries out against civilian populations.
2. Diplomatic: reduction of formal ties and joint programs between the U.S. and Russia, along with increased diplomatic isolation of Russia.
3. Sanctions and restrictions on transactions: it will be illegal for American individuals and legal entities to participate in financial transactions with the Russian government, Russian state-owned banks and enterprises, and persons connected with the Russian government.
4. Secondary sanctions against entities that are connected, for example, by transactions with Russia and its institutions. This means that the U.S. and its allies can impose sanctions (usually financial or trade) on any country that continues to cooperate with the Russian Federation, prompting other countries to avoid such cooperation.
5. Blacklisting of the Russian Federation by The Financial Action Task Force (FATF):unlike the partial disconnection of Russian banks from SWIFT, this step would affect the banking system of the Russian Federation in its entirety, rather than in selective parts (this would mean the blocking of correspondent accounts of Russian banks around the world, including in China).
6. Enabling judicial, executive, and other actions against Russia directly by voiding Russia's sovereign immunity, thereby allowing the real possibility of bringing Russia to justice in the courts of other countries. Normally, a court of one country cannot issue judgements against another country. However, a state sponsor of terrorism designation creates an exception to sovereign immunity in U.S. courts.
There have been several media reports. As the BBC has noted, there have been other attempts to designate Russia as a "terrorist" state. In the spring of 2018, after an assassination attempt by the Russian special services on Sergei Skripal and his daughter in the UK, the ranking Democrat on the U.S. Senate Foreign Affairs Committee, Robert Menendez, called for this step against Moscow. In December 2019, the Committee supported a bill introduced by Republican Senator Cory Gardner to recognize Russia as a sponsor of terrorism.
Despite these calls, Russia has still never been included on this list. However, the savage and brutal full-scale war that the Kremlin is waging against Ukraine has repeatedly strengthened both Kyiv's calls for this step and the grounds for it.
On May 12, 2022, members of the House Foreign Affairs Committee Republican Joe Wilson and Democrat Ted Lieu introduced a bipartisan resolution proposing to recognize the Russian Federation as a state sponsor of terrorism.
"By designating Russia as a state sponsor of terrorism, the United States would be able to ban dual-use exports to Russia and take economic action against other countries that do business with Russia," argued Rep. Lieu in a joint statement with his Republican colleague.
"What's more, the U.S. could further inflict pain on Russia by freezing the country's assets in the U.S., like real estate. We know that Russia provides sanctuary to a U.S.-designated terrorist group and has employed mercenaries with histories of human rights violations. A state sponsor of terrorism designation is a common-sense way to further aid Ukraine."
They also recalled that in addition to war crimes in Ukraine and "the bloodbath that has already resulted in the death of unknown thousands of Ukrainian civilians and soldiers."
"However, Russia's involvement in international terrorism is more expansive and has been well documented for years, whether through direct attacks or orchestrated through private military networks and hired thugs. Their reign of terror must be stopped," they urged.
In a recent article, the news magazine Foreign Policy analyzed why the hypothetical decision to recognize Russia as a sponsor of terrorism has drawn skepticism.
"U.S. officials and experts familiar with the matter describe a debate within the National Security Council and State Department on the merits of the move, with some officials arguing that a [state sponsor of terrorism] designation would send a powerful signal of support to Kyiv and others arguing that it wouldn't have much of a practical impact, given that Russia already faces one of the strictest sanctions regimes in the world," the publication reports.
On the other hand, other experts argue that the recognition of Russia as a state sponsor of terrorism would have a significant reputational effect. The move would increase pressure on the Kremlin and make virtually any relationship with Russia impossible for U.S. citizens, writes Politico. According to Atlantic Council sanctions expert Edward Fishman, "Labeling Russia as a state sponsor of terrorism would be significant because it's a blanket measure… [It] brings risk to any relation-ship with Russia."
He also added that a congressional mandate to grant the Russian Federation such a status would make any secondary sanctions against Russia "far more effective."
In addition above, the Swiss daily Neue Zuercher Zeitung's columnist wrote that "Emotionally, this decision can be understood, but it entails no legal consequences. Moreover, it is politically meaningless," columnist Daniel Steinvorth believes. In his opinion, the resolution adopted "looks powerful", but in reality, it is such "only verbally."
The author draws attention to the fact that the decision of the parliament "is not binding" for either the European Commission or the countries of the European Union. The European deputies' demand for reducing official contacts with Russia to an "absolute minimum" has been "met long ago," taking into account the expulsion of Russian diplomats from the EU countries after the start of a special military operation in Ukraine, the columnist noted.
Steinvorth recalls that the United States, unlike the EU, does not consider Russia a sponsor of terrorism, because it is well aware that "at some point the West will inevitably have to sit down again at the negotiating table with Russia," while "terrorists are not to be negotiated with." Strasbourg "prefers not want to wait for this moment and hurries to attach labels instead," the observer laments.
On the other hand the widely circulated daily Russian newspapers have, during the week, attempted to offer some analysis behind the European parliament's move to brand Russia a 'state sponsor of terrorism' for its actions in Ukraine and interviewed for views from so many political experts. For example Izvestia
"This decision cannot have any legal consequences, because the European Parliament does not have any appropriate prerogatives. However, there are political implications, and the resolution may propel this issue legally," Associate Professor of the Department of Integration Processes at MGIMO Alexander Tevdoy-Burmuli told Izvestia. The expert said the EU could later make decisions to facilitate the recognition of a third country as "a sponsor of terrorism".
Director of the Center for European Information, Associate Professor at MGIMO Nikolay Topornin doubts the EU will soon be able to tweak its legislation for that. "This resolution would rather attract the attention of Africa, Asia, the Middle East and other regions," he told Izvestia. And Tevdoy-Burmuli did not rule out that the EP could use this resolution to try and deprive Russia of its say at the United Nations Security Council, even though the procedure of stripping a permanent member of its right to veto is not envisaged in the organization's documents.
What's more, the resolution came as no surprise for Moscow. According to First Deputy Chairman of the Federation Council Committee on Foreign Affairs Vladimir Dzhabarov, the European parliament is no longer playing a decisive role, and all it has been doing of late is inciting enmity between nations. The senator suggested Russia, in its turn, should approve a document recognizing all NATO countries as "sponsors of terrorism" for the massacre of civilians in Yugoslavia, Libya, Iraq and Afghanistan.
The European parliament at a plenary meeting in Strasbourg on November 23 declared Russia as "a state sponsor of terrorism" around the world. The resolution passed by 494 votes, while 58 deputies voted against and 44 abstained. The document brings a number of accusations against Russia. The European parliament further asked the Council of the European Union to broaden the list of sanctioned persons and called on "all EU candidate countries and potential candidates to align with the EU's sanctions policy."
The European parliament "calls on the Commission to come forward with a legislative proposal to amend the current EU Global Human Rights Sanctions Regime […] by extending its scope to include acts of corruption, to swiftly adopt targeted sanctions against individuals responsible for high-level corruption in Russia and Belarus, as well as their EU-based enablers and beneficiaries," the resolution says.
It "asks the Commission and the Member States to consider possible measures against countries that try to help Russia circumvent the sanctions imposed; urges the Commission to ensure that national penalties for breaching EU sanctions are effective, proportionate and dissuasive."
"European Parliament members have given the member states an idea of developing a European Union's legal framework 'for the designation of states as sponsors of terrorism and states which use means of terrorism' and called on European capitals to put Russia on this blacklist so that no one has any doubt which state they mean. The absurdity of this idea is evident to all but European Parliament members who supported it," the mission wrote on its Telegram channel.
According to the mission, "the task set by the European Parliament is simple – to whip up confrontation with Russia by all possible means." It is being done at the expense of the wellbeing of people who are faced with the adverse impacts of the anti-Russian sanctions, it added. Brussels has is a framework definition of terrorism and a list of terrorist organizations, and the resolution will not have any judicial consequences for Russia. Although resolutions are not legally bunding and are recommendatory, they are widely used in the EU media and political environment to promote and disseminate specific political positions.
In addition, European deputies recommend "an immediate and full embargo on EU imports of Russian fossil fuels and uranium, and for the Nord Stream 1 and 2 pipelines to be completely abandoned."
Earlier, the NATO Parliamentary Assembly published a resolution, which recommends that Russia be designated "a terrorist regime." A similar resolution was adopted by the Parliamentary Assembly of the Council of Europe (PACE) in October. The European Parliament resolution adopted is an advisory recommendation for consideration by the European Commission and the Council of the European Union.