Colombia peace process at critical juncture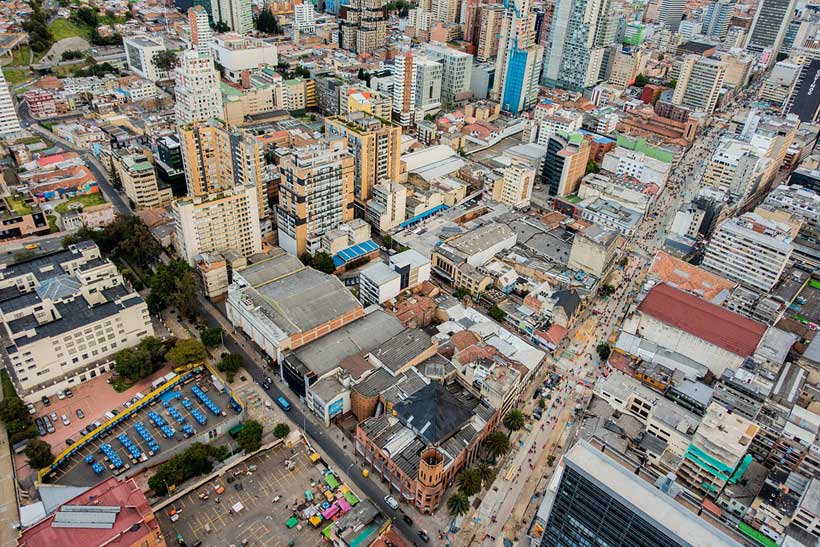 Events that were previously unthinkable in Colombia have been made possible through the historic 2016 peace agreement, the UN envoy for the country told the Security Council on Tuesday.
Carlos Ruiz Massieu, Special Representative of the Secretary-General and Head of the UN Verification Mission in Colombia, briefed ambassadors on latest developments under the accord that ended five decades of fighting between the Government and the Revolutionary Armed Forces of Colombia (FARC-EP).
The peace process is entering "a critical juncture", he said.
A complex and noble task
"It is increasingly clear that the determination and work of all actors involved in this complex and noble task have been worth it in spite of the many persistent challenges," he said, speaking in Spanish.
Mr. Ruiz Massieu reported on recent steps in the area of transitional justice.
In April, seven former high-level FARC-EP combatants officially accepted responsibility for kidnappings committed during the conflict. Last week, 11 army officers and a civilian were indicted in relation to assassinations and forced disappearances presented as deaths in combat.
Additionally, thousands of bodies of disappeared persons have been found, in part, due to information provided by former guerillas, former paramilitaries and agents of the State, while a truth commission has served as a forum for dialogue between victims and those who harmed them.
"All of these events, which until recently would have been unthinkable in Colombia, are today now possible thanks to the peace agreement", said Mr. Ruiz Massieu.
Protect local leaders
Switching to English, the UN envoy underscored the need for joint initiatives by the state and civil society to protect social leaders and human rights defenders in communities affected by recurring violence.
He recently met with women leaders working to build peace in the Montes de María region in the north of the country.
"I was particularly moved by their testimonies of how illegal armed actors try to silence their voices, the voices of communities, by using not just physical violence but also resorting to emotional violence, threats and personal attacks which prevent them and their families from fully exercising their rights and living a normal, peaceful life," he said.
Mr. Ruiz Massieu was also concerned about violence and stigmatization against former FARC-EP combatants and members of the Comunes political party, formed following the group's demobilization.
"The persistence of violence and insecurity, highlight the urgent need for enhanced prevention and protection measures, as well as for additional and more solid steps to dismantle illegal organizations, to bring perpetrators to justice, as well to extend State institutions, public services and development opportunities as quickly as possible to conflict-affected communities," he said.
With a new electoral cycle looming, Mr. Ruiz Massieu encouraged all sides to remain committed to the peace agreement and to continue prioritizing dialogue to resolve their differences.
"It is precisely with this goal that the peace process enabled widened democratic spaces and guarantees for participation", he said.
UNESCO 'eDNA' initiative to 'unlock' knowledge for biodiversity protection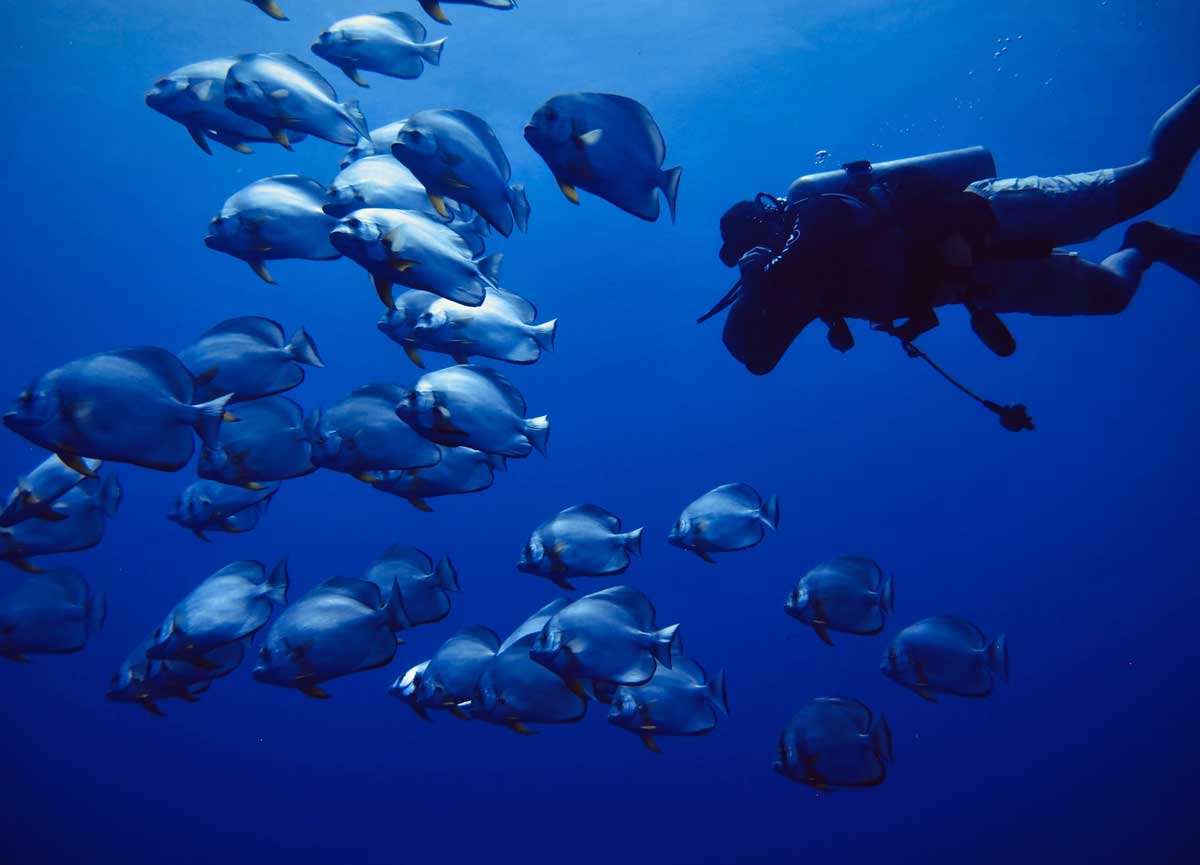 To understand the richness of biodiversity across World Heritage marine sites, the UN scientific organization launched on Monday a project to protect and preserve biodiversity, based on the study of environmental DNA – cellular material released from living things into their surroundings.
Launching the new programme, the UN Educational, Scientific and Cultural Organization (UNESCO) said that scientists and local residents would take samples of genetic material from fish waste, mucous membranes or cells, eDNA, to monitor species.
"Marine World Heritage sites play a critical role in protecting marine ecosystems of exceptional universal value and provide opportunities for the public to appreciate and preserve marine environments", reminded UNESCO Assistant Director-General for Culture, Ernesto Ottone Ramírez.
Species under threat
UNESCO said that the two-year initiative would help measure the vulnerability of marine biodiversity to climate change and its impact on the distribution and migration patterns of marine life across World Heritage sites.
The eDNA project, which involves collecting and analyzing samples from the environment – such as soil, water and air – rather than an individual organism, will also better monitor and protect endangered species included in the International Union for Conservation of Nature (IUCN) Red List. 
"Climate change is affecting the behaviour and distribution of underwater life and we must understand what is happening so we can adapt our conservation efforts to evolving conditions", explained the UNESCO official.
Beneath the waves
UNESCO's marine World Heritage sites are recognized for their unique biodiversity, outstanding ecosystems, or for representing major stages in Earth's history.
In the context of the UN Decade of Ocean Science for Sustainable Development (2021-2030), the project was launched to contribute to the understanding of global trends and knowledge to preserve marine ecosystems.
Since 1981, when Australia's Great Barrier Reef was inscribed at UNESCO's first marine site, a global network of 50 others are now included as "beacons of hope for healing the ocean", according to the UN agency.
Guided by expert support, the eDNA project will engage local citizens to gather material, so samples such as particles gathered through water filtering, can be genetically sequenced in specialized laboratories, without having to disturb animals themselves.  
Implemented by UNESCO's Intergovernmental Oceanographic Commission (IOC) and World Heritage Centre, IOC chief Vladimir Ryabinin described the project as "a step toward the Ocean Decade's vision of unlocking the knowledge we need to create the ocean we want by 2030".
Breaking new ground
The use of eDNA in ocean monitoring and data collection is still in its infancy and standard protocols for sampling and data management will be streamlined in UNESCO's groundbreaking eDNA project. 
For the first time, it will apply a consistent methodology across multiple marine protected areas simultaneously, helping establish global standards, data monitoring and management practices while making that information available to the public.
All data will be processed and published by the Ocean Biodiversity Information System (OBIS), the world's largest open-access data system on the distribution and diversity of marine species, maintained and collectively supported by a worldwide network of scientists, data managers and users. 
Sustainability goal
The project works to advance the world's understanding of life in the ocean, and establish conservation and management policies indicators.  
"eDNA sampling can provide an innovative, affordable, and long-awaited capacity to better understand the ocean ecosystems, their composition and behaviour, and to start managing ocean resources more sustainably", said Mr. Ryabinin.
'Overzealous' security services undermining South Sudan peace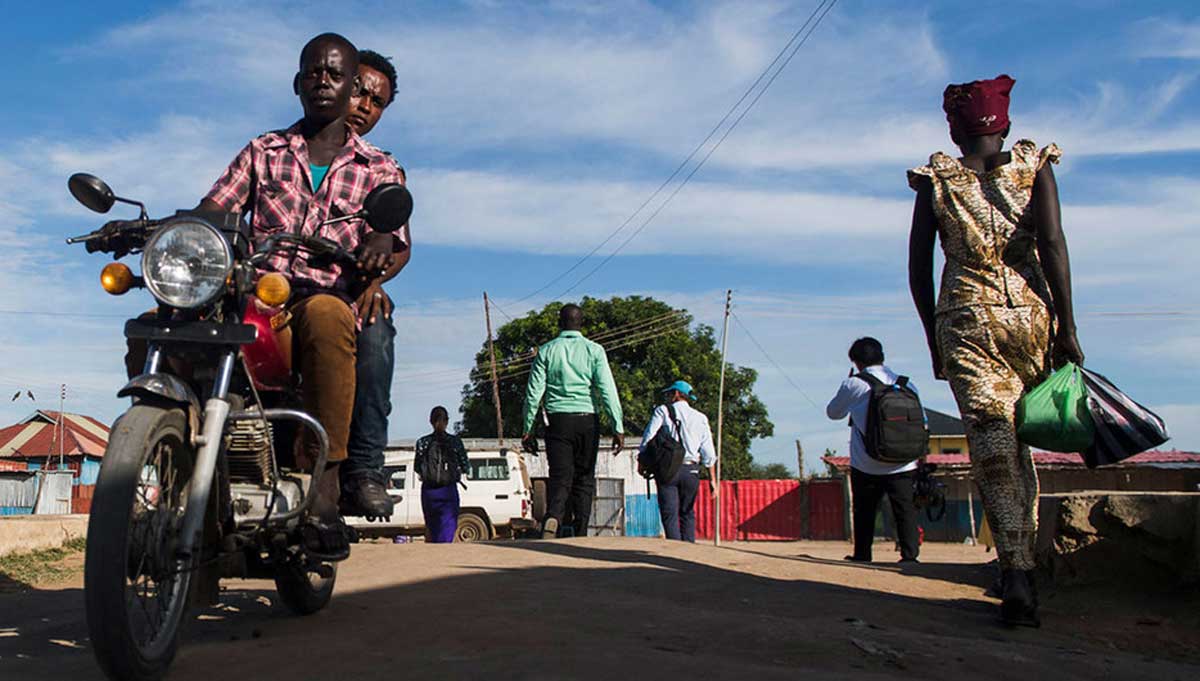 State security forces in South Sudan have been responsible for imposing new and potentially arbitrary restrictions against the country's most prominent civil society leaders, issuing "credible" death threats that have undermined peace efforts, UN-appointed independent rights experts said on Wednesday.
In an alert, the Commission on Human Rights in South Sudan alleged that "overzealous" security forces had prevented dissent so dramatically, that civic space was now eroding "at an accelerating pace", forcing rights defenders to flee and discouraging others from taking their place. 
"The State's targeting of high-profile human rights defenders will have a chilling effect on civil society and will discourage public participation and corrode confidence in the important processes of transitional justice, constitution making and national elections, which are essential for the success of the transition envisaged by the 2018 Revitalised Peace Agreement," said Commissioner Andrew Clapham.  
Communication breakdown
The actions of the National Security Services (NSS) have included detentions, raids, a likely internet shutdown and an enhanced security presence on the streets of Juba, the panel said in a statement.
Those targeted by threats, harassment and intimidation have included prominent human rights defenders, journalists and civil society actors. Many have played a key role in the country's peace and justice processes. 
"Jame David Kolok and Michael Wani are among those now sheltering outside the country in fear for their lives," the UN Commission said, in reference to Mr. Kolok's membership of the Technical Committee to Conduct Consultative Process on Truth, Reconciliation and Healing – a position reaffirmed in May by the Ministry of Justice and Constitutional Affairs.
Frozen out
Mr. Wani had been a youth representative on the National Constitution Amendment Committee, according to the UN panel, which noted that both men's bank accounts, "and those of the non-government organisations they lead, are among those recently blocked on government orders, with other civil society actors also affected".
The 2018 Revitalised Agreement for the Resolution of Conflict in South Sudan contains power-sharing arrangements between President Salva Kiir and opposition leader, Riek Machar.
The accord requires the drafting of a permanent Constitution and the establishment of a Commission on Truth, Reconciliation, and Healing.
Although implementation of these and other measures – such as public consultation requirements – have been slow, government leaders have renewed pledges and taken steps toward these in recent months, the UN Commission said.
"These latest restrictions and acts of harassment follow the formation on 30 July of a new civil society coalition whose members planned a public assembly to take place on 30 August," it explained.
Clampdown in Juba
The UN Commission – which was appointed by the Human Rights Council in March 2016 to investigate crimes linked to civil war that erupted in 2011 – noted that this public assembly could not take place amid "detentions, raiding of premises, an apparent internet shutdown, and an enhanced presence of security forces on the streets of Juba".  
Numerous civil society leaders are still in detention and their wellbeing is unclear, the commissioners said.
"The State's authorities must respect and protect the rights of human rights defenders; this is an obligation under international law," said Commissioner Barney Afako. "It would also demonstrate that South Sudan's commitment to strengthening its systems for the consolidation of human rights is genuine." 
Restore sexual, reproductive health rights lost during COVID, rights expert urges
Sexual and reproductive health rights, are human rights, the independent UN expert on the right to health reminded Member States in the General Assembly on Wednesday, saying that it was essential to restore services in the field, that have been eroded during the COVID-19 pandemic
"Millions of women globally had limited or no access to maternal and new-born healthcare, some 14 million women lost access to contraception, and specialized services for victims of gender-based violence became inaccessible, when they were needed most", said Dr. Tlaleng Mofokeng.
The Special Rapporteur pointed out that lockdowns, movement restrictions and diversion of funds due to COVID-19 have "jeopardized access to essential sexual and reproductive health services".
In presenting her report on the effect of the pandemic on physical and mental health services, she also spoke of "new measures and laws in place across regions, further restricting access to safe abortion, a component of sexual and reproductive services encompassed in the right to health".
Reversing a legacy
As part of the right to health, the UN expert called on States to move beyond the COVID-19 pandemic to rebuild and strengthen health systems for advancing sexual and reproductive health rights for all.
"Governments must remove obstacles and ensure full access to quality services, including maternal health care, contraception and abortion services, screening for reproductive cancers and comprehensive sexual education", she said.
However, Dr. Mofokeng noted that many obstacles continue to stand between individuals and their exercise of their rights to health, rooted in patriarchy and colonialism, and others in structural and systemic inequalities.
"Patriarchal oppression is universal, permeates all societies and is at the very origin of the erosion of autonomy and the control of girls and women's bodies and sexuality to the detriment of their enjoyment of sexual and reproductive rights", she spelled out.
"Colonialism has permeated patriarchy across regions and its legacy continues today through laws, policies and practices that deny or restrict sexual and reproductive rights and criminalize gender diverse identities and consensual adult same-sex acts", added the Special Rapporteur.
Rooted in law
She reminded governments that sexual and reproductive health rights are rooted in binding human rights treaties, jurisprudence, and consensus outcome documents of international conferences.
"I call on States to respect and protect key principles of autonomy, bodily integrity, dignity and well-being of individuals, especially in relation to sexual and reproductive health rights", she said.
"I pledge to engage with States and all relevant actors to uphold the right of everyone to the enjoyment of the highest attainable standard of physical and mental health".