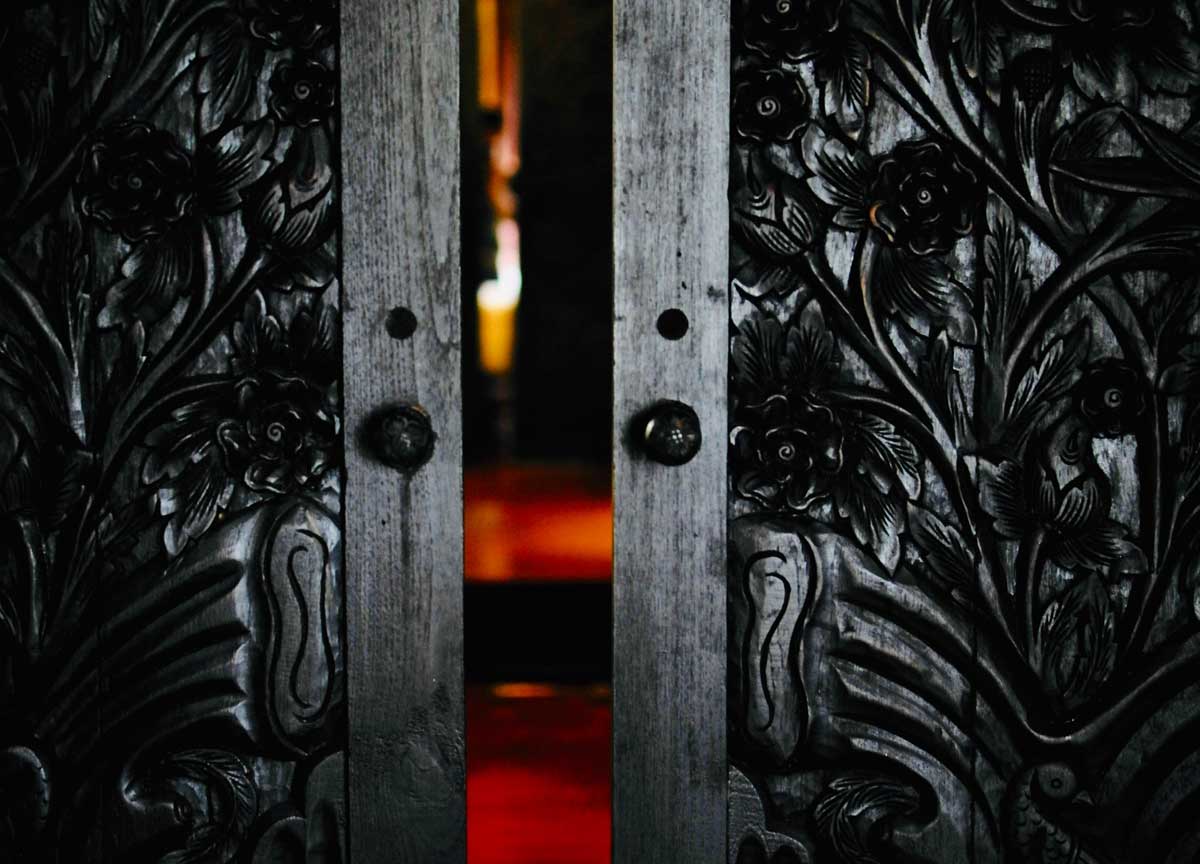 Stabilization And Digital Dialogues For Myanmar: Stepping Back From The Brink Of Civil War
Abstract: Five months into the military coup of 1 February, Myanmar is on an increasingly fragile trajectory with clear signs of conflict escalation. World attention tapered off after the first few weeks and shifted to other hot spots, including in the Middle East. Regional ASEAN diplomacy and western sanctions pressure have failed to provide a breakthrough while influential neighboring countries are locked in competition and preoccupied with the COVID-19 Pandemic. The weakened multilateral system seems unable to respond decisively to growing mass protests and violent repression by the military. Basic levels of protection for civilians and essential services have been eroded amid a resurging COVID-19 Pandemic.
National cohesion in Myanmar has come under severe pressure. Although the country has weathered low-intensity conflicts over the years and state disintegration is a remote scenario, regional stability hinges on peace and prosperity in Myanmar which is located between Chinese and Indian spheres of influence. Democratic transition has remained incomplete in Myanmar since 2011. Inclusive civic dialogue can help reduce tensions through leveraging communications technology for digital grass-roots engagement, especially with Myanmar's youth. This might restore a modicum of calm and provide a conducive environment for peace talks. International friends of Myanmar and ASEAN states are well placed to provide critical support, in line with ASEAN commitments. Civic digital dialogue could also boost human capital for addressing longer-term challenges, including the impact of climate change and the Pandemic.
Evolving Conflict Dynamics- Violence Expands from the Center to the Periphery
While renowned National League for Democracy (NLD) party leader Aung San Suu Kyi remained under house arrest, charges of corruption were formalized in June concerning a charitable foundation, in addition to alleged breaches of COVID-19 protocol and communications regulations. After some delay, a court hearing was held on 26 May. Meanwhile, the number of detained civilians grew over tenfold from the first weeks of mass protests to 6,000. On 30 June, the government released 2,300 detainees nationwide, including media and NGO workers who had not committed violent acts. The junta prepared indictments against protesters and 64 persons received death sentences as reported in media in early June.
Some 211,000 persons were internally displaced, according to recent UNHCR figures and the death toll neared 900 persons in late June, according to NGO observer groups. Since the beginning of 2021, the civilian casualty rate in Myanmar is among the highest worldwide, second only to conflicts in Ethiopia and Nigeria. Businesses were severely affected, and several factories were closed; several large international firms divested from Myanmar or are pausing investments. After a general strike in February, anti-junta protests continued in northern Kachin State, southern Dawei, Sagaing region and in the commercial capital Yangon.
A Committee representing the disbanded parliament (CRPH) was formed and a "National Unity Government" (NUG) established in April. The shadow government issued a proclamation for the release of all political prisoners, return of the armed forces to the barracks, ending the violence and accountability for those responsible for atrocities after the coup. The NUG also pledged remedial action for Myanmar's Rohingya Muslim minority and their rights in Rakhine state of Myanmar where over 100,000 persons had fled to safety in Bangladesh in the 2017 military crackdown against suspected terrorists.
By the end of June, military repression continued unabated. Weapons of war were used against demonstrators and neighborhood vigilante groups loyal to the authorities targeted protesters. Internet services were frequently blocked since April as the military rolled out a restrictive new cyber security law. The Facebook social media platform which was used by half of the country's population as ubiquitous news source and messaging service was shut down. independent media outlets were shut down or fined, and over 90 journalists imprisoned. Relatively few defections from the armed forces have occurred, mostly from lower ranking navy and air force members as well as units constituted with former rebels in 2015. Some reports suggest that soldiers melted away to join the Civil Disobedience Movement in an estimated 800 total of cases, but it remains unclear how many of them ended up taking arms for the resistance.
In another more serious development, some of the ethnic minority militias in Myanmar's border areas with long-running insurgencies against the central government have started to mobilize. There were reports that urban dissenters were joining their ranks and new 'civilian armies' were constituted as offshoots of the Civil Defense Movement while other protesters just sought temporary shelter among militias. Several of these groups -including the Kachin in the north and the Karen in the east- publicly denounced the coup and stated they would defend protesters in the territory they control. Other ethnic militias appeared to be sitting on the fence about fighting in urban areas. Experts believe that the territorial ethnic armies have widely diverging military capabilities and are unlikely to mount a serious challenge to the armed forces. However, ethnic militia are a possible factor in pan-ethnic solidarity supporting talks and might become 'king makers' in the event of a rift inside the Myanmar military forces.
On 22 June, armed demonstrators of the 'Mandalay PDF' group engaged armed forces in a sustained urban firefight at Myanmar's second largest city. In areas bordering Thailand, Karen state saw intensified armed clashes in May when over 100,000 persons were displaced and some sought temporary safety in Thailand. Confrontations were also reported from Chin state bordering India and from northern Kachin and Shan states. Well-informed observers warned about a trend towards generalized revolt. unless regional or international initiatives can manage to stem the escalation. The country may have come close to becoming ungovernable and some analysts warn of impending state collapse and prolonged civil war as in the case of Syria.
International Response Patterns- Sanctions and Regional Diplomacy
The UN Security Council discussed the situation in Myanmar three times since the coup and issued a presidential statement on 10 March. The Council repeatedly called for restraint and restoring democratic transition in Myanmar but its closed meeting on 18 June 2021 fell short of deciding on an arms embargo. The Council demanded that the constitutional order should be respected but did not condemn the military coup outright, due to the position of China and Russia that defended national sovereignty. China publicly rejected sanctions as "inappropriate intervention" on 3 July during the 9th World Peace Forum held in Beijing. Chinese Foreign Minister Wang Yi stated that the primary goal was to help Myanmar find a political solution as soon as possible through dialogue and consultation.
The UN Generally Assembly (GA) passed a first non-binding resolution on Myanmar on 18 June, which condemned the coup and called for a stop in the flow of arms to the country and the immediate release of Aung San Suu Kyi, President Win Myint and other senior civilian officials. The UN Secretary-General reiterated his call for the release of Aung San Suu Kyi on 1 July following mass releases of detainees in Myanmar. He also expressed deep concern over continued intimidation and violence as well as arbitrary arrests. In early July, the UN High Commissioner for Human Rights warned of political crisis in Myanmar evolving into a "multi-dimensional human rights catastrophe" with potential for massive insecurity and fallout in the region. The SG's Special Envoy on Myanmar, Swiss diplomat Christine Schraner Burgener, visited neighboring states of Myanmar but was not permitted to enter the country.
Outside the UN, international responses featured moral appeals, public condemnation and the use of targeted sanctions. The G7 Foreign and Development Ministers Statement of 5 May roundly condemned the coup and called for immediate cessation of violence; the G7 pledged support to ASEAN efforts in conflict resolution. In mid-May, US, UK and Canada imposed a new round of coordinated sanctions which were expanded from a dozen military figures to state enterprises known as significant income earners (gems and timber industries). In early July, the US led additional sanctions measures against 22 members of the regime and close relatives, also targeting three Chinese companies for providing support to the Myanmar regime through business dealings with the sanctioned Myanmar Economic Holdings Limited.
EU sanctions were expanded to include public timber companies from Myanmar, aligning with earlier UK measures. The US and UK placed sanctions on the State Administration Council (SAC), the junta's governing body while the EU placed sanctions on the Myanmar War Veterans Organization, due to its close connection with the Armed Forces. Japan warned in mid-May that assistance to Myanmar could be frozen beyond a halt of new aid programs decided in February, seeking to use its considerable leverage as a top donor for Myanmar. Canada said it imposed additional sanctions on individuals and entities tied to the Myanmar armed forces, indicating it was prepared to take further steps. New Zealand imposed a travel ban on the Myanmar junta and stopped all aid that could benefit them; effectively suspending all military and high-level political contacts with the country.
Commander-in-Chief of Myanmar's armed forces Senior General Min Aung Hlaing remained the de-facto leader of the country. Apart from minor changes in the SAC, the junta government stayed in place. Experts assess that the army leader has no intention to curb Myanmar's economic progress. Unlike during previous military rule in Myanmar in the 1980s, a semi-civilian composition of the new cabinet in the Supreme Administrative Council (SAC) shows that the military is prepared to ride out international pressure and pursue national development. However, analysts based in the region see a risk of Myanmar backsliding several decades and reversing gains from the democratic transition.
ASEAN Regional Leverage vs. Geopolitical Interests
Early regional reactions to the coup in Myanmar were muted, with the notable exception of Singapore, Malaysia and Indonesia. Following the ASEAN consensus principle, current ASEAN Chair Brunei appealed for respect of ASEAN's principles of rule of law, democracy and human rights. The regional block tried to engage the junta during the 24 April ASEAN Leaders Meeting which the Burmese coup leader, Senior Gen. Min Aung Hlaing attended. Yet he subsequently backtracked stating that stability was an essential precondition for ASEAN peace talks and implementing the ASEAN Five-Point Consensus from the summit. ASEAN followed up with a high-level mission to Yangon in early June to meet the junta leader again and seek his views on a list of nominees for an ASEAN special envoy for Myanmar agreed among ASEAN member states.
The junta's foreign minister participated in a special ASEAN-China Foreign Minister's meeting in Chongqing in early June, amid speculations that China was warming up to the military leadership in Myanmar. Chinese officials had issued veiled criticism in the early phase of the coup while parallel Chinese linkages were forged with the civilian NUG. A tuning point occurred in mid-March when protesters injured Chinese workers at a Yangon factory complex which was damaged and looted. In a scenario of widespread instability and key infrastructure under threat, China might resort to pressure NUG and the junta into a compromise, according to regional experts; some analysts point to a recent Chinese troop concentration at the important border town of Jiegao.
China's southern Yunnan province borders Myanmar where Chin state became one of the recent flashpoints in violence. The area is important for China's transcontinental Belt and Road Initiative (BRI), through a China-Myanmar Economic Corridor (CMEC). The plan features a high-speed train link from China to the Indian Ocean, alongside gas pipeline projects to Myanmar coastal areas, as well as the Muse-Mandalay highway. China has also pursued a mega-hydro project north of Myitkyina which was stalled in 2011 over environmental concerns and developed an industrial park for the town. In addition, Chinese investors have snapped estate and land in the Yangon area, despite restrictive rules.
China's President Xi Yiping undertook a milestone visit to Myanmar in January 2020, where he signed 33 agreements. Myanmar's strategic value in these schemes was recently underscored by the visit of China's Foreign Minister Wang Yi in mid-January 2021 as senior-most foreign official to arrive since November's election. In military cooperation, China as a traditional ally has taken a relatively low-key approach with Myanmar. Russia appeared more eager to capitalize on arms cooperation with senior visits demonstrating that Moscow is not beholden to western sanctions policies.
Like the many economic and investment ties between Thailand and Myanmar, other regional partners have most likely adopted a "wait and see" approach before gradually re-engaging with the junta-led government. However, Thailand voiced concerns of spillover from the violence in Myanmar, after refugees had crossed the long border; Thailand considers itself as a 'front line state' and has recalled its "quiet and discreet diplomacy" efforts underway.
India as Myanmar's northwestern neighbor already hosts many refugees from the Christian Chin minority. 15,000 refugees have arrived in northeastern Indian states of Mizoram and Manipur since the coup, according to UNHCR figures. These arrivals remain displaced and are hosted by local communities. Larger waves of refugees from Myanmar would affect the delicate local political and security environment. Myanmar's military has at times coordinated with Indian security forces to control extremists and "geopolitical intricacy" overrides India's stand on the current crisis.
Similarly, China does not want to see spillover from Myanmar tensions upset its southern industrialization schemes. It was India that delivered the first 1.5mln doses of COVID-19 vaccines to Myanmar in mid-January when China's global vaccine diplomacy took shape. Yet both powerful neighbors of Myanmar are unlikely to come to an understanding how to prevent a worst-case scenario, given their geopolitical antagonisms in the wake of recent US and Quad countries cooperation.
Configuring Innovative Dialogue for 21st Century- Digital Engagement with Myanmar Conflict Parties
In view of the high stakes from ongoing violence and the risk of serious escalation, the time may have come for an alternative approach in Myanmar peace support. Assisted by new technology, digital dialogue at the grass-roots level could provide an opportunity for reflection and connect segments of the population and conflict parties. Such innovative dialogue can also tap into Myanmar's human capital, especially youth who tend to be tech-savvy and eager to express their views. ASEAN's supportive and caring posture expressed in its 24 April Leader's Meeting Communique lays out ASAEAN regional solidarity in a people-centered approach rather than prescriptive intervention. ASEAN is also well placed for assisting with required technology from its industrialized members and influential countries in Asia.
Newly boosted by the global switch to digital in the COVID-19 Pandemic, state-of -the-art communication technology and tools exist to connect hundreds of participants in online dialogue sessions. UN peace missions in Yemen, Syria and Libya have utilized such digital outreach to enrich ongoing negotiations and tapped into AI solutions for evaluating feedback. The work of senior negotiators might become more hybrid with online inputs and analysis, although scholars note a "missing sense of peace" in virtual interactions. On the other hand, benefits exist from greater inclusion, shorter iterative meetings, and equality in interaction. Significant peace constituencies including women, youth and minorities can be included online from the very start than in most traditional mediations.
Myanmar has fertile ground for digital grass-roots dialogue. Younger citizens, including in conflict areas have shown great skill in networked cooperation, providing practical livelihoods advice and psychosocial support for years. In view of restrictions from the junta, protesters have resorted to virtual private network (VPN) solutions to ensure connectivity. Some younger officials and members of the security apparatus may also participate in a "sovereignty enhancing" dialogue aimed at better governance and reforms. The technological challenges including interference from authorities are not insurmountable.
Accompaniment could be provided via inter-regional cooperation between ASEAN and the EU, which remains under-utilized, despite strong shared business interests. The multi-sector dialogue template ("Enhanced Regional EU-ASEAN Dialogue Instrument" -E-READI) has ample room for configuring the required scaling effects in technical assistance in sectoral policy dialogues concerning Myanmar's specific situation. Notably, Facebook and Instagram banned Myanmar's military and military-controlled state media in late February, citing "exceptionally severe human rights abuses and the clear risk of future military-initiated violence in Myanmar".
Pivot to a New Generation Compact in Myanmar- Tackling Global Challenges
Innovative digital dialogue as an early confidence building process can provide a platform for addressing center-periphery relations in Myanmar which lie at the core of many minority grievances. Myanmar could start developing its "new generational compact" including on regional autonomy and decentralization. The country never managed to forge a "Second Panglong Agreement" after independence and the death of General Aung San in 1948.
Social cohesion and enabling social capital for addressing global challenges of climate change and Pandemic resilience are urgent for Myanmar. The devastating Cyclone Nargis in 2008 showed the country's vulnerability to extreme weather events in low-lying coastal areas. Myanmar's Pandemic response also requires joint mobilization, due to rising infection levels nearing peaks of last October. Medical staff were instrumental in launching the Civil Disobedience Movement; work stoppages and insecurity have affected the health sector where recent new COVID-19 restrictions are hampering humanitarian access and response. The impact has been dramatic in interrupting remote outreach on public health prevention and counseling of victims of gender-based violence.
In the absence of consensus among superpowers to find a joint formula for lending ASEAN political efforts additional clout, or tactical convergence between the US and China for stabilizing Myanmar jointly as a middle ground, innovative civic dialogue should be seriously considered. More punitive approaches may end up driving the beleaguered country deeper into the arms of China and exacerbate violent conflict. Grass-roots engagement with critical peace constituencies in Myanmar could prevent transforming the current crisis into a proxy fight between global players and second tier regional powers, including India which has asserted itself in border tensions with China and as part of the US-led Quad group of states to hedge against China's growing influence in ASEAN and APEC Regions.
Can 'border guard' diplomacy strengthen ties between Myanmar-Bangladesh?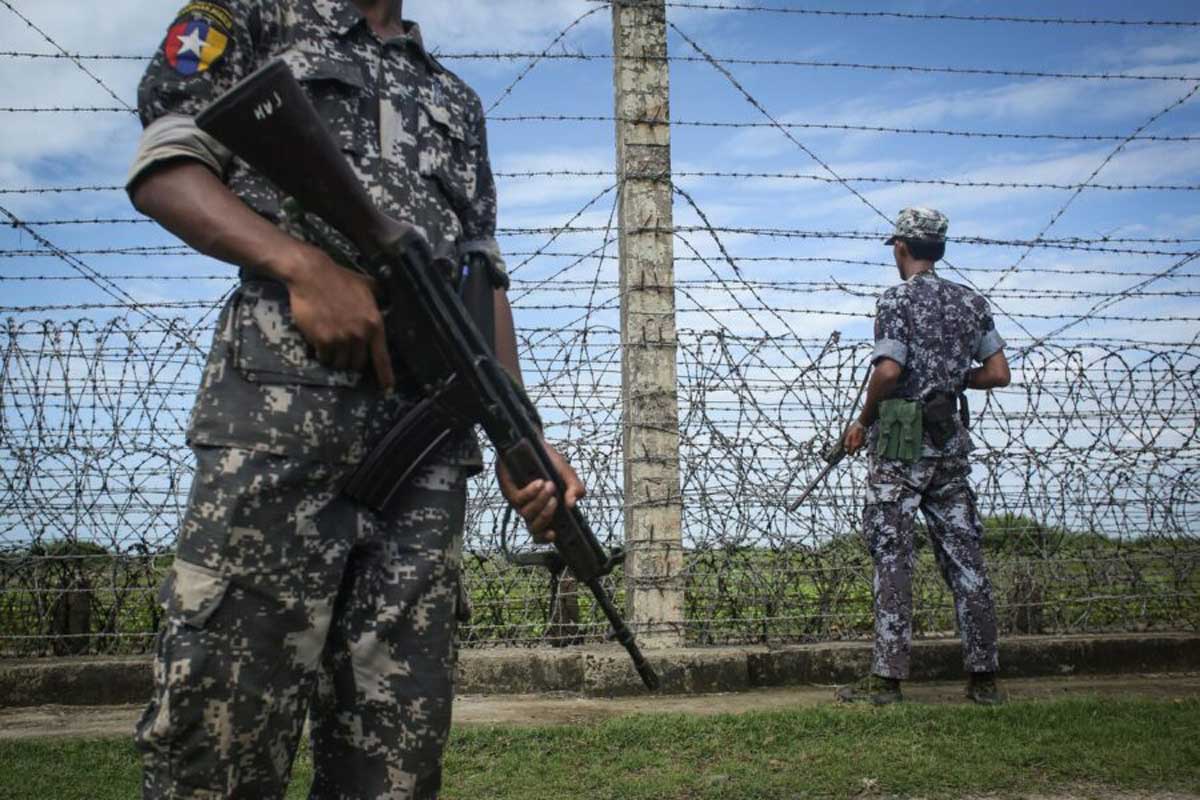 The 8th Border Conference between Border Guard Bangladesh (BGB) and Myanmar Border Guard Police (BGP) has started. The conference, which started today Thursday (November 24, 2022) in Myanmar's capital Nay Pyi Taw, will continue for 5 days.
A 10-member delegation led by BGB Director General Major General Sakil Ahmed participated in the conference. In addition to the senior officials of BGB, the delegation includes representatives of the Prime Minister's Office, Ministry of Home Affairs and Foreign Affairs.
On the other hand, a 15-member delegation led by Myanmar Police Force Deputy Chief of Police Major General Aung Naing Thuy participated in the conference. Apart from senior BGP officials, the team includes representatives from the ministries of Defence, Home Affairs, External Affairs and Immigration and Population Affairs.
The conference started with a formal meeting at 9 am local time in Myanmar's capital Naypyitaw on Thursday (November 24).
In the conference, de-escalation of the tense situation on the border caused by the recent internal conflict in Myanmar, violation of airspace, combating inter-state terrorism and preventing the activities of cross-border criminal gangs, prevention of illegal infiltration, prevention of other drugs and human trafficking including yaba and crystal meth ice, increasing mutual cooperation in the overall security of the border, Exchange of various information related to the border, conducting joint patrols, organizing regular coordination meetings or flag meetings at the region and battalion levels, repatriation of detained or imprisoned citizens of both countries, return of forcibly displaced Myanmar citizens to their original homeland and discussion on various ways to increase mutual trust between BGB and BGP will be.
In addition, the conference will have very effective and fruitful discussions on the repatriation of detained or imprisoned citizens of both countries, the return of forcibly displaced Myanmar citizens to their original homelands and various ways to increase mutual trust between BGB-BGP. The Bangladesh delegation is scheduled to return to Dhaka after the conference on November 28.
A flag meeting was held between a nine-member Bangladesh delegation led by the captain of Teknaf 2 BGB Battalion and a nine-member delegation led by Lt. Col. Kao Na Yan Shor, commanding officer of Border Guard Police Branch No. 1, Myanmar Maungdu, at Shahpari Island in Cox's bazar on Sunday at 10 am.
Last August and September, massive gunfire and mortar shelling erupted between the country's army and the Arakan Army, an insurgent group in Rakhine state, inside Myanmar on the Tumbru border in Naikshyongchari. On August 28, two shells fired by Myanmar landed in the territory of Bangladesh. Bangladesh strongly protested by summoning the Myanmar ambassador several times over the incident of firing on the border.
In a flag meeting on October 30 at Teknaf in Cox's Bazar, Border Guard Bangladesh (BGB) and Myanmar's Border Guard Police (BGP) both expressed remorse for recent border incidents. BGB discussed the issue of border shelling at the beginning of the meeting. Several times there were protests against mortar shells and helicopter flights violating the airspace inside Bangladesh.
Myanmar expressed grief over the border tension, helicopter flights, firing and mortar fire from Myanmar and the loss of life and property on the border of Bangladesh. Also, Myanmar's BGP has promised that such incidents will not happen in future. At the same time, BGB-BGP agreed to work together on the border situation. The meeting discussed working to stop infiltration, drug smuggling.
BGP pledged to uphold a peaceful stance on the border in order to prevent the border between Bangladesh and Myanmar from being impacted by the civil war in Myanmar. Such a meeting demonstrates that all parties have a culture of open communication, mutual trust, and confidence that will serve to clear the road for the repatriation of the Rohingya.
The border conference between Myanmar-Bangladesh gives senior leaders of participating militaries and security personnel the chance to forge closer ties of friendship and collaboration. Participants are also able to share best practices and lessons learned.
Additionally, it strengthens participants' mutual understanding of each other's advantages and main challenges in border regions, fostering cooperation in the face of transnational threats.
The militaries cooperate to find solutions to problems that they share and to look for chances for training exchanges between the participating countries. Myanmar and Bangladesh both can consider the conference to be a crucial occasion for Armies to comprehend the regional ties.
Recognizing that it is more difficult to detect security issues such as transnational threats, narcotrafficking, illicit mining, illegal immigration, and other transnational crime in the border areas due to their thick topography.
The security of the border is a challenge and a shared goal for all neighboring states. Our two countries have long-standing cooperation, but it was strengthened between the two forces with this conference, strengthening cooperation and building trust measures, which is a key factor in achieving hemispheric security objectives. The participants can openly discuss the issues at hand as well as the successful solutions put forth in each nation.
Bangladesh and Myanmar must place a high priority on maintaining a secure state border and takes the necessary precautions to stop the flow of terrorist combatants, illicit drug and weapon trafficking, and other international organized crime.
Cross-border and other security threats have grown more complicated over the past few years, and difficulties are piling up quickly. Threats including international organized crime, human trafficking, terrorism, and drug trafficking are too great for any state to handle on its own. It is essential to increase cooperation on both a regional and global scale.
We encourage regional cooperation to increase readiness and foster confidence in fending off global dangers while upholding human rights.
In order to combat terrorism and violent extremism within border security and management and implement the holistic approach to security, both parties should emphasize the importance of enhancing cooperation between the government, law enforcement, and civil society. Results are only attained by employing comprehensive and constructive – hard and soft – solutions to border security management including both government, security and defense enforcement forces and civil society players.
Sustain instability in Myanmar is censure to India's Act East Policy: Time for Proactive measure
Myanmar's political situation is worsening and will remain so, as the UN special envoy for Myanmar warns of an acute political, human rights, and humanitarian crisis. The Arakan Army (AA), having a ceasefire with the military just before the coup, is now fighting against Tatmadaw (now Sit-Tat), and a fierce battle is going on in Myanmar's Rakhine state. The recent conflict poses considerable security implications for regional security in particular and India's internal security in the northeast region, with the military resorting to harsh crackdowns with lethal weapons, even fighter aircraft.
Current situation
The implication of AA raising arms against Sit-tat is huge as; first; AA is one of the most influential, more disciplined, well-equipped Ethnic Revolutionary Organizations (EROs) and is undoubtedly a force to be reckoned with for the military junta. Second, it will shift the balance of power toward the resistance forces. Previously, the AA has trained and provided technical support to numerous armed forces resistance groups. It enhances the National Unity Government (NUGs)-a group of ousted National League for Democracy (NLD) politicians, activists, and representatives of several ethnic minority group strength to fight Sit-Tat. Recently, NUG claimed that People's Defence Forces (PDFs) and allied EROs effectively control half of Myanmar's territory and demanded official recognition at the 77th UN general assembly. Seeing losing grip, the Sit-Tat extended its hand to negotiate with various armed groups. However, many armed groups, including the Karen National Union (KNU), Kachin Independence Army (KIA), and Chin National Army (CNA), refused to negotiate on the pretext that the peace talk is not inclusive without the participation of NUG.
With Sit-Tat getting overwhelming support from Russia and China, India's policy toward Myanmar is that of 'Twin-Track.' The policy maker fears taking any black-and-white approach considering the hard-earned peace in the northeast region after decades of insurgency.
Previously, under operation sunrise, Sit-Tat helped India to ambush insurgents in its territory. The ASEAN nations were initially hopeful of negotiations and came up with a five-point action plan to solve the crisis but now banned the Myanmar generals ASEAN until any progress on the peace plan. The Western sanctions remain primarily ineffective due to prolonged isolation and the self-sustaining economy of Myanmar, but a change in the policy, especially from India, with Western countries' support, can change Myanmar's situation.
Challenge to India's Internal Security
With people's perception toward Sit-Tat is shifting drastically since the coup, and now people are calling it ရွံစရာ (jun zaja), which means loathsomeness and disgust. The image of Sit-Tat will continue to deteriorate, considering its human rights violations, which was not the case during the previous military rule. According to the UN report, more than 1.3 million people have been displaced, nearly 28,000 homes destroyed, and an undetermined number of innocent people, mainly children and women, have lost their lives following the coup. With over 40,000 Myanmar refugees taking shelter at 60 camps in Mizoram, the situation is posing a serious challenge to India's national security. The current crisis has blocked India's gateway to the southeast Asian nation and India's ambitious Act East Policy (AEP) is at a standstill. AEP without a stable Myanmar is neither fruitful nor feasible. Also, continuous infighting and the increasing influence of EAOs have reduced the sit-tat capacity to support India's counter-insurgency operations. Further, the reports of the Myanmar junta joining hands with the Indian insurgent group has forced India to contemplate reorienting northeast India's security apparatus.
On the other hand, the People's Liberation Army (PLA) repeated incursion at the Line of Actual Control (LAC) pushed New Delhi to deploy the Indian army at the border, keeping the responsibility of COIN operations with Assam Rifle. Currently, only one army brigade of more than 35 out of 46 battalions of Assam Rifle (AR) is available for COIN operation. There is a massive workforce shortage of AR personnel at the Myanmar border, and even the customs department faces a crunch of human resources and inadequate warehouse facilities, leading to increased drug trafficking and illegal trade along the border. Various reports show the increase in drug trafficking and smuggling of exotic animals in northeast India, Southeast Asia, and beyond following the Myanmar coup. The possibility that the 'Golden Triangle,' infamous for illegal drug trafficking, converting 'into the 'Golden Quadrilateral,' i.e., the Northeast region becoming a prominent hub for drug smuggling, is relatively high and goes beyond 'urgent attention.'
Changing Approach
India must change course from 'Twin -Track' to that of proactiveness and start supporting democratic forces. Myanmar, which is so critical and at crossroads to 'India's Neighbourhood First policy and AEP, is not finding a due place in India's foreign policy initiative and lacks 'Myanmar consciousness' as well advocated by Jaideep Chanda in his book 'Irrawaddy Imperative: Reviewing India's Myanmar Strategy.' However, there is a sharp contrast in China's policy initiative. Despite the situation in Myanmar, China vows to provide unconditional support to the military junta and is even considering pursuing EAOs to stop supporting pro-democracy forces and recognise the military junta. Therefore, India's strategic manoeuvre must be in sync with India's policy initiative and must be bold in taking any black-and-white approach. The resolution comes from the power of strength and not from maintaining the status quo.
With the prevailing situation, chances are dim that Sit-Tat can establish control over the country. Further, neither the UN nor the ASEAN countries have recognized the military junta. Also, next year's proposed election will undoubtedly fall short of international standards for free and fair elections, leading to further crises. In this regard, India's foreign policy regarding Myanmar seems passive; thereby, India must make course corrections and support democratic forces. India's support will strengthen New Delhi's connection with Myanmar's people and improve its global image as a democratic country, somewhat dented by India's undeclared support to Russia in the ongoing conflict. New Delhi's stake in Myanmar is very high; the Kaladan multi-modal project, which is supposed to connect the northeast region with the Bay of Bengal and a trilateral highway that extends India's reach to Thailand, is yet to be completed. Further, apart from forging ties with the democratic forces, New Delhi must look into changing the security apparatus of Northeast India. This change in security apparatus requires making Assam Rifle purely a border guarding force and enhancing the capability and capacity of state police forces in dealing with the insurgency in the region. Therefore, New Delhi needs a holistic correction in its national security apparatus in northeast India and must keep its strategic initiative in line with its Act East Policy. Failing to do so allows other state actors like China and Russia to play a more significant role where India's initiative could make a difference.
'Mr. Trong Goes to Beijing': General Secretary Trong's Beijing Visit Affirms Vietnamese Balancing Act with China
Between October 30 and November 2, Vietnamese Communist Party General Secretary Nguyen Phu Trong visited Chinese President Xi Jinping in Beijing in a decorous affair filled with a twenty-one gun salute and Xi's presentation of China's Friendship Medal to Trong. Although notable for many reasons, Trong's visit was the first by a foreign leader to China since Xi consolidated power and secured an unprecedented third term as the General Secretary. The trip signaled unity among two of only five remaining communist-led countries while resulting in more tangible outcomes like the signing of multiple economic agreements.
Despite its significance, the visit has inspired a slew of overactions claiming that this visit has brought "Chinese-Vietnam relations to [a] new stage" or "[the trip] affirms their ties as firm as ever" and "sends a strong signal that Vietnam is not going to side with the U.S. against China." Although the visit is significant, what these hyperbolic reactions are missing is that Trong's Beijing visit is not an aberration of Vietnam's China policy, representing a significant shift that signals a Vietnam firmly in the Chinese camp. Instead, it signifies a part of Vietnam's longstanding, complicated approach to China that includes anxiety and distrust while rhetorically playing up the two countries' shared ideological and political systems to maintain healthy relations, which is underpinned by growing its security ties with the United States.
A Statecraft Rooted in History
After a long history of invasion and colonization by larger powers, modern-day Vietnamese statecraft prioritizes sovereignty and independence. Beginning in 111BC, China invaded Vietnam, which kicked off a nearly 1,000-year reign of Chinese dominance in the country. In AD 939, Vietnam achieved independence but had to contend with Chinese aggression until the French established Vietnam as a protectorate in 1883. French domination lasted until the communist national movement led by Ho Chi Minh expelled the French after the battle of Dien Bien Phu in 1954 and the subsequent American invasion in 1975 before unifying the country under the Socialist Republic of Vietnam.
Similarly, the Chinese Communist Party, under the leadership of Mao Zedong, unified China under the People's Republic of China in 1949. As expected in the ideologically driven Cold War environment, Vietnam and China quickly developed close relations built on ideological fellowship and mutual trust. However, bilateral ties quickly deteriorated when Vietnam invaded Cambodia in 1978 to remove Pol Pot and the Khmer Rouge. China responded by invading Vietnam in 1979, resulting in a brief, bloody border war.
The two countries normalized relations in 1991 and have since had a cooperative relationship, particularly with economic engagement, despite Vietnam's anxieties and distrust of its larger neighbor. In 2008, China and Vietnam upgraded their ties to a Comprehensive Strategic Cooperative Partnership, a status that only China holds. Resultingly, the economic relationship has significantly deepened. China is Vietnam's top trading partner, one of its most significant sources of raw materials, its second-largest export market, and Vietnam's eighth-largest source of Foreign Direct Investment, which increased two-fold between 2011 and 2017.
Increasingly Negative Perceptions of China
Economic engagement is complicated by China's aggressive behavior in the South China Sea as it relates to its overlapping claims with Vietnam. Vietnam lays claim over the Spratly and Paracel islands, arguing that they fall within Vietnam's Exclusive Economic Zone. Meanwhile, China has openly called its claims illegal, militarized the region, built artificial islands including, 3,200 acres in the Spratlys, and prevented Vietnam from taking advantage of the resources there. Significant examples include a 2020 altercation where a Chinese coast guard vessel sunk a Vietnamese fishing ship near the Paracel Islands or when it agreed to pay about a billion dollars to two foreign oil companies after it canceled their contracts due to Chinese pressure.
Resultingly, negative perceptions of China and positive perceptions of the United States among Vietnamese remain high. The Singaporean-based think tank, the ISEAS-Yusof Ishak Institute, conducts an annual survey of prevailing Southeast Asian attitudes and concerns. In its most recent survey in 2022, when asked which country Vietnamese have the most confidence will provide leadership and uphold the rules-based order international law, 56.9 percent chose the United States, while only 11.8 percent picked China. More telling, when asked if forced to choose which superpower the Association of Southeast Asian Nations (ASEAN) should align with, 73.6 percent of Vietnamese chose the United States. In comparison, only 26.4 percent opted for China.
The most violent manifestation of Vietnamese distrust of Beijing was in 2014 after violent anti-Chinese riots erupted following China stationed an oil rig in Vietnamese-claimed territory. In response, Vietnamese leaders sent a group of ships to the area, met by over eighty Chinese boats that deployed water cannons as a deterrent, and later two other Chinese ships armed with anti-air missiles. The reaction in Vietnam, where anti-Chinese nationalism is always smoldering, was visceral. Vietnamese citizens targeted Chinese citizens by attacking them, burning/destroying their businesses, and running many out of the country. Over twenty people lost their lives, while hundreds were injured.
The U.S. as a Hedge
While Vietnam has deepened its economic engagement with Beijing, it has simultaneously hedged against Chinese aggression by deepening security ties with the United States. In 2013, the two countries signed the U.S.-Vietnam comprehensive partnership, and three years after that, President Barack Obama announced the end of the U.S. arms embargo against Vietnam. This decision would mark a fundamental shift in U.S.-Vietnamese relations.
Since then, Vietnam has taken part in the United States Rim of the Pacific naval exercises (despite missing this year) and hosted the U.S. Secretary of Defense every year since 2018. Meanwhile, the United States has anchored multiple aircraft carriers in Vietnamese ports and provided Vietnam with over $60 million in security assistance between 2017 and 2020. As Vietnamese Prime Minister Chinh noted during the ASEAN-U.S. Summit in Washington D.C. earlier this year, where he extended his stay to deepen relations with key U.S. power brokers, the two countries' relationship is "special."
Vietnam's security situation necessitates a strong relationship with the United States, which acts as a counterweight to Chinese aggression in the region, particularly in the South China Sea, with a robust military presence and consistent Freedom of Navigation Operations. Overall, Vietnam and the United States are aligned in their support of an international rules-based order that often puts them at odds with China, which many fear have revisionist intentions.
Lip Service Goes a Long Way

Having the United States as a hedge is critical as Vietnam strives to maintain healthy bilateral relations with China, despite Chinese aggression and unpopularity domestically and because of the sturdy economic interdependence.
This endeavor to maintain a healthy relationship often manifests in Vietnam picking and choosing its battles with China to prevent an unnecessary escalation of tension while paying lip service with diplomatic overtures. For instance, before Trong participated in the second annual Belt and Road Initiative forum, authorities directed the press to refrain from any negative coverage of China. Similarly, Vietnam has refused to take China to international court mainly because it would be an exercise in angering China for little pay off, as the Philippines found out. Its lukewarm response to the Chinese Belt and Road Initiative and Global Security Initiative (GSI), where leaders have rhetorically shown support but failed to embrace it substantively (the majority of Vietnamese infrastructure projects that use Chinese financing date back to 2016 or before and leadership spoke positively of the GSI without committing to taking part in it) is also telling.
In the same vein, Trong's trip was filled with rhetoric that focused on "comradeship and brotherhood" while thirteen economic agreements that steadied up supply chains were signed. Unsurprisingly, a week after the Trong-Xi meeting, Vietnamese Prime Minister Pham Minh Chinh met with President Joe Biden during the 40th and 41st ASEAN Summits to extend an invitation from Trong to Biden to visit Vietnam and discuss ways to bolster the two countries' comprehensive partnership. On the one hand, it made low-stake diplomatic overtures to its northern neighbor and secured robust economic engagement; on the other, it used the United States as a bulwark.
With this historical context, the Trong-Xi meeting is better understood not as an aberration but as something that neatly into an established Vietnamese-China policy. While Vietnam has serious concerns regarding Chinese actions and intentions, it prioritizes a healthy bilateral relationship with China, partly for economic reasons, while pursuing a security relationship with the United States to mitigate the consequences. Although the Trong visit was significant, it did not signal a fundamental shift in Vietnamese foreign policy but affirmed the longstanding tenets of its post-1991 China policy.