Personality and ambition potentially fuel divide among Gulf states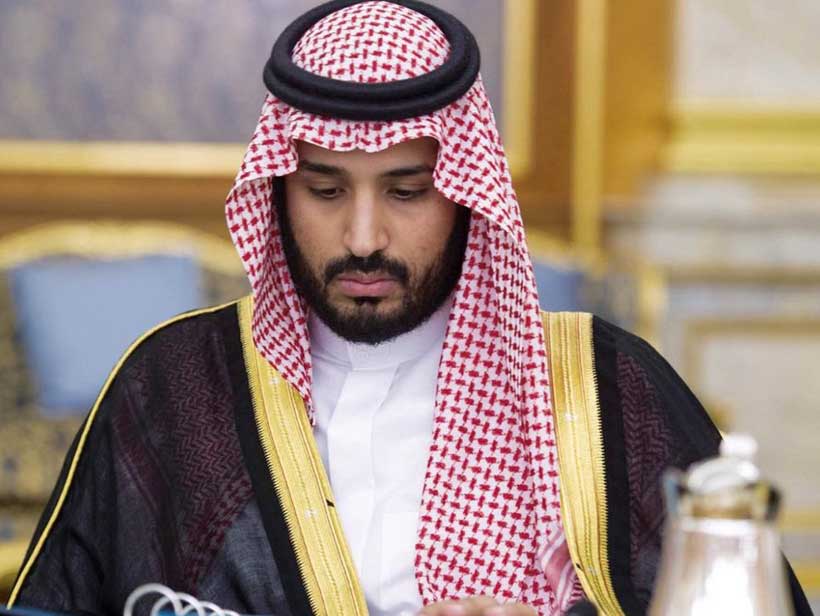 Personality as well as the conflation of genuine national interest with personal ambition contribute to the widening gap between Saudi Arabia and the United Arab Emirates.
It was only a matter of time before Saudi Crown Prince Mohammed bin Salman would want to come out on his own and no longer be seen as the protégé of his erstwhile mentor and Emirati counterpart, Crown Prince Mohamed bin Zayed.
By the same token, there was little doubt that the Saudi prince and probable next monarch would want to put to rest any suggestion that it was the UAE rather than the kingdom that called the shots in the Gulf as well as the wider Middle East.
No doubt, Prince Mohammed will not have forgotten revelations about Emirati attitudes towards Saudi Arabia and the UAE's strategic vision of the relationship between the two countries that was spelt out in emails by Yusuf al-Otaiba, the UAE ambassador in Washington and a close associate of his country's strongman, that were leaked in 2017.
The emails made clear that UAE leaders believed they could use Saudi Arabia, the Gulf's behemoth, and its Saudi crown prince as a vehicle to promote Emirati interests.
"Our relationship with them is based on strategic depth, shared interests, and most importantly the hope that we could influence them. Not the other way around," Mr. Al-Otaiba wrote.
In a separate email, the ambassador told a former US official that "I think in the long term we might be a good influence on KSA (Kingdom of Saudi Arabia), at least with certain people there."
A participant in a more recent meeting with Mr. Al-Otaiba quoted the ambassador as referring to the Middle East as "the UAE region," suggesting an enhanced Emirati regional influence. In a similar vein, former Dubai police chief Dhahi Khalfan, blowing his ultra-nationalist horn, tweeted: "It's not humanity's survival of the strongest, it's the survival of the smartest."
To be sure, Prince Mohammed has been plotting the UAE's positioning as a regional economic and geopolitical powerhouse for far longer than his Saudi counterpart. It is not for nothing that it earned the UAE the epitaph of "Little Sparta" in the words of former US Secretary of Defense Jim Mattis.
No doubt, smarts count for a lot but in the ultimate analysis, the two crown princes appear to be exploiting windows of opportunity that exist as long as their most powerful rivals, Turkey and Iran, countries with far larger, highly educated populations, huge domestic markets, battle-hardened militaries, significant natural resources, and industrial bases, fail to get their act together.
In the meantime, separating the wheat from the chaff in the Gulf spat may be easier said than done. Gulf analyst Bader al-Saif notes that differences among Gulf states have emerged as a result of regime survival strategies that are driven by the need to gear up for a post-oil era.
The emergence of a more competitive landscape need not be all negative. Mr. Al-Saif warns, however, that "left unchecked…differences could snowball and negatively impact the neighbourhood.
Several factors complicate the management of these differences.
For one, the Saudi crown prince's Vision 2030 plan for weening the kingdom off its dependence on the export of fossil fuel differs in principle little from the perspective put forward by the UAE and Qatar, two countries that have a substantial head start.
Saudi Arabia sought to declare an initial success in the expanded rivalry by announcing this week that the International Air Transport Association (IATA), the airlines' global industry body, had opened its regional headquarters in Riyadh. IATA denied that the Saudi office would have regional responsibility.
The Saudi announcement came on the heels of the disclosure of Saudi plans to create a new airline to compete with world leaders, Emirates and Qatar Airways.
Further complicating the management of differences is the fact that Saudi Arabia and the UAE are likely to compete for market share as they seek to maximize their oil export revenues in the short- and medium-term before oil demand potentially plateaus and then declines in the 2030s.
Finally, and perhaps most importantly, economic diversification and social liberalization are tied up with the two crown princes' competing geopolitical ambitions in positioning their countries as the rather than a regional leader.
Mr. Al-Oteiba, the UAE ambassador, signalled Emirati Prince Mohammed's ambition in 2017 in an email exchange with Elliot Abram, a former neo-conservative US official.
"Jeez, the new hegemon! Emirati imperialism! Well, if the US won't do it, someone has to hold things together for a while," Mr. Abrams wrote to Mr Al-Oteiba referring to the UAE's growing regional role.
"Yes, how dare we! In all honesty, there was not much of a choice. We stepped up only after your country chose to step down," Mr. Al-Oteiba replied.
Differences in the ideological and geopolitical thinking of the two Prince Mohammeds when it comes to political Islam and the Brotherhood re-emerged recently for the first time in six years.
Differing Saudi and Emirati approaches were initially evident in 2015 when King Salman and his son first came to office, a period when the Emirati crown prince, who views political Islam and the Muslim Brotherhood as an existential threat, had yet to forge close ties to the kingdom's new leadership.
At the time, Saudi Foreign Minister Saud al Feisal, barely a month after King Salman's ascendancy, told an interviewer that "there is no problem between the kingdom and the movement."
The Muslim World League, a body established by Saudi Arabia in the 1960s to propagate religious ultra-conservatism and long dominated by the Brotherhood, organized a month later a conference in a building Mecca that had not been used since the banning of the brothers to which Qataris with close ties to the Islamists were invited.
Saudi Arabia adopted a harder line towards Brotherhood-related groups within months of the rise of the Salmans as Emirati Prince Mohammed gained influence in the Saudi court.
The Muslim League has since become the Saudi crown prince's main vehicle for promoting his call for religious tolerance and inter-faith dialogue as Saudi Arabia and the UAE promote themselves as icons of a socially moderate form of Islam that nonetheless endorses autocratic rule.
The kingdom signalled a potential change in its attitude towards Brotherhood-related groups with the broadcasting last week by Saudi state-controlled Al Arabiya TV of a 26-minute interview with Khaled Meshaal, the Doha-based head of the political bureau of Hamas, the Islamist group that controls the Gaza Strip. Hamas maintains relations with Iran and is viewed as being part of a Brotherhood network. Mr. Meshaal called for a resumption of relations between Saudi Arabia and the movement.
Saudi Arabia designated Hamas as a terrorist organization the year before the rise of the Salmans as part of a dispute between Qatar, a supporter of Hamas and the Brotherhood, and Saudi Arabia, the UAE and Bahrain, which had withdrawn their ambassadors from the Gulf state. The kingdom was particularly upset by the close relations that Hamas had forged with Iran as well as Turkey, Saudi Arabia's main rivals for regional hegemony.
A litmus test of the degree of change in the kingdom's attitude will be whether Saudi Arabia releases scores of Hamas members that were arrested in 2019 as part of Saudi efforts to garner Palestinian support for former US President Donald J. Trump's controversial Israeli-Palestinian peace plan.
Quoting the Arabic service of Turkey's state-run Anadolu news agency, Al-Monitor reported that Al Arabiya had refrained from broadcasting a segment of the interview in which Mr. Meshaal called for the release of the detainees.
The Saudi-UAE rivalry and the ambitions of their leaders make it unlikely that the two crown princes will look at structural ways of managing differences like greater regional economic integration through arrangements for trade and investment as well as an expanded customs union that would make the region more attractive to foreign investors and improve the Gulf states' bargaining power.
In the absence of strengthening institutions, the bets are on the Saudi and Emirati crown princes, in the words of Mr. al-Saif, the Gulf analyst, recognizing that despite their differences, "it doesn't make sense for either one of them to let go of the other."
Ukraine crisis could produce an unexpected winner: Iran
Iran potentially could emerge as an unintended winner in the escalating crisis over Ukraine. That is, if Russian troops cross the Ukrainian border and talks in Vienna to revive the 2015 Iranian nuclear agreement fail.
An imposition of tough US and European sanctions in response to any Russian incursion in Ukraine could likely make Russia more inclined to ignore the fallout of violating US sanctions n its dealings with Iran.
By the same token, a failure of the talks between Iran and the United States, Russia, China, the European Union, France, Germany, and Britain to revive the accord that curbed the Islamic republic's nuclear program would drive Iran closer to Russia and China in its effort to offset crippling US sanctions.
US and European officials have warned that time is running out on the possibility of reviving the agreement from which the United States under then-President Donald J. Trump withdrew in 2018.
The officials said Iran was weeks away from acquiring the know-how and capability to produce enough nuclear fuel for a bomb quickly. That, officials suggested, would mean that a new agreement would have to be negotiated, something Iran has rejected.
No doubt, that was in the back of the minds of Russian and Iranian leaders when they met last week during a visit to Moscow by Iran's president, Ebrahim Raisi. It was the first meeting between the leaders of Russia and Iran in five years.
To be sure, the road to increased Russian trade, energy cooperation, and military sales would open with harsh newly imposed US sanctions against Russia even if restrictions on Iran would remain in place.
That does not mean that the road would be obstacle-free. Mr. Putin would still have to balance relations with Iran with Russia's ties to Saudi Arabia and the United Arab Emirates.
If anything, Russia's balancing act, like that of China, has become more complicated without the Ukraine and Vienna variables as Iranian-backed Houthis expand the seven-year-long Yemen war with drone and missile strikes against targets in the UAE.
The Houthis struck as the Russian, Chinese and Iranian navies started their third joint exercises since 2019 in the northern Indian Ocean. The two events were not related.
"The purpose of this drill is to strengthen security and its foundations in the region, and to expand multilateral cooperation between the three countries to jointly support world peace, maritime security and create a maritime community with a common future," Iranian Rear Admiral Mostafa Tajoldini told state tv.
US dithering over its commitments to security in the Gulf has persuaded Gulf states like Saudi Arabia and the UAE to hedge their bets and diversify the nature of their relations with major external powers.
However, a Russia and potentially a China that no longer are worried about the fallout of violating US sanctions against Iran could put Riyadh and Abu Dhabi on notice that the two US rivals may not be more reliable or committed to ensuring security in the Gulf. So far, neither Russia nor China have indicated an interest in stepping into US shoes.
This leaves Saudi Arabia and the UAE with few good choices if Russia feels that US sanctions are no longer an obstacle in its dealings with Iran.
Russia is believed to want the Vienna talks to succeed but at the same time has supported Iranian demands for guarantees that the United States would not walk away from a revived deal like it did in 2018.
Against the backdrop of talk about a proposed 20-year cooperation agreement between the two countries, Russia appears to want to negotiate a free trade agreement between Iran and the Eurasian Economic Union that groups Armenia, Belarus, Kazakhstan, and Kyrgyzstan, alongside Russia.
Iran has signed a similar 25-year cooperation agreement with China that largely remains a statement of intent at best rather than an action plan that is being implemented.
Like in the case of China, the draft agreement with Russia appears to have been an Iranian rather than a Russian initiative. It would demonstrate that Iran is less isolated than the United States would like it to be and that the impact of US sanctions can be softened.
"We have a document on bilateral strategic cooperation, which may determine our future relations for the next 20 years. At any rate, it can explain our prospects," Mr. Raisi said as he went into his talks with Mr. Putin.
For now, Mr. Raisi's discussions in Moscow appear to have produced more lofty prospects than concrete deals.
Media speculation that Russia would be willing to sell Iran up to US10 billion in arms, including Su-35 fighter jets and S-400 anti-missile defense systems, appear to have remained just that, speculation. Saudi Arabia and the UAE would view the sale to Iran of such weapons as particularly troublesome.
By the same token, Iranian officials, including Finance Minister Ehsan Khanduzi and Oil Minister Javad Owji, spoke of agreements signed during the Moscow visit that would revive a US$5 billion Russian credit line that has been in the pipeline for years and produce unspecified energy projects.
"It's unclear if these are new projects or ones that have been previously discussed and even agreed to, such as the one Lukoil stopped working on in 2018 after the US pulled out… Lukoil was concerned about being targeted by US sanctions," said international affairs scholar Mark N. Katz.
Theoretically, the dynamics of the Ukraine crisis and the prospects of failed Vienna talks could mean that a long-term Russian Iranian cooperation agreement could get legs quicker than its Chinese Iranian counterpart.
Negotiating with a Russia heavily sanctioned by the United States and Europe in an escalated crisis in Ukraine could level the playing field as both parties, rather than just Iran, would be hampered by Western punitive measures.
Tehran-based Iranian scholar and political analyst Sadegh Zibakalam suggested that it was time for the regime to retire the 43-year-old Iranian revolution's slogan of "neither East nor West." The slogan is commemorated in a plaque at the Foreign Ministry.
Asserting that Iran has long not adhered to the motto, Mr. Zibakalam suggested that the plaque be removed and stored in the basement of a hardline Tehran newspaper. "It has not been used for a long time and should be taken down," he tweeted.
Unified Libya will come only via ballot box, 'not the gun'-UNSC
Libya is at a "delicate and fragile juncture in its path to unity and stability", the UN Political Affairs chief told the Security Council on Monday, urging the international community to remain united in supporting national elections postponed last month.
In welcoming positive developments across three different tracks of intra-Libyan dialogue, Rosemary A. DiCarlo, Under-Secretary-General for Political and Peacebuilding Affairs, also recognized the challenges that must be overcome.
"So many Libyans have told us, the way towards a stable and united Libya is through the ballot box, not the gun", she said. "We must stand with them". 
Postponed elections
Growing polarization among political actors, and disputes over key aspects of the electoral process, led to the postponement of long anticipated elections on 24 December.
The High National Commission for Elections (HNEC) cited shortcomings in the legal framework along with political and security concerns. To address this, the House of Representatives has established a Roadmap Committee to chart a new political path that defines an elections timetable and process.
New Special Adviser
Last month, Stephanie Williams was appointed Special Adviser on Libya, having served as acting Special Representative and head of the UN Support Mission, UNSMIL, last year.
To date, she has undertaken wide-ranging consultations, including with members of the Government of National Unity (GNU), the High National Election Commission, the House of Representatives, and candidates for presidential and parliamentary elections.
Oil-rich Libya has descended into multiple crises since the overthrow of former rule Muammar Gadaffi in 2011, which in recent years saw the country divided between rival administrations – a UN-recognized Government of National Accord (GNA) based in the capital Tripoli, and that of the self-styled Libyan National Army (LNA), led by General Khalifa Haftar.
Ms. Williams has reiterated that the focus of the political process now, should remain on holding "free, fair, inclusive and credible national elections" in the shortest possible timeframe.
"In all her meetings, the Special Adviser highlighted the 2.8 million Libyans who have registered to vote", said Ms. DiCarlo, adding that she also called on everyone to respect the will of the Libyan people and to adhere to the timeline agreed to in the Libyan Political Dialogue Forum (LPDF) roadmap, which was endorsed by the Security Council. 
Welcomed developments
The UN political affairs chief said ongoing dialogue among political, security and economic actors from across the country was key.
"We have seen reports of consultations between the Speaker of the House of Representatives and the President of the High State Council, as well as among presidential candidates from western and eastern Libya", she said.
On the security track, there have been meetings among various armed groups, as well as the Chief of General Staff of the Western Military Forces under the GNU and the acting General Commander of the rival LNA, with the participation of military chiefs and heads of military departments from both sides.
Turning to the economy, further steps have been taken to reunify the Central Bank of Libya.  
Moreover, renewed efforts continue to advance national reconciliation based on the principles of transitional justice.  
Security situation
While the ceasefire has continued to hold, "political uncertainty in the run up to the elections has negatively impacted the overall security situation", the political chief informed the Council, including in Tripoli. 
It has resulted in shifting alliances among armed groups affiliated with certain presidential candidates, she added.
Similarly, unfulfilled demands made to the GNU by the Petroleum Facilities Guards (PFG) in western Libya resulted in the shutdown of oil production, causing the National Oil Corporation to declare in December, force majeure – a clause that removes liability for natural and unavoidable catastrophes.
Following negotiations between the PFG and the GNU, Oil production was restored on 9 January.
To implement the ceasefire agreement, last month military representatives from opposing sides, called the 5+5 Libyan Joint Military Commission (JMC), discussed with Turkish and Russian authorities, an Action Plan to gradually withdrawal mercenaries and foreign fighters from the country.    
At the same time, despite serious logistical and security challenges, the UN Support Mission in Libya (UNSMIL) continued its work to establish a ceasefire monitoring hub in Sirte, pending the GNU's approval on accommodation and office facilities. 
Human rights concerns
"The human rights situation in Libya remains very worrying", said Ms. DiCarlo, noting "documented incidents of elections-related violence and attacks based on political affiliation", which she described as obstacles toward a conducive environment for free, fair, peaceful and credible elections.
"We are particularly concerned that women and men working to protect and promote women's rights continued to be targeted by hate speech, defamation and incitement to violence", she stated. "Some of the disturbing social media posts that posed a threat to the safety and security of these persons were removed after UNSMIL brought them to the attention of social media platforms".  
Meanwhile, arbitrary detention by State and non-State actors continued across the country, with many detainees subjected to serious rights abuses.
Migration management
The situation of migrants and refugees is also highly concerning.
"Large numbers of migrants and refugees attempting to cross the Mediterranean Sea and returned to Libya continue to be detained in inhumane and degrading conditions with restricted humanitarian assistance. Thousands are unaccounted for", the UN official said.  
Ms. DiCarlo pointed out that hundreds of foreign nationals were expelled from Libya's eastern and southern borders without due process, with some "placed in extremely vulnerable situations across remote stretches of the Sahara Desert without sufficient food, water, safety and medical care".
"The United Nations remains ready to work with Libyan authorities on a long-term national response to migration and refugee management in line with international law to include addressing human rights concerns", she assured.
Accountability
To ensure political progress, Elham Saudi, Co-founder and Director of Lawyers for Justice in Libya, said that all who commit abuses must be held accountable, including mercenaries.
She noted that without law, revenge would be the only winner.  
Ms. Saudi also maintained the importance of an enabling environment for all rights advocates, especially women, and expressed hopes for a human-rights based approach in how Libya is governed, going forward.
Embarking on Libya's Noble Foray Into the Future
On Saturday the 22nd of January, activists from across the civil society spectrum in Libya gathered over Zoom with one purpose in mind; publicly declaring their support for the 1951 Libyan Independence Constitution. Despite the political turmoil which has engulfed the country since the Arab Spring began in Tunisia in 2011, a strong civil society movement which supports a return to our historical constitution, has always existed in Libya. These supporters, who represent a significant number of Libyans from across the country, see the restoration of the 1951 constitution as the only way to shape their future.
Libya has been through an immeasurable amount of internationally led initiatives, all aimed at providing Libya with long term "solutions". Only over the course of the past decade, one can count the UN-brokered Skhirat agreement in December of 2015, the 2017 Paris meeting, the 2018 Palermo conference alongside Mohammed bin Zayed's Abu Dhabi gathering in February 2019. Followed by Putin and Erdogan's joint call for a ceasefire in 2020, alongside the first (2020) and second (2021) Berlin conferences alongside UN-sponsored talks in Geneva, each and every one of these efforts amounted to nothing.
The main reason behind these, perhaps well-intentioned but failed attempts, was the simple fact that none of these efforts had any grounding in Libyan history or the support of the Libyan people. Reaching consensus in a society as heavily divided as that of Libya, is a significant challenge. However, placing our faith in our history will undoubtedly provide us with a solution that is closer to the hearts of citizens of our nation and which has the potential to assist in competing factions finally putting their differences aside.
This was the catalyst of Saturday's meeting which sought to once and for all provide an authentically Libyan solution to the issues which have been plaguing the country for over a decade. The first of these is the preservation of our territorial integrity which has for too long been challenged by foreign actors. It is high time that a long term resolution for our country's ills is found that ensures the exclusion of foreign elements from shaping the future of our great land.
The second issue the gathering sought to underscore was the need to build an inclusive future for all members of Libyan society. For far too long, our country has excluded citizens of certain political persuasions, cultural backgrounds or those who hold different opinions. Every Libyan deserves equal opportunities, protection of basic rights alongside access to justice. This has been impossible in a country which for so long has lacked a cohesive national identity.
These two issues are indeed intertwined with the third issue which the conference sought to highlight, namely, our demand to return to constitutional legitimacy under the leadership of our Crown Prince Mohammed El Hasan el Rida el Senussi. As the sole heir to the throne of King Idris, passed down through the late Crown Prince Hassan, Prince Mohammad is the leader our country has yearned for.
With leadership claims grounded in historical fact that cannot be upended by foreign or domestic elements, from an ideological standpoint, Prince Mohammad serves as an anchor, offsetting challenges to stability posed by foreign elements. This is strengthened by his position as the scion of a family which has been in Libya for centuries and founded the Senoussia movement, briniging with it Islam, to the country. Furthermore, historical memories of the reign of King Idris, which saw religious tolerance, gender equality and security for its citizens, reflects the future which Libyan's would like to see for themselves today.
Bringing together journalists, academics, human rights defenders and political activists, Saturday's gathering was indeed revolutionary. It would have been unimaginable that such a gathering would even have taken place a mere decade ago. Representing not only themselves, but a wide range of segments of Libyan society, those attending over Zoom broadcasted a powerful message; a rejection of foreign attempts top shape the future of the country alongside a return to historical, constitutional, legitimacy under the leadership of the only man who can help Libya exit the current quagmire and begin its noble foray into the future.