Vodka or Cognac: Two Tastes of Global Politics
Cognac makes you a rebellious prankster—Somewhat not practical, but very romantic. Prodigiously hacks it away at anchors of everything that is immobile and static. –Joseph Brodsky
The curious human mind has discovered two radically different ways of making hard liquor of high quality: rectification and distillation. Without going into detailed descriptions of the technologies and equipment involved, we shall note that manufacturers pursue different objectives in each case. Rectification is, in essence, fractional distillation meant to produce ethanol of the highest purity possible from raw materials that will more or less do the trick, while removing the original organoleptic properties—such as colour, taste and aroma—as much as possible. Distillation, on the contrary, seeks to both obtain quality ethanol and preserve the original aroma and taste with utmost care.
Vodka can rightfully be called the queen of rectification. Rectification involves producing refined, purified, neutral ethanol. The organoleptic properties of the original raw materials are totally eliminated—ethanol tastes and smells like ethanol and nothing else. Therefore, it does not make much of a difference what you use to produce vodka, be it wheat, rye, potatoes or sugar beets; if high quality equipment is used and strict compliance with rigid technological standards is ensured, nothing of the original raw material remains in the end product.
Naturally, true connoisseurs of vodka claim that the quality of the drink heavily depends on water quality and the professional secrets of purification. When connoisseurs taste a good vodka, they note the highlights of wheat bread, rye crust, forest moss or even cream and dried fruit. Most likely, these gastronomical subtleties are the work of evil, as it were, since products of rectification should have no additional aromas and flavours. It is only at the later stages of manufacturing that desired organoleptic properties can be artificially added to the diluted ethanol by using various flavourings, which produces a wide range of bitter and sweet infused vodkas, ethanol-based balsams and other derivatives of the classical vodka. Rectification is also used to manufacture absinthe and gin, as well as most liqueurs.
As for distillation, cognac is the rightful claimant for kingship. A true French person, though, would rather like to see Armagnac crowned. A tad cruder than cognac—one distillation instead of two—Armagnac has a richer flavour, reflecting the unique taste properties of the original grapes in a truly comprehensive fashion. Today, distillation is used to manufacture most hard liquors of quality—Scotch whisky, American bourbon, Italian grappa, French calvados, Mexican tequila and Jamaican rum are among the best. Manufacturers preserve the flavour and taste of barley malt, corn, grapes, apples or pears, blue agave and sugar cane, respectively.
Compared to high-quality rectifications, high-quality distillations set higher requirements for the shape and size of the glassware. Vodka can be drunk from a liquor glass, a shot glass, a table glass, and even an aluminium mug. Cognac, however, must only be consumed from tulip-shaped snifters, aptly dubbed "big tulip" and "small tulip" in Russia. Cognac connoisseurs are meticulous when separately evaluating the drink's aroma, taste and aftertaste, discerning the diverse highlights of milk and bitter chocolate, vanilla, walnuts and hazelnuts (their shells and partitions even!), various fruits and berries (including most exotic ones), field and garden flowers, various types of wood, tobacco leaves, leather—and many, many other things…
Today's mainstream approaches to matters of global politics may well be likened to the two traditions of alcohol manufacturing. The so-called "realist" approach fits with the vodka tradition of rectification. Realists construct their foreign policy vision by rectifying individual components of the original society. While so engaged, they are not particularly concerned about their material and its features, such as the history of a particular region, its culture, religion and traditions as well as the unique features of its political system. Democracies of the West and autocracies of the East, capitalist and communist regimes, patriarchal monarchies and theocratic republics—all this global hotch-potch is fed into the fractionating column producing <>the power of nations, highly purified from all kinds of admixtures. States are accounted for solely on the basis of power they generate, mostly in military terms. Foreign policy objectives of states seek to maximize power and change the regional or global balance of power to bolster their own security at the expense of others.
The liberal approach, on the contrary, follows in the footsteps of the cognac tradition of distillation. Close attention is paid to the factors that account for the unique features of individual states. From the liberal point of view, these are largely determined by the domestic facet as liberals treat foreign policies of states as a vast assemblage of flavours, highlights and shades of aftertaste processed through the copper alembic of the liberal paradigm rather than pure ethanol as it is. Liberals hold on to the premise that states are well short of being stand-alone actors in international relations, as they are—to different extents—represented by various group interests being in complex interaction with each other. In approaching some foreign policy, liberals will tend to taste the flavours of culture, the highlights of national history, the shades of domestic conflicts and social dynamics, the aromas of regional specifics, and the aftertaste of national biases and stereotypes.
For the last few decades, there have been repeated attempts to combine these two approaches into one comprehensive theory. Such attempts, as one can guess, have not proved particularly successful. Perhaps, a cocktail of vodka and cognac has the right to exist, though Benedict Erofeev, an unquestionable authority on the subject, cites no successful recipe for such a drink. Voracious consumers are unanimous in their opinion that vodka and cognac are even more incompatible than, for instance, vodka and port.
What do rectification and distillation tell us to help us understand the laws of the international system? The realistic picture of the world looks more structured and logically complete. You might remember the adage of the Russian singer Andrey Makarevich who said, "Vodka is a drink as honest as you ever find, never pretending to be something it is not." Realists produce as simplified and rationalized a picture of global politics as possible, reducing it to a few independent variables which are, in essence, rather comprehensible and non-contradictory.
The liberal approach invites a large number of nuances and shadings, tinges of individual tastes and subjective perceptions into the analysis of world politics. To agree on which vodka is better is not that difficult—after all, any chemical analysis for the presence of fusel oils and other residual admixtures puts everything in its place. To achieve consensus on the best cognac, though, is impossible as a matter of principle. Tastes differ, as they say.
At the same time, liberal approaches to global politics are—far and by—more democratic than these of realists. By resolving a state's foreign policy into a spectrum of multidirectional group interests, liberals "deconstruct" great powers, thus giving small and middle nations a chance to play a proactive role in global politics. It is not that liberals generally deny the presence of any hierarchy in the international system, but they categorically refuse to accept the rigid hierarchical constructs that offer no alternatives. Realists do not give small and medium-sized states that chance—in their cold and rational world, only a handful of great powers can be proactive, while other nations are a crowd of extras. The only debate allowed within the realist paradigm revolves around the idea who qualifies to be a great power and who fails.
Continuing our hard-liquor analogies, we shall note that the world of realists is unquestionably dominated by the leading global brands, such as Smirnoff, Absolut, Finlandia, Stolichnaya, Russian Standard and others. A small provincial vodka manufacturer cannot break into the major league. Cognacs have a major league of their own, the so-called "big four", that includes Hennessy, Rémy Martin, Martell and Courvoisier. But even the smallest manufacturer in the most remote village somewhere in the department of Charente is capable of challenging the cognac's major leaguers, which is the case for many a second-tier brand, whether Hardy, Edgard Leyrat, Denis Charpentier, Frapin, Godet Freres, A.E.Dor, Chabasse, Delamain, Bisquit, Renault, Meukow, Delon, Hine, Louis Royer, Marnier or Ragnaud-Sabourin. Even in the historical homeland of cognac, the richness of the cognac world is not limited to the brands listed, let alone the endless and wonderful "limited edition" brandies on the vast space from Spain and Portugal to Moldova and Armenia!
Realists tend to be pessimistic as they proceed from the premise of persistent nationalism and unfaltering state egotism. Hence, the logical uselessness of any attempts to significantly increase governability of the international system. There can be no cordial trust between states as a matter of principle, and talk about global public goods brings an ironic smile to the faces of realists. They view the norms of international law, activities of international organizations and other attributes of global governance with the same irony.
Rather, liberals are optimists as they believe in progress, moral foundations of humanity, international law and international organizations. Multilateralism is more important for liberals than multipolarity, and global public goods carry greater weight than the global balance of power. Liberals produce a constant stream of ideas about the new world order that would be based on harmonizing the interests of all the participants of the international system instead of the eternal confrontation between great powers.
It would be wrong to claim that all vodka drinkers are grim, unfriendly, introverted people, while cognac drinkers are merry, outgoing and charming bon vivants. But the fact remains: people drink vodka solely to bring themselves into a certain state, with all the idle talk of "tasty vodka" devoid of any empirical foundations. At most, we can talk about "soft" or "harsh" vodka, the latter essentially being an insufficiently rectified product. Conversely, people drink cognac to enjoy the process of its consumption since the drink has a virtually unlimited range of shades of aromas, flavours and aftertastes. The aesthetics of liberals is as superior to the aesthetics of realists as the aesthetics of communicating with cognac is superior to the aesthetics of a dialogue with vodka.
We shall take the liberty of assuming that it is precisely due to its logical integrity that the realist approach has fewer obvious prospects of further development than the liberal approach as it remains more of an outline for a new theory than a theory as such. In general, liberalism is more sensitive to changes in the international environment and to the fluctuations in the "currency basket" of global influence. This is precisely why it is so hard for liberalism to shape into a full-fledged theory.
The structural liberalism of today differs far more from the idealism of Woodrow Wilson than today's neorealism does from the classical realism professed by Edward Carr, Hans Morgenthau and George Kennan. If the technology of vodka manufacturing has not changed greatly, then a 50-year-old vodka would be no different from a freshly bottled one. Fifty-year-old cognac, however, has very little in common with its young relative of two or three years. The unique organoleptic properties of a young and a mature cognac are virtually impossible to confuse.
Today's textbooks, university lectures and academic journals on international relations treat political realism in greater detail and more extensively than liberalism. This is understandable. Neophytes explore its tenets easily and naturally, while liberalism requires a somewhat greater intellectual and emotional effort. Vodka is downed in a single gulp while holding one's breath. Cognac is savoured, drunk in tiny sips so that it can fully reveal its bouquet.
Historically, many leading IR experts of the realist school attempted to supplement their concepts with some elements of liberal (neoliberal) approaches in the course of time. However, very few liberals have defected to the realist camp. As a lover of vodka accumulates life experiences, they sometimes switch to cognac, while a lover of cognac is hardly likely to switch to vodka, at least willingly.
Naturally, the international situation ultimately determines the current balance between the realist and liberal approaches. History shows us that political realism works particularly well in an international system where states do most of communication.
The higher international tensions run, the more Westphalian elements are present in global politics and the louder and more confident the voices of realists can be heard.
When times of international tensions are left behind, when matters of survival and security recede into the background, giving way to issues of development and prosperity, when not only states but societies, too, engage in active communication, the nearly withered liberal paradigm then sprouts leaves and flowers yet again.
You will be hard-pushed to find a confirmed lover of cognac who would refuse a warming shot of vodka upon coming back to their unheated house following a long trek through the cold winter forest. And why indeed would they? At the same time, it would be very odd and plain silly to sit in front of a fireplace, endlessly looking at its dying embers and nursing an unfinished shot of vodka while enjoying the magic sounds of Mozart's Symphony No. 40.
As the attentive reader must already have guessed, the author of these highly subjective and somewhat rambling notes that stake no claim to gravity is rather a lover of cognac than a vodka enthusiast. Yet, he has to acknowledge the obvious. Recent years have ushered in a historically protracted process of rectification, vodka and political realism in global politics. Under the battering winds of de-globalization, amid the uninviting situation of many regional conflicts and down the heavy thunderclouds of global problems gathering on the horizon, the hand is instinctively reaching for a shot of vodka rather than a snifter of cognac. As was repeatedly the case in the past, survival and security overshadow development and prosperity on the global agenda. For most international actors, the current objective is to warm up a little and restore vitality—not to enjoy a sophisticated drink. Political realism is a convenient and, in a way, adequate reflection of the existing realities.
The time of distillation, cognac and liberalism will come, though. The hot sun of globalization will peek through the clouds of crises as the current conflicts will recede into the past. Non-state actors, as well as small and middle nations, will again play a greater role in international relations. Without clearing the familiar shot glasses from the table, we should try to keep decadent cognac snifters somewhere in the back of our kitchen cabinets. It is only a matter of time before "big tulips" and "small tulips" come in handy.
From our partner RIAC
Netflix biodrama draws attention to real-life refugee-turned-Olympian
When the UN refugee agency, UNHCR, screened a film about the inspiring true story of two sisters who swam for their lives to escape war-torn Syria, one UN official hailed it as "a testament to the strength, courage, and perseverance" of the more than one hundred million people forcibly displaced s around the world. Communications chief Melissa Fleming also called the Netflix film The Swimmers, "a wakeup call" and a "hugely welcome step" for everyone to stand in solidarity with refugees.
Although Yusra and Sara Mardini were forced to flee Syria's civil war in 2015, the biographical drama, which Netflix dropped on Wednesday, makes clear that they took their bravery and humanitarian spirit with them as Yusra went on to compete in two Olympic games.
"At a very young age, they become heroes for millions, saving people who were in peril at sea," explained Ms. Fleming at the screening, held at UN Headquarters in New York. "And while they had to re-start from scratch, they managed to achieve their dreams through persistence and hard work".
Shared humanity
In illustrating the dignity, resilience, and enormous potential of these two young women, The Swimmers gives voice to all refugees.
"It allows the audience not only to feel compassion for those forcibly displaced but identify with them – imagine they're in their shoes," the UN official said at a preview screening earlier this month.
While the UN refugee agency, UNHCR, and other parts of the Organization have for worked for decades to protect the lives and livelihoods of those forced to flee war, violence and persecution, Ms. Fleming acknowledged that the task is becoming "increasingly challenging as displacement is getting more and more complex".
A human lens
The true story begins with the teenage sisters, who were competitive swimmers, escaping the Syrian conflict.
It shows their treacherous sea journey to Europe, when the engine on their boat cuts out mid-crossing and the sisters jumped into the water with two others and, swimming for several hours, guided the sinking dingy to safety, saving the lives of some 18 people onboard.
It continues to follow Yusra as she competes in  the Rio 2016 Olympics. She would go on to compete in the Tokyo 2020 Olympics, and in 2017, at age 19, became the youngest ever UNHCR Goodwill Ambassador.
Who is a refugee
Like many around the world, the word 'refugee' meant little to Yusra – until she was forced to flee her home.
"When I was living in Syria…no one educated me about it," she said
"This movie is going to put the conversation on the table of what a refugee is, of what we want to change".
UNHCR NY Director Ruven Menikdiwela said, the film stands as "a powerful reminder that while refugees are individuals who have fled from conflict, war or persecution and need support, they also bring with them their incredible talents and diverse skills to the communities that welcome them".
Shifting perceptions
Before altering the way people view refugees, she emphasized that they must first understand them.
"Education systems have to change…be more open, they have to teach the stories of migrants and refugees," the UNHCR Goodwill Ambassador explained.
Yusra was confident that The Swimmers would help educate people on the potential and value of all refugees, reminding that "we have to treat everyone the same".
Meanwhile, acclaimed Egyptian-Welsh director Sally El Hosaini hoped that the film alters "tired stereotypes of both refugees and young Arab women," asserting that they are just regular people "who've had to make unimaginable choices…in search of a safer, better life".
Advocating for refugees
Yusra's astonishing story is not just one in a million, but one in 103 million – the current number of forcibly displaced people globally.
While not everyone can swim the 100-metre butterfly at the Olympics, Yusra continues to use her talent and success in speaking for refugees and influencing attitudes.
"The Olympic Games changed the way I think about being a refugee," she said.
"I walked into the stadium in Rio, and I realized that I can inspire so many people. I realized that 'refugee' is just a word, and what you do with it is the most important thing."
'This is only the beginning'
Beyond swimming, Yusra's plans to continue as a UNHCR Goodwill Ambassador; establish a charitable foundation on sports and education; further her studies; and perhaps, take up acting.
Despite being in the Hollywood spotlight, the young advocate has not lost sight of her calling.
"A lot still has to change for refugees," she says. "This is not the end. This is just the beginning."
The Art of Military Leadership: Growing from a student to a leader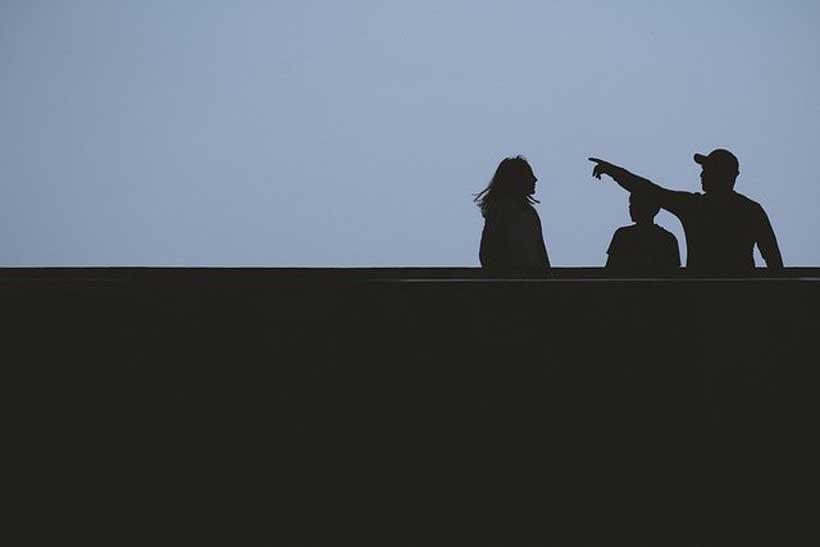 How does military leadership differ between students and leaders? What are some common traits found in successful officers?
Leadership has become essential in today's workforce. Everyone needs someone who knows how to motivate and direct teams, from sales managers to executives. How those at the top of organizations lead their subordinates also affects morale levels within the company.
Leadership is defined as the ability to influence or direct the actions of another person or group. This definition encompasses all areas of life and is essential to succeed at anything in life. Good leaders can motivate followers, inspire them, and guide them toward success.
They can build strong teams and develop relationships with diverse groups of people. Influential leaders can identify problems and opportunities. They can anticipate future events, and make sound decisions. Here is how military leadership can help students grow.
Leadership Development
Military education places a premium on nurturing future leaders. With military education for college students, they can better learn the proven path to becoming strong leaders. Military education courses aim to foster this quality by strengthening participants' leadership abilities in decisiveness, communication, and resilience. Many high schools and colleges offer JROTC programs that offer military education.
The Junior Reserve Officers' Training is a great opportunity for future leaders to grow and develop skills that they can use in any career or job. This program prepares students for lifelong success by teaching them military history, protocol, and leadership skills. Students have the opportunity to explain their interest in military education when writing the JROTC essay, in addition to describing how their background has prepared them for this course of study. Regardless of students' plans for the future, military education courses provide valuable training that will help them become better leaders in all aspects of life.
Teamwork & Collaboration
Military education encourages people to work together. Teamwork and the ability to collaborate on tasks benefit from exposure to a wide range of people. These courses teach students and military officers from all branches how to work together to solve issues. Whether they hail from the Army, the Navy, the Air Force, or the Marines.
This allows leaders from diverse branches of the military to learn from one another. This is done by complementing their unique skills and experiences. The military's top brass can learn valuable techniques for fostering cohesion.
Expanding Views
Working and studying with a wide range of people and various teachers also helps broaden one's view. Students benefit from military education programs because they can learn from their colleagues' experiences and perspectives.
Officers' adaptability to different situations and their ability to forecast their own strategies' outcomes are bolstered by this. Military education students benefit from working with military commanders from other branches. This is because they are exposed to new perspectives and problem-solving methods.
Analytical Reasoning
Military education provides military leaders with supplementary critical thinking training and writing skills. This is done through its emphasis on situational analysis and problem resolution. Due to the importance of this skill in the Department of Defense and the armed forces (Army, Navy, Air Force, Marines). It must be practiced frequently to maintain mental acuity and readiness.
Leaders in the armed forces can benefit from military education. This is because it instructs them in the methods of strategic thinking that will help them solve the complex problems they face and make sound decisions. Many facets of their critical thinking will benefit from this.
How To Become A Better Military Leader
Put Your Followers First
Demonstrate leadership by serving those under you. Respect your devotees and look out for them. Keep them safe. Your wants will be considered secondary. Of course, you should prioritize your safety and well-being alongside that of your unit, its objective, and its followers.
Appreciate and Reward Your Team
One of the most fundamental human wants is the yearning to be recognized.
Neither at work nor home do most people feel they are valued, acknowledged, or recognized. The silent misery of their existence is palpable.
Recognizing and rewarding your team is a great way to boost morale and motivation.
Share Your Vision
If you want to be a good leader, whether, in charge of a small group or an entire army, you need a plan.
You don't have to be an Apple-level visionary to have some plan for your team or division. Have a mental picture of how you'd like your unit or subsection to develop over the next few years.
It would help if you communicated that goal to your followers and, more crucially, demonstrated how they contribute to that vision. Demonstrate the impact that their work and contributions are having on your goals.
Conclusion
The art of military leadership has been practiced since ancient times. While some aspects of military leadership have remained unchanged. Other leadership attributes have changed significantly throughout history. As societies have evolved, so too have the expectations placed upon their leaders. Consequently, the role of military leaders has expanded beyond its original purpose. It now includes political, economic, diplomatic, technological, social, cultural, and psychological domains.
International Relations Degree: Jobs You Can Pursue with It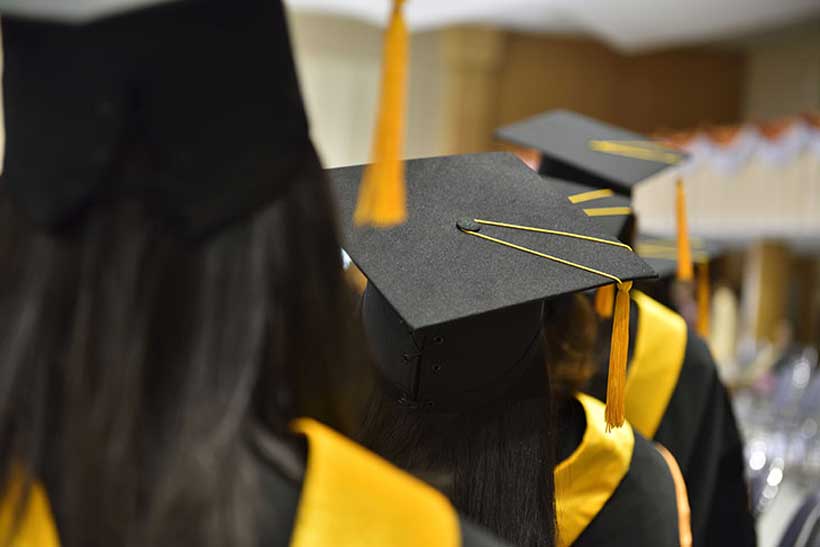 If you are interested in working in an international environment or company, you have probably thought about pursuing an international relations degree. Doing this opens many career doors, not only in world affairs or government. There are many rewarding careers you can pursue with an international relations degree, as you study a lot of distinct fields.
As a student, you are probably already looking for career opportunities, as you want to know what jobs you can apply to with this degree. Well, you should know that there are many and you have plenty of opportunities to choose from, depending on your goals, values, and what you like. So, what are the jobs you can pursue with an international relations degree? Find out below.
Political Consultant
If you love politics and want to be active in this field, then maybe you could consider a job as a political consultant. What would be your responsibilities and tasks? Well, you are responsible for the image of a politician. This means you run campaigns to promote them and do press releases that endorse the image of the candidate. You have a lot of work, especially during campaign time that precedes the voting. You are kind of a PR, but for a politician. And this means you will interact with a lot of people and organizations, but companies too that can support your campaign and legislative changes.
If you decide to get an international relations degree, you will get the education you need to be an excellent political consultant. You will be introduced to a wide diversity of fields that prepare you for this, such as business, sales, public relations, and of course, politics. As a college student, you will learn about foreign policy, human rights, international finance, global democratization, and many more. And, of course, you will have to complete many assignments and write essays on these topics too. Studying international relations might feel challenging at times so you can use an essay maker to polish your writing skills and expand your knowledge. Writing skills are crucial, no matter the job you choose to pursue with your international relations degree.
Intelligence Specialist
With an international relations degree, you can get a job in the federal government as an intelligence specialist. This is a great opportunity to work for a state security agency, especially if you have always dreamed of doing this. National security is crucial for every country and these agencies, whether they are federal or military, are always searching for the best professionals to take this job. Your main duties would be collecting and analyzing information that is crucial for national security.
This means that you will work and take care of highly classified documents and files. But you also need to keep an eye on everything, as identifying the threats to national security is the main job. Getting an education and earning your international relations degree is not enough for being an intelligence specialist. You will need to undergo highly specialized training that will prepare you for handling sensitive documents and situations.
International Marketing Specialist
The world is changing at a fast pace and we need to adapt to it. Companies and businesses around the world are looking to increase their revenue and profits and many of them extend to other countries too. International organizations should always adapt to the culture of every country they are present in but promote a unified business model and view across the whole organization too. So, with an international relations degree, you can take a job as an international marketing specialist. Your responsibilities would be to take care of the marketing strategy, but also identify the main points and tactics you can use in every country.
You might focus on a specific country, but your main duty would be to find effective ways to increase the brand awareness of the company you work for. You will need to predict changes in marketing trends, identify risks, and, of course, find innovative and creative ways to promote the organization's products and services among its target audience.
Final Thoughts
An international relations degree opens a lot of career doors and it comes with so many opportunities of working in the government or international environment. Depending on what you like doing and what your career goals are, you can work for a federal institution, international company or organization, or politician, but also in the economics and law domain. Keep an open mind for the opportunities that lie ahead.