Sputnik V in the International Arena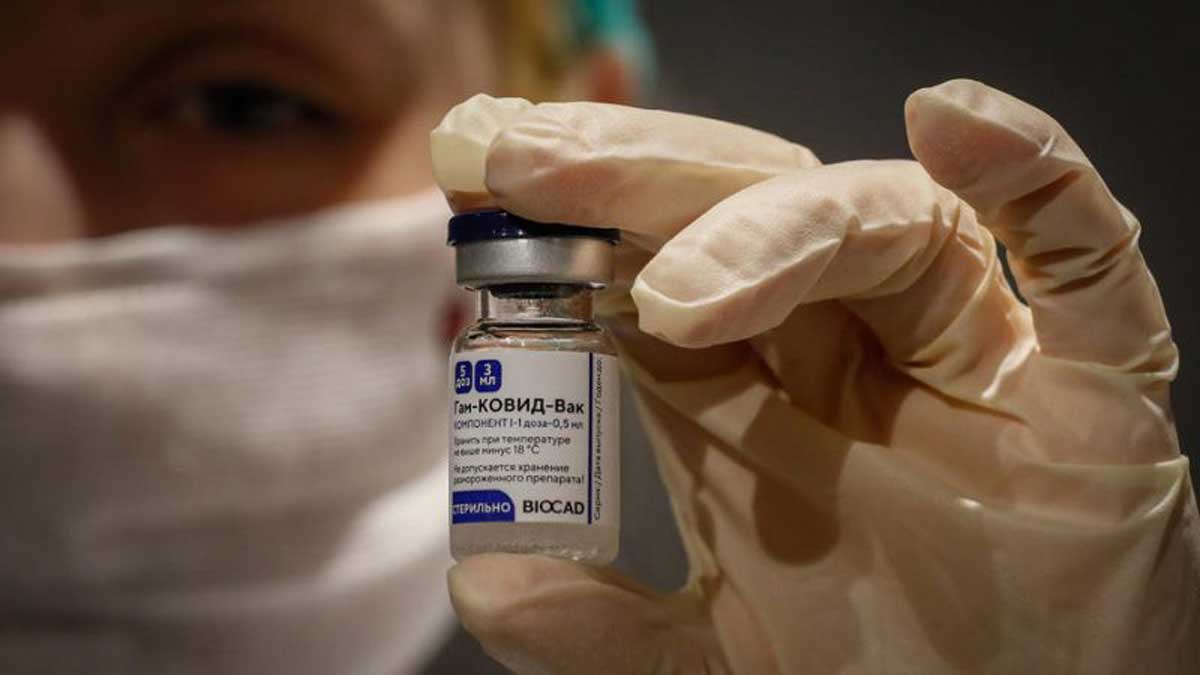 Over a year since the World Health Organization (WHO) declared the COVID-19 outbreak a pandemic in March 2020, the disease is far from under control. Although global case rates on the whole have declined, 15 countries remain near or at the peak of their infection curve. Even countries well below their peak daily infection rates – such as the United Kingdom and Morocco – recently have witnessed an uptick in cases. Just this summer, the virus' global death toll surpassed 4 million. Fortunately, scientists' efforts to develop vaccines against COVID-19 have been fruitful: 16 vaccines have been either authorized for emergency use or fully approved. Russia's Sputnik V is one of the most effective of them, yet one of the most controversial as well.
An important tool in humankind's fight against the pandemic, Sputnik V is being overlooked by western powers on political grounds.
Sputnik V: controversy and advantages
Much of the controversy surrounding the Gamaleya Institute's vaccine in western media and political discourse stems from the details surrounding Sputnik V's approval. Russia's Ministry of Health issued a registration certificate for the vaccine on August 11, 2020, thus making Sputnik V the world's first vaccine to be granted regulatory approval for use against COVID-19. Instead of igniting international celebration, this development was met largely with skepticism as many considered the move premature. Typically, vaccines undergo extensive Phase 3 trials before government authorization for use. Sputnik V's Phase 3 trials, however, did not begin until September 2020, after the vaccine had been registered. Since then, the Russian Ministry of Health's unorthodox approach to approving the vaccine has been weaponized against Sputnik V.
Western media has also repeatedly called into question Sputnik V's efficacy and safety. A study in the respected, peer-reviewed medical journal the Lancet, however, found that Sputnik V has an efficacy rate of 91.6% and is low-risk. Although a group of scientists raised concerns about the study's integrity citing lack of transparency, no major scientific studies demonstrating that Sputnik V's efficacy is significantly lower than reported have been published to date. Respected western media sources, such as the New York Times and the BBC, cite the Lancet's figure when reporting on Sputnik V's efficacy. Meanwhile, a report by the Argentinian Ministry of Health found that Sputnik V is one of the safest vaccines widely used in Argentina. As summarized in the Lancet: "the development of the Sputnik V vaccine has been criticised for unseemly haste, corner cutting, and an absence of transparency. But the outcome reported here is clear and the scientific principle of vaccination is demonstrated, which means another vaccine can now join the fight to reduce the incidence of COVID-19."
Regardless of such controversy, the vaccine has several key advantages – namely its efficacy, affordability, and transportability. Sputnik V is one of only three vaccines globally with an efficacy of over 90% – the other two being Pfizer-BioNTech and Moderna. Running at less than $10 per dose on international markets, Sputnik V is the cheapest vaccine in this efficacy range. For comparison, the Pfizer-BioNTech vaccine runs between $14.50 and $20.00 on international markets, while Moderna's vaccine sells for between $18.00 and $33.00 a dose. Sputnik V is also much easier to transport than its U.S./German counterparts. The Pfizer-BioNTech and Moderna vaccines must be stored at -70.0°C and -20.0°C respectively, whereas Sputnik V must be kept at a temperature range from 2 to 8°C, meaning that it can be stored in conventional refrigerators. This makes delivering the vaccine notably easier, especially to remote areas. Thus, Sputnik V is poised to make an important contribution to the global inoculation campaign.
Hurdles and victories in the international arena
Russia's frontrunner vaccine has experienced a mix of hurdles and victories in the international arena. The biggest hurdles are regulatory in nature. For example, one major obstacle preventing the vaccine's distribution is that the European Medicines Agency (EMA) – the EU agency responsible for authorizing and evaluating medicines – has not yet approved Sputnik V. The EMA is still undergoing its rolling revue of the vaccine, and it appears that approval is unlikely to be granted until September at the earliest. Italian Prime Minister Mario Draghi recently raised the possibility that Sputnik may never get the EMA's approval, casting further doubt on the vaccine's future in Europe. The EMA's regulatory hesitancy towards Sputnik V has prevented major EU players, such as Germany and France, from buying millions of doses of the vaccine.
Sputnik V similarly has not yet been cleared for Emergency Use Listing by the WHO. The UN agency found production violations at the Sputnik V manufacturing site in Ufa during a June examination. Although the WHO's concerns have since been addressed according to Russian Press Secretary Dmitry Peskov, the incident has further put on hold the Russian Direct Investment Fund's (RDIF) commitment to supply the United Nations International Children's Emergency Fund with 220 million doses of Sputnik V. In a similar vein, the RDIF applied for Sputnik V to participate in COVID-19 vaccine access program COVAX earlier this year. Discussions with the Vaccine Alliance Gavi regarding Sputnik V's inclusion in the COVAX Facility's Portfolio of COVID-19 vaccines, however, are still ongoing.
Although Sputnik V's lack of EMA and WHO approval has hampered its international rollout, the ongoing authorization process has not eliminated the vaccine's global relevance. In fact, the Russian vaccine is currently authorized for emergency use in nearly 70 countries and being used in 45. Two EU member states, Hungary and Slovakia, even have begun inoculating their citizens with Sputnik V without a greenlight from the EMA. Meanwhile, India and Turkey have ordered 250 million and 50 million doses of the vaccine, respectively. One thing is clear: Sputnik V is in high demand internationally despite the regulatory hurdles and controversies it faces. Trust in the Russian vaccine also remains markedly high notwithstanding these challenges. A poll conducted by British market research firm YouGov during February and March of this year found that, of participants who had a preference, 54.0% trusted Russia to produce a vaccine and 33.2% preferred to be vaccinated with Sputnik V. According to the survey, Russia and the United States are tied for the most trusted vaccine producing country, and Sputnik V is the second most preferred vaccine after Pfizer-BioNTech, which 36.6% of respondents favored. The survey featured respondents from the following 9 countries, collectively accounting for 25% of the global population: India; Brazil; Mexico; the Philippines; Vietnam; Argentina; Algeria; the UAE; and Serbia.
Sputnik V has been particularly successful in Latin America, a core region of the United States' sphere of influence. Repeated polling has shown that Sputnik V enjoys high levels of confidence in Latin American countries, especially Argentina and Peru. The Russian vaccine got an early start in the region when on December 29, 2020, Argentina became the first Latin American country to administer the Sputnik V vaccine to its citizens. Mexico followed suit on February 24 and Nicaragua on March 2, 2021. To the surprise of many observers, on June 4 Brazil joined the list of countries that have approved Sputnik V.
Unfortunately, alongside the success Sputnik V has experienced in Latin America, the vaccine has also encountered a substantial challenge: supply shortages. Both Mexico and Argentina are currently facing shortages of Sputnik V's second dose – and the problem is not confined to the region. Luckily, Russia's strategy for eliminating supply shortages not only promises to see more people vaccinated, but also provides an opportunity for Russia to collaborate with its international partners: the country will manufacture vaccines abroad. Starting in July, 5 to 6 million doses of Sputnik V are set to be produced outside of Russia per month. Manufacturing countries include India, South Korea, and Brazil. The Argentine laboratory Richmond produced its first half million doses on June 18. The data sharing and collaboration necessary to manufacture Sputnik V abroad have the potential to increase Russia's soft power in partner countries.
The other major players
It is crucial to note that Russia's Sputnik V is only one piece in the puzzle of fighting COVID-19. Although an in-depth review of every country's current approach to vaccine policy is beyond the scope of this article, a brief overview of the major vaccine providers' – the United States, the United Kingdom, and China – global vaccine distribution is in store.
Unlike Russia, whose approach to vaccine distribution has been global facing since Sputnik V's development, the United States initially favored domestic distribution and stockpiling of American vaccines. The Biden Administration has since turned course. The U.S. recently pledged to share 80 million U.S. vaccine doses by the end of June and to purchase 500 million additional doses of the Pfizer-BioNTech vaccine for lower-income countries over the next year. Pfizer-BioNTech is currently being distributed in 105 countries, Moderna in 55, and Johnson&Johnson in 27.
The United Kingdom's Oxford-AstraZeneca vaccine is currently being used in 178 countries, making it the most widely-used COVID-19 vaccine to date. Although evidence that the vaccine is linked to blood clots put a rut in its distribution, the vaccine is performing well internationally. Meanwhile, China's Sinopharm-Beijing and Sinovac vaccines are being used in 40 and 32 countries, respectively. China has favored international distribution of its vaccines since the beginning of the pandemic and has shipped more vaccines abroad than any other country. The vaccines referenced in this article – among others – have collectively led to 22.2% of the world's population having received at least one dose of a COVID-19 vaccine.
Conclusion
Western, especially American, media has portrayed Sputnik V in an overwhelmingly negative light. The Russian vaccine is represented more as a political tool than a health solution. Hiccups in the road to Sputnik V distribution are cited as evidence that the vaccine is not to be trusted. This approach to Sputnik V is fundamentally flawed. Regulation and safety inspections are crucial to safe vaccination efforts; finger-pointing and name-calling are not. Ultimately, vaccination should take precedence over politics. Alongside other vaccines, Sputnik V will propel us into a post-pandemic world.
Above all else, Sputnik V is a highly efficacious vaccine against COVID-19. When Sputnik V successfully performs its function – safely preventing vaccinated people from contracting and dying from the virus – a growth in vaccinated individuals' trust of Russia will organically follow. This happy side effect undoubtedly has the potential to promote Russia's image abroad and increase the country's soft power. But even if Russia's political gains from Sputnik V turn out to be small, humankind's gains in lives saved will be immeasurable.
From our partner RIAC
From nanotechnology to solar power: Solutions to drought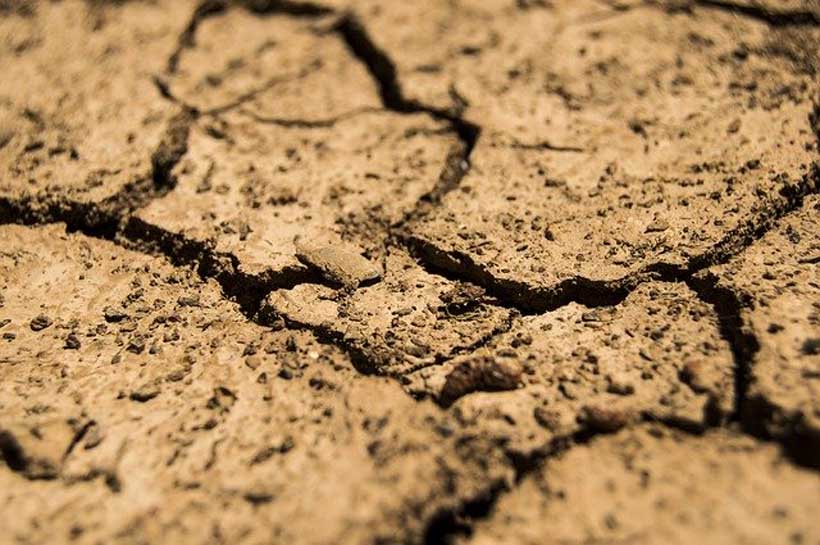 While the drought has intensified in Iran and the country is facing water stress, various solutions from the use of solar power plants to the expansion of watershed management and nanotechnology are offered by experts and officials.
Iran is located in an arid and semi-arid region, and Iranians have long sought to make the most of water.
In recent years, the drought has intensified making water resources fragile and it can be said that we have reached water bankruptcy in Iran.
However, water stress will continue this fall (September 23-December 21), and the season is expected to be relatively hot and short of rain, according to Ahad Vazifeh, head of the national center for drought and crisis management.
In such a situation, officials and experts propose various solutions for optimal water management.
Alireza Qazizadeh, a water and environment expert, referring to 80 percent of the arid regions in the country, said that "Iran has one percent of the earth's area and receives only 36 percent of renewable resources.
The country receives 250 mm of rainfall annually, which is about 400 billion cubic meters, considering 70 percent evaporation, there is only 130 billion cubic meters of renewable water and 13 billion cubic meters of input from border waters."
Referring to 800 ml of average rainfall and 700 mm of global evaporation, he noted that 70 percent of rainfall in Iran occurs in only 25 percent of the country and only 25 percent rains in irrigation seasons.
Pointing to the need for 113 billion cubic meters of water in the current year (began on March 21), he stated that "of this amount, 102 billion is projected for agricultural use, 7 percent for drinking and 2 percent for industry, and at this point water stress occurs.
In 2001, 5.5 billion cubic meters of underground resources were withdrawn annually, and if we consider this amount as 20 years from that year until now, it means that we have withdrawn an equivalent of one year of water consumption from non-renewable resources, which is alarming."
The use of unconventional water sources can be effective in controlling drought, such as rainwater or river runoff, desalinated water, municipal wastewater that can be reused by treatment, he concluded.
Rasoul Sarraf, the Faculty of Materials at Shahid Modarres University, suggests a different solution and states that "To solve ease water stress, we have no choice but to use nanotechnology and solar power plants.
Pointing to the sun as the main condition for solar power plant, and while pointing to 300 sunny days in the country, he said that at the Paris Convention, Iran was required to reduce emissions by 4 percent definitively and 8 percent conditionally, which will only be achieved by using solar power plants.
Hamidreza Zakizadeh, deputy director of watershed management at Tehran's Department of Natural Resources and Watershed Management, believes that watershed management can at least reduce the effects of drought by managing floods and extracting water for farmers.
Amir Abbas Ahmadi, head of habitats and regional affairs of Tehran Department of Environment, also referring to the severe drought in Tehran, pointed to the need to develop a comprehensive plan for water management and said that it is necessary to cooperate with several responsible bodies and develop a comprehensive plan to control the situation.
He also emphasizes the need to control migration to the capital, construction, and the implementation of the Comprehensive Plan of Tehran city.
While various solutions are proposed by officials and experts to manage water and deal with drought, it is necessary for the related organizations to work together to manage the current situation.
Mohammad Reza Espahbod, an expert in groundwater resources, also suggested that while the country is dealing with severe drought due to improper withdrawal of groundwater and low rainfall, karst water resources can supply the whole water needed by the country, only if managed.
Iran is the fifth country in the world in terms of karst water resources, he stated.
Qanats can also come efficient to contain water scarcity due to relatively low cost, low evaporation rates, and not requiring technical knowledge, moreover, they proved sustainable being used in perpetuity without posing any damages to the environment.
According to the Ministry of Energy, about 36,300 qanats have been identified in Iran, which has been saturated with water for over 2,000 years.
In recent years, 3,800 qanats have been rehabilitated through watershed and aquifer management, and people who had migrated due to water scarcity have returned to their homes.
Water resources shrinking
Renewable water resources have decreased by 30 percent over the last four decades, while Iran's population has increased by about 2.5 times, Qasem Taqizadeh, deputy minister of energy, said in June.
The current water year (started on September 23, 2020) has received the lowest rain in the past 52 years, so climate change and Iran's arid region should become a common belief at all levels, he lamented.
A recent report by Nature Scientific Journal on Iran's water crisis indicates that from 2002 to 2015, over 74 billion cubic meters have been extracted from aquifers, which is unprecedented and its revival takes thousands of years along with urgent action.
Three Iranian scientists studied 30 basins in the country and realized that the rate of aquifer depletion over a 14-year period has been about 74 billion cubic meters, which is recently published in Nature Scientific Journal.
Also, over-harvesting in 77 percent of Iran has led to more land subsidence and soil salinity. Research and statistics show that the average overdraft from the country's aquifers was about 5.2 billion cubic meters per year.
Mohammad Darvish, head of the environment group in the UNESCO Chair on Social Health, has said that the situation of groundwater resources is worrisome.
From our partner Tehran Times
Technology and crime: A never-ending cat-and-mouse game
Is technology a good or bad thing? It depends on who you ask, as it is more about the way technology is used. Afterall, technology can be used by criminals but can also be used to catch criminals, creating a fascinating cat-and-mouse game.
Countless ways technology can be used for evil
The first spear was used to improve hunting and to defend from attacking beasts. However, it was also soon used against other humans; nuclear power is used to produce energy, but it was also used to annihilate whole cities. Looking at today's news, we've learned that cryptocurrencies could be (and are) used as the preferred form of payments of ransomware since they provide an anonymous, reliable, and fast payment method for cybercriminals.
Similarly, secure phones are providing criminal rings with a fast and easy way to coordinate their rogue activities. The list could go on. Ultimately, all technological advancements can be used for good or evil. Indeed, technology is not inherently bad or good, it is its usage that makes the difference. After all, spears served well in preventing the extinction of humankind, nuclear power is used to generate energy, cryptocurrency is a promise to democratize finance, and mobile phones are the device of choice of billions of people daily (you too are probably reading this piece on a mobile).
However, what is new with respect to the past (recent and distant) is that technology is nowadays much more widespread, pervasive, and easier to manipulate than it was some time ago. Indeed, not all of us are experts in nuclear material, or willing and capable of effectively throwing a spear at someone else. But each of us is surrounded by, and uses, technology, with a sizeable part of users also capable of modifying that technology to better serve their purposes (think of computer scientists, programmers, coding kids – technology democratization).
This huge reservoir of people that are capable of using technology in a way that is different from what it was devised for, is not made of just ethical hackers: there can be black hats as well (that is, technology experts supporting evil usages of such technology). In technical terms, the attack vector and the security perimeter have dramatically expanded, leading to a scenario where technology can be easily exploited for rogue purposes by large cohorts of people that can attack some of the many assets that are nowadays vulnerable – the cybersecurity domain provides the best example for the depicted scenario.
Fast-paced innovation and unprecedented threats
What is more, is that technology developments will not stop. On the contrary, we are experiencing an exponentially fast pace in technology innovation, that resolves in less time between technology innovations cycles that, while improving our way of living, also pave the way for novel, unprecedented threats to materialize. For instance, the advent of quantum computers will make the majority of current encryption and digital signature methods useless and what was encrypted and signed in the past, exposed.
The tension between legitimate and illegitimate usages of technology is also heating up. For instance, there are discussions in the US and the EU about the need for the provider of ICT services to grant the decryption keys of future novel secure applications to law enforcement agencies should the need arise –a debatable measure.
However, technology is the very weapon we need to fight crime. Think of the use of Terahertz technology to discover the smuggling of drugs and explosives – the very same technology Qatar has successfully employed. Or the infiltration of mobile phone crime rings by law enforcement operators via high tech, ethical hacking (as it was the case for the EncroChat operation). And even if crime has shown the capability to infiltrate any sector of society, such as sports, where money can be laundered over digital networks and matches can be rigged and coordinated via chats, technology can help spot the anomalies of money transfer, and data science can spot anomalies in matches, and can therefore thwart such a crime – a recent United Nations-sponsored event, participated by the International Centre for Sport Security (ICSS) Qatar and the College of Science and Engineering (CSE) at Hamad Bin Khalifa University (HBKU) discussed the cited topic. In the end, the very same technology that is used by criminals is also used to fight crime itself.
Don't get left behind
In the above-depicted cybersecurity cat-and-mouse game, the loser is the party that does not update its tools, does not plan, and does not evolve.
In particular, cybersecurity can help a country such as Qatar over two strategic dimensions: to better prevent/detect/react to the criminal usage of technology, as well as to advance robustly toward a knowledge-based economy and reinforce the country's presence in the segment of high value-added services and products to fight crime.
In this context, a safe bet is to invest in education, for both governments and private citizens. On the one hand, only an educated workforce would be able to conceptualize/design/implement advanced cybersecurity tools and frameworks, as well as strategically frame the fight against crime. On the other hand, the same well-educated workforce will be able to spur innovation, create start-ups, produce novel high-skill products, and diversify the economy.
In this context, Qatar enjoys a head start, thanks to its huge investment in education over the last 20 years. In particular, at HBKU – part of Qatar Foundation – where we have been educating future generations.
CSE engages and leads in research disciplines of national and global importance. The college's speciality divisions are firmly committed to excellence in graduate teaching and training of highly qualified students with entrepreneurial capacity.
For instance, the MS in Cybersecurity offered by CSE touches on the foundations of cryptocurrencies, while the PhD in Computer Science and Engineering, offering several majors (including cybersecurity), prepares future high-level decision-makers, researchers, and entrepreneurs in the ICT domain – the leaders who will be driving the digitalization of the economy and leading the techno-fight against crime.
Enhancing poverty measurement through big data
Authors: Jasmina Ernst and Ruhimat Soerakoesoemah*
Ending poverty in all its forms is the first of the 17 Sustainable Development Goals (SDGs). While significant progress to reduce poverty had been made at the global and regional levels by 2019, the Covid-19 pandemic has partly reversed this trend. A significant share of the population in South-East Asia still lacks access to basic needs such as health services, proper nutrition and housing, causing many children to suffer from malnutrition and treatable illnesses.
Delivering on the commitments of the 2030 Agenda for Sustainable Development and leaving no one behind requires monitoring of the SDG implementation trends. At the country level, national statistics offices (NSOs) are generally responsible for SDG data collection and reporting, using traditional data sources such as surveys, census and administrative data. However, as the availability of data for almost half of the SDG indicators (105 of 231) in South-East Asia is insufficient, NSOs are exploring alternative sources and methods, such as big data and machine learning, to address the data gaps. Currently, earth observation and mobile phone data receive most attention in the domain of poverty reporting. Both data sources can significantly reduce the cost of reporting, as the data collection is less time and resource intensive than for conventional data.
The NSOs of Thailand and the Philippines, with support from the Asian Development Bank, conducted a feasibility study on the use of earth observation data to predict poverty levels. In the study, an algorithm, convolutional neural nets, was pretrained on an ImageNet database to detect simple low-level features in images such as lines or curves. Following a transfer learning technique, the algorithm was then trained to predict the intensity of night lights from features in corresponding daytime satellite images. Afterwards income-based poverty levels were estimated using the same features that were found to predict night light intensity combined with nationwide survey data, register-based data, and geospatial information. The resulting machine learning models yielded an accuracy of up to 94 per cent in predicting the poverty categories of satellite images. Despite promising study results, scaling up the models and integrating big data and machine learning for poverty statistics and SDG reporting still face many challenges. Thus, NSOs need support to train their staff, gain continuous access to new datasets and expand their digital infrastructure.
Some support is available to NSOs for big data integration. The UN Committee of Experts on Big Data and Data Science for Official Statistics (UN-CEBD) oversees several task teams, including the UN Global Platform which has launched a cloud-service ecosystem to facilitate international collaboration with respect to big data. Two additional task teams focus on Big Data for the SDGs and Earth Observation data, providing technical guidance and trainings to NSOs. At the regional level, the weekly ESCAP Stats Café series provides a knowledge sharing platform for experiences related to the impact of COVID-19 on national statistical systems. The Stats Café includes multiple sessions dedicated to the use of alternative data sources for official statistics and the SDGs. Additionally, ESCAP has published policy briefs on the region's practices in using non-traditional data sources for official statistics.
Mobile phone data can also be used to understand socioeconomic conditions in the absence of traditional statistics and to provide greater granularity and frequency for existing estimates. Call detail records coupled with airtime credit purchases, for instance, could be used to infer economic density, wealth or poverty levels, and to measure food consumption. An example can be found in poverty estimates for Vanuatu based on education, household characteristics and expenditure. These were generated by Pulse Lab Jakarta – a joint innovation facility associated with UN Global Pulse and the government of Indonesia.
Access to mobile phone data, however, remains a challenge. It requires long negotiations with mobile network operators, finding the most suitable data access model, ensuring data privacy and security, training the NSO staff and securing dedicated resources. The UN-CEBD – through the Task Team on Mobile Phone Data and ESCAP – supports NSOs in accessing and using mobile phone data through workshops, guides and the sharing of country experiences. BPS Statistics Indonesia, the Indonesian NSO, is exploring this data source for reporting on four SDG indicators and has been leading the regional efforts in South-East Asia. While several other NSOs in Asia and the Pacific can access mobile phone data or are negotiating access with mobile network operators, none of them have integrated it into poverty reporting.
As the interest and experience in the use of mobile phone data, satellite imagery and other alternative data sources for SDGs is growing among many South-East Asian NSOs, so is the need for training and capacity-building. Continuous knowledge exchange and collaboration is the best long-term strategy for NSOs and government agencies to track and alleviate poverty, and to measure the other 16 SDGs.
*Ruhimat Soerakoesoemah, Head, Sub-Regional Office for South-East Asia