A 4 Step How-To Guide on Researching the Crypto Trading Market
With so many latest cryptocurrencies being launched on a daily basis in the crypto marketplace, this industry is flourishing more than ever at present. Apart from recognized cryptocurrencies like Dogecoin, Bitcoin, Ethereum and more, there are more than 5000 cryptocurrencies that are being actively used in trades daily. But despite this popularity and increasing numbers of traders across the world, many individuals still struggle to grasp the concept of executing successful trades and simply purchase cryptocurrencies based on any random recommendation.
The reason behind this trend in the beginners is mainly due to lack of research and the insufficiency of information available on purchasing profitable digital currencies. Certain factors an investor or trader needs to consider before investing in this market are getting the basic terminologies of crypto trading, going through FX EA review to check the authority of a particular expert advisor, browsing through their official website and more.
Opting for the right coins to invest in a crypto is a challenging task and might seem to be overwhelming for novice traders and investors alike. Before you finalize which coin to invest in you must have a clear idea of the history of the coin along with the characteristics and technology it is associated with which mainly serve as the value indicative of a certain cryptocurrency. Apart from this, you might also want to check how legitimate the currency is by reviewing their online presence, browsing through their website and the tendency of other investors to invest in that particular coin.
Let us take a look at the important factors you need to look for before investing in crypto trading.
Browse through their official website
The foremost step to conduct proper research would be going through the official website of a certain cryptocurrency and the associated blockchain project if there is any. Also in terms of choosing an EA, by going through the FX EA review you can get a ton of information regarding the developers, the project and even their vision regarding the same in future and more. Just browsing through the website can give you a clear idea of how legitimate that cryptocurrency is. If you notice a sloppy or shady website, absence of the blog section and lack of information, it would be better not to invest in that coin for trading.
Join a forum or community
Joining a dedicated community or forum is highly beneficial as fellow traders from beginners to experienced ones come here and discuss strategies, reviews, trends and much more which are crucial information for a successful crypto trading journey. While Bitcoin Forum is a recognized platform for such discussions regarding bitcoins, you can find many other similar groups and forums filled with crypto enthusiasts and traders all around the world.
Taking a part in such communities helps you build a connection with other fellow traders, clear doubts, discuss strategies, get updated news and more. Make sure you check how active a particular group is as well as the rules and restrictions to follow before joining.
Follow popular news and social media platforms
Following renowned media outlets and social media content can also aid in proper research. This type of content can be highly beneficial to any crypto enthusiast and especially beginners in this market. With various types of content related to crypto, you can find some on-chain analysis, news articles and more.
Get assured of the transparency factor
Before you invest in a certain coin, thoroughly check for the transparency factor of the project. Some of the ways you can do this are to look out for the amount of information the developers are sharing with the public as well as check the investors of the project and the partnership they are associated with. If you come across a renowned name associated with the project chances are it has ample support in the community and is a legitimate one to invest in.
While these four aspects are the foremost steps you can take before starting to invest in cryptocurrencies, as an investor you also need to check the technical documentation of the coin, learn more about crypto trading from free resources available on the internet.
New Support Will Help Strengthen Indonesia's Tax System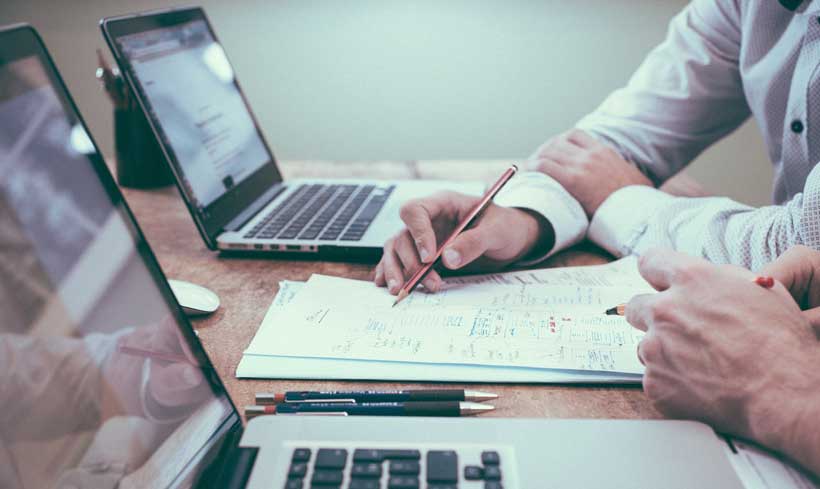 The World Bank's Board of Executive Directors, approved a $750 million loan to the Indonesian government to help increase tax revenue, improve tax system equity, and strengthen institutions for more efficient planning and spending.
Despite impressive development progress over recent decades in the country, Indonesia continues to face challenges, partly brought by the COVID19 pandemic, in its efforts to maintain sustainable and inclusive economic growth. This is in part due to the level of Indonesia's tax revenues, which is lower when compared to other emerging economies, as is spending on public investment, health, and social protection. Consequently, reforms to tax policy and administration, and public expenditure are important prerequisites for the Government to be able to deliver on its development priorities.
"Since 2019, the Government of Indonesia has been focusing on tax and expenditure reforms," said Sri Mulyani Indrawati, Minister of Finance of the Republic of Indonesia. "The support from the World Bank will help strengthen Indonesia's fiscal sustainability, contribute to Indonesia's broad-based economic growth following the pandemic, and help reduce poverty."
The Indonesia Fiscal Reform Development Policy Loan, will help address the country's key revenue and expenditure challenges through two pillars. The first pillar aims to increase revenue by increasing the value-added tax (VAT) rate, especially for high-income individuals, and by rationalizing tax exemptions. This pillar will also introduce a carbon tax that will support a low-carbon economy by imposing a tax on emission from coal-fired power plants.
The second pillar aims to improve the efficiency and effectiveness of spending by strengthening the capacity of subnational governments in the fiscal transfer systems, strengthening the link between planning and budgeting, and improving Indonesia's budget execution. These efforts will help increase funding for the more populous regions, improve development spending results, and be more aligned with national development priorities.
"The pandemic has reduced the fiscal space for Indonesia's development spending as revenue mobilization is low," said Satu Kahkonen, World Bank Country Director for Indonesia and Timor-Leste."These fiscal reforms will support the post-pandemic recovery by generating more revenue and helping improve the quality of spending. Our new financing will complement the significant reforms that Indonesia has taken to reduce poverty and improve development outcomes, and will also help Indonesia's transition toward low carbon and sustainable energy."
The new financing is aligned with the World Bank's Country Partnership Framework (CPF) for Indonesia 2021-2025, particularly strategic objectives related to strengthening economic competitiveness and resilience and improving infrastructure through the introduction of a carbon tax.
5 Ways LinkedIn Works for Your Career
Any job seeker can reach their goal much faster with the use of job search engines and career platforms. You shouldn't miss any opportunity that comes your way.
What works best is to find the resume creation service and up not just your resume but also your LinkedIn profile. LinkedIn is the new Indeed now, so having a profile is no longer optional. For those who're still unsure, here's how LinkedIn can help any professional advance their career.
#1 LinkedIn Is the First Place Where Recruiters and Hiring Managers Look for Candidates
In the past, most recruiters and hiring managers would rely on their networks and job search engines akin to Indeed or Glassdoor. They still do, but it's no longer the place where they go first. The first platform where professionals from recruiting firms are looking for job seekers is LinkedIn now.
That's why it's so important to make your profile not only professional-looking and memorable but also easy to find. Sure, all the standard information an employee typically includes in their resume still matters, meaning one's qualification, key skills, and work experience. Don't neglect any of these, and get professional help from a career advice expert if you feel like you need it.
But a candidate who wants to get more interviews and eventually land a job should also care about the keywords. LinkedIn SEO helps one's resume appear in search results and rank high. This way, the chances that a recruiter or even a couple of potential employers see it go up. So, include relevant role titles and words pointing to your preferred industry.
#2 Job Seekers Can Communicate With Recruiters
One of the main benefits of LinkedIn for both an applicant and a recruiter is that it allows direct contact between people looking for a job and companies in search of employees. Some candidates still feel awkward writing first. They are concerned that a recruiter (or a potential employer, if the company is a small one) won't appreciate their enthusiasm.
This isn't the case, though. Employer and recruiter surveys reveal that they actually value proactive job seekers, especially when the candidate writing to them seems great for a job listing it has. Instead of appearing desperate (which job seekers should indeed avoid), you'll come off as goal-oriented and willing to take the initiative.
Experts recommend writing to the hiring manager of the company you are interested in via InMail, preferably on Sunday or Monday. But first, make sure that your profile is flawless and matches the position you're aiming for.
If in doubt, consider hiring a professional from one of the best recommended resume writing services in 2022 (or at least reading resume-writing advice and other career resources). It will help you boost your confidence and chances of landing an interview.
#3 LinkedIn Profile Can Include Proof of Training and Skills
One of the things that made it difficult for job seekers to craft a winning resume in the past was that they could not attach any proof of training and accomplishments. They could send any certificates and other documents via email only after a hiring manager or recruiter had contacted them.
Thanks to LinkedIn, this is no longer the case. You can add any certificates to your profile. The most popular online education platforms (for example, Coursera) even offer LinkedIn-oriented proof of training. Most importantly, consider asking your connections to endorse your skills. This way, recruiters will see that your profile isn't just empty words.
#4 LinkedIn Is Great for Building Your Network
Basically, everyone is on LinkedIn now. So, it's easy to build and maintain your network. It'll serve your career again and again. While this depends on who you want your network to consist of, here are some of the people you should consider adding to your contacts:
high school contacts (as long as they're in the same or similar industry as you);
other alumni of your university;
members of the faculty and other academic contacts;
past work colleagues;
current colleagues;
everyone you've met at academic and work-related events.
And don't just add them to your contacts—engage. After all, one of the main advantages of LinkedIn compared to older job search engines is that it's basically social media. It's possible that one day, one of these people will help you land an interview for your dream job.
#5 LinkedIn Groups
Finally, don't underestimate how helpful LinkedIn groups can be. You may think that writing there is a waste of time and won't do anything for your career. But that's a big mistake. First, if you stick to the groups related to your industry and line of work, you'll learn a lot from other professionals. Never miss out on new knowledge, especially when it's free.
Also, if you are active enough, you can eventually become a noticeable member and attract hiring managers' or potential employers' attention. Surveys reveal that a lot of them do check such groups. They are assessing writers' expertise and personality and can totally message those who look like a good match for one of the job openings at their company.
So, How Can You Maximize the Potential of Your LinkedIn Profile?
The best thing you can do to make LinkedIn serve your career goals is to find a resume writing business or a LinkedIn consulting expert to polish your profile. But at least tailor your headline, include keywords, and constantly update your profile to match your current career interests. And spend a couple of hours a week in LinkedIn groups.
The Best Essay Editing and Writing Tools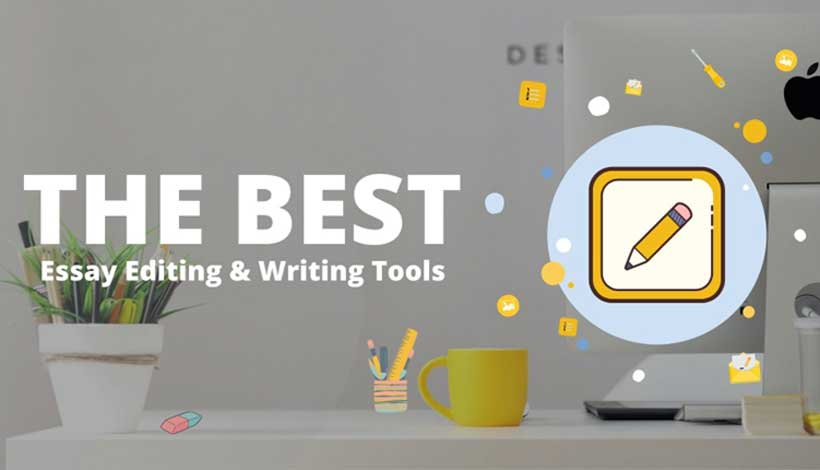 You may think that writing essays is easy. You have collected and compiled many materials, including everything you wanted to support your main idea and thesis statement, made a great conclusion, and expect a high grade.
However, alas! – your professors checks it and gives you a much lower grade than you expected. You don't feel happy, but the professor explains that your writing has too many grammar, spelling, and stylistic mistakes. You have probably forgotten that editing the paper is essential to your writing process.
Or you might not have enough time for editing because of the tight deadlines. To solve this issue and save much time, we recommend you use online editing tools that work efficiently and spare you from many problems.
The platform offers a set of efficient online editing tools to save your precious time. You can find a great topic, edit and proofread your paper, and check the citation format or plagiarism in your essay. PaperTyper.net is a great resource for all busy students that helps make their writing assignments excellent.
With these completely free AI-powered instruments, such as Essay Topic Generator, Plagiarism Checker, Citation Generator, and Grammar Checker, you will get 100% quality and uniqueness of your essay and save a lot of effort. All the instruments are simple in use, effective, and free. You can use them as often as you need without additional fees or restrictions. You will find all the information on your topic of any kind, get a well-structured paper without any punctuation, stylistic, grammar, and spelling mistakes, and check the amounts of plagiarism in your paper.
The editing process is simple – you just upload your ready essay on the website and get the results and suggestions on what corrections you need to make. Using the platform is entirely safe and confidential, and you will not break any rules or laws while using it. Moreover, you will get professional help and comments on your writing to improve your skills and create excellent essays in the future. The customer support team works for you 24/7, so you can ask questions and share concerns at any time round the clock.
All the tools are sophisticated and cutting-edge because they use the most advanced technologies available nowadays. They provide accurate results, and you can be sure that your paper will be free from any errors and inconsistencies.
You will not need to download the software onto your device, so there is no need to waste extra time on the program installation. The software supports all the formatting and citation styles. So, there is one more benefit here – you can save effort on making reference lists because this task is always rather complicated. You will also receive detailed reports from Plagiarism and Grammar Checkers so that you can learn a lot from them and never repeat the same mistakes in your future academic work. We are sure that you will like using this platform.
PaperTrue
This platform provides editing and proofreading services for all types of writing – documentary, academic papers, blog entries, and articles. A great team of professional and experienced editors works for the site. Most of them are native English speakers.
The focus of the platform is on quality control, and the customer support service works flawlessly. You can obtain grammar revision, correction of spelling and punctuation mistakes, syntax and sentence structure modifications, and a lot more. You will receive new ideas on stylistic improvements and paper structure.
The service has expanded to formatting, referencing, plagiarism checking, essay crafting, and various publication services, such as cover design, typesetting, and online distribution. You can get everything here that you need for your smooth academic work and continuous progress.
Kibin
Kibin is a paid platform that also provides editing and proofreading. You can rely on this service and get individual feedback on your paper and straightforward suggestions on how to improve your writing in the future.
The platform can check your papers for the adequacy of idea presentation and paper structure alongside the common grammar and spelling check. You can also ask for essay samples. They have a huge database, though the service is fee-paying. Some students even complain that this service is too expensive. Though, you do not need to rely on the samples, of course. You cannot use them as your own essays because you will be accused of plagiarism.
Kibin is entirely legit, so using its services is not cheating at all. The platform offers two efficient tools – the Kibin Thesis Builder and Paper Grader. You can use the former for creating compare and contrast and argumentative essays, while the latter is meant for evaluating your paper by a professional editor. You can upload your essay and receive detailed feedback on it for free. Such things may be quite effective and helpful because you would like to improve your writing skills, and now you will know how to do that.
The platform uses cutting-edge software for all the manipulations, too. That is why the results are precise and accurate. We cannot recommend the service as your basic one for creating any type of academic writing, but Kibin seems quite supportive and helpful for your academic score improvement and further advancement.
Scribendi
The story of this editing and proofreading service started in 1997 when Terry Johnson and Chandra Clarke decided to establish a professional writing platform for assisting writers and students. The year 2017 became an important milestone in the company's development. There was a transition to the new owners – Enrico Magnami and Patricia Riopel. It has got new approaches and new technologies to work with.
The name of the platform means 'the huge urge to write'. It supports all its clients' attempts to create high-quality papers. For the previous two decades, they have processed over 400 thousand orders.
The papers you can edit with the help of this service include academic essays, dissertations, different kinds of research papers, CVs, resumes, articles, and whatnot.
The range of paid services the company provides also involves:
essay proofreading;
admission essay proofreading;
essay editing;
admission essay editing.
You will prepare the high-quality final draft that is ready for submission and receive feedback on your choice of words, spelling, grammar, and punctuation errors, sentence and paragraph structure, and other inconsistencies. All these notes are pretty helpful for your further writing skill improvement. You will surely use them in your future academic and professional career. That is why Scribendi is truly worth considering.
EditMyEnglish
The service was launched in 2004, and since then, it has served over 10 thousand customers from almost all countries of the world. For little money, you can receive complete edits on punctuation, spelling, and grammar from this website. They can also offer useful suggestions on improving the paper's structure and readability and enhancing its impact on readers.
You can order editing of academic essays, research projects, theses and dissertations, application essays, and many other types of writing from EditMyEnglish. All the editing and proofreading procedures are always completed on time, so you will not have any issues with the deadlines.
This paid platform also has such features:
professional editors with a lot of academic expertise;
special package service for students, the so-called Basic Package, which is usually used by young people from over 200 universities around the world;
friendly and well-qualified customer service that can lead you through the entire editing process;
a project message board (Track Changes) where you can ask your questions, follow the progress of your order, receive messages from your editor, and provide your clarifications for them.
Nowadays, EditMyEnglish is an affiliate of Grammar Labs, LLC. This company was founded in Indiana in 2004 to provide essay writing and editing services to students of Purdue University. The company's policy is quite fair and straightforward – you can use the editing and proofreading services pretty confidentially. No third parties will ever have access to your personal information and your papers. The company does not reuse or re-sell any papers, and all the sensitive data is immediately deleted from the site after the student has used the service.
The platform's operation is fully legit, so you do not need to worry that you are breaking some laws or requirements while using it. The platform is also worth considering because it ensures great quality.
Final Thoughts
Here are only several online editing and proofreading services and platforms for students and writers who would like to improve their writing skills. They provide a wide range of cutting-edge instruments and techniques for making your papers more perfect.
You can be sure that these platforms are fully legit, and your academic institution won't punish you for using them. Moreover, you will get a lot of benefits from using these services. The most important of them is the great advancement in your writing skills and the opportunity to get more information about writing excellent academic papers and making a lot of progress for your future academic and professional career.