The missing piece of the puzzle: Shar Mountain National Park approved
The creation of Shar Mountain National Park in North Macedonia means the final puzzle piece for one of the largest transboundary protected areas in Europe is now in place. With the approval of the new 627.05 square-kilometre national park, a transboundary protected area has now been established totaling around 2,400 square kilometres.
Illegal logging has until now plagued the mountain range, resulting in an increased frequency of flash floods; the new park, declared soon after World Environment Day 2021 and the launch of the UN Decade on Ecosystem Restoration on 5 June, places precious ecosystems and habitats under strict protection.
"Historic decisions such as the creation of Shar Mountain National Park can boost the health of nature that supports all life on Earth. Ecosystem restoration is also essential to slow or reverse species loss" said the United Nations Environment Programme's Europe Director, Bruno Pozzi. "It has been a privilege for UNEP to be with North Macedonia on this journey. In the end, it is the citizens, through their representatives, who have agreed to protect one of their natural treasures."
"This is Shara. This is our new national park. We've done it. We worked so hard. It has taken over 27 years. I'd like to say congratulations to everybody. This is going to create development, tourism, infrastructure. This is going to give us and the citizens living here an opportunity to come back to live here and work here. We're proud of it. We want the world to know it," said Naser Nuredini, Minister of Environment and Physical Planning of North Macedonia.
After years of national debate, the Nature Division of the Ministry of Environment and Physical Planning of North Macedonia has completed a broad consultation process. Different sectors of society, including hunters and environmental organisations, stepped up their efforts to consider each other's needs and views and pave the way for a final agreement. A majority of 66 Members of Parliament voted yesterday evening at the Assembly of the Republic of North Macedonia in favour of the proclamation of the Shar Mountain National Park, writing a new green page in the history of their country.
"Here we don't have factories or anything like that – only mountains. If Shar Mountain becomes a National Park, we hope for a better future. For us, the tourists and everybody," Reshit Reshiti — a sheep farmer in the village of Veshala —said ahead of the vote.
North Macedonia is a European biodiversity hotspot. Two-thirds [i]of the country's plant species, including numerous endemic ones, are found in Shar Mountain. More than 70 species of medicinal plants alone are collected and used there. Barely fifty critically endangered Balkan lynx are estimated to remain in the country, but they are now among the animals that have the promise of a safer future.
"Shara is home to an abundant share of all the biodiversity in North Macedonia. Here we can find animals like wolves, bears, lynxes, and foxes," said Metodi Čilimanov, a professional mountain guide working in Shar Mountain. "Thanks to the nature, we also have Shar Mountain's tea and tulips, as well as the wonderful saffron that grows here," added Metodi showing a tattoo of the colourful flowers on his arm.
Shar Mountain National Park is divided into four zones with different levels of environmental protection. Only scientific research, traditional grazing and hiking on marked trails will be permitted in the strictest zone, which contains glacial lakes and peatlands and makes up around 25% of the territory. Hunting, use of motorized vehicles, camping and the building of new houses will be banned there.
Meanwhile, in the active management zone, which covers almost half of the park's area and includes the most important forest ecosystems, economic activity that does not negatively affect nature protection will be allowed. For example, wood and stone constructions for visitors and the building of new grazing shelters is to be permitted, while motorized vehicles used by the National Park management body will be allowed to circulate. A further 'zone for sustainable use' covers 22% of Shar Mountain and contains infrastructure and settlements.
The construction of major new infrastructure, such as ski lifts or hydropower plants, will be banned in the zone, yet camping can take place in certain locations, and visitor information centres can be built. A 'buffer zone' will furthermore exist around Popova Sapka Ski Resort, where measures must be taken to mitigate the resort's environmental impact. More details of what is to be allowed in the park's zones will be defined in the coming months.
The area covered by the park includes 30 villages with a total of more than 26,000 inhabitants. A survey conducted in April 2021 found that 82% of people surveyed living in the Shar Mountains were in favour of the proclamation. The Park is expected to bring new opportunities in areas such as eco and ethno-tourism and cattle-breeding. Meanwhile, traditional products such as cheese, honey and tea, as well as musical folklore, could be further anchored in the mountains.
"By proclaiming Shar Mountain as a National Park, we should keep this freedom and be able to protect all the values and beauties Shar Mountain has," said Dursim Rushani, a horse keeper in the village of Bozovce.
A UNEP project initiated in 2016 with the support of the Global Environment Facility (GEF) has contributed to the establishment of the Shar Mountain National Park. Under the project, a series of meetings were organized between park stakeholders, as part of a challenging process to find compromises on key issues. Valorization and socio-economic studies were furthermore conducted to identify drivers of environmental threats to the area and the opportunities a national park could create. Future rangers are now being trained to manage the park, while land degradation will be closely monitored.
The Convention on Biological Diversity is due to hold its fifteenth Conference of the Parties meeting in October in Kunming, China. The landmark meeting aims to set in motion a global movement to help countries halt and reverse land degradation. A new global biodiversity framework will be set, and is likely to include fresh targets on the proportion of national land area that should be protected.
A United Nations General Assembly resolution issued in April called on Member States to maintain and enhance the connectivity of habitats, including through increasing transboundary protected areas. North Macedonia is the latest to have offered the world a new national park that will connect wildlife beyond its borders.
No pathway to reach the Paris Agreement's 1.5˚C goal without the G20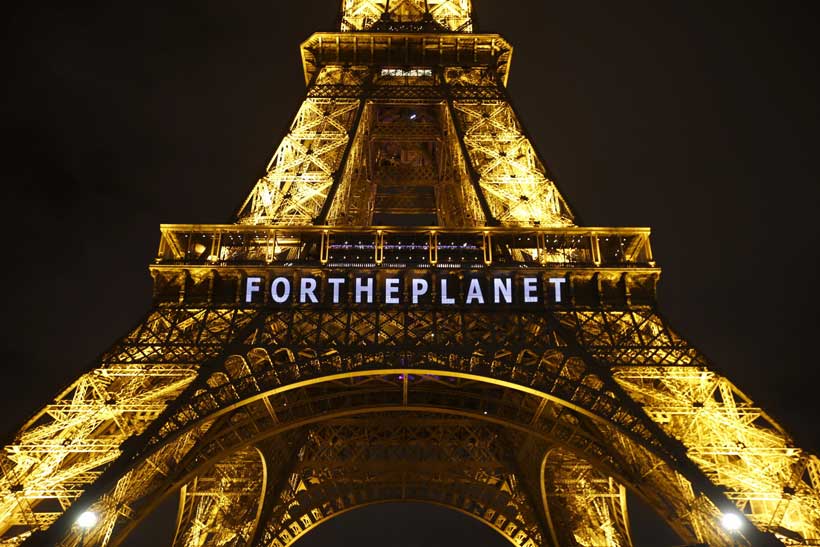 "The world urgently needs a clear and unambiguous commitment to the 1.5 degree goal of the Paris Agreement from all G20 nations", António Guterres said on Sunday after the Group failed to agree on the wording of key climate change commitments during their recent Ministerial Meeting on Environment, Climate and Energy.
"There is no pathway to this goal without the leadership of the G20. This signal is desperately needed by the billions of people already on the frontlines of the climate crisis and by markets, investors and industry who require certainty that a net zero climate resilient future is inevitable", the Secretary General urged in a statement.
The UN chief reminded that science indicates that to meet that 'ambitious, yet achievable goal', the world must achieve carbon neutrality before 2050 and cut dangerous greenhouse gas emissions by 45 % by 2030 from 2010 levels. "But we are way off track", he warned.
The world needs the G20 to deliver
With less than 100 days left before the 2021 United Nations Climate Conference COP 26, a pivotal meeting that will be held in Glasgow at the end of October, António Guterres urged all G20 and other leaders to commit to net zero by mid-century, present more ambitious 2030 national climate plans and deliver on concrete policies and actions aligned with a net zero future.
These include no new coal after 2021, phasing out fossil fuel subsidies and agreeing to a minimum international carbon pricing floor as proposed by the International Monetary Fund (IMF).
"The G7 and other developed countries must also deliver on a credible solidarity package of support for developing countries including meeting the US$100 billion goal, increasing adaptation and resilience support to at least 50% of total climate finance and getting public and multilateral development banks to significantly align their climate portfolios to meet the needs of developing countries", he highlighted.
The UN Chief informed that he intends to use the opportunity of the upcoming UN General Assembly high-level session to bring leaders together to reach a political understanding on these critical elements of the 'package' needed for Glasgow.
A setback for Glasgow
The G20 ministers, which met in Naples, Italy on July 23-25, couldn't agree to a common language on two disputed issues related to phasing out coal and the 1.5-degree goal, which now will have to be discussed at the G20 summit in Rome in October, just one day before the COP 26 starts.
Western Indian Ocean region has declared 550,000 square kilometers as protected
The Western Indian Ocean region has declared 143* marine and coastal areas as protected – an area covering 553,163 square kilometers, representing 7 percent of the total Exclusive Economic Zone (EEZ) for the region – according to a new publication by the UN Environment Programme (UNEP)-Nairobi Convention and the Western Indian Ocean Marine Science Association.
The Marine Protected Areas Outlook, released today, indicates that almost half of the total area – an estimated 63 percent of the overall square kilometers – was brought under protection in the seven years since the 2015 adoption of Sustainable Development Goal 14.5, which committed countries to conserving at least 10 percent of their marine and coastal areas by 2020.
This Outlook examines the current and future status of Marine Protected Areas (MPAs) in Comoros, Kenya, France (in its Western Indian Ocean territories), Madagascar, Mauritius, Mozambique, Seychelles, South Africa, and Tanzania, emphasizing the increased commitment of countries to strengthen marine protection. In 2019 alone, Seychelles brought 30 percent of its Exclusive Economic Zone under protection, safeguarding the habitats of 2,600 species, while South Africa declared 20 new MPAs – enabling both countries to exceed the 10 percent target. Comoros has developed new MPA-specific legislation, while over three hundred Locally Managed Marine Areas – i.e., areas in which coastal communities shoulder the mantle of conservation – have been declared across the region.
The publication further documents the dozens of proposed MPAs currently under consideration by countries, which would cover an additional 50,000 square kilometers or more. Nevertheless, with only 7 percent of the region's total EEZ under protection, greater momentum and investments will be required by countries to reach the more ambitious target of 30 percent protection by 2030, as proposed under the Global Biodiversity Framework.
Although the ocean provides us with resources essential for survival, including food, employment, and even oxygen, the world is damaging and depleting it faster than ever. Soon, the region may no longer be able to count on the many jobs, health, and economic benefits – valued at 20.8 billion USD – that the Western Indian Ocean provides. Marine protected areas offer one of the best options to reverse these trends.
"A well-managed MPA can bring significant economic, social, and environmental benefits to a country," said Yamkela Mngxe, Acting Director of Integrated Projects and International Coordination in South Africa's Department of Forestry, Fisheries and the Environment. "They can increase food security by preventing the overexploitation of fish stocks; create and protect jobs in the tourism and fisheries sectors; build resilience to climate change; and protect species and habitats."
Though countries in the region have made significant strides in protecting its marine and coastal areas, the Outlook outlines best practices, challenges, and several opportunities to build on thisprogressto ensure the entire region meets future Global Biodiversity Framework targets on marine protected areas. The Outlook's assessment of the management effectiveness of MPAs indicates that MPA frameworks and institutions do not always function effectively. Nor is relevant legislation consistently implemented, due to financial or personnel capacity gaps; weak enforcement on MPA boundaries; and management decisions that are not guided by science.
Key recommendations from the Outlook therefore include:
The need for dedicated budgets for MPA management;
Adopting proactive law enforcement and compliance strategies to ensure MPA regulations and guidelines are being respected which could be informed by the best practices in fishery reserves like Mauritius, which have helped to restore fish stocks and protect biodiversity;
Incorporating research and monitoring programmes on biodiversity and ecosystems into decision-making in MPAs;
Strengthening community engagement in marine protection by implementing lessons learned by the MIHARI Network, which brings together more than 200 Locally Managed Marine Areas in Madagascar.
"The MPA Outlook comes at a time when the region has embarked on large-scale socio-economic developments that are equally exerting pressure on MPAs," said Hon. Flavien Joubert,Minister of Agriculture, Climate Change, and Environment of the Seychelles. "The Outlook thus provides some answers and innovative approaches to minimize the scale of negative impacts on MPAs."
The MPA Outlook concludes that by seizing the opportunities it presents, countries in the region can capitalize on this progress to safeguard the Western Indian Ocean's immense natural beauty and resources for generations to come – and sustain momentum towards achievement of the post 2020 biodiversity framework targets.
Deadly flooding, heatwaves in Europe, highlight urgency of climate action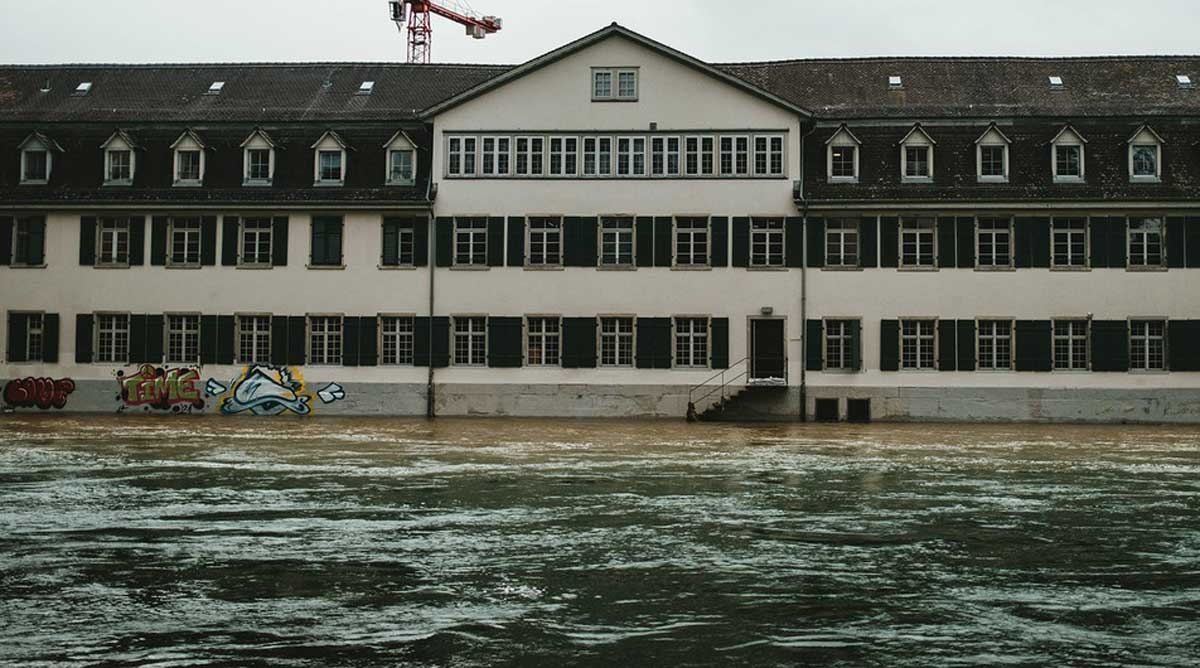 Heavy rainfall that has triggered deadly and catastrophic flooding in several western European countries, is just the latest indicator that all nations need to do more to hold back climate change-induced disasters, the World Meteorological Organization (WMO) said on Friday.
The agency said that countries including Belgium, Germany, Luxembourg and the Netherlands had received up to two months' rain in two days from 14 to 15 July, on ground that was "already near saturation".
Photos taken at the scene of some of the worst water surges and landslides show huge, gaping holes where earth and buildings had stood until mid-week, after media reports pointed to well over 100 confirmed fatalities in Germany and Belgium on Friday morning, with an unknown number still missing across vast areas.
"We've seen images of houses being…swept away, it's really, really devastating", said WMO spokesperson Clare Nullis adding that that the disaster had overwhelmed some of the prevention measures put in place by the affected developed countries.
In a statement issued by his Spokesperson, the UN Secretary-General António Guterres, said he was saddened by the loss of life and destruction of property. "He extends his condolences and solidarity to the families of the victims and to the Governments and people of the affected countries."
The UN chief said the UN stood ready to contribute to ongoing rescue and assistance efforts, if necessary.
"Europe on the whole is prepared, but you know, when you get extreme events, such as what we've seen – two months' worth of rainfall in two days – it's very, very difficult to cope," added Ms. Nullis, before describing scenes of "utter devastation" in Germany's southwestern Rhineland-Palatinate state, which is bordered by France, Belgium and Luxembourg.
Highlighting typical preparedness measures, the WMO official noted In Switzerland's national meteorological service, MeteoSwiss, had a smartphone application which regularly issued alerts about critical high-water levels.
The highest flood warning is in place at popular tourist and camping locations including lakes Biel, Thun and the Vierwaldstattersee, with alerts also in place for Lake Brienz, the Rhine near Basel, and Lake Zurich.
Dry and hot up north
In contrast to the wet conditions, parts of Scandinavia continue to endure scorching temperatures, while smoke plumes from Siberia have affected air quality across the international dateline in Alaska. Unprecedented heat in western north America has also triggered devastating wildfires in recent weeks.
Among the Scandinavian countries enduring a lasting heatwave, the southern Finnish town of Kouvola Anjala, has seen 27 consecutive days with temperatures above 25C. "This is Finland, you know, it's not Spain, it's not north Africa,", Ms. Nullis emphasised to journalists in Geneva.
"Certainly, when you see the images we've seen in Germany, Belgium and the Netherlands this week it's shocking, but under climate change scenarios, we are going to see more extreme events in particular extreme heat," the WMO official added.
Troubled waters
Concerns persist about rising sea temperatures in high northern latitudes, too, Ms. Nullis said, describing the Gulf of Finland in the Baltic Sea at a "record" high, "up to 26.6C on 14 July", making it the warmest recorded water temperature since records began some 20 years ago.
Echoing a call by UN Secretary-General António Guterres to all countries to do more to avoid a climate catastrophe linked to rising emissions and temperatures, Ms. Nullis urged action, ahead of this year's UN climate conference, known as COP26, in Glasgow, in November.