Despite the current concern among observers regarding the state of relations between the leading nations, the general development of international politics yields a relatively optimistic impression. First of all, because the question of how close the leading world powers are to a new interpretation of reality is acquiring not only speculative, but also practical dimensions.
This applies, of course, to the United States, which has yet to get used to the fact that the international order can be the product not of its own power capabilities, but in recognising the strength of other global players. However, even admitting the idea that the foreign policy behaviour of the Democratic administration is a form of a tactical game can lead to the development of a more adequate comparison between the US opinion of itself and the opinion of it around it. Despite the fact that US foreign policy rhetoric often remains based on illusions, the practical actions of the US government are often consistent with the demands of reality.
In the event that the new international order acquires a relatively stable form, its uniqueness, compared to all previous ones, will turn out to be that it won't be the result of an agreement between the winners. At the same time, like the two previous orders – following the Yalta Conference and the post-Soviet liberal one – this order will exist "in the shadow" of a permanent cold war between the nuclear powers. In addition, it will also contain completely unique features inherited from the previous historical era or associated with new technological advances. First of all, we can talk about preserving the practice of permanent alliances and the division of the world along the lines of information and communication technology platforms. At the same time, as one might hope, both could become a tool for a soft dismantling of the globalisation that we have become accustomed to over the past 30 years.
Recently, the state of international politics has indeed given reason to think that the desire of the United States, and the West as a whole, to regain its dominance is beginning to wane. First of all, this is confirmed by the spread of measures of unilateral economic pressure (the so-called "sanctions") and trade wars. The increasingly active use by the United States and its allies of its privileged position in the world economy as a power resource speaks to a loss of confidence in the prospects for their own leadership. This hegemony in relations with the powers, military victory over which is impossible due to the nuclear weapons factor, was possible only amid conditions of cooperation and the institutionalisation of relations. But the refusal to cooperate, like the destruction of the institutions of globalisation, means, first of all, the renunciation of the prospects for hegemony.
Therefore, an incredible amount of extremely qualified research on the problem and features of the so-called sanctions policy can be supplemented by an analysis of how it reflects the general development of international relations. In fact, measures that undermine globalisation indicate a willingness to sacrifice the chance to arrange it in a way that is advantageous to one party. Instead, the US and other Western countries are simply trying to gain unilateral advantages. This, for all the specific costs, can be considered a good sign; a movement towards an international policy of balance of power, which does not imply the unconditional domination of one group by force. It is this that Russian diplomacy has consistently insisted upon for many years, as it can become the basis for more working relations between the powers. In this regard, it already makes sense to speculate about what features the world's structure may have in a few years.
First, the new international order cannot be a repetition of the "concert" of powers, known to us from the 19th century, even in an edited form. Because the independence of a number of large and important states will remain limited by the conditions of their relations with the United States, although these relations will weaken. If in the case of Europe it is still possible to speak of relative strategic autonomy, then for Japan the fear of China is so strong that it paralyses any ability Tokyo would otherwise have to play an intrinsic role in world politics. But even such countries as Germany or France, although they are now able to defend their private interests within the common chorus of US allies, in the near future will face such internal upheavals that they will have no time for independence in foreign policy.
In reality, only three powers are ready to deal with international balance of power politics – the United States, Russia and China. First of all, because their power capabilities in one way or another eliminate the need to have allies on whom their security would otherwise depend. Even China, which is still militarily weaker than Russia and the United States, is too big to have allies. Therefore, it is now very difficult to imagine which countries other than these three could form in the future a formal or informal structure of international governance.
Second, relations between the powers will probably never be spared from constant small and medium-sized clashes. These skirmishes will be the result of their constant desire to test the limits of their own power capabilities. Already now we can count several geographical zones where Russia, China and the United States can directly or indirectly come into conflict with each other, which each time will be fraught with escalation into a more serious conflict. In conditions where a conflict, mutual sanctions or local wars become part of diplomatic practice, it would be somewhat naive to assume the likelihood of permanent solutions. That is why we are already seeing very convincing attempts to draw the attention of the governments of the leading powers to the need for a more consistent approach toward the issue of managing conflicts between them and creating the rules of the game in an environment where competition and clashes are part of everyday relations.
Third, the dynamics of the importance of middling powers such as Turkey, Iran, Japan or Saudi Arabia remains uncertain. Against the background of the collapse of the liberal world order, these states were able to significantly increase their own importance in the politics of stronger players and practically left their shadows. But it is completely unknown how long their success will last amid the new conditions. We cannot rule out that as the new international order takes shape, the space of manoeuvre and the ability of such states to defend their own significance, interests and values ​​will gradually diminish.
Finally, an international order based on a balance of power will still be affected by ideological differences related to the internal development of its main participants. So far, these disagreements appear in a somewhat grotesque form, such as, for example, the idea of ​​an "alliance of democracies" promoted by the American administration. But in the future, differences on basic issues may turn out to be not only a factor in power politics, but also have a more fundamental character. So far, we can interpret the ideological plots according to which there is a discrepancy between the Western countries and the rest of the world in the categories of the struggle of powers, where each seeks to dominate, both by the force and with respect to ethis. However, if in the future the United States and Europe really experience a restructuring of societies comparable to the era of the Reformation, then the views on relations between people in the West and in the East may turn out to be completely opposite. So far it still looks like a by-product of the general crisis of the existing model of the market economy.
It is certainly very early now to speculate about what the new international order will look like. But the processes and phenomena that we observe convince us that it will be much more flexible, free and, at the same time, conflicting than we would like from the point of view of adherence to permanent statuses.
From our partner RIAC
Psychology of Political Power : Does Power Corrupt or is Magnetic to the Most Corruptible?
Last week I attended a conference on 'Political Power, Morality and Corruption'. A Socratic dialogue with fellow scholars led me back to one question that epistemologically haunts political theory and philosophy to date – Does power corrupt or is magnetic to the most corruptible? The cornerstone that this question posits on is antithetical to the idea of power duality as malefic or benefic. Instead, this problem statement is trying to explore and exact the fundamentals of political power. While the former part of the question is striving to deconstruct the soma of power itself, the latter construct of the question is focussing on the agency of an individual with political power.
Now, if you have read Frank Herbert's Chapterhouse Dune, Missionaria Protectiva US science fiction novelist (1920 – 1986), he writes, "All governments suffer a recurring problem: Power attracts pathological personalities. It is not that power corrupts but that it is magnetic to the corruptible. Such people have a tendency to become drunk on violence, a condition to which they are quickly addicted". Rather than saying absolute power corrupts absolutely, Herbert reveals a common metaphysical denominator: corruptibility,  that fundamentally connects all those with political power. However, his sematic interpretation gives birth to more questions than answers. Suppose we take Herbert's argument in consideration and assume that the most corruptible are indeed attracted to power. In that case, the global political infrastructure as we know today, is then built on the building block of corruption by its very virtue. For example, the 4th edition of the Global Corruption Index (GCI 2021) covered 196 countries and territories, and provided a comprehensive overview of the state of corruption around the world based on 43 variables. This extensive data revealed that only 52 countries have a low corruption index, with Finland and Norway leading the way. On the other hand, the rest 144 countries are suffering from profane corruption. Using Herbert's interpretation of power and corruption, should we conclude that political corruption which is about privatization of average citizen and the use of public sphere to promote private interests, is the foundational political infrastructure of these 144 countries? And if this assertion is true, does it mean that every government representative of these 144 countries are fundamentally corrupt? Herbert's simplistic interpretation of the problem statement creates a moral conundrum of either this or that, rather than exploring the connection between the two variables – power and corruption.
Power does not corrupt. It amplifies and reveals a leader's predispositioned traits.
For decades, social psychologists were convinced that power corrupts. One of the key demonstrations of this assertion was the classic Stanford Prison Simulation Experiment (Zimbardo, 1971), where volunteers were randomly assigned to play the role of prisoners or prison guards. As the day passed by, it was observed that the students who were given the role of prison guards became sadistic and exercised their power to subjugate prisoners by taking away their clothes and forcing them to sleep on concrete floors. This subduing was absolute barbaric and callous in nature. The results were shocking. However, the Stanford Prison Experiment failed to explore one crucial variable –  the behavioural and cognitive pattern of students who willingly participated and were recruited to be a part of 'study of prison life'. So, Thomas Carnahan and Sam McFarland (2007) conducted an experiment on Revisiting the Stanford Prison Experiment: Could Participant Self-Selection Have Led to the Cruelty?. They wanted to studywhat kind of people participate and are drawn to the likes of Stanford Prison Experiment. The research revealed that " volunteers for the prison study scored significantly higher on measures of the abuse-related dispositions of aggressiveness, authoritarianism, Machiavellianism, narcissism, and social dominance and lower on empathy and altruism, two qualities inversely related to aggressive abuse".
What Carnahan and McFarland's experiment revealed was that power doesn't corrupt, but it is a phenomenon that is monopolized by the agency of an individual. Power amplifies and exposes cognitive and behavioral predispositions that already exists within you. It merely reveals your innate tendencies, but it does not corrupt. Let's take another example of a democratic statesman who wants to introduce a new healthcare bill for his people, is unexpectedly confronted with an ethical conundrum – he can either strengthen his political power and wealth by collaborating with pharmaceutical giants and increase the prices of the medicines in concern (demand-supply chain) , or he can metamorphosize his proposed bill into reality and benefit his subjects. What will he do? Since he already has procured political power and is deliberating on actualizing his healthcare bill to empower people, power here has not corrupted him. In fact, the argument that power corrupts collapses because if power indeed corrupts, this democratic statesman would not have proposed a healthcare bill for the welfare of his people to begin with. However, if he decides to enact the bill in favor of pharmaceutical moguls to increase his wealth and political status quo, it would be due to his predispositioned behavioral and cognitive schema for corruptibility. How he responds to this ethical conundrum will mirror his political psyche. It has nothing to do with power being essentially corruptible. Power only amplifies and exposes a leader's predispositioned traits.
Friedrich Hayek makes a similar point in his chapter 'Why the worst get on top' in The Road to Serfdom (1943), where he highlights that individuals who rise to the top in the government are those who want to wield power and those who are most ruthless in using power. He writes, "Neither the government administration of a concentration camp nor the Ministry of Propaganda is suitable places for the exercise of humanitarian feelings. Yet, positions like these create a totalitarian state. So, when a distinguished American economist concludes that the probability of people in power disliking the possession and exercise of power is low, is similar to falsely assuming that the probability of an extremely tender-hearted person to desire a position of an whipping-master in a slave plantation is high."
Recently, psychologists have re-investigated this phenomenon and theorised that rather than being a corrupting influence, power amplifies leaders' innate tendencies. For example, extensive research on 'Leader corruption depends on power and testosterone' by Bendahan, Zehnder, Pralong and Antonaki used incentivized experimental games to manipulate leaders in power. Here, leaders had complete freedom to decide monthly pay-outs for themselves and their followers. Now, leaders could have made a prosocial decision to benefit the public good. However, they chose to abuse their power by invoking antisocial decisions, which reduced the total pay-outs of their followers but boosted the leaders' earnings with a high margin. The researchers write, "In Study 1 (N = 478), we found that both amount of followers and discretionary choices independently predicted leader corruption. Study 2 (N = 240) examined how power and individual differences (e.g., personality, hormones) affected leader corruption over time; power interacted with endogenous testosterone in predicting corruption, which was highest when the leader power and baseline testosterone were both high. Honesty predicted initial level of leader's antisocial decisions; however, honesty did not shield leaders from the corruptive effect of power." 
Concluding with Caligula – The Mad Roman Emperor!
After years of witnessing the most barbaric purges, treason laws, exiles, execution, and corruption of all time during Tiberius's rule, Caligula (37 – 41 AD) was seen as a breath of fresh air when he took the throne. After going through despondent years of constant fear, Caligula's initiation was perceived as a hope for a flourishing Roman republic. At first, Caligula lived up to the expectations of the roman people. He brought back many people exiled by Tiberius and ceremoniously burned the records of the infamous Treason Trails held by Sejanus under the order of Tiberius. This act was celebrated and made Caligula popular and well-liked among the Senate. He then took a step further and eliminated unpopular hefty taxes, initiated constructions of harbors that created massive employment opportunities for Roman citizens, and staged lavish events like chariot races, gladiator shows, and theatre plays to entertain his people. He was indeed a breath of fresh air after Tiberius. 
But, after seven months of his rule, things changed for the worst. Caligula started to use and abuse his political powers so dauntlessly that it pushed Rome into a dark age of political and economic instability. He went on a rampage of committing murder, adultery, and acts of debauchery. His eccentricities became more murderous, including restating the very Treason Trials that he had ended. Dressed in silk robes and covered in jewels, Caligula pretended he was a god. He made it mandatory for his senators to grovel and kiss his feet and seduced their wives at lavish dinner parties. He wanted his statue to be erected in the temple at Jerusalem, which at the point, would have been highly controversial in a region that was already prone to revolt against the Romans. Luckily, Herod Agrippa, who ruled Palestine then, convinced him not to do so. Additionally, since Caligula was spending vast amount of money on his lavish lifestyle, he emptied Rome's treasury. To reverse this damage, he started blackmailing roman leaders and senates, and confiscated their properties and wealth. 
There is no denying that there was a method to Caligula's political madness but power didn't corrupt him. If it did, the first initial seven months of ruling Rome after Tiberius, Roman republic would not have experienced economic, political and culture growth. However, power certainly did amplify and expose his innate characteristics of corruptibility and debauchery. Caligula's madness of abusing political power and tyrannical reign grew out of control. An assassination plot for structured against him and he was murdered after being stabbed over 30 times by a cabal of Praetorian guards in 41 A.D. This reminds me of what Robert Caro mentioned in his book The Passage of Power: The Years of Lyndon Johnson(2012), "Power always reveals. When a man is climbing, trying to persuade others to give him power, concealment is necessary. But, as soon as the man obtains more power, camouflage becomes less necessary." To conclude, it is not that the power corrupts or is magnetic to the most corruptible. The truth is – power only reveals who you truly are.
Omicron and Vaccine Nationalism: How Rich Countries Have Contributed to Pandemic's Longevity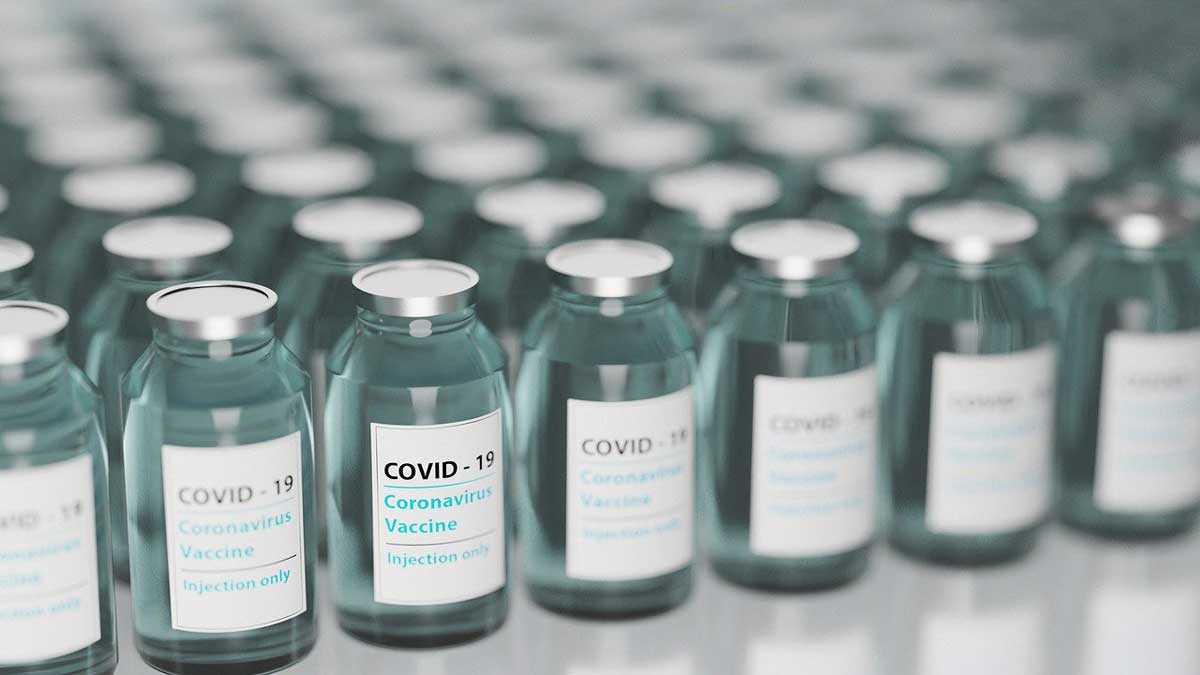 In a global pandemic, "Nobody is safe until everyone is safe", – it is more of true with respect to the current globalized world system. It is said that crisis strikes the conscience and forces the 'commonality of purpose' on one another- and a major one in magnanimous scale. But the current Covid-19 crisis seems to have emerged in oddity with this very axiom, of course, due to self-serving, in WHO's words- 'self-defeating' and 'immoral', approaches to dealing the pandemic by wealthy countries.
A new and potentially more transmissible variant of Covid-19 virus, named Omicron by WHO, has been detected in South Africa. With scientists yet to be confirmed about new variant's epicenter and its likely implication on human immune system, the emergence of Omicron has brought the long-warned case of 'vaccine nationalism'– a phenomenon in which each nation prioritizes securing ample doses without considering impact on poor ones- to light.
Unheeded to the repeated warnings by scientists and pandemic specialists, many of the world's richest countries had embarked on a vaccine-acquisition frenzy and hoarded jabs more than their requirements. Some countries have even gone to the extent that they had acquired up to four times what their population needed. Thereby, it has left majority of poor and developing countries, particularly those in global south, unvaccinated, with further risk of the virus being muted into more virulent variants, as in the case of Omicron.
A simple numerical data over vaccination rate across the world exposes the grotesques picture of pandemic recovery divide among the countries and immoral hoarding and hedging efforts on vaccine supplies by wealthy countries. As of now, whereas only 3% of people in low income countries have fully been vaccinated, the figure exceeds 60% in both high-income and upper-middle –income countries. In Africa, the most under-vaccinated and the epicenter of ominous Omicron, only some 7% of its 1.3 billion people are fully immunized.
Given the 9.1bn vaccines already manufactured and 12bn expected by the end of this year, the question is- why does vaccination effort remain so discriminatory and dividing across the regions? The answer, in most part, lies in the 'pervasive economic inequity' inherent in initial vaccine-acquisition process. With their enormous capacity to pay out, rich countries, even before pandemic took devastating hold, had pursued a 'portfolio-approach' in investing on vaccine development research by pharmaceutical companies- simultaneous investment on multiple ones. In exchange, those countries stroke bilateral deal with each drag company to secure enough prospective vaccine doses to inoculate their respective population several times over.
This absolutist vaccine-acquisition drive of wealthy nations had substantially thwarted the holistic approach taken up by World Health Organization(WHO) under the platform of COVAX, a vaccine sharing program. With the aim of reducing the delay in vaccine allocation to poor and developing countries, and thus ensuring vaccine equity, the multilateral platform didn't get enough incentives from wealthy ones, since started its journey in April 2020. Both investment and acquisition by well-off countries, having bypassed the COVAX, kept them into the front of manufacturing line, thereby, contributed to the distributional injustice.
'What starts wrong ends wrong'- initial absolutist approaches in vaccine acquisition started to be manifested in discriminatory distribution of vaccines. Thereby, an amazing scientific breakthrough, development of vaccine in record time, has been offset by awful political policy. In mid-2021, when one portion of world were almost on the track of carefree normalcy, people in bigger portion were struggling to breath. Today, problem is not in production of vaccines, as 2 billion doses of vaccines are being manufactured in every month, rather in the 'unfairness of distribution'.
Early monopolistic exercise by G20 on acquisition and subsequent stockpile of vaccines has resulted in such galling situation that they have commandeered over 89% of vaccines already produced and over 71% of future deliveries. Consequently, the global inoculation drive, since started, is so unjust that for every vaccine delivered to the poorest countries, six times as many doses are being administered as third and booster vaccines in the richest countries. Adding further to the crisis being escalated, while more than 100 countries, for past one year, have desperately demanded emergency waiver on TRIPs related regulatory restriction on Technologies crucial to pandemic recovery, it has repeatedly been blocked by UK and EU.
Picture is not all-about gloomy with respect to vaccine collaboration but it is quite tiny to the scale of requirements. Rich countries could not deliver on the commitments they did to help poor countries immunize their population. For instance, WHO's target of having 40% of global population vaccinated by end of this year, through COVAX, seems certainly to fall short largely due to the rich countries failing to deliver on their promise to use their surplus vaccines to immunize the under-vaccinated countries. Far from near, the G7 countries had drastically failed to deliver on their promises made on G7 summit in June. As of last week, USA has delivered only 25%, with further embarrassing arithmetic of EU only 19%, UK 11% and Canada just 5%.
Given the frightening predictions from WHO that another 5 million could be added to the already 5 million death tolls across the world, in the next year or more, it is high time starting a collective endeavor with herculean efforts to inoculate large swaths of unvaccinated people in un-protected areas. Keeping large portion out of vaccination will only make the pandemic endure with no time to end, as virus continues to persist through mutating in un-protected area into a more menacing variant. If so, then again someone else may say, after next the worst wave- "We were forewarned- and yet here we are".
The Nuclear Weapons Ban Treaty (TPNW): Wishful daydream or historic milestone?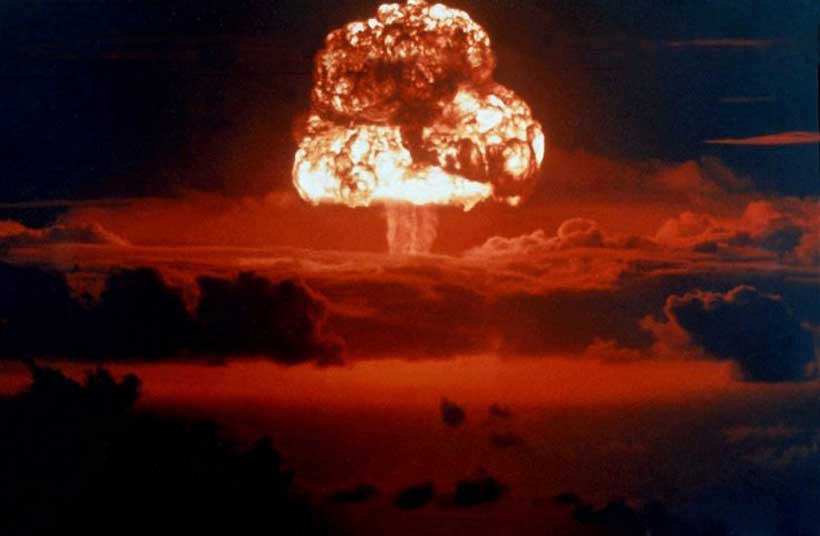 The Treaty on the Prohibition of Nuclear Weapons (TPNW), adopted in 2017, has entered into force on the 22nd of January of this year and the number of ratifying states continues to grow, with Mongolia being the latest to announce its accession. This positive trend is certainly welcomed with enthusiasm by the Civil Society campaigners and growing number of supporters of this treaty that represents a huge step forward for the global movement to draw attention to the catastrophic humanitarian consequences of any use of nuclear weapons. It would certainly be dishonest to ignore the fact that this new international legal instrument remains controversial, to say the least, for most of the members of the so-called nuclear deterrence community. As preparations are ongoing for the first Meeting of States Parties, scheduled to take place in Vienna on 22-24 March 2022, it is useful to address some of the main doubts and arguments against the treaty.
In this regard, the main criticism is that it makes no sense to support a treaty on nuclear weapons if those states that possess them have not joined nor any intention to join it.
In order to address this claim, it may be useful to recall that in the case of the Mine Ban and the Cluster Munition treaties, its main promoters and supporters were also states that did not possess those weapons, and that those international instruments also received some harsh criticism for this reason. Despite of this, there is no doubt now that both of those treaties have become remarkable success stories, not only by achieving the goal of approaching universalization, but also by consolidating a general moral condemnation of those categories of weapons. Therefore, the argument that a treaty necessarily needs to be joined by the possessors of the weapons can easily be rebutted. Despite of the current position of the nuclear weapons states, each new ratification of the treaty is not meaningless: on the contrary, it provides the treaty more authority and contributes to the growing pressure on nuclear weapons states to adopt further steps towards nuclear disarmament.
The other major contribution of the TPNW is that it facilitates the process of delegitimisation of nuclear weapons, necessary to finally amend the well-established foundations of nuclear deterrence doctrines. The humanitarian principles that are underlying the treaty are totally incompatible with those doctrines, and therefore are having an impact on them by highlighting the inherent immorality and illegitimacy of nuclear weapons.
Another argument for the case of ratification is that it provides states the opportunity to support the process of democratization of the global debate on nuclear weapons, as this new treaty has been the result of a very open discussion with active engagement of delegations from all geographic regions and, in particular, of representatives of Civil Society. This is not a minor aspect of this process, but a key element. Indeed, unlike in negotiations of previous international legal instruments, in this era of growing complexity and interlinkages, the main challenges faced by humankind are being addressed by a diverse group of citizens, from all walks of life and regions. Traditional diplomacy is certainly not enough, and in the case of the TPNW, the positive results would clearly not have been possible without the decisive boost provided by the International Campaign to Abolish Nuclear Weapons (ICAN), which was able to mobilize Civil Society and likeminded governments towards the goal of negotiating a nuclear weapons ban treaty.
While it would be naïve to expect the establishment of the nuclear weapons states to be convinced by the humanitarian narrative and in a foreseeable future to amend its defence and security policies base on nuclear deterrence, the TPNW and its focus on the security of the human being instead of the traditional notion of the security of the state, are already having an impact on the academic and public debates in those states.
The second argument used by its critics is that the TPNW weakens the Non-Proliferation Treaty (NPT). Actually, this is not only incorrect, the opposite is true. In fact, the TPNW can serve as an initiative to help implement article VI of the NPT, by which parties are committed to undertake to "pursue negotiations in good faith on effective measures relating to cessation of the nuclear arms race at an early date and to nuclear disarmament". This is of vital importance as the treaty clearly attaches a key role to all parties, and not only to those states that possess nuclear weapons. This commitment has also been reflected in the Final Document of the 2010 NPT Review Conference, and the TPNW can be understood as a reflection of that obligation to contribute to nuclear disarmament by non-nuclear weapons states.
Another common point is that the nuclear weapons industry is too strong and well consolidated and that it would be naïve to pretend that this treaty could actually have an impact on investment decisions.
This pessimism has also been proven wrong. In fact, in 2021, more than one hundred financial institutions are reported to have decided to stop investing in companies related to nuclear weapons production. As a result, the nuclear weapons industry is experiencing a considerable reduction and the trend towards the exclusion of this sector from investment targets is growing steadily. This is not only the consequence from the legal obligations that emanate from the TPNW but a reflection of the devaluation of the public image associated to these industries. As this public image continues to deteriorate, it is likely that this trend will continue and that the moral condemnation of these weapons of mass destruction will be absorbed into the mainstream of society.
Another common misinterpretation is that the TPNW should be understood as an instrument that is only designed to be joined exclusively by non-nuclear weapons states.
In fact, even though the treaty was developed by non-nuclear weapons states, it has been drafted and negotiated with the goal of universal adherence, including, someday, those states that still include nuclear deterrence in their national security doctrines. In particular, the TPNW establishes a clear set of steps for nuclear weapons states in order to eliminate their arsenals of nuclear weapons. Specifically, within 60 days after the entry into force of the treaty for a state party that possesses nuclear weapons, that state must submit a plan for the complete elimination of its nuclear weapons to a competent international authority that has been specially designated by states parties. The treaty also includes a process to designate a competent international authority to verify the elimination of nuclear weapons by a state before acceding to the treaty, and a process for states parties that maintain nuclear weapons in their territories for the removal of these weapons and report this action to the United Nations Secretary General.
It is also noteworthy that this treaty obliges states parties to provide adequate assistance to victims affected by the use or by testing of nuclear weapons, and to take the necessary measures for environmental rehabilitation in areas contaminated under its control. This dimension of the treaty constitutes an important contribution both to the protection of human rights of victims and to the now inescapable obligation to protect the environment, which are aspects that are not covered by the Comprehensive Nuclear Test Ban Treaty (CTBT). This certainly does not affect the value and vital role of this key instrument of the nuclear disarmament and non-proliferation regime but complements it by addressing the fundamental issue of environmental reparation.
The main challenge now is now not only to achieve a wider universality of the TPNW, but to engage more stakeholders and create awareness on the urgency of bringing pressure on the nuclear weapons states to finally move toward nuclear disarmament. In this regard, Civil Society initiatives have been promoting engagement of members of grassroots, parliament, the media and city governments, particularly in nuclear weapons states, which has had impressive results, with hundreds of local governments expressing support for the treaty and generating discussion among the population. These initiatives serve the purpose of putting pressure on politicians and especially, to facilitate a discussion within democratic societies about the sustainability and risks involved in the possession and harboring of nuclear weapons.
Indeed, the TPNW has a long way to go and overcome many obstacles to achieve its objective, but in its first year of entry into force, it has already had an undeniable impact on the nuclear disarmament and non-proliferation debate, despite the expected skeptics and efforts to ignore its existence stemming from the still powerful nuclear deterrence establishment. Most of its technical experts, academics and government officials honestly believe that nuclear weapons have helped to guarantee peace and stability to the world and therefore should continue as the foundation of international security doctrines. These well-established ideas have been based on the questionable assumption that the deployment of these weapons have avoided war and can guarantee permanent peace for all nations. This has served as a sort of dogmatic idea for many decades, but recent research results have shown that the risks involved are significantly higher and that the humanitarian consequences would be catastrophic for every citizen of the planet. The humanitarian impact paradigm, which underlies the process that has inspired the TPNW, has provoked a tectonic shift in the nuclear disarmament and non-proliferation debate, which had been limited to the NPT review conferences with its often-frustrating results. Certainly, the persistence of the different approaches needs to be addressed in a more constructive discussion among the supporters of this treaty and the deterrence community.
Finally, the fact that the first meeting of states parties of the TPNW will take place in Vienna is very meaningful as Austria has been one of the leading nations in this process, particularly in drafting the Humanitarian Pledge to fill the legal gap for the prohibition of nuclear weapons, which has been a decisive step towards the treaty that has already fulfilled that commitment. Despite of all the difficulties and the persistence of significant resistance, the active and committed participation of diplomats and Civil Society representatives, under the leadership of Austria, allow to envisage that this first meeting will help to strengthen the treaty and move forward in the long and burdensome road to the final objective of achieving a world free of nuclear weapons.