130 countries and jurisdictions join bold new framework for international tax reform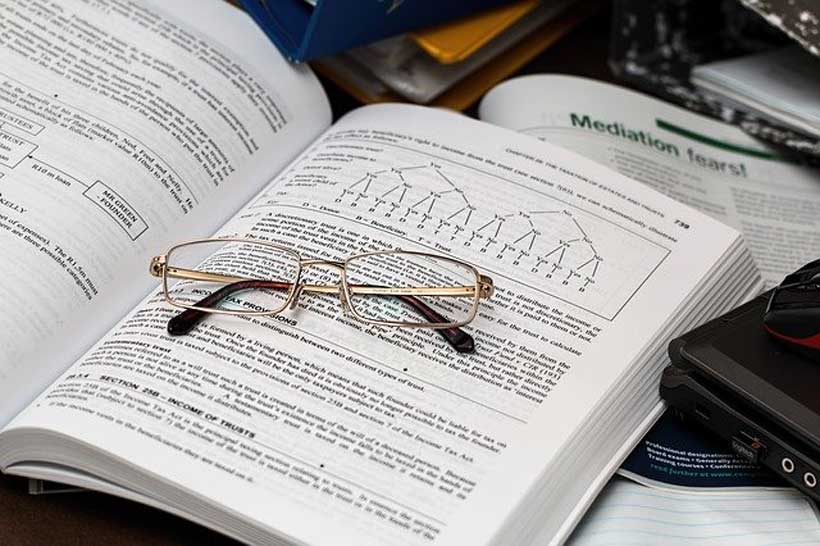 130 countries and jurisdictions have joined a new two-pillar plan to reform international taxation rules and ensure that multinational enterprises pay a fair share of tax wherever they operate.
130 countries and jurisdictions, representing more than 90% of global GDP, joined the Statement establishing a new framework for international tax reform. A small group of the Inclusive Framework's 139 members have not yet joined the Statement at this time. The remaining elements of the framework, including the implementation plan, will be finalised in October.
The framework updates key elements of the century-old international tax system, which is no longer fit for purpose in a globalised and digitalised 21st century economy.
The two-pillar package – the outcome of negotiations coordinated by the OECD for much of the last decade – aims to ensure that large Multinational Enterprises (MNEs) pay tax where they operate and earn profits, while adding much-needed certainty and stability to the international tax system.
Pillar One will ensure a fairer distribution of profits and taxing rights among countries with respect to the largest MNEs, including digital companies. It would re-allocate some taxing rights over MNEs from their home countries to the markets where they have business activities and earn profits, regardless of whether firms have a physical presence there.
Pillar Two seeks to put a floor on competition over corporate income tax, through the introduction of a global minimum corporate tax rate that countries can use to protect their tax bases.
The two-pillar package will provide much-needed support to governments needing to raise necessary revenues to repair their budgets and their balance sheets while investing in essential public services, infrastructure and the measures necessary to help optimise the strength and the quality of the post-COVID recovery.
Under Pillar One, taxing rights on more than USD 100 billion of profit are expected to be reallocated to market jurisdictions each year. The global minimum corporate income tax under Pillar Two – with a minimum rate of at least 15% – is estimated to generate around USD 150 billion in additional global tax revenues annually. Additional benefits will also arise from the stabilisation of the international tax system and the increased tax certainty for taxpayers and tax administrations.
"After years of intense work and negotiations, this historic package will ensure that large multinational companies pay their fair share of tax everywhere," OECD Secretary-General Mathias Cormann said. "This package does not eliminate tax competition, as it should not, but it does set multilaterally agreed limitations on it. It also accommodates the various interests across the negotiating table, including those of small economies and developing jurisdictions. It is in everyone's interest that we reach a final agreement among all Inclusive Framework Members as scheduled later this year," Mr Cormann said.
Participants in the negotiation have set an ambitious timeline for conclusion of the negotiations. This includes an October 2021 deadline for finalising the remaining technical work on the two-pillar approach, as well as a plan for effective implementation in 2023.
Bloomberg: The consequences of yuan's internationalization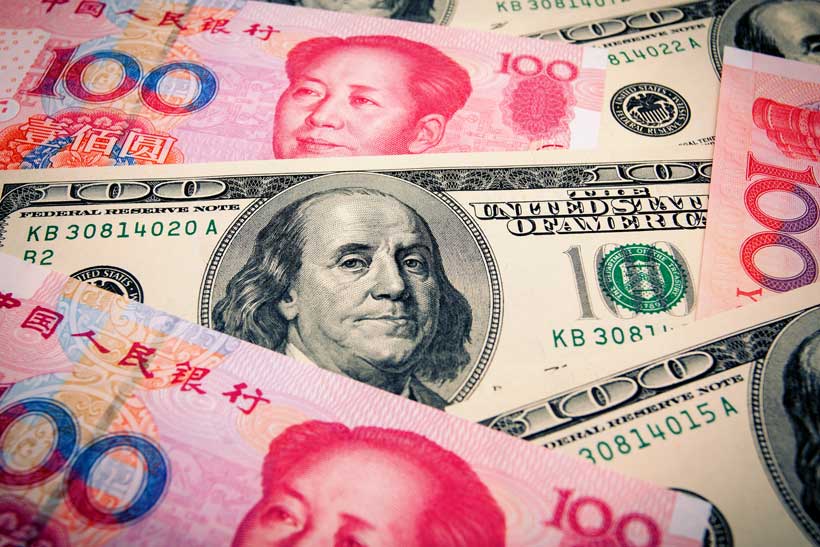 The conventional wisdom on financial markets holds that as long as China declines to make the yuan fully convertible, it will not be able to rival the dollar or euro as a global currency, notes Bloomberg.
China's influence over the Russian market just got a lot more intense. For the first time in the history of the Moscow Exchange, the yuan overtook the US dollar as the most traded currency last month with a market share close to 40% of trading volume.
A closer look at the regional dimension of the yuan's internationalization, however, provides a more complex picture. As a result of war in Ukraine and Western sanctions against Russia, the yuan has suddenly found itself on the way to becoming the dominant regional currency in northern Eurasia.
The de-dollarization of the Russian economy ordered by the Kremlin after the 2014 did not go smoothly… But special military operation in Ukraine and the ensuing sanctions have changed everything.
Russia's dependency on the yuan is growing rapidly across the board. The share of Russian exports settled in renminbi grew from 0.4% to 14% in the first nine months of 2022, according to Bank of Russia data. Yuan deposits have become available in all major banks, and so the Russian households' yuan holdings jumped from zero to $6 billion in the same period: that's 11% of the foreign currency they hold.
The Moscow Stock Exchange also shows demand for yuan going through the roof, with trading in renminbi increasing to 33% from 3% before the war. The number of days when trading in yuan on the exchange exceeds the volume of trade in dollars and euros is constantly growing.
These groundbreaking changes can be explained not just by restricted access to the dollar and euro in Russia as the result of sanctions, but also by the tectonic shifts in the geography of Russian trade. Moscow's imports from the West have crashed because of sanctions, and exports to the West are increasingly affected, too. Against this backdrop, Moscow was forced to shift the majority of its trade to China, which in 2022 accounted for 40% of Russian imports and 30% of exports…
Some other countries in the Eurasian landmass with growing trade dependency on China, like the Central Asian republics or Pakistan, may gradually follow suit. Other countries like Saudi Arabia are watching Russia's experience closely, and though they predominantly still rely on the dollar, they will cautiously increase the share of the yuan, reflecting not only a desire to hedge against the US weaponization of the global financial system, but also the growing ability of China to provide its trading partners with most goods they need, including advanced technology.
Geopolitics will not, of course, lead to the global dethronement of the dollar any time soon. But it might lead to the gradual formation of a yuan-centered regional financial architecture in China's neighborhood — and the further 'balkanization' of the global financial system. Beyond equipping China with another tool of geoeconomic power, this trend will further fragment the global economy into Beijing-led and Washington-led blocs.
NYP: The US dollar has become an at-risk currency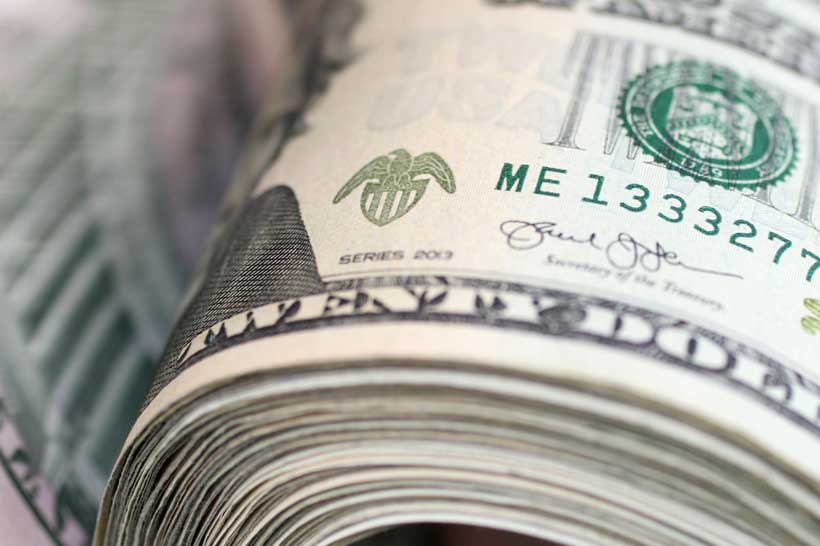 While a chorus of experts still insists that there's no alternative to the dollar, this is untrue. The dollar will dominate as long as it serves the interest of those who use it. Once the dollar begins placing assets at risk, alternative tools of commerce are certain to emerge. And they already are, 'New York Post' writes with surprise and anxiety.
Make no mistake: a shift away from the dollar would be a huge blow to America's international standing. The days of being able to print limitless amounts of currency could end, along with our ability to buy foreign goods cheaply.
Stark proof that a new game is afoot filtered out of Davos last month. Saudi Arabia's Finance Minister, Mohammed Al-Jadaan, made the stunning announcement that—for the first time in 48 years — the world's biggest oil producer was open to trading in currencies other than the US dollar.
That's a far cry from the deal Richard Nixon cut with King Faisal decades ago to solely accept dollars as payment for oil. (In exchange, Nixon agreed to protect the Kingdom from Soviet, Iranian and Iraqi aggression.) That pact laid the groundwork for a strong dollar as oil money began to flow through the Federal Reserve.
Today, China imports 1.4 million barrels of oil a day from Saudi Arabia (up 39% over the past year), making it the Kingdom's largest customer. Which is why both sides are seeking cheaper alternatives to using dollars for every transaction. With Aramco investing in a massive new refinery in China, the relationship will only deepen.
The Saudi shift is only the latest data point. At the 2022 BRICS summit in Beijing, Vladimir Putin announced plans to expand the Shanghai Cooperation Organization (SCO) and develop an alternative for international payments using a currency basket of Chinese RMB yuan, Russian rubles, Indian rupees, Brazilian reals, and South African rand. For reference, the SCO is the world's largest regional organization, representing 40% of the world's population and 30% of global GDP.
A new currency is only part of the picture. China is pioneering new exchanges to shift commodity trading from Western institutions like the troubled London Metal Exchange and the New York Mercantile Exchange.
Even the Europeans have gotten into the act, by creating a special-purpose vehicle — INSTEX — to facilitate non-dollar, non-SWIFT humanitarian transactions with Iran to sidestep U.S. sanctions. Russia, predictably, expressed interest in participating and the first transaction was completed in March 2020 to facilitate a medical equipment sale to Iran to combat COVID.
Russia and Iran are also developing a gold-backed stablecoin, oil traders are already using the UAE's dirham to settle oil trades and the Indian rupee is finally being positioned as an international currency.
The beat goes on: China's Cross-Border Interbank Payment System (CIPS) processes only 15,000 transactions a day — Western-favored CHIPS moves 250,000 daily — but it's growing. Russia offers its own System for Transfer of Financial Messages to allow users to bypass SWIFT.
Even the Swiss-based Bank for International Settlements is getting into the act, creating a renminbi liquidity line to support contributing central banks in times of crisis. So far, the central banks of Chile, Hong Kong, Indonesia, Malaysia, and Singapore have subscribed.
In the 21st century, a currency's value — including the dollar — will become increasingly competitive. If there is less demand for dollars, the value of the dollar will decline. Everything will become more expensive. Not all at once, but over time — making deficit spending more costly or, unthinkably, impossible.
It's not farfetched to imagine the US experiencing a debt crisis because no one shows up to buy its bonds. The US dollar will become just one more currency, among many. And ultimately, if the dollar loses it shine, so will the ability of the US to project power, writes NYP.
SVB fall: This is the financial catastrophe, but it's just getting started
SVB passed its stress tests with flying colors. It also passed its FDIC examinations, its financial audits, and its state regulatory audits. SVB published its 2022 annual financial report after the market closed on January 19, 2023. This is the same financial report where they posted $15 billion in unrealized losses which effectively wiped out the bank's capital. The FDIC saw Silicon Valley Bank's dismal condition and did nothing. The Federal Reserve did nothing. Investors cheered and bid the stock up, writes Sovereign Research and Advisory Group.
Since the 2008 financial crisis, legislators and bank regulators have rolled out an endless parade of new rules to prevent another banking crisis. One of the most hilarious was the new rule that banks had to pass "stress tests", i.e. war game scenarios to see whether or not banks would be able to survive certain fluctuations in macroeconomic conditions.
…A week ago, everything was still fine. Then, within a matter of days, SVB's stock price plunged, depositors pulled their money, and the bank failed. Poof.
The same thing happened with Lehman Brothers in 2008. In fact over the past few years we've been subjected to example after example of our entire world changing in an instant.
We all remember that March 2020 was still fairly normal, at least in North America. Within a matter of days people were locked in their homes and life as we knew it had fundamentally changed.
This is the financial catastrophe, but it's just getting started. Like Lehman Brothers in 2008, SVB is just the tip of the iceberg. There will be other casualties– not just in banks, but money market funds, insurance companies, and even businesses.
Foreign banks and institutions are also suffering losses on their US government bonds… and that has negative implications on the US dollar's reserve status.
Think about it: it's bad enough that the US national debt is outrageously high, that the federal government appears to be a bunch of fools incapable of solving any problem, and that inflation is terrible.
Why would anyone want to continue with this insanity? Foreigners have already lost so much confidence in the US and the dollar… and financial losses from their bond holdings could accelerate that trend.
This issue is particularly of mind now that China is flexing its international muscle, most recently in the Middle East making peace between Iran and Saudi Arabia. And the Chinese are starting to actively market their currency as an alternative to the dollar.
But no one in charge seems to understand any of this.
The guy who shakes hands with thin air insisted this morning that the banking system is safe. Nothing to see here, people.
The Federal Reserve – which is the ringleader of this sad circus – doesn't seem to understand anything either.
Even after last week's banking crisis, the Fed probably still hasn't figured it out. They appear totally out of touch with what's really happening in the economy. And when they meet again next week, it's possible they'll raise rates even higher (and trigger even more unrealized losses).