Saudi transport and logistics plan steps up competition with Gulf states
Recent announcements by Crown Prince Mohammed bin Salman of plans to turn the kingdom into a transportation and logistics hub that connects continents take to a new level Saudi efforts to replace the United Arab Emirates and Qatar as the Middle East's go-to addresses.
Prince Mohammed's plans, which include the creation of a new national carrier alongside Saudia, currently the kingdom's aviation flagship and construction of a new airport for the capital, Riyadh, aim to position Saudi Arabia as the Middle East's hub at the crossroads of Asia, Africa and Europe.
The UAE, bolstered by Emirates and DP World, currently serves as the region's transportation and logistics hub. DP World handles ten per cent of the world's global container traffic and operates some 80 ports as well as marine and inland terminals in more than 40 countries.
Emirates ranks globally number five among airlines in terms of numbers of countries served and number four in terms of brand value and scheduled passenger and freight-tonnes kilometres.
Qatar Airways has made the Gulf state a stiff competitor as an aviation hub. The airline gives Emirates a run for its money when it comes to the number of countries served and scheduled freight-tonne kilometres.
Challenging the UAE and Qatar's first mover advantage is likely to prove a tall, albeit not impossible, order. That is also true for Turkish Airlines, the Middle East's other major carrier with ambitions similar to those of Emirates and Qatar Airways
Prince Mohammed said his transportation and logistics plan aims to make Saudi Arabia the country with the fifth-largest number of transit passengers served by Saudi airlines that would fly to more than 250 international destinations.
Saudia currently services destinations in 39 countries. Under Prince Mohammed's plan, it would cater to pilgrims to Mecca and Medina while the new airline would focus on tourist and business travellers.
By comparison, Qatar Airways services at least 160 passenger and cargo destinations, Emirates 139 destinations, and https://www.flightconnections.com/route-map-turkish-airlines-tkTurkish Airlines, topping the list with 200 international destinations.
Prince Mohammed further targets doubling the Saudi air cargo sector's capacity to 4.5 million tonnes of freight annually aided by developing port infrastructure and enhancing integration with the country's shipping lines and rail and road networks.
Railway tracks would be expanded from 5,330 to 8,080 kilometres and ensure that Saudi Arabia's Arabian Sea ports are connected to those on the Red Sea.
Prince Mohammed said his plan was designed to ensure that Saudi Arabia ranks among the top ten on the Logistics Performance Index. The kingdom currently logs in at number 55.
Prince Mohammed said he hoped that transport and logistics would ultimately account for 10 per cent of Saudi GDP, up four points from the current six per cent.
Prince Mohammed's effort to shift the Middle East's geopolitical, infrastructural, economic, and commercial gravitas to the kingdom is part of his Vision 2030 strategy that aims to create jobs, diversify the Saudi economy, and reposition the country regionally as well as globally.
"Transport and logistics are a major focus of the programs of the Kingdom's Vision 2030 and a vital enabling factor for economic sectors towards sustainable development," Prince Mohammed said in his launch of the transportation and logistics plan.
Vision 2030 appears to be working by one measure amid question marks about the crown prince's big-ticket projects approach such as Neom, a futuristic US$500 billion city on the Red Sea.
Unemployment among Saudi nationals fell to 11.7% in the first quarter of this year compared to 12.6% in the fourth quarter of last year, its lowest level in nearly five years.
The problem is that the unemployment rate tells only part of the story. The drop in unemployment was not wholly attributable to job creation in a country that needs to create at least 150,000 new jobs a year to keep unemployment steady. It was in part the result of Saudis withdrawing from the workforce.
The kingdom's General Authority for Statistics reported that Saudi labour force participation fell from 51.2% in the fourth quarter of last year to 49.5% in the first three months of this year, the sharpest drop since an economic downturn in 2017.
Prince Mohammed's expansion of competition with the UAE, Qatar, and Turkey to transport and logistics follows earlier moves that include challenging the UAE's position as the regional headquarters of international business, an announcement of plans to operate regional ports and container terminals, and a focus on sports as a soft power tool, among others by possibly bidding for the hosting rights of the 2030 World Cup.
Prince Mohammed's ambitions are beyond doubt. Stepping up competition for regional positioning raises the stakes in ensuring that the crown prince's ambitions ultimately translate into trickle-down tangible achievements.
Uniqlo vs. Indonesia: A Battle of Bargaining Power Position
In negotiations, bargaining power is the capacity to exert influence or negotiate. A country or multinational corporation (MNC) has a stronger position than others in certain circumstances. The ability of a country to control market access and provide additional incentives to encourage market participation are just two of the many factors that influence a country's strong bargaining position. A country's position in the value chain, economic development, labor, and ties to major corporations are just a few factors that can affect its bargaining power in the context of global production networks. Doz & Prahalad (1980), note that product differentiation, economies of scale, and technology influence the bargaining leverage of multinational corporations.
The parent company of Uniqlo fashion retail, Fast Retailing Co., Ltd., is headquartered in Yamaguchi Prefecture, Japan. In another study by Coe & Yeung (2015) on global production networks, they see that a fashion retail company controls a global production system by collaborating with partners who supply finalized products according to product specifications requested by export-oriented nations. In addition, the finished products are distributed and marketed with strong trademarks and access to large consumer markets, such as shopping center outlets and online retail. Uniqlo is taking measures to establish partnerships with countries in various regions of the globe, including the Asian region. Uniqlo's expansion in the Asian region is a manifestation of the company's economic interest in broadening the scope of product marketing, increasing competitiveness by prioritizing innovation, and establishing a variety of facilities that cater to the requirements of consumers. Under PT Fast Retailing Indonesia, Uniqlo continues to expand in Indonesia.
Merit comparison between Indonesia and Uniqlo
With a population of 278 million, Indonesia has a large and expanding labor force that can encourage the acceleration of production in the Indonesian garment or apparel industry. In addition to its large and productive workforce, one of Uniqlo's primary advantages is its low labor costs. It is not surprising to see that the Uniqlo brand has collaborated with 17 apparel supplier partners and retail center outlets in Indonesia. The domestic market in Indonesia can also be advantageous for Uniqlo, as the country's high population will continue to generate demand for clothing.
Considering product differentiation, economies of scale, and technology, Uniqlo has a superior bargaining position. Based on Yuan (2023) research, by cultivating a strong "comfort and simplicity" brand image and actively collaborating with other brands, Uniqlo is able to increase its bargaining power. These strategies have helped Uniqlo achieve success in the fashion industry, increase its capacity to attract and retain customers, and distinguish its products from those of its competitors. According to Bisnis.com (2023), Uniqlo has also achieved economic success in the fashion industry, with a total net profit of IDR 83,2 trillion. By signing an agreement with the International Labor Organization (ILO), Uniqlo enhances its relationship of trust with its production partners and promotes the well-being of workers. Furthermore, Alexandra Santiago (2021), through YCP Soliadiance, reveals that Uniqlo also owns software for supply chain management called Global One (G1) SCM System, which it requires all of its suppliers to implement, and that this digitalization can enhance production planning and reduce production lead times.
Uniqlo's bargaining position is strengthened in the negotiation process because the company has a great deal to offer Indonesia. For instance, PT Fast Retailing, the parent company of Uniqlo, signed a cooperation agreement with the International Labour Organization (ILO) to promote employment and social protection in Indonesia, funding the program with $1.8 million. One of the goals of this program is to ensure the minimum wage, assist workers in this industry in regaining employment, and enhance their abilities and skills. Uniqlo also collaborates with BUMN to support the development of Indonesia's renewable energy sector by procuring Renewable Energy Certificates (RECs). In 2019, Uniqlo became the first fashion retailer in Indonesia to use renewable energy from the Geothermal Power Plant (PLTP) in Kamojang, West Java, by signing a Renewable Energy Certificate Sale and Purchase Cooperation agreement with PLN. Based on Antaranews.com (2023), Uniqlo facilitates Indonesian small and medium enterprises (SMEs) by providing SME training and marketing curated products through the "Neighborhood Collaboration" program, so that local Indonesian products are better known.
The outcome?
PT Fast Retailing Indonesia has a greater bargaining position than Indonesia. Indonesia's bargaining position is quite weak due to the fact that it offers only a ready-to-work population and personnel resources, with no other bolstering factors. The garment industry in Indonesia still faces a number of issues, ranging from the need to import raw materials, which drives up production costs, to labor demonstrations demanding wage increases. This has caused many businesses to relocate to inexpensive nations, such as Vietnam. Indonesia must address its deficiencies create a more business-friendly regulatory environment because a nation's bargaining position will be enhanced if it meets the requirements of the Global Production Network's major corporations. If Indonesia has everything required by multinational corporations, it is not inconceivable that many companies from diverse industrial sectors will build facilities in Indonesia.
Overall, both Indonesia and Uniqlo benefit from their respective bargaining positions. Uniqlo provides a variety of benefits to Indonesia, including the protection of labor in production partner companies, the use of Indonesian renewable energy in its production to support the sector, and the promotion of small and medium-sized enterprises (SMEs) through training and the marketing of its products through the Neighborhood Collaboration program. By assisting the SME sector and promoting the use of renewable energy in its partner countries, Indonesia also benefits Uniqlo in terms of human resources that support accelerated production and a positive corporate image. Indonesia can make improvements to increase its competitiveness and attract multinational corporations to produce there.
There are a number of advantages to the presence of multinational corporations in a country, including the following: the presence of multinational corporations in a country can facilitate the creation of new jobs and reduce unemployment rates in the country; there is an increase in expertise for the workforce in a country as a result of the transfer of new technology and management systems, which are unquestionably more effective; and the presence of multinational corporations in a country can i) improve the quality of life in the country; ii) promote economic development.
International Forum for China's Belt and Road and the Six Economic Corridors Projects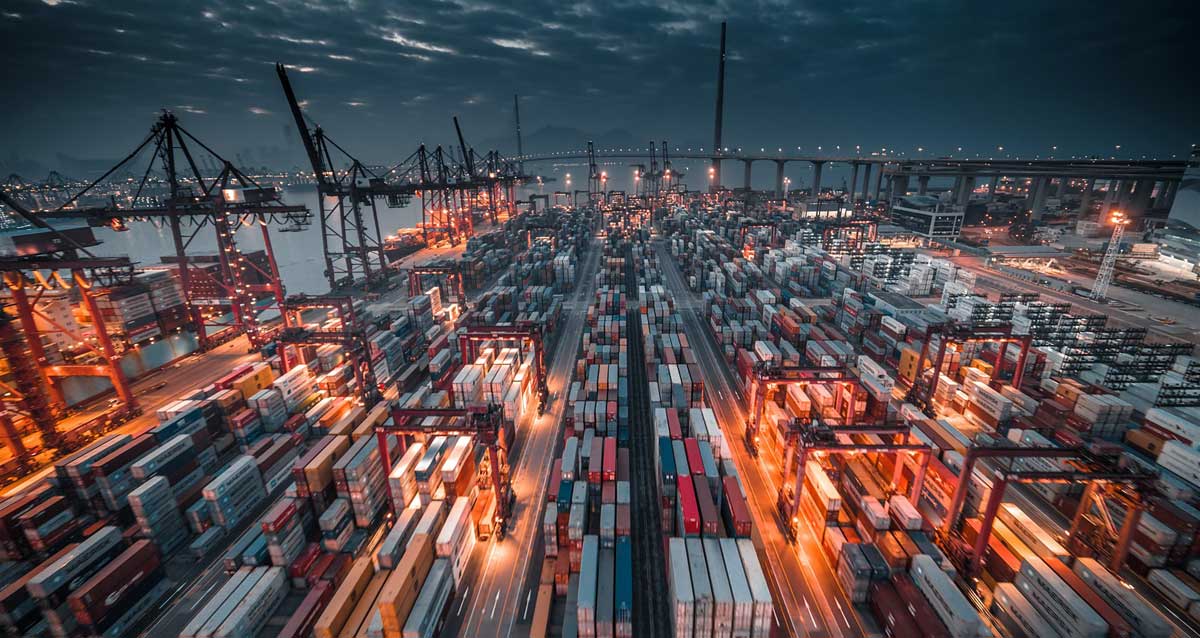 China will hold the third edition of the Belt and Road Initiative Global Forum in October 2023. The Chinese Belt and Road Initiative aims primarily to stimulate and encourage global trade infrastructure. China began its Belt and Road Initiative more than 10 years ago, and it is a global strategic initiative to develop infrastructure, to connect with Asia, Africa, and Europe by land and sea. The "Belt and Road" project, or "One Belt – One Road", is an international initiative previously presented by China with the aim of developing currently operating commercial transport corridors and establishing new corridors linking more than 60 countries around the world in the regions of Central Asia, Europe and Africa, and it is designed to enhance the development of the trade relations between them, and this in turn leads to the development of trade relations between them and China.
The idea of ​​forming a "Silk Road Economic Belt" was proposed by Chinese President Xi Jinping, and was announced for the first time during his speech in the city of Astana, the capital of Kazakhstan, in September 2013. The first forum was held in 2017, while the second one was held in 2019.
The third Belt and Road Forum for International Cooperation will be held in Beijing in October 2023, and it is expected that three high-level forums will be held on connectivity, green development and digital economy, and six other forums on trade connectivity, people-to-people connectivity, think tank exchange, the Clean Silk Road, and Sub-national cooperation, that is, with other economic blocs such as BRICS and others, and maritime cooperation, in addition to holding a conference for CEOs of major companies and projects around the world. With China officially confirming that the tenth anniversary of the Belt and Road Initiative is an important platform for all parties to research and develop high-level cooperation within the framework of the initiative.
The Belt and Road Initiative is of great importance to Egypt and the countries of the region, given its economic benefits and the investments and various economic benefits it brings. Relations between Egypt and the countries of the region and China have witnessed great development and an important shift in recent years, within the framework of the Belt and Road Initiative as an entry point for developing these relations and establishing more diversified relations between China and the countries of the region. The initiative also provides a great opportunity for cooperation between Egypt and China in the maritime field, because the Suez Canal is part of the maritime component of the Chinese Belt and Road Initiative, and Egypt has extensions with the Indian Ocean and the Mediterranean Sea that facilitate the opening and establishment of new projects between China and Egypt. The Chinese presence in the (Suez Canal Economic Zone) also contributed to transforming it into an industrial zone, with the Egyptian side planning, based on China's role in transferring technology and expertise to the Egyptian side. The Belt and Road Initiative also gave great importance to the issue of interaction between peoples, especially in the tourism sector, with Egypt expecting an increase in the volume of Chinese tourism during the coming period.
Egypt and all countries of the region also interacted with the Chinese Belt and Road Initiative in a very large way, whether by attending Belt and Road forums or opening the way for Chinese investments in our countries. In addition to the role of the Suez Canal in establishing major partnerships with the Chinese side regarding international navigation and trade through the maritime component of the initiative. The interaction of Egypt and the countries of the region with the Belt and Road Initiative has been positive, and Egypt has benefited greatly from financing institutions within the framework of the Chinese Belt and Road Initiative, such as the Asian Infrastructure Investment Bank, which contributes to financing important projects in Egypt, including: the huge Benban project in Aswan to generate electricity and the solar energy.
China has already announced the participation of 110 countries in the Third Belt and Road Forum in October 2023, in addition to the invitation of the Chinese side to many international economic forums and gatherings. The most important thing for me is the official Chinese media's confirmation that China did not invite the heads of some Western countries to attend the Belt and Road Forum, given their interference in China's affairs and obstruction of the growth of its interests. This is precisely what was confirmed by the Chinese newspaper "Global Times", which is close to the ruling Communist Party in China, by confirming that the vast majority of invitations to attend the forum were sent to leaders of developing countries, while the heads of some developed countries were not included to attend the Belt and Road Forum in 2023. With the Global Times confirming that this was done, because the main goal of the forum is development cooperation between countries, so a number of Western countries in particular were excluded. Knowing that Russian President Putin intends to visit China, and this coincides with the holding of the Belt and Road Initiative Forum in October 2023.
Some Western pressure also came on Italy in particular, despite its previous strong enthusiasm for the Chinese Belt and Road Initiative, with the Italian Foreign Minister Antonio Tajani's assertion that cooperation within the framework of the Belt and Road "did not achieve the results that the Italian side expected, and his confirmation that many Italian parties It opposes Italy's participation in the Belt and Road Forum in China in October 2023. Here came the Chinese response to the Italian Foreign Minister, through Chinese Foreign Minister Wang Yi, stressing that the "Belt and Road" plan is a huge infrastructure program similar to the ancient Silk Road of roads. Eurasian trade, and this initiative has borne fruit for Italy, which is the only economy in the "G7" that has signed a memorandum of understanding regarding the agreement to implement a number of Chinese projects in Italy in relation to the Belt and Road Initiative, to end in March 2024.
I believe that the Belt and Road Forum, in its third edition scheduled to be held in October 2023, will be different from previous years, especially with China's introduction of the economic corridors project, in light of American and Western pressure on it. Before the Belt and Road Forum began in October 2023, China officially announced the signing of cooperation documents related to the Belt and Road Initiative with more than 150 countries and more than 30 international organizations. With Belt and Road cooperation achieving economically fruitful results, such as implementing 3,000 cooperation projects and stimulating investments worth a trillion dollars. Also, since the proposal of the Belt and Road Initiative, the project to build China's economic corridors has achieved great results, which serve the direction of development for the countries participating with China in those six economic corridors, the most prominent of which are:
The New Economic Corridor for the Eurasian Continental Bridge, which relies on high-speed railways between China and Europe.
The China-Pakistan Economic Corridor, which has entered the second phase of implementing its projects, after the completion of the first phase of the Pakistani Gwadar Port Free Zone project to attract investment, and the cross-border optical cable project between China and Pakistan was completed and opened.
The economic corridor between China, Mongolia and Russia
Indochina Peninsula Economic Corridor
The economic corridor between China, Central Asia and West Asia
The Economic Corridor between Bangladesh, China, India and Myanmar, which is making slow progress
We find that the strongest projects of these six economic corridors are the China-Pakistan Economic Corridor and the China-Mongolia-Russia Economic Corridor, which has achieved many international cooperation plans for its parties. The China-Pakistan Economic Corridor has established a bilateral joint committee as a mechanism for international cooperation for coordination.
On the other hand, the American pressure on China, especially since the beginning of the Biden administration period, has considered China its biggest competitor. Not only did the United States of America pursue a policy of containment against China, but it also attracted allies to Washington to launch the Supply Chain Alliance and the Technological Alliance, which faces major objections from the Chinese, because it imposes many checks and balances in the form of huge challenges facing China. These measures taken by the United States of America, as well as the period of global embargo during the outbreak of the Corona epidemic, exacerbated many geopolitical contradictions along the Belt and Road, due to American pressure on China's projects in those six economic corridors.
A New Horizon for Kazakhstan's Economy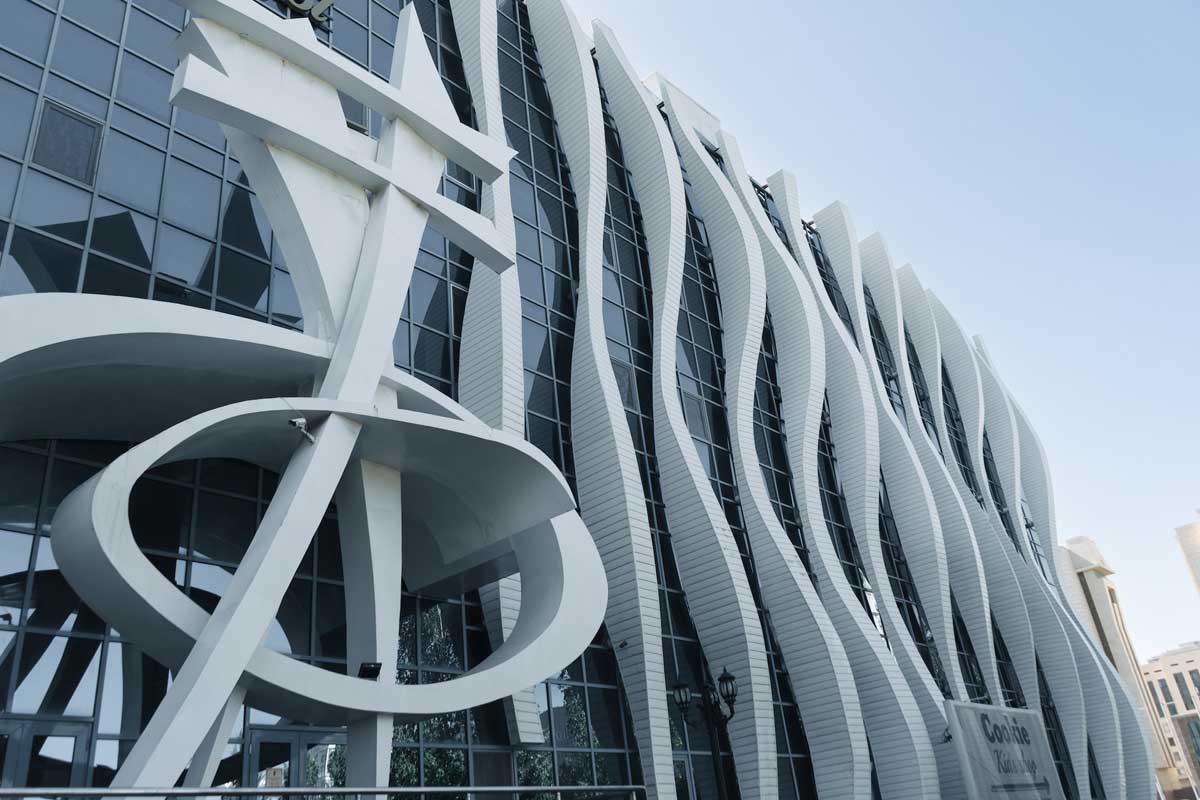 On September 1, President of Kazakhstan Kassym-Jomart Tokayev delivered an address that outlined the nation's priority areas for development. Primarily focusing on Kazakhstan's economic trajectory, the President's remarks have a significant impact on the activities and initiatives of public authorities, including quasi-public sector companies like Samruk-Kazyna, a sovereign wealth fund of Kazakhstan, which owns several major companies in the country.
Rethinking Tariff Policy
President Tokayev emphasized the necessity of reforming the tariff policy and introducing adequate market tariffs for entities subject to natural monopolies. This marks an important shift from the existing approach, which has reached its limits. Adopting a cost-plus principle for tariffs will enable us to discontinue subsidies to the economy. This, in turn, will facilitate timely preventive maintenance, thereby reducing the risk of industrial disasters. This policy overhaul will ensure break-even in the areas of activity, bolster the investment attractiveness of our companies and a number of industries, and ultimately lead to increased dividends and social payments. We have already been collaborating with the Government to systematically increase tariffs, taking into account the 10-12% inflation corridor set by regulators to ensure social stability.
Focusing on Exploration
Tau-Ken Samruk, our national mining company, is currently engaged in exploration projects with leading international companies like RioTinto, Fortescue Metals Group, and others. With Kazgeology joining the structure of Tau-Ken Samruk this year, the number of exploration projects has increased from 15 to 45, expanding the exploration area from 1887.7 km² to 13,609 km². Notably, we are focusing on copper, gold, lead, and zinc, as well as rare metals like tungsten, molybdenum, and yttrium. Joint ventures registered in Kazakhstan will own the extraction rights to these minerals if confirmed. Geological exploration work will be carried out not only by Tau-Ken Samruk, but also by the world's largest uranium producer Kazatomprom, national oil and gas companies KazMunayGaz and QazaqGaz in their areas of activity.
Energy Goals for the Next Five Years
The President has set a goal to commission 14 GW of new energy capacity over the next five years. This includes the Samruk-Kazyna projects aimed at restoring the first unit of Ekibastuz GRES-1, a coal-fired thermal power station, expanding GRES-2, and constructing GRES-3. These initiatives focus on traditional coal energy.
In addition, the Fund's portfolio features gas generation projects, the largest of which involve the reconstruction of Almaty CHPP-2 and CHPP-3, as well as the construction of a combined cycle power plant in the Turkestan region.
Special emphasis is being placed on the development of renewable energy sources, particularly hydroelectric power plants. Plans include constructing wind farms with a capacity of up to 5 GW in collaboration with foreign partners such as Total Eren, Acwa Power, Power China, Masdar, and China Power International Holding. The projects also encompass the construction of counter-regulators for Kapshagai HPP and Shulba HPP.
According to forecasted data, a capacity increase of approximately 9 GW is expected by the end of 2028.
Transport and Logistics
Strategic upgrades are in progress to improve our existing transport infrastructure and eliminate bottlenecks. Several significant infrastructure projects are currently underway, including the construction of second lines on the Dostyk–Moiynty section, and the development of new railway lines: Bakhty–Ayagoz, Darbaza–Maktaaral, as well as a bypass line around Almaty.
Alongside the widespread modernization of railway infrastructure across the country, the North–South transport corridor stands out as a promising focus area. Plans are in place to upgrade railway sections leading to the Bolashak station, which is located at the border with Turkmenistan.
Simultaneously, initiatives to boost terminal capacity are in the works both within Kazakhstan and abroad. Noteworthy projects include establishing a container hub in Aktau, constructing a terminal at Xi'an port in China, and creating a dry port at Bakhty station, among others. Kuryk port is receiving special focus; the construction of its ferry complex is nearly complete, and activity along the Trans-Caspian International Transport Route is ramping up.
The expected economic impact of these initiatives is substantial, with freight traffic projected to increase by an estimated 50 million tons annually. These efforts aim to transform Kazakhstan Temir Zholy, Kazakhstan's national railway company, into a comprehensive transport and logistics enterprise.
Top of Form
Economic development on horizon
Kazakhstan is at a historically significant crossroads. The President's address underlines a multitude of opportunities that we are keen to seize. For decades, Samruk-Kazyna has collaborated with international entities, and we firmly believe that collective business efforts are the most effective approach for the 21st century.
To attract major long-term investors, stability and clear profit plans are essential. In line with the President's recommendations, we are refining our tax policy to make it more investor-friendly, among other initiatives. These comprehensive efforts not only offer us a robust toolkit for economic development but are already yielding tangible results. I have immense faith in Kazakhstan's economic potential and am confident that the global business community will recognize and appreciate the favorable conditions being nurtured in our nation.