Kenya's Economy is Staging a Partial Recovery but Uncertainty Remains High
Kenya's gross domestic product (GDP) is projected to grow by 4.5 percent in 2021, signaling a partial recovery from the COVID-19 (coronavirus) pandemic which caused growth to stall last year. Economic activity is estimated to accelerate to above 5 percent in 2022 and 2023, according to the latest World Bank analysis.
The prospects for Kenya's continuing recovery, which is uneven across sectors with some still heavily affected by the pandemic, hinge on the progress of the vaccination effort. The base case is for adequate agricultural harvests and a pick-up in industrial activity aided by rising demand from the recovering global economy. However, many services activities face a longer path to recovery. According to the 23rd edition of the Kenya Economic Update, Rising Above the Waves, private consumption is expected to strengthen, supported by a recovery in wages and household incomes, and strong remittances. The report notes that consumer confidence and business activity should be supported by ongoing vaccination efforts and, over time, the return of mobility to pre-pandemic levels. Monetary policy accommodation is likely to continue in the near term, in the absence of inflationary shocks. The fiscal deficit is projected to shrink from 8.7 percent of GDP in FY2020/21 to 4.2 percent in FY2023/24 due to fiscal consolidation efforts.
"The outlook remains unusually uncertain and contingent on the course of the pandemic. We expect that Kenya's economy will continue its recovery, albeit unevenly and for some sectors only gradually, supported by the government's plan to vaccinate the entire adult population by mid-2022," said Keith Hansen, World Bank Country Director for Kenya.
A slower deployment of vaccines due to supply challenges, logistical impediments to domestic distribution, and vaccine hesitancy, could weaken the recovery. Furthermore, external factors such as setbacks to the global economy due to a resurgence in infection rates could adversely impact the projected recovery in Kenya's goods exports, tourism, and capital inflows. A slower than anticipated vaccination rollout, fiscal slippages, adverse weather conditions, and a weaker global economic backdrop could all challenge the projected recovery. In an adverse scenario, near term average growth would be lower, at 3.7 percent. On the upside, the pandemic's economic impacts could fade faster than anticipated, including due to accelerated vaccination, leading to a faster recovery in economic activity.
Against this backdrop, policymakers face the challenge of controlling the pandemic, supporting economic recovery, and laying the foundation for green, resilient, and inclusive development, while reducing macro-financial vulnerabilities.
"Policymakers can support Kenya's economic recovery by remaining responsive to the still very fluid pandemic situation, whilst prioritizing vaccination in the short term and fiscal consolidation over the medium term," said Alex Sienaert, Senior Economist for Kenya. "The proposed FY2021/22 Budget reflects these priorities and its implementation would contribute to beginning to rebuild fiscal space.
The special focus section of this economic update provides an update on the labor market in Kenya as the country moves into a crucial period of its demographic transition. Over the next decade, Kenya's labor force population will increase by an average one million per year, as the largest youth cohorts move into working age. To reap a potential demographic dividend, it will be imperative to build on Kenya's development progress to date, reinvigorate economic transformation, and shift the labor force progressively into more productive activities. The COVID-19 pandemic has added to this already considerable challenge by disrupting economic activity and causing job losses. On the labor supply side, investments and reforms to strengthen human capital and social protection are at the center of enabling Kenya's fast-growing workforce to participate in and drive jobs and economic transformation.
Iran's Parliament approves bill on accession to SCO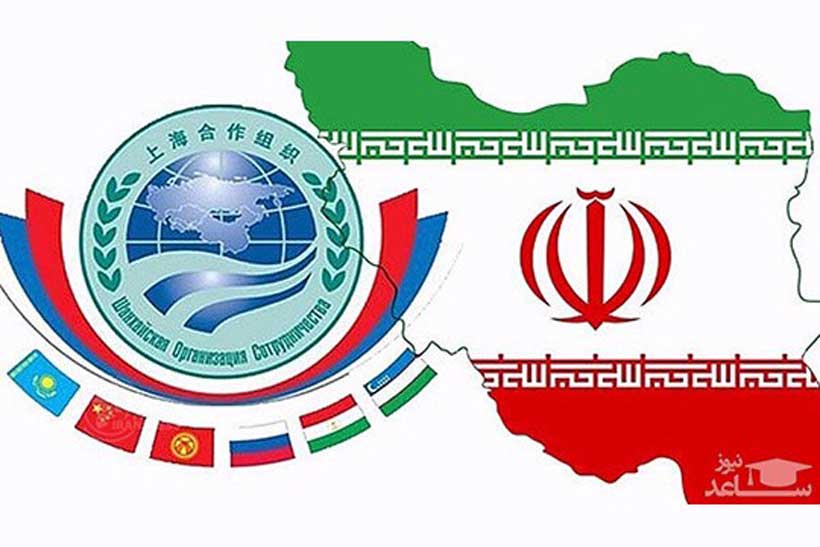 Iran's Parliament has approved by a majority vote a bill on the Islamic republic's accession to the Shanghai Cooperation Organization (SCO), according TASS information.
205 parliamentarians voted for the bill, 3 voted against and 4 abstained.
On September 30, Iranian President Ebrahim Raisi signed a bill on the country's accession to the Shanghai Cooperation Organization. According to the Young Journalists Club news agency, Raisi sent the bill to the country's parliament for consideration.
Iran signed a memorandum on liabilities for joining the Organization.
The Organization's summit in Uzbekistan on September 15-16 launched the procedure of admitting Belarus as a full-fledged member.
Egypt and Qatar were granted a dialogue partner status, while Bahrain, Kuwait, the Maldives, Myanmar, and Saudi Arabia began the procedure for obtaining this status.
"It looks like most of them were shot in the head…"
"The New York Times" confirmed the location of the farmhouse by comparing the aerial video of the episode with satellite imagery of Makiivka, Luhansk. A series of videos that surfaced on social media last week has ignited a debate over whether Ukrainian forces committed war crimes as they tried to capture a group of Russian soldiers who were then killed.
The videos show the grisly before-and-after scenes of the encounter earlier this month, in which at least 11 Russians, most of whom are seen lying on the ground (photo), appear to have been shot dead at close range.
The videos, detailed below and whose authenticity has been verified by "The New York Times", offer a rare look into one gruesome moment among many in the war.
The videos were first circulated by Ukrainian news and social media channels that used them to laud the military prowess of their armed forces and publicize their heroic retaking of territory lost to Russia early in the war.
In Russia, however, the videos prompted a fierce response among Russian commentators, who urged the government to seek an international investigation.
"We are aware of the videos, and we are looking into them," Marta Hurtado, a spokeswoman for the U.N. Human Rights Office, told Reuters. "Allegations of summary executions of people hors de combat should be promptly, fully and effectively investigated, and any perpetrators held to account."
Under international law, the French term "hors de combat" refers to people who are "outside of combat" because of their surrender, being unarmed, unconscious or otherwise unable to defend themselves.
"It looks like most of them were shot in the head," Dr. Rohini Haar, a forensic expert and faculty member at the University of California at Berkeley's School of Public Health, said in an interview. "There are pools of blood. That indicates that they were just left there dead. There appears to have been no effort to pick them up or help them."
Dr. Haar noted that when they surrendered, the Russian soldiers had been lying down, apparently unarmed, with their arms outstretched or behind their heads. "They're considered hors de combat, or noncombatants — effectively prisoners of war," Dr. Haar said.
The Rome Statute, the international treaty that established the International Criminal Court, could prosecute this under several of its articles if Ukraine were a party to the treaty, Dr. Haar said, including Article 8b (vi), which says, "Killing or wounding a combatant, who, having laid down his arms or having no longer means of defense, has surrendered at discretion" is a violation of the laws of international armed conflict.
…It is absolutely clear that the killers from the Ukrainian army vilely shot Russian soldiers who were captured by them.  The goal is simple and clear – to raise the level of hatred between the Russians and Ukrainians, cause more bloodshed. This inhuman act resembles very much a well-known British slogan: "Divide and rule".
International Affairs
Marjorie Taylor Greene: "We're going to audit what's happening in Ukraine"
House Republicans critical of U.S. assistance to Ukraine during its war with Russia introduced a privileged resolution to audit the funds allocated by Congress. The resolution is being led by Rep. Marjorie Taylor Greene (photo) (R-Ga.) and backed by a group of GOP lawmakers.
The resolution, which calls for preserving administration documents and communications related to Ukraine funding distribution, speaks to other criticisms among some Republican lawmakers who support aid to Ukraine but say more oversight is needed.
The Biden administration has provided more than $20 billion in military assistance to Kyiv, as well as about $10 billion in humanitarian assistance and about $13 billion in economic assistance. President Biden has called for Congress to earmark $37.7 billion in additional funding for Ukraine.
Greene introduced the bill as a privileged resolution, meaning it will be referred to the relevant committee, where members will have 14 business days to either reject it, or approve it for a vote on the House floor.
Greene said she is prepared to reintroduce the resolution in the next Congress when Republicans hold the majority.
"I'll introduce this resolution again, but I'll also be calling for a full audit. We voted 'no' to send money over there, but we're also going to audit what's happening in Ukraine."
International Affairs