COVID-19 and Human Rights concerns of CNG-transport workers
Authors: Fatima Zahra Ahasan Raisa and Sabit Kayes Rahat*
The International Covenant on Economic Social and Cultural Rights guarantees in Article 6 the right to decent work. The work that respects the fundamental rights of workers in terms of conditions of work, safety and remuneration. The multifarious difficulties faced by CNG transport workers during COVID-19 though prevalent but are not discussed enough. The pandemic situation wreaks havoc in the overall living condition of CNG transport workers by variegated difficulties which include, but not limited to, losing jobs, insufficient financial aid, lack of proper health and safety measures etc. Right to work at a reasonable wage is a constitutional right enshrined in Article 15 (b) of our constitution. The right to life within the interpretation of Article 31 also incorporates right to livelihood as no one cannot survive without living. The income of CNG transport workers has lessened during lockdown, hence, nothing is left in their hands after giving the fixed amount to the employers. As the transport workers were already living on extremely low income, they had not been able to save anything before the pandemic hit. Being unable to pay the house rent and daily living cost now they are dealing with heavy debt burden to carry on with their expenses. Many CNG workers being unable to pay the fixed amount to the employers lost their jobs. Section 2(4) of Bangladesh Labour Act, 2006 specifies 8 working hours daily for workers subject to the condition that they can work up to 10 hours which will be counted as overtime. But the CNG transport workers have to work for average 12-14 hours a day to fulfill their targeted income . As of now, all the educational institutions are shut down, they struggle to earn a trifling amount of money daily after paying the employer and spending for fuel. Section 103 of Bangladesh Labour Act, 2006 affirms regarding 1 day of 24 consecutive hours holiday in a week and no deduction of wages on account of such holidays. But the application of this provision is absent in this sector as for CNG transport workers holiday means no income at all for the day .The unreasonable working hours eventually converts into 'forced labour' as they have to work against their own consent for fulfilling their everyday needs.
CNG auto-rickshaw drivers are dreadfully deprived of right to social security. Article 25 of the UDHR recognizes the right of everyone to security in the event of unemployment, sickness, disability, widowhood, old age and other lack of livelihood in circumstances beyond his or her control. CNG transport workers are not entitled to any non-wages benefit like pension or gratuity. Let alone festival bonus they don't even get a paid weekly holiday. The grim reality is that they will be able to feed themselves as long as they can work with their own. Hence, the lack of social security during this pandemic has put the workers in a miserable situation.
CNG transport workers are often fined for 'parking violation'. Section 47 of Road Transport Act 2018, prescribes to the concerned authorities for determining parking areas in their jurisdiction with the help of the police and violation of which may result in fine upto Tk.5,000. However, there is no such action from the concerned authorities for determining parking areas resulting in driver's utmost suffering specially during this pandemic when they are struggling to earn.
CNG transport workers have to face police harassment due to unlikelihood on the part of the owner with respect to renewal of the tax token and fitness certificate. Moreover, the owners are not concerned about maintaining the vehicle properly which results in breakdown of vehicle in middle of the road. So, when police finds this type of case, without any further delay files a case against him. This huge amount of fine has to be paid from the pocket of the taxi drivers and the owners do not take any responsibility for such fines. In this pandemic situation, when they are already struggling to meet the daily needs, such payment of fine is over burdensome to them.
One of the indicators of ILO includes freedom of association. But, woefully, the trade unions in transport sector are not mobilized. Though money is collected as toll every month for the welfare of transport workers but regrettably no aid in form of cash or kind has been made available to transport workers as most of the leaders of trade union in this sector tend to gain own benefit rather than helping the workers.
The National Labour Policy 2012 pledges to specify minimum wages and to update it periodically in consistence with price of commodities and other living costs. But the minimum wages of transport workers are not specified and updated. The unanticipated increase in price of commodities over this pandemic gravely hits this vulnerable group of workers.
In such an event, government should introduce rules so that the employers reduce the fixed amount in this crisis moment. There can be introduction of social security scheme for transport workers like neighbouring West Bengal. The "West Bengal Transport Workers Social Security Scheme, 2010′ applies to all unorganized workers of 18-60 years of age. Workers who are part of the scheme for 5 years, gets a pension of Rs.1500 per month after 60 years and financial assistance of Rs.2,00,000 in case of accidental death.
Initiatives for exchange of dialogue between the law enforcing agency and transport workers should be taken to terminate the never-ending harassment of police and to build a cooperative relationship. Trade unions should introduce disaster management fund for tackling emergency situations like pandemic. The miserable situation of CNG transport workers should be addressed in the light of philosophy of Sustainable Development Goals (SDGs) that no one left behind. Above all, the existing laws should be implemented accurately so that CNG transport workers are able to lead life with safety, security and dignity.
*Fatima Zahra Ahasan Raisa and Sabit Kayes Rahat, students, Department of Law, University of Chittagong.
An interview with Joel Angel Bravo Anduaga: Are international organizations still relevant?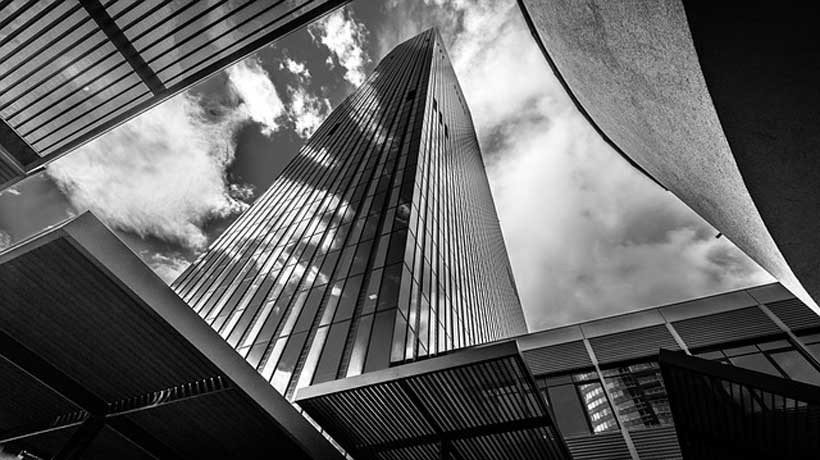 With recent developments in the international arena, and ghost conflicts from the past exacerbating contemporary global issues, it is inevitable to question what is happening with international organizations in different regions across the globe. Joel Bravo shares his insights about the importance of international organizations nowadays. Mr. Bravo is an international affairs practitioner with more than twenty years of experience managing design and implementation of strategies aimed at institutional strengthening and governance. Joel is a former electoral adviser for the United Nations to Ivory Coast (West Africa) and Timor-Leste (South-East Asia), respectively. Currently, he is a PhD candidate in Processes and Political Institutions at the University Adolfo Ibañez in Chile and a Professor at the Tecnologico de Monterrey University in Mexico. His ample experience in the field of international affairs as well as his theoretical and practical knowledge and expertise in international organizations, is crucial to help us understand the current state, challenges, and opportunities organizations faced by ongoing international conflicts.
What is the current role of international organizations?
For starters, Joel Bravo made it clear that is very important to take into account the period we talk about when explaining the role of international organizations because different periods in time have called for different roles. There must be a differentiation between what these organizations should do and what they can do. There are two levels of analysis towards them. First, the operational level which entails the everyday actions. Second, what the mass media portrays the actions of the organizations to be. There is a lot of speculation in the media about whether the United Nations (UN) works or if the North Atlantic Treaty Organization (NATO) has a fair agenda, however in the operational sense they still work every day. Hence, the true answer lies within the background and the essence of each organization; circumstances and the purpose of each one are key.
From your personal experience in the peace missions of the Ivory Coast and Timor-Leste, what is your opinion about the influence of international organizations when it comes to conflict resolution?
To begin with, Mr. Bravo explained that the interests of world powers and regional powers are crucial factors. In both cases mentioned, it logically depended on the context of the countries directly involved and the external countries as well. So, it is a mix of variables that must be considered to see what the influence of an international organization in these situations truly is. Meanwhile, in Ivory Coast, at some point, the peace mission led to elections after a certain time; the peace operation from the Security Council was one of accompaniment. In contrast, the mandate that was held in the different missions in East Timor gave the United Nations more power, not only to organize the elections from a logistical and operational point of view, but also to make political decisions.
How do international organizations influence the exercise of democracy?
Joel Bravo shared that sometimes democracy can be seen simply as a concept and other times as a system or a way of living; it stretches and lengthens according to conditions and needs. Elections are a clear example of this. In the case of Ivory Coast, the efforts to hold elections started in 2005 and did not happen until 2010 because there were no appropriate internal or external conditions. On the other hand, in East Timor in 1999, when the referendum was held and then the presidential elections occurred, it was because there were conditions to do so. Additionally, it is crucial to understand what as well the underlying interest of each international organization is: to hold elections first, and then pacify the country, or pacify the country first then hold elections. Thus, the process of adaption also proves to be a strong challenge. Many factors must be taken into consideration to have a successful democracy in practice and not only in theory, understanding democracy in a broad sense and not simply from the electoral perspective.
Do you consider that international organizations are essential so that the citizens of a country can fully exercise their rights and freedoms? Why?
Initially, Mr. Bravo began explaining the difference between international organizations being essential or necessary. He claims they are not essential but rather necessary, because in many cases there have been accusations of international organizations working in favor of specific interests and being co-opted by world powers. Nonetheless, specifically for the citizens, with the idea of liberal democracy in mind, non-democratic countries would definitely need more the support of international organizations. Yet here we come to a paradox, because if a country is not democratic, thinking for example of North Korea, it is not going to allow an organization to carry out supervision, both in internal and external matters. Then, yes, the presence would probably become essential, but it is not decisive. On the other hand, these matters should be dealt with carefully because, sometimes, the media places excessive responsibility on international organizations. It is true that they help countries, and provide validation, but, at the end of the day, they are still constrained by the context and environment of each case.
Are international organizations accountable?
All organizations, or at least the most important and most robust have internal instruments, instances of accountability, of transparency; to a certain extent they self-monitor. Nevertheless, for example, security organizations such as NATO, due to their nature it is difficult for there to be proper transparency because it would be a matter of national security for the members and the region. It depends on the organization, there are some that can be more controlled. There are some that are highly questioned, for instance, the International Monetary Fund or the World Bank, both which possess control mechanisms, but the question is who determines those mechanisms. Before the West was the main axis for how accountability is and is delivered; it was not questioned because there was no counterpart. China and Russia are now acting as a counterpart and there is a questioning of that order.
What impossibilities can international organizations have that do not allow them to operate as they are expected to do so in theory?
First of all, the nature of each organization is key. Nation-States are the first and focal factor. Anyhow, any international organization also considers at least two other variables, two other types of actors: economic interests represented by the companies that do lobbying and organized civil society; both of which influence decision-making and public opinion, more so in this age of social networks and cyberspace. The word international is now set too short, it would be better to called them world organizations, global organizations or regional organizations but speaking in terms of international continues to think of the Nation-State as the center, constraining its potential.
With new international conflicts developing, how does the role of international organizations change? Are they still relevant?
From a traditional point of view, the Russian-Ukrainian conflict logically has relevance, and it has been proven that international organizations sometimes fall short. Thinking, for example, of the United Nations, NATO and the Organization for Security and Cooperation in Europe (OSCE), which to a certain extent could not have prevented the conflict but do have a leading role. On the contrary, if these new conflicts are unknow territory, for example, what happens in the cyberspace, then international organizations are falling behind. Current conditions are shaping up to a hyper-specialization of international organizations. They are becoming increasingly technical, focusing on what needs fixing and working to agree on very specific issues. For these reasons, international organizations are in a process of adaptation. It would seem like it is still slow due to bureaucratic processes, but their relevance is still present.
What is the future of international organizations?
Mr. Bravo answered that there will be a greater presence of regionalization in international organizations that goes hand in hand with specialization. This occurs for example with NATO: in its name it continues to apparently be regional, but it is expanding. Also, the creation of new organizations is happening, like AUKUS, which on the one hand seems to be new, but it is a continuation of political dialogue mechanisms that were already established and that are now becoming more structured. Whilst the power structure is not perceived clearer, a global restructuring of international organizations cannot be mentioned. However, what can be mentioned is a sense of greater conformation, reactivation, and strengthening of the schemes. There is a cohabitation to a certain extent of the old, traditional organizations that come from the second post-war period that have been adapting, with the new problems and the new-old problems that evolved. Especially technology, social networks and the internet have a lot to do with these transformations.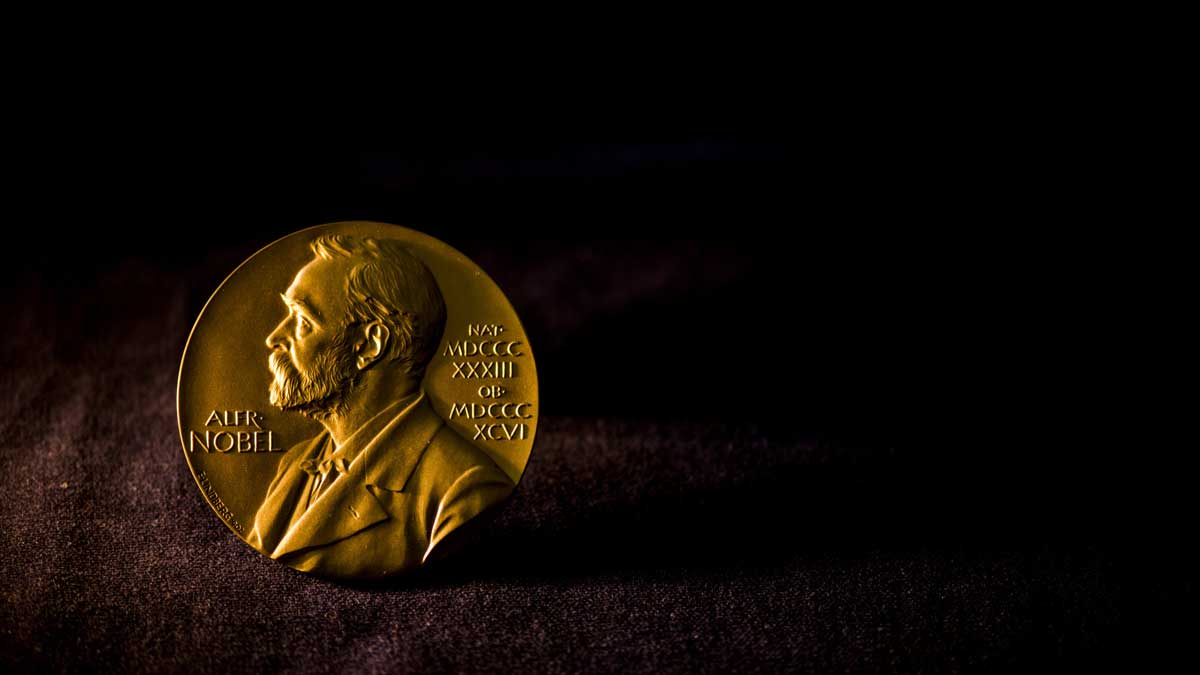 One of the most coveted awards in human history, the Nobel Prize was created by the last will and testament of Alfred Nobel, inventor of the "dynamite". These are essentially personal awards from his private estate but has since evolved into something much larger. All the Nobel Prizes are awarded in Sweden except for the Peace Prize given in Norway. Alfred Nobel flourished during the Industrial Revolution, when the United Kingdoms of Sweden and Norway were still together, amassing his fortune making military weapons. Some argue that these prizes were posthumously conceived to improve his reputation.
Nobel Prizes are awarded in the fields of Chemistry, Physics, Medicine, Literature, and the most coveted, the Peace Prize. In his will, Alfred Nobel characterized the Peace Prize to be given "to the person who has done the most or best to advance fellowship among nations, the abolition or reduction of standing armies, and the establishment and promotion of peace congresses".
More than a century later, has the Nobel Peace Prize lost its luster?
The Norwegian Nobel Committee, a five-member committee appointed by the Parliament of Norway chooses the recipient. Interestingly, despite being appointed by Parliament, the committee is a private body tasked with awarding a private prize. Unless the Committee becomes inclusive, it will lose its moral authority in an increasingly divided world.
Russian journalist, Dmitry Andreyevich Muratov, drew international headlines after auctioning off the Nobel Peace Prize he had won last year for a record $103.5 million to aid Ukrainian refugees.
In doing so, he showed a level of responsibility and moral leadership that has unfortunately been lacking in the institution of the Nobel Prize itself. This auction presents a moment to reflect on the future of the prestigious award.
Since its inception, nearly every winner of the Nobel Prize for Science has been a "white" man – as almost no scientist that were female or of any other ethnicity were deemed worthy enough to win this illustrious award. Not only this, but only four of the 200 winners in the history of the Nobel Prize for Physics have been women. The committee's nomination and selection processes are reflected by the institution's lack of diversity, tainting the reputation of a prize intended to celebrate humanity. This matters especially today because moral leadership is needed more than ever.
In these testing times, when the global powers are wrestling against the climate crisis, terrorism, population growth, food insecurity, refugee crisis, religious violence, Islamophobia, racism, and conflicts like the Russia-Ukraine war and its repercussions on world peace, the Nobel committee must demonstrate moral leadership. And it can only do so by redressing its centuries' old gender and racial disparities against nominees.
The Nobel Prize committee has been on shaky ground in recent times. In matters of war and peace, the stakes are higher. In retrospect, the last two times it selected a head of state were a disaster. In 2009, the committee selected then-President Barrack Obama at the beginning of his presidency. The award was given in the hope that President Obama might change the direction of his country after he had campaigned for the office in part of his opposition to previous heavy-handed military interventions in the Middle East – notably in Iraq. This anti-war sentiment was what the Nobel committee likely honed in on when selecting him for the award.
Yet, President Obama authorized a military surge in Afghanistan and the invasion of Libya. The botched Libya invasion did remove Muammar Gaddafi, but it also helped destabilize the Sahel region, instigating a state of instability and chaos that is still with us today.
The Nobel Committee was on firmer ground when it chose Muratov along with Filipino journalist Maria Ressa "for their efforts to safeguard freedom of expression, which is a precondition for democracy and lasting peace."
Ressa is considered a brave journalist, but many in the Philippines will say otherwise and even wonder if the award was given erroneously.
Furthermore, in the case of Muratov, it is worth asking if the undisclosed bidder for his Nobel Peace Prize – was, in fact, the Norwegian government. What we know for sure is that Norway recently handed 4 million Euros worth of seized Russian media assets to Muratov.
Cordell Hull, who secured the Nobel Peace Prize in 1945 for his role in establishing the United Nations, was the same person who turned away Jewish refugees fleeing the Holocaust by redirecting their ships to the infamous concentration camps. On 5 June 1939, he returned a ship carrying 937 passengers. Over a quarter of them ended up dying in the Holocaust.
There have been some glaring omissions as well. At least one is worth noting. Indian leader Mahatma Gandhi, one of the most significant persons of our time. Even today he is a byword for peace activism. Yet even he failed to win the Nobel Peace Prize, despite being shortlisted five times. In 2006. the former director of the Nobel Institute, Geir Lundestad, said the most significant omission in the prize's history was never awarding the peace prize to the Indian political activist Mahatma Gandhi. However, the committee's Euro-centric inclinations kept him from receiving the prize.
The sad reality appears to be that the Nobel Peace Prize committee blurs the lines between being an independent institution guided by clear moral principles and one that is a realpolitik instrument of Norwegian foreign policy. It was only in 2017 that the committee prevented current members of the Norwegian parliament from serving on the committee. However, the membership of the committee is currently selected by Norway's Parliament and perhaps not surprisingly includes four politicians. Two of whom are former government ministers.
With Russia invading Ukraine, China making its own bold land grab in the South China Sea, disinformation on the rise, and many democracies in OECD countries facing a populist if not putschist threat, clear moral leadership on the international stage is needed more than ever.
The Nobel Prize Committee, in this context should take several reforms designed to make the organization more representative.
Firstly, the organization should clearly establish itself as a civil society organization – not an arm of Norwegian foreign policy. The presence of former or current politicians on the committee should be limited if not removed entirely. More civil society leaders like human rights experts would go a long way here.
Second, the committee lacks diversity considering it is composed of entirely of people from white, Christian backgrounds and, of course, Norwegian. Why aren't representatives of Norway's immigrant communities or even the ethnic Sami people a key feature of its famed instrument of soft power?
Thirdly, the committee should not be afraid to revoke the Nobel Prizes given to individuals who later betray its principles.
Again, these are extraordinary times, and the Nobel Committee is an important institution whose peace prize is closely followed globally. With Western institutions under pressure, the Nobel Peace Prize is an entity worth saving. The choice is Norway's.
Regulate outer space before it is too late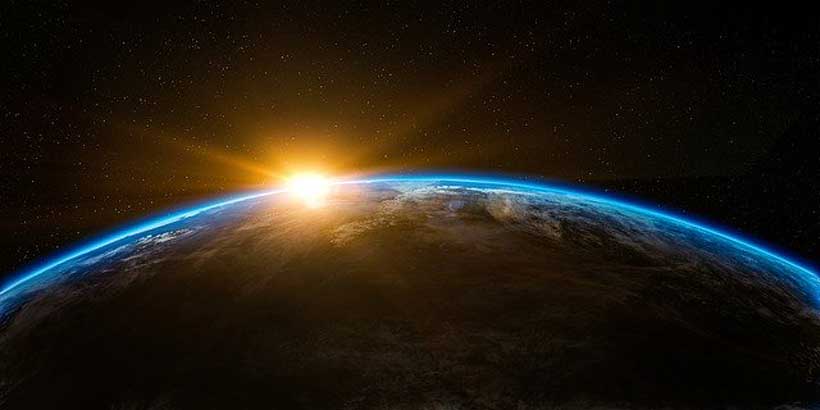 The war in Ukraine has reached outer space as Russia and the United States lock horns in flag-waving catfightsin the International Space Station, long heralded as the epitome of international co-operation. This is the second international conflict manifesting itself in space in just over a month. A few weeks ago, the collapse of the Kleo Connect joint venture between Europe and China, aimed at producing hundreds of Low-Earth Orbit satellites, highlighted the fragility of the space domain.
These developments are a timely reminder that the EU's new multilateral space initiatives are not sufficient and need to be accompanied by a durable framework for cooperation and non-conflictual competition in space.
Outer space is a global commons, which means it is in everyone's interest that new codes of conduct and treaties are implemented to ensure greater collaboration between states and private space actors. So how do we keep the peace in space while still encouraging healthy competition the fuels innovation? The key lies in smart regulation and strong multilateral consensus. Given the intimate connection between space security and terrestrial security, a simple yet compelling principle must guide space security and inter-state relations down here on Earth: if outer space becomes critically unsafe, it will be unsafe for everyone without exception.

The rules, or lack thereof, that govern space today, are already directly impacting our relations here on Earth. The quest for space supremacy has catalysed the increasingly fraught relations between the U.S., China and Russia, as well as between the UK and the EU, as Brexit forced Britain to leave the EU's Galileo system.

Competition in the space domain is crucial for the development and improvement of increasingly complex space technologies. However, this unchecked, and potentially conflictual competition, has come hand in hand with an increasingly insecure space frontier. The global race for ever more accurate satellite infrastructure has induced a rise of increasingly hostile cyber operations. The transmission of counterfeit signals, known as spoofing, the intentional interference of signals, known as jamming, hijacking and even direct kinetic attacks are likely to become more frequent as they given the cloak of national security. They are a growing concern for sustainable global security.

Despite its limitations, the Outer Space Treaty of 1967, established over half a century ago, remains the foundation of international space law and is the most important of the UN's five major space treaties. The lack of a renewed treaty capturing all the technological advancements achieved over the last decades has created a vacuum in the space domain that has been filled by increasing anarchy and narrow unilateral geopolitical goals.

While the 1967 treaty critically prohibits the deployment of weapons of mass destruction in outer space, it does not prohibit the launch of ballistic missiles through space. It also does not prohibit the placement of non-nuclear weapons in space. In short, the treaty does not prevent all forms of escalation, and it leaves many issues unaddressed, particularly in the age of new weapons and cyber technologies. The unwillingness of the signatory parties to develop their space capacities exclusively for "peaceful purposes", as stipulated in the treaty, has set a precedent for accepting militarised space use, which continues today.

While space infrastructure undoubtedly holds an important role in national defence and security, it also plays a pivotal role in our global economy. Our global communications systems powered by satellites allow us to closely monitor the trillions of dollars' worth of goods being traded every day. We receive crucial intelligence regarding geological and meteorological developments through our satellites that allow us to thwart natural disasters saving trillions of dollars and thousands of lives in the process. Satellites now also play a decisive role in our ability to monitor and track worrying changes in our climate and environment. More resources need to be allocated into these crucial activities and away from reckless military escalation.

The use of the ISS for national propaganda and the collapse of the Kleo Connect joint venture illustrates that the trust and cooperation needed for rival countries to navigate the space economy are still in short supply. The EU's new Space Traffic Management initiative aims to develop an EU strategy to ensure the safe and sustainable use of space while preserving the EU space industry's competitiveness. It is a step in the right direction but it is not enough to defuse tensions in space. Given the critical role of outer space both for civilian and military purposes, a carefully managed, well-regulated and cooperative framework is indispensable moving forward. Gaps in space law, such as over space mining and debris and the role of private actors, will need to be addressed responsibly within international fora with legally binding agreements. Other neglected areas include space debris mitigation, situational awareness and space traffic management rules. The same ethos that spearheaded the successful Nuclear Non-Proliferation Treaty and the Partial Test Ban Treaty must steer our space relations.
Our advanced societies are becoming increasingly and irreversibly overdependent on outer space in our daily activities. Therefore, any disruption or conflict in outer space, intentional or accidental, will be at the detriment of us all. Regulating space is an urgent priority for the global community – it is high time that it is treated as one.